Bonjour,
Running behind today but know everyone wants pictures so here goes.
Hate to even say this about yesterday but we ended up late morning with blue skies and temps in the upper 60's'. Our hearts bleed for you in Alabama, but at least you have A/C!
We started at perhaps our favorite small museum, Jacque-Marc Andre, once a private residence.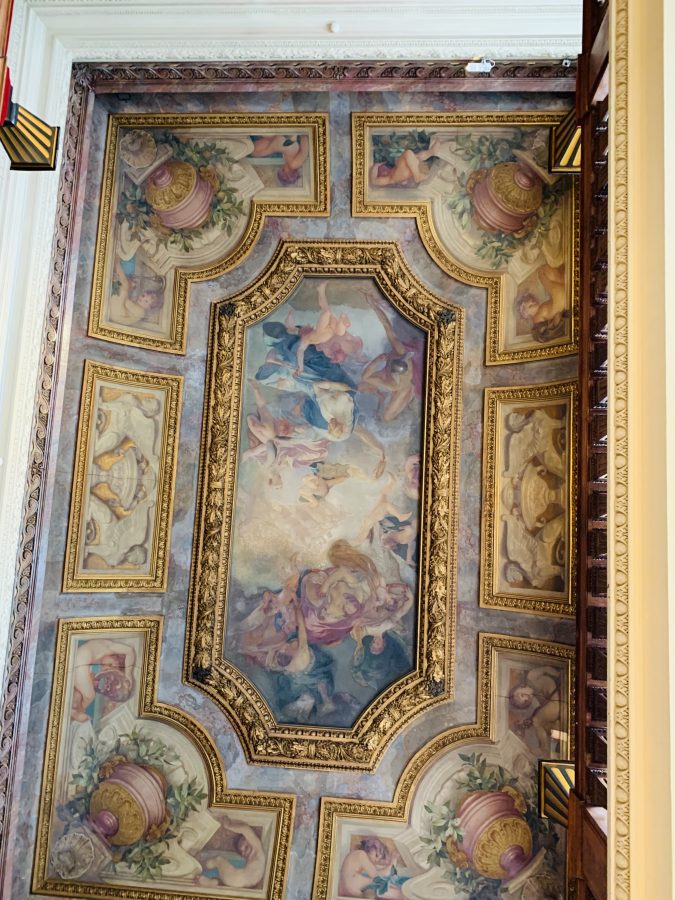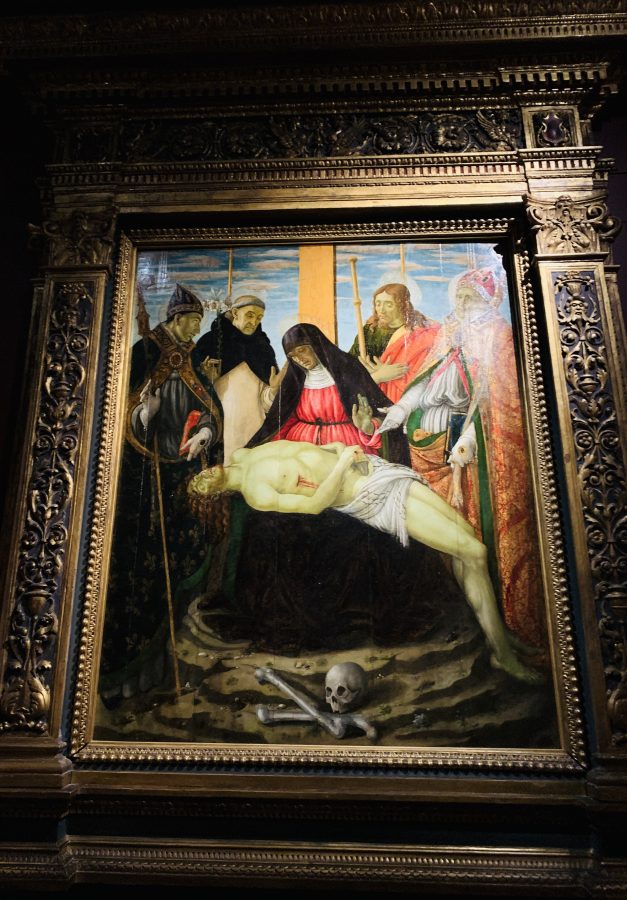 Lunch was in their beautiful tearoom and we included the Bilbros.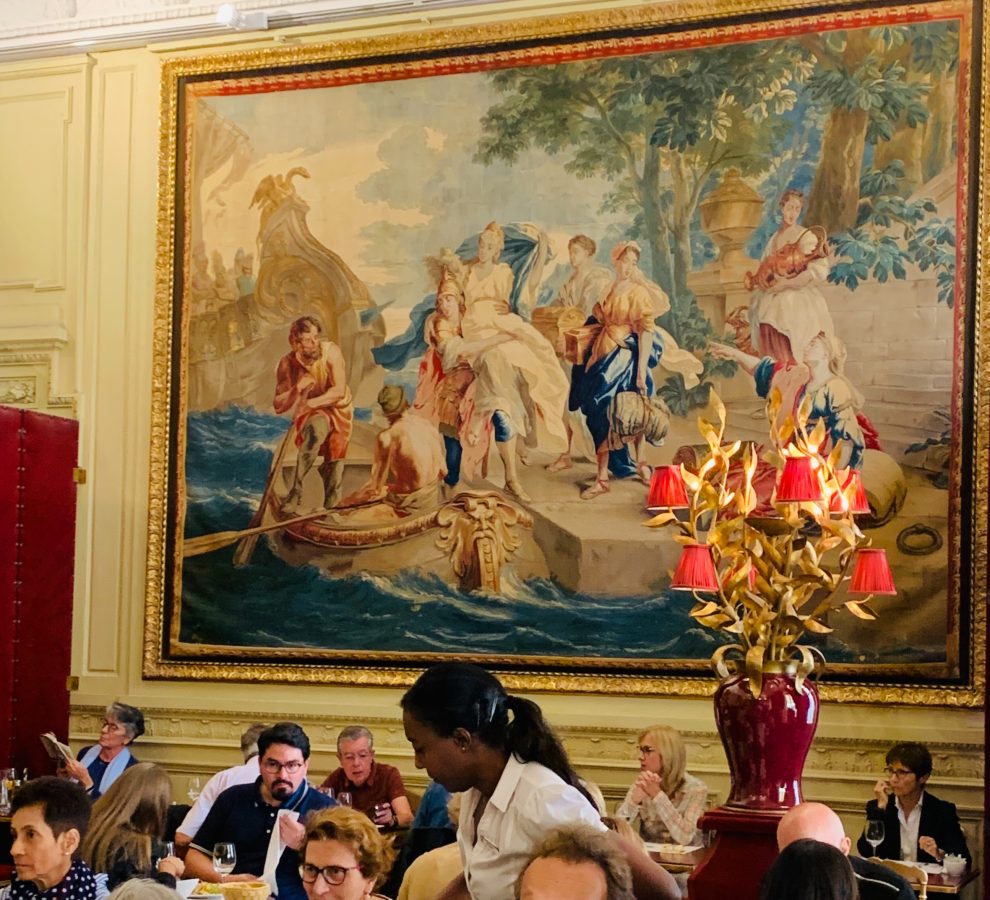 It's about a mile walk to Les Galeries Lafayette, the beautiful huge department store. Along the way, we encountered a new church, just restored, Eglise St. Augustine. Everyone's photos are included.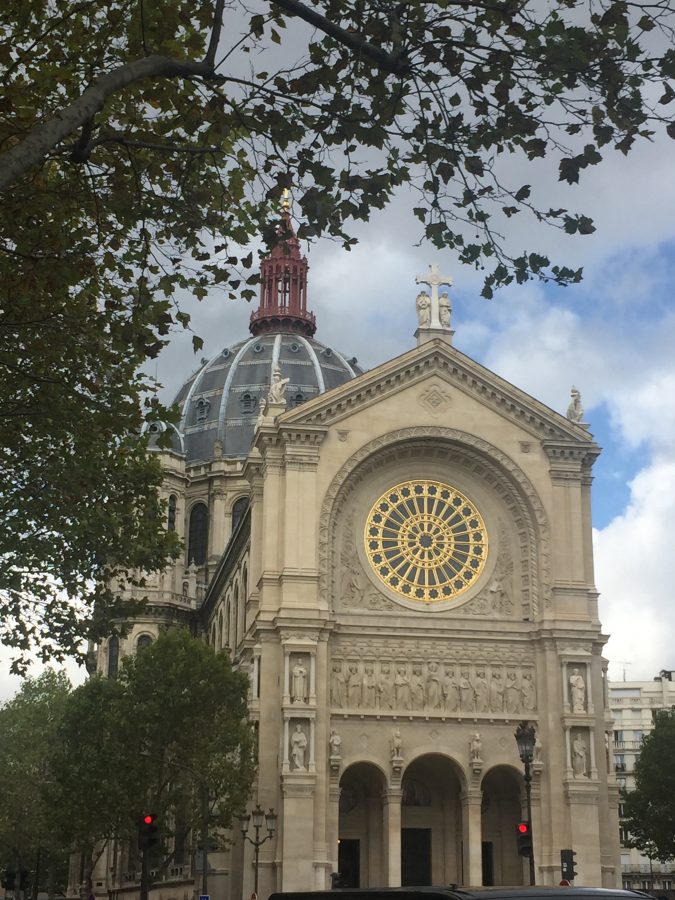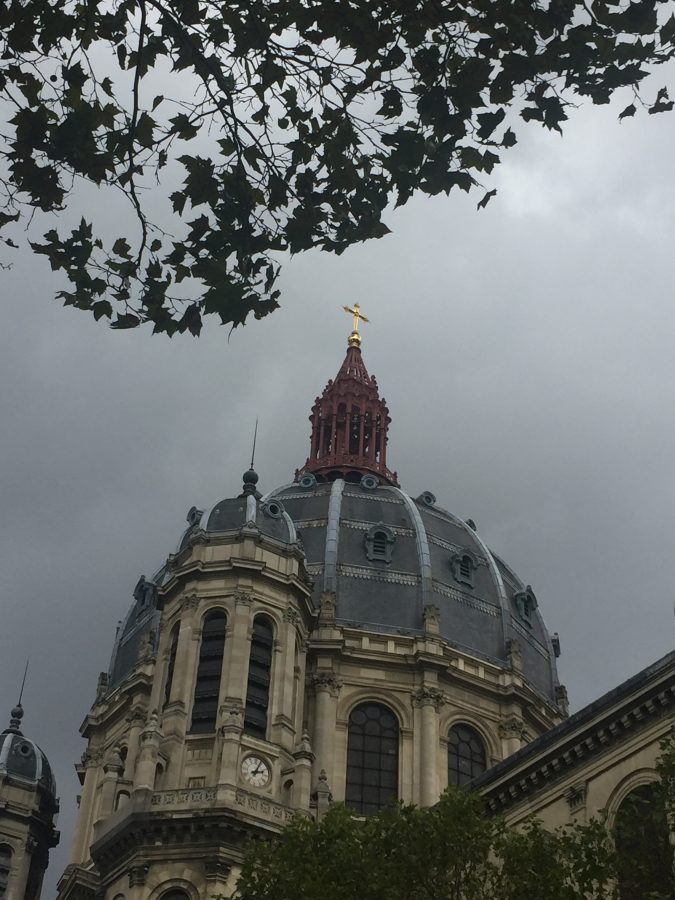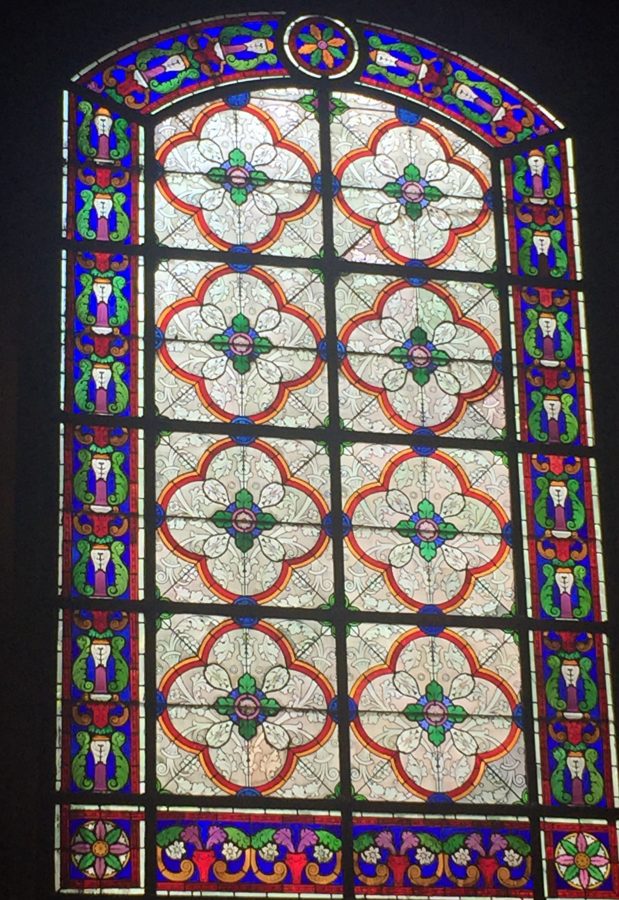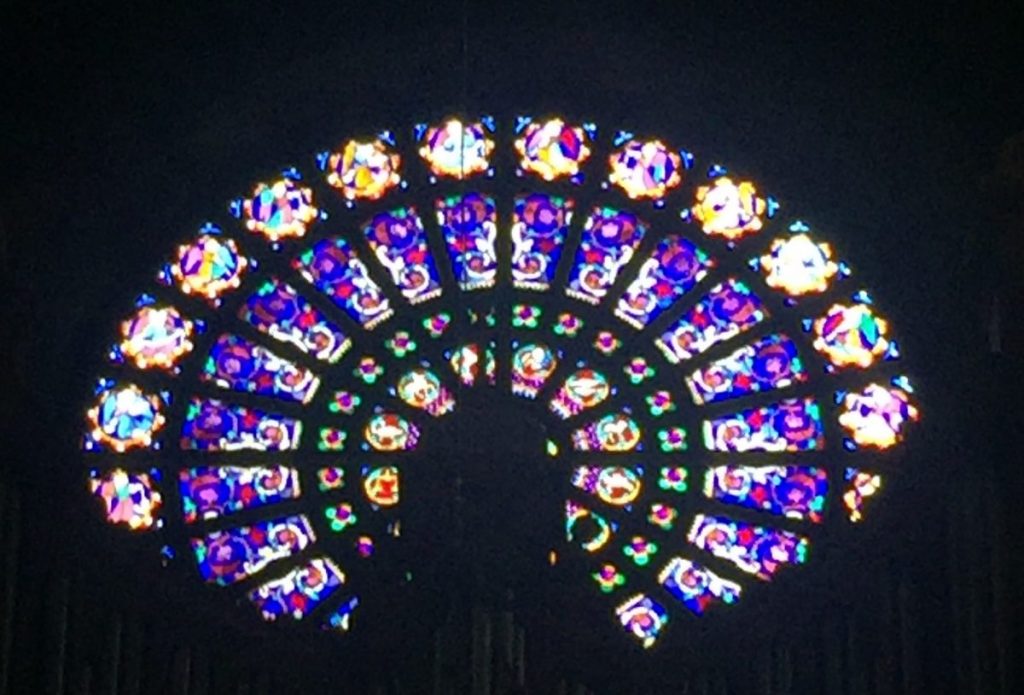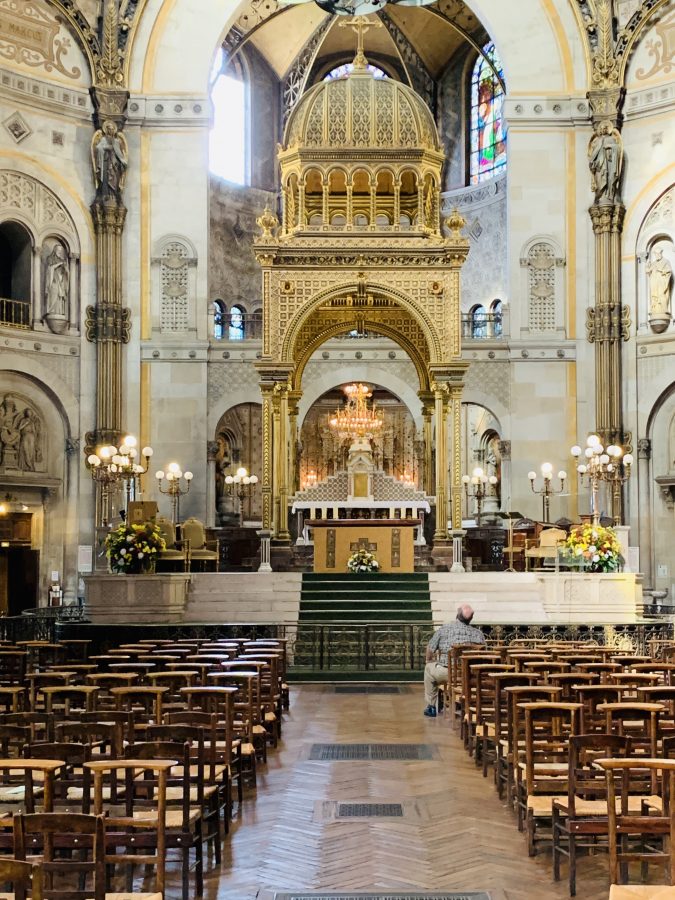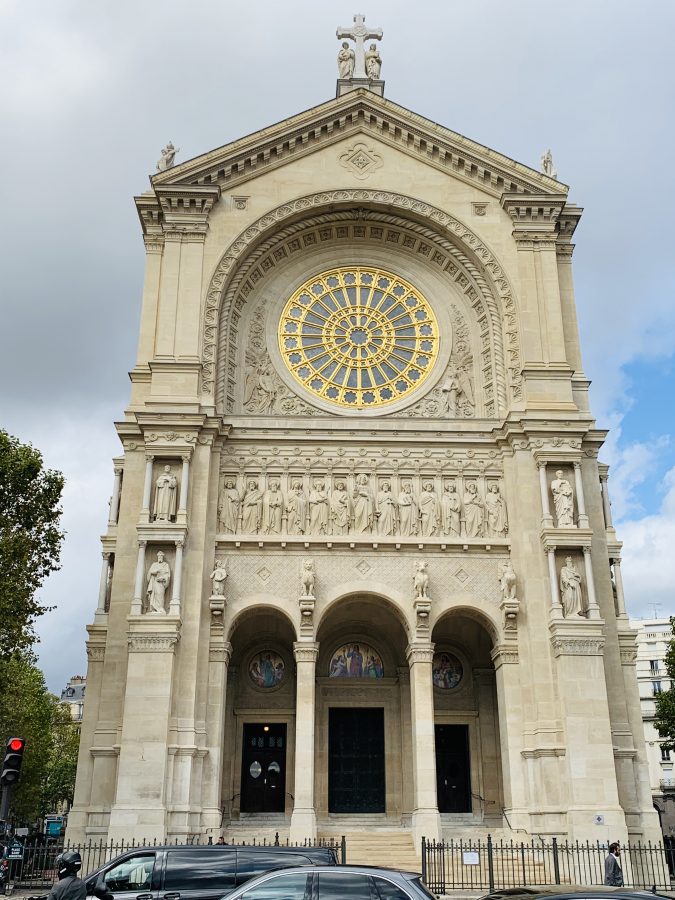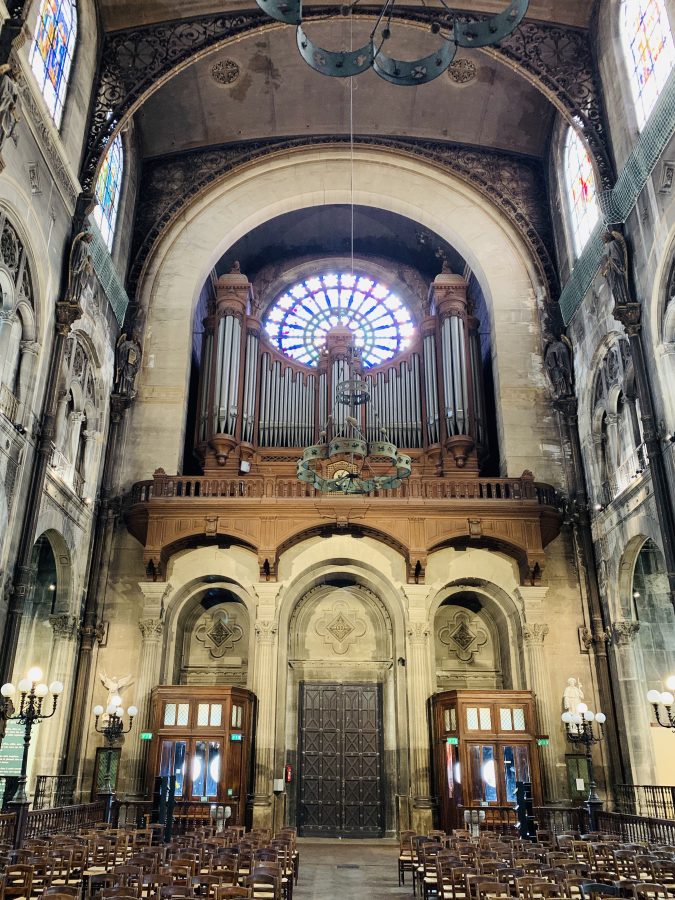 Cindi was enameled with Joan D'Arc.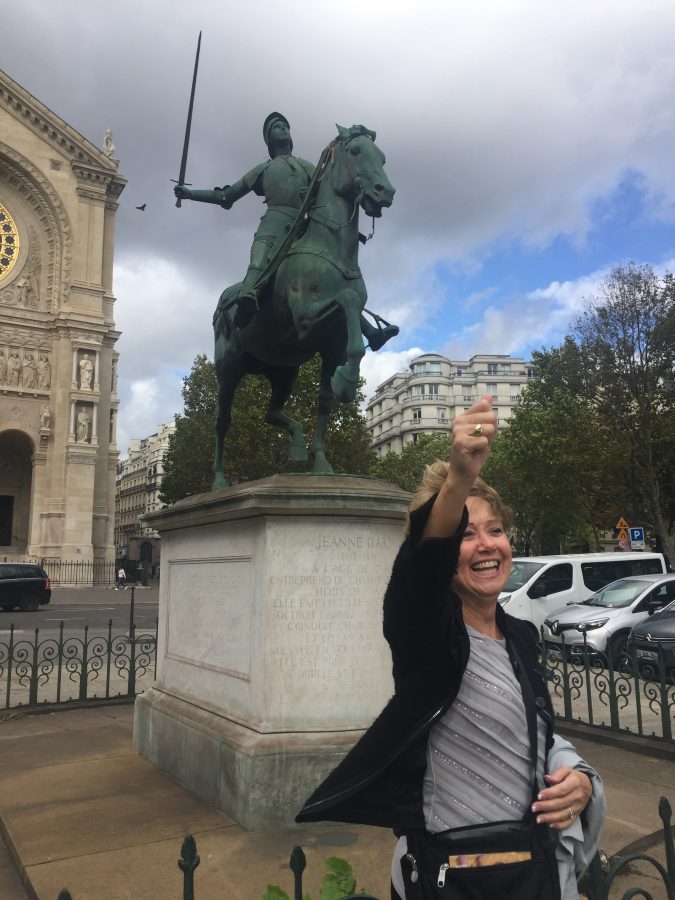 Le Galeries Lafayette is everyone's favorite and as usual loaded with shoppers. The stained glass dome now includes a skywalk which I hated…think it impairs the view of the dome. We gave about five minutes in line to decide, we weren't going to waste our time. Are we old or what? 
Our view up top was cut very short because of approaching rain but not before we got a shot of the back of the opera house.
Inside we wandered from floor to floor and ended up at the Angelina tearoom for rest and refreshment.
Time just evaporates in Paris so we didn't make it for a tour of the opera house. We will return to fight another day.
Dinner was a gathering in our apartment with the Bilbros…ham, cheese, fruit, chocolate, and the favorite of all, potato chips!
Sorry no "light" photos today unless you count the gorgeous stained glass window.
À bientôt