Bonjour mes amis,
Yesterday was a perfect weather day in Paris under beautiful blue skies and 70 degree temps. At least once while we're here, we try to make a service and communion at the American Cathedral of Paris. I have written about it so, so many times. It's high Anglican, gorgeous but not gaudy on the inside, with a flag and needlepoint prayer bench for every state in the Union. Yesterday was the perfect day to attend before the season of "vacance" or vacation begins. So the regular staff, rector, organist, and choir were involved in the service. Just like last year, there was a notation in the bulletin which read, "Paris is a big city and theft is a part of life. Please take your handbag or briefcase with you to the altar for communion." Sad but true.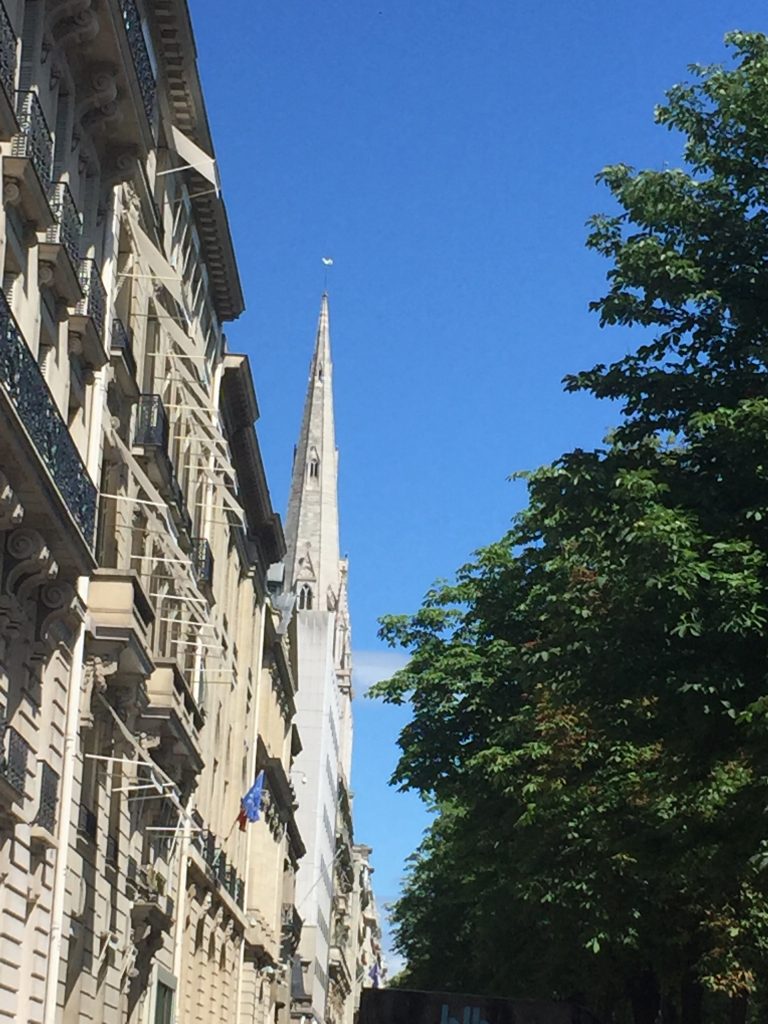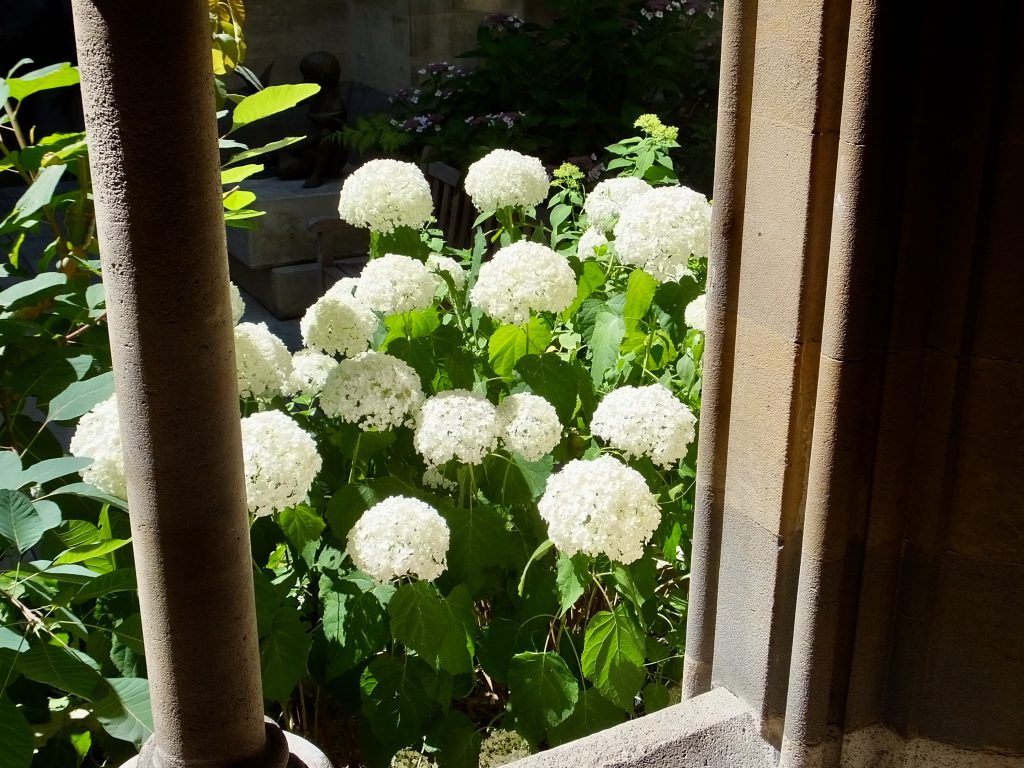 After the service, we walked down Avenue Georges V to Pont Alma for a bite of relaxing lunch which ended with this Café Gourmand.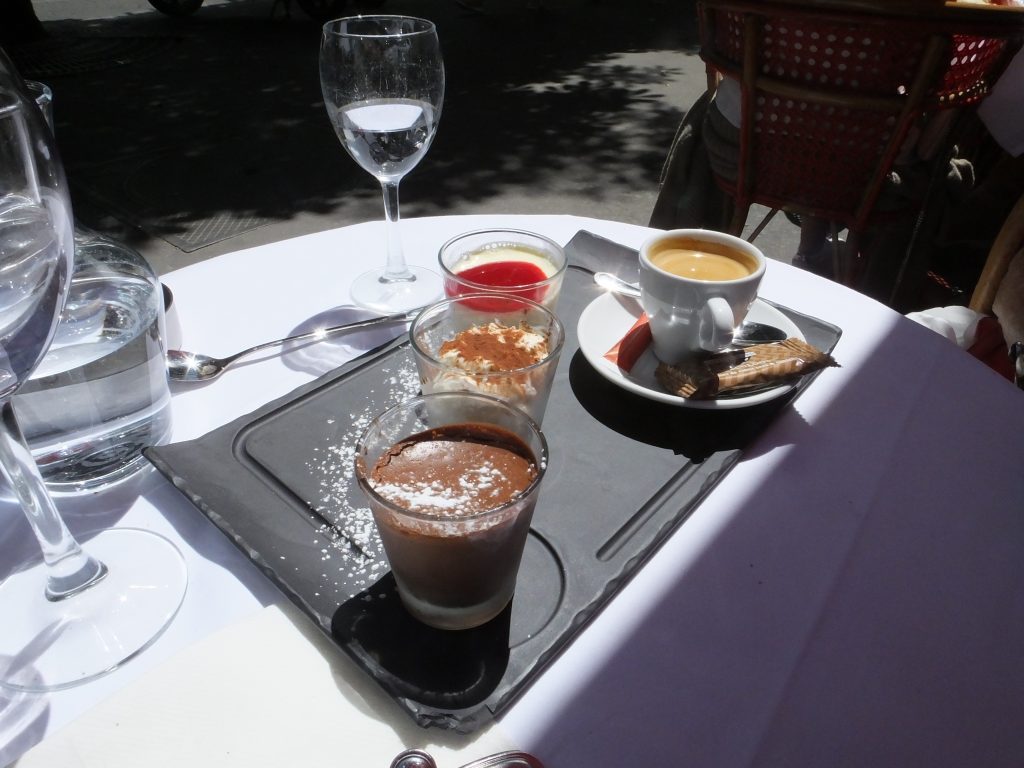 Bernie had ordered escargot (snails), and the shells were still sitting on the table.  All of a sudden, a little girl, maybe five-years old, walked by with her father. She was lingering behind and seemed very interested in us. We said hello, and the Dad communicated that his daughter had wanted to see someone eating snails. So we had a brief chat, asked if we could take a picture and discovered they were from Atlanta! Her name was Lucille, and she was precious. Bernie noticed that she had huge hearing aids so perhaps she doesn't speak, we don't know. What a special encounter.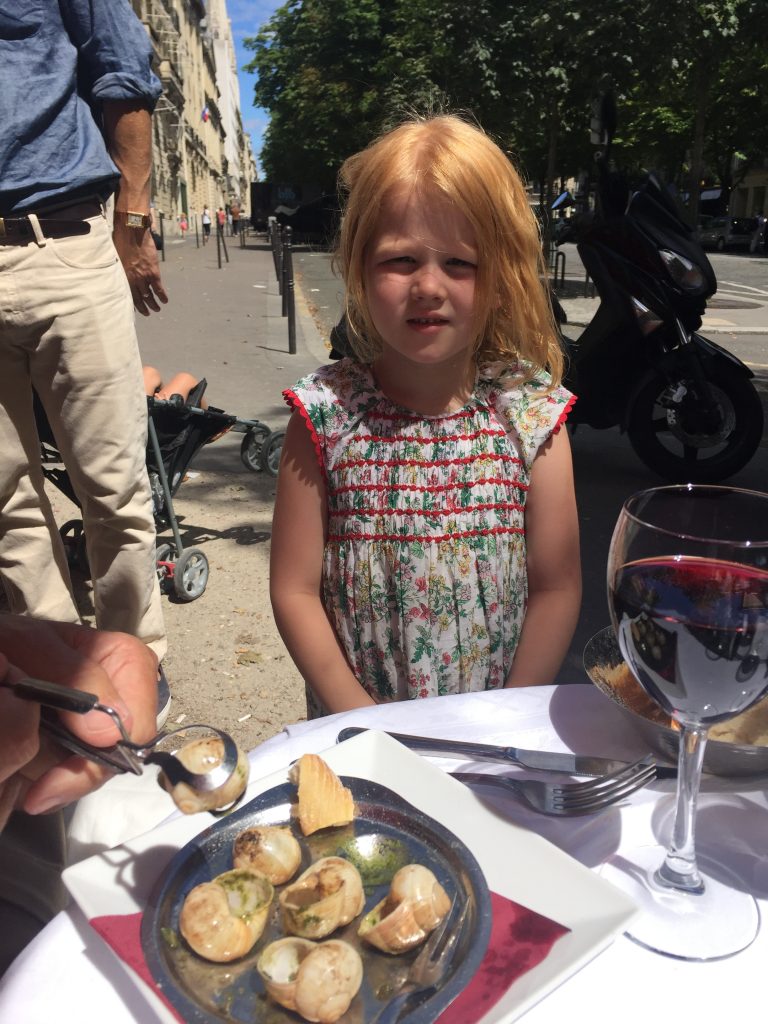 We were entertained while we were eating by an array of the small people transports you see on the streets of Paris. Kudos to people for trying to make a living any way they can.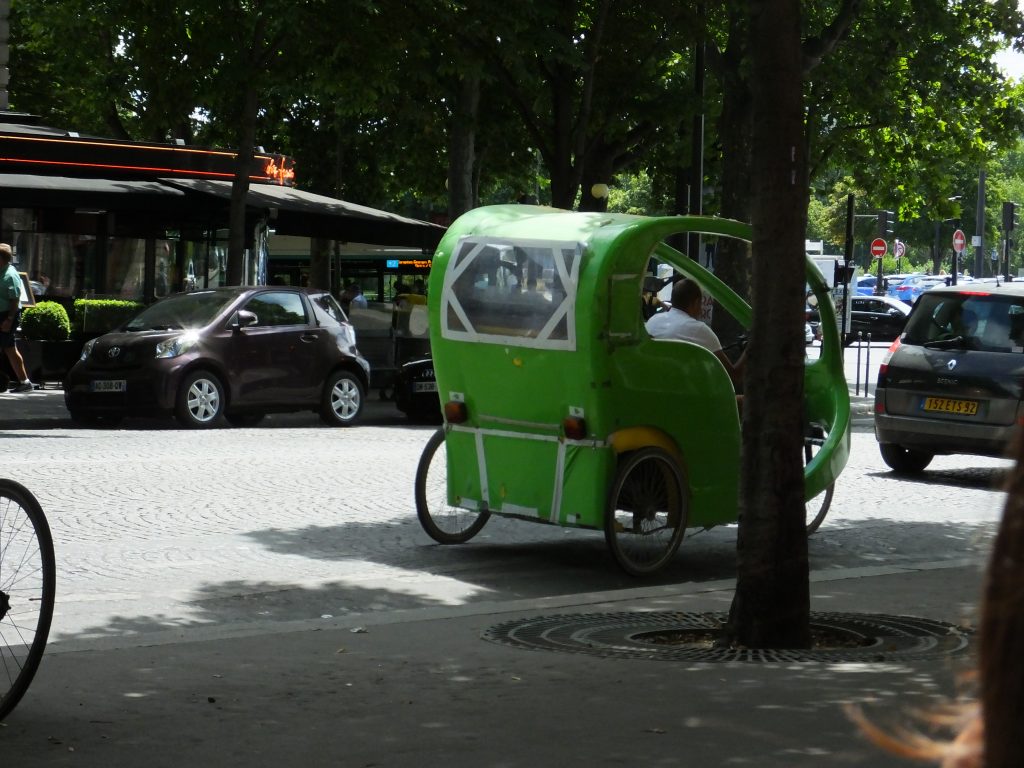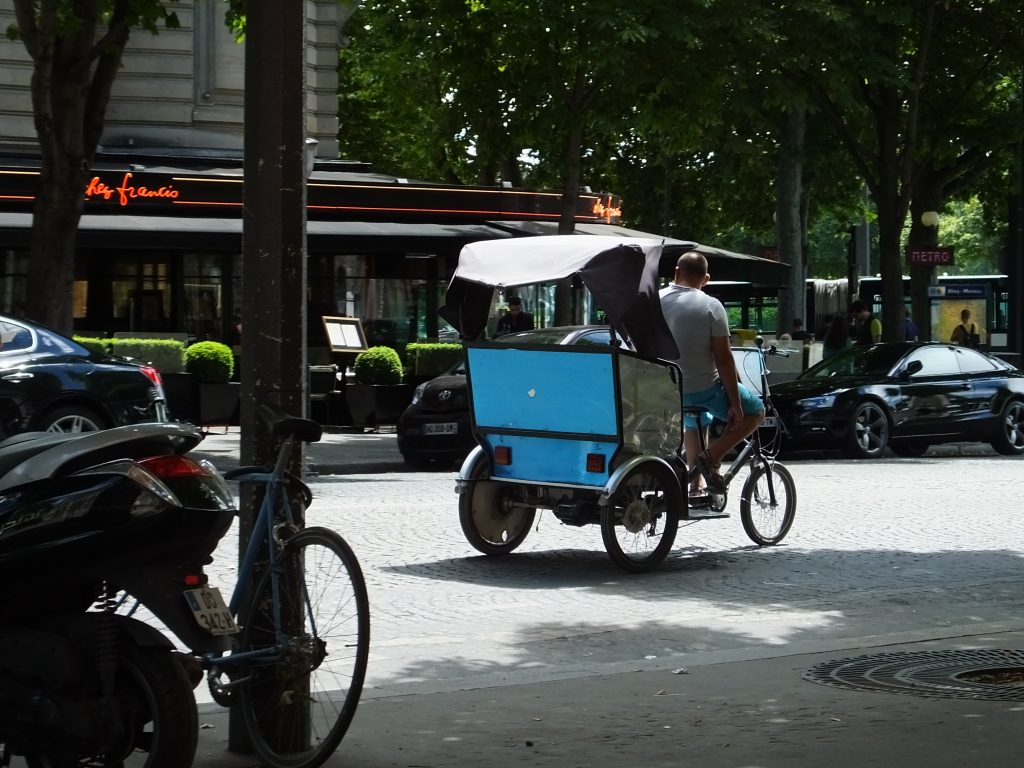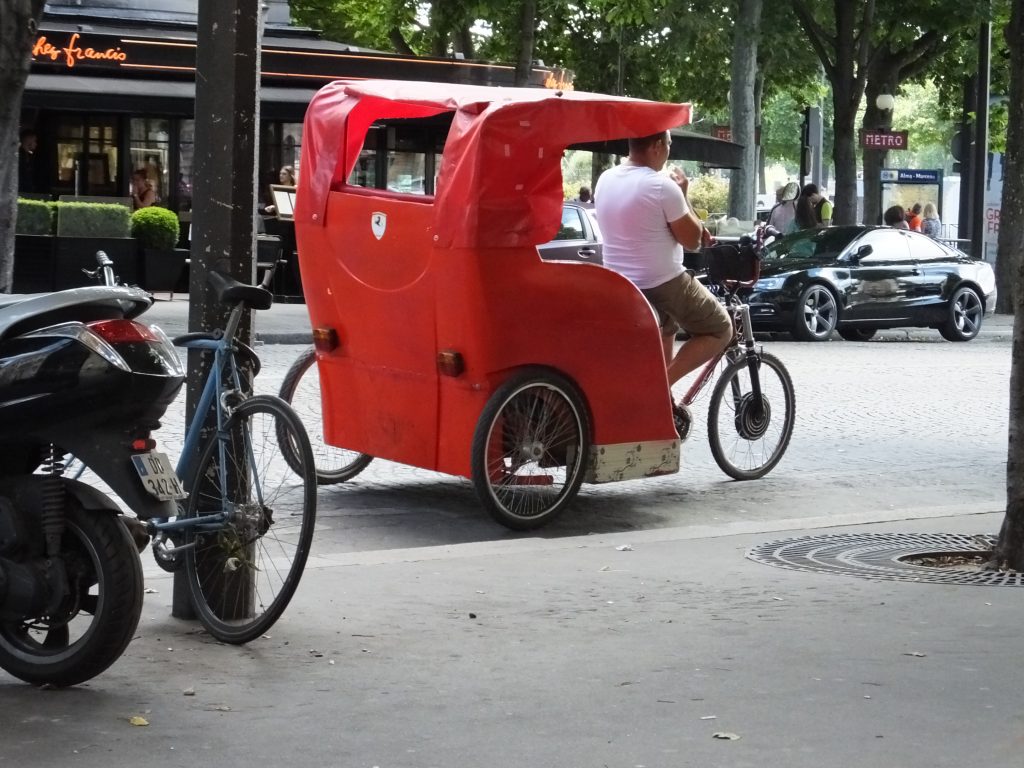 We stepped into L'Hotel Georges V to see if the flowers had changed since visiting there with the Newberry's. And to our good fortune, they were in the process of changing them out.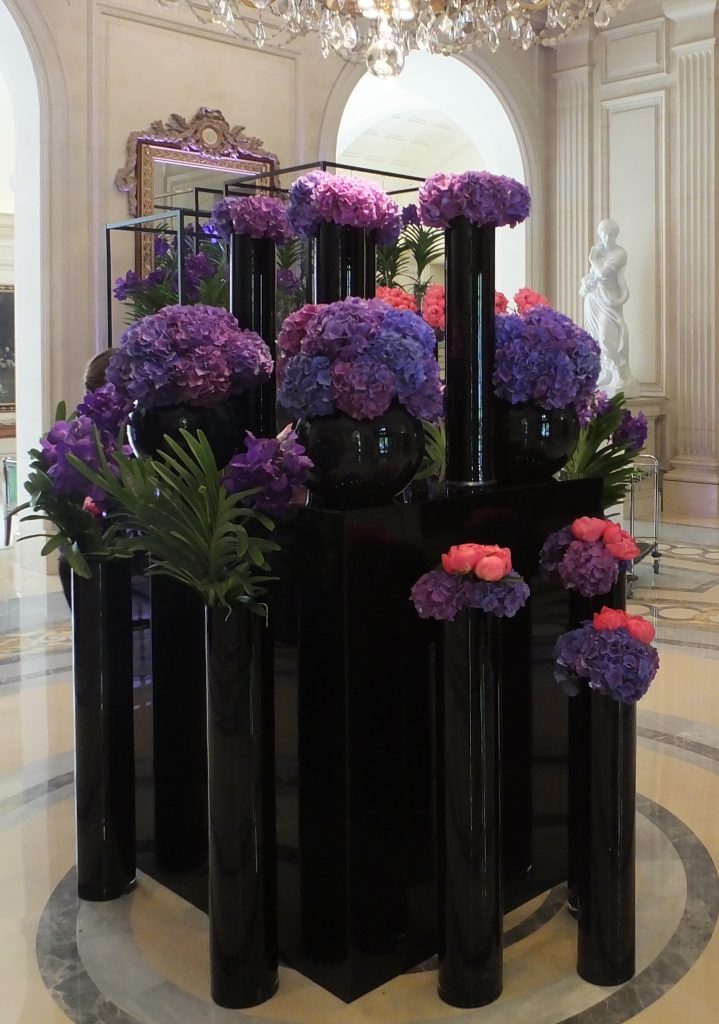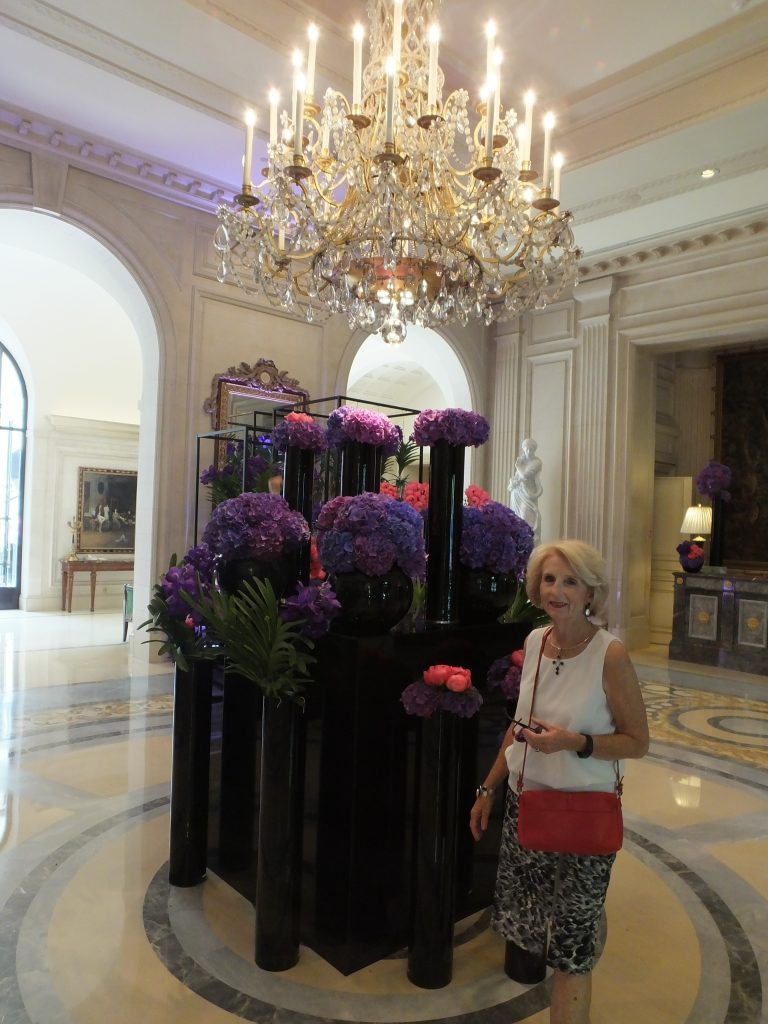 On the Champs, we encountered some fantastic machines of all kinds and so wished that my Andrew could have seen them.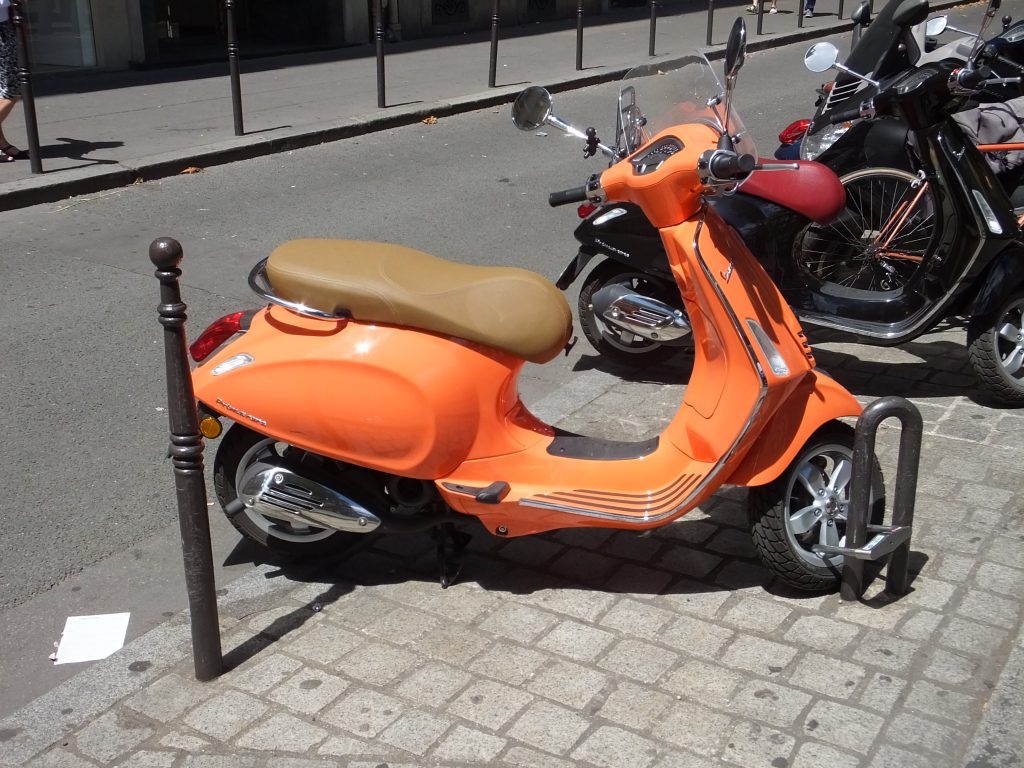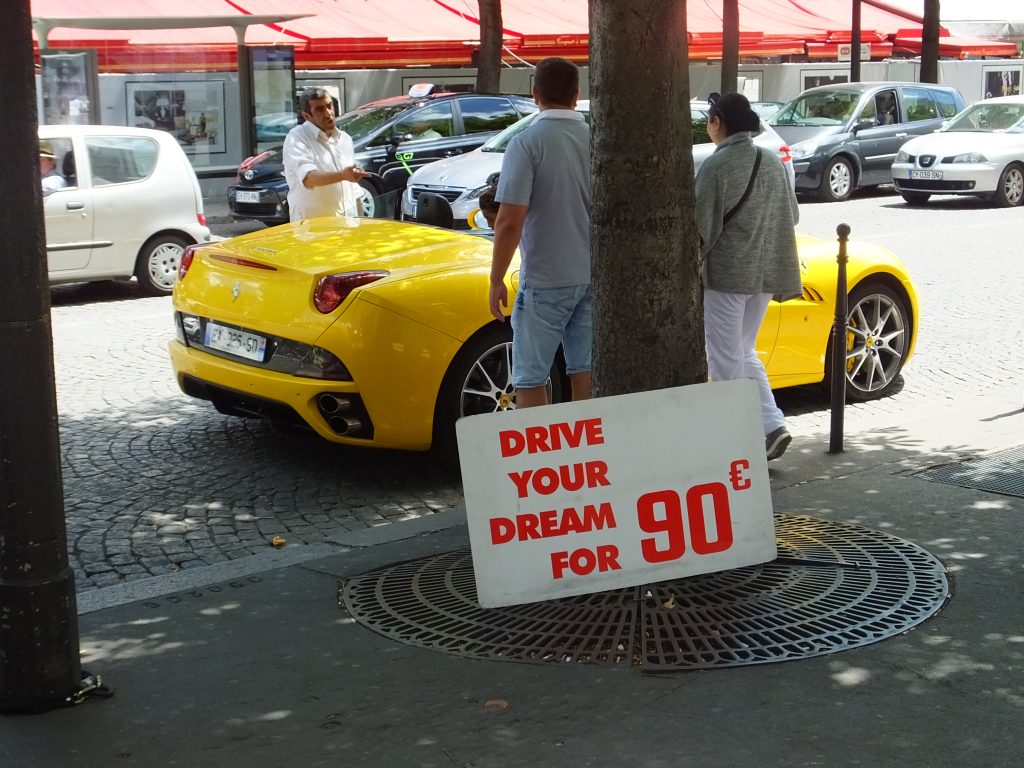 The "Purely Paris" photo of the day is from our neighborhood patisserie, Miss Manon, where Bernie gets his daily baguettes.
The rest of our Sunday was spent relaxing in the apartment. Some days can be splendid in their quiet serenity, even in Paris.
À tout à l'heure,
L & B