Dear Friends,
It's Tuesday morning here in Paris, and we have a few raindrops…only a few. The city needs rain badly as it's only rained one time since our arrival on June 1. Everything is dusty and dry with some of the leaves dropping from trees. Hopefully, the day will bring a good downpour and rejuvenate the landscape.
Yesterday was a shopping day in the morning and then an afternoon stroll through the 3rd arrondissement or section of Paris. We were looking for a new restaurant called Glou, found it, and booked a reservation for tonight. We're trying to sample different places as much as possible. We'll report on it tomorrow.
The rest of the afternoon was just a gentle stroll through familiar and unfamiliar streets, enjoying the breeze and 70-degree temps.  We were as the French say, flâneurs.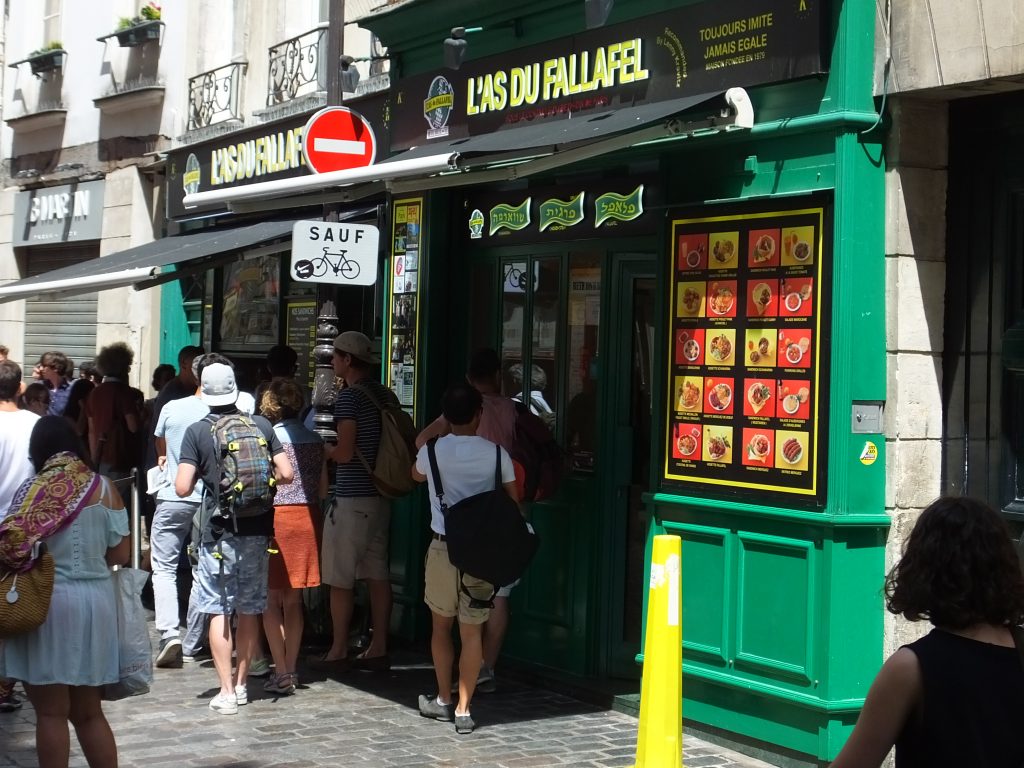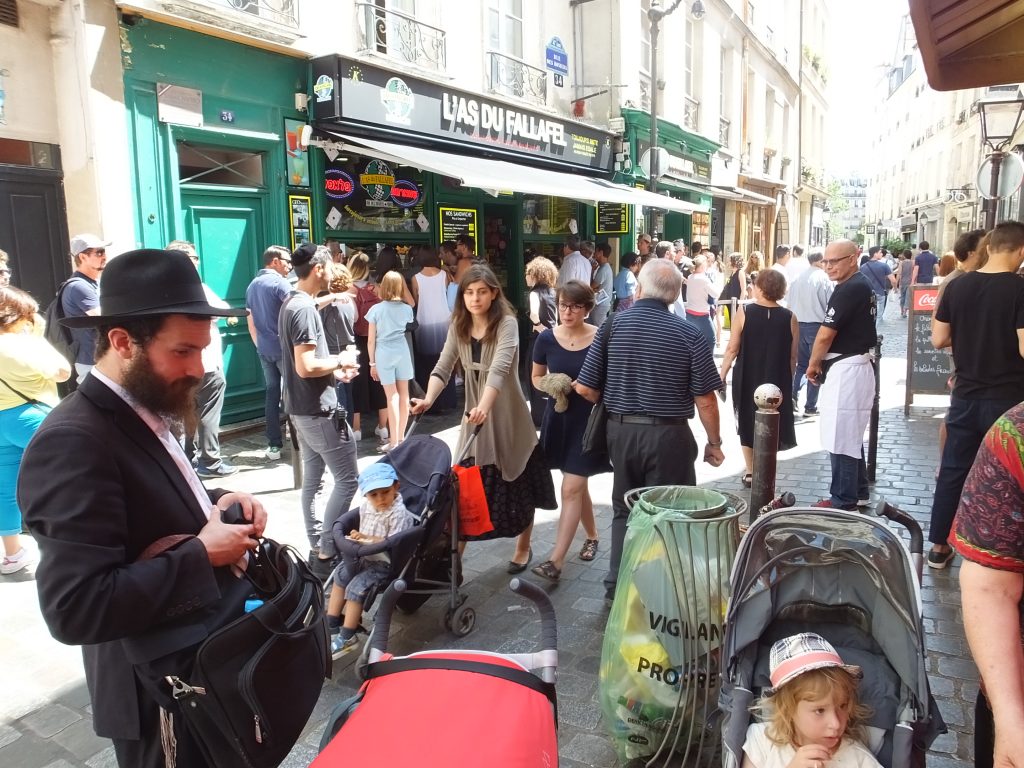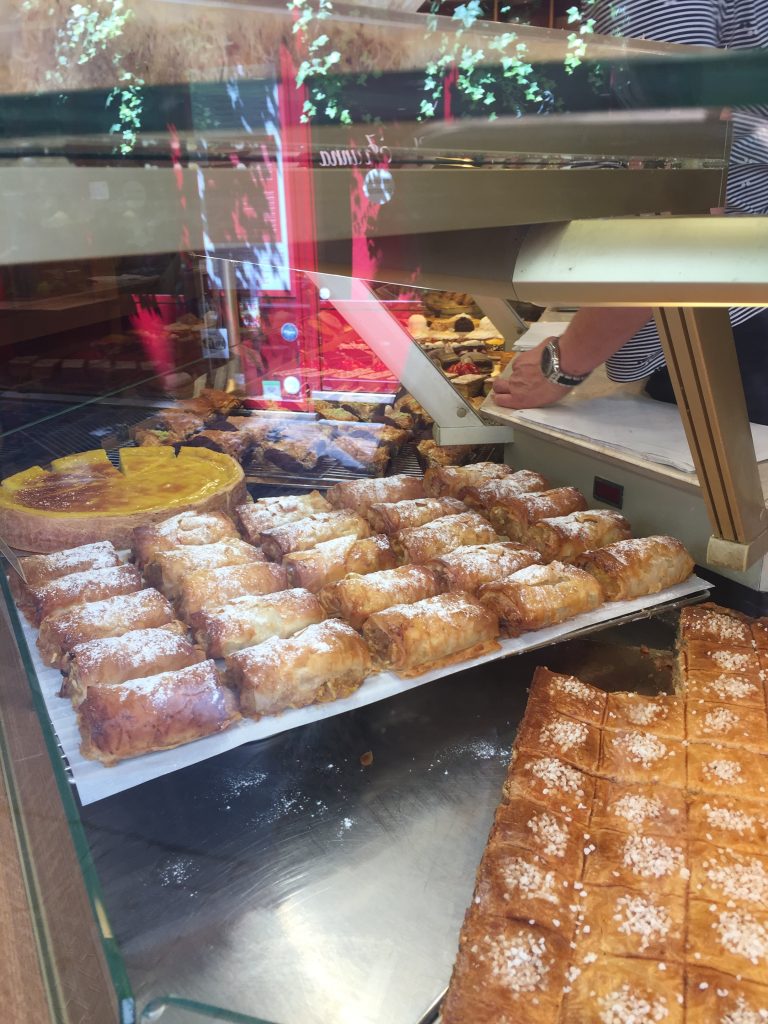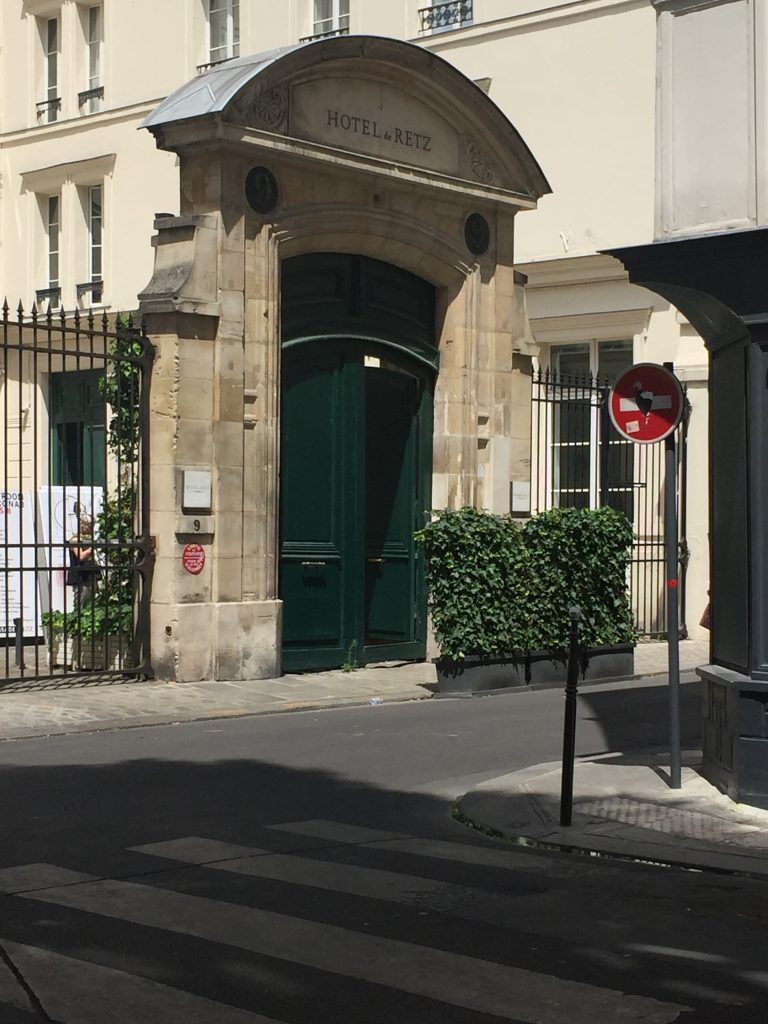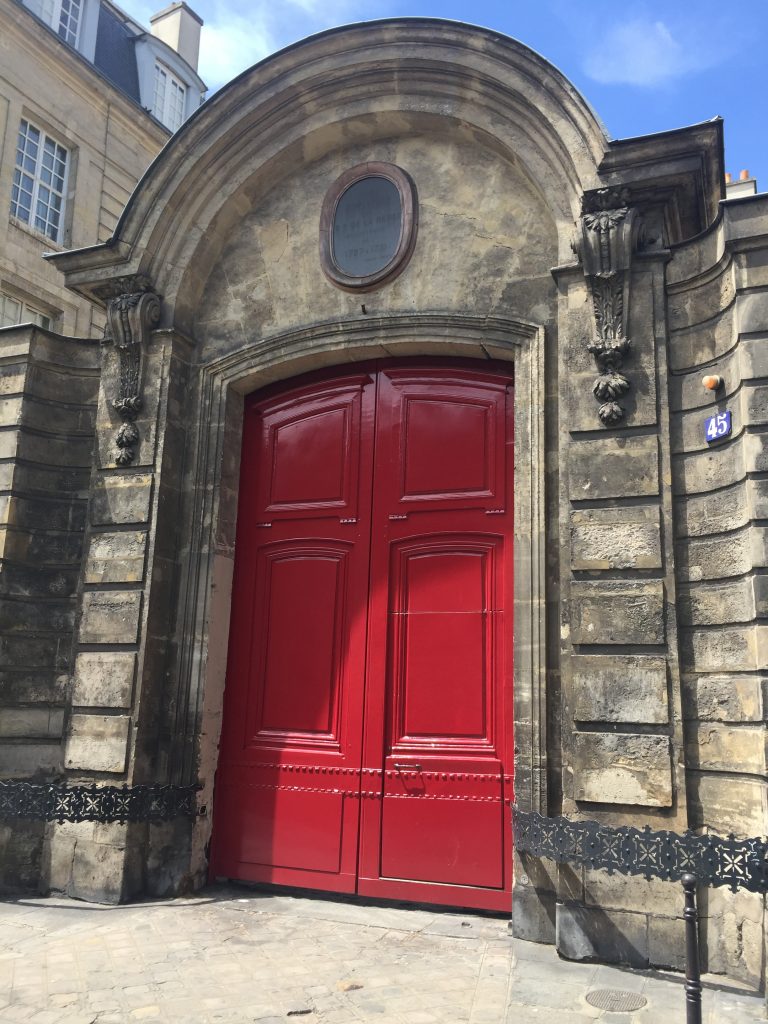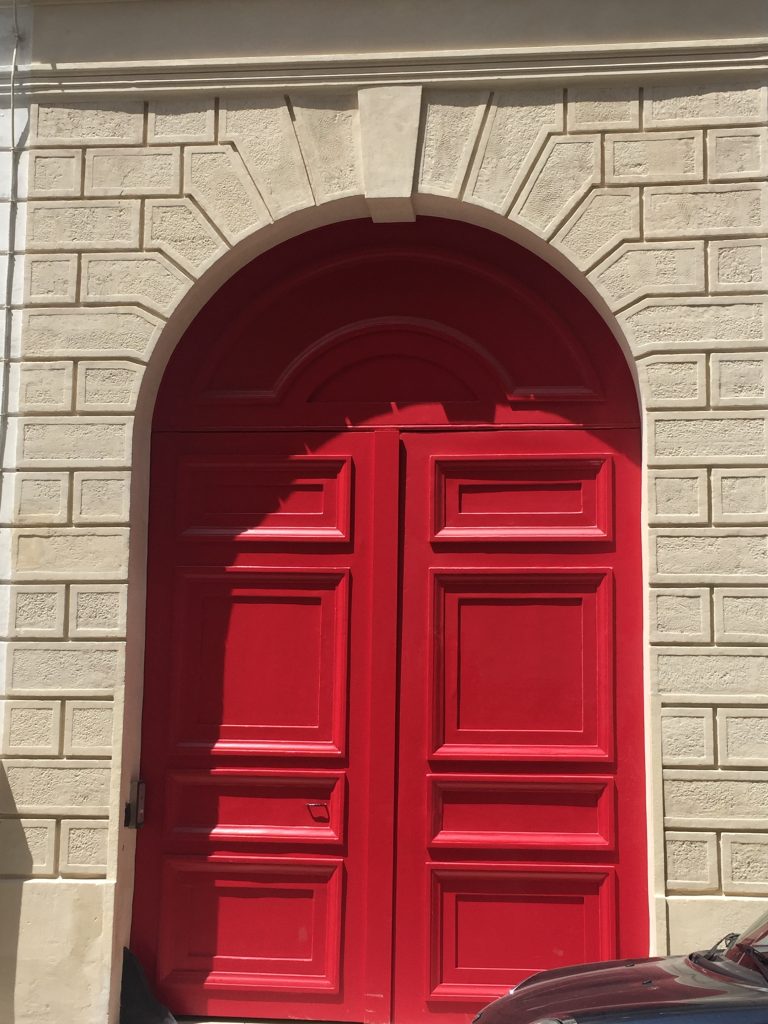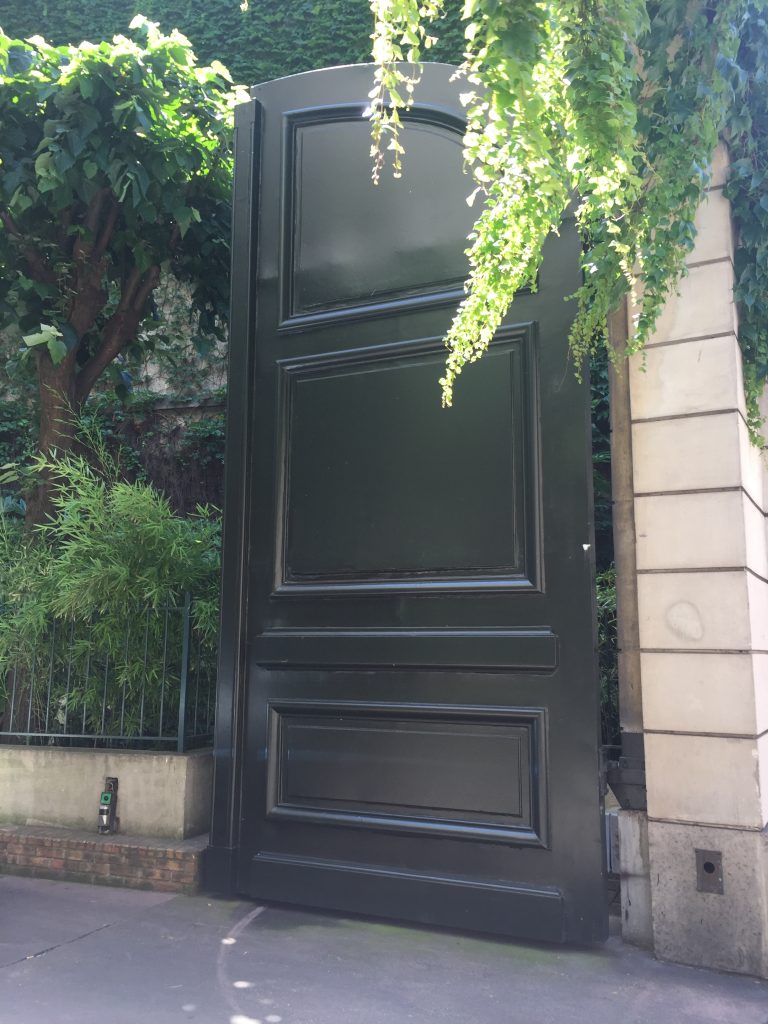 We discovered an amazing retro shop full of women's accessories, especially clutch purses and jewelry. One could spend hours here. You might wonder why we were shooting photos through the window, and that's because the shop proprietors sometimes get upset if you're taking pictures inside. And even occasionally, they shoo you away from the exterior photography as well. Sometimes, we ask permission, and we probably should have done that yesterday. But then they can say "no," and we get nothing. So better to ask forgiveness than permission, oui?
Our final discovery was a beautiful art gallery and exposition inside what we assume was a former Catholic cloister. It is now a very old, rundown Lutheran church. The gallery was intriguing.
I apologize if sometimes the photos appear to be out of sequence. That's because both of us are shooting…Bernie with his great camera and me, with my little iPhone. The way I have to insert into this program gets a little funky, unless I do photos one at a time which takes forever. So, as I'm fond of saying…it is what it is.
The "Purely Paris" photo of the day  is another shot through the window at some bold fashion:
Bonne journée,
L & B