Bonjour,
Today has been a lovely weather day in the upper 60s with mostly sunny skies. Our morning is usually devoted to shopping, as was the case today. Then we grabbed some take-out lunch from a little patisserie including a splurge with a fresh cherry tart! Most days we are averaging between 12,000 and 15,000 steps so a few extra calories are okay!
This afternoon, we made a second attempt to find the statue of Bernie's uncle, which after our research, was easily found in a lovely park right beside Les Invalides called Square d'Ajaccio. The statue could use a good cleaning, but Bernie was thrilled to find it. He remembers hearing his mother talk about it when he was a little boy. The General lost his right arm in battle. The park was a quiet,  intimate spot with its own surprising view of the Eiffel Tower.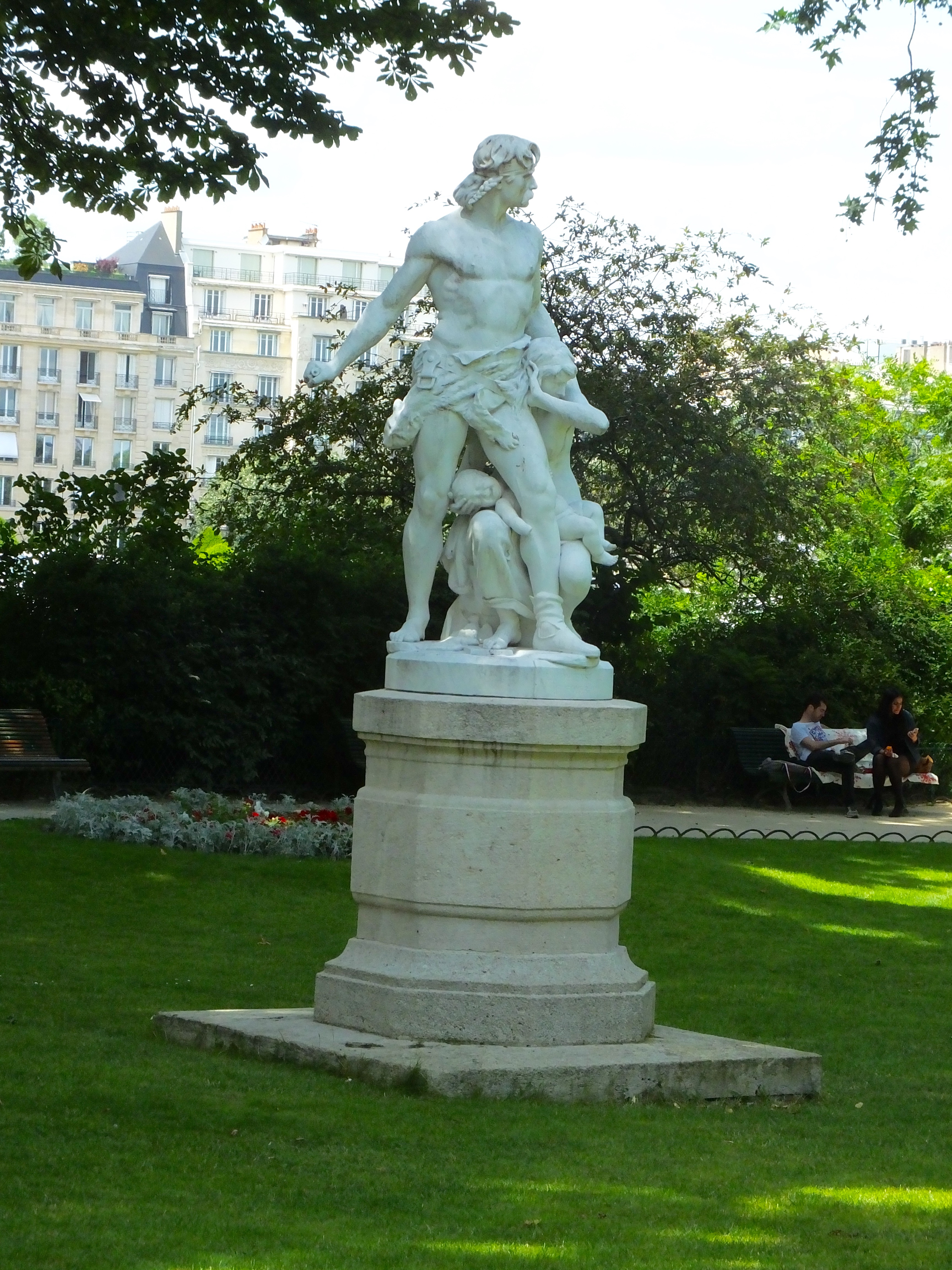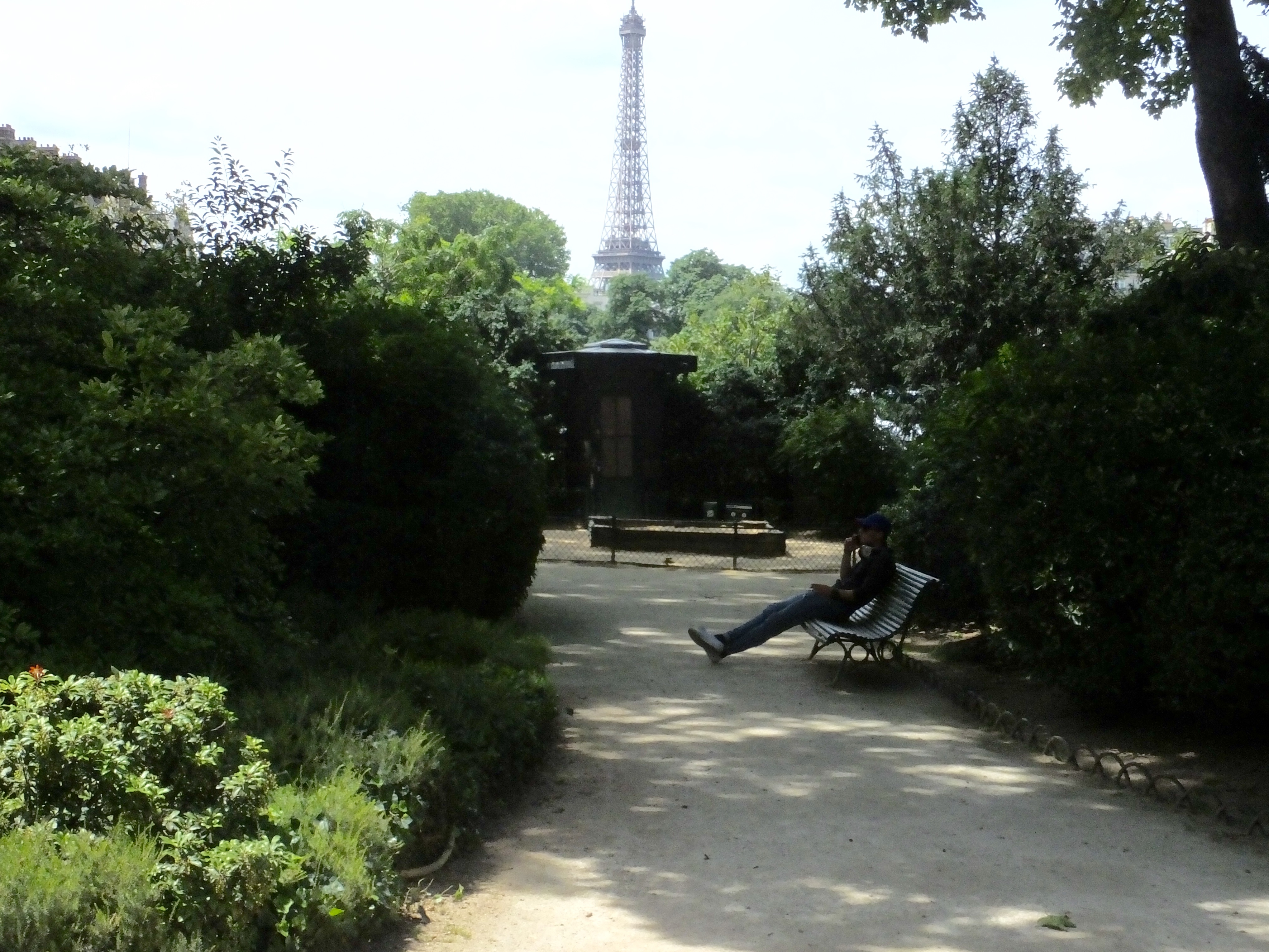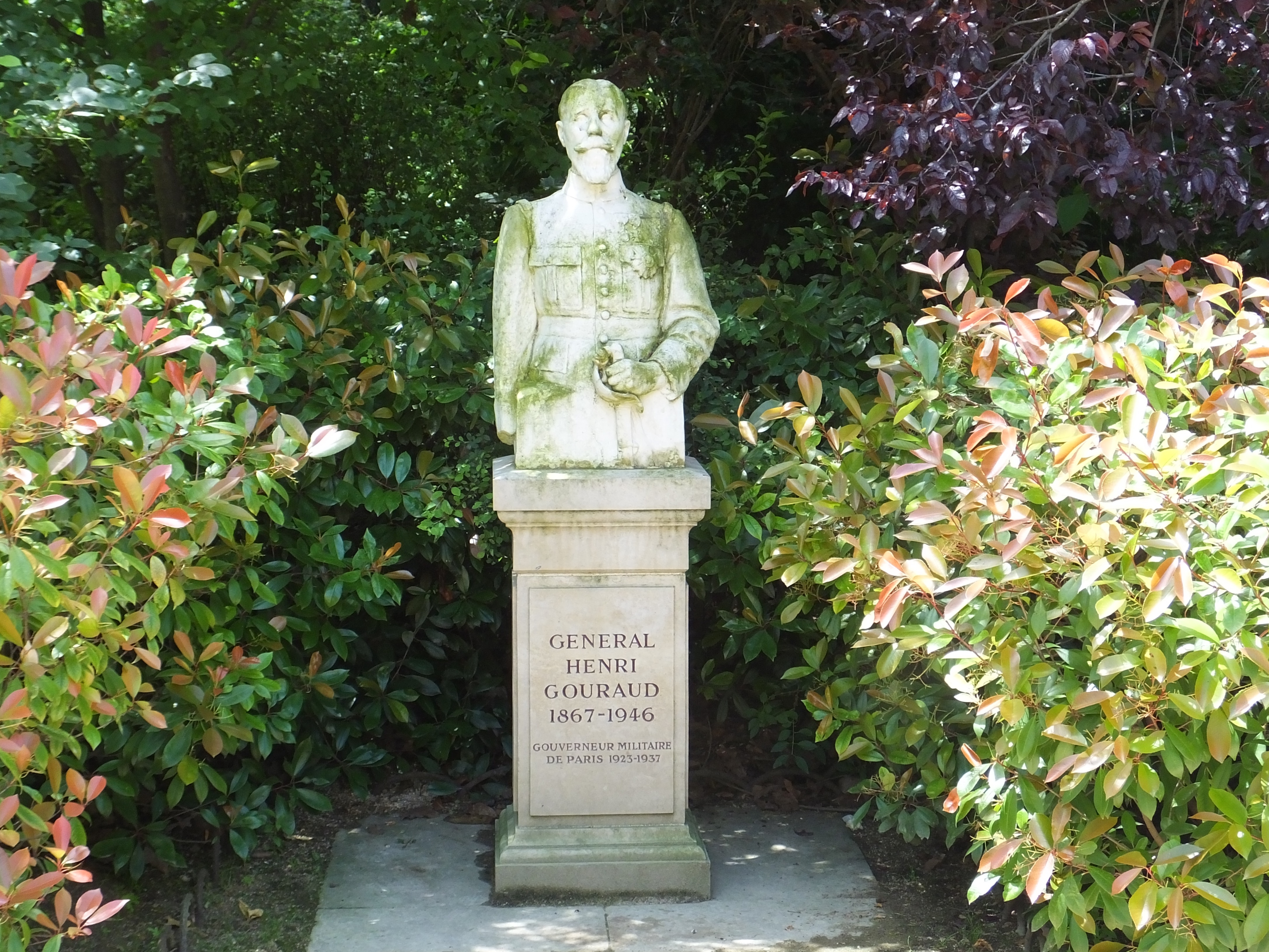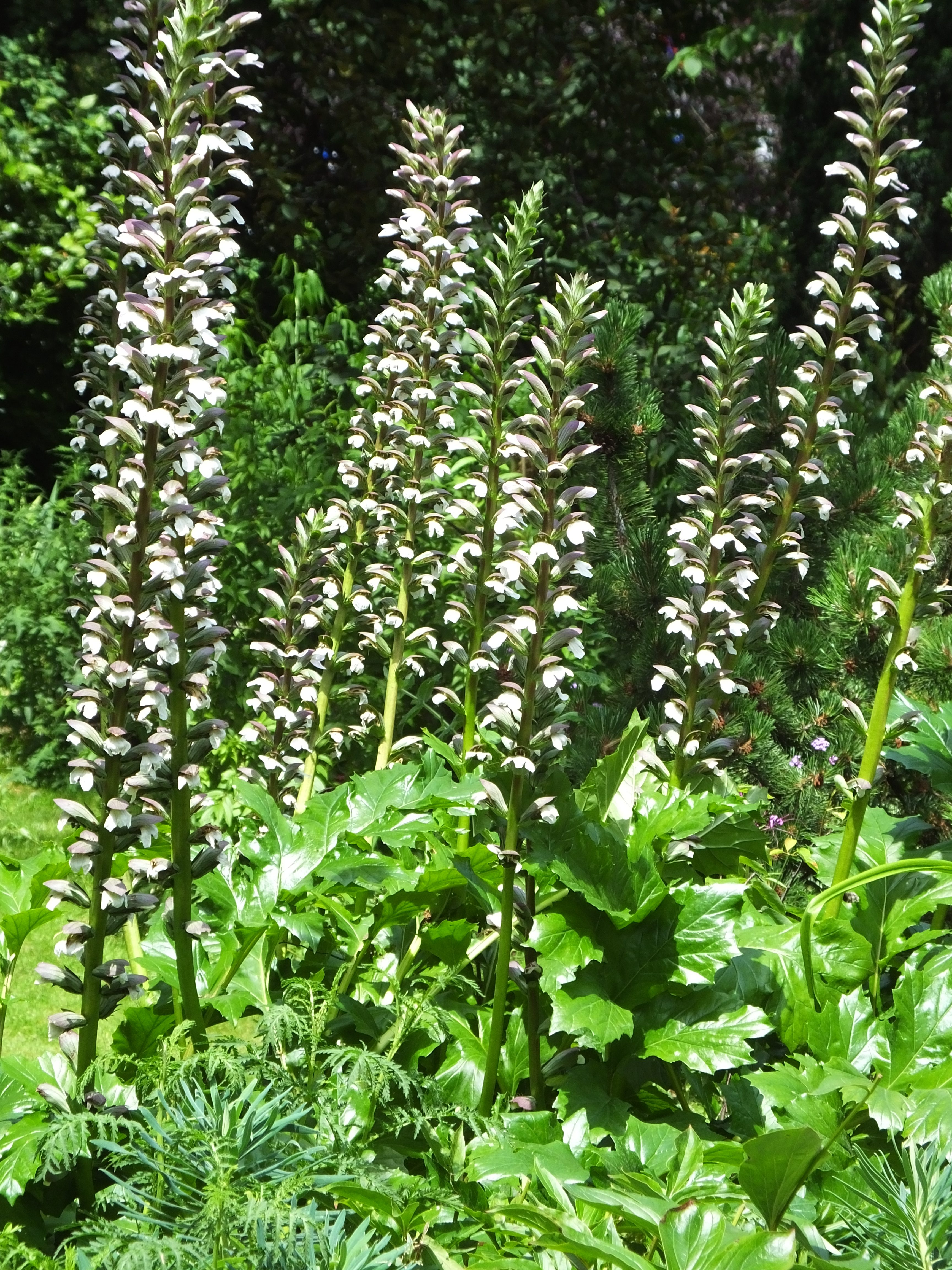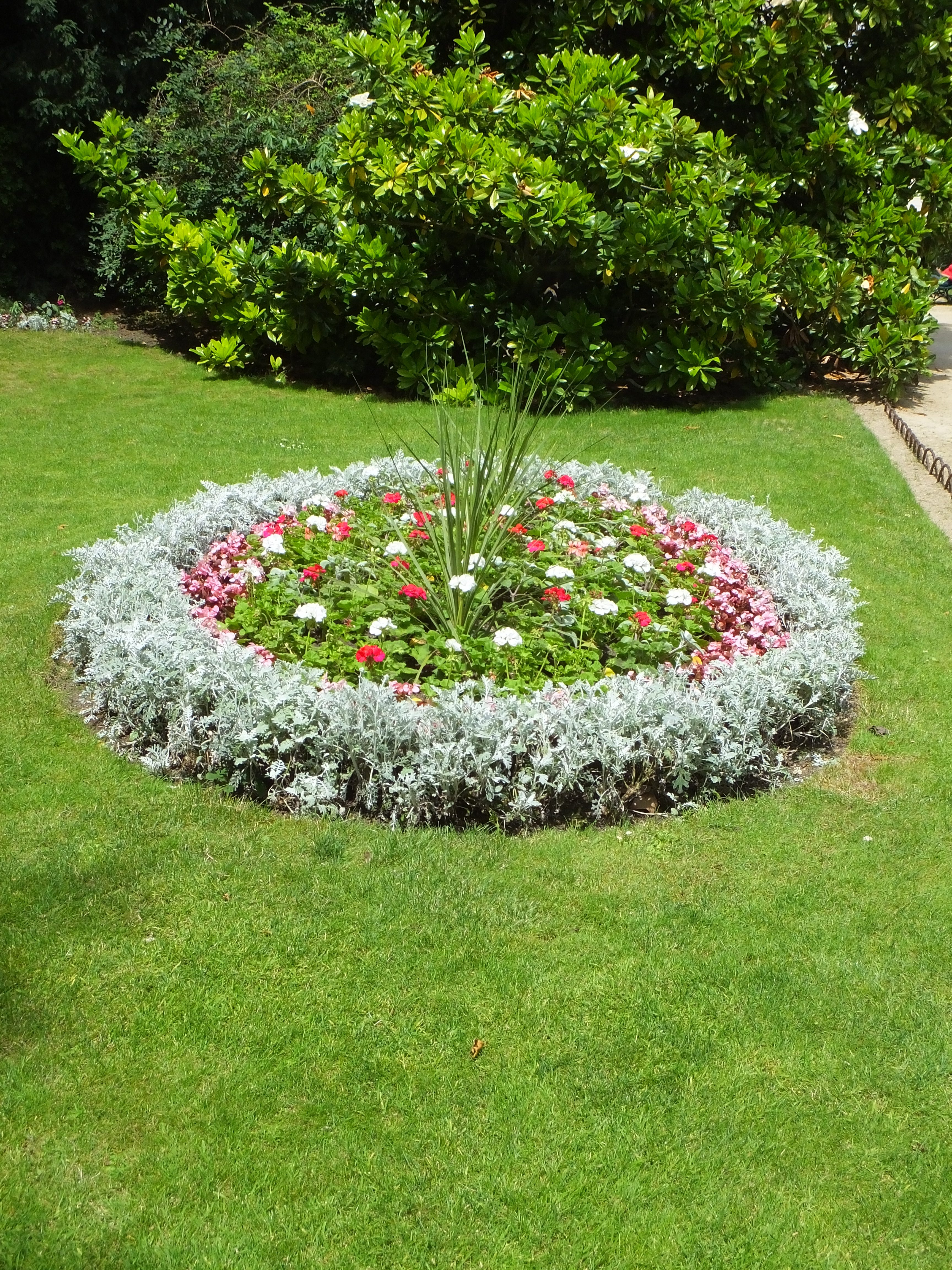 The park is right next to the Rodin Museum so we knew about where we were, and decided to stroll around the area near rue des Grenelles.  We stumbled upon a gorgeous church, Basilica of Sainte Clotilde and as usual Bernie's camera brought it to life. The church was begun in 1846, consecrated in 1857. The architect was François-Chrètien Gau. Typical of the Gothic style, the church has flying buttresses and pinnacles on the spires. The stained glass windows were exquisite and the interior appeared to have been recently cleaned.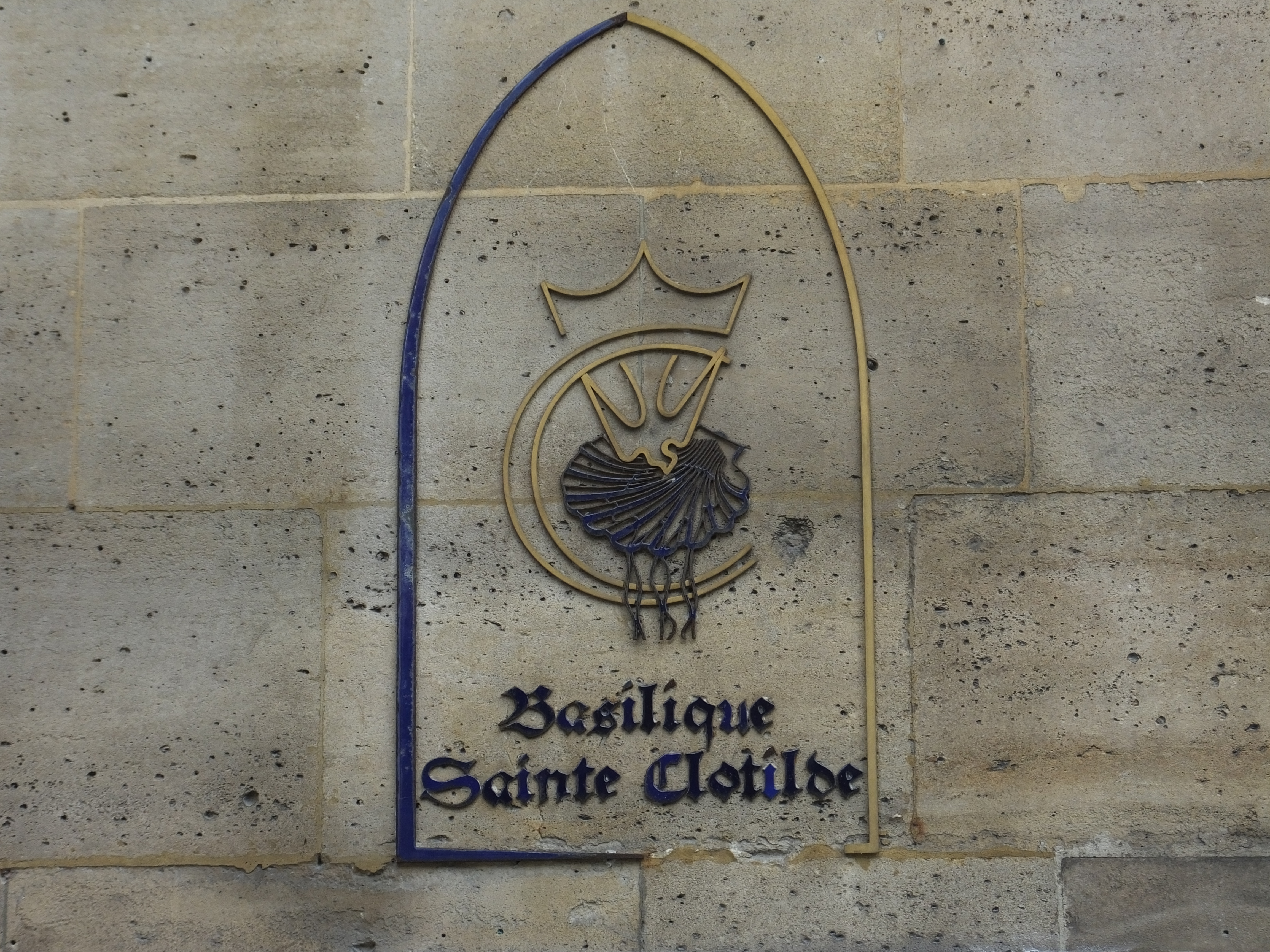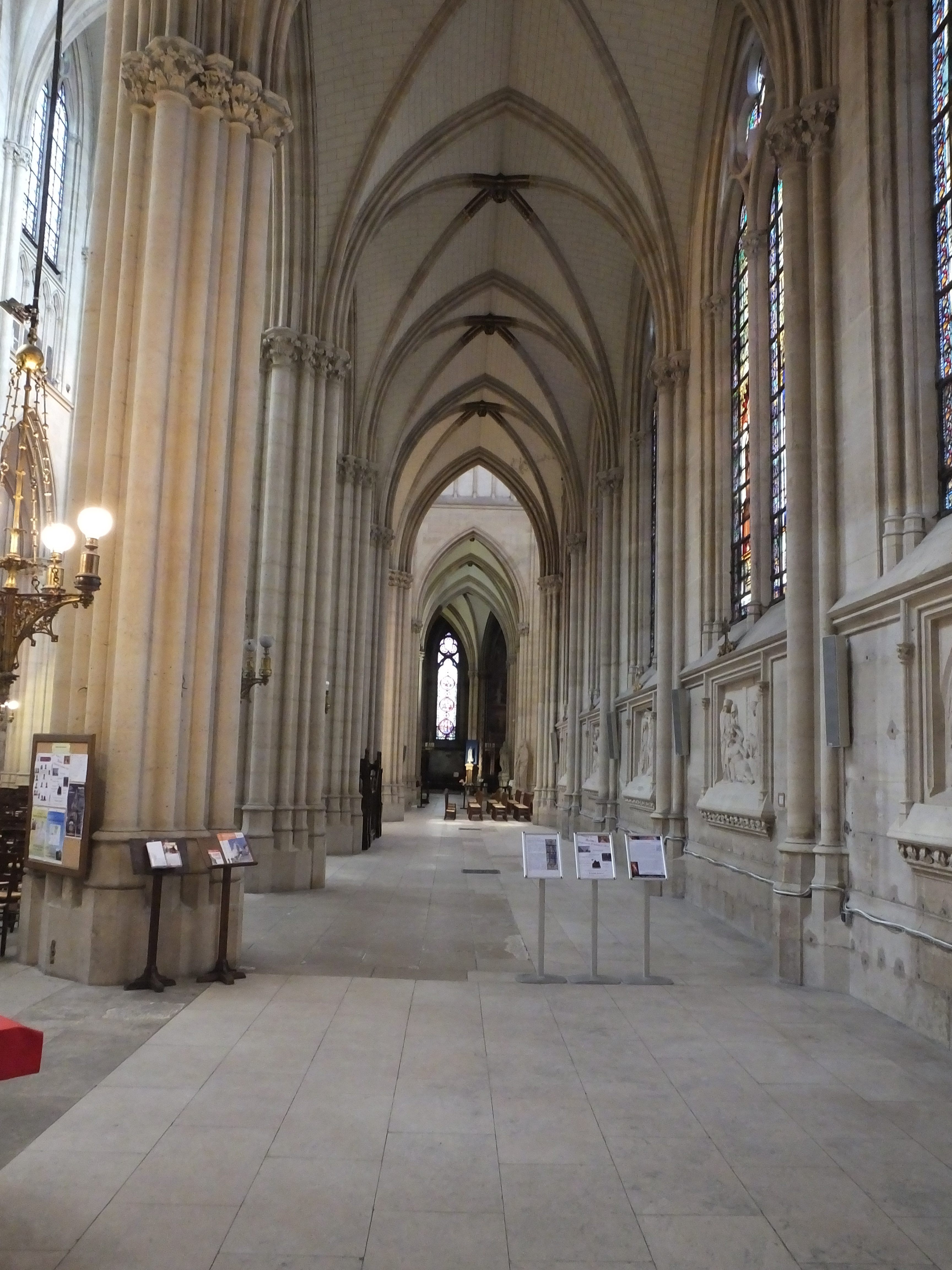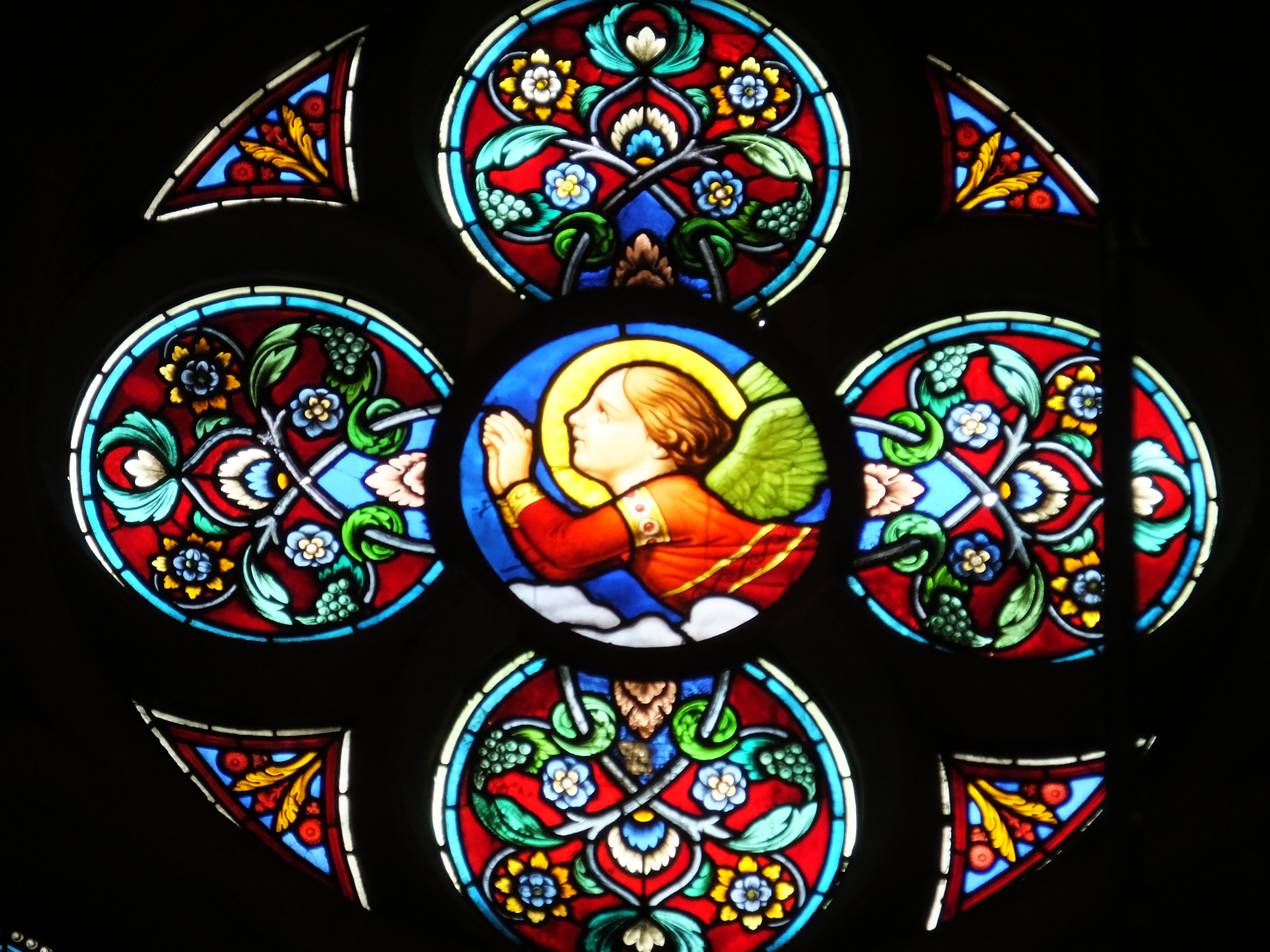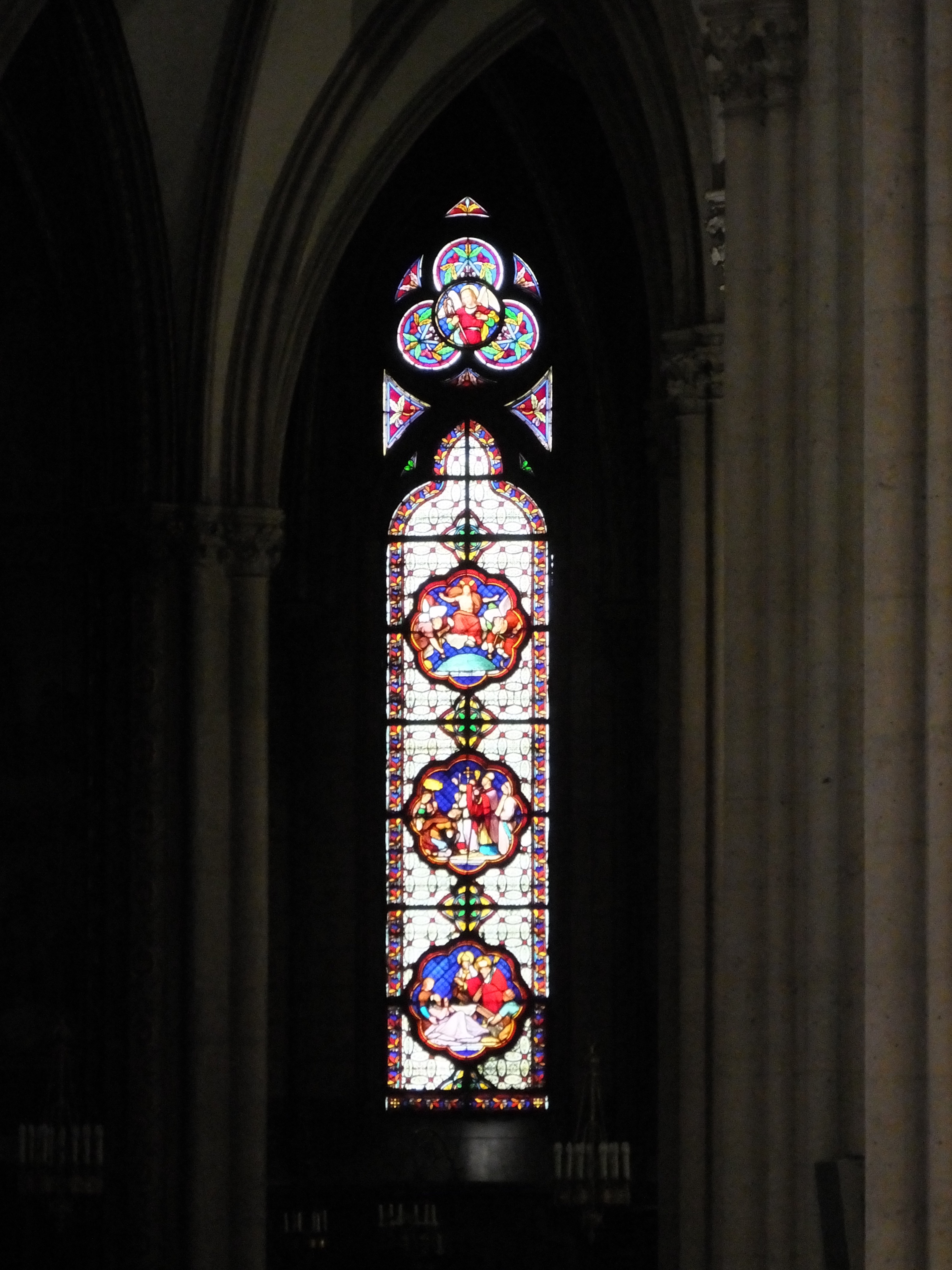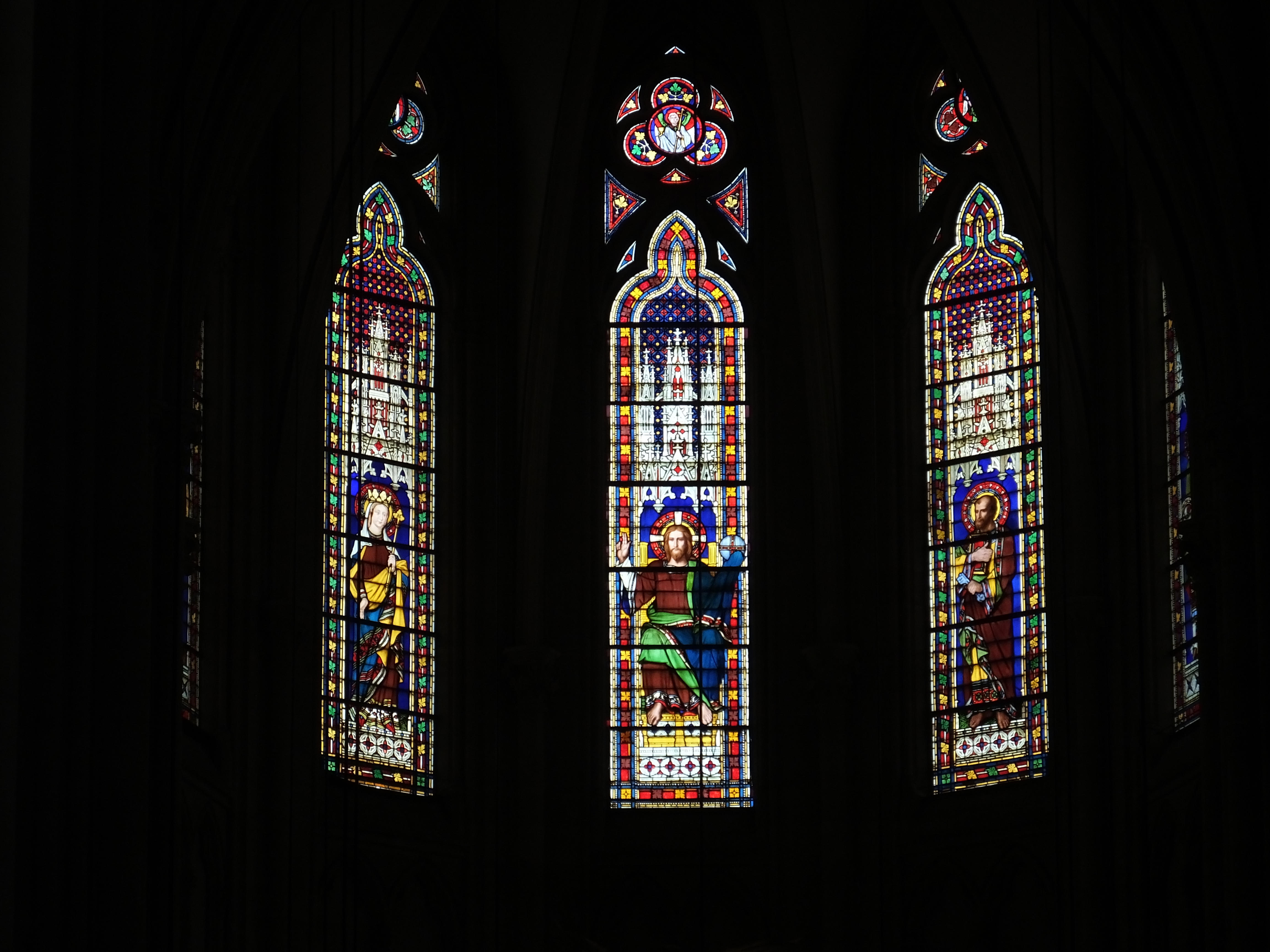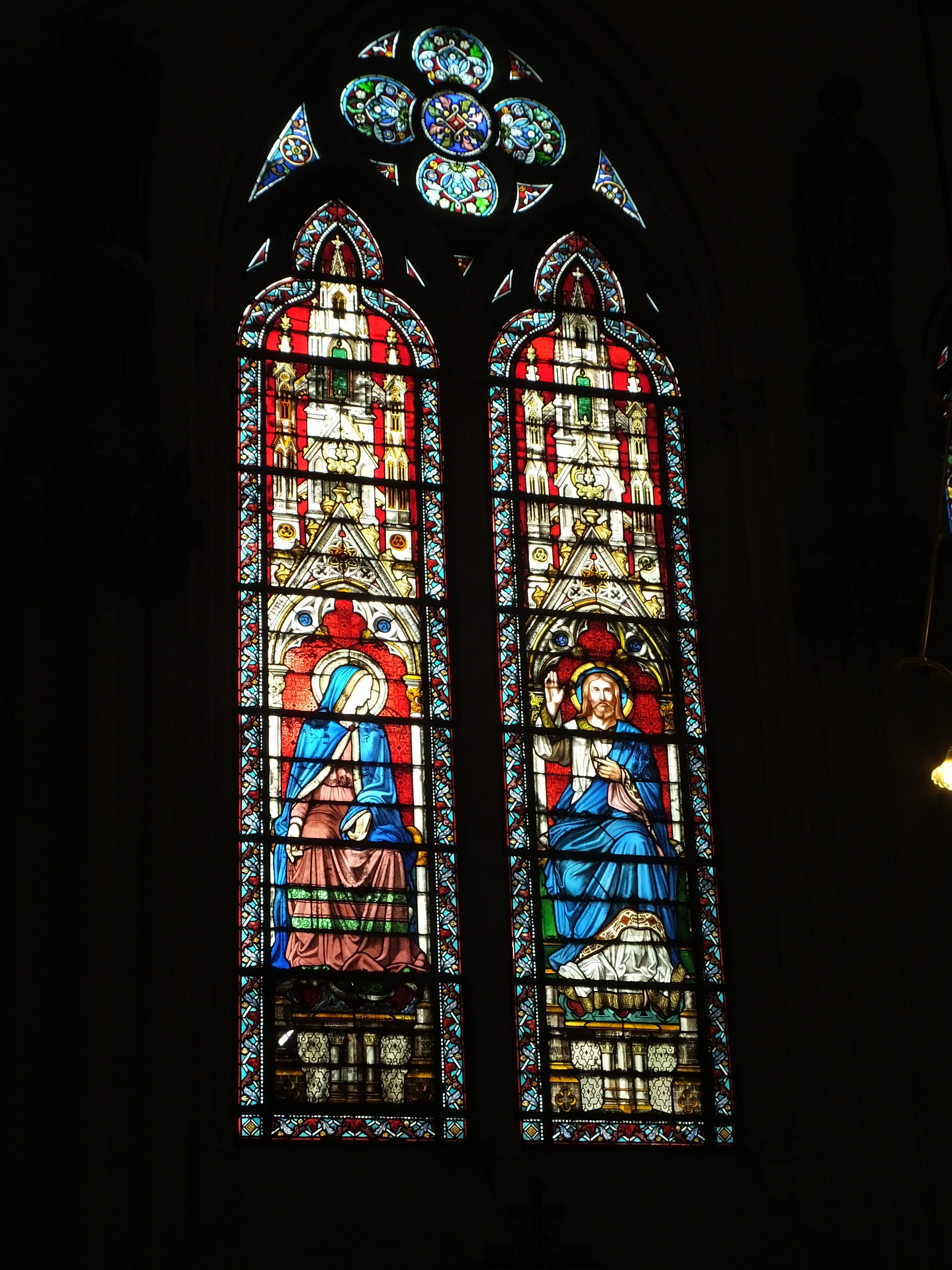 This evening we are going to dinner with our beloved neighbor on rue St. Paul, Chantal, and look forward to her company.
Here's the day's café chairs and the cute little doggie of the day who was fastened to the steps at the Monoprix, waiting on his owner.
We love to hear from you and thanks for following our adventures.  Less than three weeks left!
L & B