Bonjour,
Thanks for allowing me to whine and write out my frustration over my lost luggage. My son called it a "first-world problem" (so true, given the crazies that are happening everywhere) and Bernie's comment was, "Linda, it's not like your house burned down." Yes, both are correct, but I as Woman needed a day to be upset, cry, stew, fret and  process everything I lost (which hour by hour as I reach for things which aren't there), I realize the extent of the replacement costs. If you know me at all, you know that flexibility is not my middle name, but in this case, I have no choice. Thanks for all the supportive comments and shared experiences. The fact is that I've been SO lucky in these years of travel to Paris; this is the first time, I've lost a bag. I suppose it was just my time. But I go down kicking and screaming…ha!
I spent all morning yesterday on the phone with Air France who couldn't have been nicer but have no idea where my bag is. They have no track on it. They suggested I call SAS who couldn't have been any less accommodating. Laurie is working the problem for me on the Norwegian side since she is fluent in the language. Hopefully, that will produce some results. At any rate, I think it will be days, if not weeks before anything materializes. My best guess is that it will show up at my door in Huntsville, so I hope neighbors will be on the lookout and take it inside one of their air-conditioned homes. In the meantime, I have to move forward.
The rest of the day we spent money on necessities and clothing. I lost some special jewelry and other items which are irreplaceable like our very well-stocked First Aid and emergency medicine kit. You might be asking yourself why I didn't put all of that in my carry-on. Well, the answer is that Bernie used it for all of his things. I had the checked bag. He had no room for any of the other items so there you have it! I will rethink that plan in the future.
The hot weather is always a topic in Paris since we have no air conditioning. The only cool places are inside the meat market at the Monoprix or a short respite inside the gorgeous St. Paul church right next door.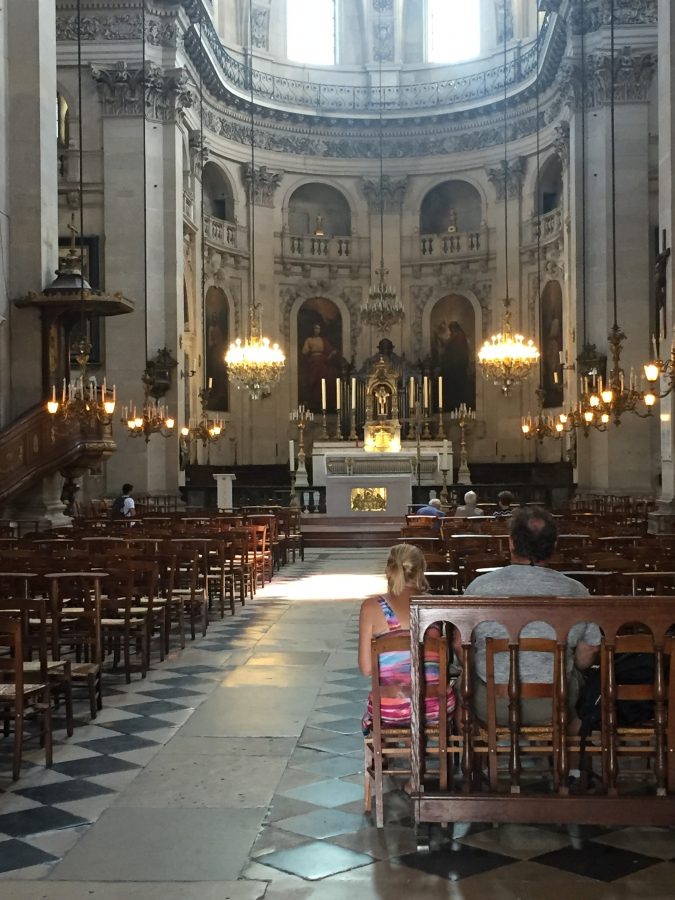 We did go out for dinner and captured some great street scenes. You can pick your favorite.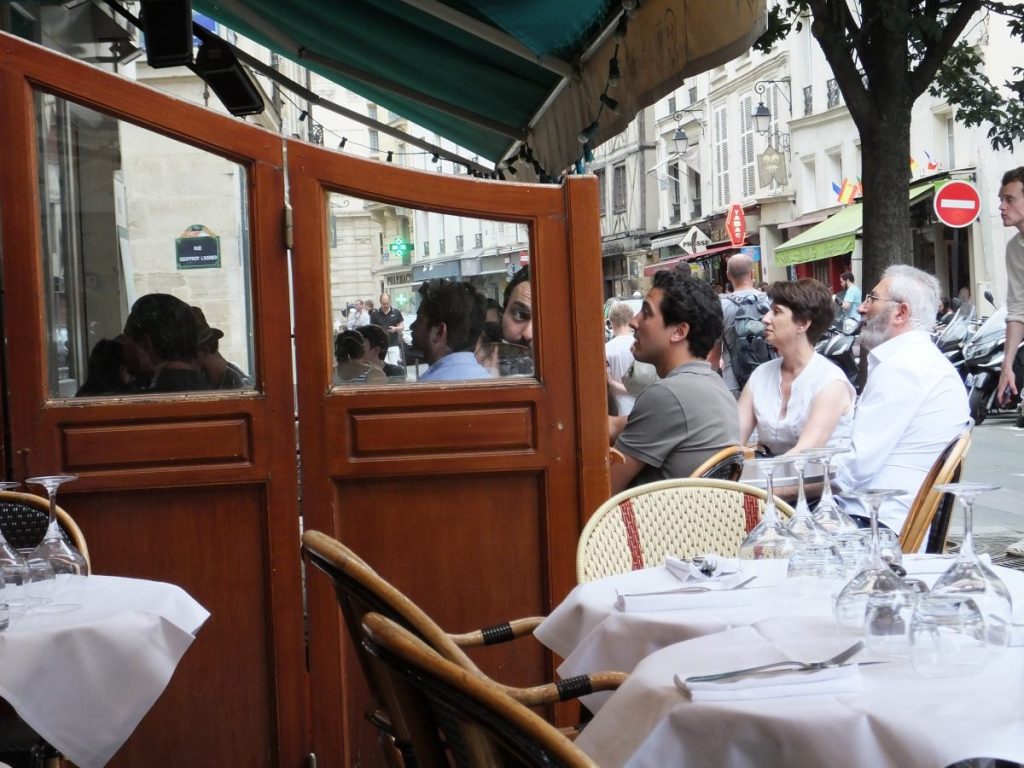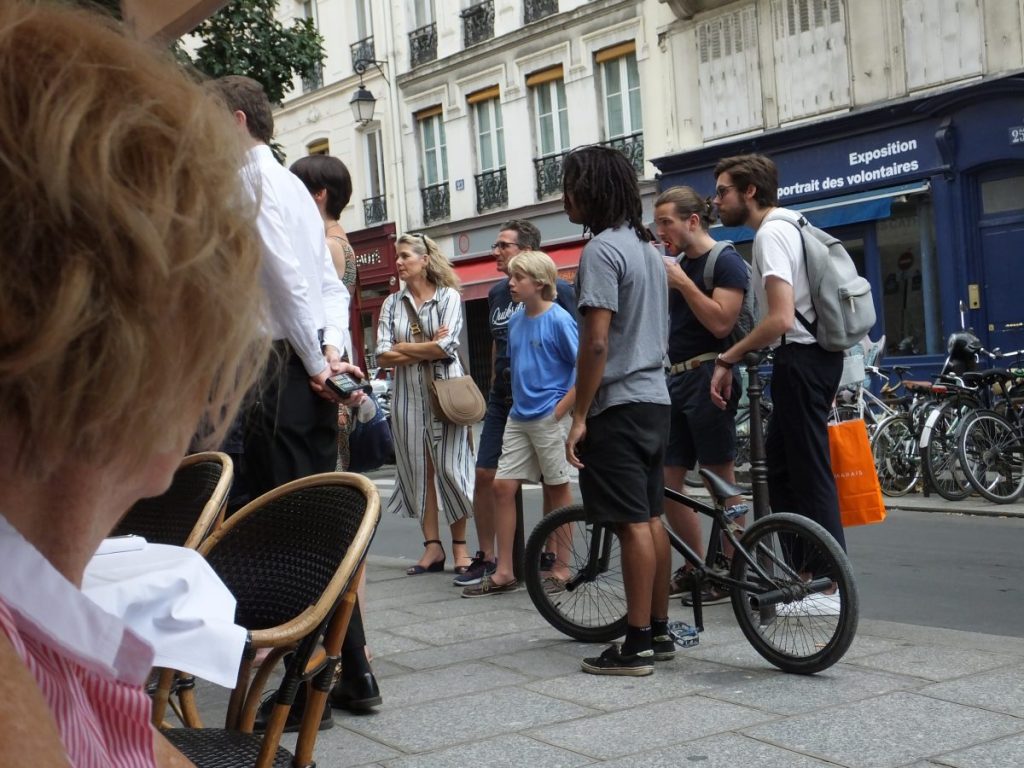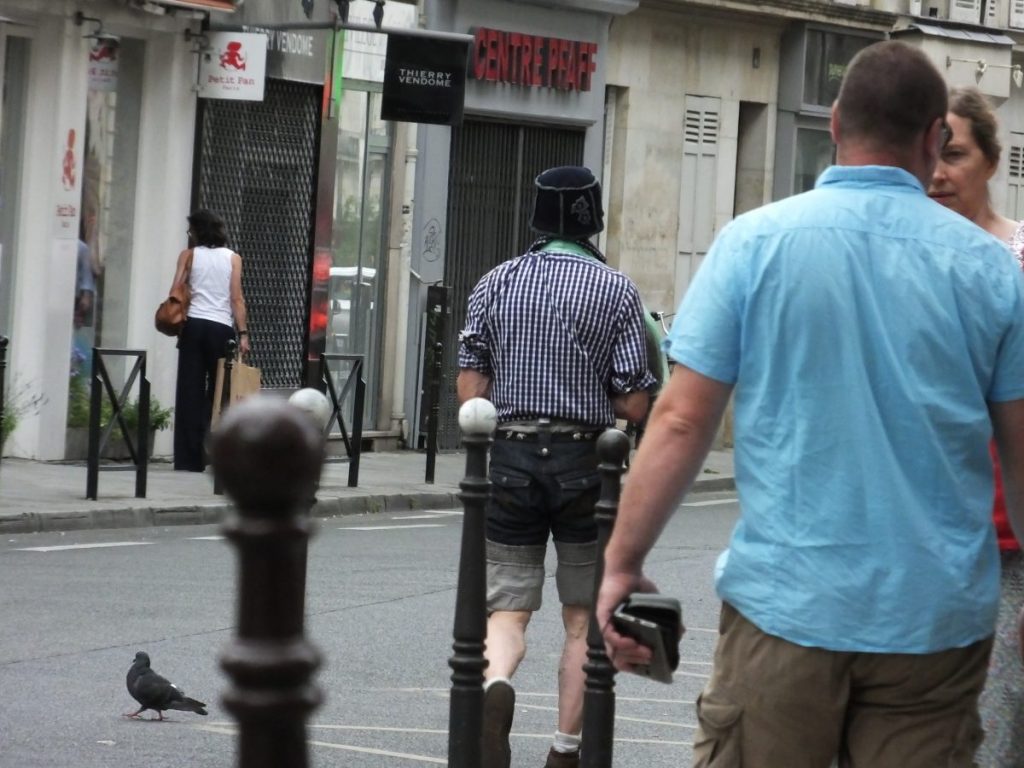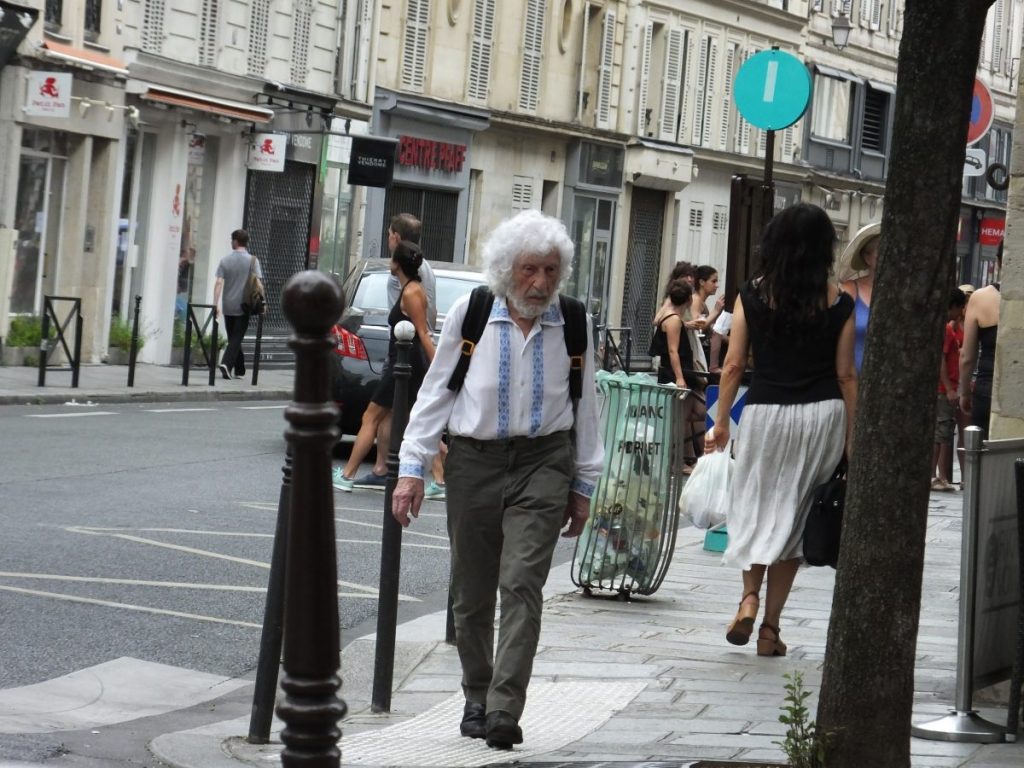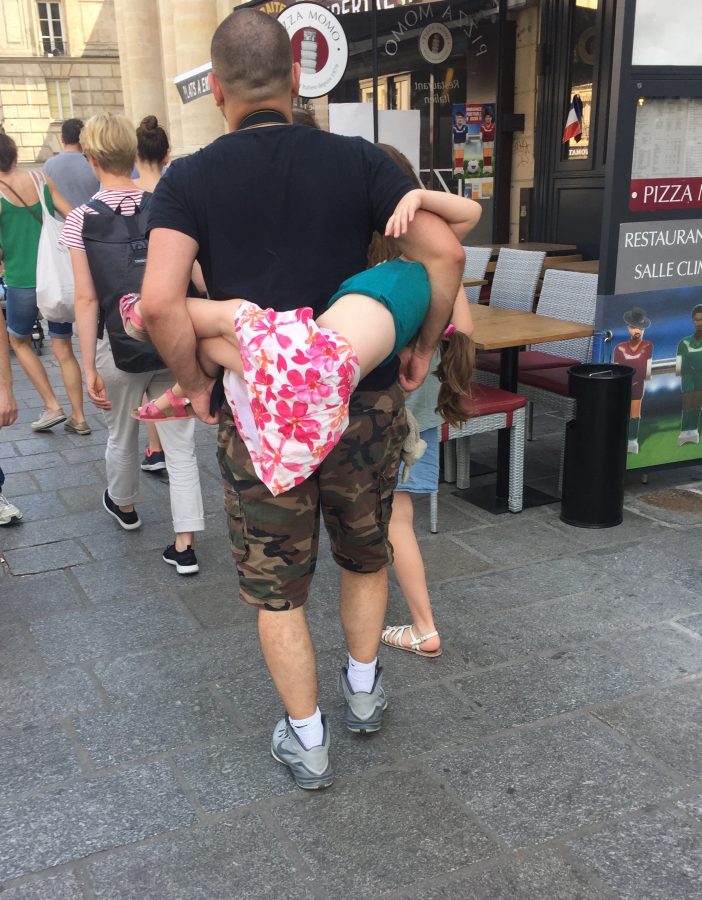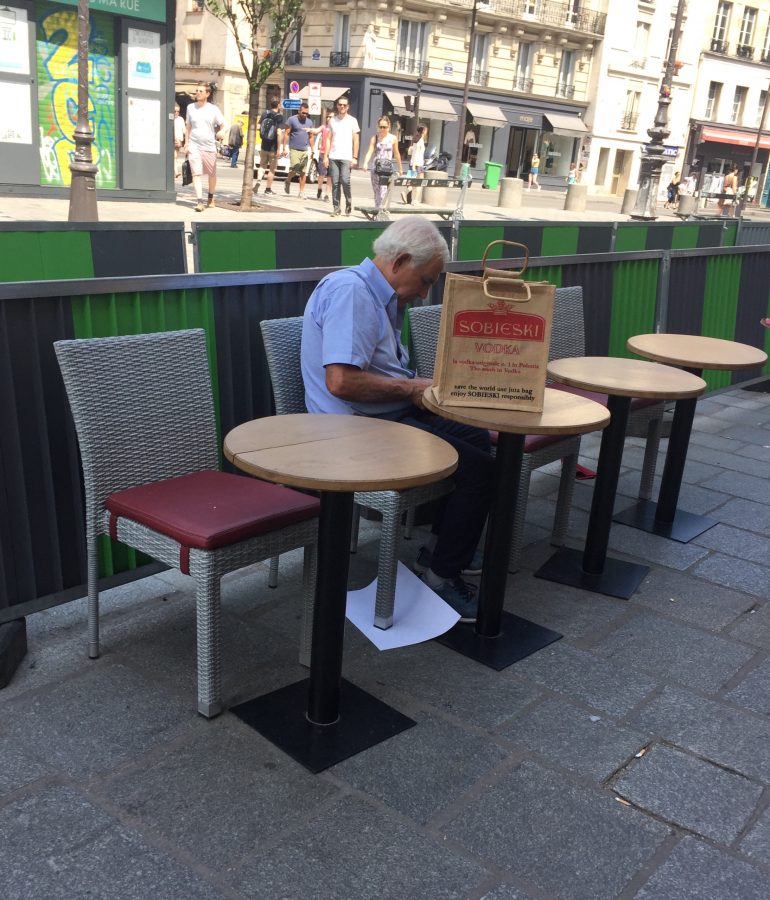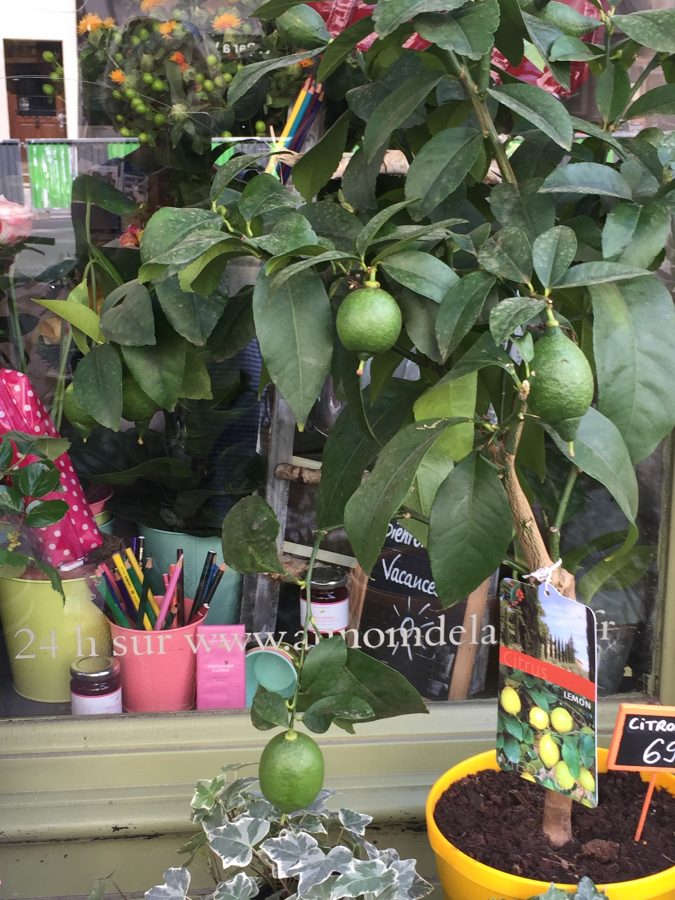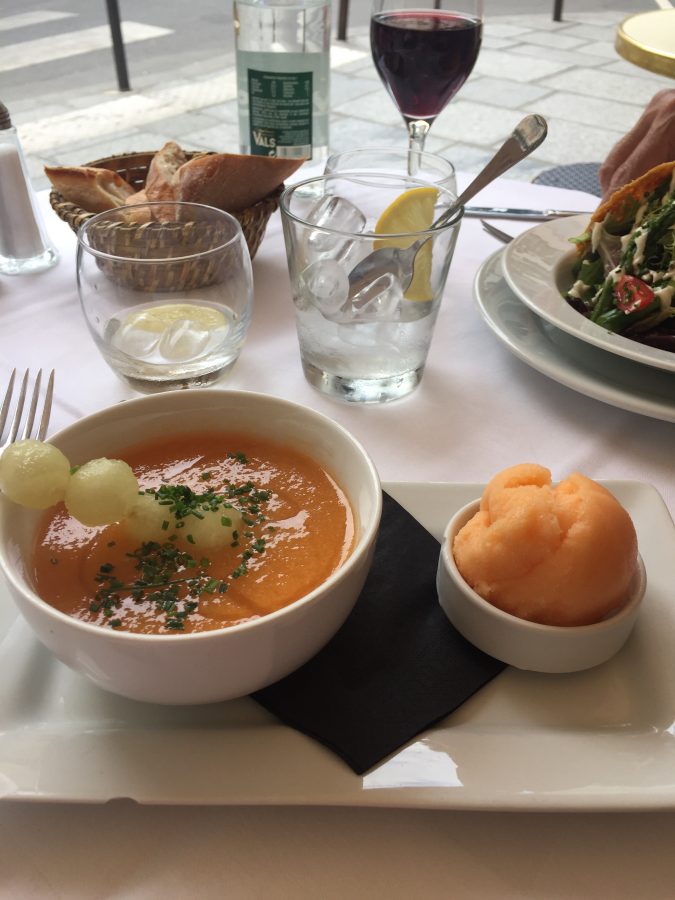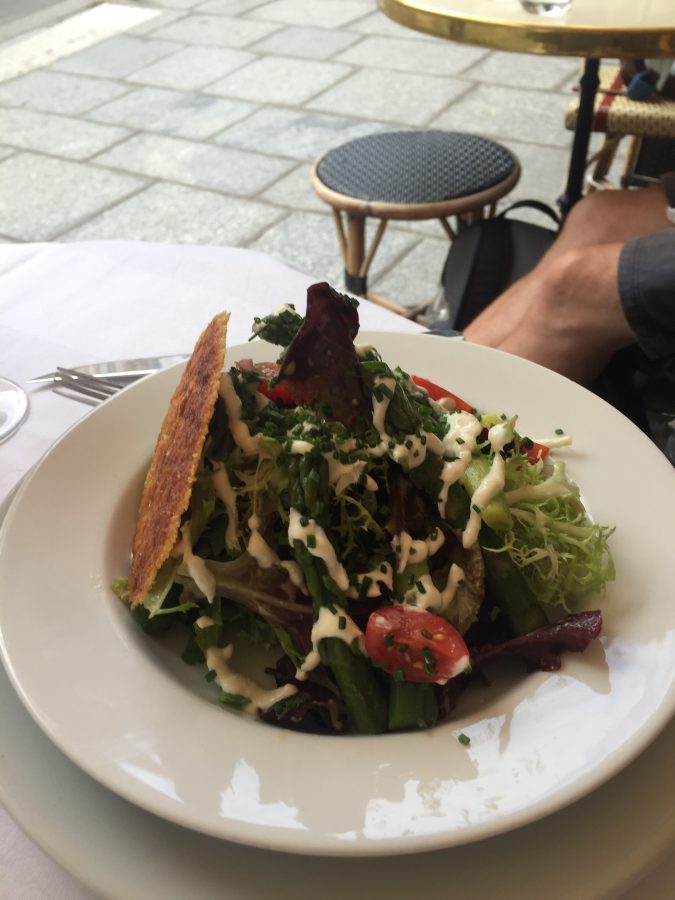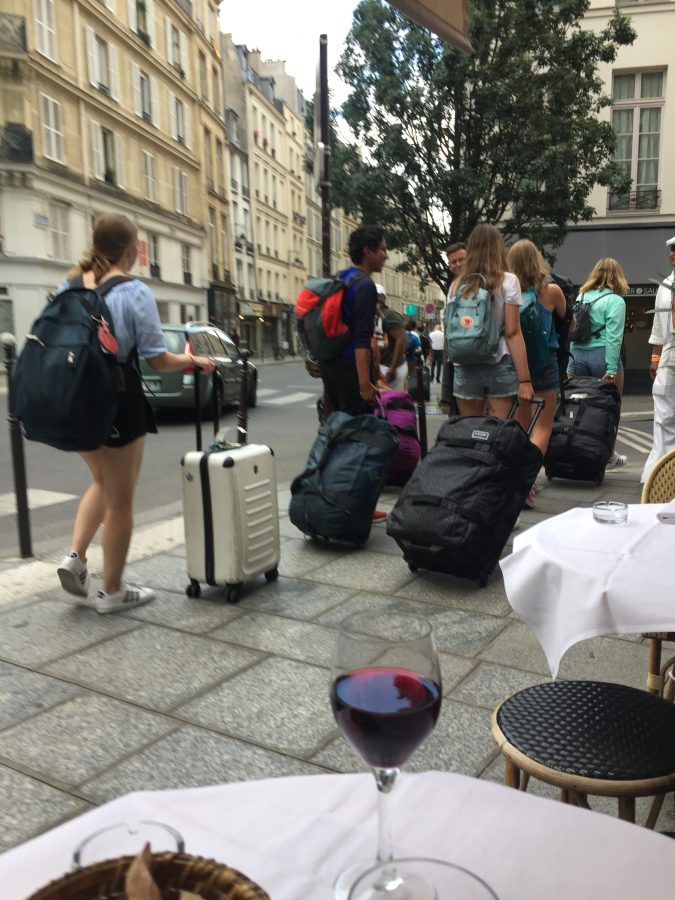 Monday is usually a little quieter day in Paris since many shops are closed, but this is changing little by little. Hopefully, we'll have some rain and cooler temps.
Have a great start to your week,
L & B