Dear Friends,
We have been home from Paris for a month almost to the day.  If you read my final blog which I posted on July 16, you may remember that I had injured my foot, etc. etc. This was especially challenging because of the 78 steps we had the last month!
FINALLY, I was able to see the doctor today in regard to the MRI I had several weeks ago.  There was bad news and some good news.  I have a fractured cuboid bone in the right foot below the ankle which will require wearing a boot for the next six weeks. Ugh! The good news is…no surgery and the boot is removable for sleeping, showering, etc.  So things could be worse. The hardest part for me is absolutely no golf and no daily two-mile walk!
The latest on our book, Bernie's Paris, is more good news.  We should make our goal of having the book by the end of September or first of October.  Watch for more about a book launch and how to get your copy.  It's full of Bernie's photos in color so we are very excited.  That will make it a little more pricey but, we hope, worth it!
Thanks to all of you for following our travels!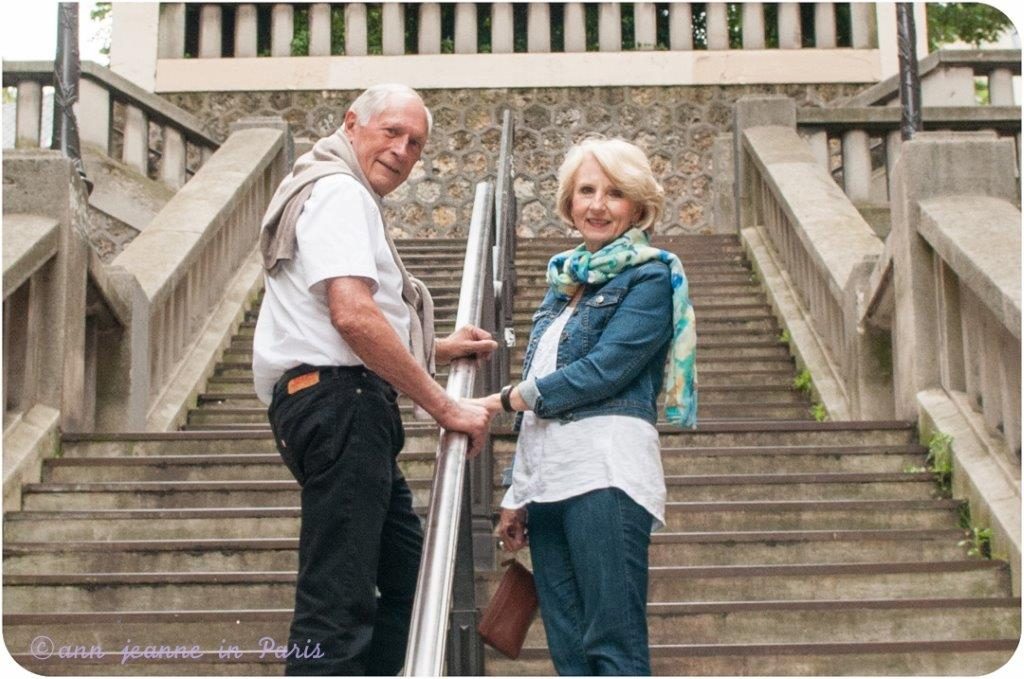 Linda