Bonjour!
It's a beautiful day in Paris on this first Friday in July with moderate temps which regrettably are set to rise again for Le Weekend.
Yesterday was the best day ever when my suitcase was delivered about 12:30. There was celebration in the streets as Patrick, the proprietor of Le Petit St. Paul and a friend, ran out of his cafe singing "Hallelujah." It was a hoot. We had everyone looking for my bag and ready to accept it if we weren't there at the exact moment.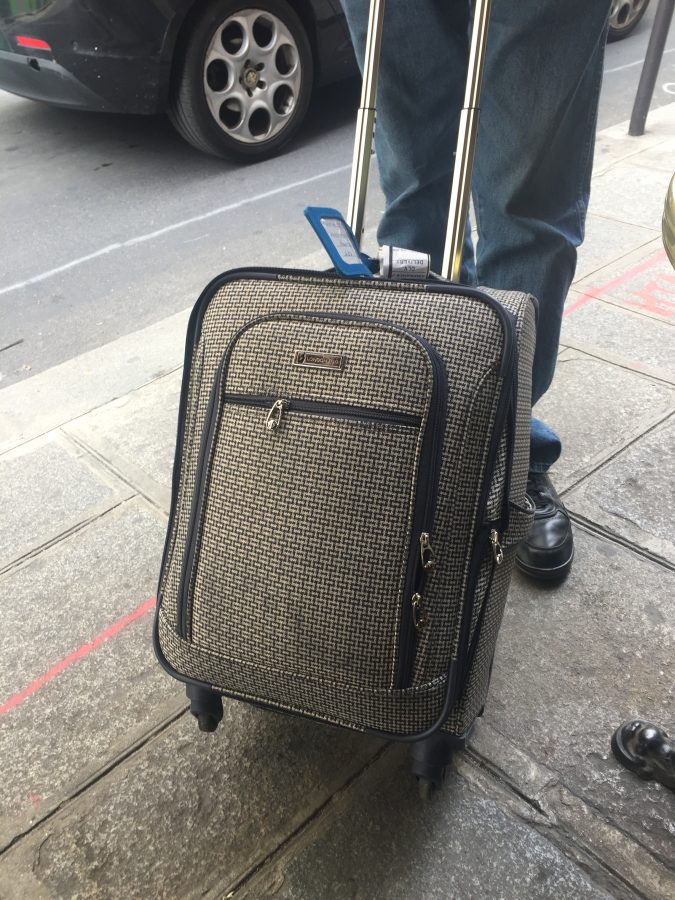 Life is back to normal, laundry is all done, and we have a newly cleaned apartment. Today, we decided to try a new cafe in an area we love, Place de la Madeleine, site of a beautiful Neo-classical style church designed in its present form as a temple to the glory of Napoleon's army. It looks more like a Roman temple than the Catholic Church it is today. It sits majestically much like an old Southern court house in the center with a beehive of activity all around. This area is home to many expensive designer shops and upscale cafés and a place where we could never afford an apartment.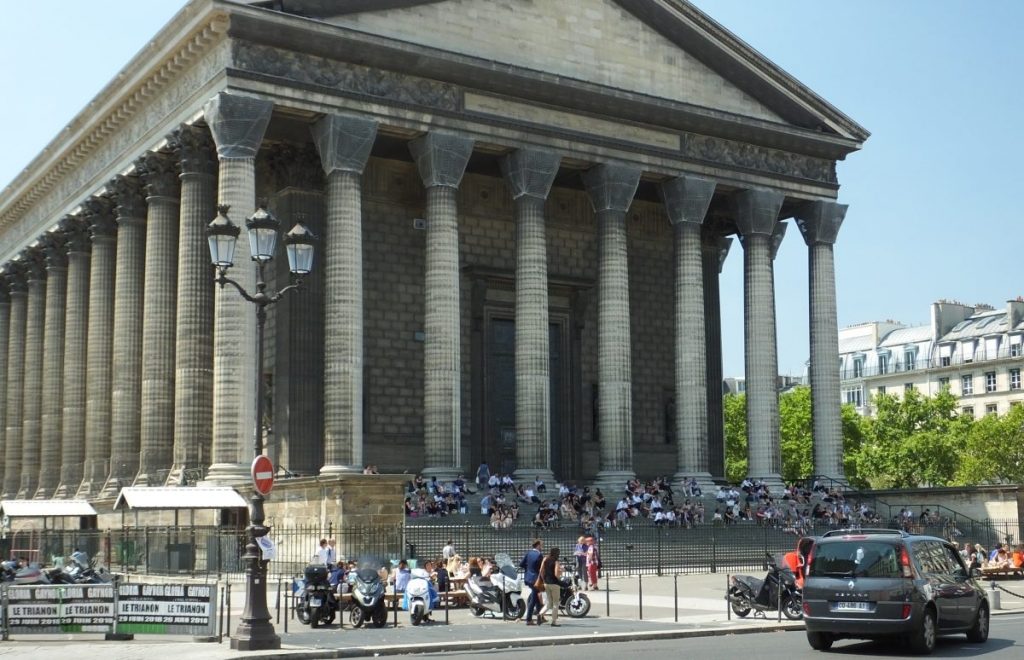 Our first stop was Cafe Pouchkine, a Russian cafe with multiple locations and bakeries throughout the city. From the waiters' attire, the interior decor, down to the food presentation, it reeks of majestic Russia during the time of the czars.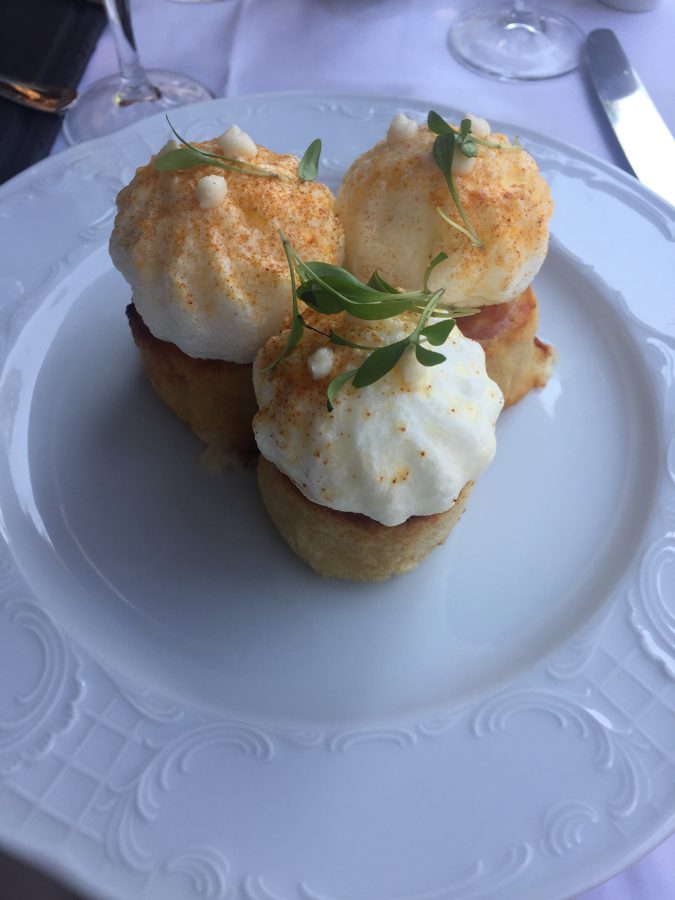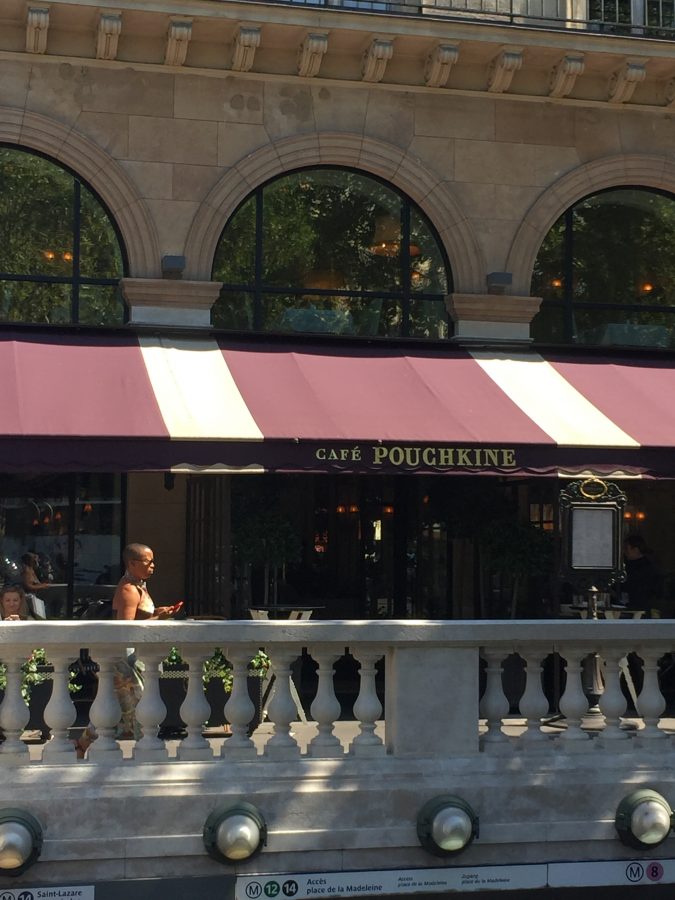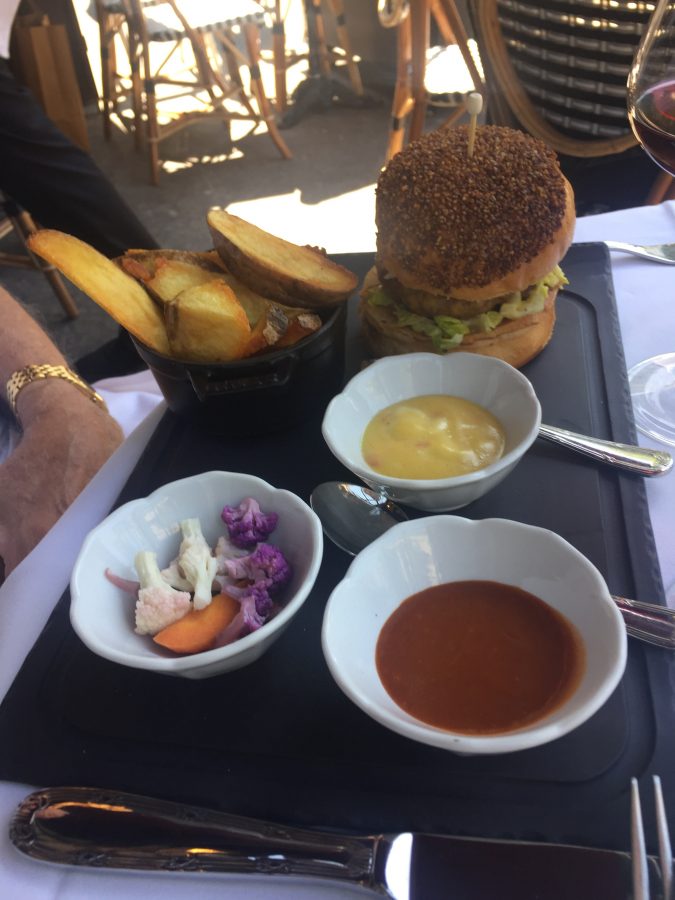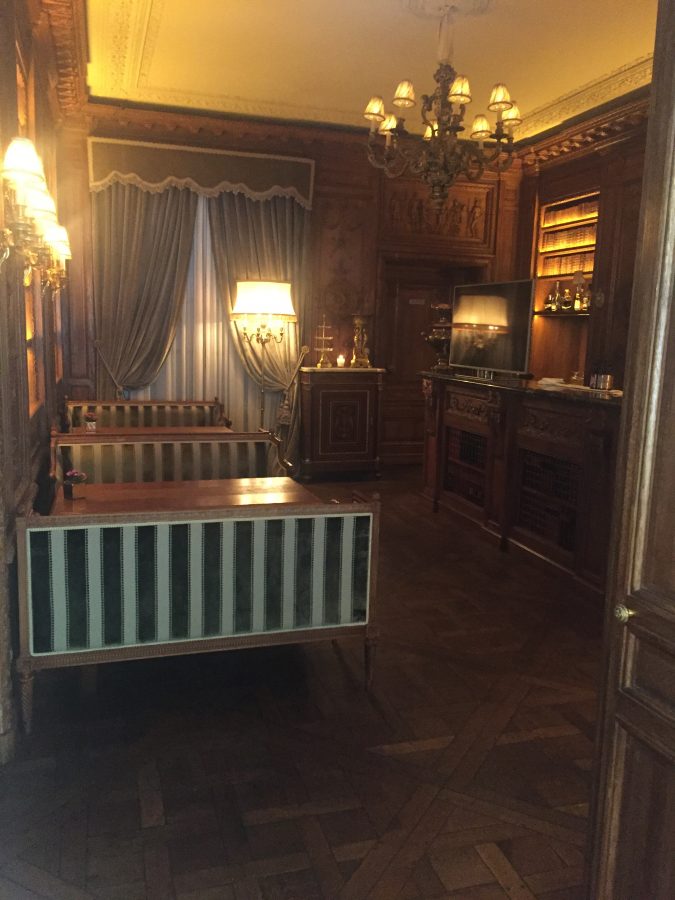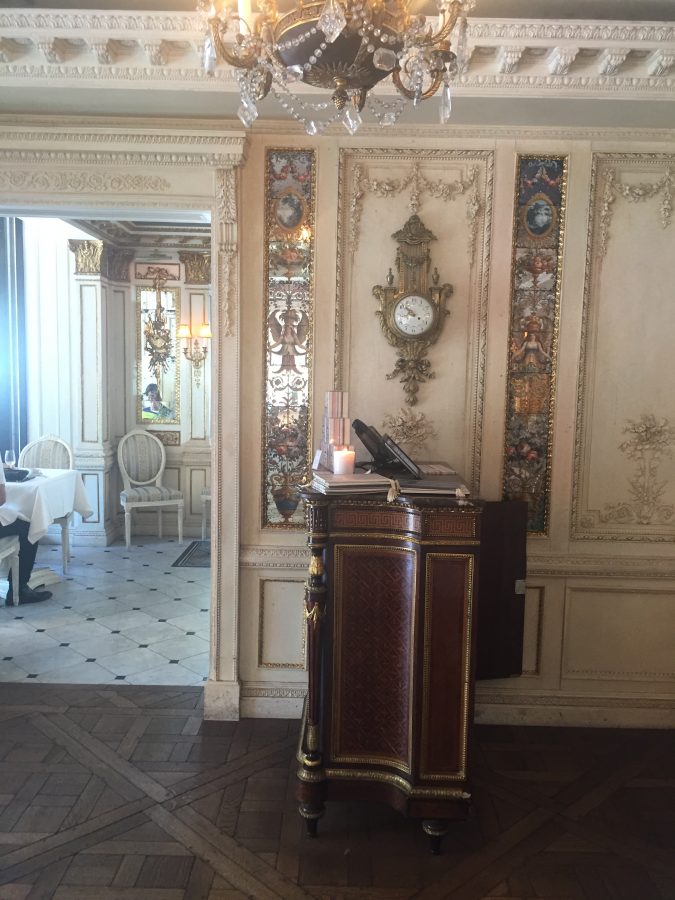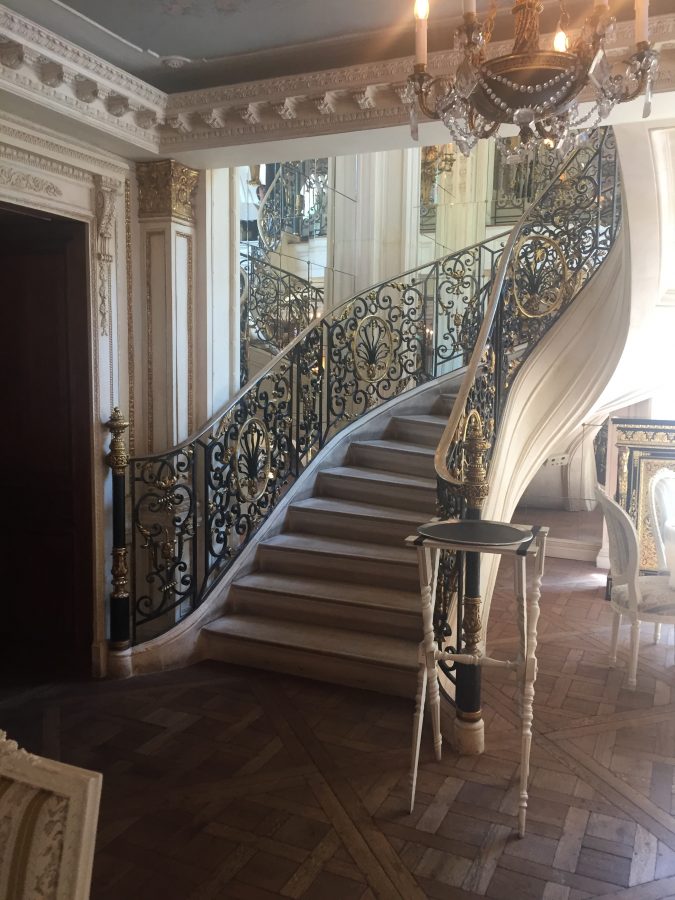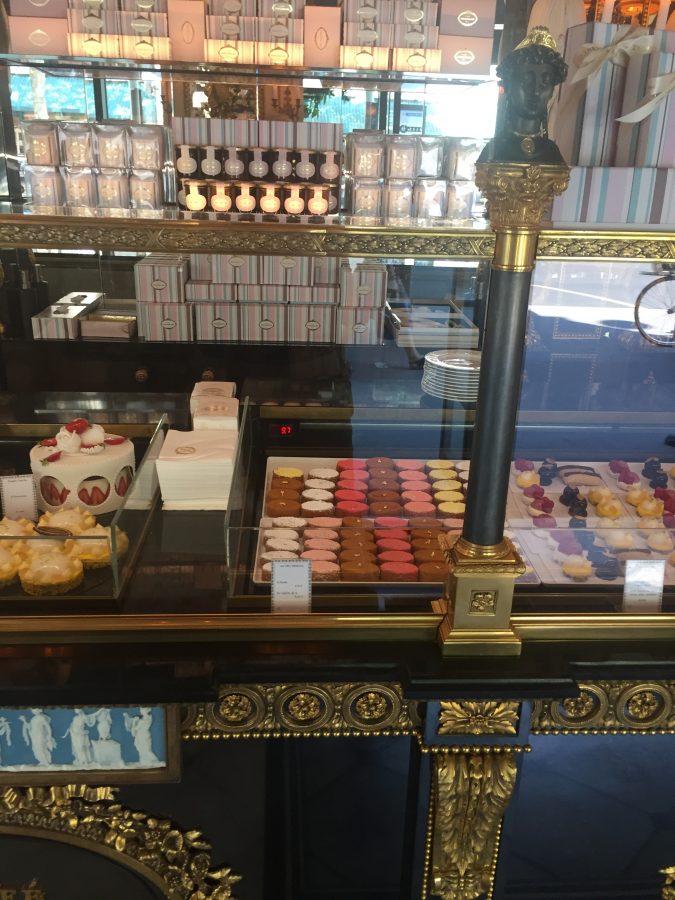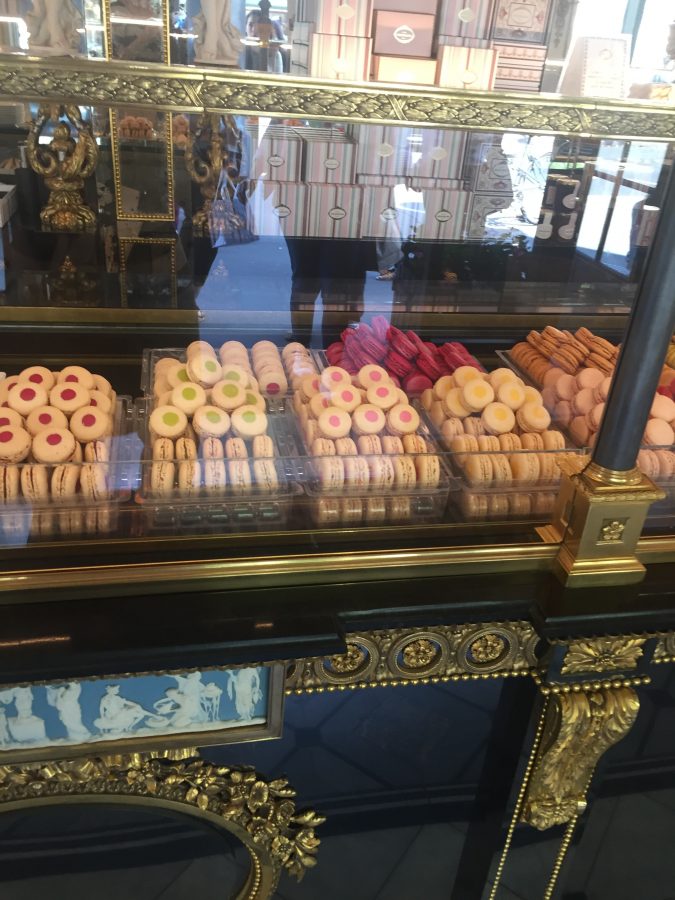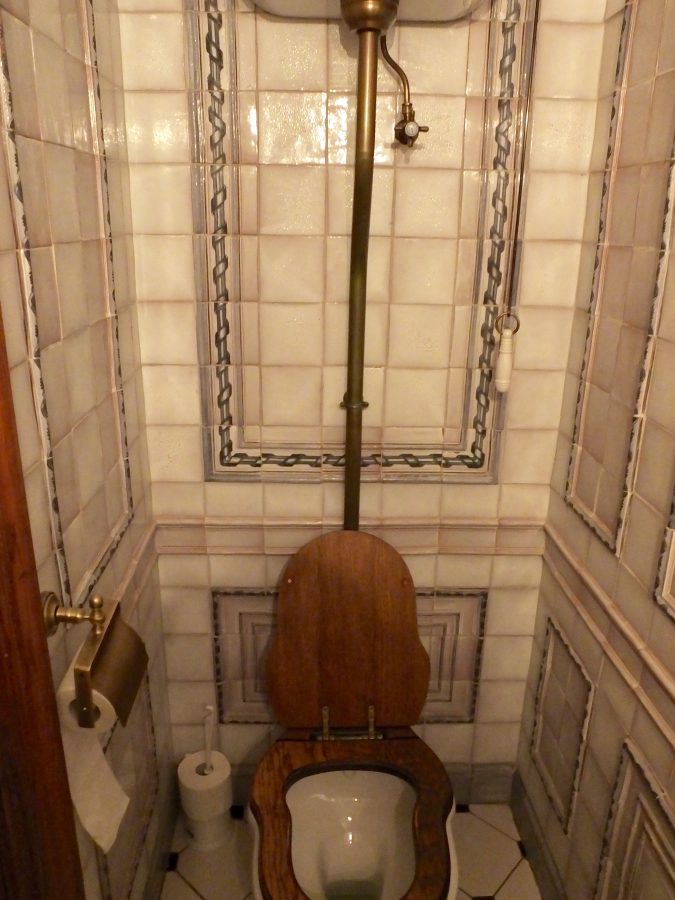 Join us as we walk  around the square or Place where all manner of interesting things abound.
Hope you've enjoyed the tour. Place de la Madeleine is reached off Metro Line 1 at the Concorde Exit to Rue Royale. It's a huge stop and plenty of other lines feed into it.
Tomorrow we have a new museum to visit along with a new restaurant for lunch so more fun to share.
Have a lovely evening,
L & B