Bonjour mes amis,
Our plans came together yesterday in glorious fashion. Warmer, dryer weather mixed with fly-overs, a little Van Gogh, Kir Royales (pink champagne), and birthday candles brought smiles to everyone.
Our usual habit on La Fète Nationale is to go to one of the bridges to watch the fly by. It started out very cool and rainy.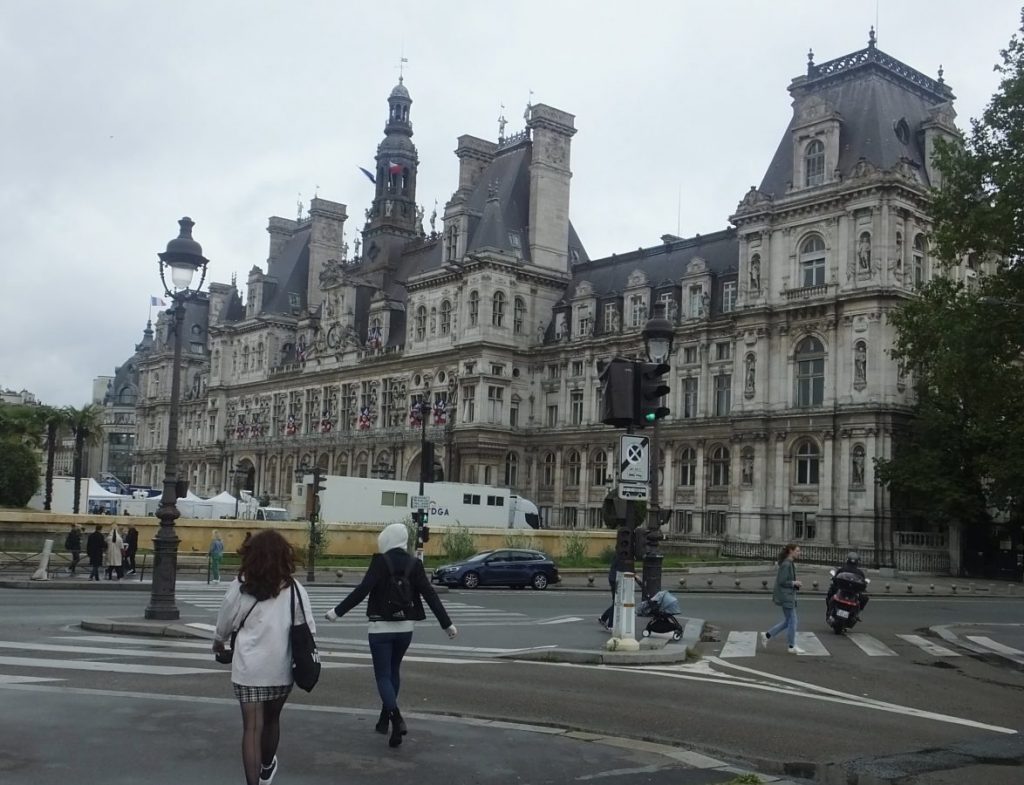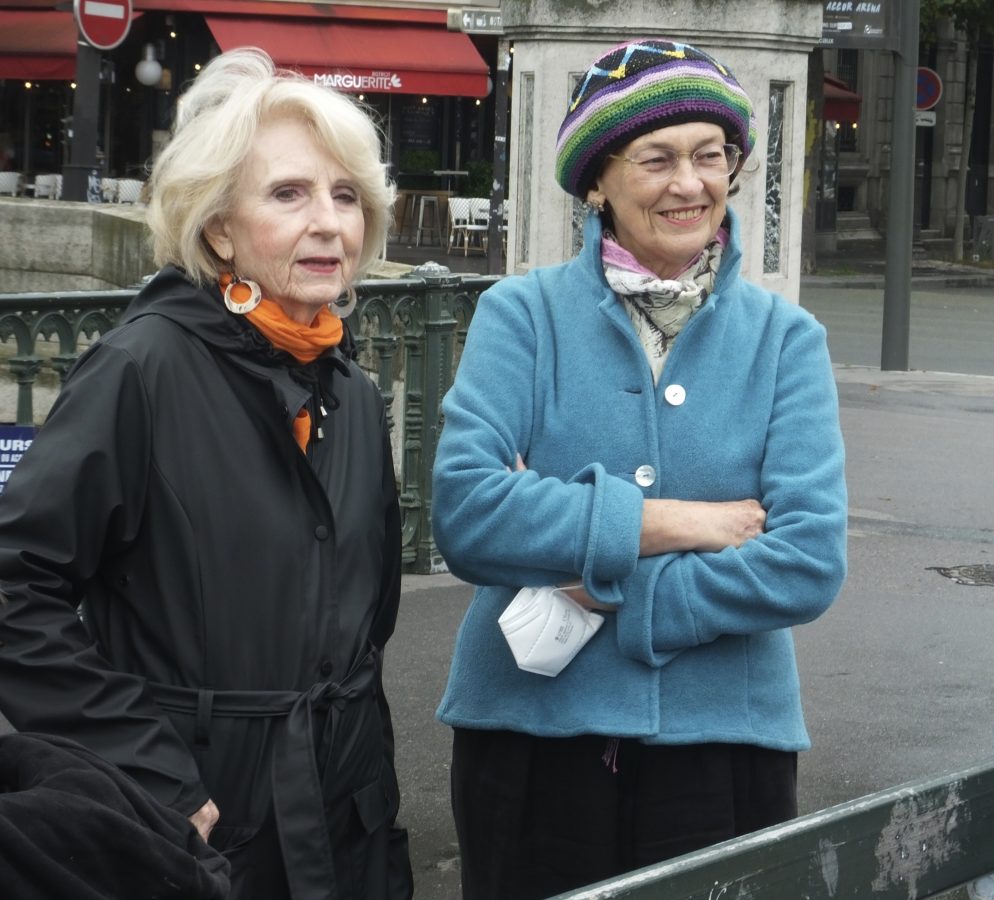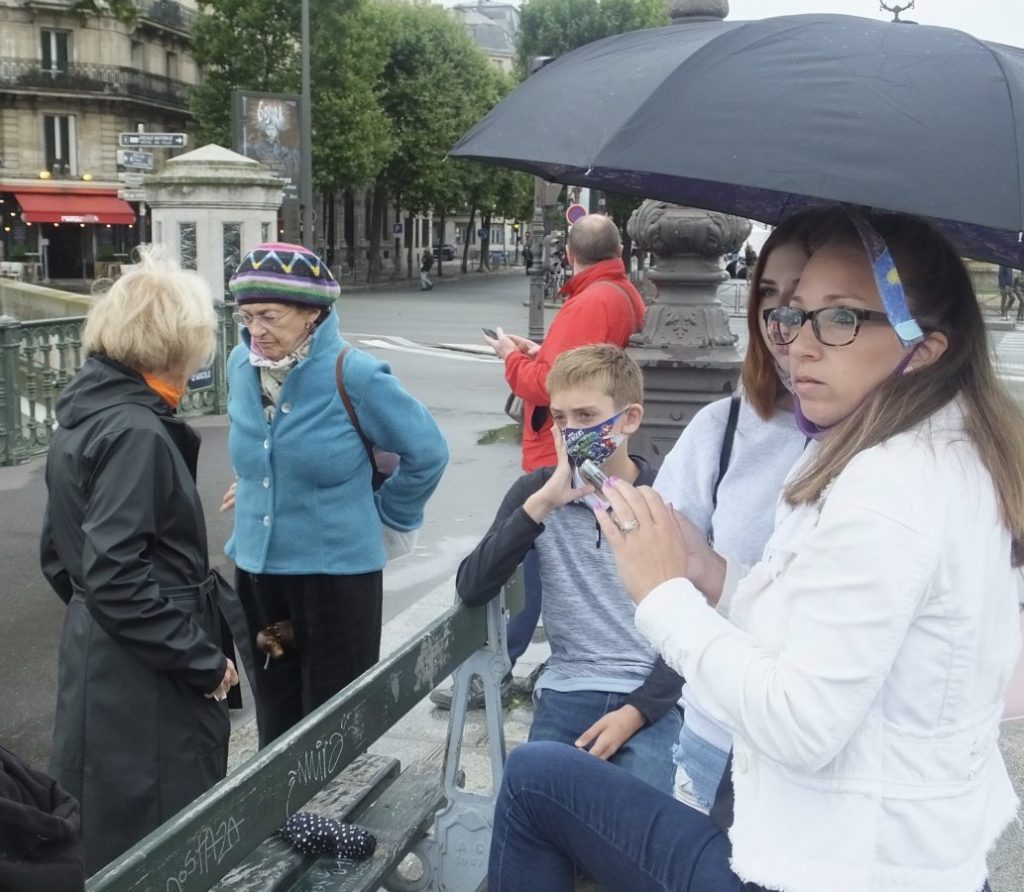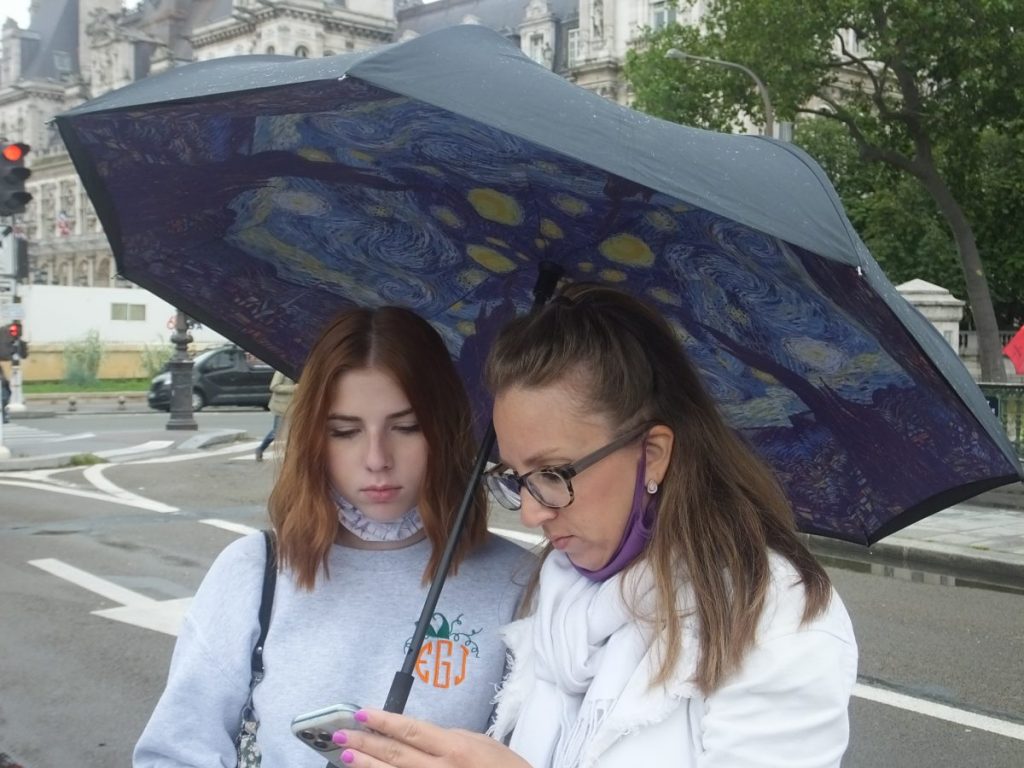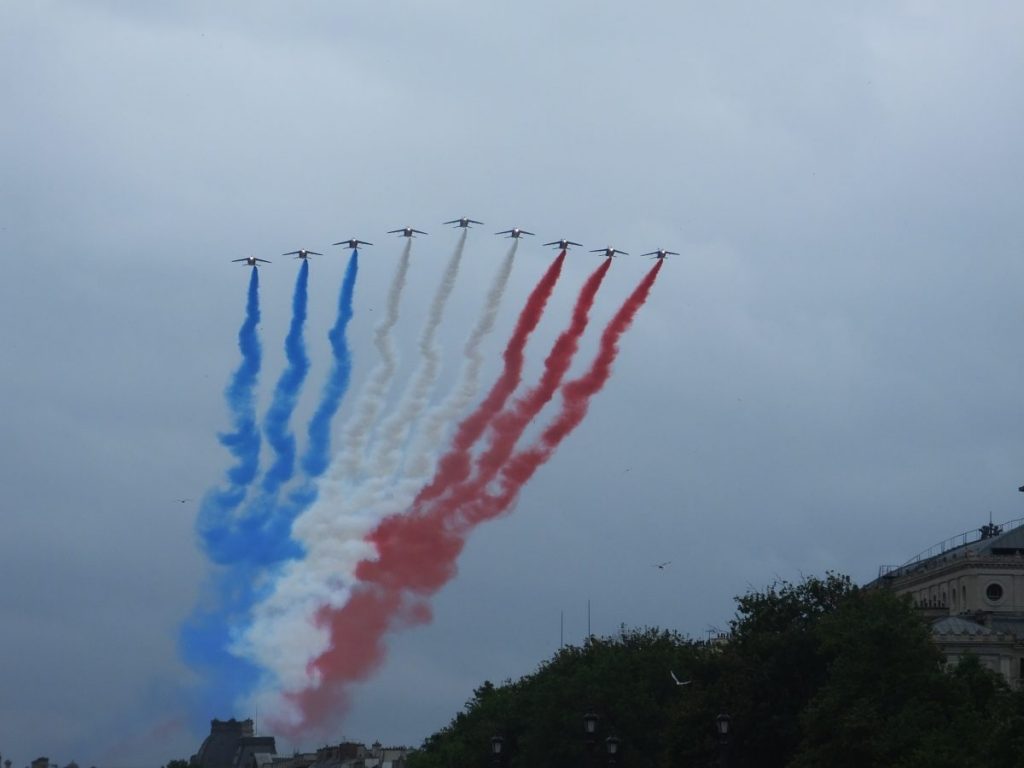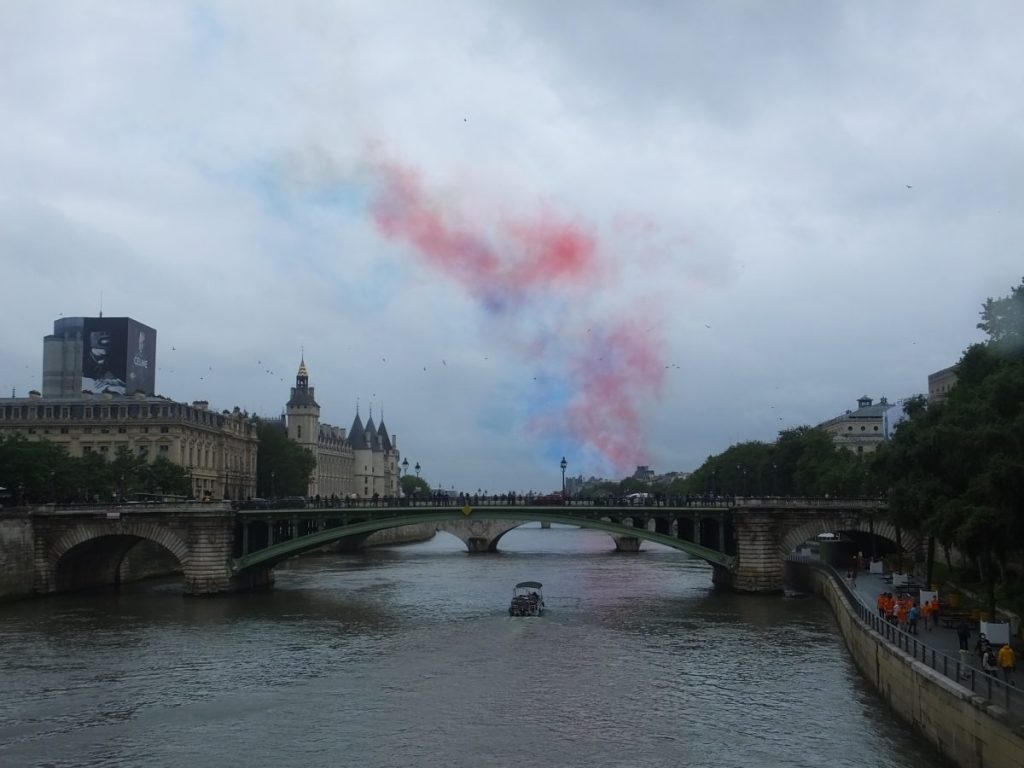 Another tradition didn't happen. For years, the parade has broken up on rue St. Antoine (our busy street) but that cannot happen anymore because the Mayor has completely redesigned the busy thoroughfare with center barriers and two very busy bike lanes. Some call it progress; others bemoan the fact of all the changes. We were disappointed.
We were off to Le Musée d'Orsay for a look at the old train station and the impressionists. We forgot that some of the subway stops were closed for the parade and took a very LONG subway ride to double back. Then had to walk about a mile to get to the museum. Here's a peek:
The kids did fairly well but were disappointed that only one of the two versions of "Starry Night" by Van Gogh were displayed here. The more familiar one is in New York.
We took a refreshment break and guess what, a little more shopping for the gals.
Our evening was all about the birthday for Emily and dinner at Café Marly. I had worried about the menu selections but everyone gobbled up their choices in a flash. It was a memory we hope Emily will cherish. An expensive memory…ha!
Our choice for both the birthday meal and the fireworks viewing had been a river boat cruise, but the gals were not a fan. So weeks ago, we started searching for a good alternative… that we could afford. The better spots which we have done in the past have risen to outrageous prices…as much as €595 per person. With five of us, that was impossible. So we chose Café Marly and then a viewing spot from the Tuileries Gardens. It was not ideal but gave a taste of the beauty and fun. The ambiance was lively and loud, and the attendees were YOUNG. Surely Bernie and I were the oldest two hanging on at midnight!!! Enjoy the photos which by the way are some of the most difficult to capture.
Thanks for sharing our special day. And, yes, FOR SURE we're off to Montmartre. Sunshine!
À bientôt
L & B