Bonjour,
I've been rearranging plans like crazy to accommodate this awful weather we're having. Last week was lovely and next week looks mostly sunny so what did we do to deserve this??  I've never been quiet about preferring sunshine days in Paris, especially since it's mid-July, for goodness sake. Cold…windy… rainy.
We cancelled Montmartre as it's a wonderful outside experience. Instead we opted for Les Galeries Lafayette, the huge and lovely premiere department store in Paris. In French, it's referred to as Le Grand Magasin. The store was founded in 1893 by two cousins who opened a small notions shop in the corner of rue La Fayette and rue de la Chaussée d'Antin. The rest is history as it grew into one of the world's largest and most successful department stores. Their food store across the street is another delight. Our crew said "Not today."
We noticed some distinct differences this year as compared to previous years, all related, I'm sure, to the pandemic. Of course, the hordes of tourists were absent; many sections on some of the floors were partitioned off with no inventory; and the amazing, creative, vibrant merchandise displays were not nearly as spectacular. Also, the food court on the top floor had only two choices where there used to be four or five. One must realize that the store took a devastating financial hit from being closed for such a long time. We are just glad they survived!
The kids requested a late start which really didn't matter because of the rain so we didn't head out until almost noon. Despite all, we managed to salvage a good time in this remarkable store.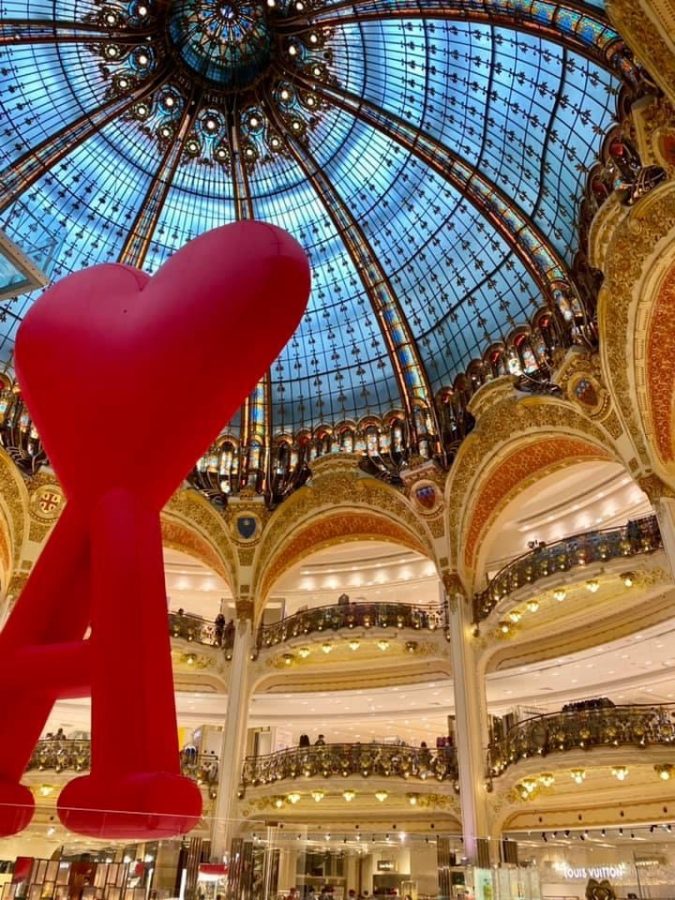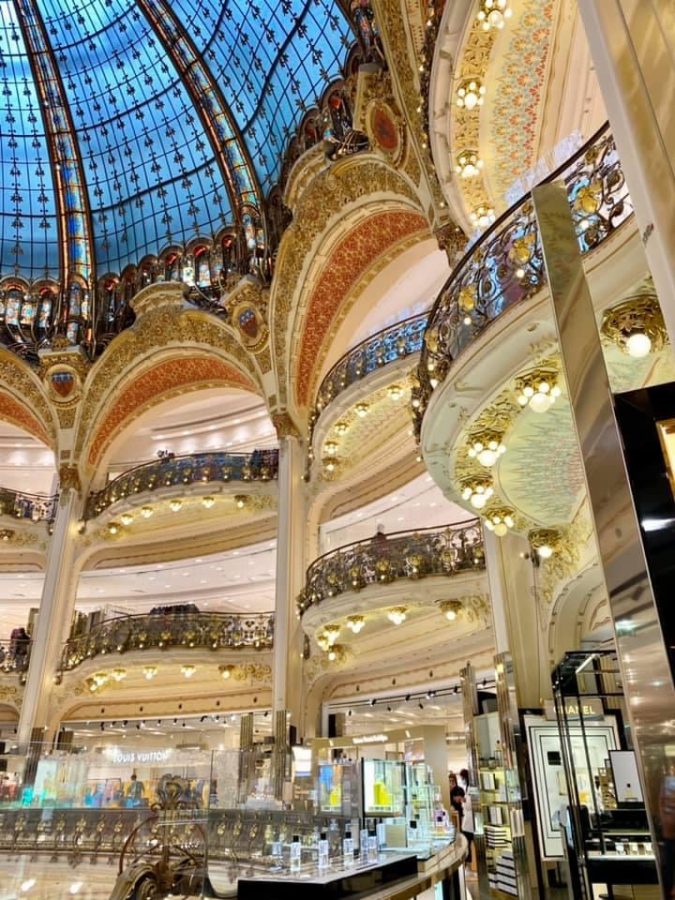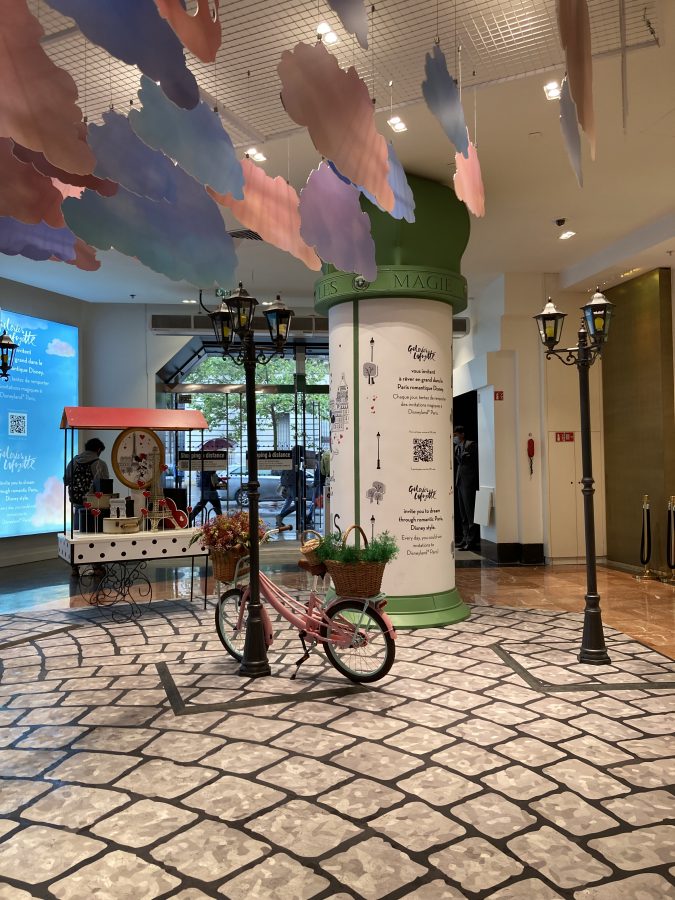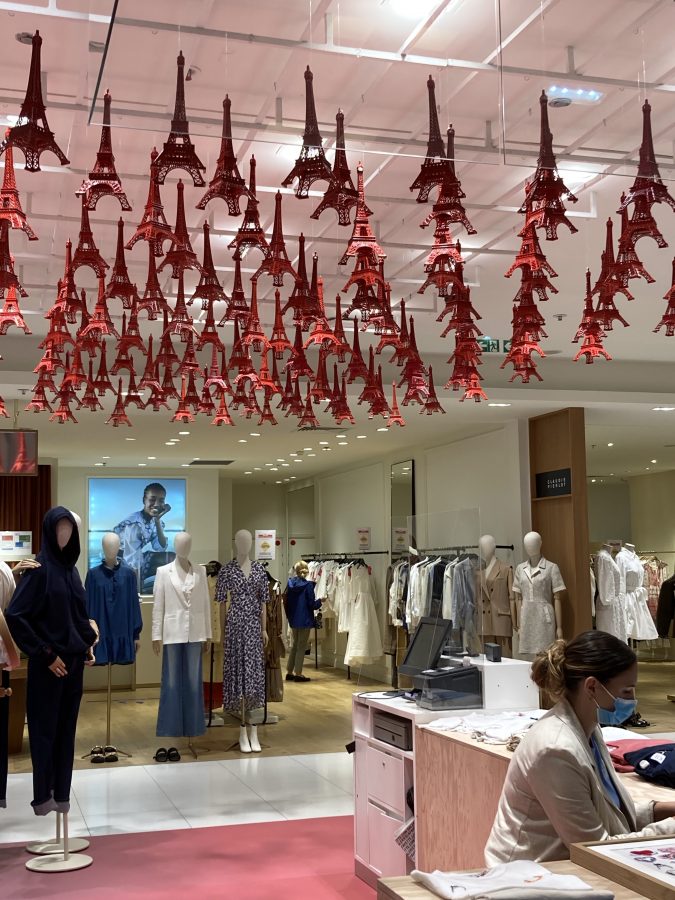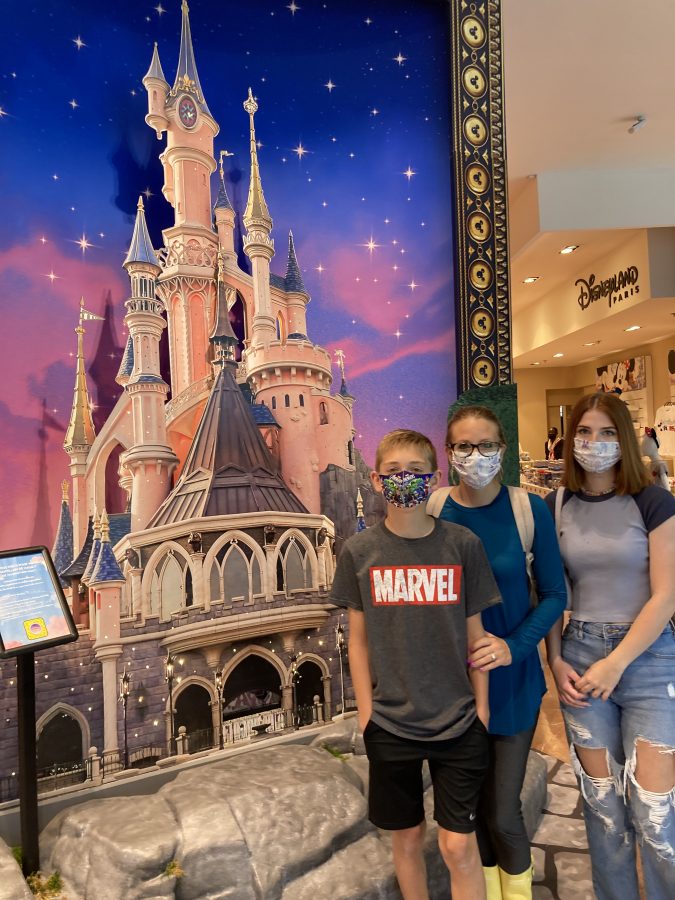 Carson's fun was riding the escalator up and down, observing the elevators, and posing as a model. He  has  been  an  absolute  pleasure  to  have  around.  He even repaired a broken lamp  in our  apartment!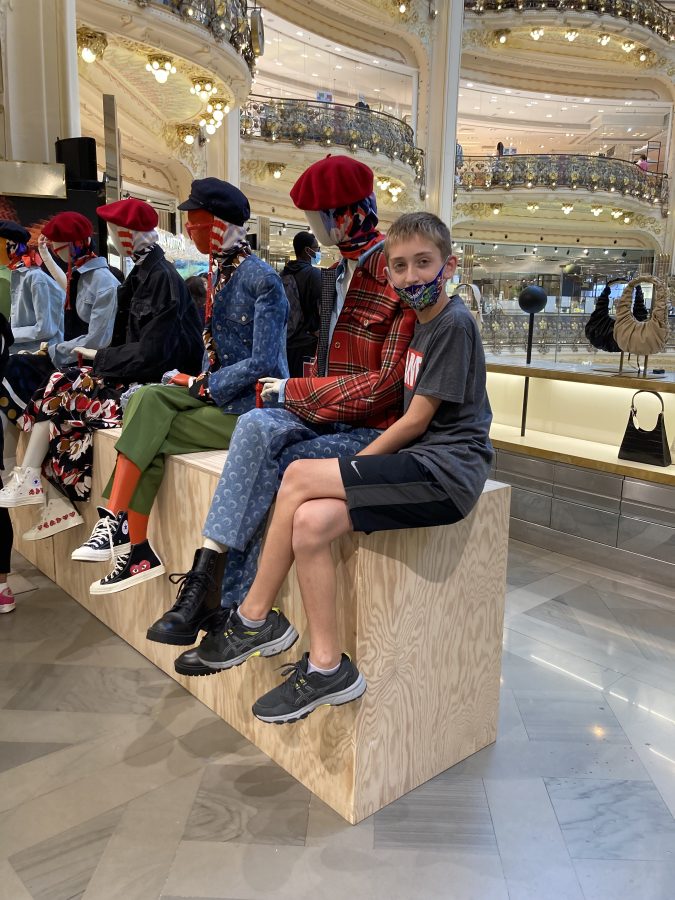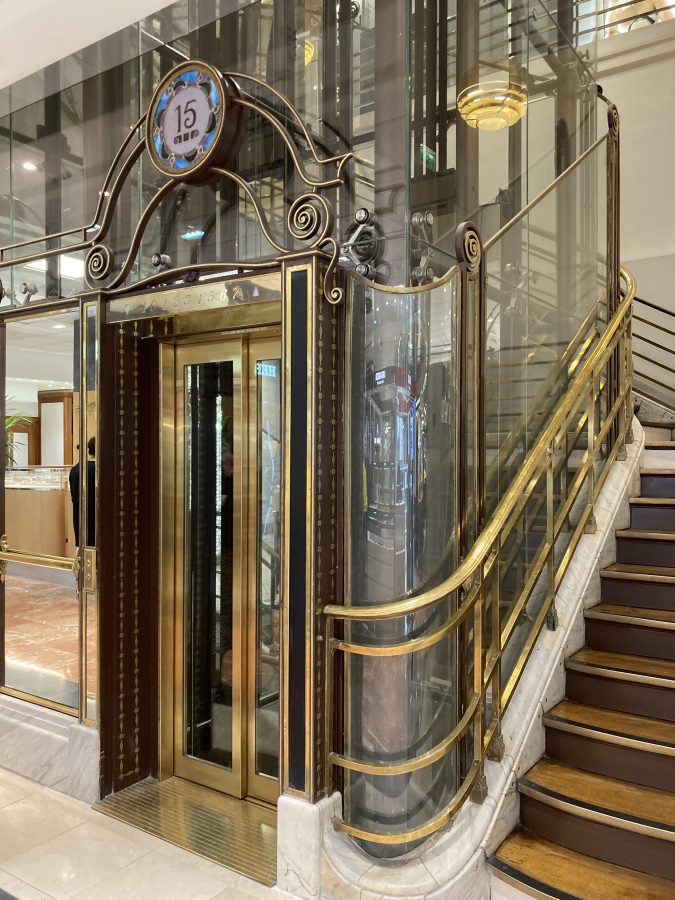 The rain nixed the great view of Paris from up top, though Carson did find Notre Dame and Montmartre. Emily managed to drop a few euros (again!) for two new purses.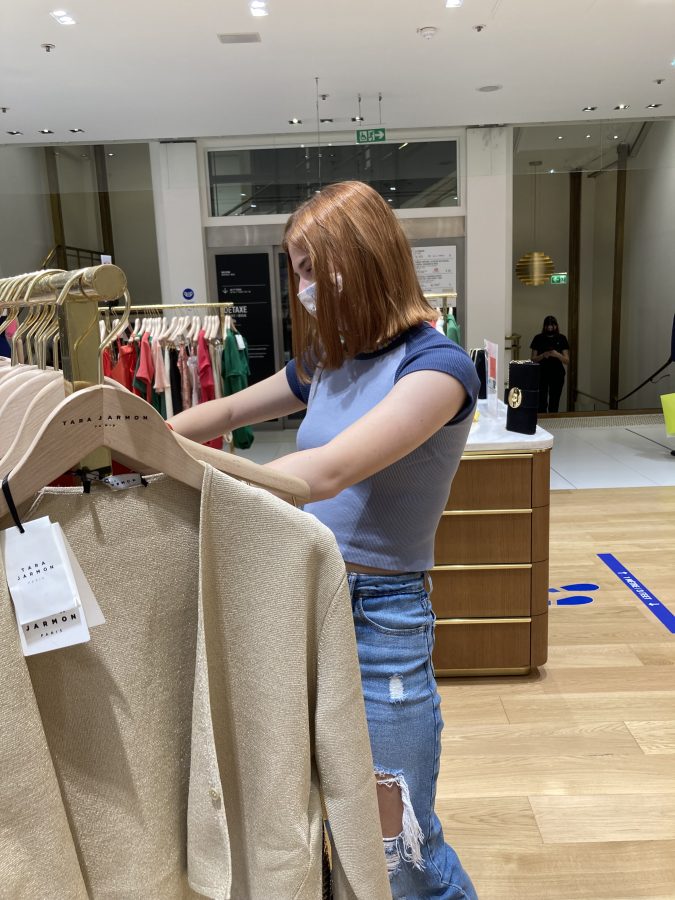 We took a little coffee break mid-afternoon and Natalie freaked when she realized her cappuccino was $10 in American money.
We walked to the classic opera house, Le Palais Garnier, with the intent of seeing the interior. Alas, it had already closed for the day.  Luck  just  wasn't  on  our  side but the photo below is worth a million to me!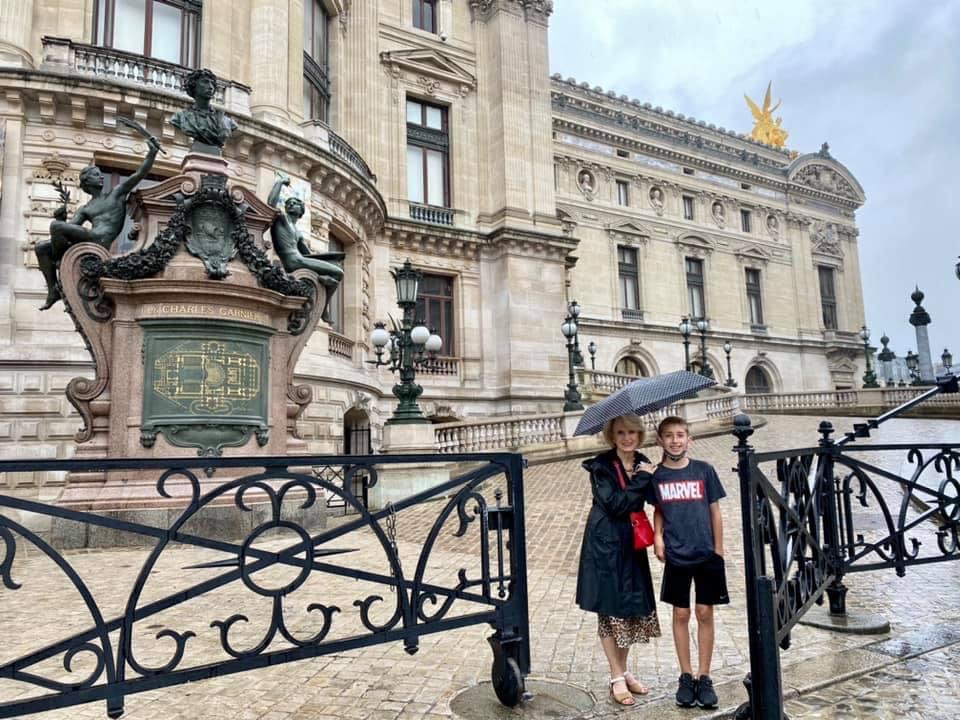 The thing I had worried about most was finding food they would all eat. That has ended up being the least of our worries. Last night we ate in the neighborhood at Le Royale Turenne, and it was much to their liking.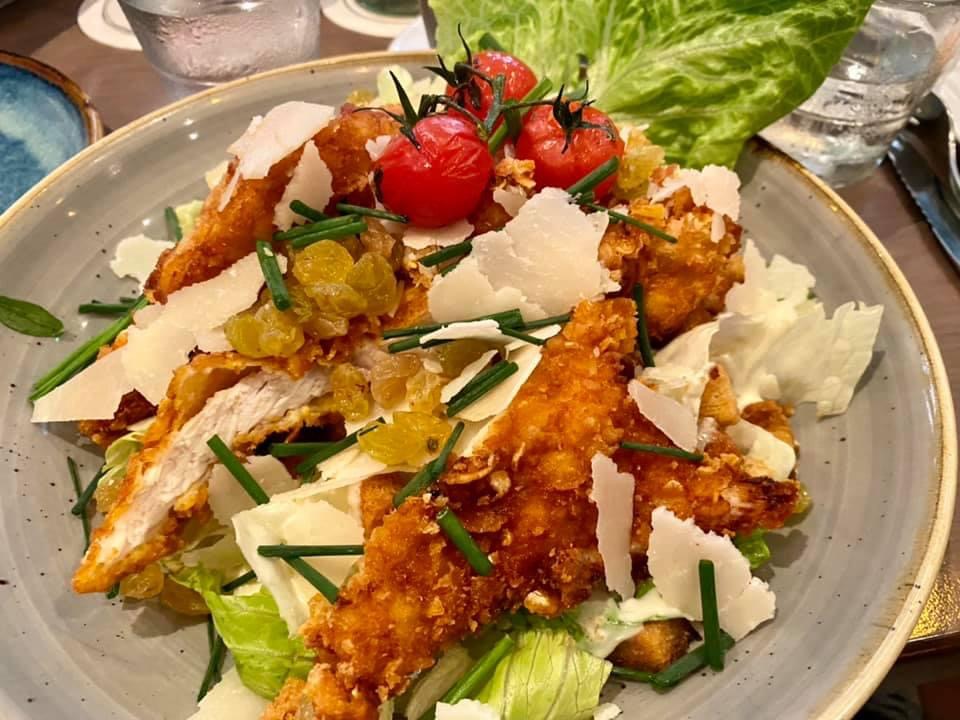 Natalie requested doing a load of laundry in our washing machine while we ate dinner; then realized the dryer is four blocks up the street…in the rain. She got a real taste of our Paris life. "Why don't they have dryers?" she asked. I have no good answer but most likely lack of space and expense.
Sorry, no doors or lovers today!
Tomorrow is July 14, Bastille Day or the national Independence Day. Also Emily's 17th!! Oh, the plans we have, but all depends on the weather! Stay tuned.
À toute à l'heure,
L & B