Bonjour,
The streets are teeming again with cars, trucks, bicycles, scooters and people! Stores are reopening and life is getting back to crazy normal here. Still cool and cloudy but very little rain. Outside every pharmacy, tents are set up where folks can get the rapid test for COVID, and vaccinations are still moving forward. The vaccine pass is required most everywhere we go to dine, and if it's not, we chose a different restaurant.
Yesterday, right behind us on the subway, three burly policemen accosted two young guys who weren't wearing their masks and gruffly removed them when the subway stopped. We hear the warning all the time over the loud speaker, but this was the first time we actually saw someone apprehended for failing to adhere to the strict rules. Some may disagree with these tactics, but we feel safer with them in place.
Our goal to eat an inexpensive, daily lunch in the Marais proved very successful yesterday. We ate at an Israeli restaurant called Tavline and hope you enjoy the photos.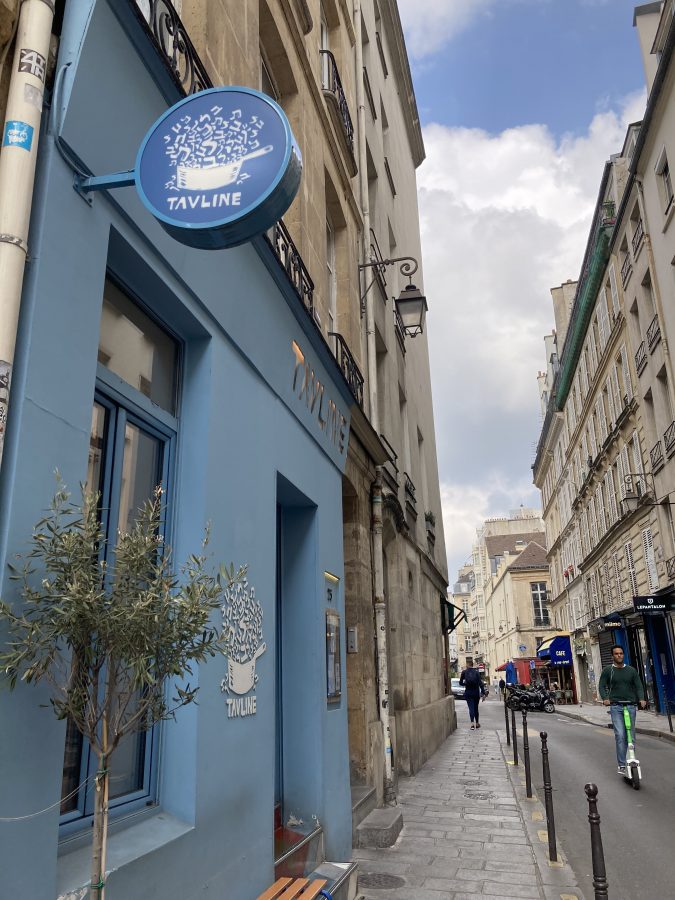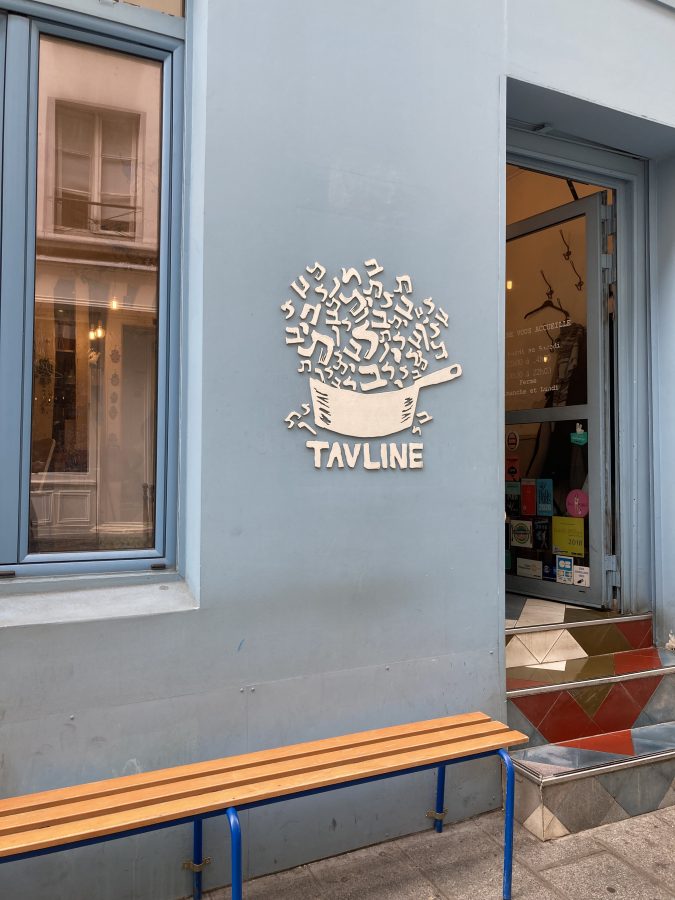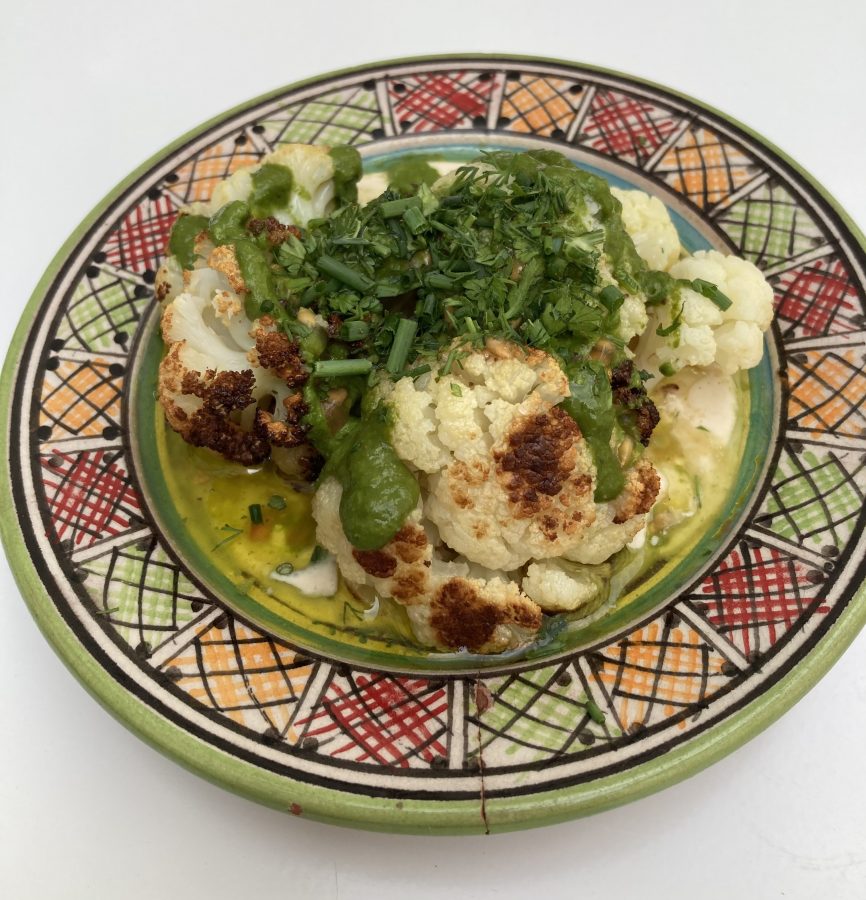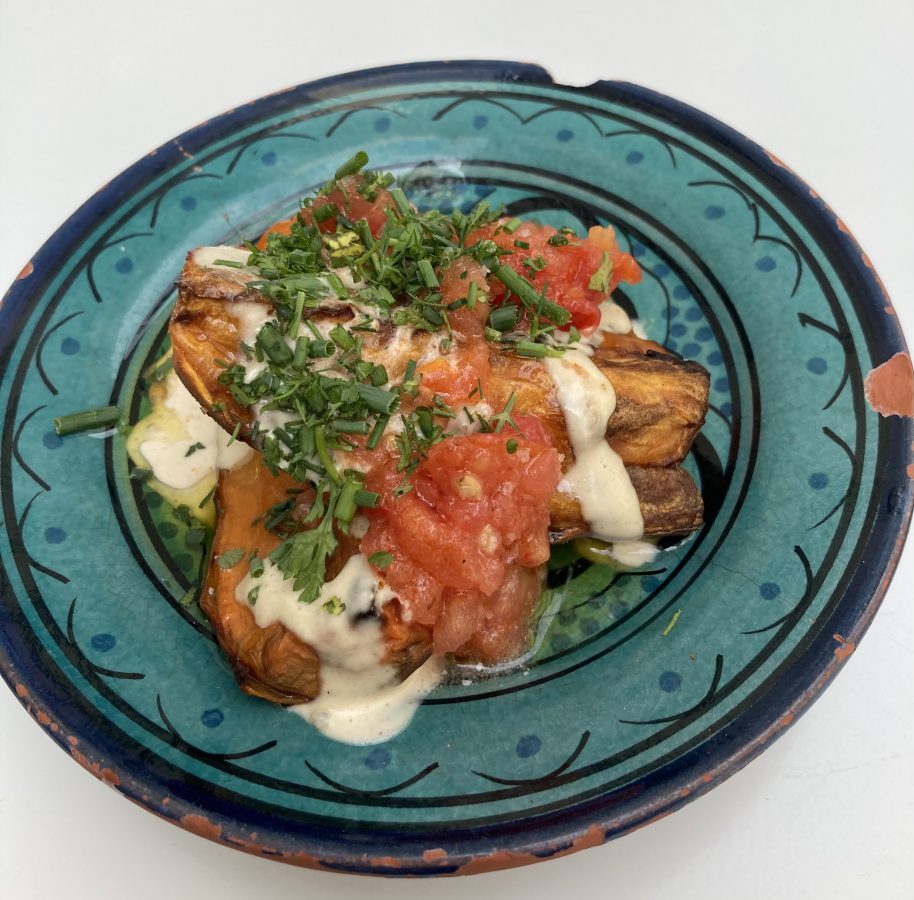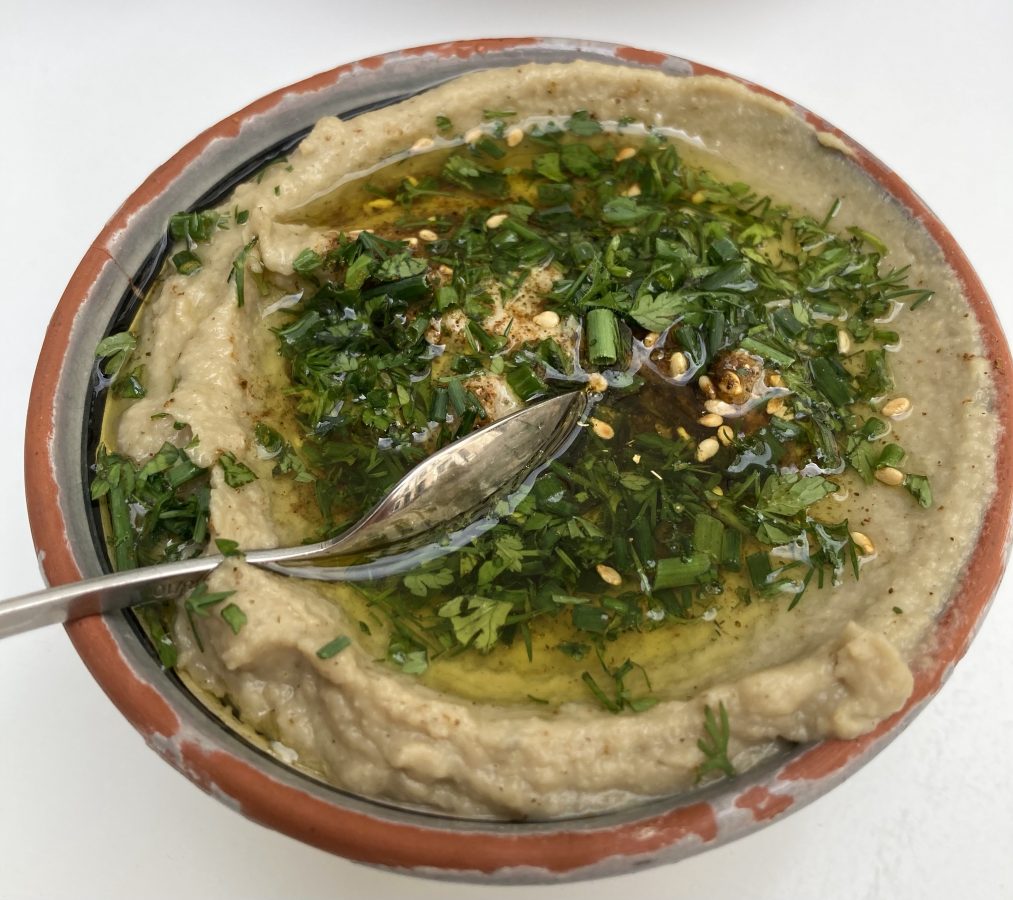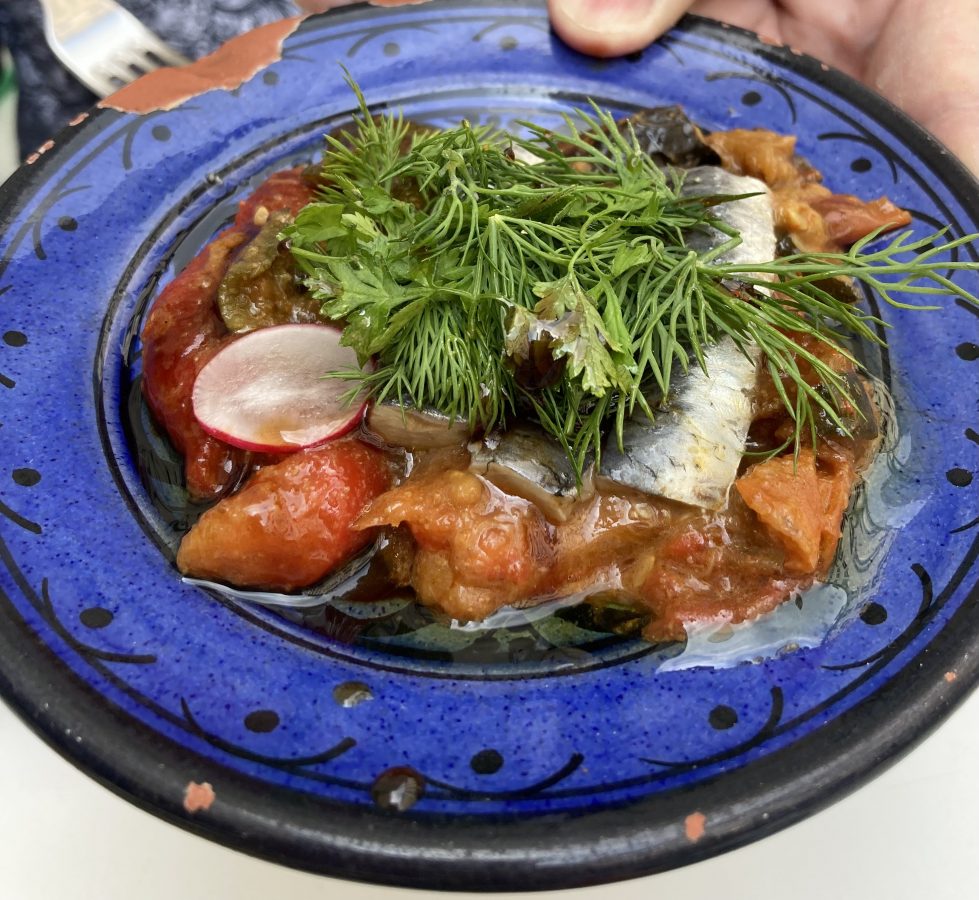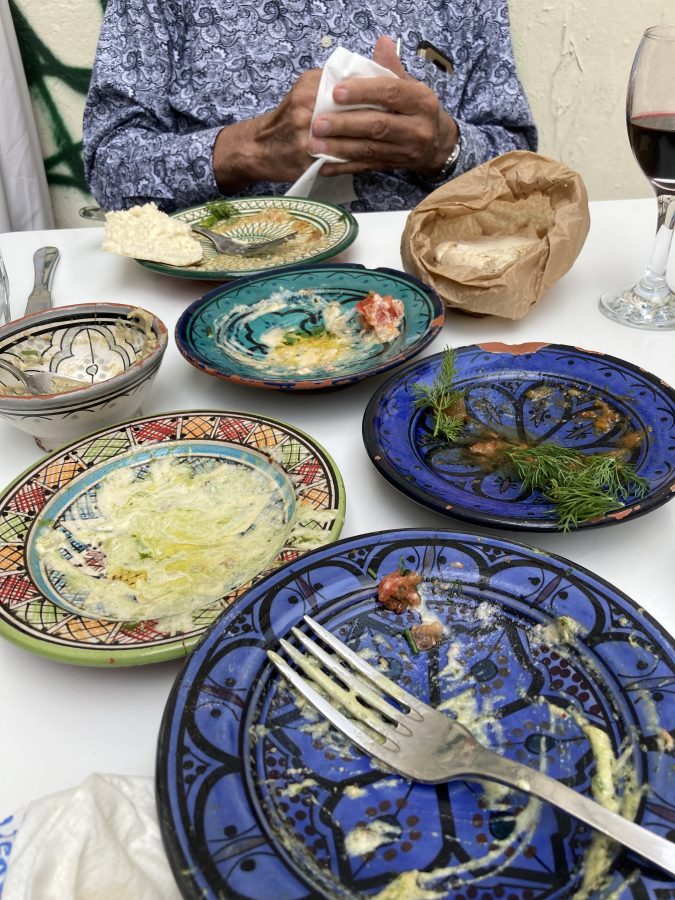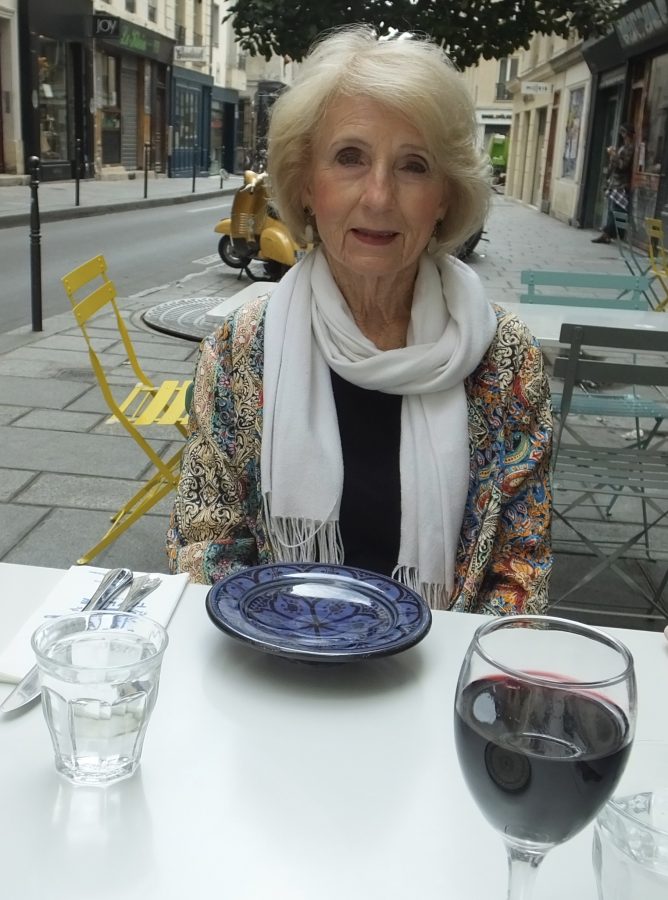 This tiny little restaurant is on rue de Sicile and we highly recommend it. I can't say it's low in calorie, however, because of all the olive oil! We were out of there with a 34-euro bill! And that included wine and two coffees.
Over the years, I have read about places which are supposed to be quite nice but somewhat complicated to find, and thus we've avoided seeing them. One of those is Parc Floral de Paris near Chateau de Vincennes. In planning our journey, it sounded arduous, but in reality it was a piece of cake: Subway plus convenient bus and voila, we were there! To my friend Paula Steigerwald, wish we had taken you all here because this is much like our Botanical Gardens, more so than the Jardin des Plantes. Enjoy the tour.
I must lament a dying vocation in Paris and that is the paper hangers in the subways which are giving way to digital boards, more and more. Here's one from yesterday plus our lovers for the day.
So hope you enjoyed another ordinary day with us. I look forward always to reading your comments. If there is more of something you'd like or less of something even, let us know!
À bientôt
L & B