Bonjour mes amis,
Sunday morning, we made one last effort to find a requested piece of artwork for our friend, Sharon Tyson, at the Edgar Quinet Sunday art show near Montparnasse. Alas, it was to no avail. We did a very quick, disappointing walk-through and rushed away to get to the Arc de Triomphe for the Christo project.
We arrived about noon, and when we came up the tall escalator out of the bowels of the subway at Charles DeGaulle Etoile, this is what took our breaths away.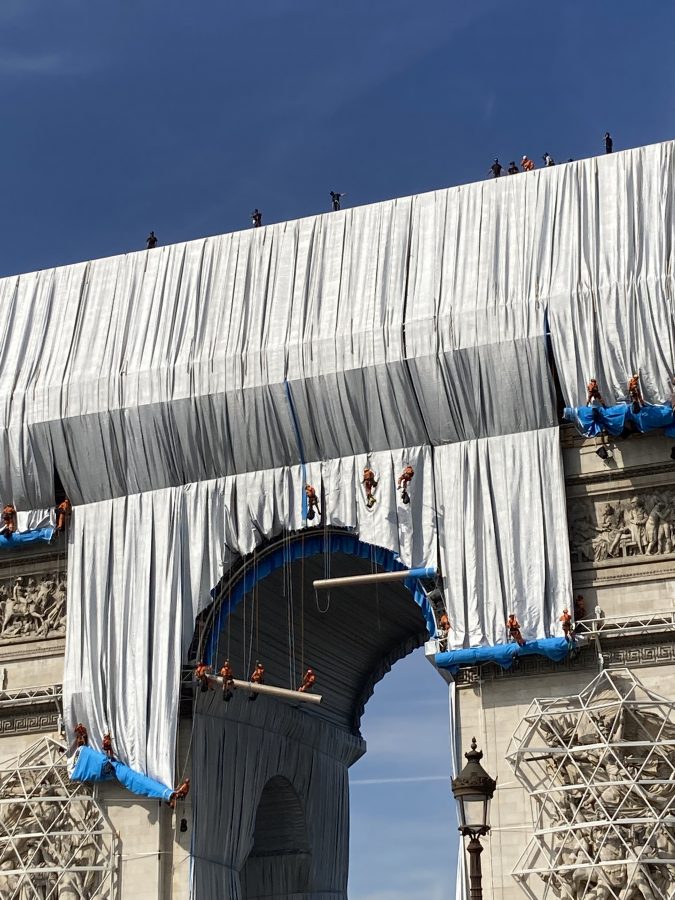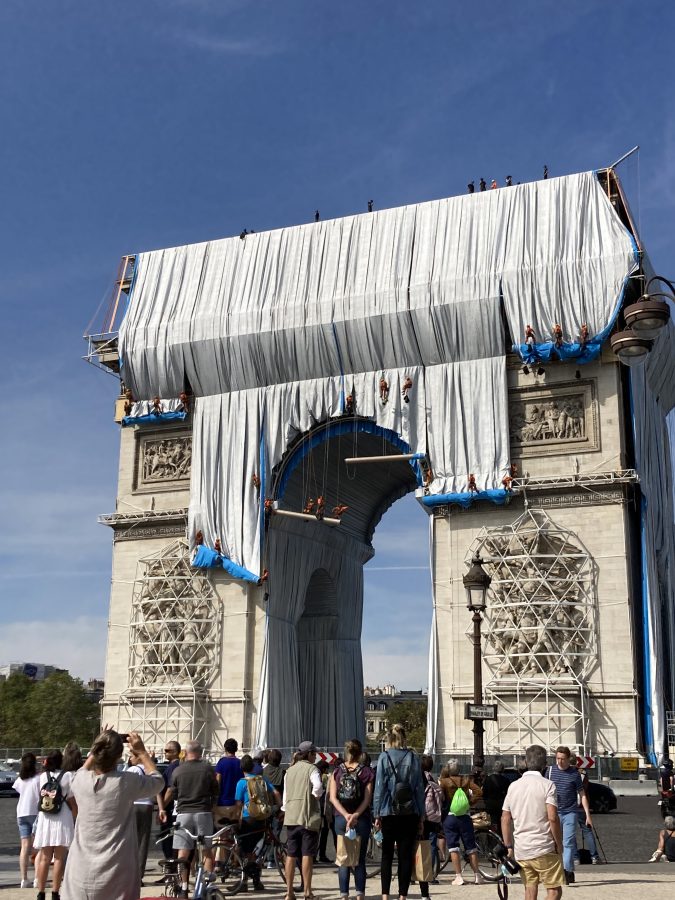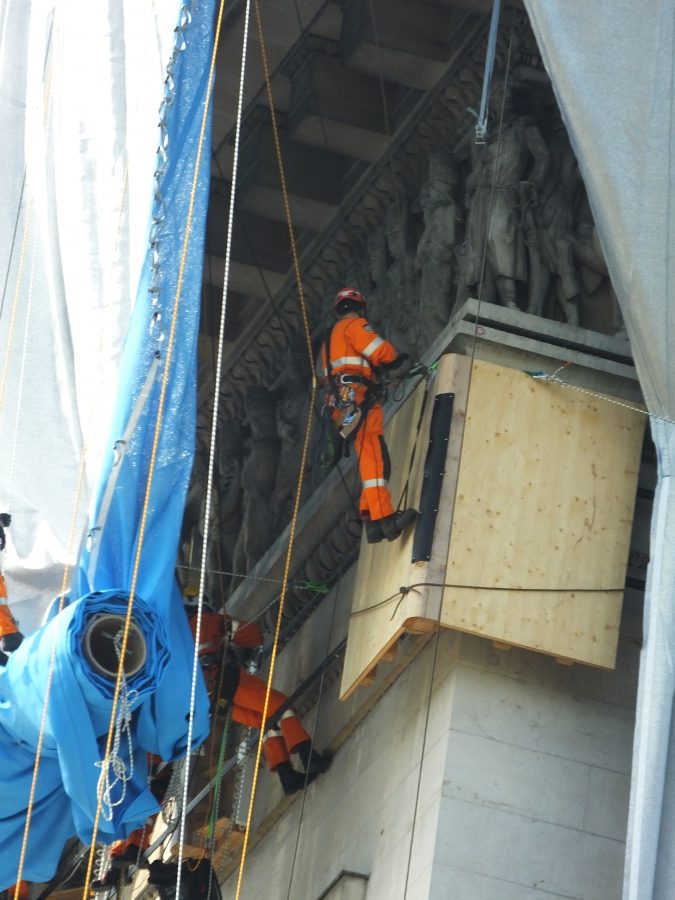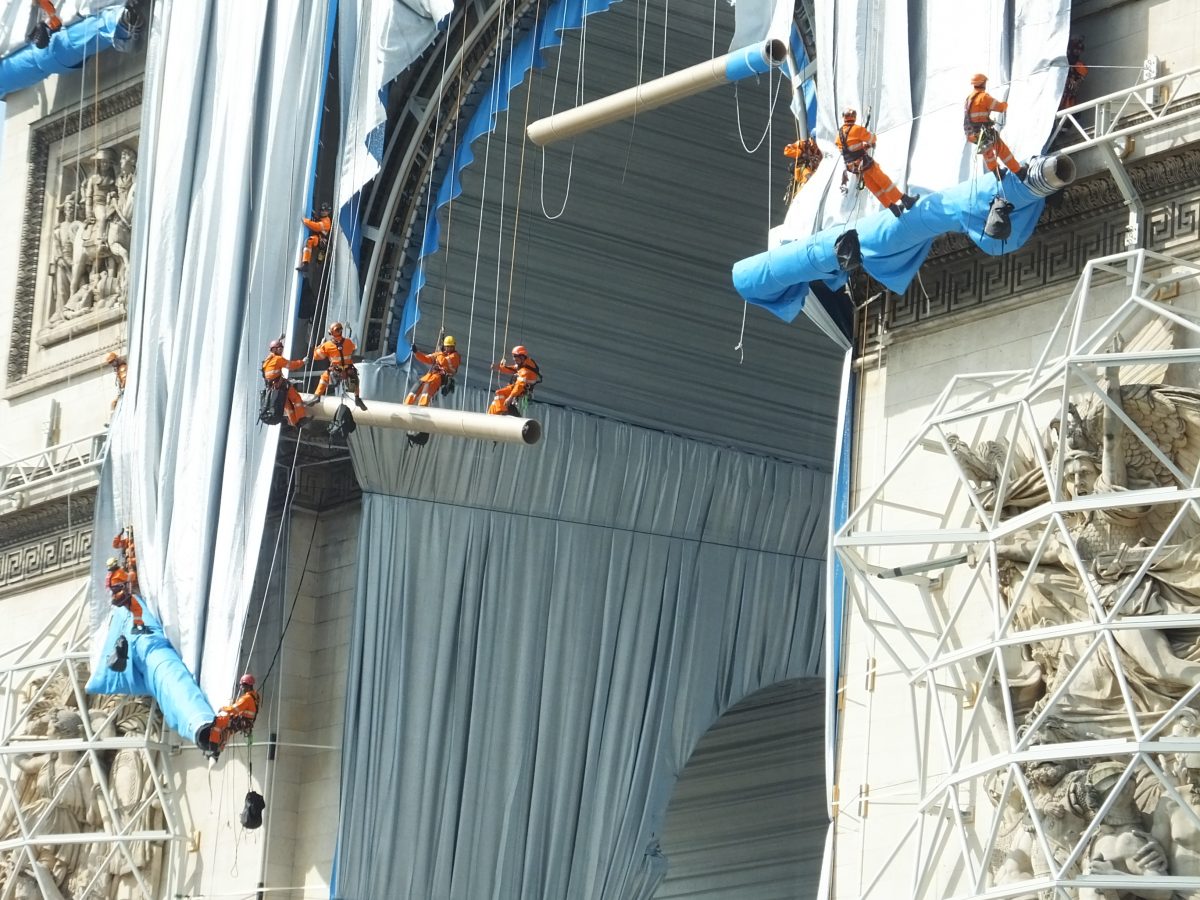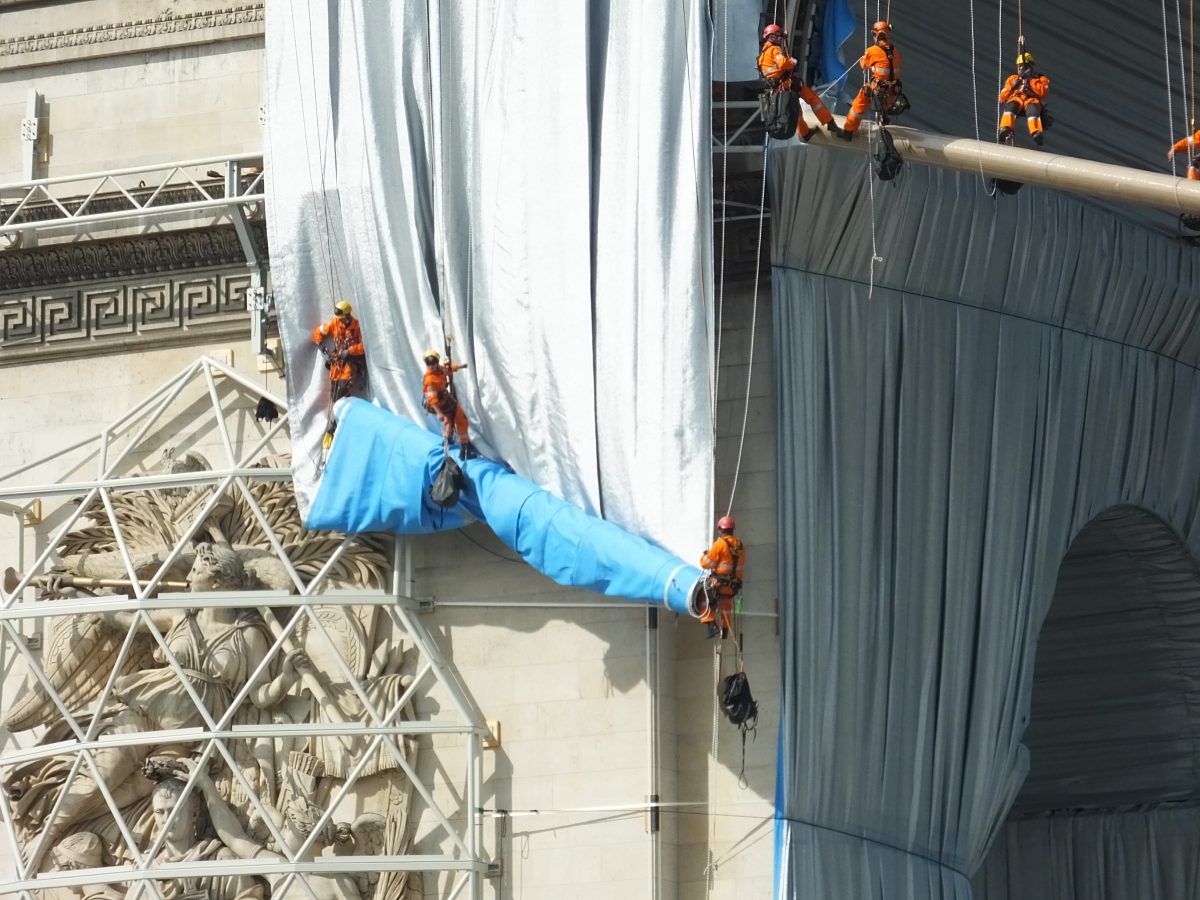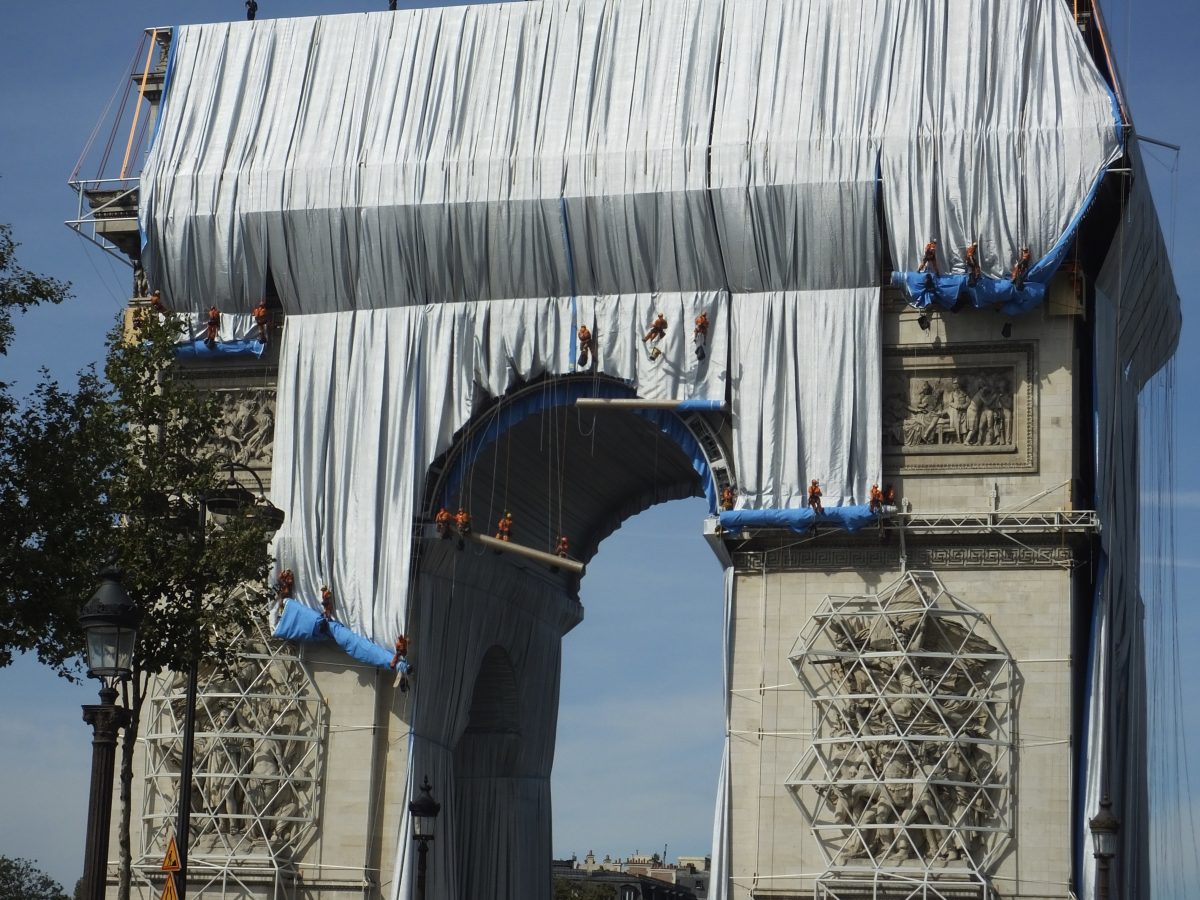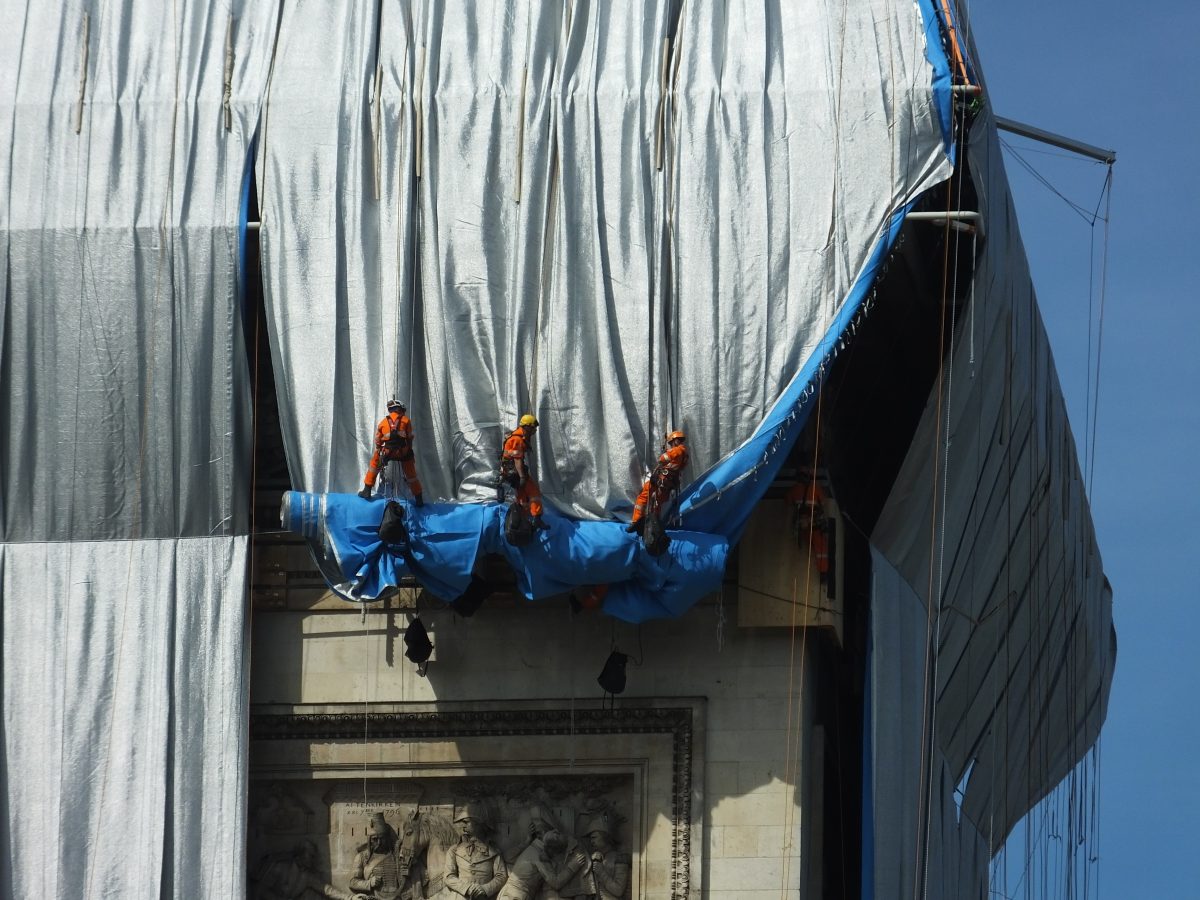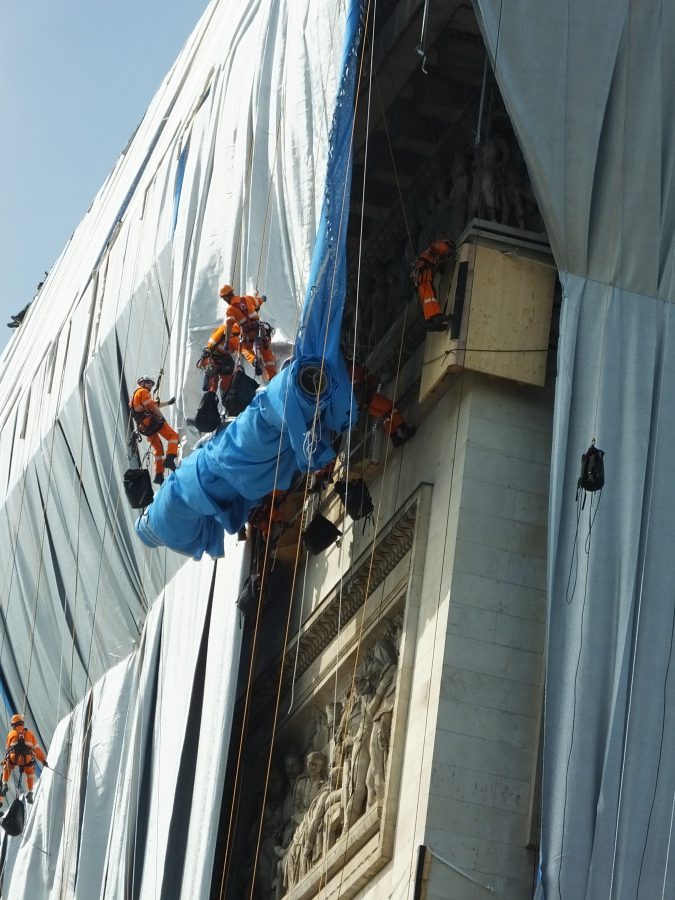 Bernie's great camera was able to get some close-ups that were striking.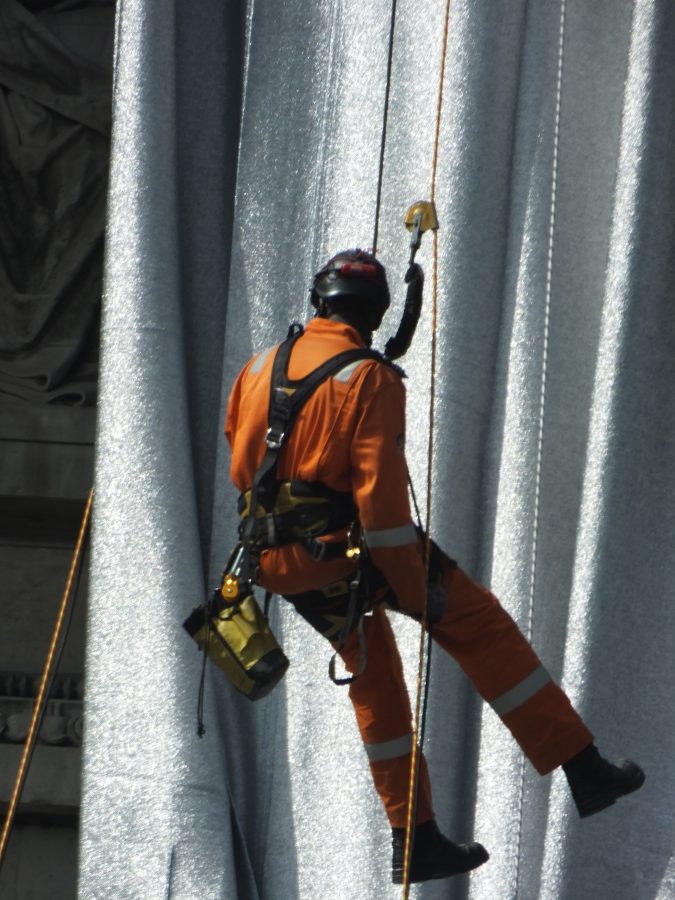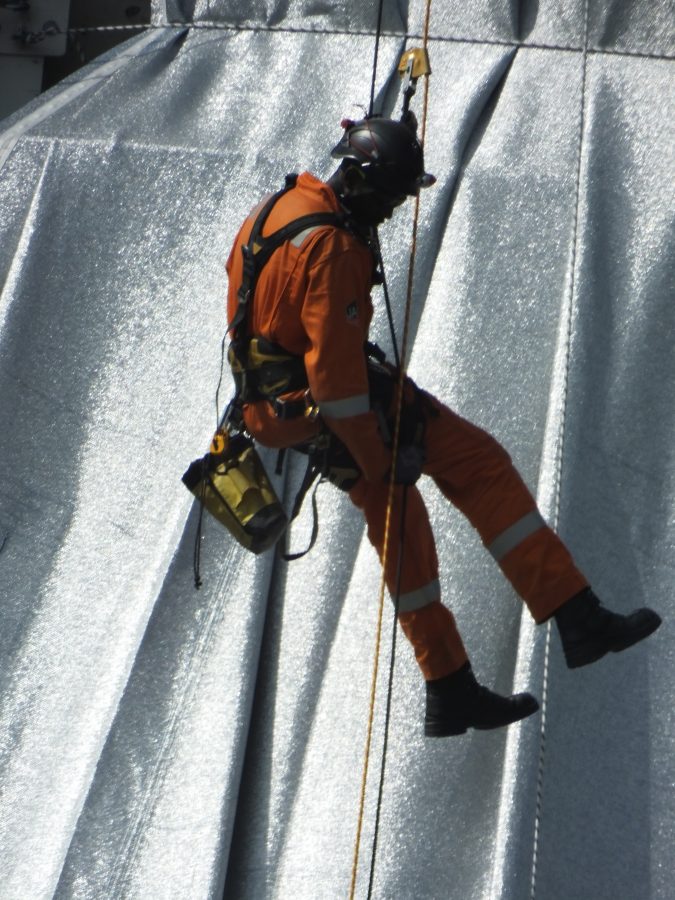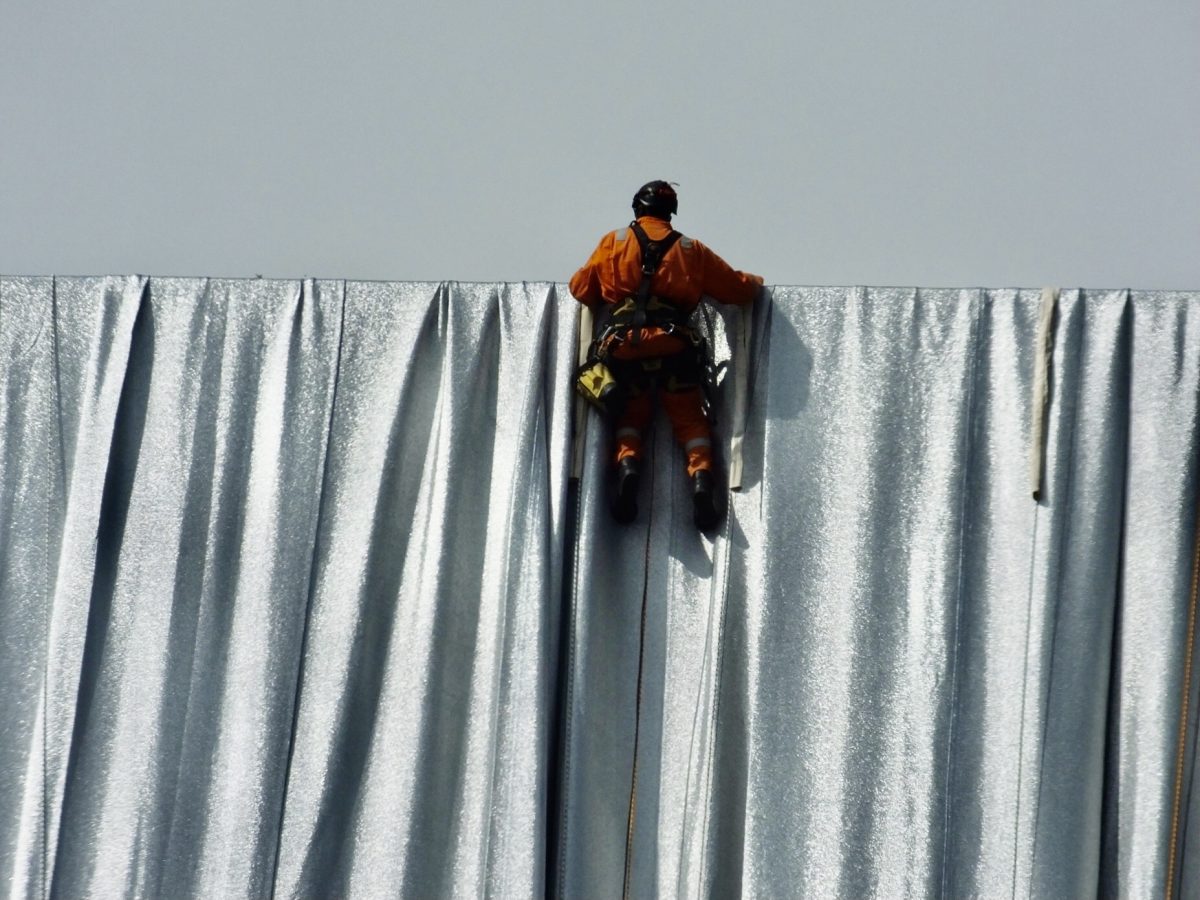 I was approached by two young people with badges and smiles who were circulating among the crowd as members of the Christo project. They wanted to know if we were enjoying what we saw, if we had come to Paris just for this event, and whether we knew other Americans who had done likewise. They encouraged us to be at this very spot on September 18th for the finished reveal and said they would be in costume (whatever that might be!) handing out pieces of the fabric to the general public. We will indeed be present.
I think it's important to restate that all of this is being funded by the Christo Foundation in honor and tribute to the now-deceased artist. Not one penny of government money is being spent. The wrapping will be displayed for only two weeks.
We took a break for lunch and returned to see the progress, and it was significant. Two sides are wrapped but not finished yet with two sides to go.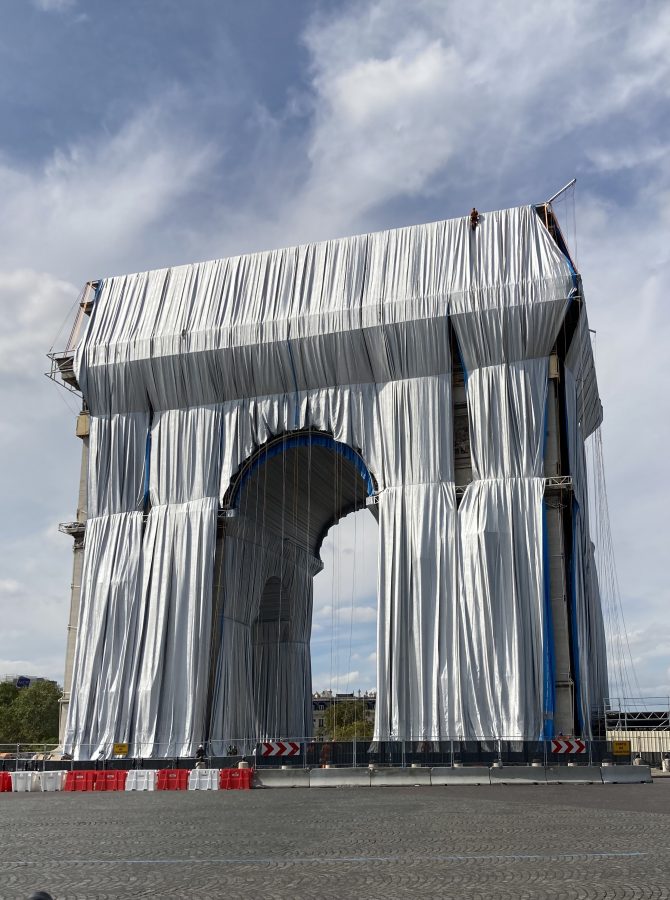 How fortunate we are to always be at the right place at the right time. Hope you've enjoyed watching this "unfold."  Two young men at lunch were not impressed at all, one from Canada, another from Australia. I supposed it depends on your prospective and what's meaningful to you. We absolutely loved it, and just like watching the lights on the Champs Elysées switched on for Christmas in 2019, this is something we will never forget.
The only set of lovers I was able to find were at the flea market when returning to the apartment.
The rest of our day will be spent in preparation for company with some housekeeping in the apartment. So probably no blog tomorrow morning. We have a busy, fun week planned with Pierre and Laurie Verdier arriving by train at midday from Alsace. Our week will be heavy on calories, I fear, and we'll push them all off onto you! Stay tuned.
L & B
P.S. There's some great videos about this on YouTube.com