Bonjour mes amis,
Amid a gray and slightly rainy Paris, Pierre and Laurie arrived by train right on time, and the rest of our day was busy! We had reservations for lunch at Café Lepérouse in the Hôtel de la Marine at La Place de la Concorde. The lunch was so much better than the first time we ate there weeks ago followed by a 2-hour tour through the museum. We all ordered the same thing for lunch, not the Croque Monsieur!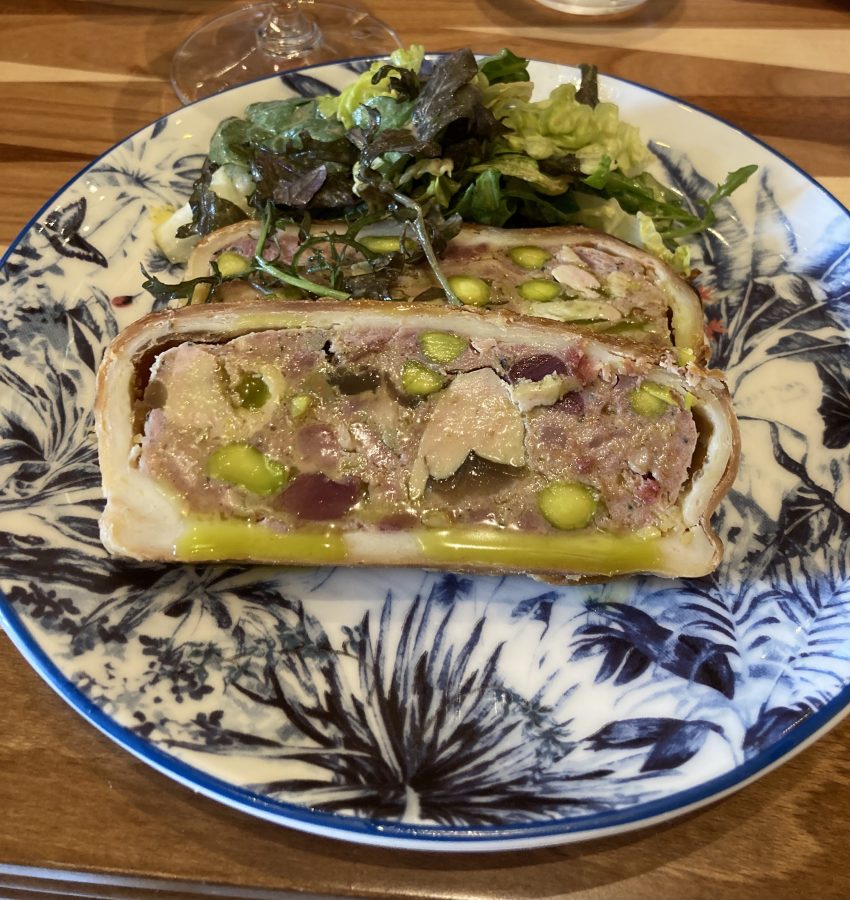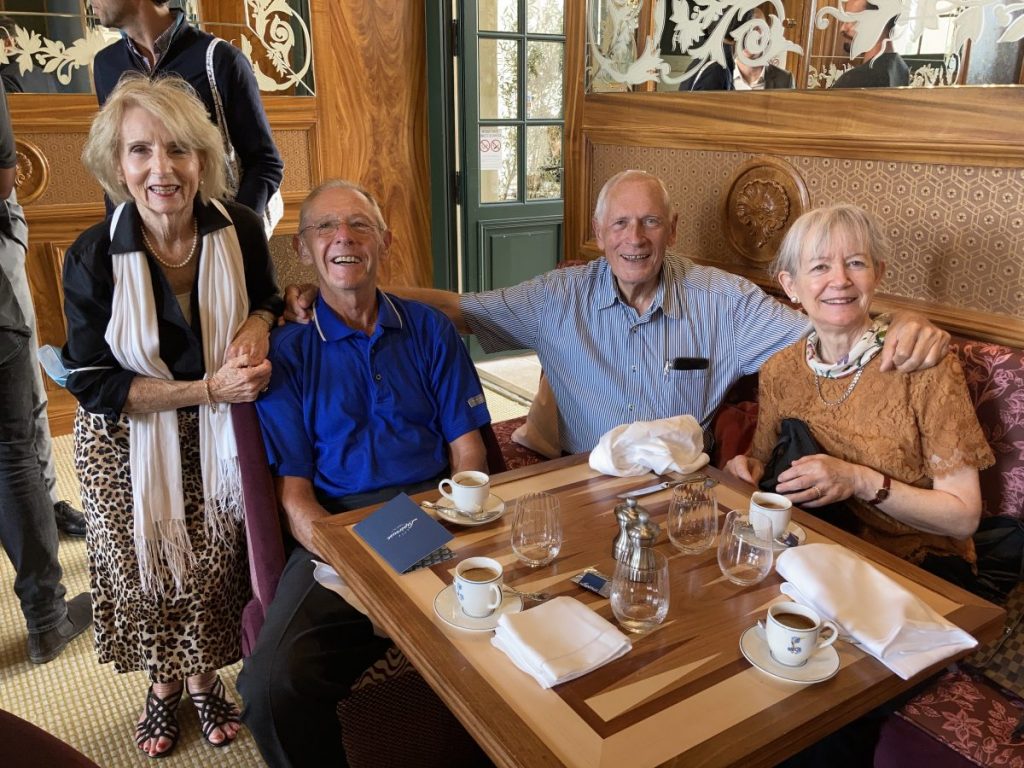 Before the tour of the museum, here's a little history. The Hôtel de la Marine was built between 1757 and 1774 and was originally called Place de la Louis XV with a facade by Ange-Jacques Gabriel, the First Architect to the king and designer of this famous square. It originally belonged wholly to the Crown and housed a chapel, library, stables and many apartments. With the relocation of Louis XVI and Marie Antoinette in 1789 to the the palace which is now the Louvre, it housed the Navel Ministry.
The interior was designed by Jacques Gondouin, inspired by Piransei, and became an important step forward in 18th century taste. After France fell in June, 1940, the navel forces of Nazi Germany set up headquarters until 1944. The building housed the French naval staff until 2015 when renovation began. The rest of the block is the very lovely Hotel Crillon. This is undoubtably one of the best views in all of Paris.
You're about to see ornate furnishings on par with Versailles, beautiful doors, and in-laid wooden floors that were breathtaking. Hope you enjoy.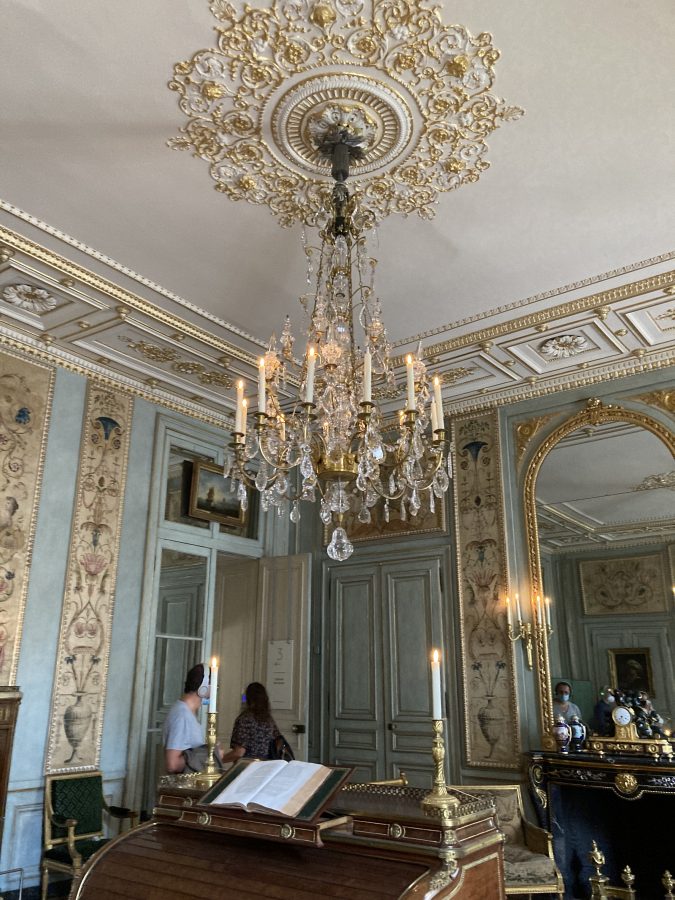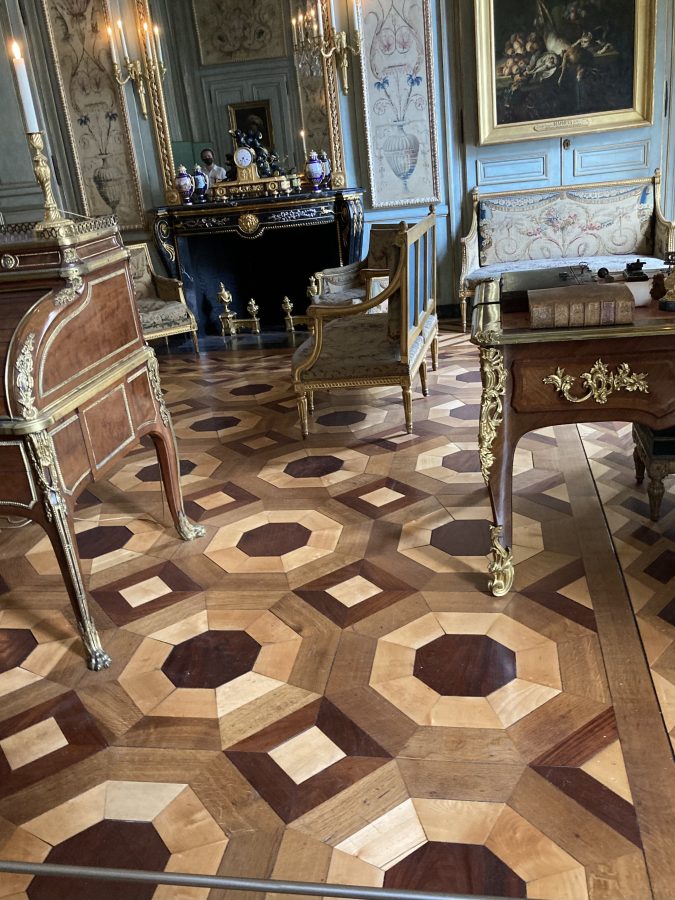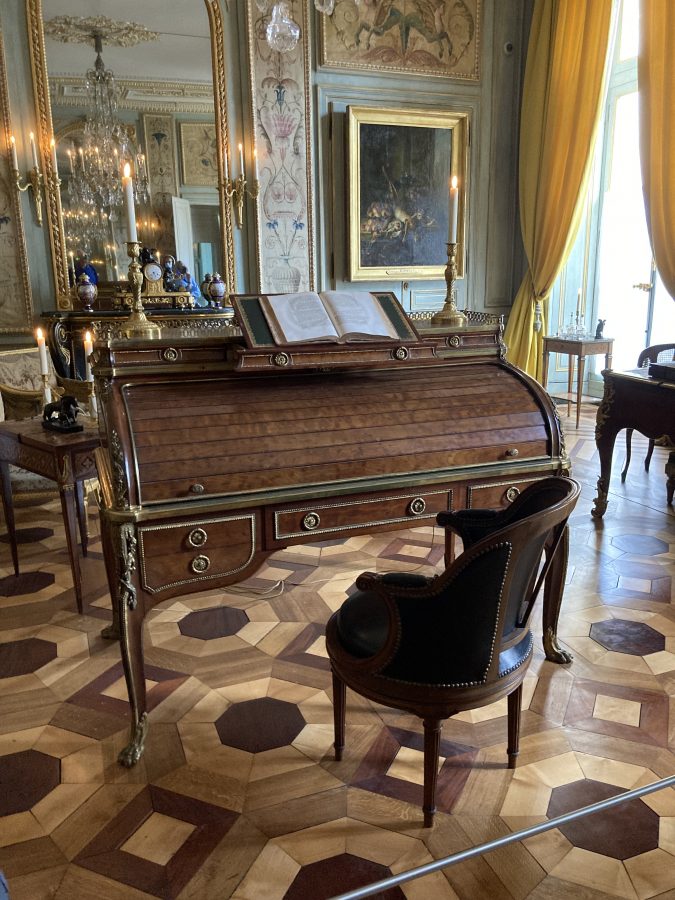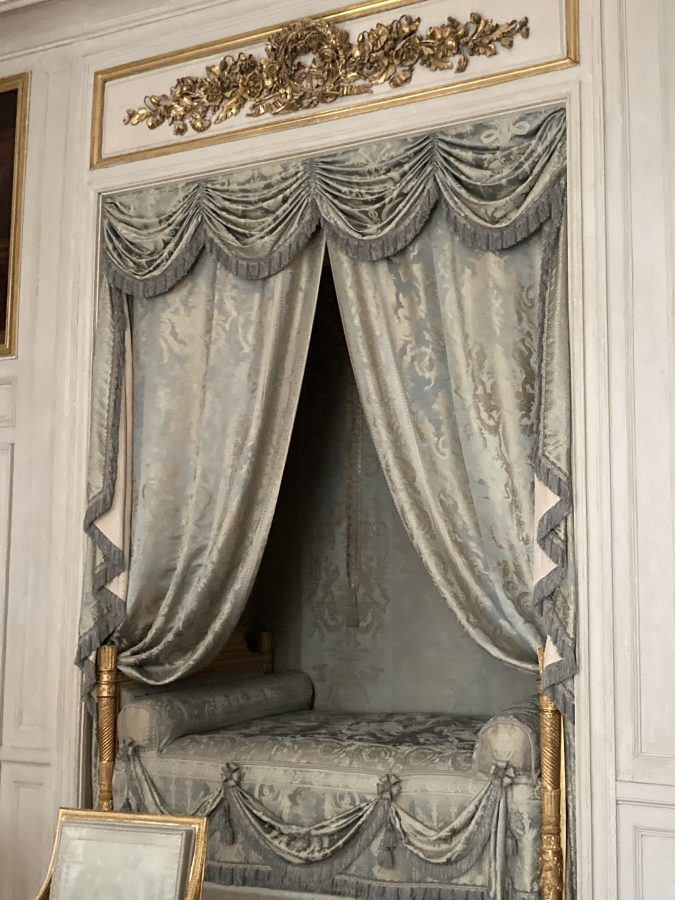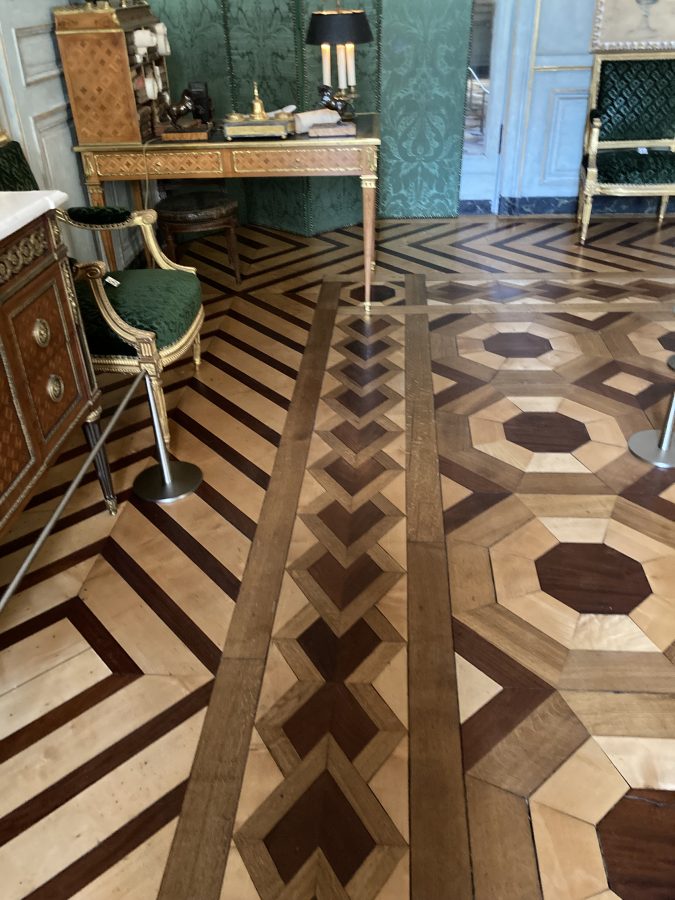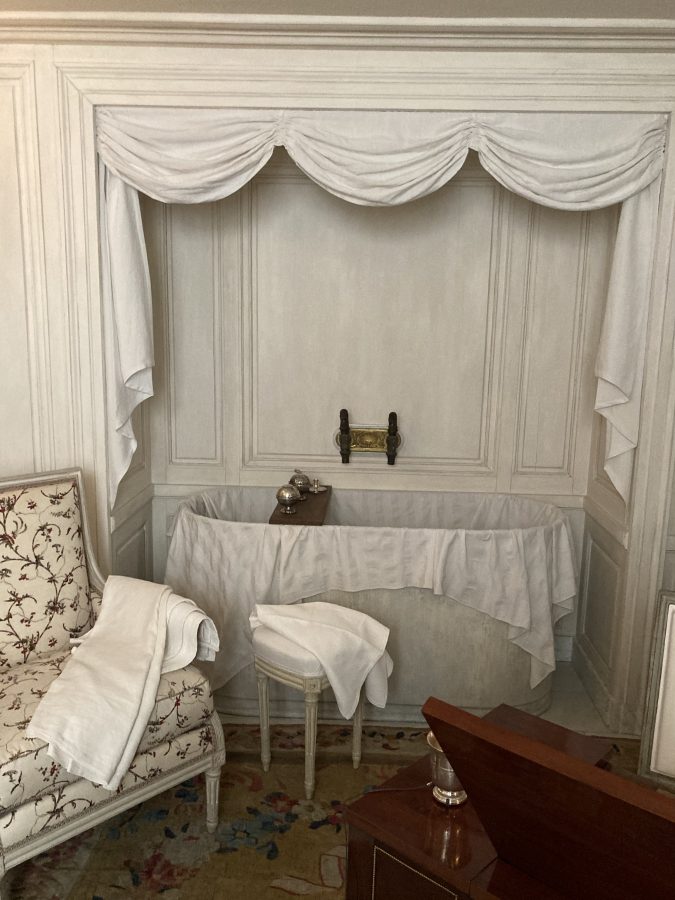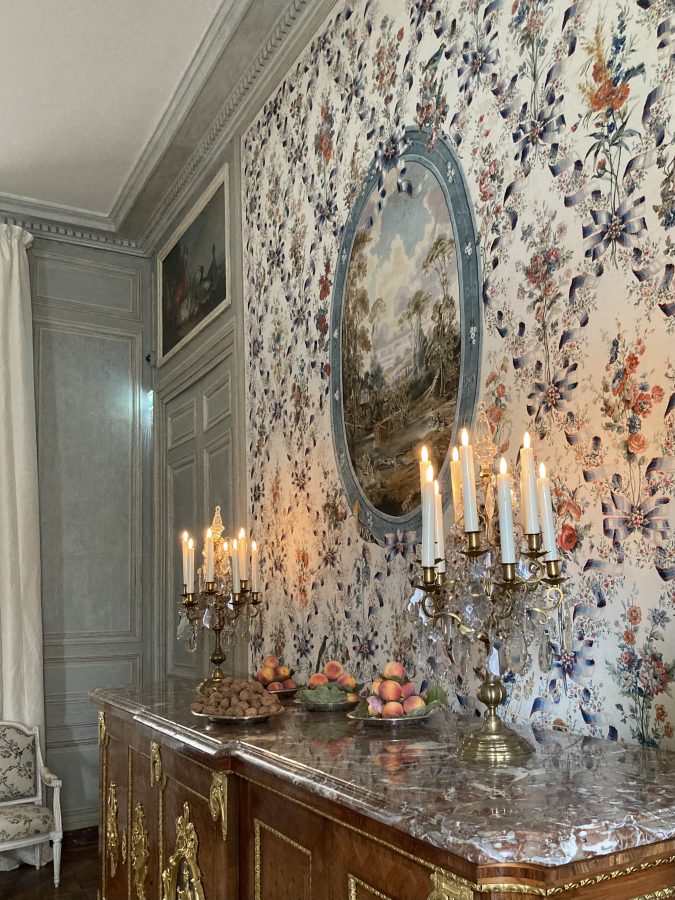 Dinner for the evening was at the brand new Cheval Blanc hotel next to Le Samaritaine. There are several restaurants and we chose Le Tout-Paris with a view that was unfortunately marred by the rain. The food and service were superior.
Check out all the comments about the Christo project on Monday's blog. Seems we have a love/hate thing going on.
Still raining today…what a shame but we will be runnin' and gunnin'.
À bientôt
L & B