Bonjour,
Ah, the rains came and cooler temps have blessed us! Even walking in the rain (which I usually hate) felt wonderful yesterday! That's not to say that temps will not soar again but at least a few days respite will be appreciated. The dirt and dust have been washed away and breathing is much easier. Paris is truly wonderful UNTIL the weather turns hot as hell and then it's treacherous. I understand that those of you in Alabama have faced "la meme chose" or the same thing!
Our first stop yesterday was to Le Bon Marché, the large department store on the Left Bank. Laurie needed to exchange a pair of Chanel slacks which she had bought on-line during the pandemic. As usual, it was a bit complicated! They first told her that the exchange would be an extra 20 euros but that was an error. It turned out to be an additional 200 euros! As always, she was gracious.  The guys entertained themselves.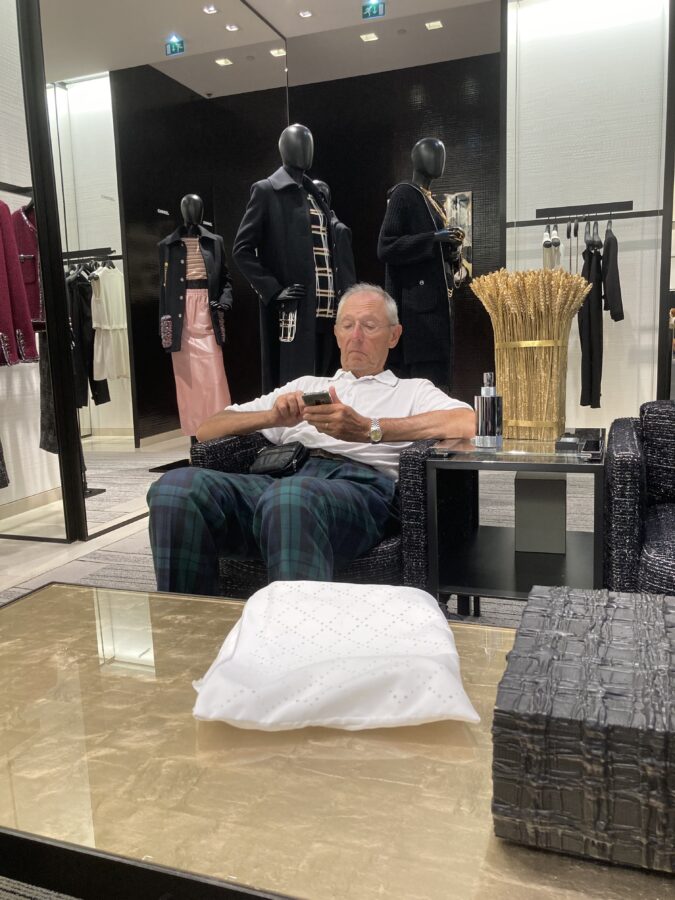 We took a quick look at Le Grand Epicerie or food store there and caught these gorgeous floral arrangement. Many of you like my neighbor, Melanie, have asked for more flowers!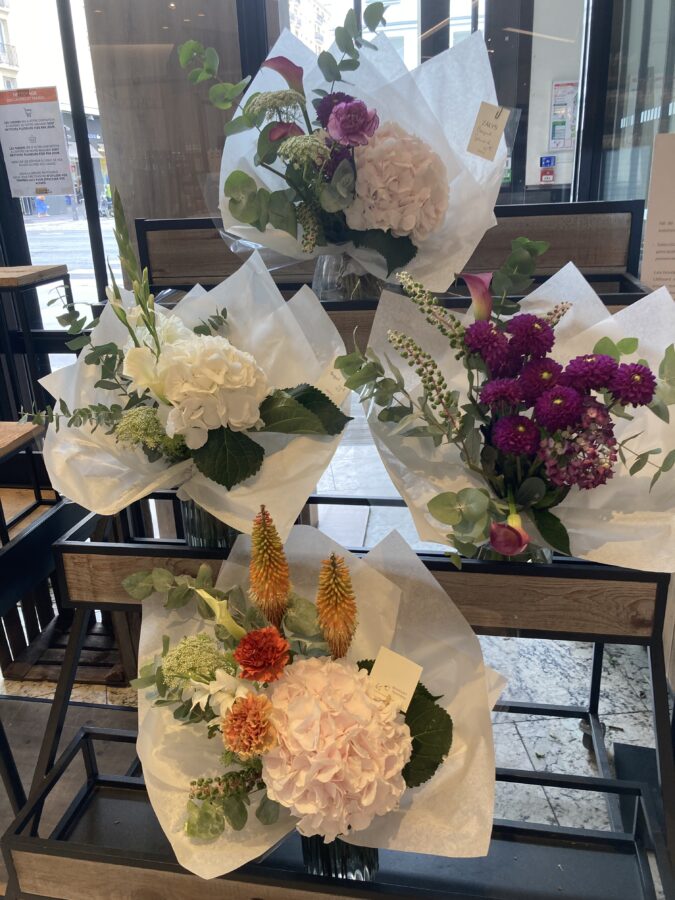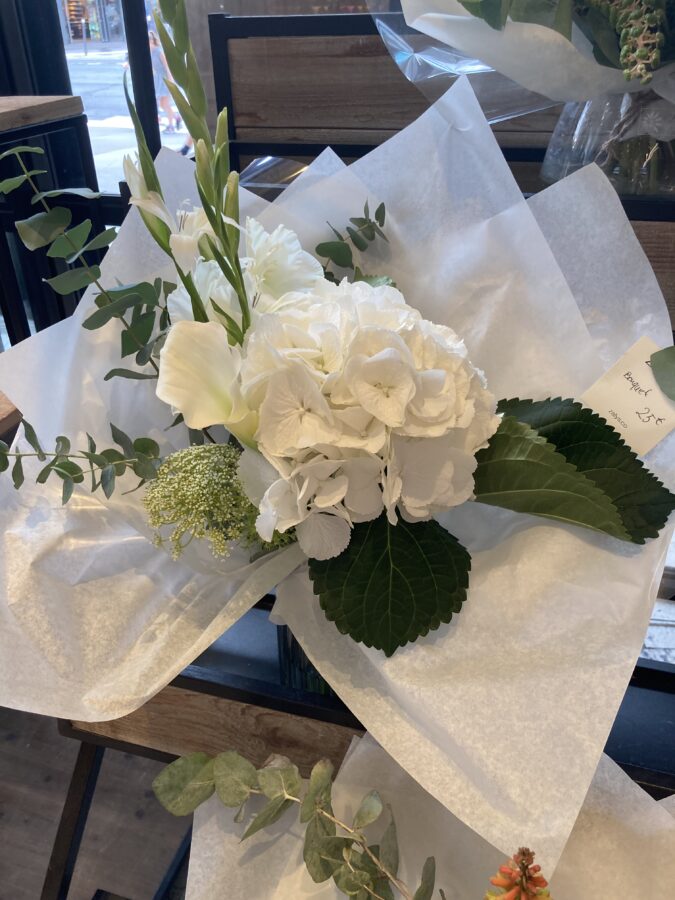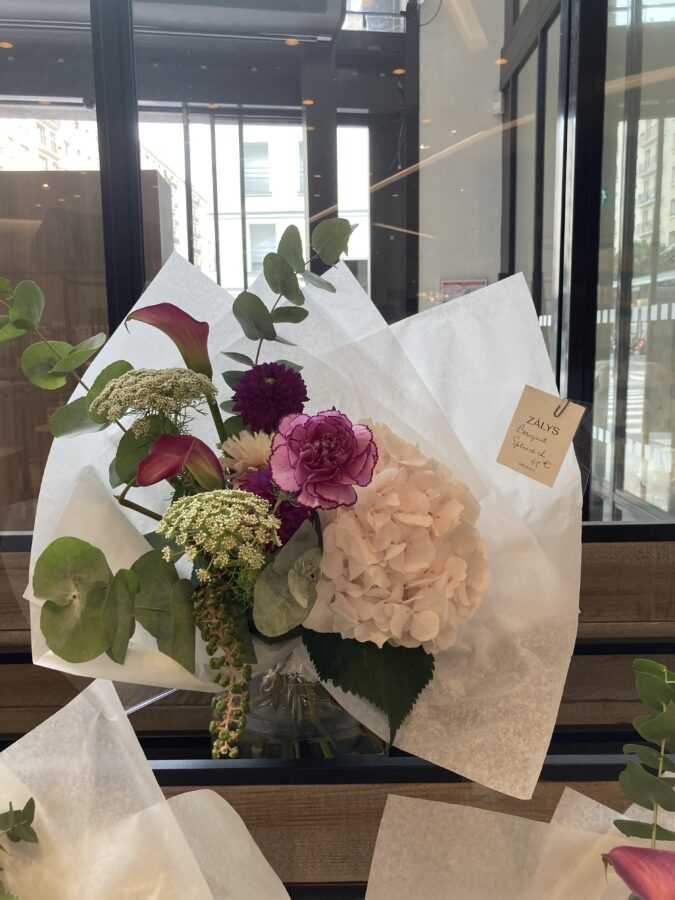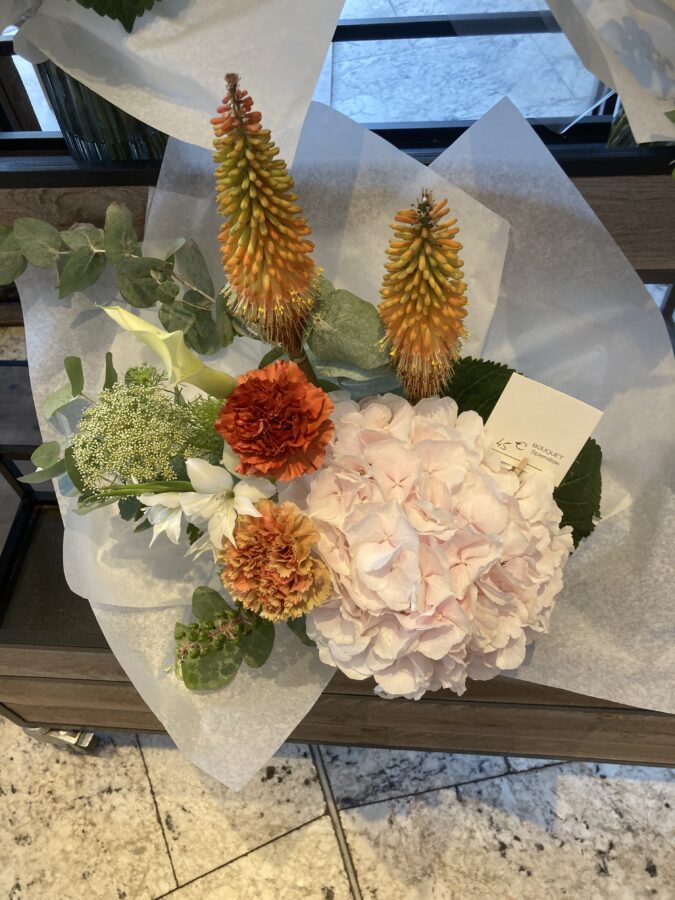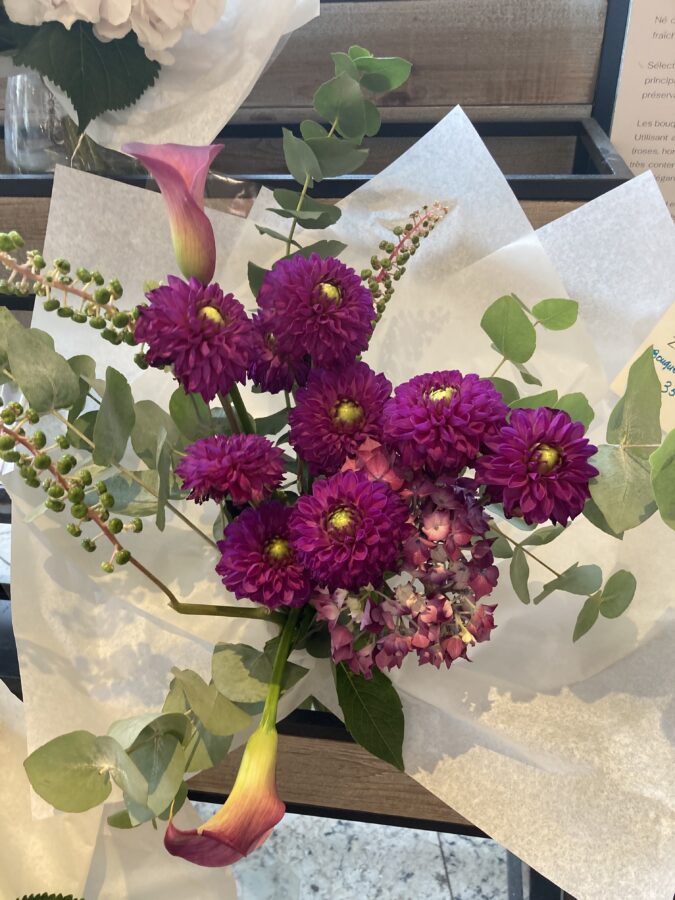 Next stop was the Musée Guimet which was new to us. It focuses on ancient art from the Asian world. Yesterday's exposition was one that Laurie really wanted to see as they have travelled extensively in Japan. This small but delightful exposition focused on female ceramicists. The first photo is an interesting explanation.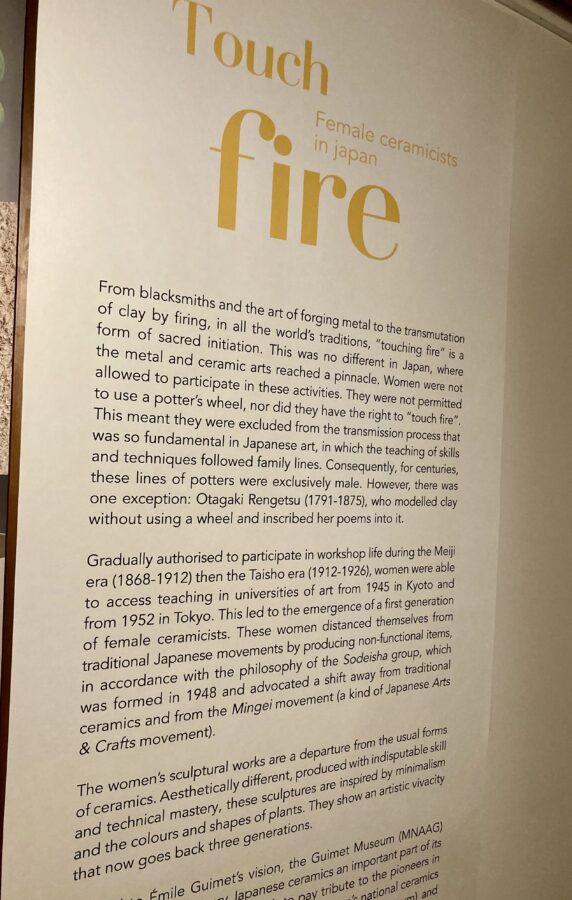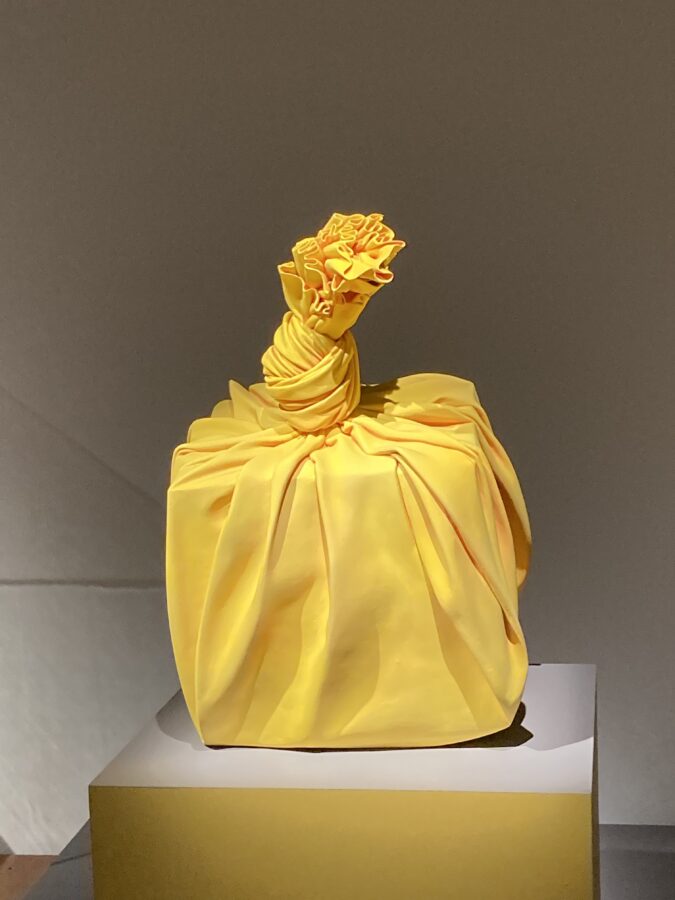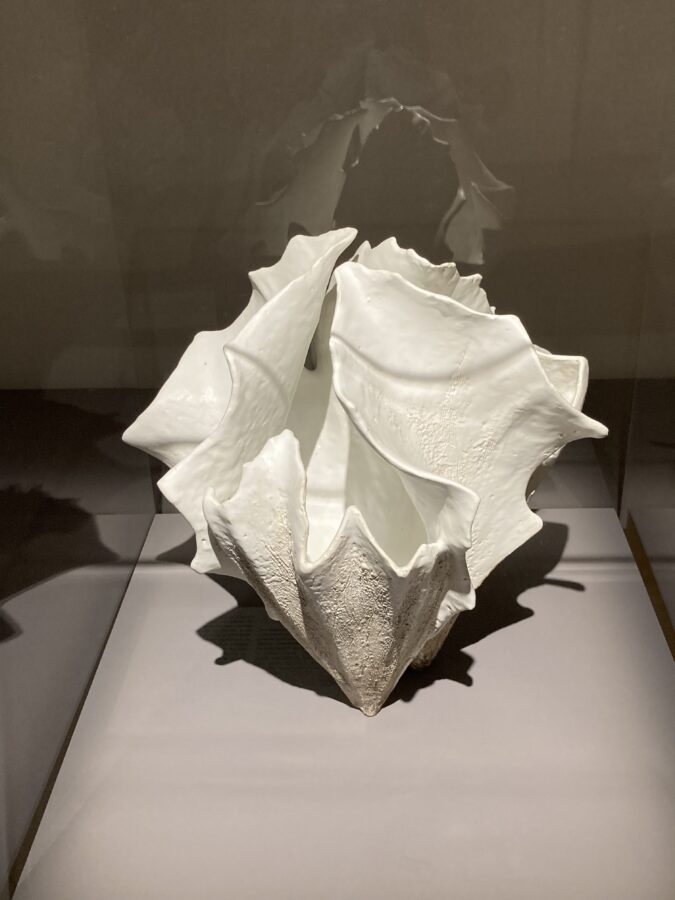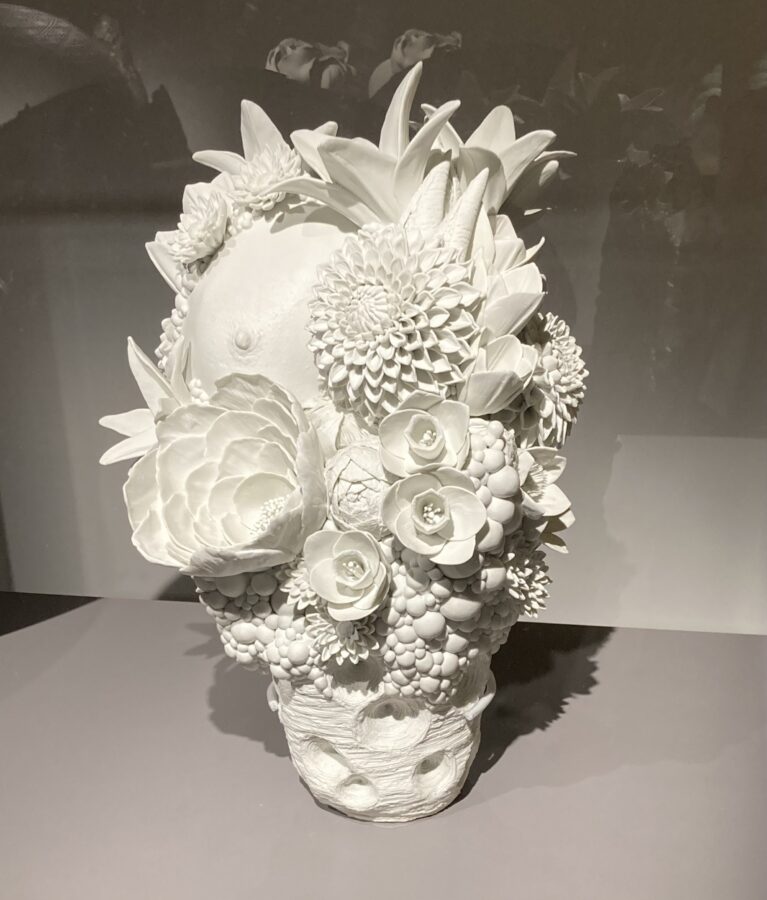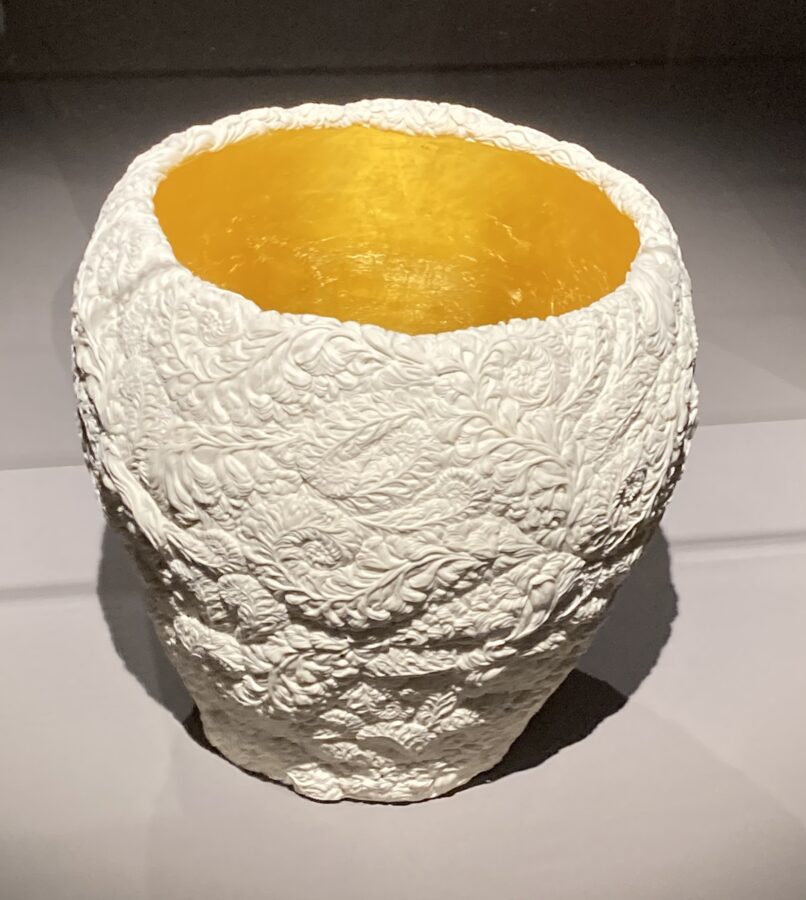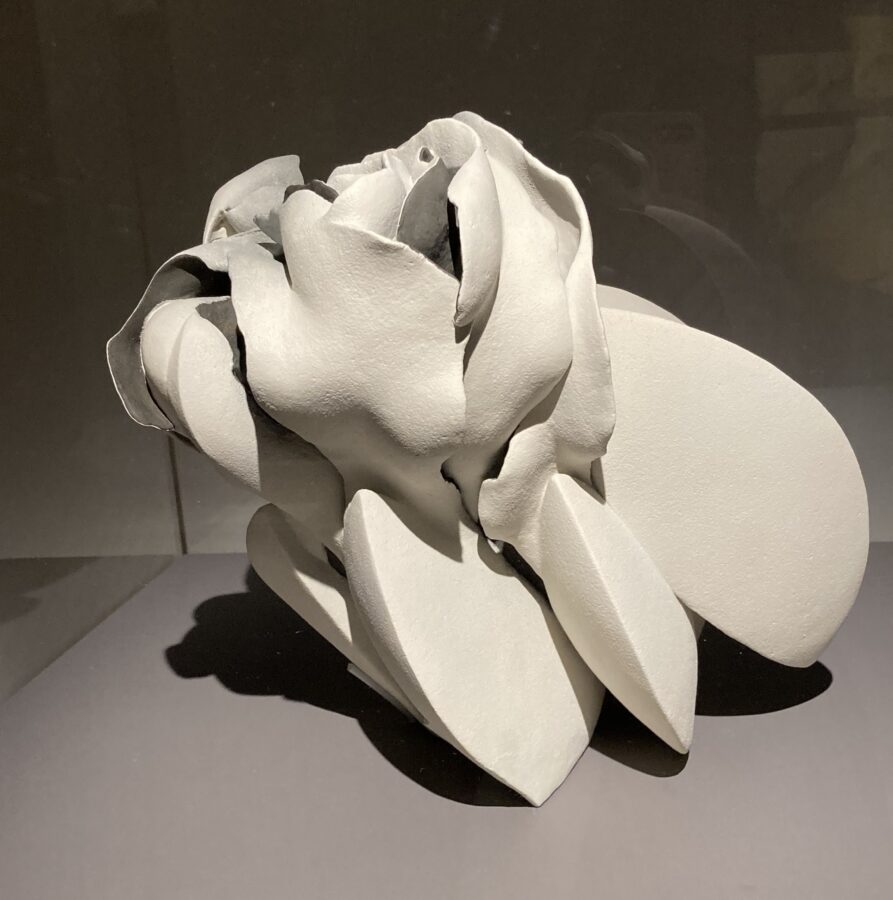 Bernie was fascinated by more of the museum which focused on items from Cambodia.

Next we sped off to the new Dior store on Avenue Montaigne and lunch at the very delightful restaurant inside called Monsieur Dior. The store is beautiful, the food was slight but with a great presentation.
Pierre and Laurie visited our new apartment in the afternoon so the guys could have a Ricard, an anise drink they both love.
For dinner, we joined them at their hotel which has an exclusive restaurant. They worked hard to get a reservation which they finally did.  Pierre chose a special chef's menu which was totally a surprise, all 6 or 7 courses! It was so much fun and you would be right…very expensive.  Many thanks to them for this gastronomic experience.
So if you're tired, so were we! Tomorrow is their last day and once again, it's primarily about eating!!!
À bientôt
L & B