Bonjour mes amis,
Hasn't it been fun being together for almost two months and allowing us to share Paris with you?  We've loved it and hope we've taught you to see this wonderful city in a tender way. Life here is sometimes difficult, but so worth it in every regard. It's not for everyone, I suppose, but certainly fills our hearts with joy and memories.
We had a "pique-nique" lunch on the river enjoying the much cooler temps.
And then for dinner, we had one of the most, if not THE most memorable meals we've ever had in Paris at Dessance, a restaurant recommended by Jim Bilbro on rue des Archives. I've never experienced anything quite like it as we sat close at the bar where the food was being prepared. Every time you go will be different as the ingredients are seasonal and totally fresh. There were five people working constantly to prepare each dish which was like painting a beautiful picture. Each had a task, and they were like an orchestra in perfect synchrony. I had a difficult time hearing all the descriptions but if you go to Jim Bilbro's Facebook page, he nailed it. If you're a foodie, this is a place you must visit. It's casual, reasonably affordable, and delicious down to the last bite! I'm sorry the dishes aren't in the correct order, but this program I use jumbles everything up, and it takes too darn long to insert each photo separately.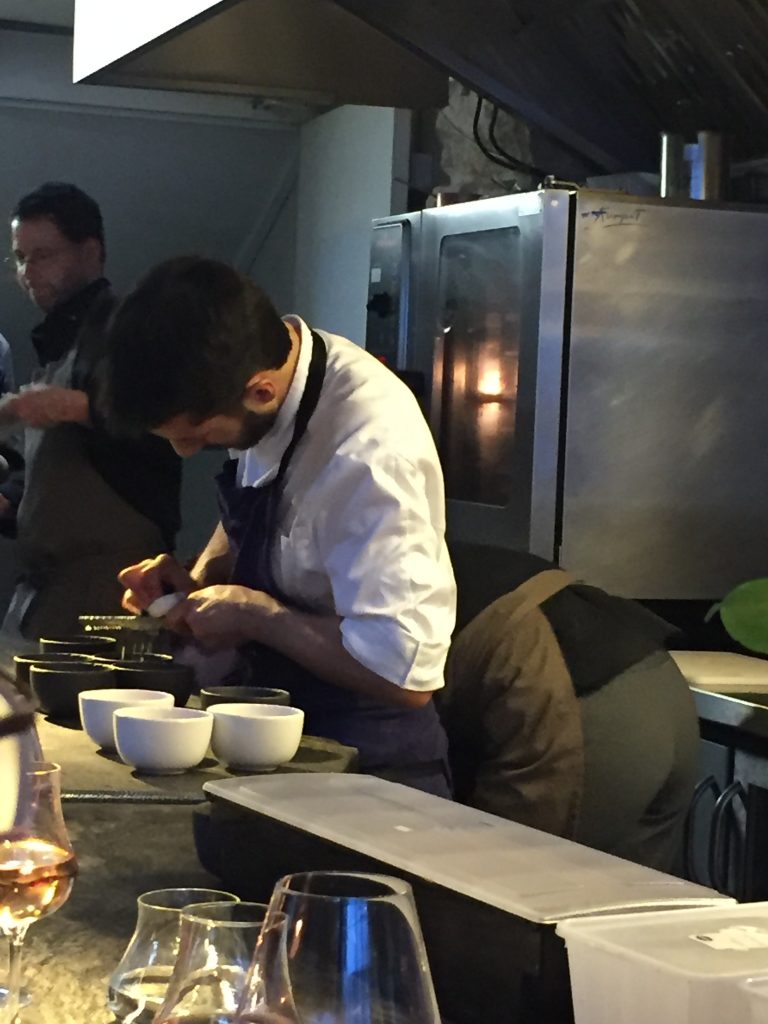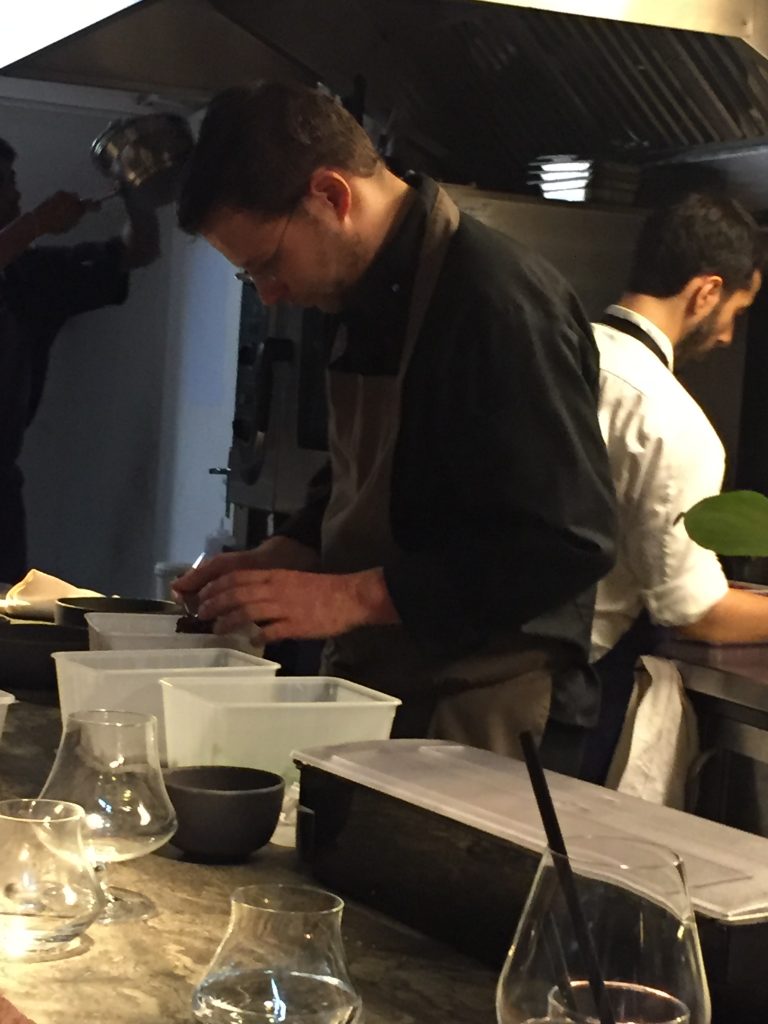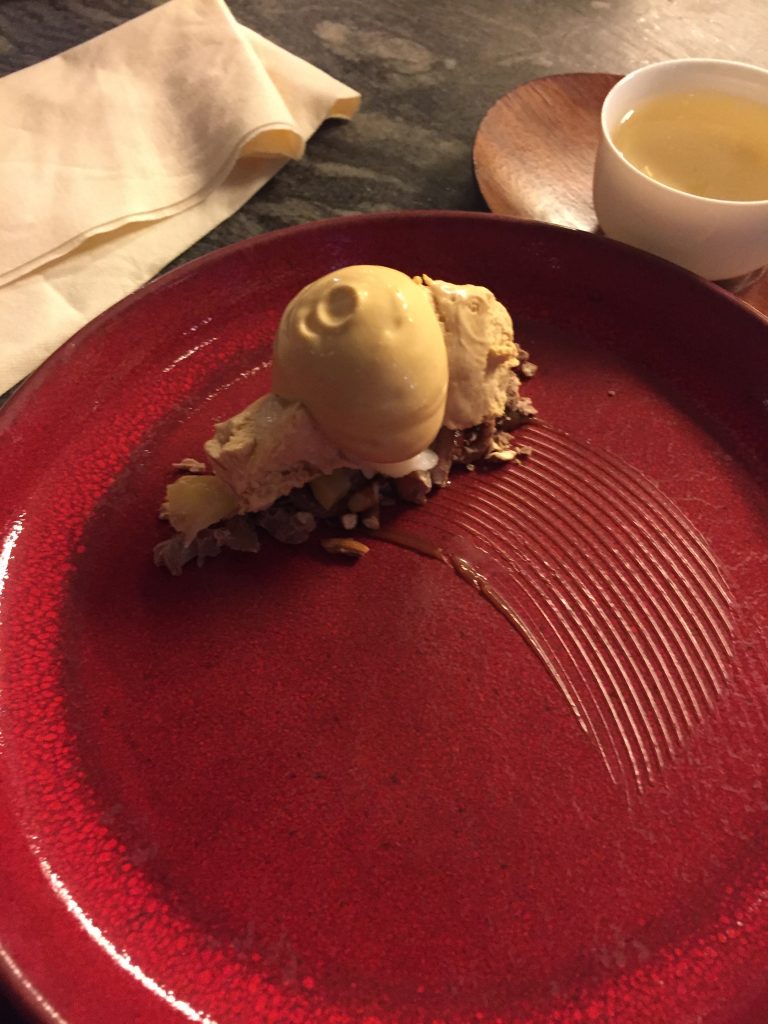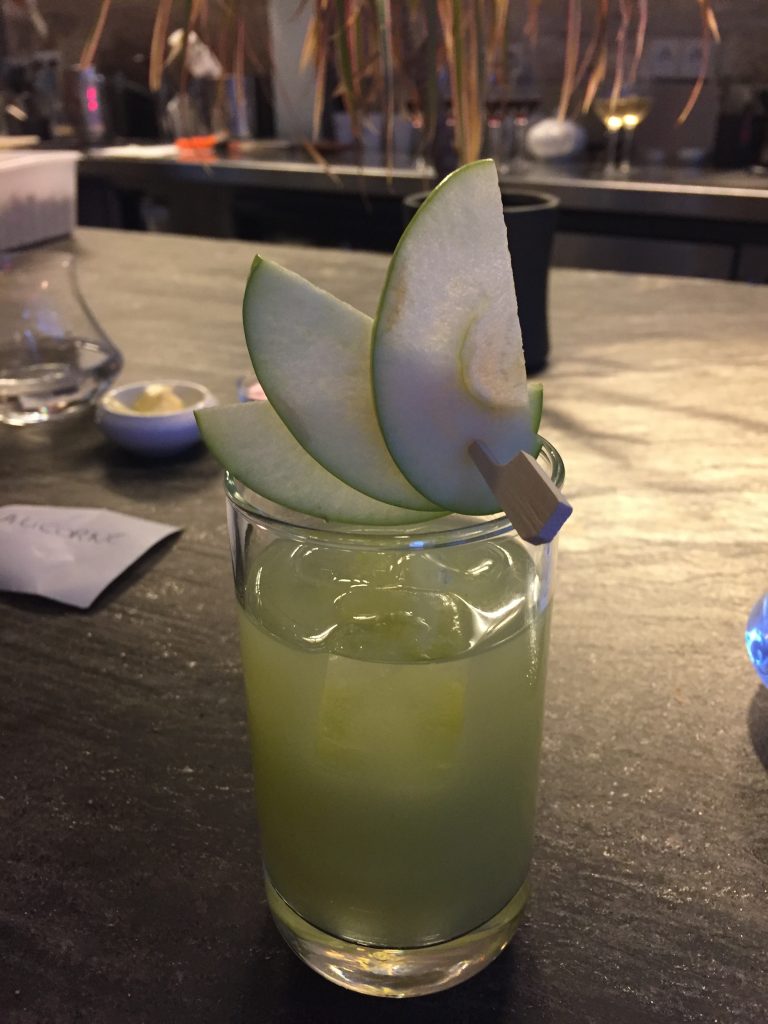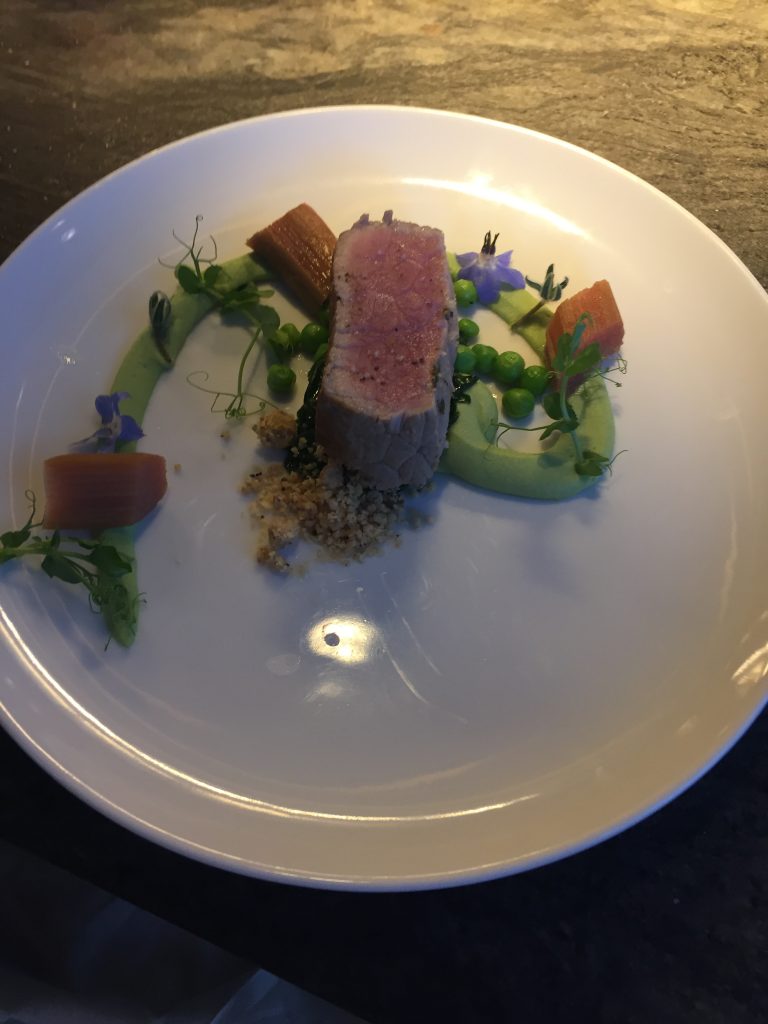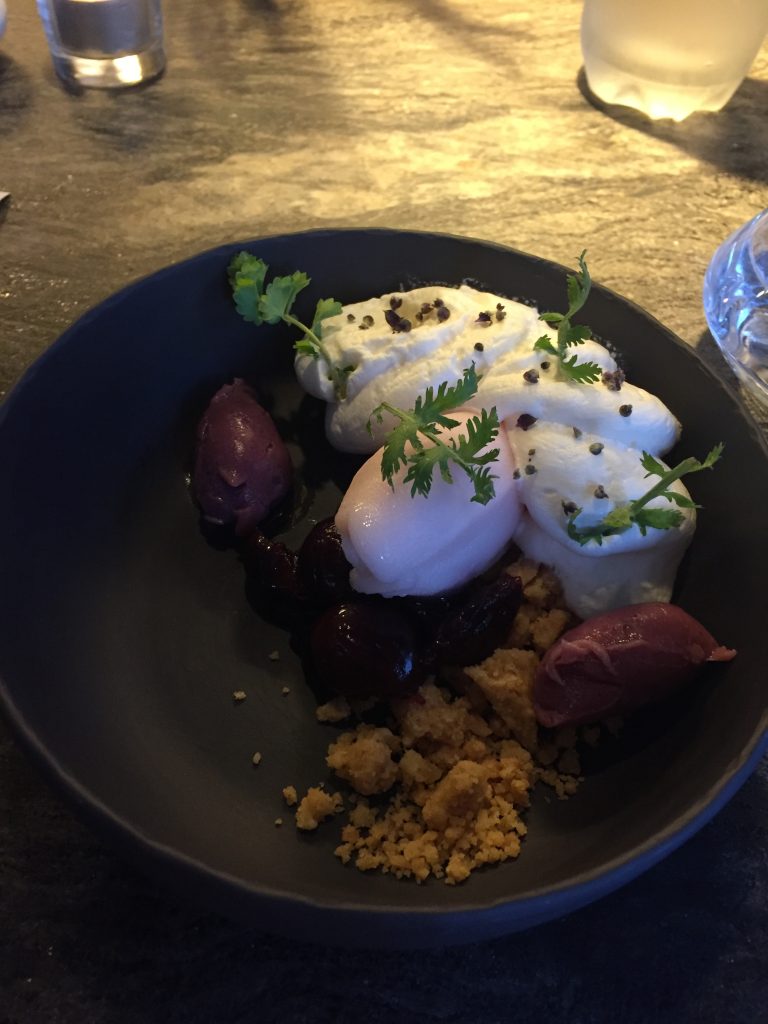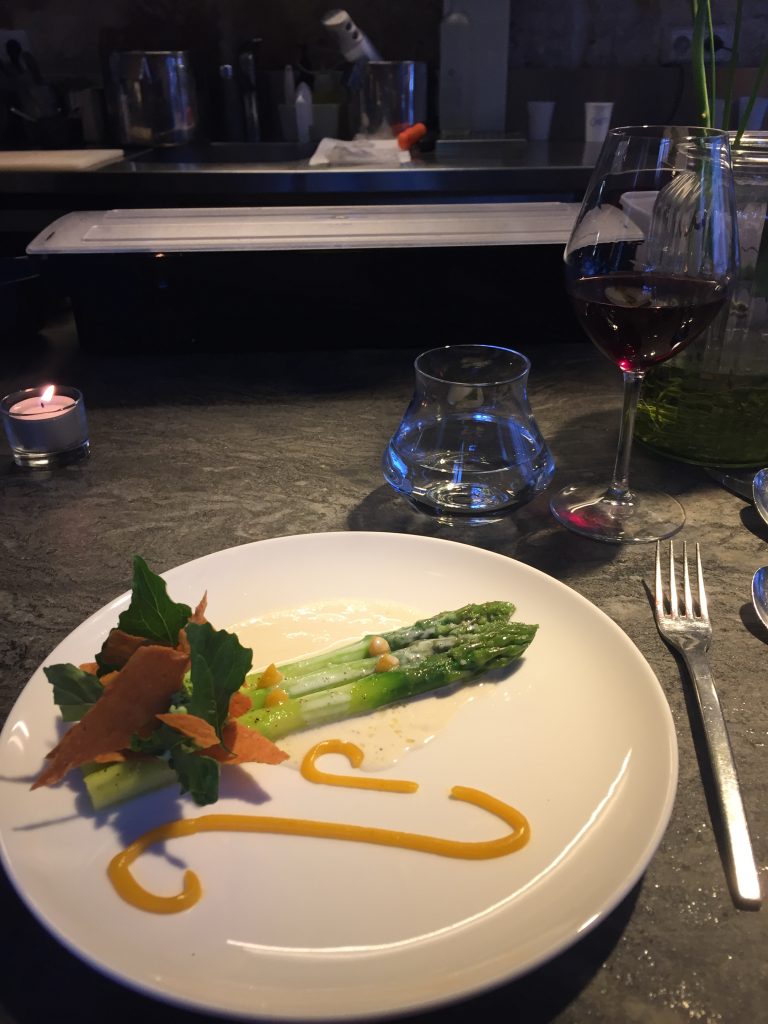 So we rolled out of Dessance about 11pm. The ticket was about $300 for the four of us so yes, a bit pricey. It's only money, as we like to say. If you don't mind a slow meal and many exquisite new taste combinations, save your pennies and go! It's not for everyone for sure.
And now to our little contest to pick the favorite "Purely Paris Photo of the Day." I've done the work for you. Choose one by the title and respond in the comment section of the blog if you wish. I'll announce the winner tomorrow when I post my final, sentimental summary blog.
Ah, finally done. This has taken quite a while to do so indulge me and make your selection in the comment section or you can email me.
It's raining outside mid-morning and very cool. Tonight our dinner with the neighborhood gang on rue Etienne Marcel. So much food!!
À bientôt,
L & B