Bonjour,
Yesterday was wonderful…cool, breezy, and such a relief from the oppressive heat. Our plan had been to have a picnic lunch down by the river but some rain thwarted that just as it was almost time to go. We will try again today.
Speaking of the river, we are a bit dismayed that the Paris Plages or Paris Beach has been significantly amended this year. After some internet research, I found that it actually began on July 8th and runs until September 3; however, the BIG difference this year is that there will be no sand! Yes, there are palm trees, and blue beach umbrellas, and misters for hot days, but it's always been the sand that drew the bathing suits, the children with their shovels and pails, and fantastic sand sculptures. Since our first years here, we have seen some delightful moments along the "beach." They have generally barged in 3500 metric tons of sand! The change is most likely due to expense and to closing the autoroute permanently that used to run along the riverside. The roadway is now a promenade area which has been enhanced with tables, cafés, games, rope climbing, play areas for kids, and the beloved boules. Also stationery bikes to ride. So I guess one could say that there is now a "beach" every day. We're disappointed, but I'm sure the promenade area on a daily basis will be loved by Parisians. It is always jammed.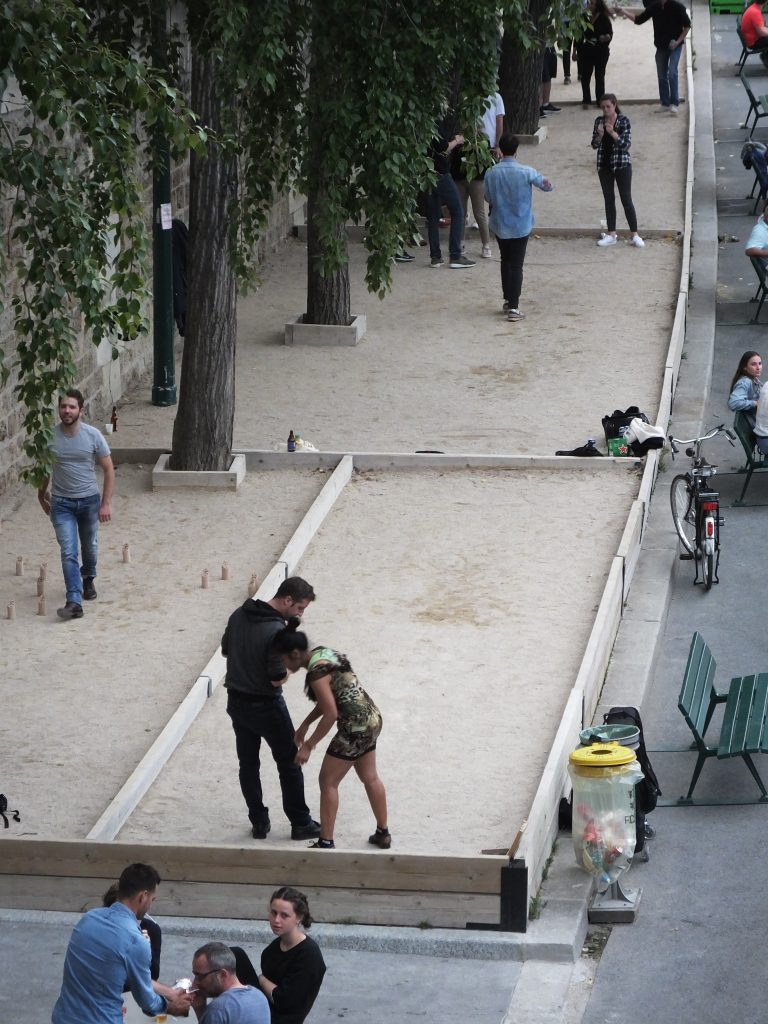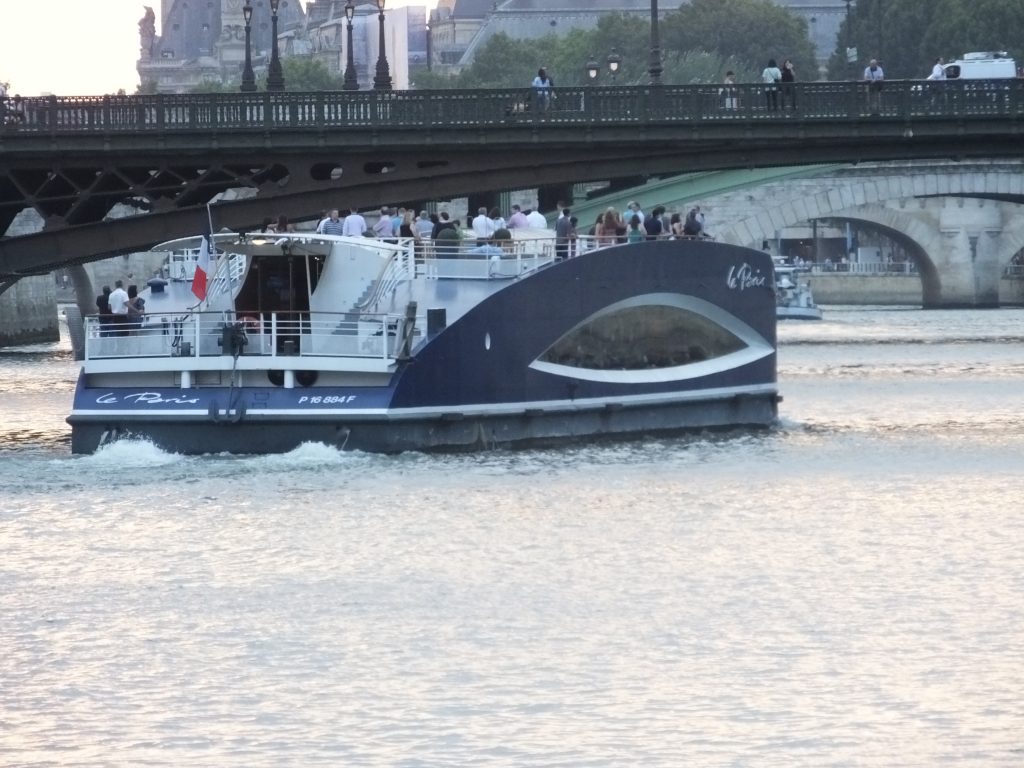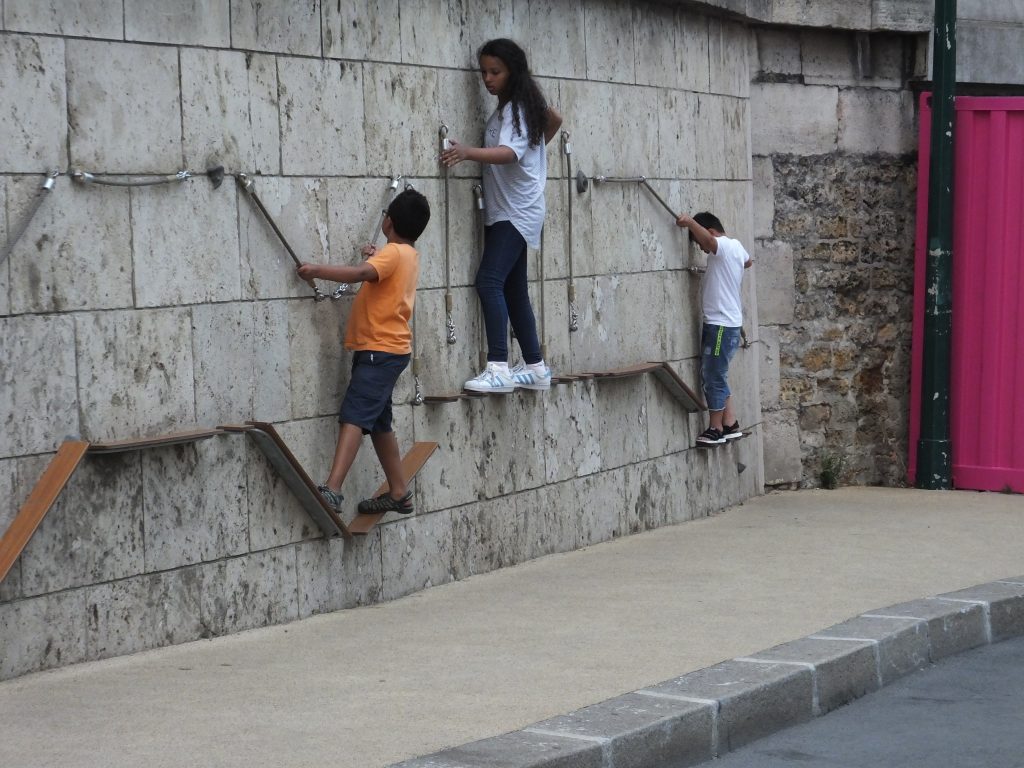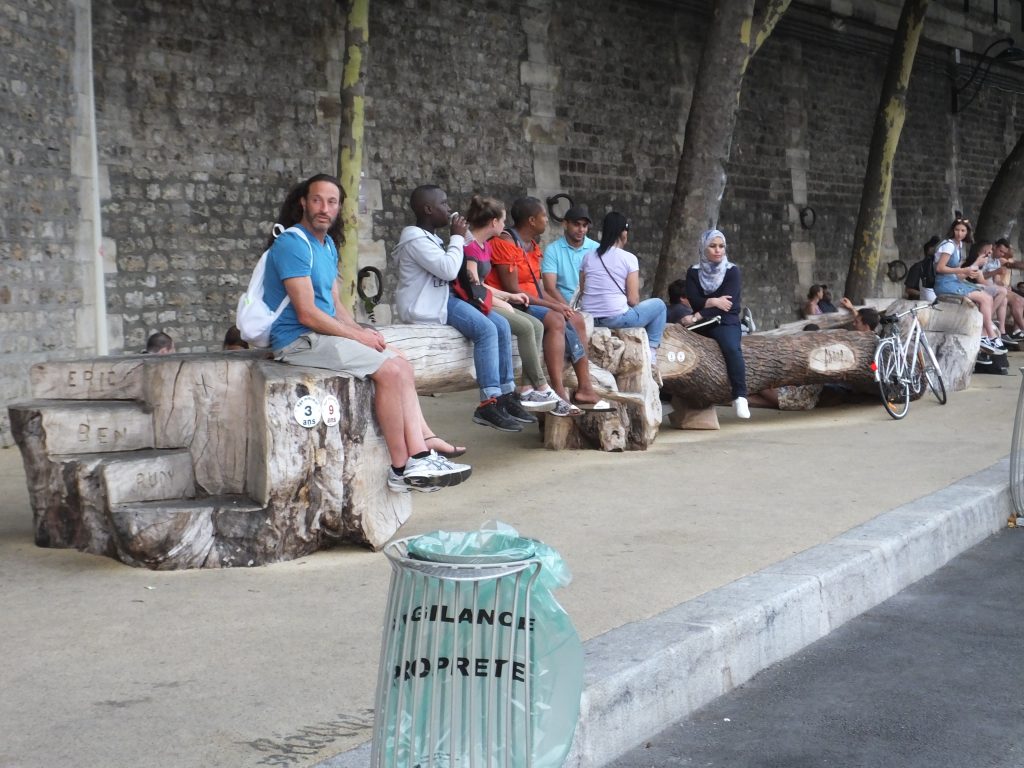 After lunch, we visited a favorite spot or two knowing that our days are numbered. We walked through the beautiful Palais Royale (Palace, park, and shops) and then the best passage (old covered, shopping arcade) called Galerie Vivianne. Odette and Zoe is a lovely spot inside for refreshment, mine being a delicious cup of chocolat chaud.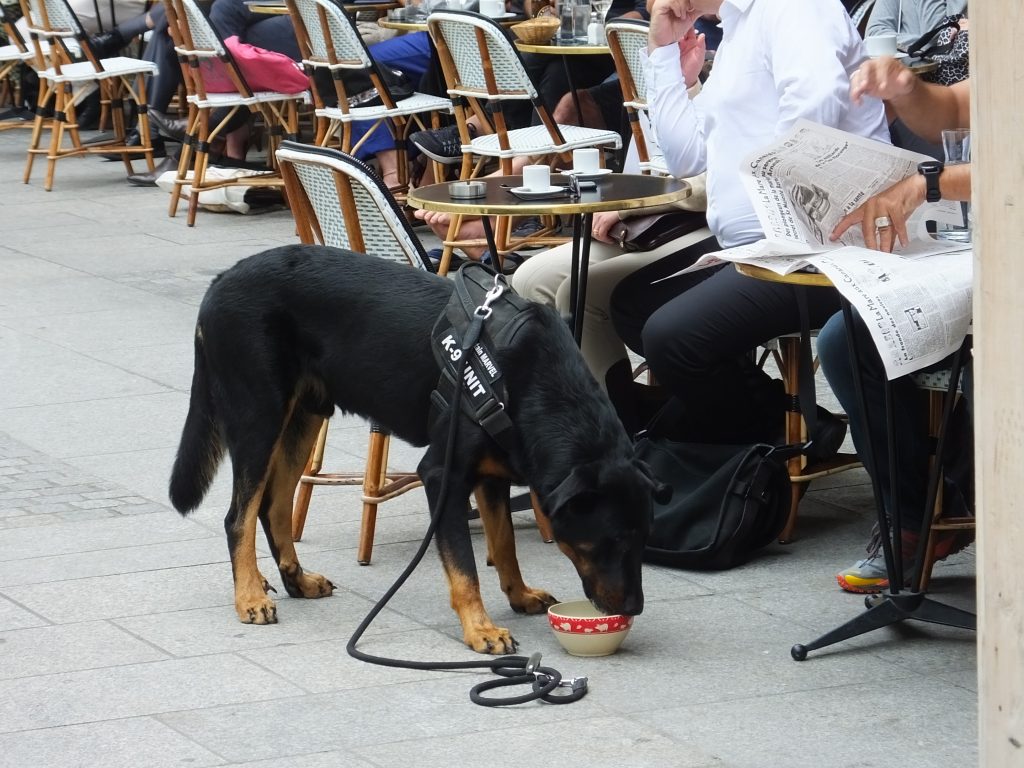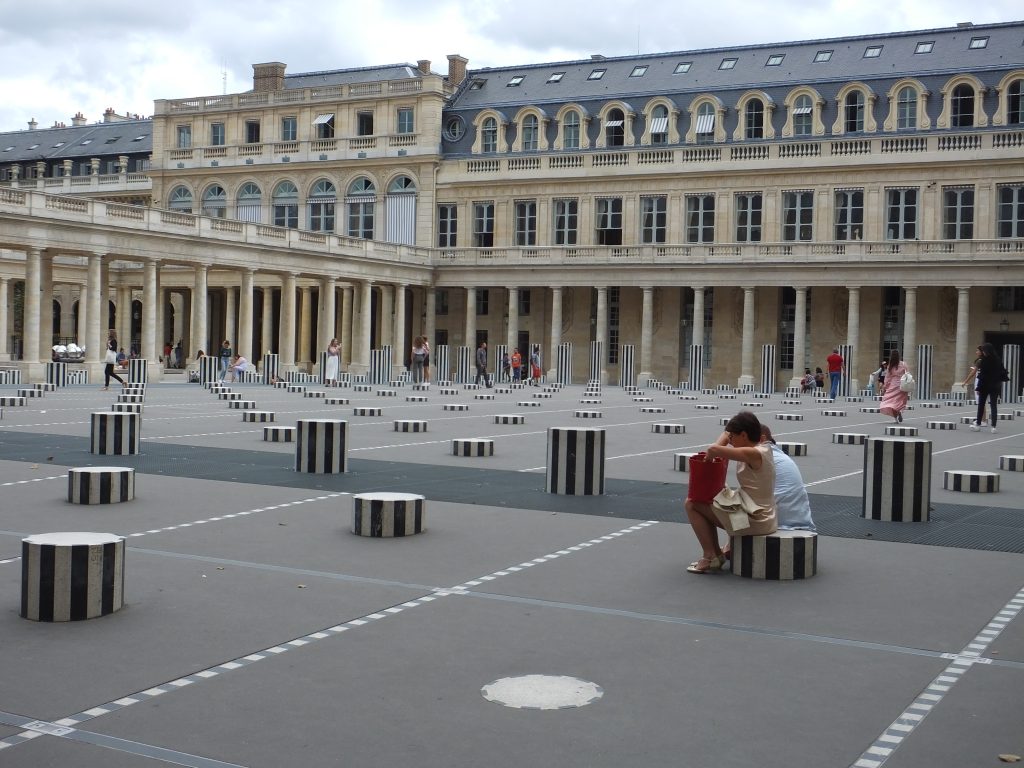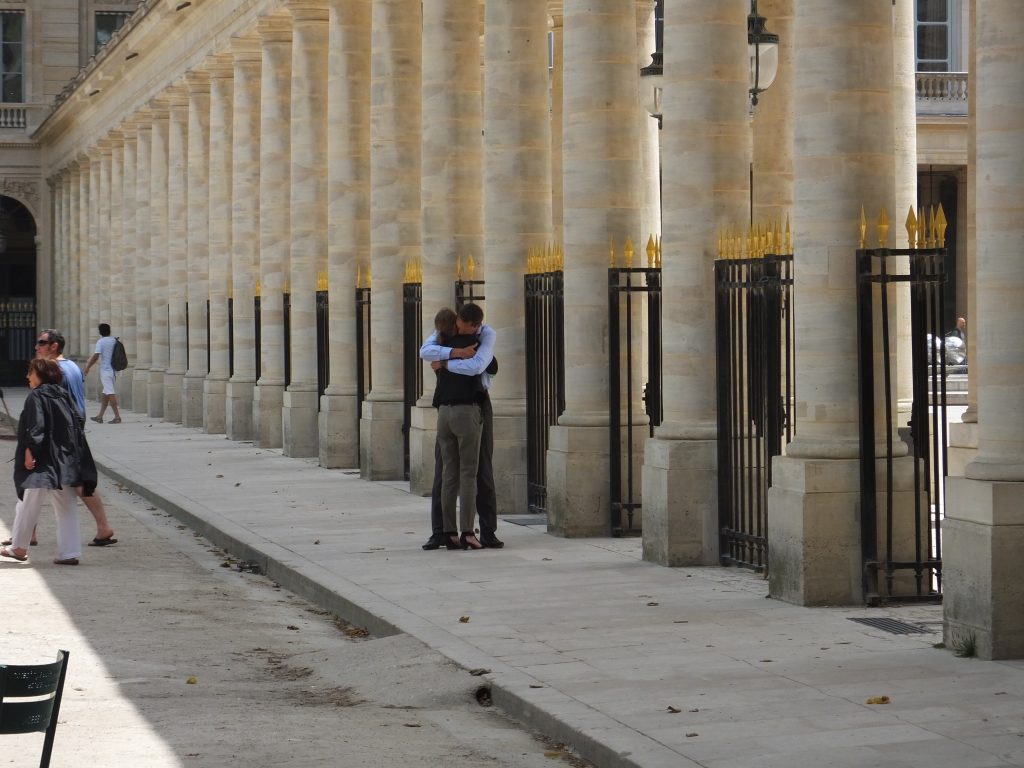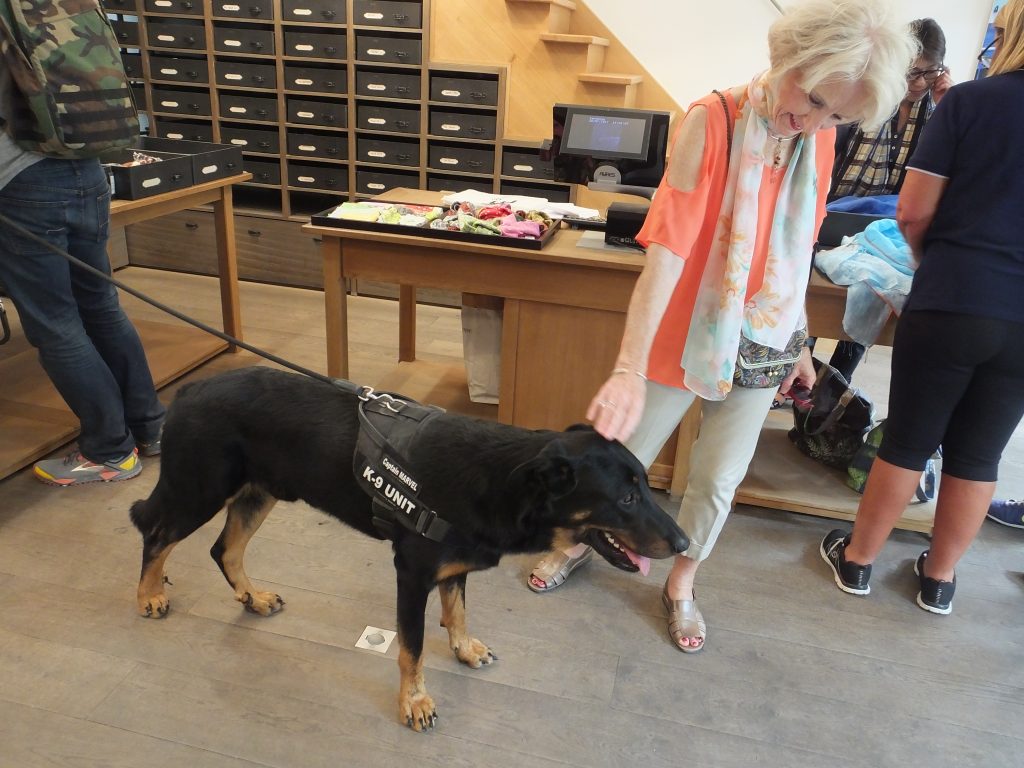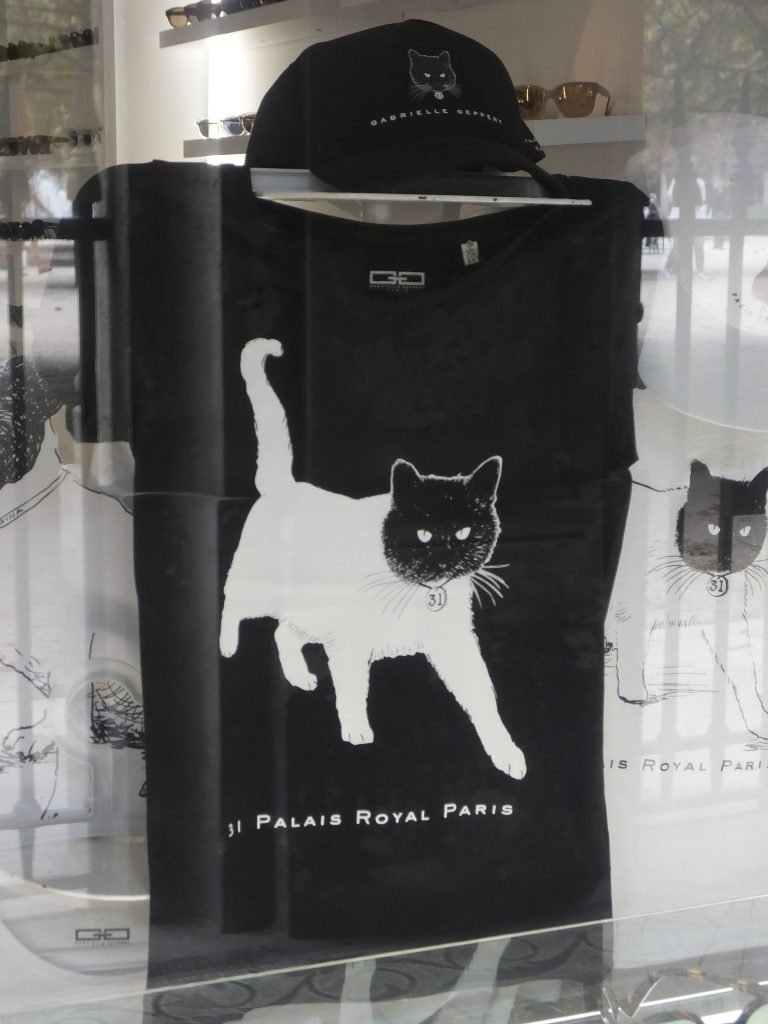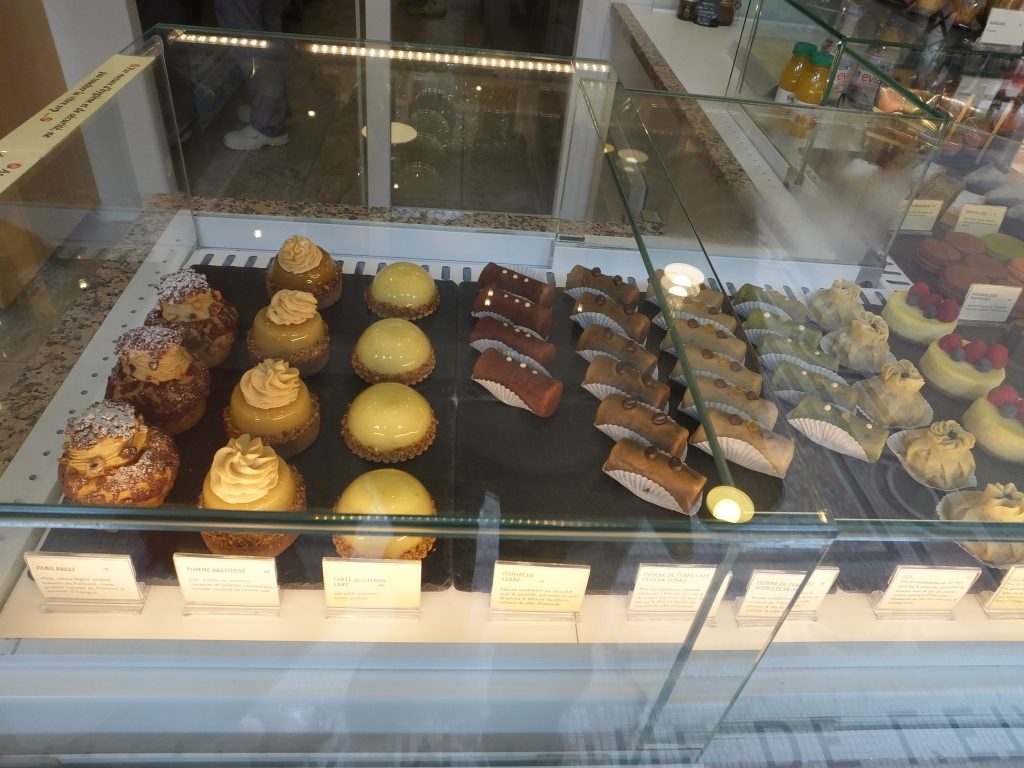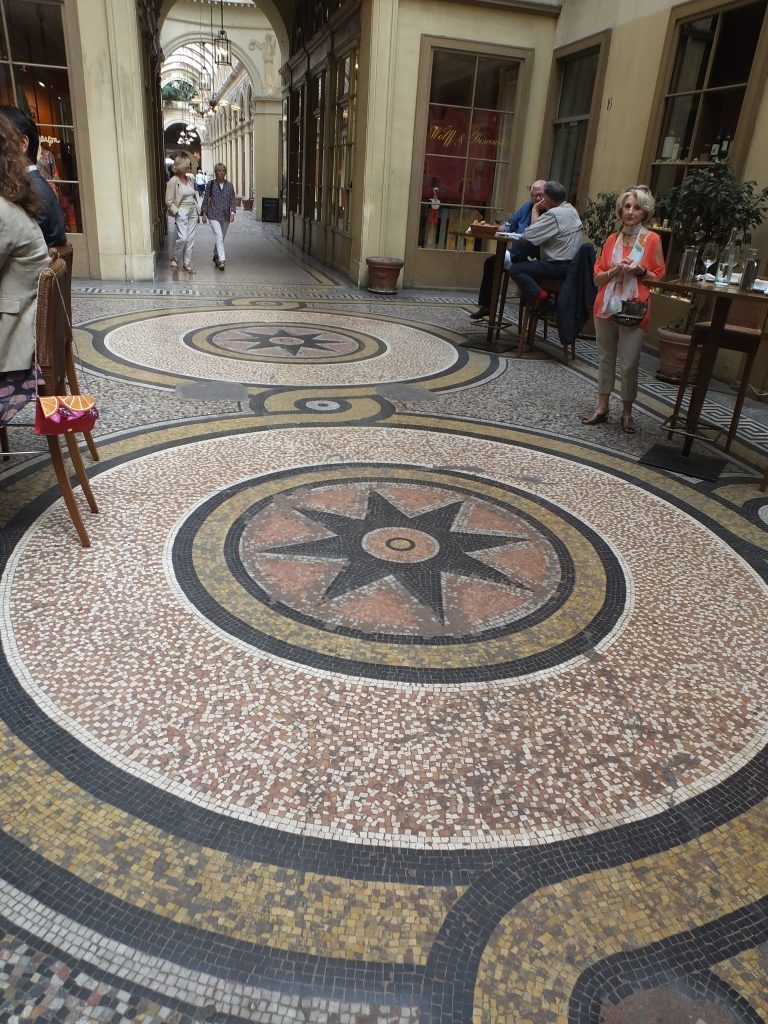 Our evening soirée was with our dear friend, Ann Jeanne, who does very personalized walking tours through the eyes of a native Parisian (afriendinparis.com). She had arranged for a visit to a rooftop bar called "43 On the Roof" atop the Holiday Inn just near St. Michel. We had a lovely outing, and here's a combination of Bernie's and her pictures. 
Tonight, we will enjoy a dinner with the Bilbro's at one of their favorite restaurants called Dessance. There will be pictures, of course!
Tomorrow, I plan to repost all of the "Purely Paris" Photos of the day for your selection of a favorite. Be sure to vote for one in the comment section. Today's is a frequent sight around Paris: lovers and PDA!!  (In case you don't follow: Public Display of Affection)
À tout à l'heure,
L & B