Bonjour,
It's time to announce the winners of this year's photo themes. Thanks to the almost 60 of you who voted!
Café chairs: 
First Place:  # 1 with an overwhelming 28 votes. This is a photo which Peggy Bilbro took here in Paris and sent to me. I posted it in late August.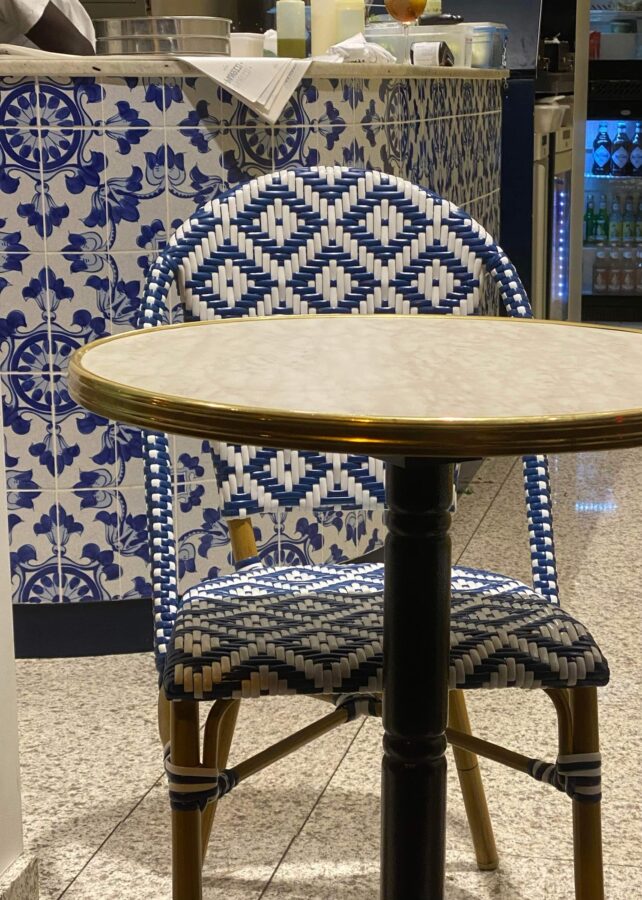 Second Place: # 10 with 15 votes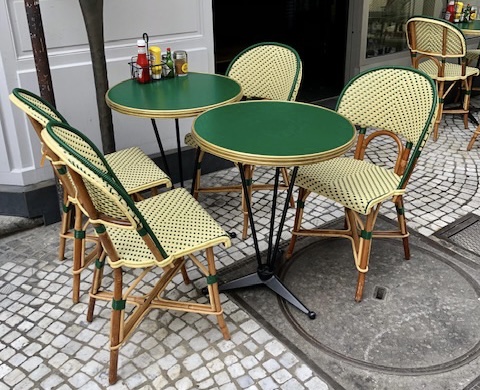 Third Place: # 14 with 13 votes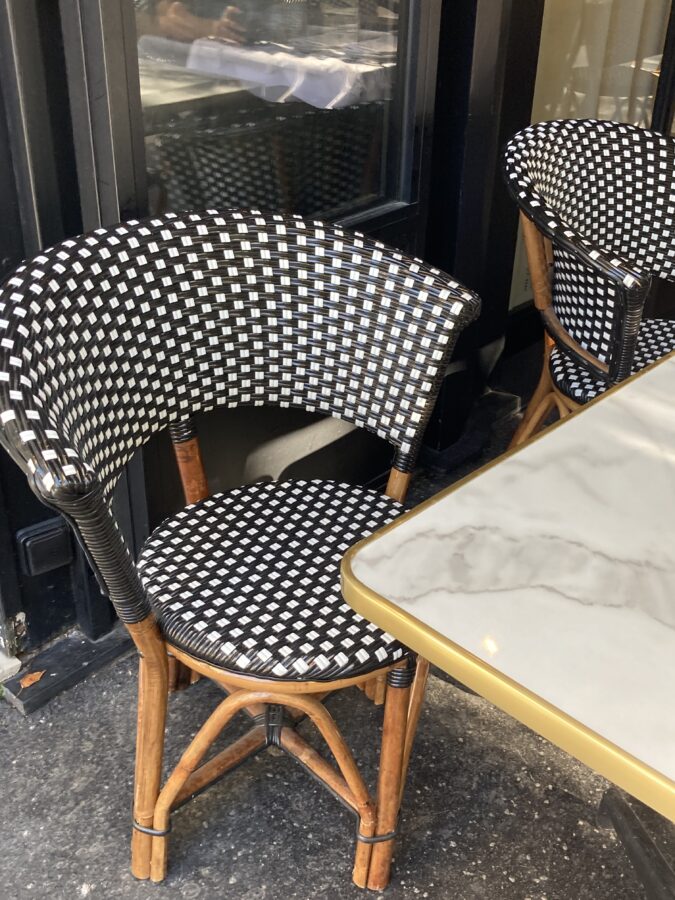 Doggies:
Winner: # 1 with 12 votes (Don't miss Bernie in the background!)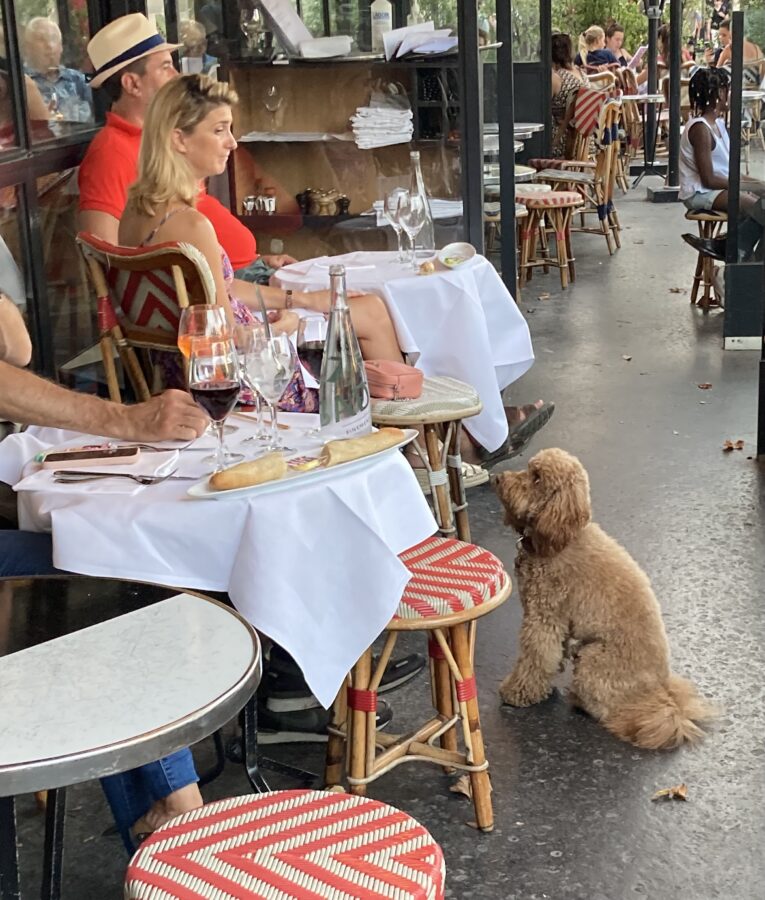 Runner Up: # 4 with 8 votes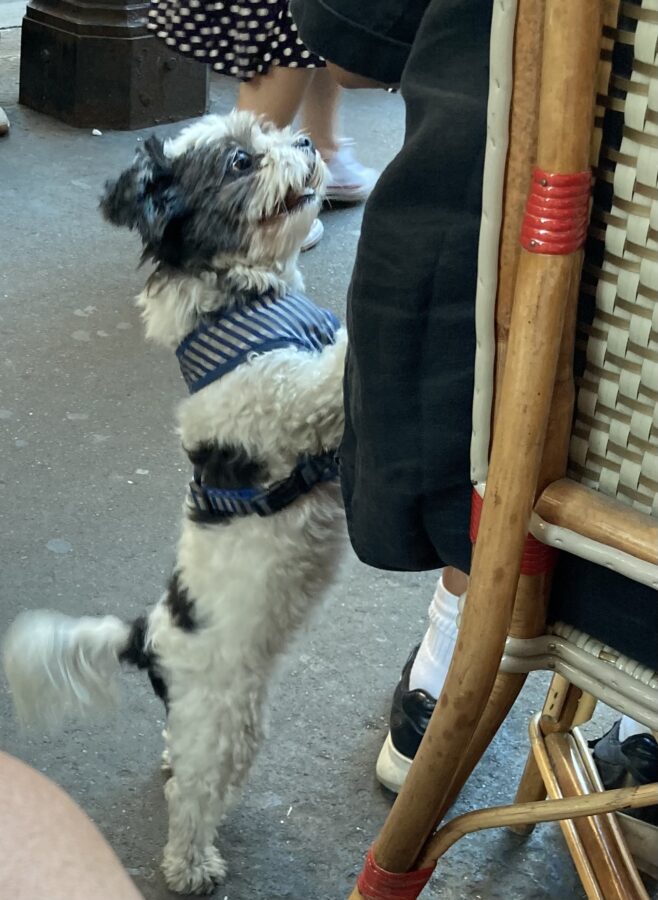 Hope some of your choices made the cut!
It's hard to turn my camera off as we strolled through the area around the St. Paul church yesterday for several hours. The featured photo at the top is from the garden where we've had many a picnic.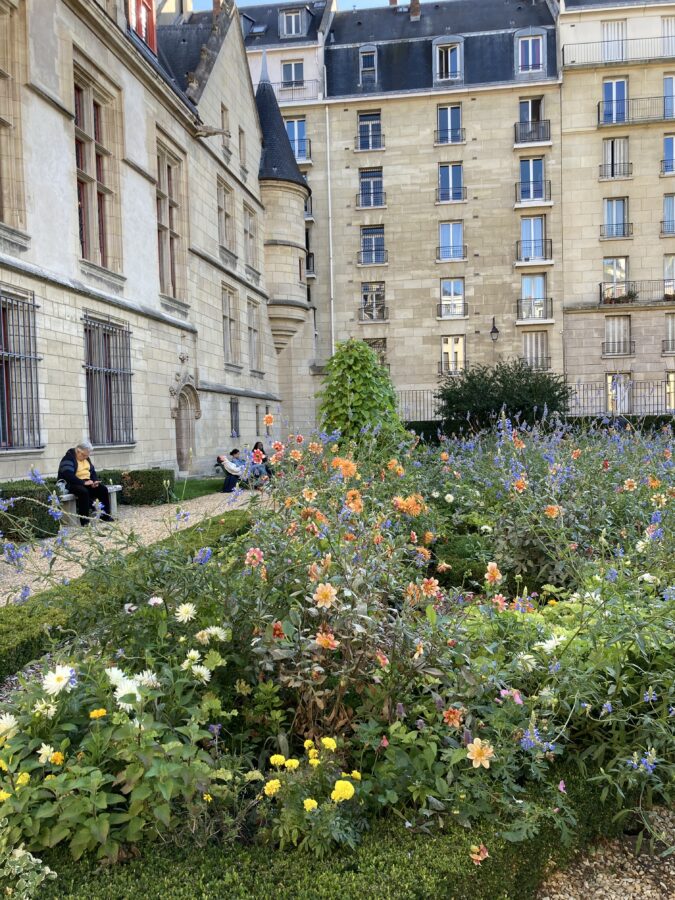 And especially for my daughter, I've become part of the tennis shoe craze in Paris!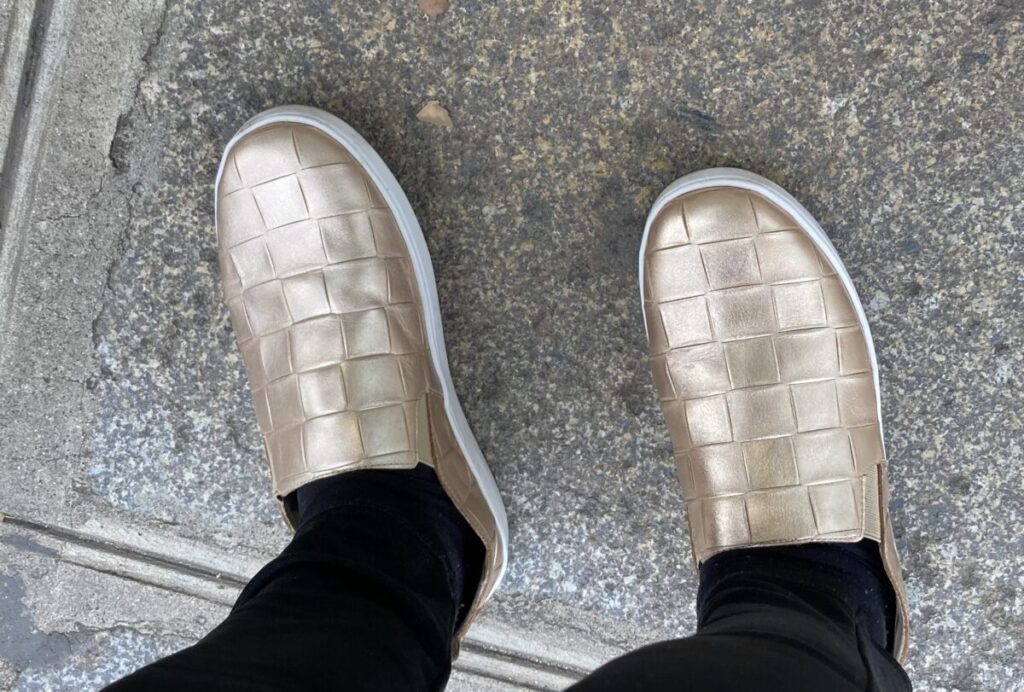 Tomorrow, we sadly say goodbye.
L & B