Bonjour mes amis,
So…we have now tried out all of our appliances with success but not without some challenges.
Our refrigerator is GREAT, almost like at home. The dishwasher is pretty easy and works like a charm…the washing machine, not so much. I set a dial which I thought was a time indicator, but was rather a water temperature indicator, and I put it on the COTTON cycle instead of MIXED. Running two loads took 5 hours plus another 4o minutes down the street for the drying. We didn't even do the sheets, just the pillow cases this time. So, phew, glad it's done for a while. It takes so much electricity at a time when the French are all about conservation of resources. We're grateful to have a washing machine in the apartment so I don't mean to be a whiner!
The closest lavomatic is on Rue de Petit Musc where one of our favorite little cafés is located, Le Temps des Cerises, along an area where the cherry trees used to grow in the Marais. It's a great spot to keep an eye on the entrance to the laundromat and enjoy a café. Here's a look at the interior and the French version of a fortune cookie!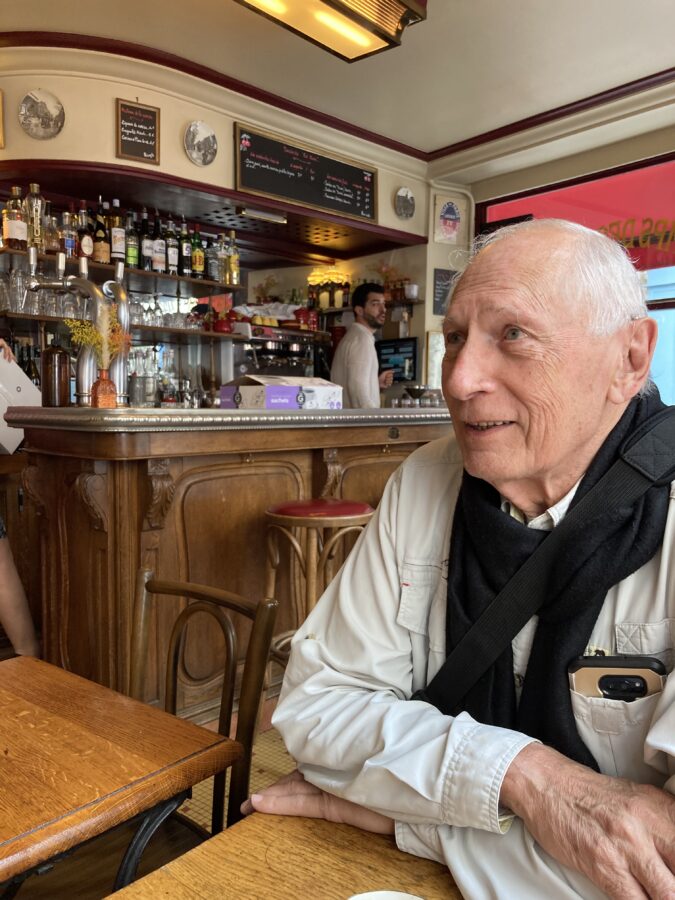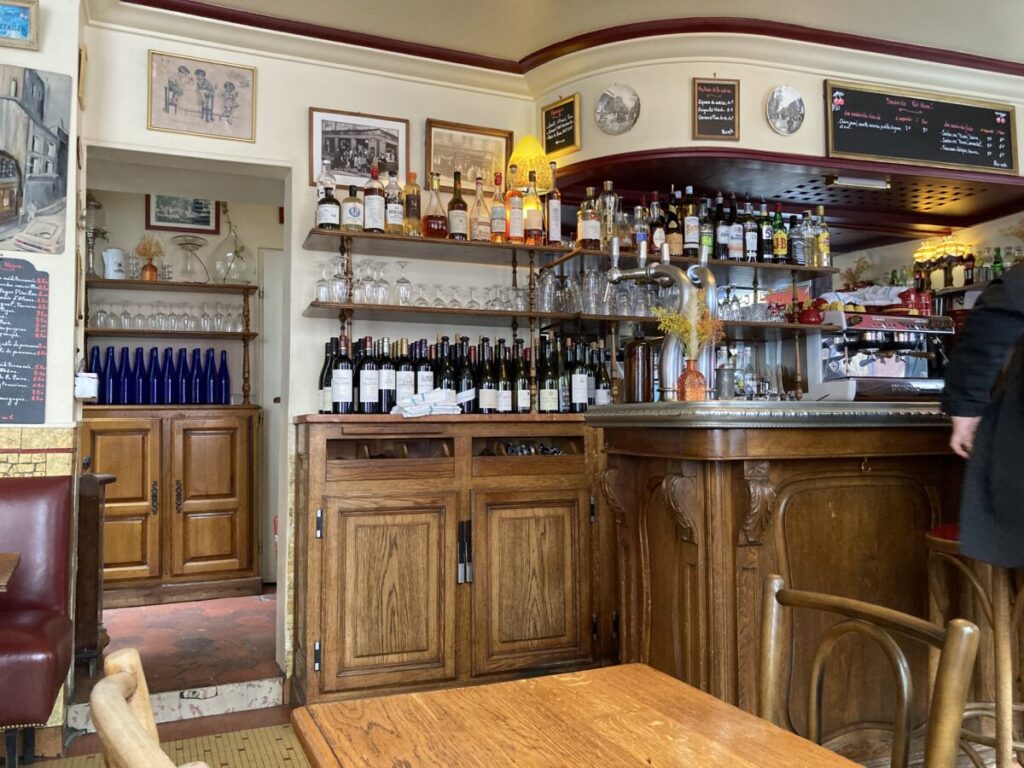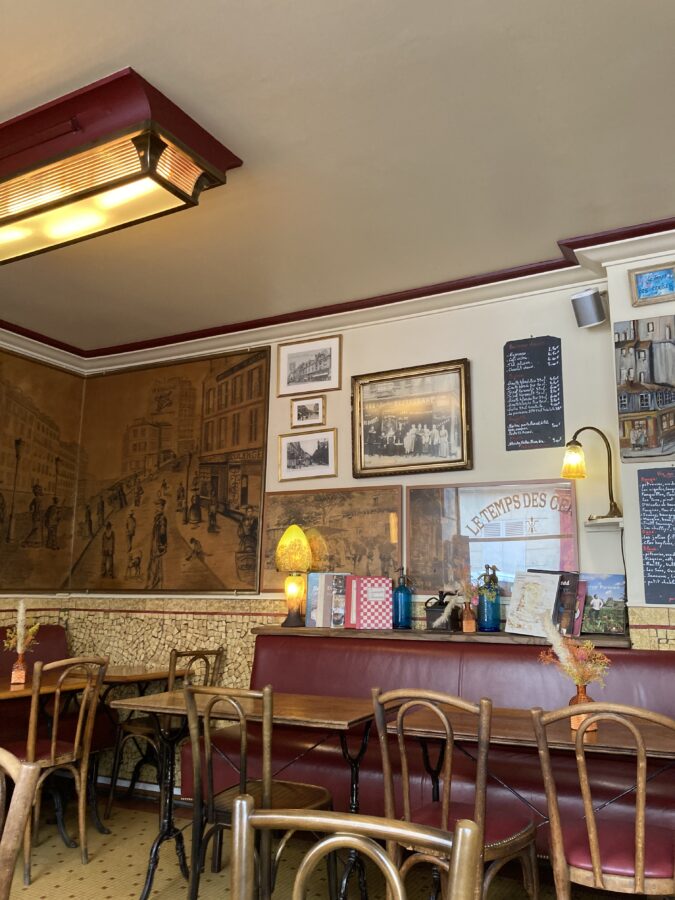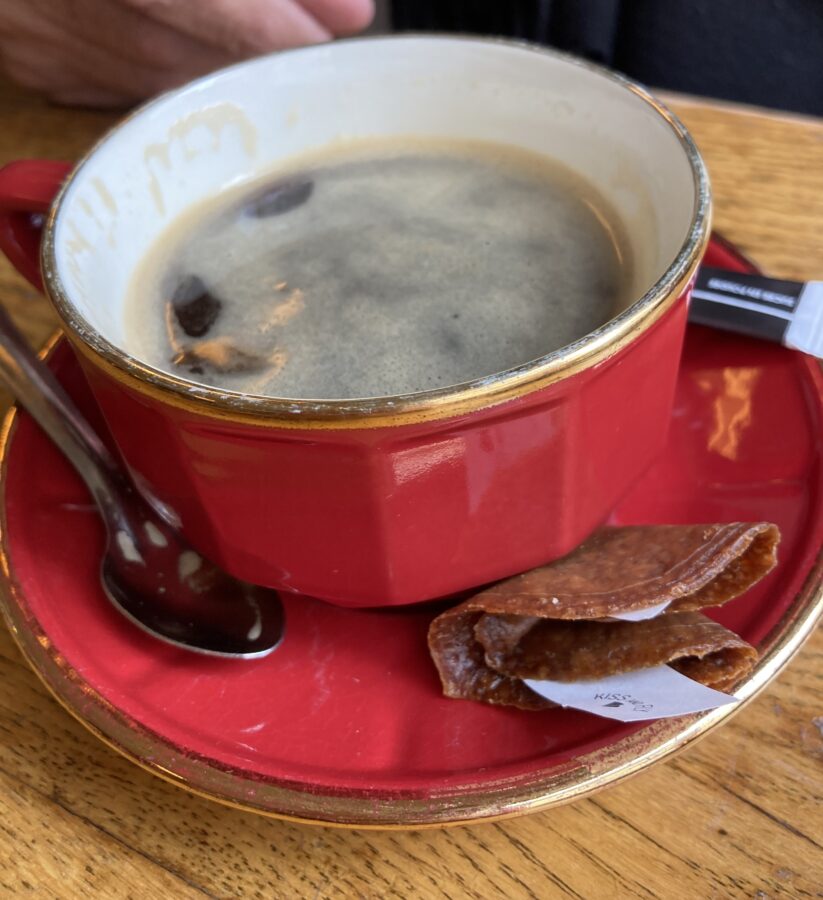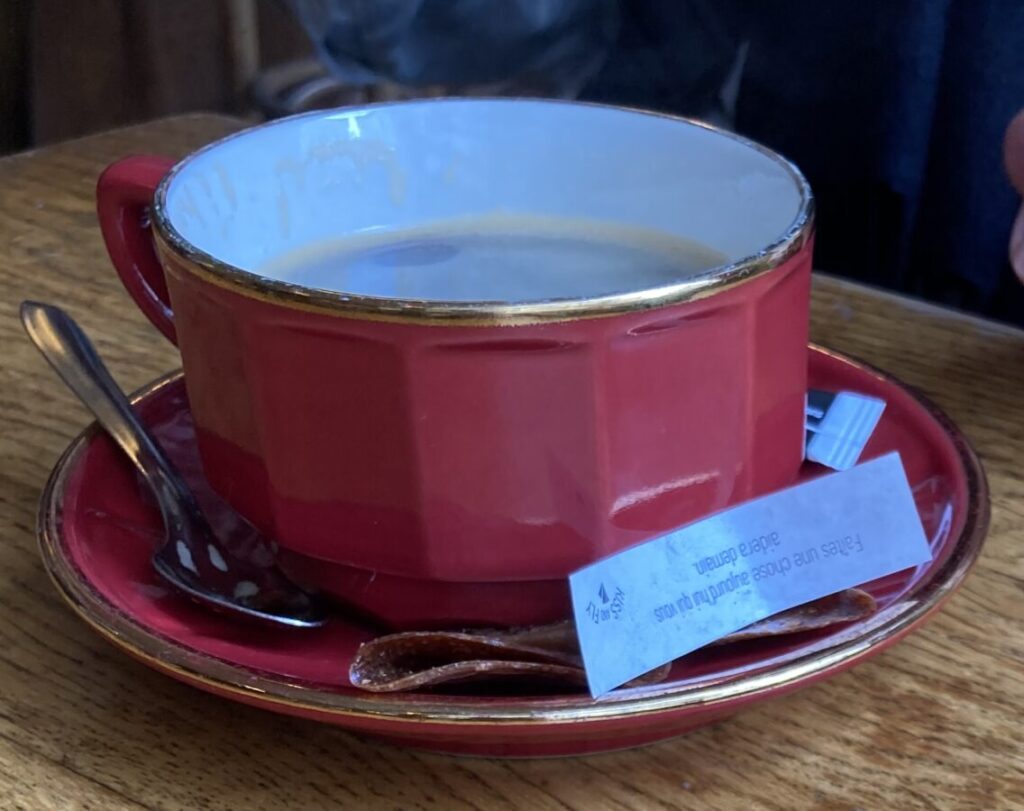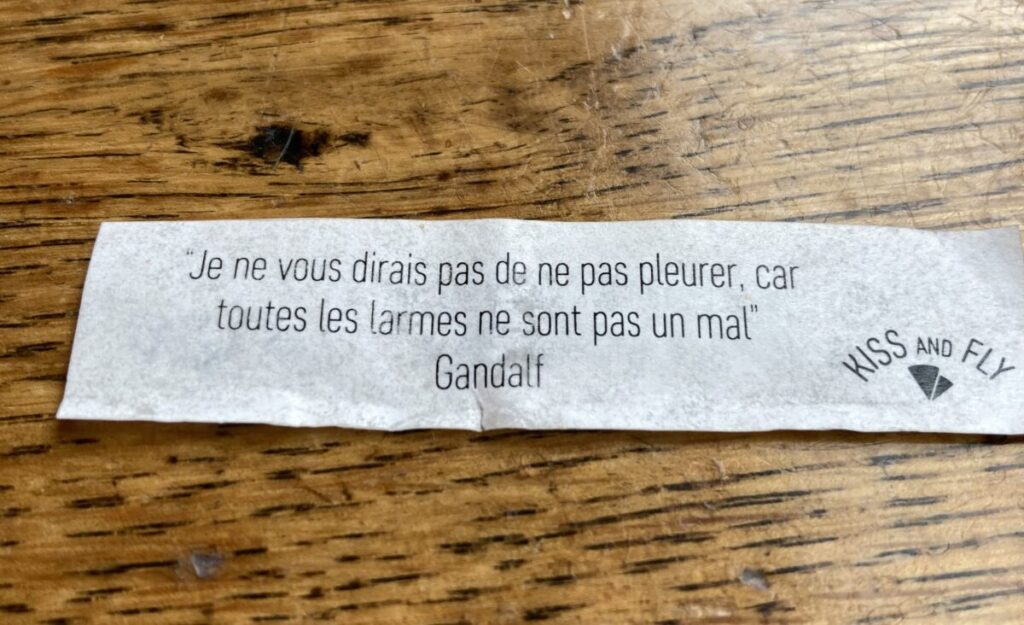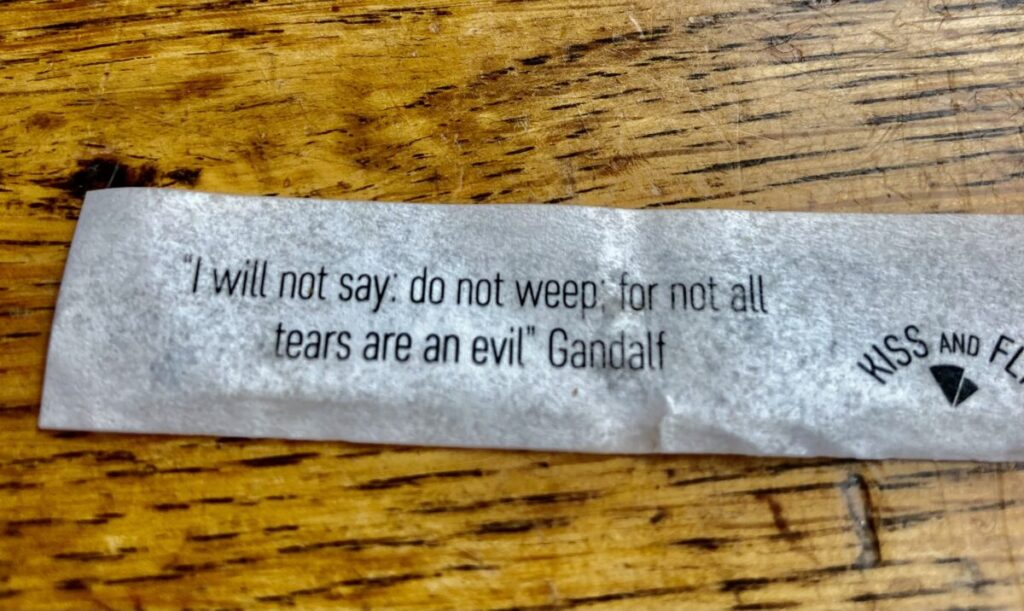 It was 4:30 before we were finished with our chores. (Bernie is trying out the vacuum this morning and we'll let you know how that goes.) We met our dear friend and former neighbor, Chantal, for an aperitif at 6pm. She's a treasure to us. This crazy guy popped in for a visit and wanted us to rate his outfit on a scale of 1 to 10.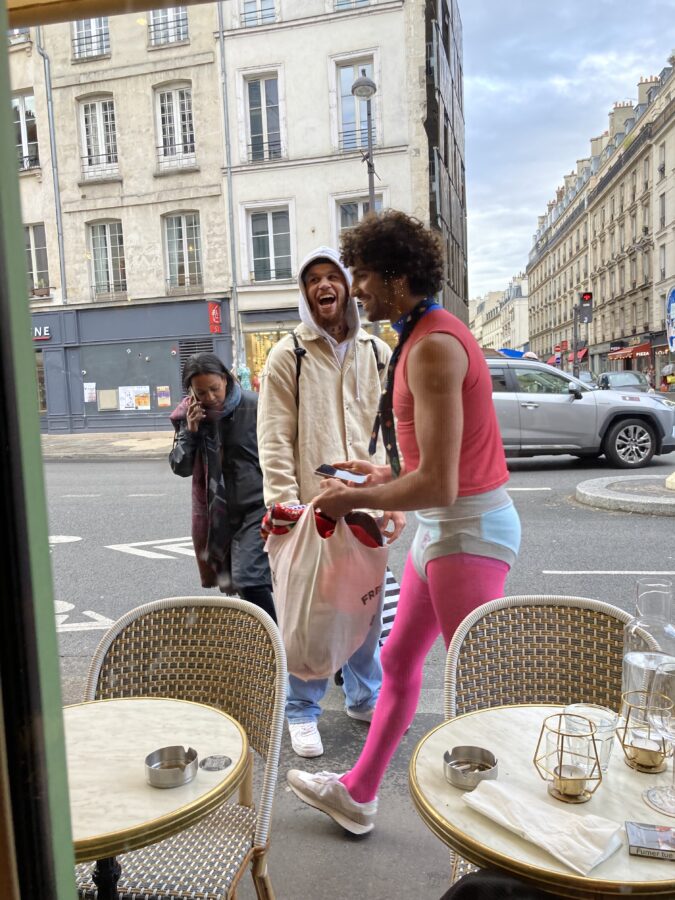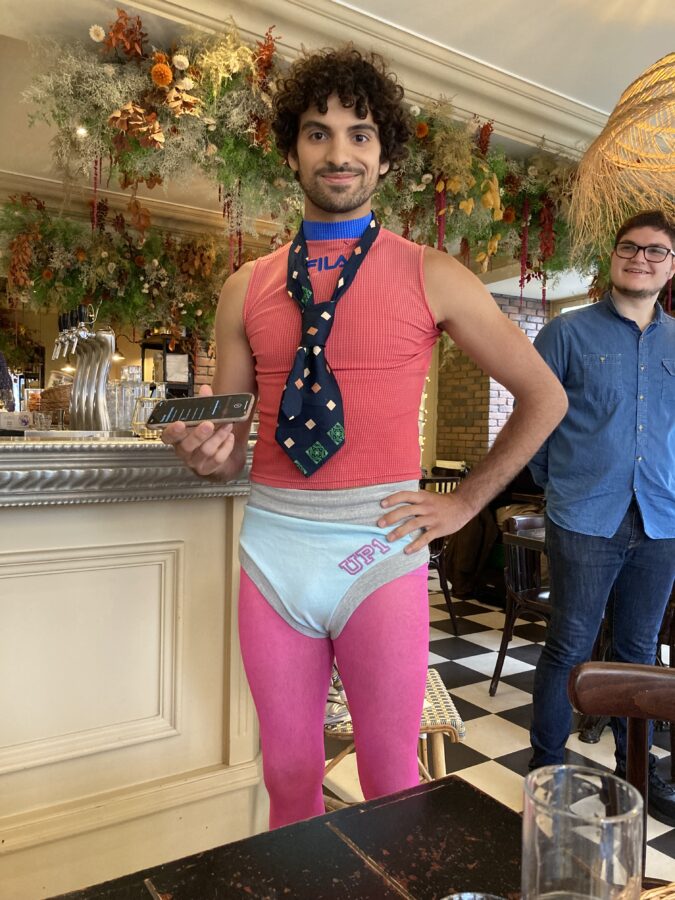 We had not walked much during the day so despite the drizzling rain and very cool temps, we took a stroll along the river.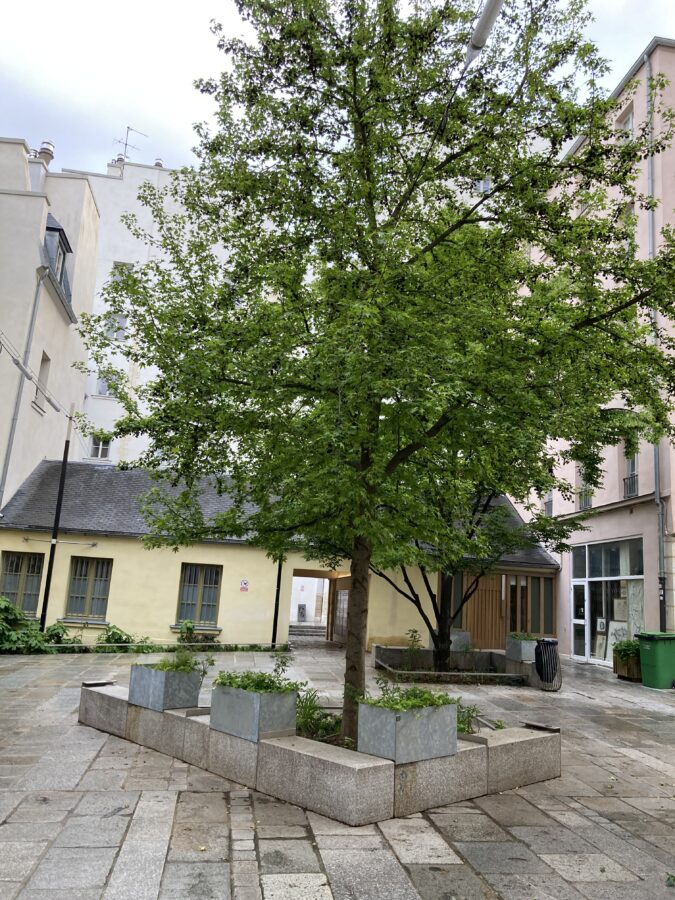 Our waiter last night said there was no sun in March or April and now May!! It puts a damper on everything. People stay in and the businesses suffer. Here's to some sunshine but none for today in the forecast.
L & B