Bonjour mes amis,
Paris always surprises us and this year, it's just downright cold! We met our friend Richard Nahem for a late-afternoon aperitif, and he came in wearing his winter ski cap with the salutation of, "This is ridiculous! I'm going home and turn on the heat." We quite agree with him. The temps are the same as they were when we visited for my February birthday but with the addition of a cold rain.
Today is looking better, and we await that with eager hopefulness.
Sitting in our tiny apartment is not a lot of fun so we braved the cold, misty rain to walk around Le Marais. I suggested the Uni-Qlo store which is huge but found the styles of the year not to my liking.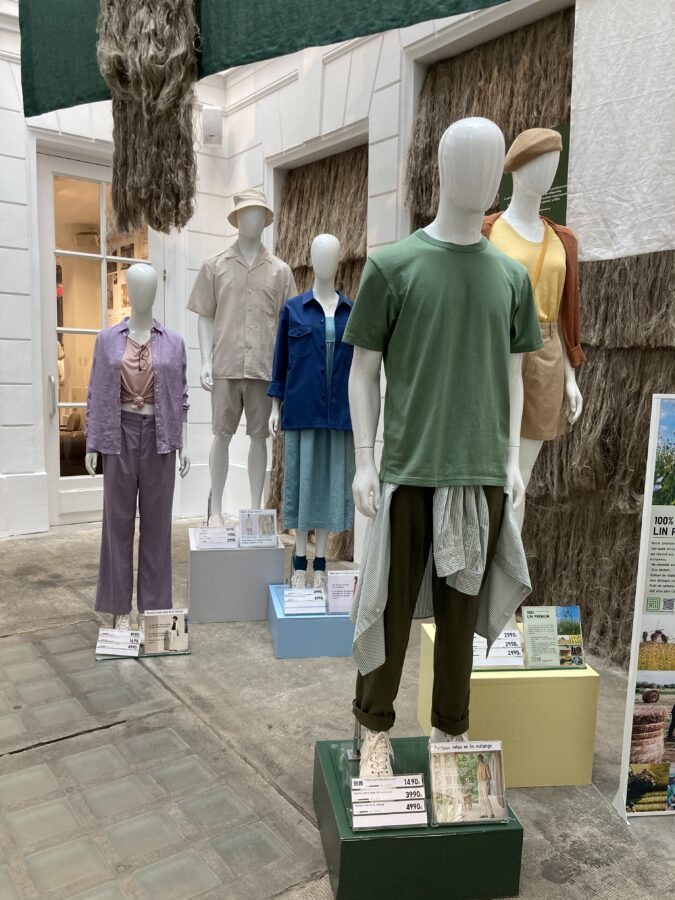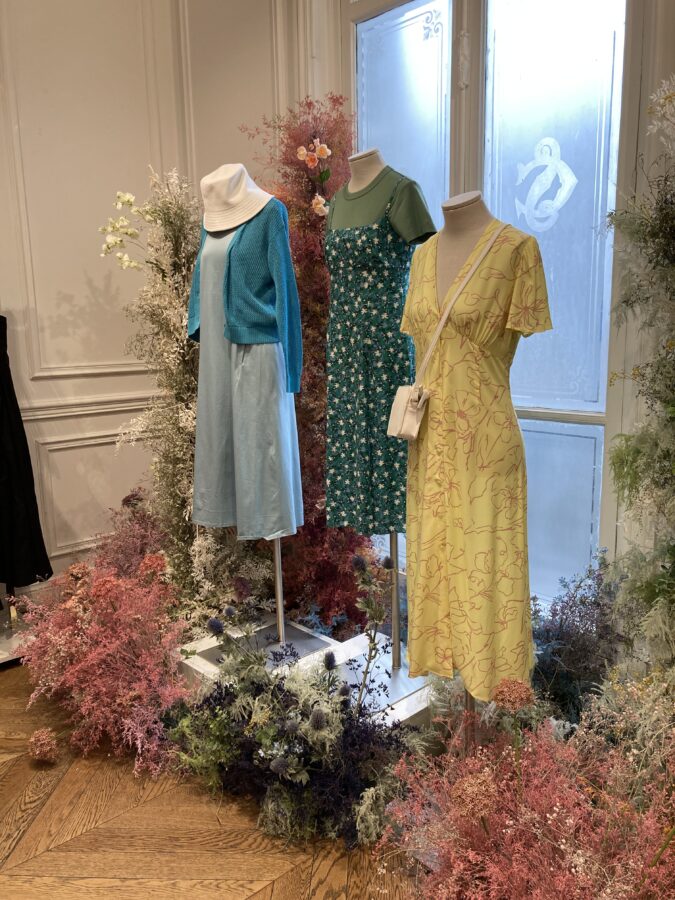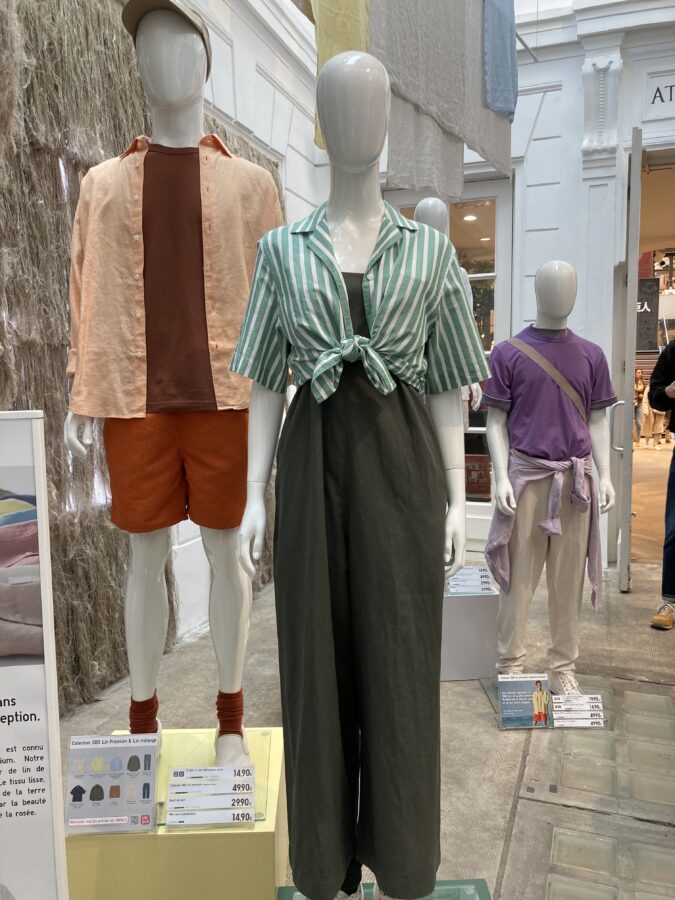 The clothes have a very matronly, muted affect, and the long dresses which are everywhere consume me because I am so short. What do you think? Of course, Uni-Qlo has a unique style
Our next stop was to a favorite bookstore/gift shop called La Mouette on rue Pavée. We stopped for a warm refreshment at the petit cafe in the rear of the store and chatted with a couple from Iran who now live in Los Angeles. They lamented the state of their country.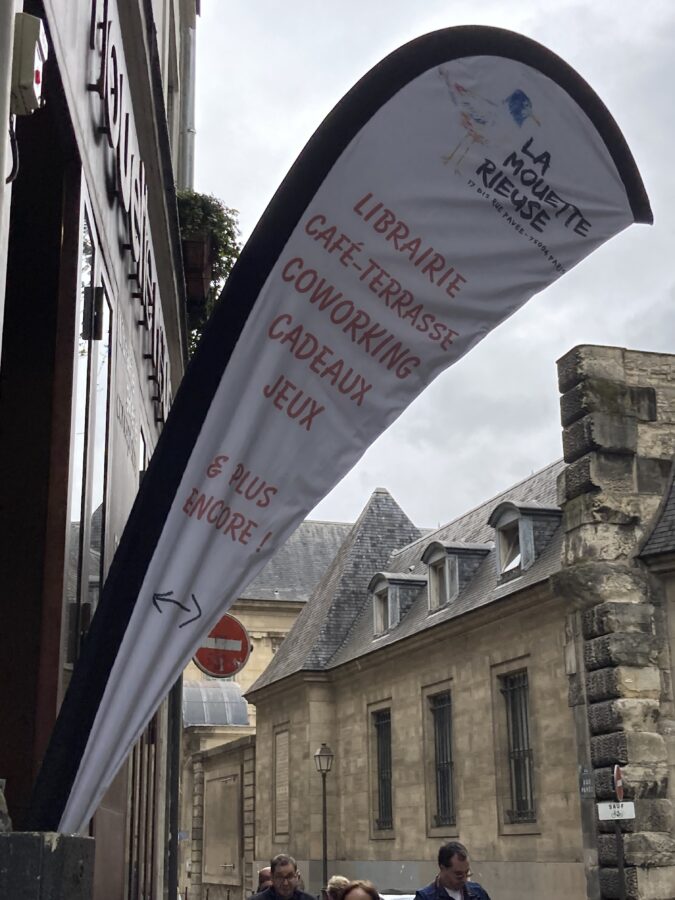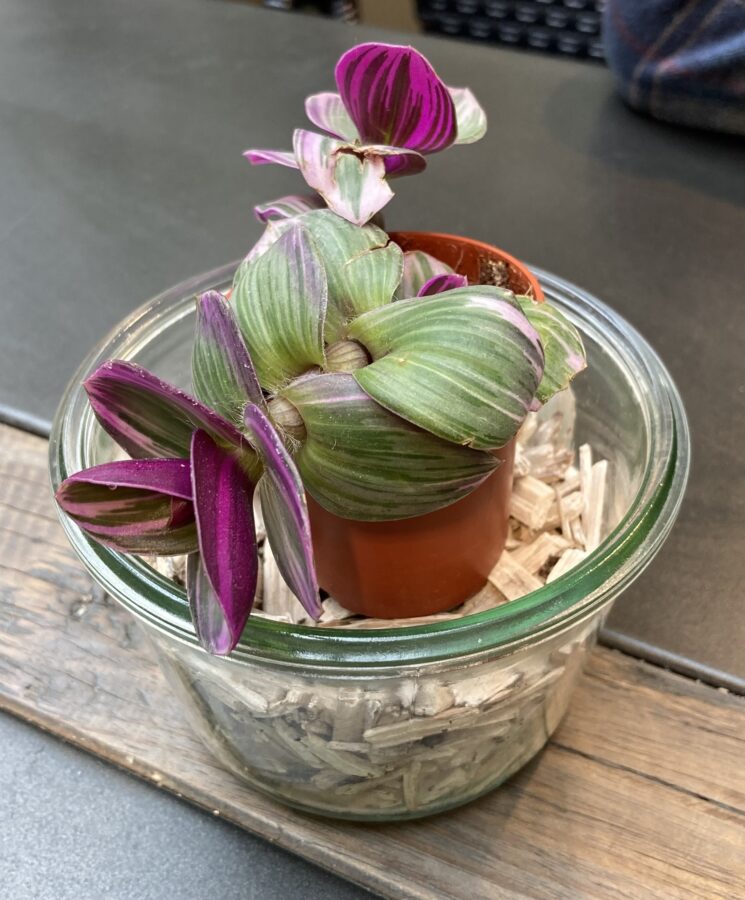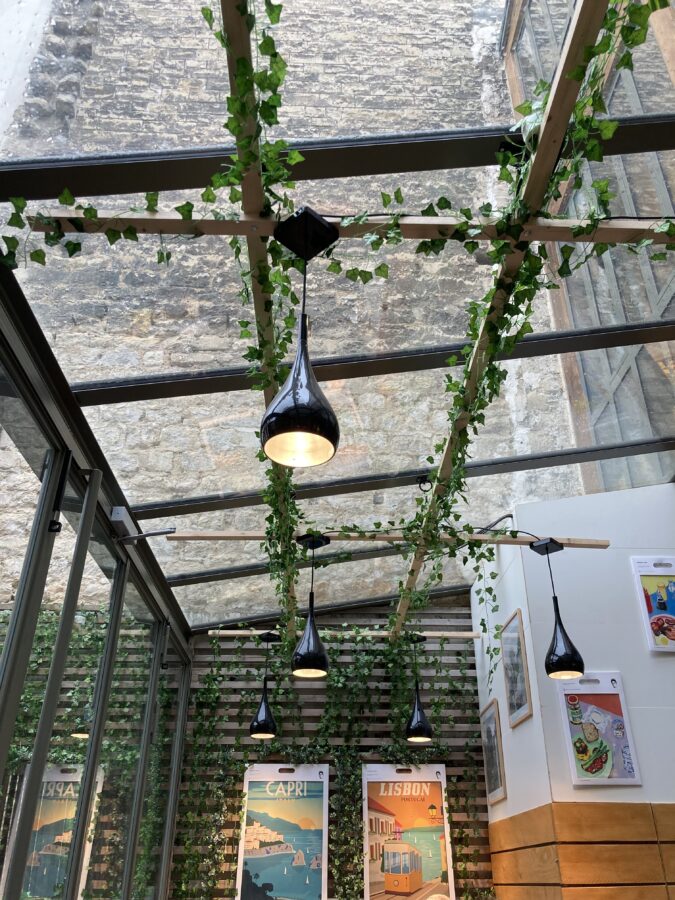 This shop is known for its mystery table of books. The line says. "Select a book with your eyes closed." What fun, and I have given these as gifts to friends who have visited. They are around ten euros and each wrapped up in disguise.
The shop has wonderful greeting cards, posters, wall hangings and place mats so typical of Paris.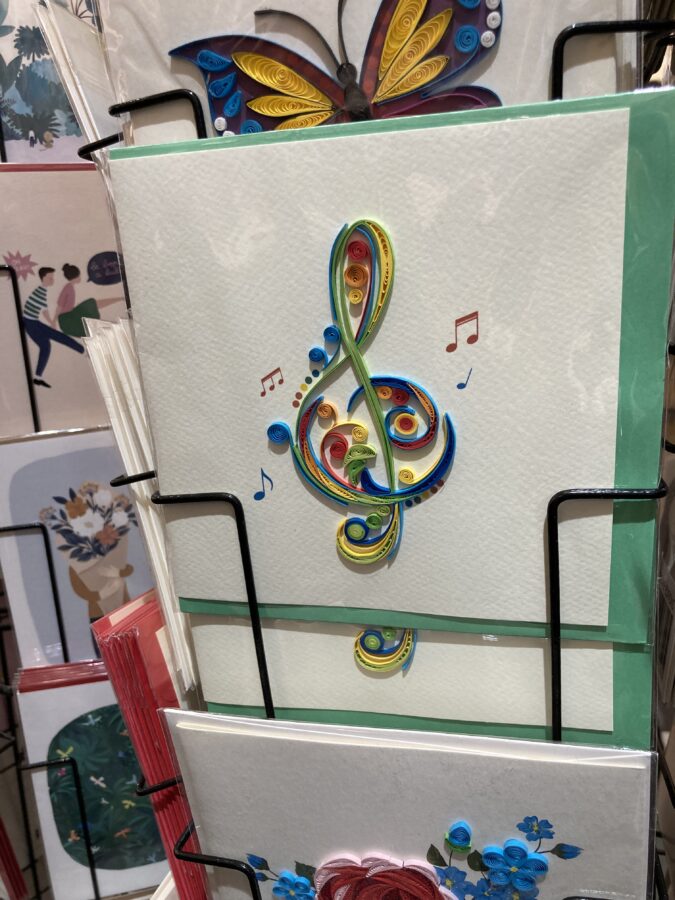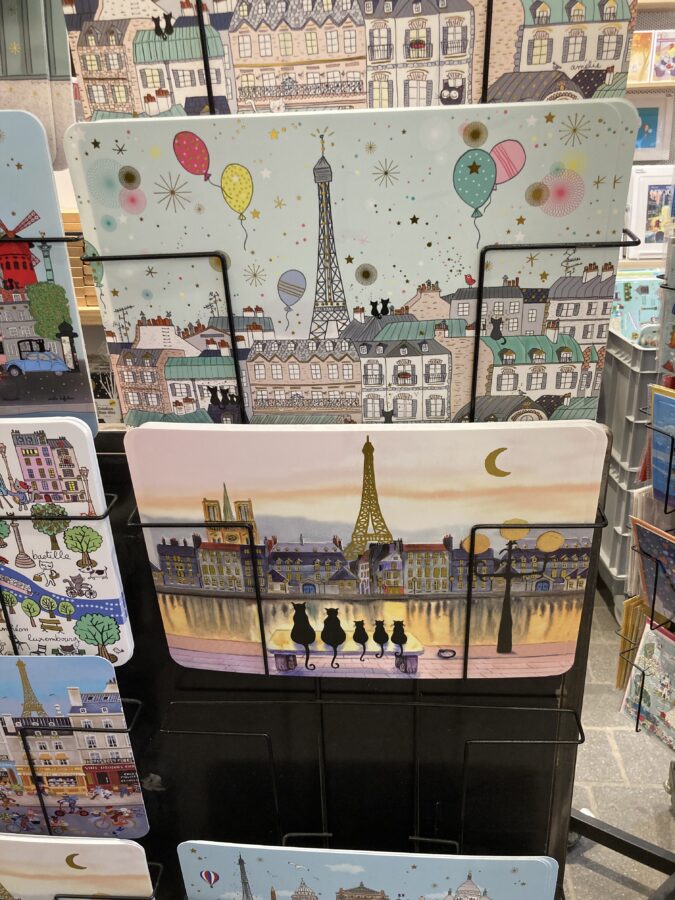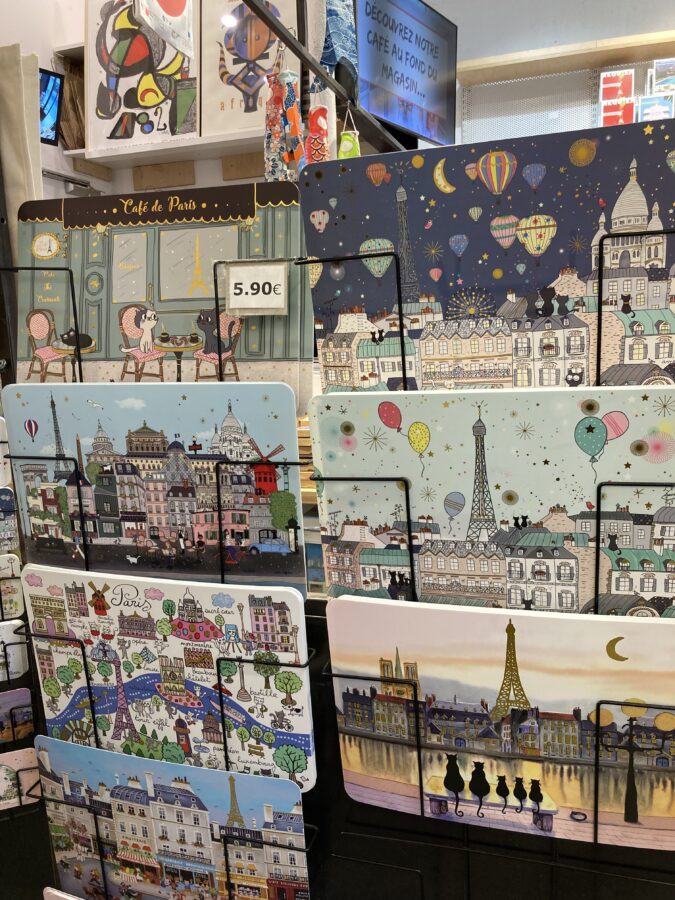 As a Paris visitor, never be fooled by the exterior of the shops, especially those in Le Marais. What can look much like a dump from the outside can be a vast array of delightful treasures. Take time to step inside.
Bernie ran into Miss Manon, our most-visited patisserie, for a baguette. Couldn't resist taking photos of the temptations along with a street bouquet.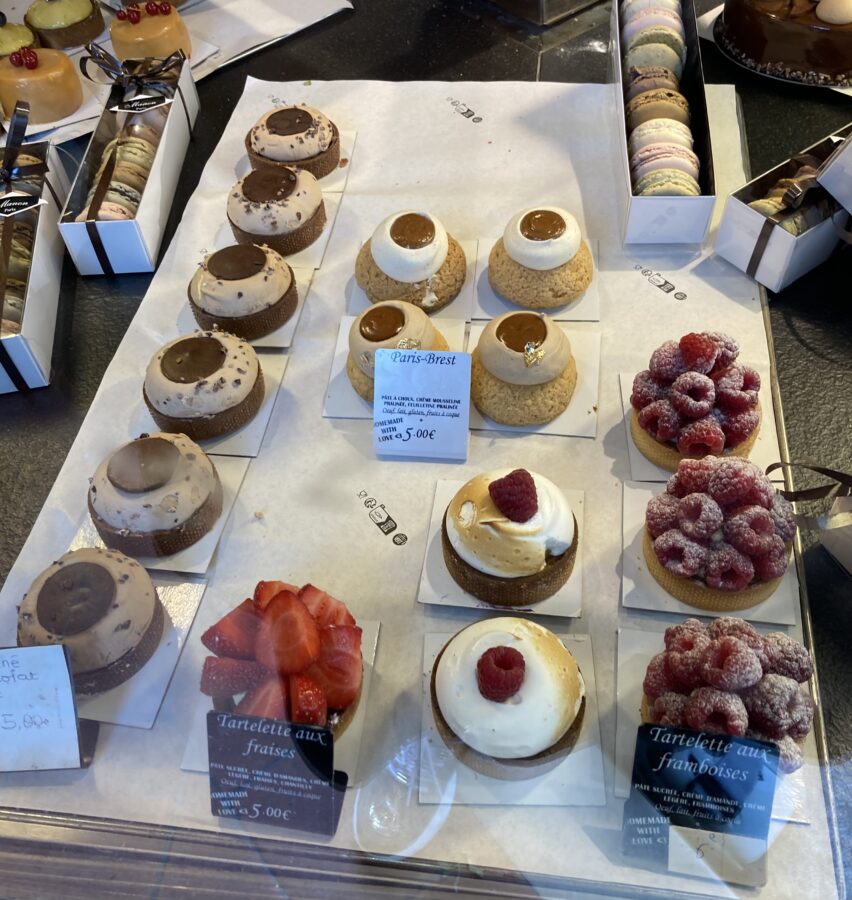 Though this may look like a plain, brown door to you, it was our old apartment for  a dozen years of  joie de vivre. We still have the code, still open the door, and relive the memories, many with some of you!
Hopefully, today will produce an array of interesting photographs as we venture to an exhibit on French food at the Conciergerie. It gets high ratings.
À bientôt
L & B