Bonjour,
I understand it's very, very hot in Huntsville, close to 100 degrees. So sorry!  Yesterday in Paris was our best weather day since we arrived on May 16…77 degrees with some sun in the afternoon and early evening.  The waters along the Seine have begun to recede slowly but the lingering effects remain.  Consider that both the Lourvre and the d'Orsay museums are closed, no cruise boats docked along the Seine can carry tourists up and down the river, and the party boats docked permanently are unapproachable. The Batobus (water taxi) is dysfunctional. One restaurant on Quai Celestin is closed. For all of those entities, the flood is very real. That is bound to effect the overall economy of Paris. Life does go on for most, however, and all are praying that the rain holds off until the river can find its usual banks. The closed, riverside expressway has made traffic a knarly mess in our area.
We have a favorite strolling spot along Le Port de Paris near the Bastille. The lower promenade area is still flooded as you can see, and entering and leaving your boat is a project.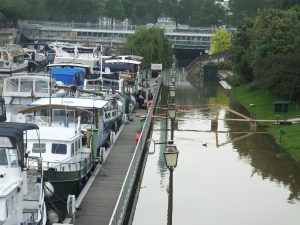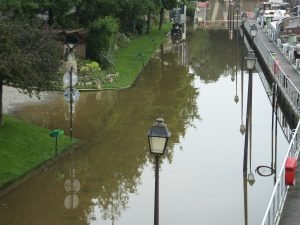 Here's one interesting picture of how to bring your backyard to your boat!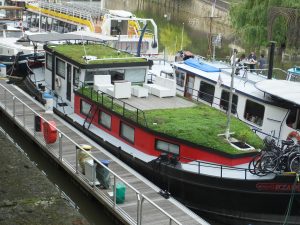 Our friend, Jan Smith, has been sick since arriving in Paris, so we did not see her yesterday.  However, we had a fun day with Tony Porter and checked out a new museum for all of us, Musée Eugene Delocroix on rue de Furstenberg.  It is small but lovely with delightful gardens which we share here with you.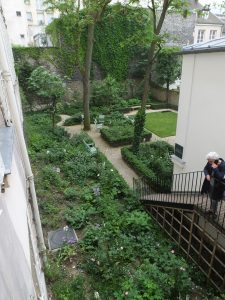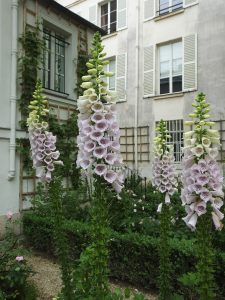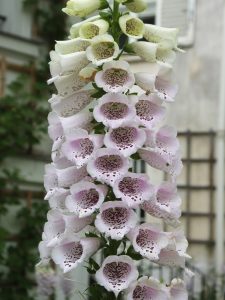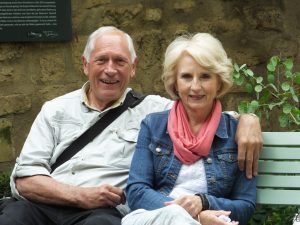 We enjoyed a late lunch at Le Procope, the historic old bistro dating back to 1686 and visited by such notables as Benjamin Franklin. Tony did a good job of taking our picture; we'll do likewise today!
Here's some interesting café chairs and of course, the always-present bride-to-be.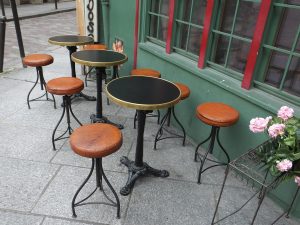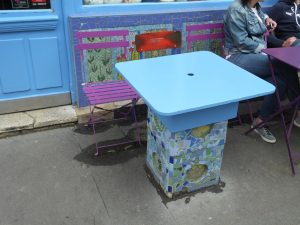 Have a great day,
L & B