Dear Friends,
What can I say?  I'm a Southern gal from Alabama and nothing suits me better in Paris than warm temps, blue skies, and sunshine!  That's what we had yesterday in one of our best weather days since arriving. The city is adjusting to the flood and life goes on amazingly well.
Our guests are here for the week, but our friend Jan is still under the weather, so we have been hanging out with Tony.  Yesterday, we went to the Rodin Musuem along with a crowd of other people! We concluded that the surge of folks creating a very long line was partly because the Louvre and the d'Orsay are still closed.
Hope you enjoy these photos. Our assessment was twofold: it's a beautiful place and Rodin was remarkably prolific.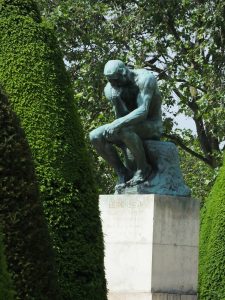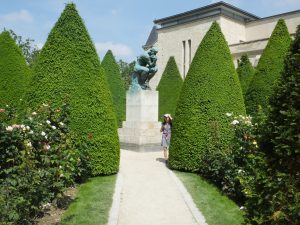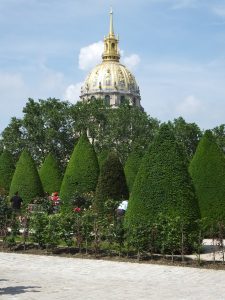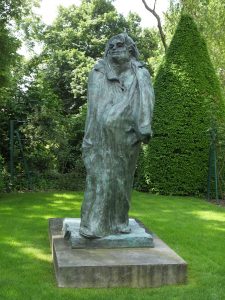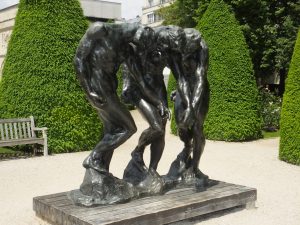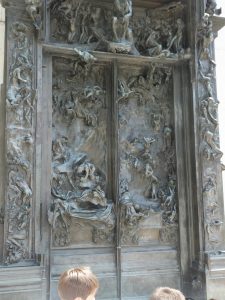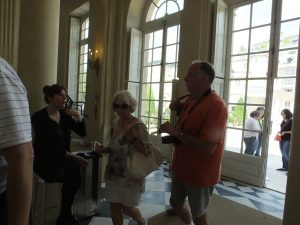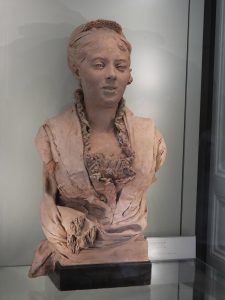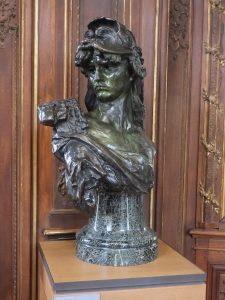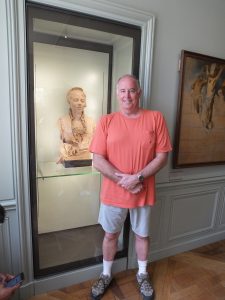 Our evening was spectacular.  We shared in an earlier blog post that the Musée de L'Homme had reopened along with the Café de L'Homme. We had dinner there last night under a beautiful sky, the Eiffel Tower as a backdrop, delicious food, a rainbow, and even a string quartet playing just beneath us.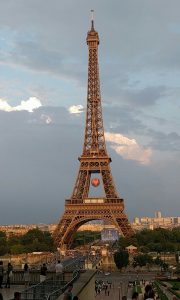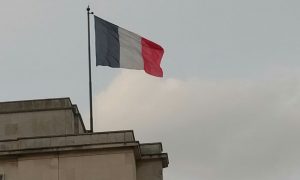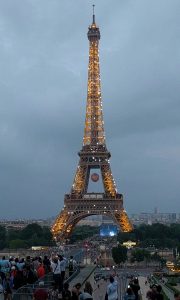 Just to report that of our list of 24 new things to see and do in Paris, we have done 4 so far!  Better get with it.  Here's the latest café chairs.
Have a great day,
L & B