Bonjour,
I'm an early riser so getting up at 9am tells you a lot! We had another marathon day yesterday and fell into bed after 11pm. (Natalie and Carson were out still prowling the Champs and Arc de Triomphe.) Between vertigo, snoring, late-night texts and too much caffeine, sleeping is at a premium. I always remind myself that it's just one night and not the end of the world. I can catch up later.
We had made a list of must-do's for Natalie and Carson's visit, and we have covered almost all of it. When they were here two years ago, the majestic classic opera house, Le Palais Garnier, was completely closed for renovation. Yesterday was all about marking that off our list.
Our day began with another snag when Line 7 (direct to the opera) was closed because of a wreck somewhere on the line.  So once again a recalculation. Sounds insignificant but in Paris it gobbles up the time. People rarely plan for moving-around-time in Paris. Make note of that if you ever come.
The delay gave me time to tell Carson the story of the Phantom of the Opera with an urging that he look it up on YouTube. The opera house is fantastic and well worth your time. Of course, when we finally arrived, it was totally jammed as is all of Paris! We did our own tour and think we captured the essence for 14 euros each. A guided tour is much more expensive.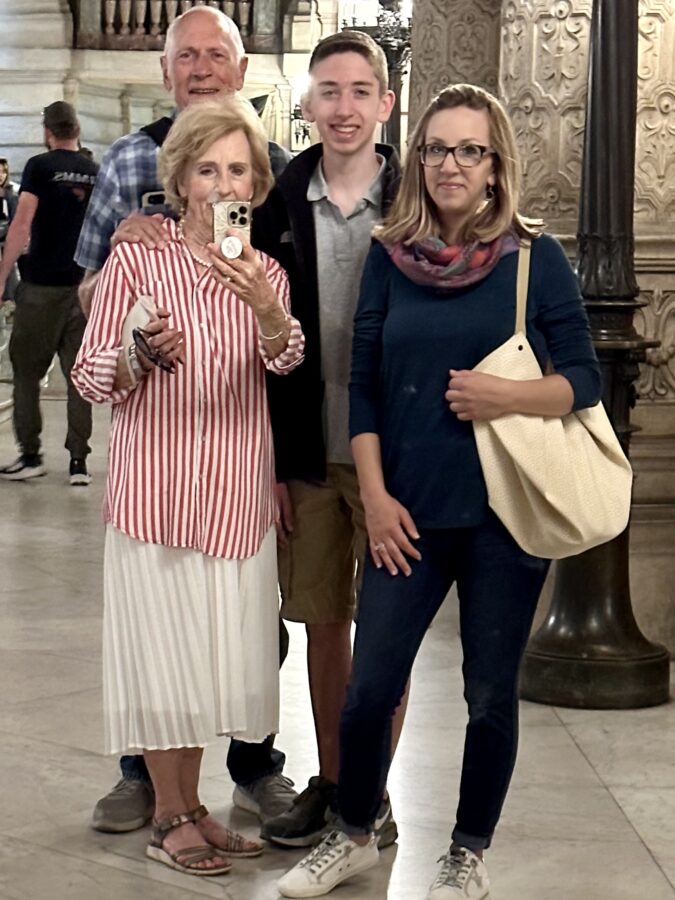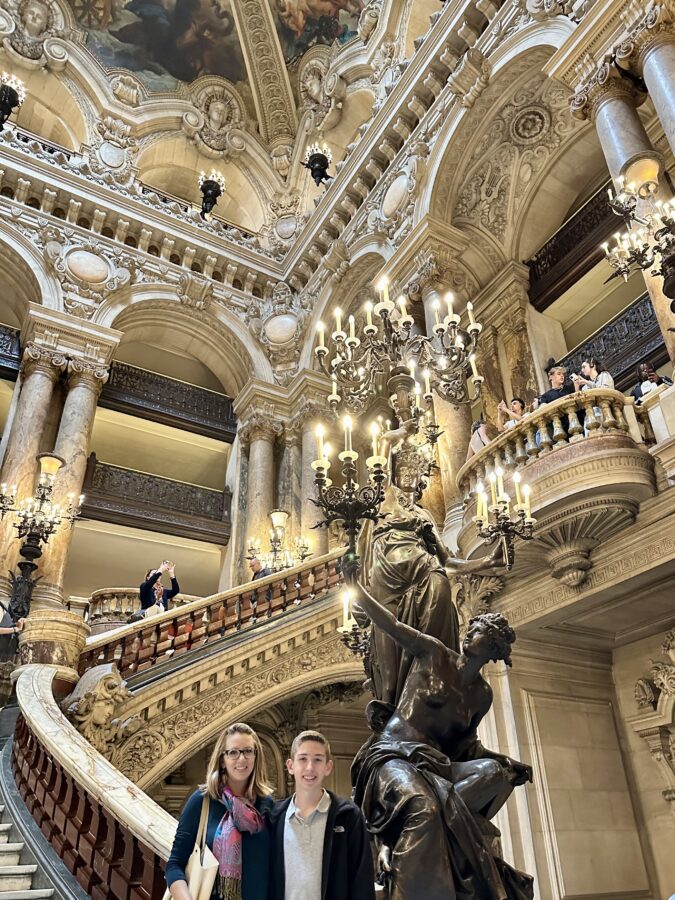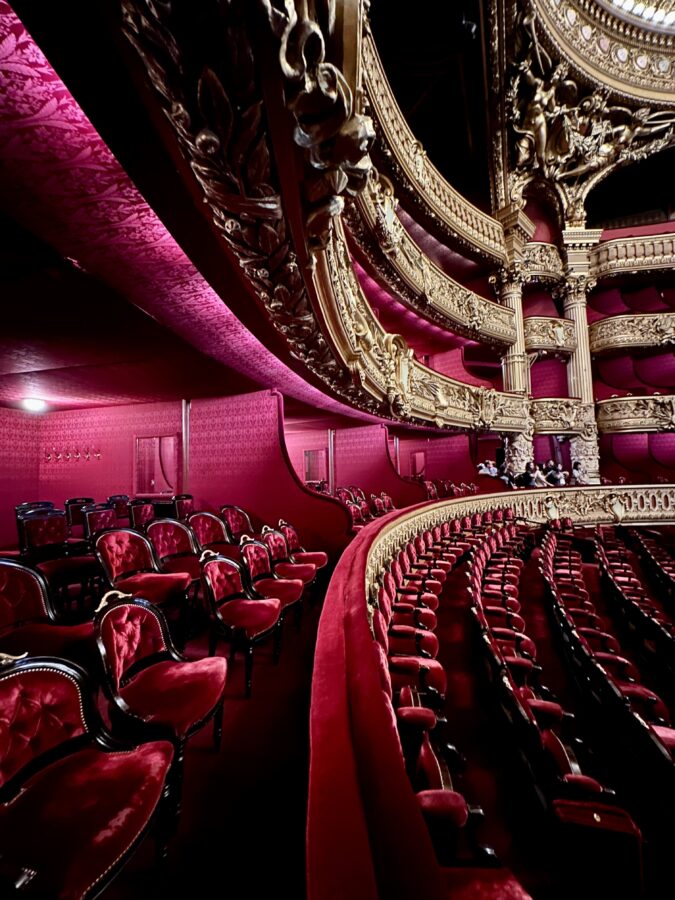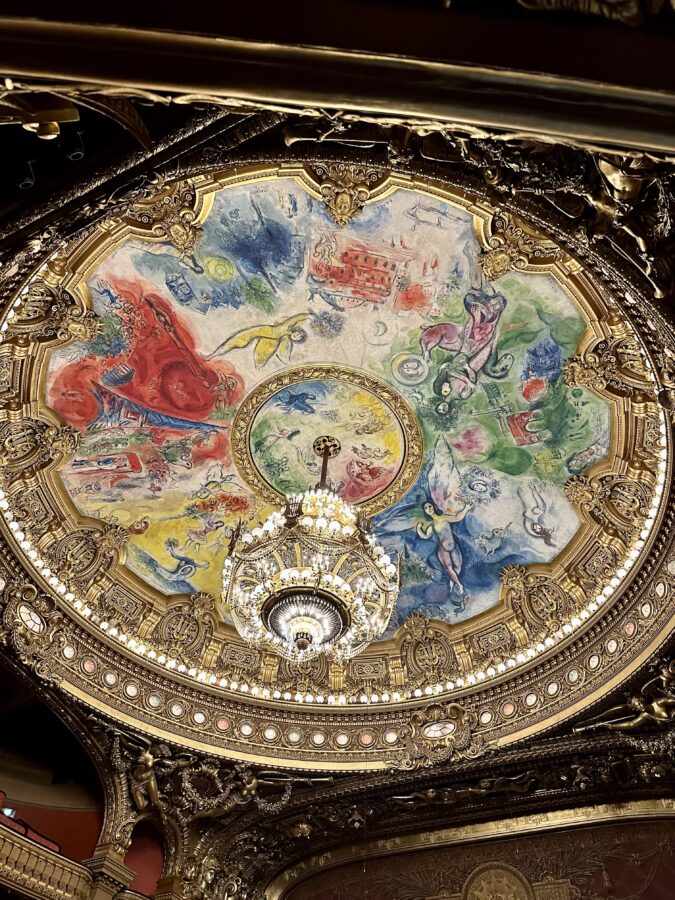 So sorry that the photos are jumbled up but this darn server isn't cooperating this morning.
Next stop was lunch at the food store at Les Galeries Lafayette and then across to the main building. We finally figured out why Carson wanted to go there so much.
So to end the evening, we rushed off to dinner at Le George at the top of the Centre Pompidou where you guessed it, they have totally changed the entrance which made us even later. The escalators were not all working. It's a journey to get to the top! The weather was exquisite and it was a lovely evening overlooking the city.
Late night on the Champs for Natalie and Carson amid a transformer blowout on the subway which scared them to death and left them in the dark for a bit.  It happens but it is unnerving.
Hope you enjoyed without all the steps!
L & B