Bonjour,
Yesterday tried really hard to dampen our spirits but we prevailed with Pierre and Laurie to have another glorious day. After having such nice weather for the past few weeks, we are sad to see the gloominess. Paris is a wonderful city but my sunshine roots from Alabama do NOT take kindly to days like yesterday.
We got soaked as we walked around, and umbrellas were of little help. Shoes, pants, my new blouse and OMG, my hair was a matted mess. I looked for a hat (mine is at home) but to no avail. We were a wet, sad sloppy bunch and finally had to step inside a little cafe to rest a moment. The streets are uneven so there were puddles galore— messy, dirty puddles. Pierre brought only the shoes he was wearing which had to be dried with the hotel hair dryer before dinner. It's funny now but not so much as we were swimming around in it.
We had lunch at one of the prettiest museums in Paris, Jacquemart-André on Boulevard Haussmann. Their tearoom is one of our favorites. It was raining so hard that the noise on the patio pushed us inside where the guys could hear better.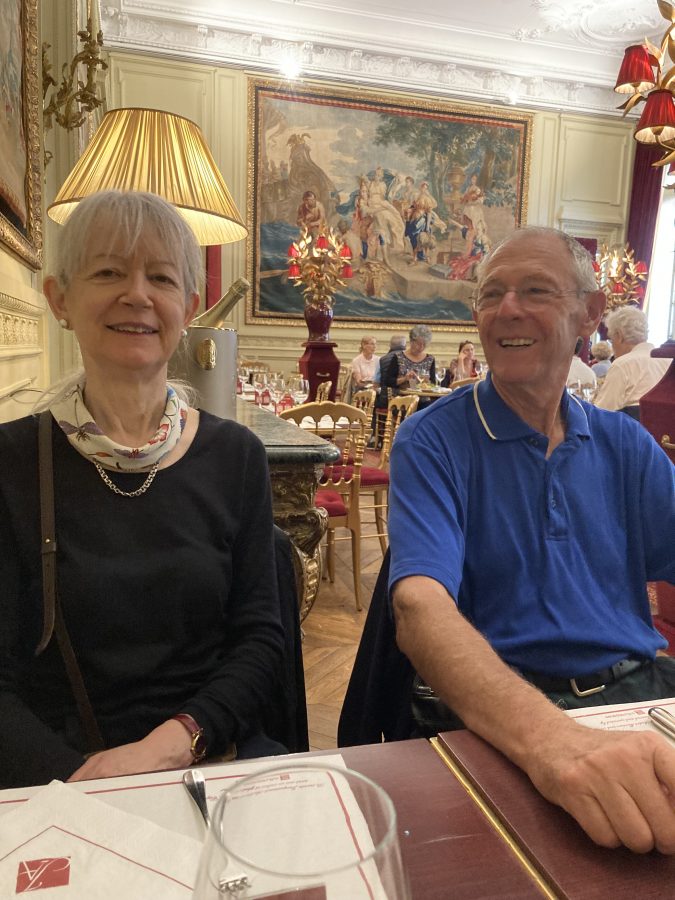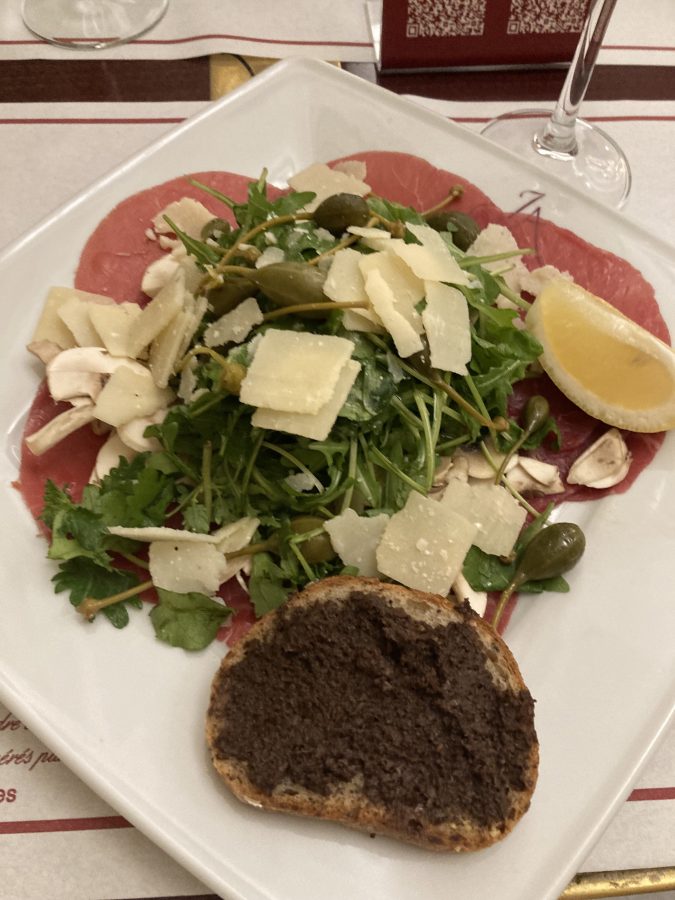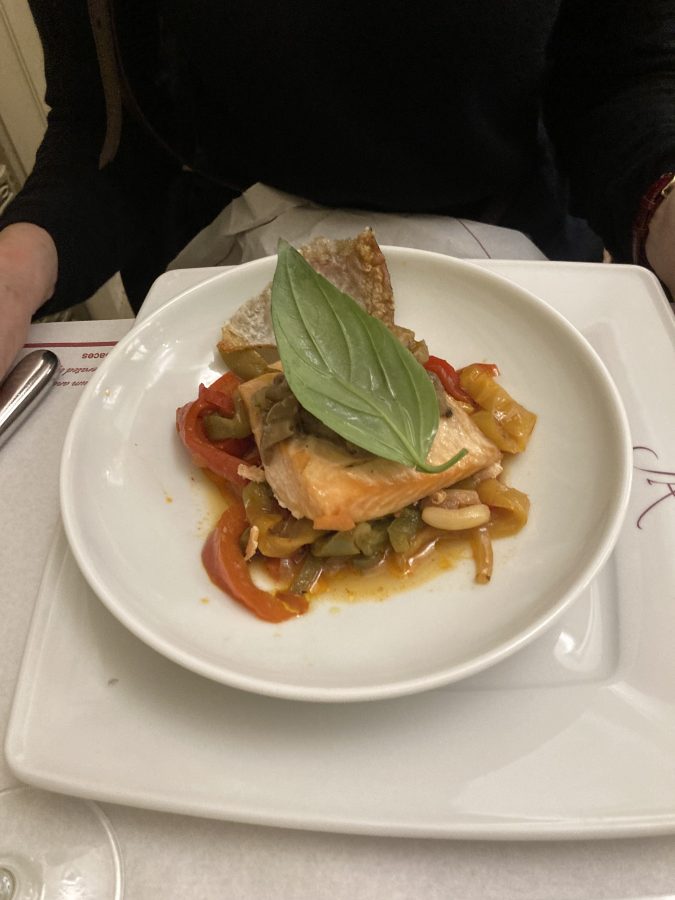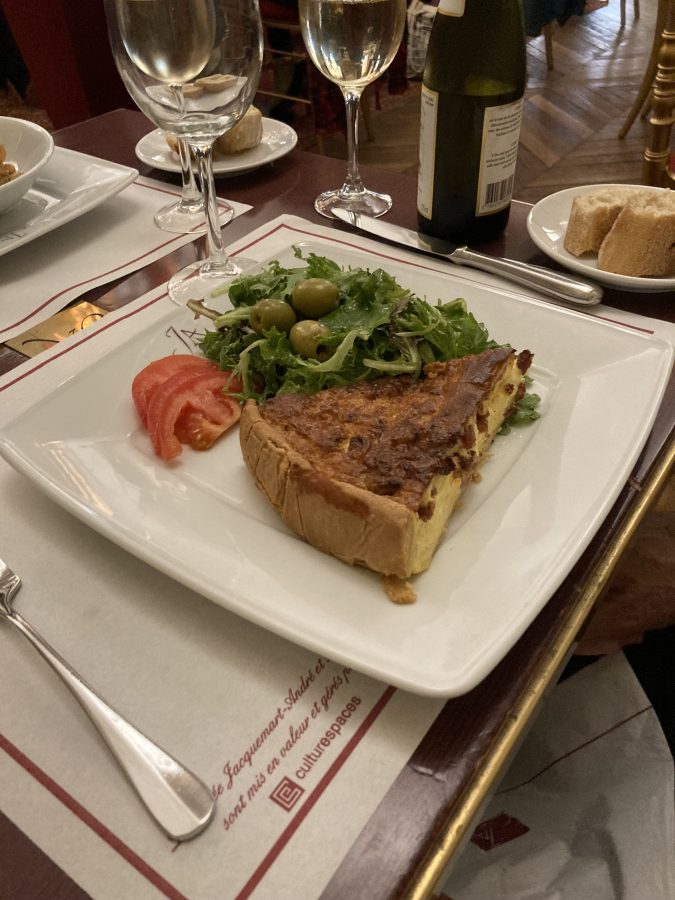 Their dessert cart is their signature feature and of course, I forgot to take photos. Sorry!
We were there to experience the Botticelli exhibit along with the rest of Paris. It was lovely but the show rooms are quite small and they were jammed. It was hard to move, hard to read any of the explanations and most definitely hard to capture a good photo. Here's the best we can offer starting with some info from the exhibit program guide. Read if you're interested.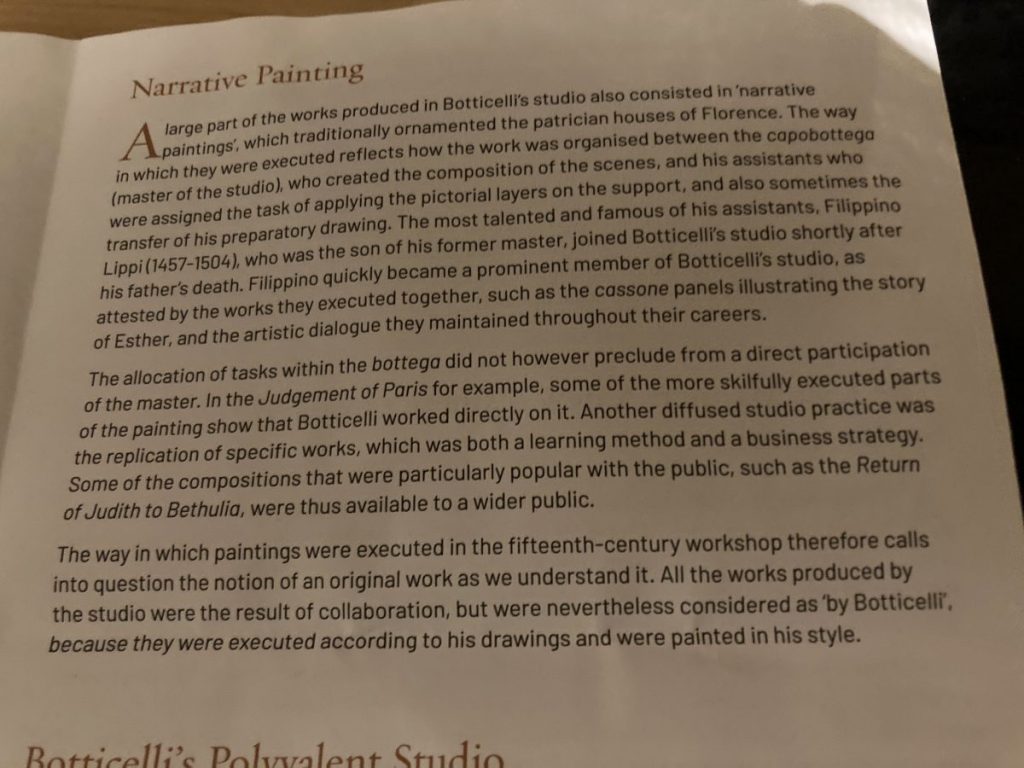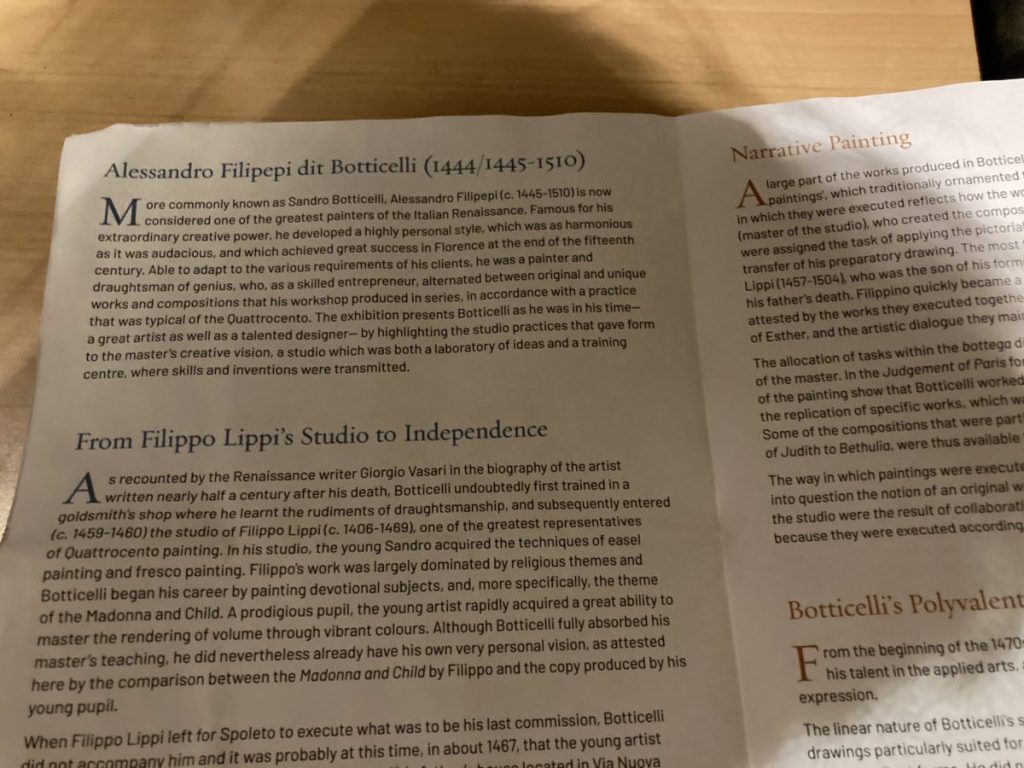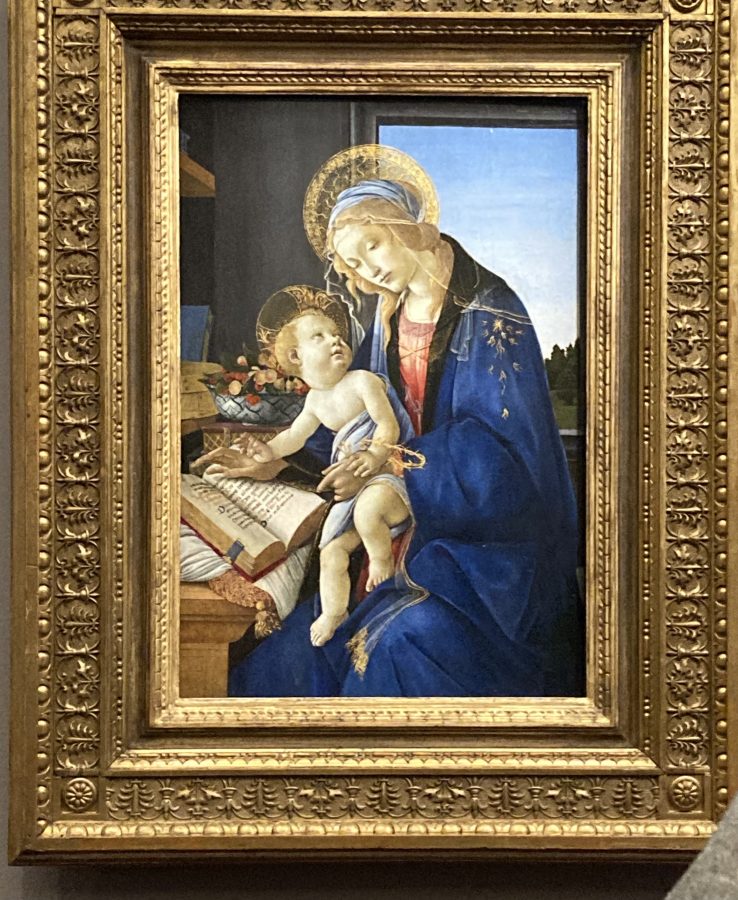 Don't miss going to Jacquemart! It is a gorgeous place.
Laurie was in pursuit of a shop which we finally found after doing battle with the rain. We separated to dry off and then rejoined them for what may be our best meal of the visit right inside their hotel, Le Pavillon de la Reine. Just fabulous food, atmosphere and service. And you do not have to be a guest to book dinner here. Put it on your list!
Lovers for the day were on the subway.
I'm in a rush this morning so please forgive mistakes. We're off to the Bourse this morning and then a Van Clef exhibit at Place Vendôme. Dinner this evening at Le George atop the roof at Centre George Pompidou.
Should I dare believe Bernie that we're supposed to have no rain today?
À bientôt
L & B