Bonjour,
I will confess from the top that most of today's photos were not taken by me.
The Shorys had a marvelous day trip to Giverny, the home of Claude Monet and the water lilies. We went with other friends in 2022 so decided to sit this one out. It's truly an exquisite place to visit and hopefully is high on your list.
The weather was absolutely perfect and this energetic trio decided to get bicycles and ride from Vernon (where the train left them off) to Giverny which we calculated to be about three or four miles. They loved it!!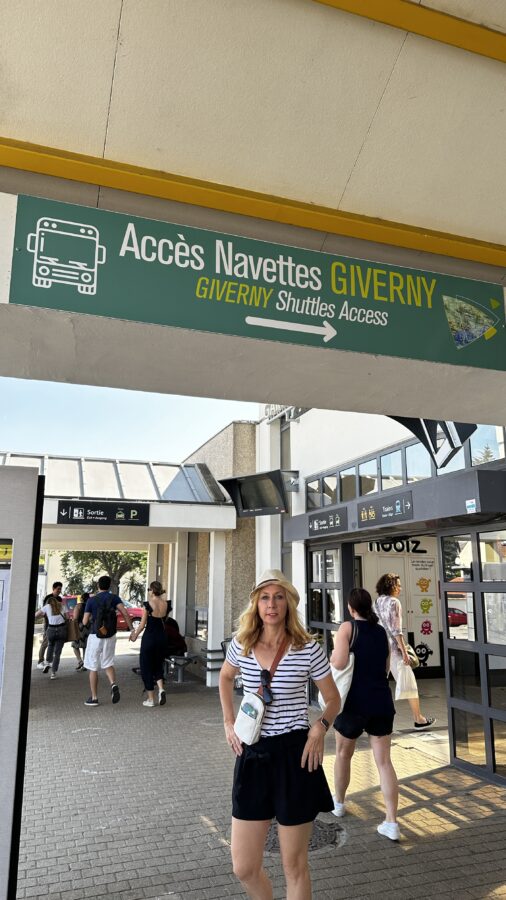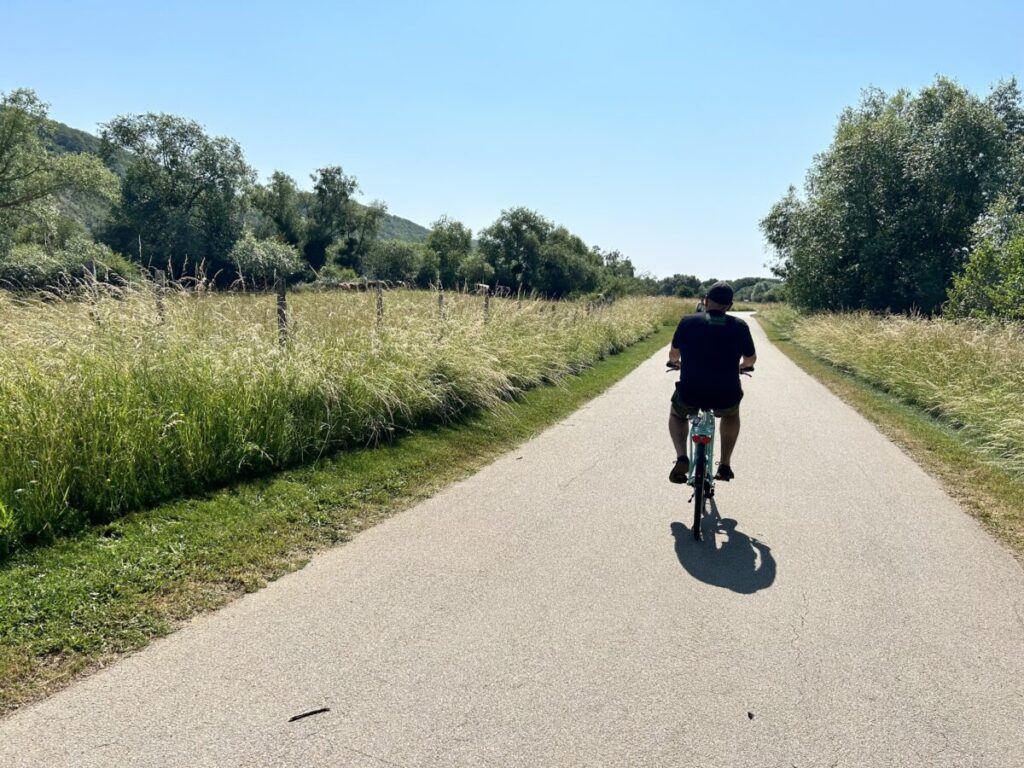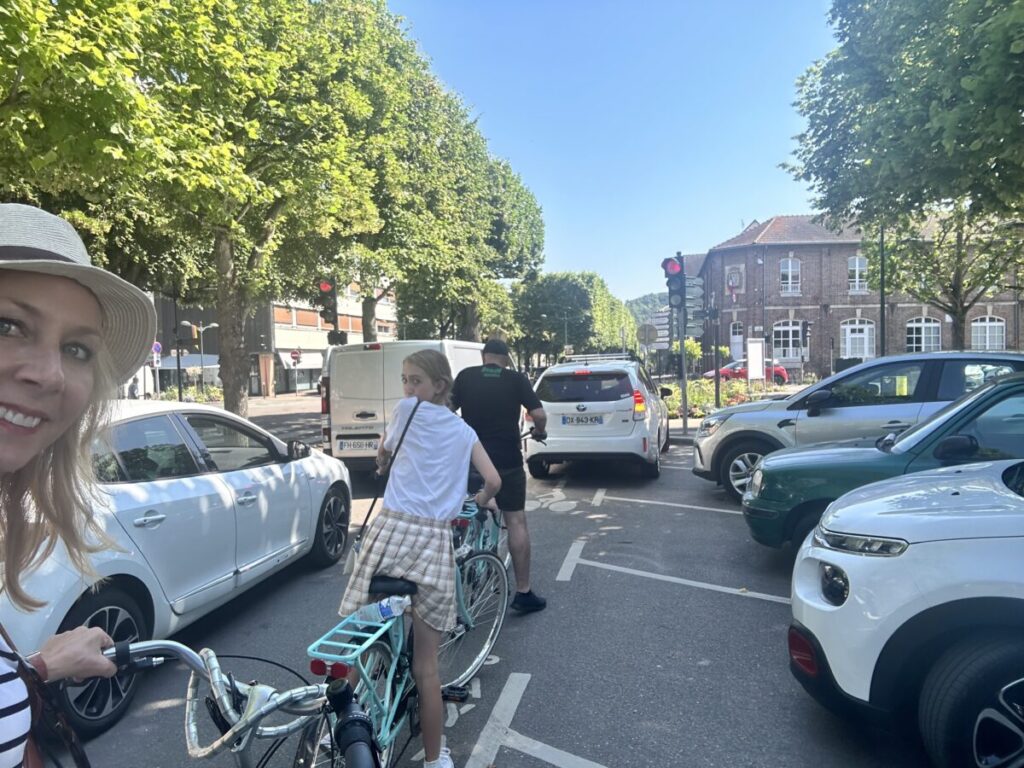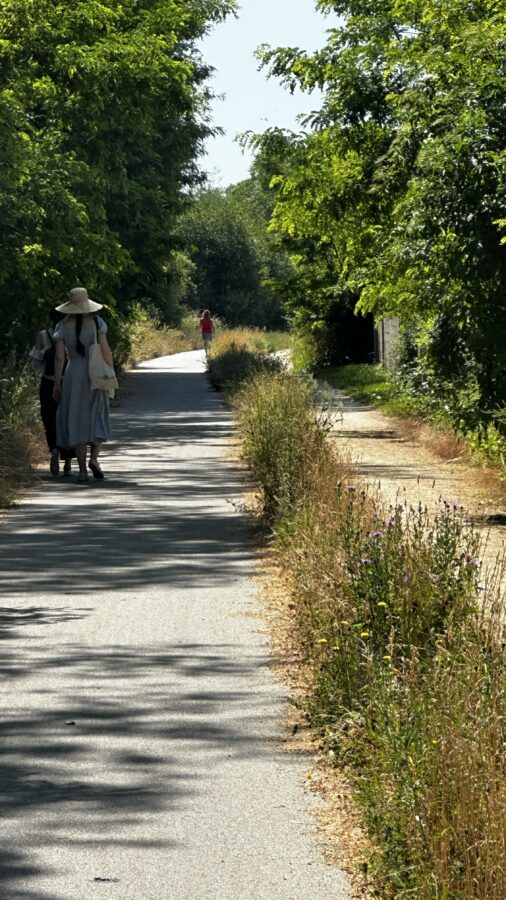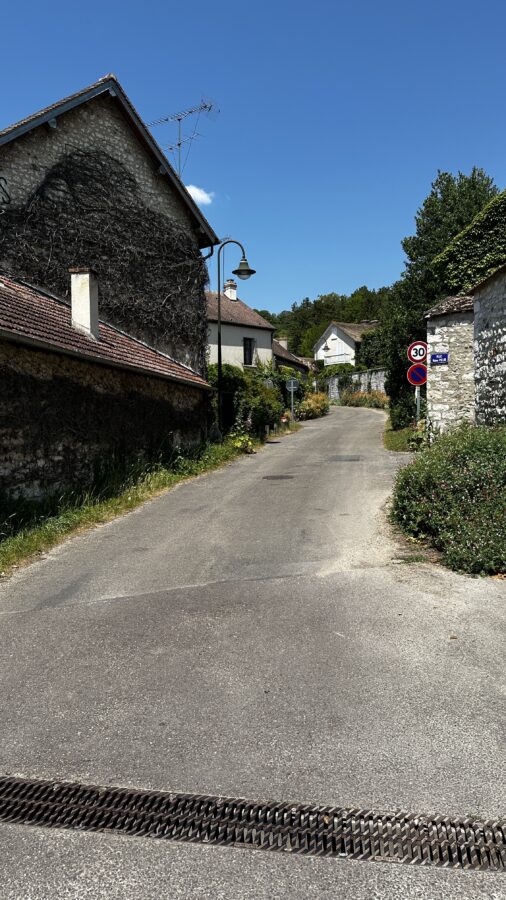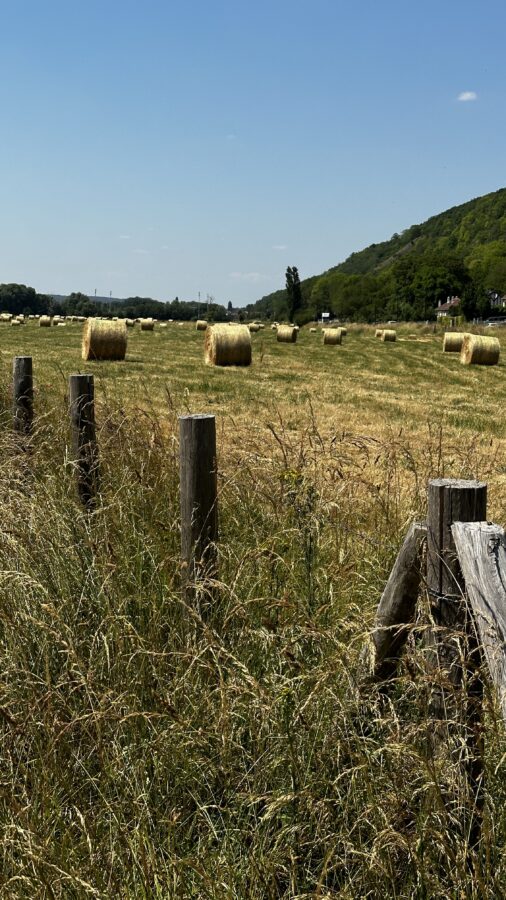 My apologies to Bill & Michele as I'm quite sure the photos are a jumble since I was merging several phones and dealing with this ridiculously inadequate server platform in our apartment. I almost lose my religion every morning as I try to post the blog.
We met at 7:30 for dinner at Cafe Marly on the grounds of Le Louvre.
We recounted our first time together at Cafe Marly. Here is Izzy from 2018 when she was 9 years old.
Our dinner was lovely as were the chic waitresses whom Bill enjoyed!  It's always a fashion show!
This last photo has to be le joie de vivre of the day. Such a lovely evening! And today is my favorite…Montmartre. Definitely eating our Wheaties and enjoying every moment. Stay tuned.
For the horrible May we had with cold temps and rain, God has blessed us with remarkable weather since the last week of May. Paris is just better in the sunshine, says this Alabama gal!
L & B