Bonjour mes amis,
Can we step back for a moment and capture some additional photos from Église St. Germain des Prés from Bernie's camera chip. I failed to include these and they are lovely. Everyone seemed to enjoy the church photos, and I hope someday you get to visit. It is actually the oldest large cathedral in Paris dating back to 540 A.D. One friend asked how in the world they knew what the church looked like for the renovation. The simple answer is through art! Here's a web site if you're interested.
https://56paris.com/en/saint-germain-des-pres-church-renovation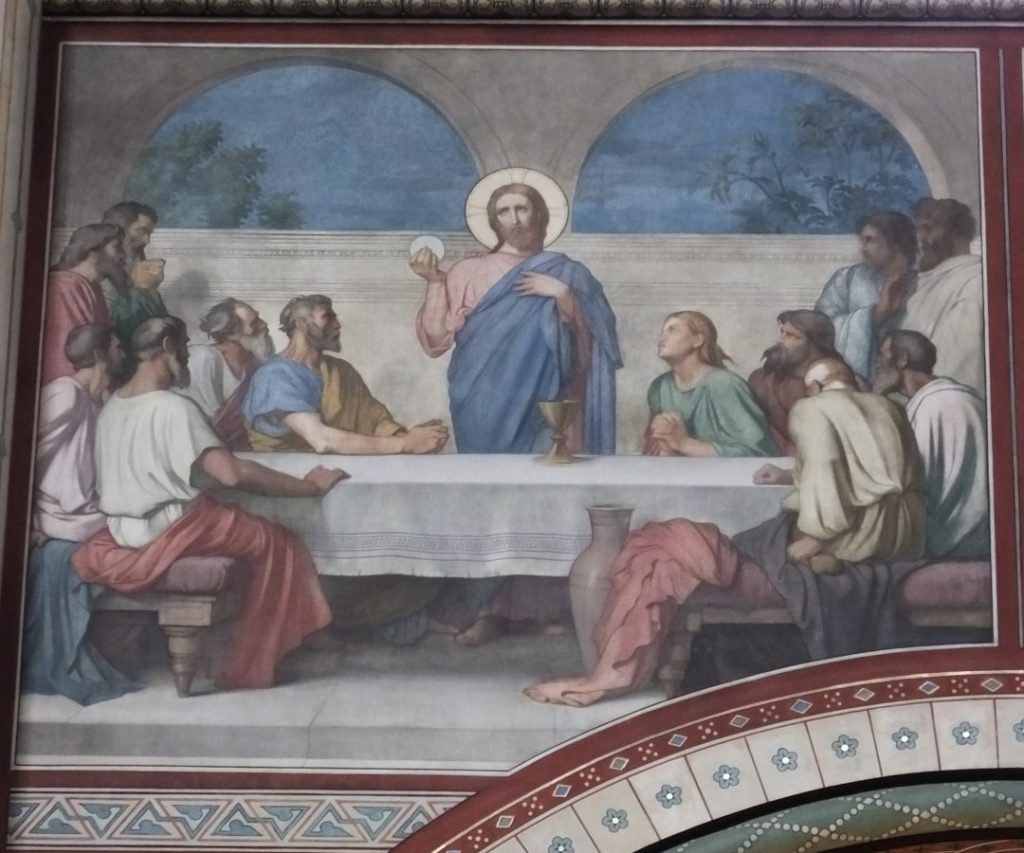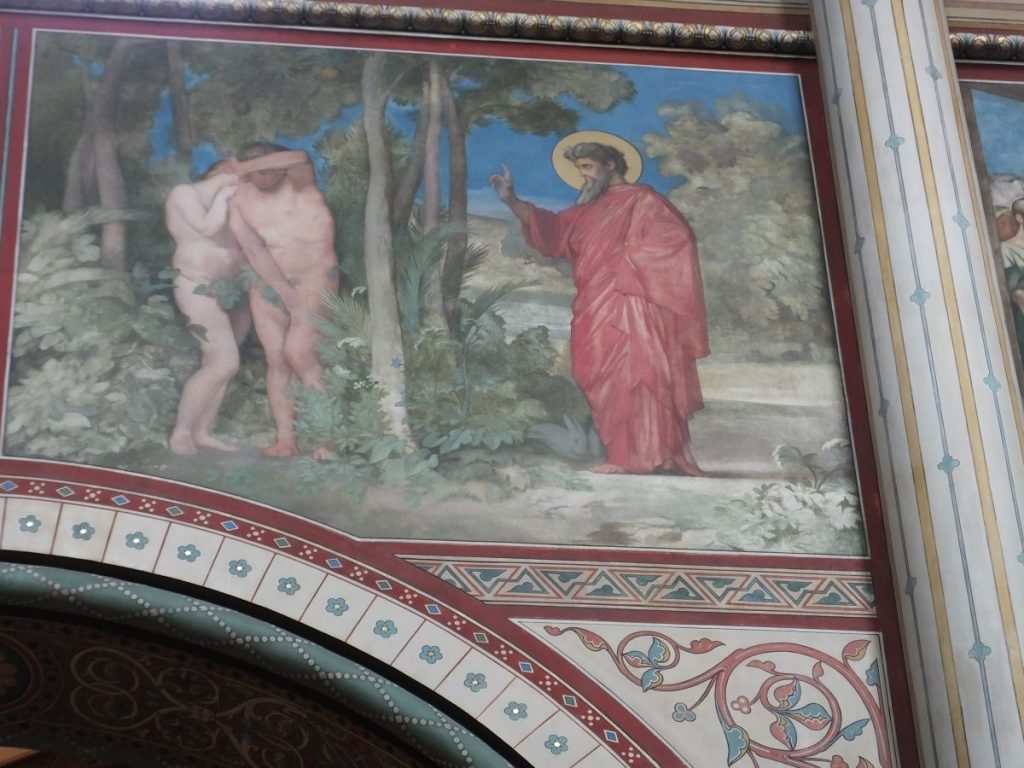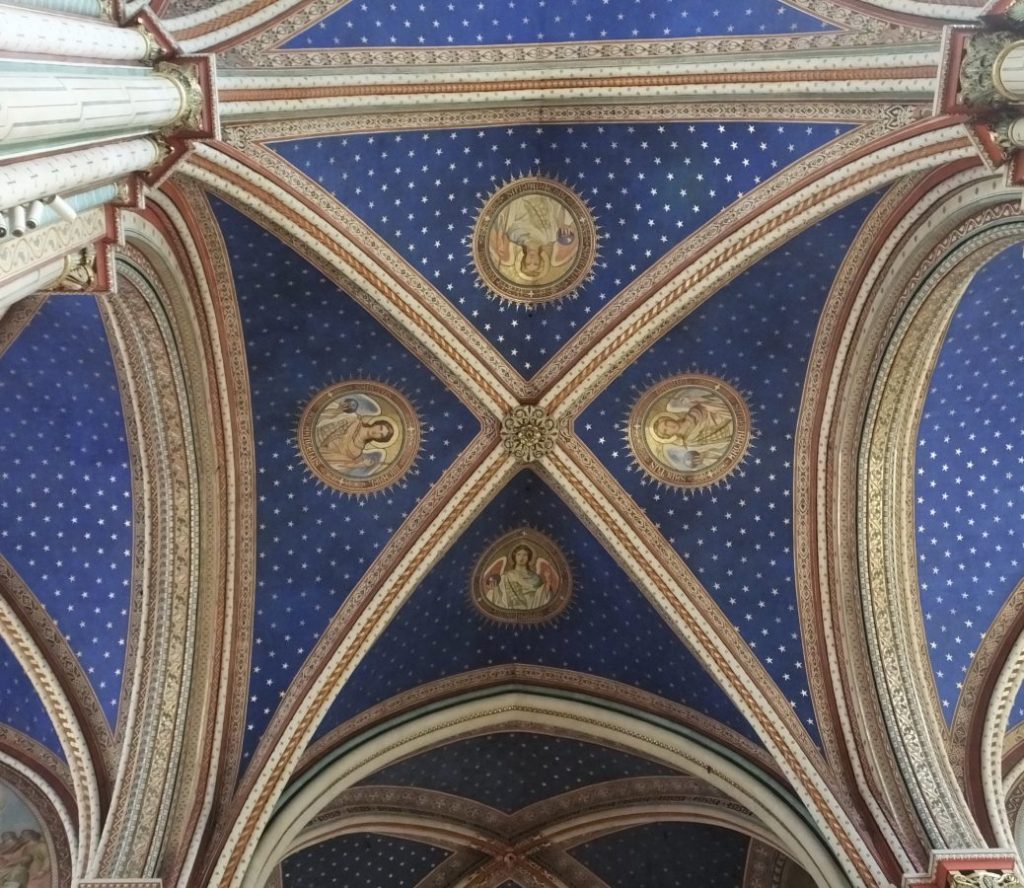 Now, to yesterday's adventure with Jim and Peggy Bilbro at the newly renovated Musée Carnavalet, the museum of Paris. It is FREE which is amazing and such a treasure. However, just a caveat before moving forward. It is our love and familiarity with Paris over many years which draws us to Le Carnavalet. If you come to Paris for the first time, this may or may not be the museum for you. It is overwhelming, albeit absolutely beautifully redone. If you know Paris well vicariously through blogs like mine, through your readings or study, etc. then by all means have a look.  The most significant update is the access to the "cave" or basement of the building which houses the most ancient artifacts. We loved it!
The structure itself is a combination of two "hotels" or mansion residences of wealthy families from ages ago. With over 625,000 pieces artifacts, it is one of Paris' largest museums. It includes a central garden area which has been turned into a café. From inside we were able to shoot down on the gardens through the old wavy glass. You're going to see samples of French life through the ages including  doors, beautiful tile work, parquet floors, and a myriad of objects starting from the Middle Ages through post WWII, including the French Revolution. I can't identify all of my images but will do my best. I took almost 100 photos!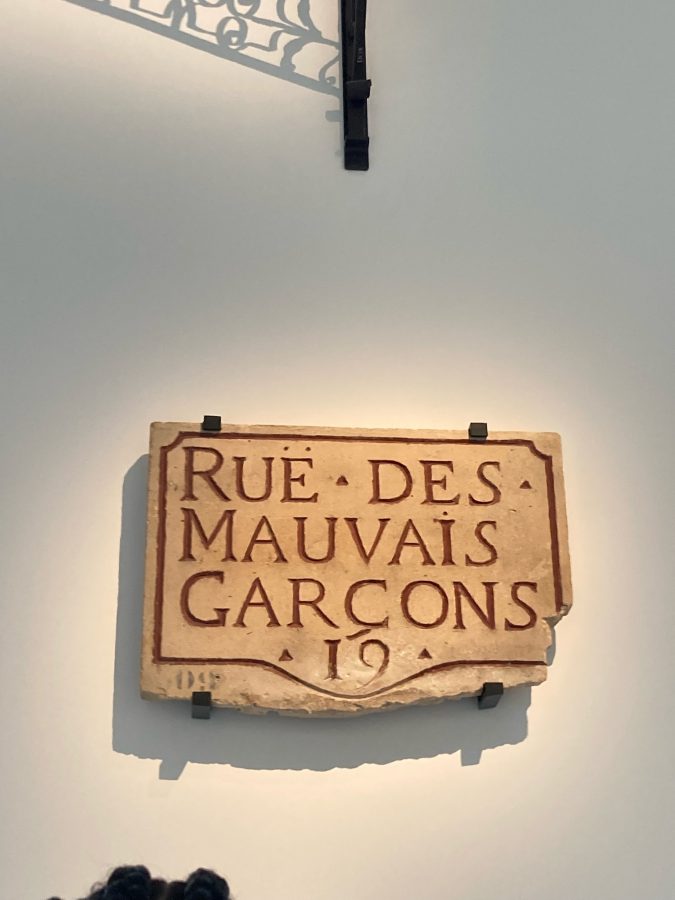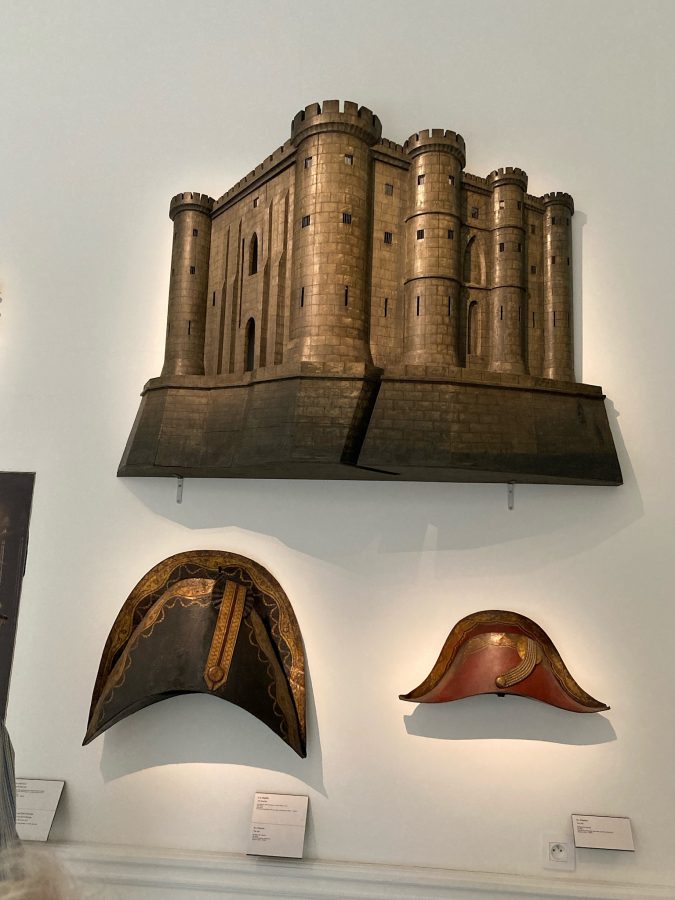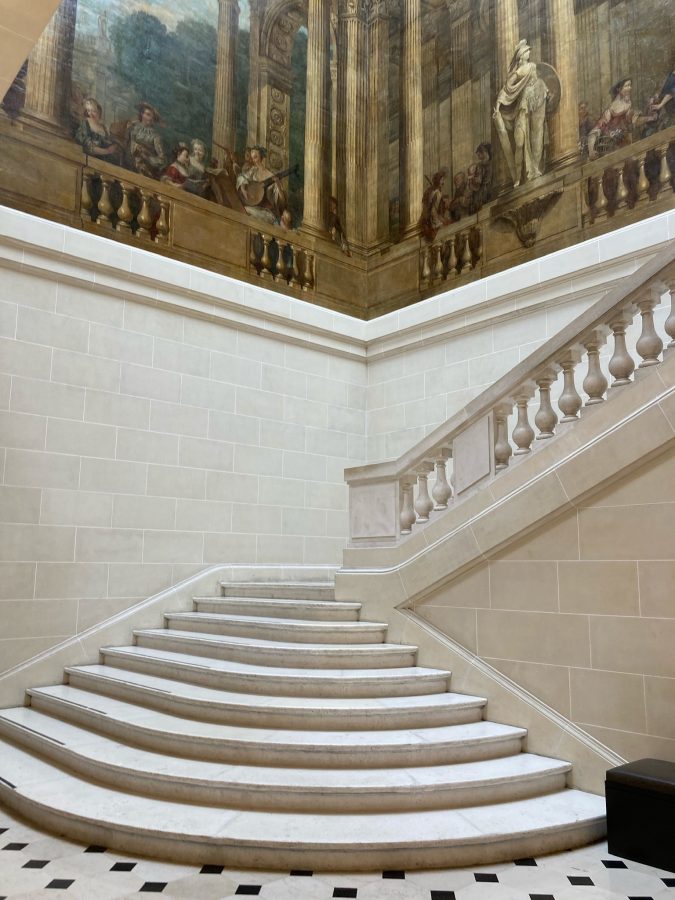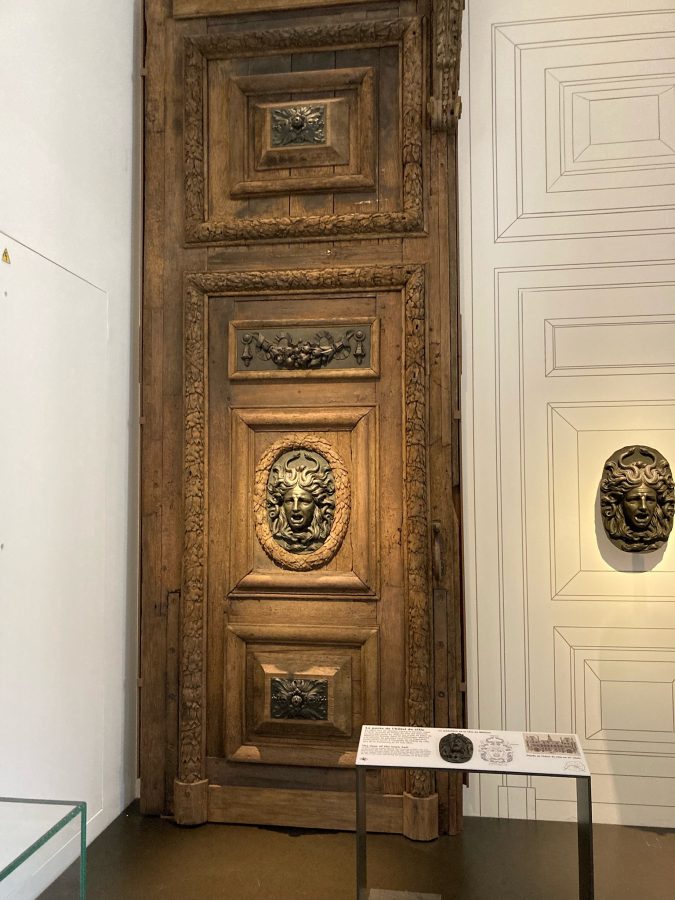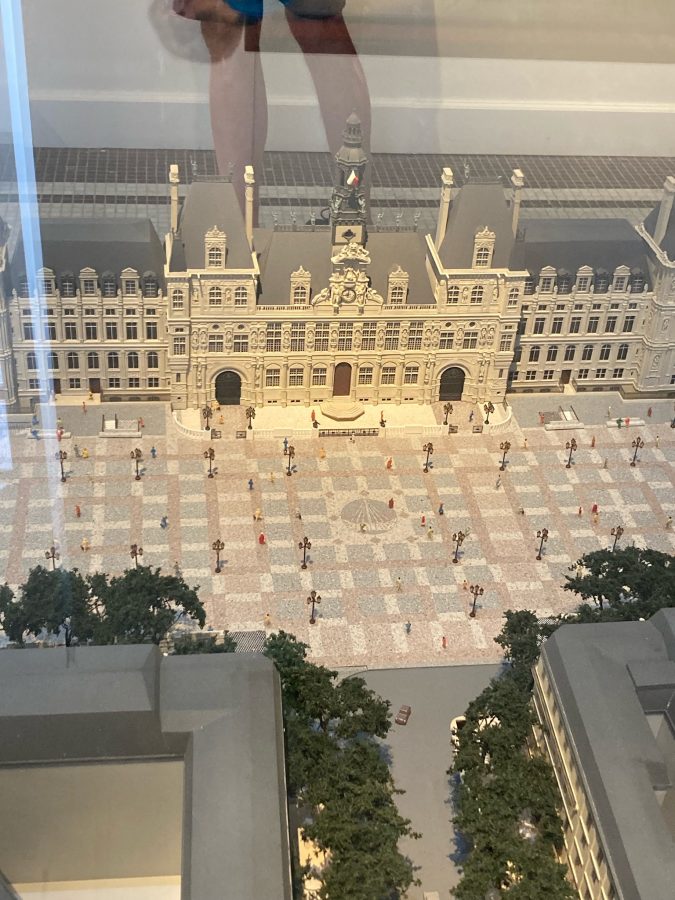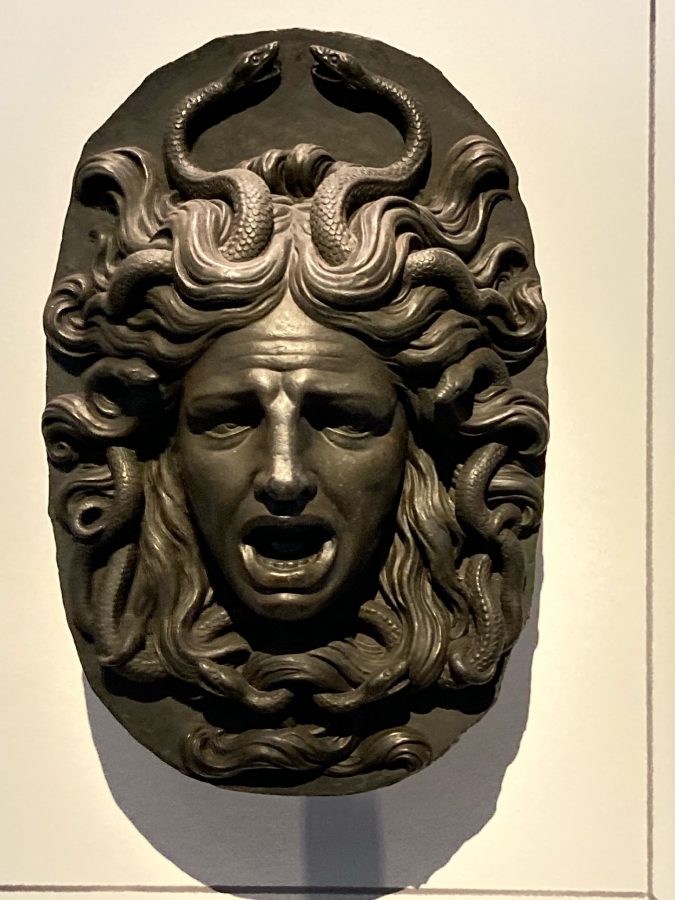 To our friend Johnny Tyson, these next photos are just for you!
Our day ended with refreshment in the exterior courtyard followed by a delicious eclair.
Not all doors are beautiful in Paris but as Peggy said, some have lots of character.
We ate our eclairs inside a park off Le Rue des Rosiers, and I found my favorite set of lovers thus far.
Bonne weekend!
L. & B