Bonjour,
Waking up with no distinct intentions is such a nice feeling, and there's no better place to be than in Paris on a weekend for simply wandering around.
On Saturday, I actually cooked a delicious late lunch in the apartment and then we decided to enjoy the roof top at Les Galeries Lafayette for dessert and call it good for the day as far as food was concerned. It's usually a 15 minute subway ride with one change, but that day we encountered the anti-vaccine pass "manifestations" happening simultaneously all over the city. At least half the subway stops were closed on Line 1 to discourage crowd gatherings which meant we rode and rode for thirty minutes without getting to the point of change to a different subway line. A bit frustrating to say the least. Finally, we made it work and enjoyed a brief while on the rooftop until a windy storm blew up and the rain began. I did have enough good weather to capture a few photos.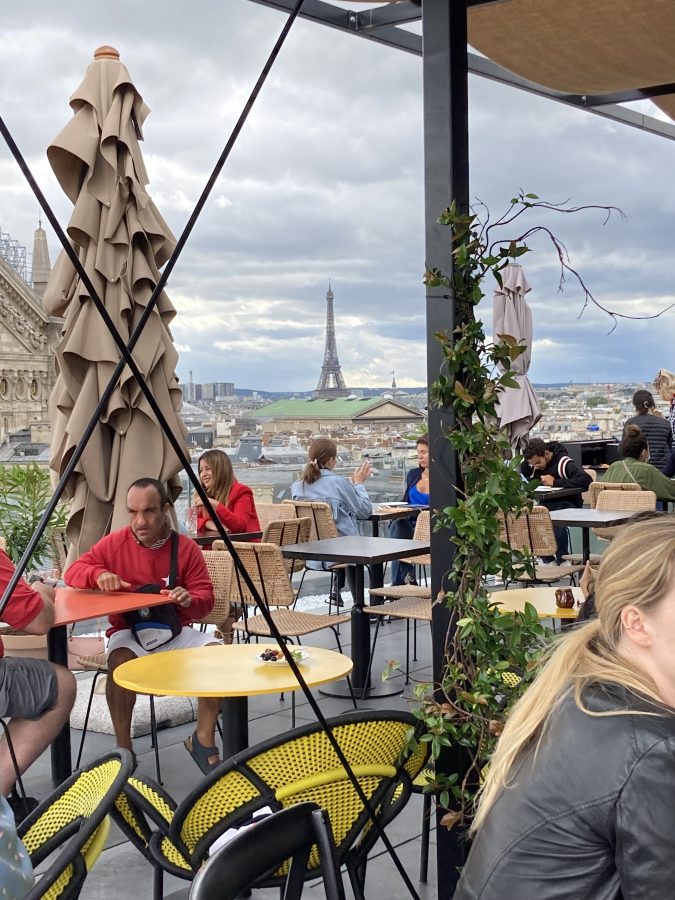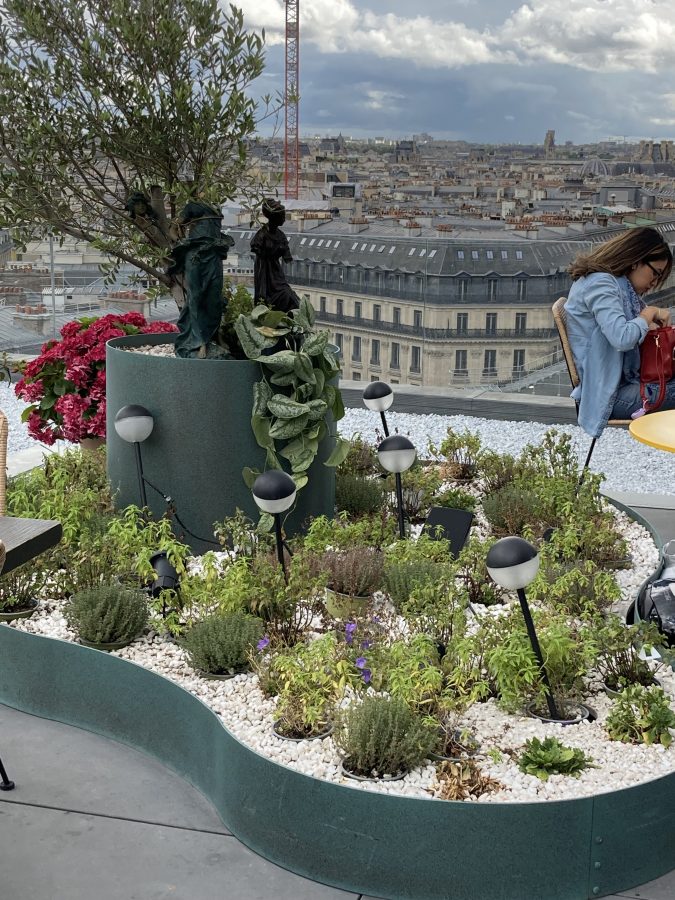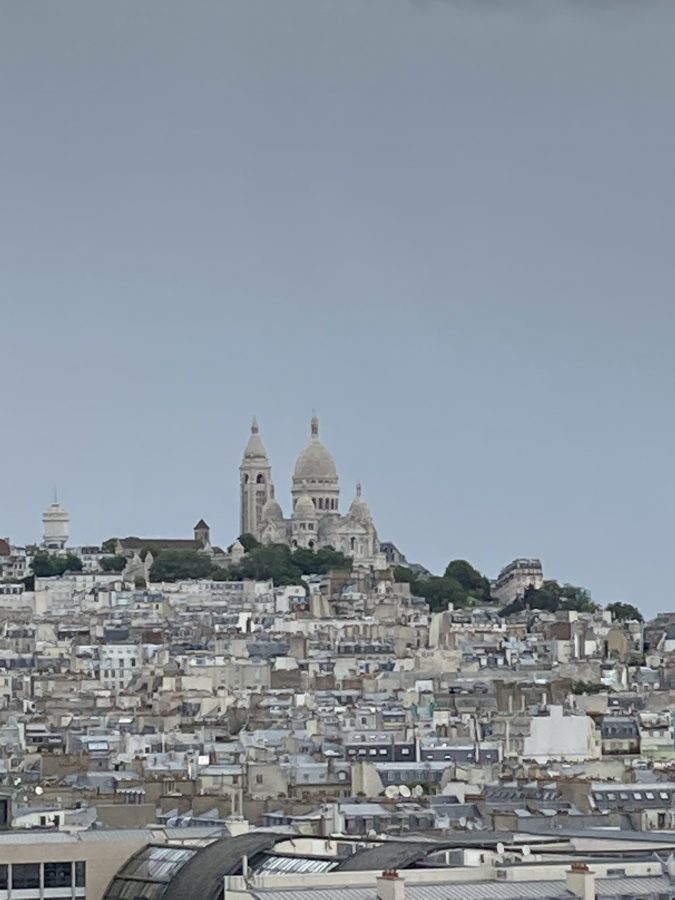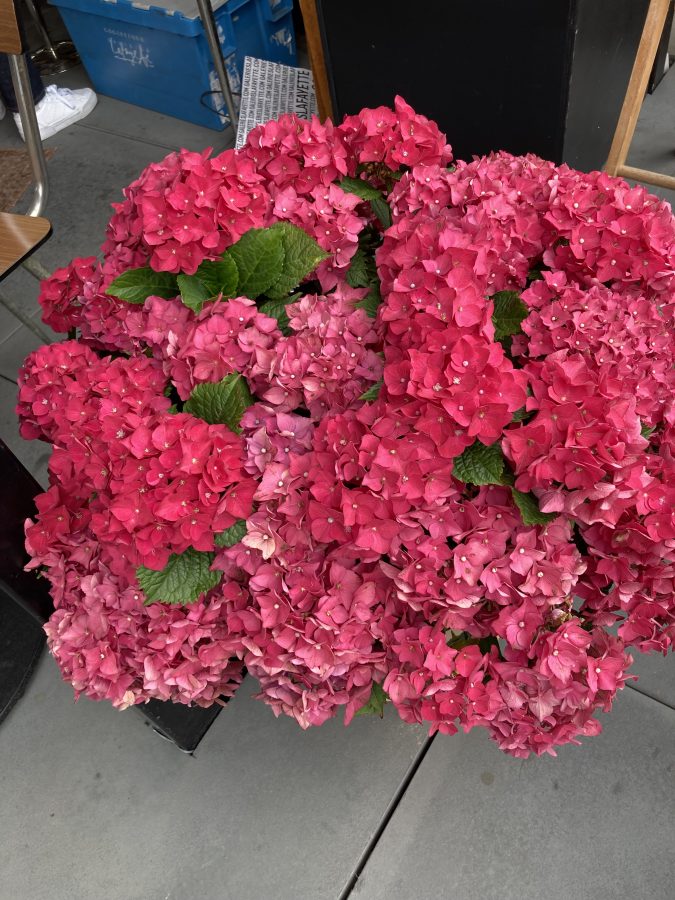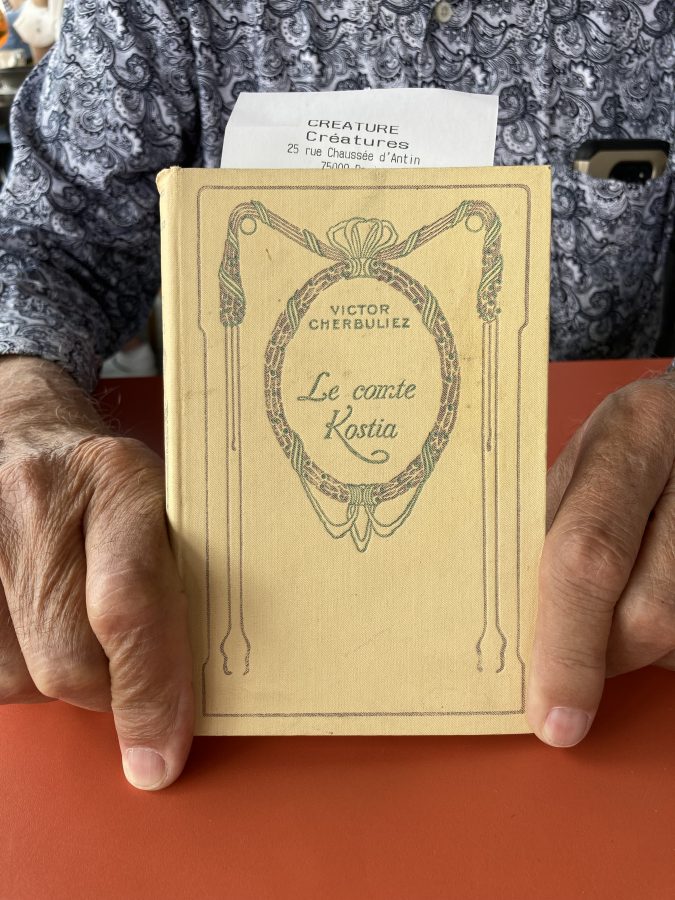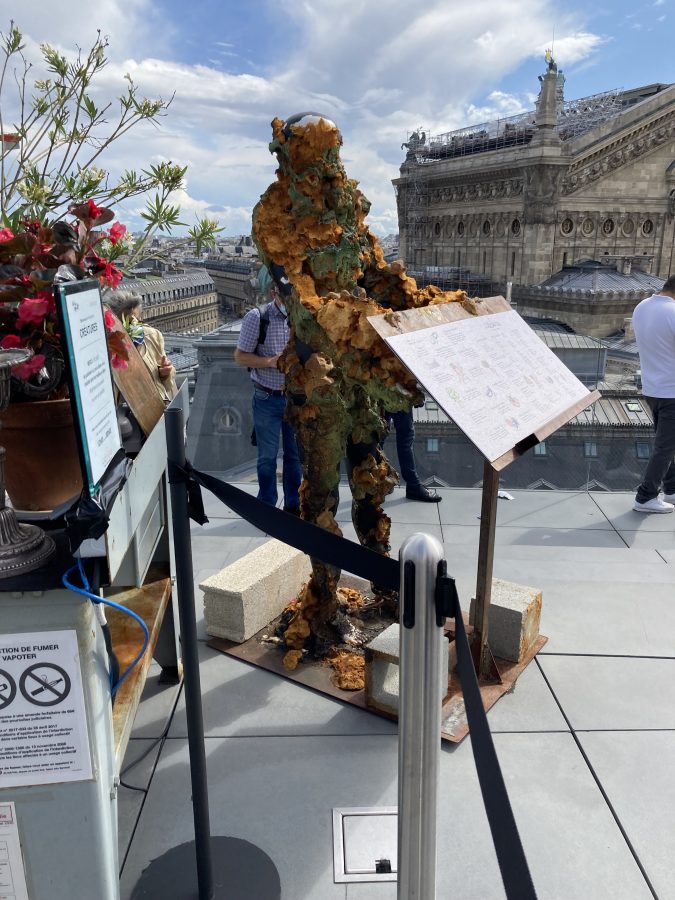 On Sunday morning, I did one of my favorite activities which is to walk across rue St. Paul, through the ancient passageway and into the side entrance of Èglise St. Paul/St. Louis. I only stay for 15-20 minutes to say my prayers and inhale the majesty of this gorgeous church. Though I understand very little of what the priest is saying, it's a holy moment of private worship for me.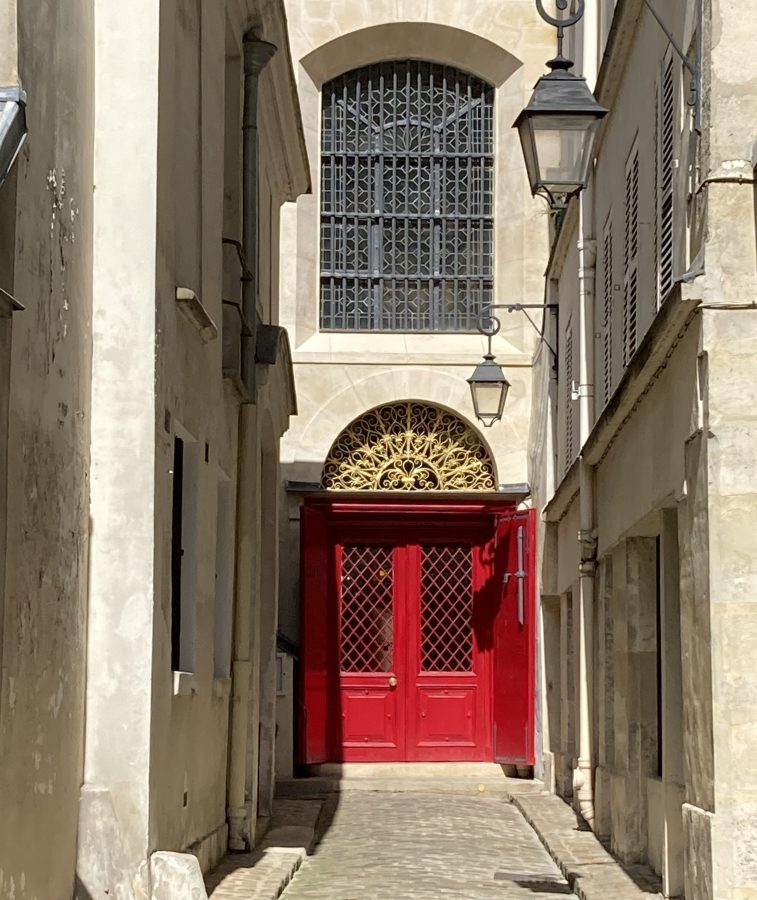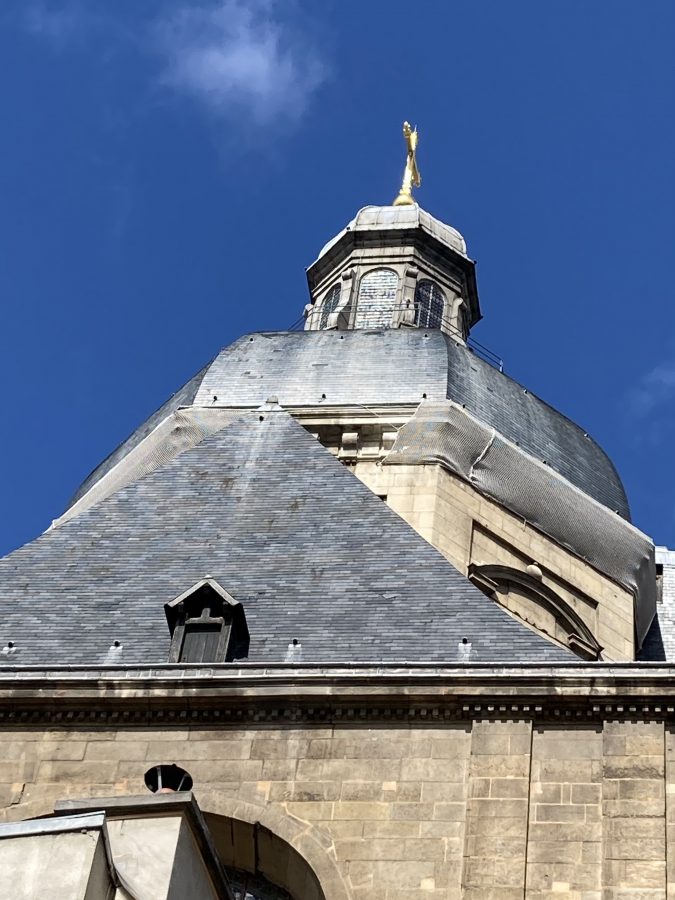 We invited the Bilbros to join us for lunch/brunch at the tearoom inside the Musée Jacquemart Andre. It was as sparely occupied as I have ever seen it. We had a delightful meal but Jim forgot our selfie! We're missing our dear British friends, Malcolm and Antonia, because this is where we met them many years ago and have nurtured a special friendship. Here's a look at the entrance and our lunch.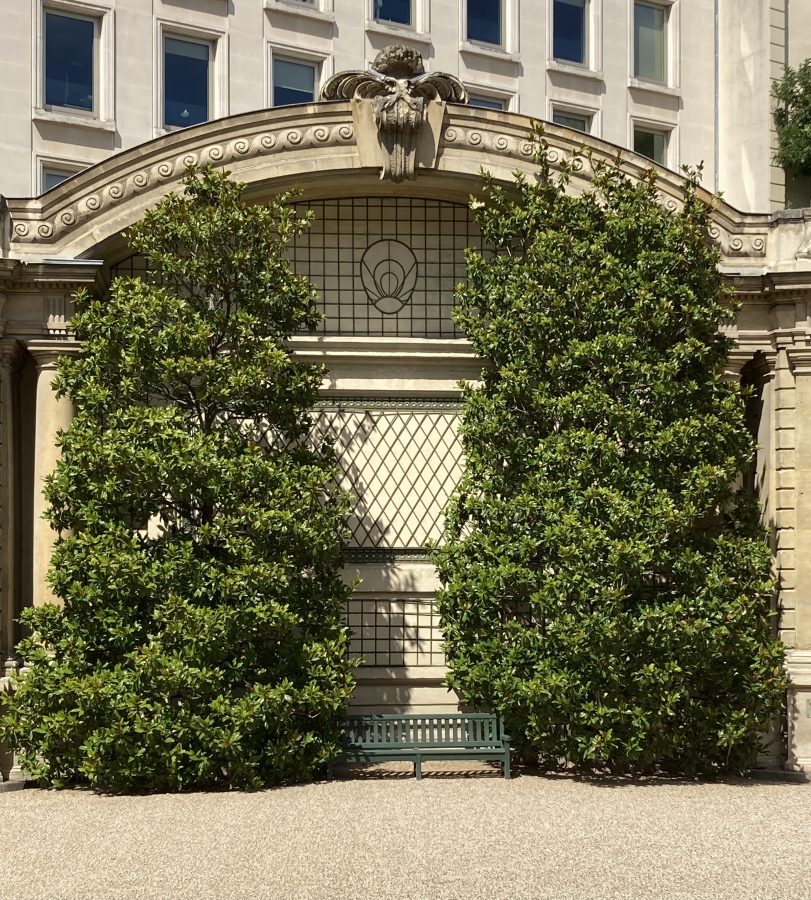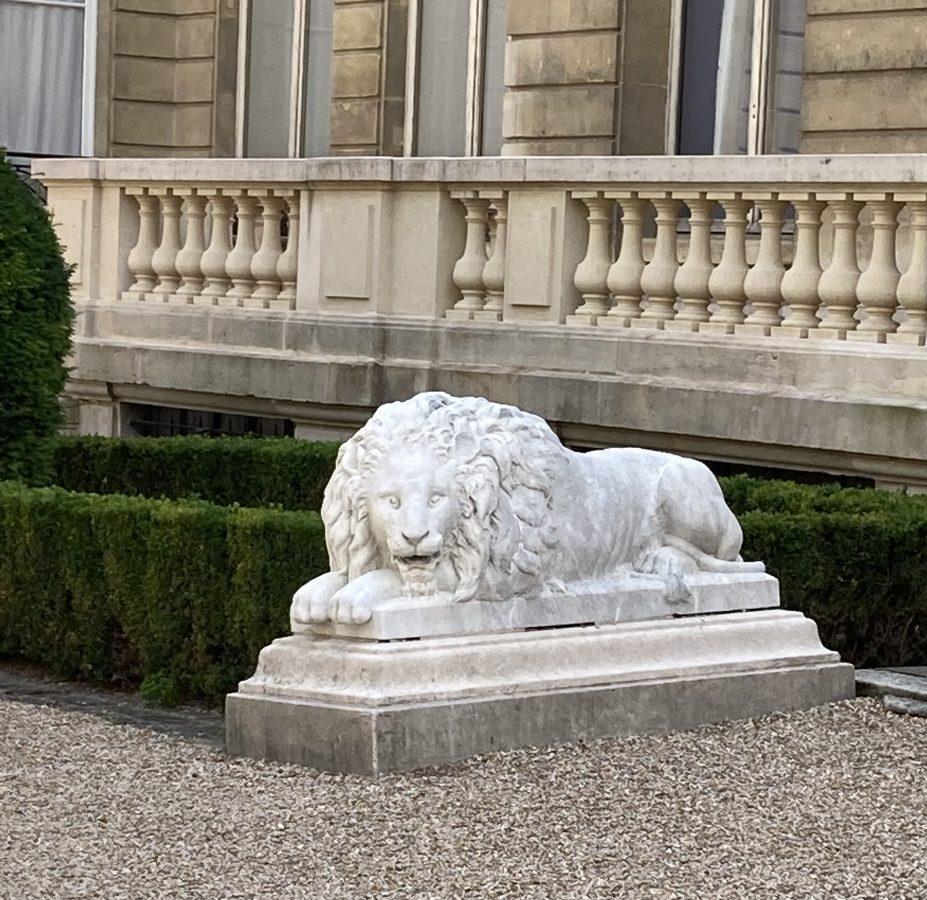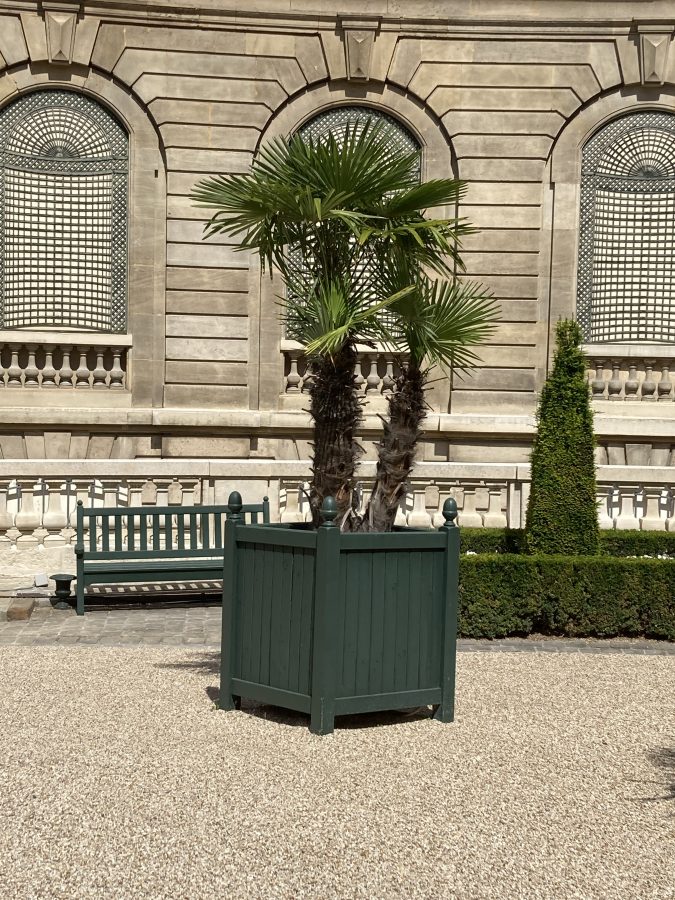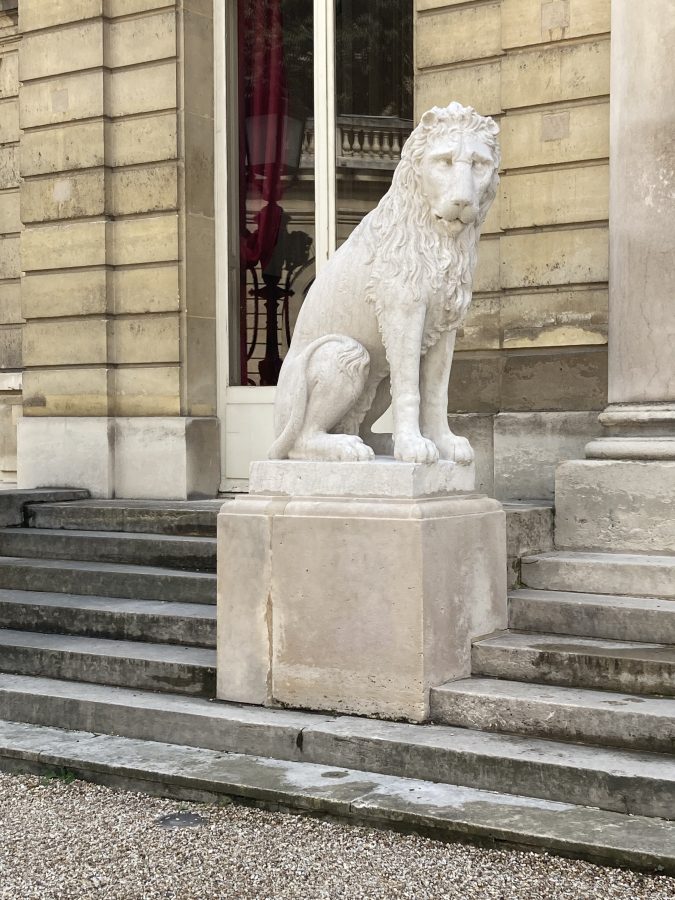 Jim and Peggy left for the Luxembourg Gardens and we were headed to Parc Monceau, a lesser known treasure in Paris. We were close enough to walk and found ourselves on a new street with new surprises.
Sorry, the photos never load in the correct sequence. Now a look at Parc Monceau.
Our next "wandering" was a mile walk to Les Champs Elysées and what a treasure we found along the way…a new church for us, Russian Orthodox, where a screaming little baby was being baptized. We hated to infringe on such a private gathering but other folks like us were inside the church. It is tucked away on a side street in what obviously is a Russian neighborhood. Oh, the delights of Paris.
Our lovers for the day are definitely a "cheat" on my part. I saw this posted on FB and couldn't resist.
So, a question for you. One amongst you has suggested that I limit my posts to twice a week with the position that less is more. If you agree, let me know, and I will gladly adjust. I don't want to overwhelm you!
À bientôt
L & B