Bonjour,
One of the joys of reclaiming Paris every year is reconnecting with friends and former neighbors. Through the years, we've watched babies just born grow into teen-agers, met friends from Germany, Australia, England and of course here in Paris. We even have a New Yorker whom we now claim as a dear friend, Richard Nahem. The world is truly a small place. It's nice to know that if we need support and help here, we have people to come to our rescue. Some of you have done that in the past few days, and we are so appreciative.
Yesterday, we had two delicious hours with our German friend Hannah Swartz who has just moved to Paris from Utah. She is so excited, has her own apartment in the 16th and is making a new life while working virtually for her US company. Many of her possessions literally missed the boat and won't be shipped until the first of September. That's a bit scary but hopefully all will be well. I know you'd love to see a photo, but we were so engrossed in conversation that I forgot!  We plan to link up for a dinner soon and I promise to get some good photos.
Last evening, we were awed by Peggy and Jim Bilbro's apartment. It is a pent-house flat and absolutely gorgeous. Out of respect for the owner, I'm not posting photos except of the view. As always, Jim had only the best of cheese, olives, crackers and wine waiting for us at 5pm. Then we were off to dinner.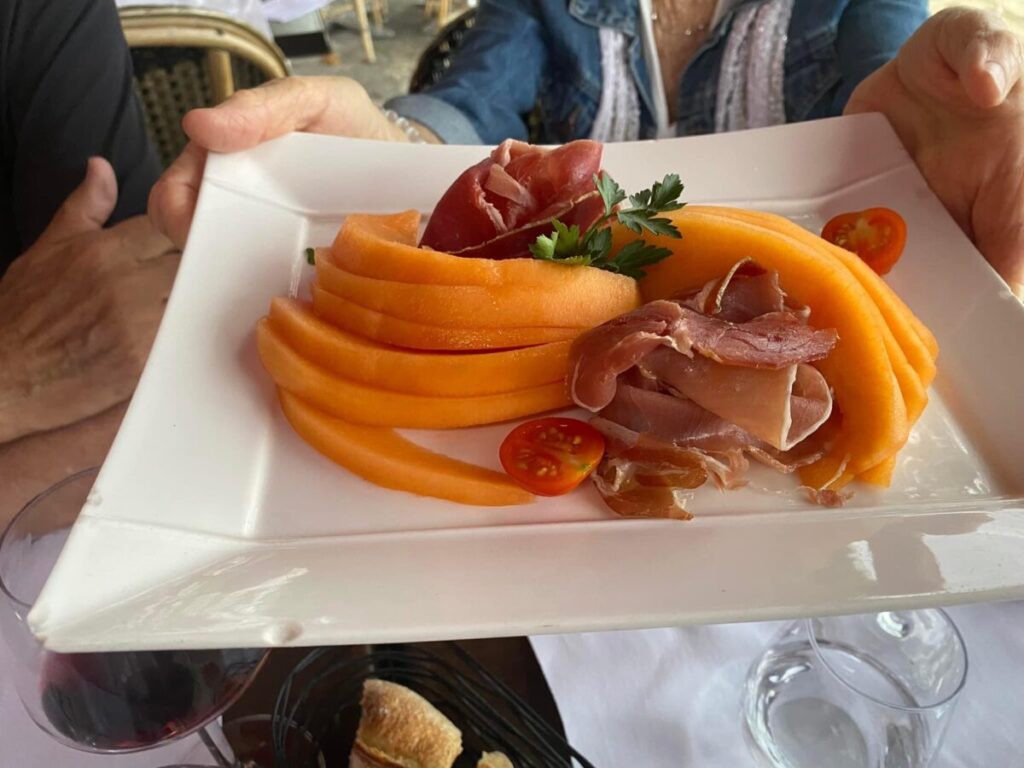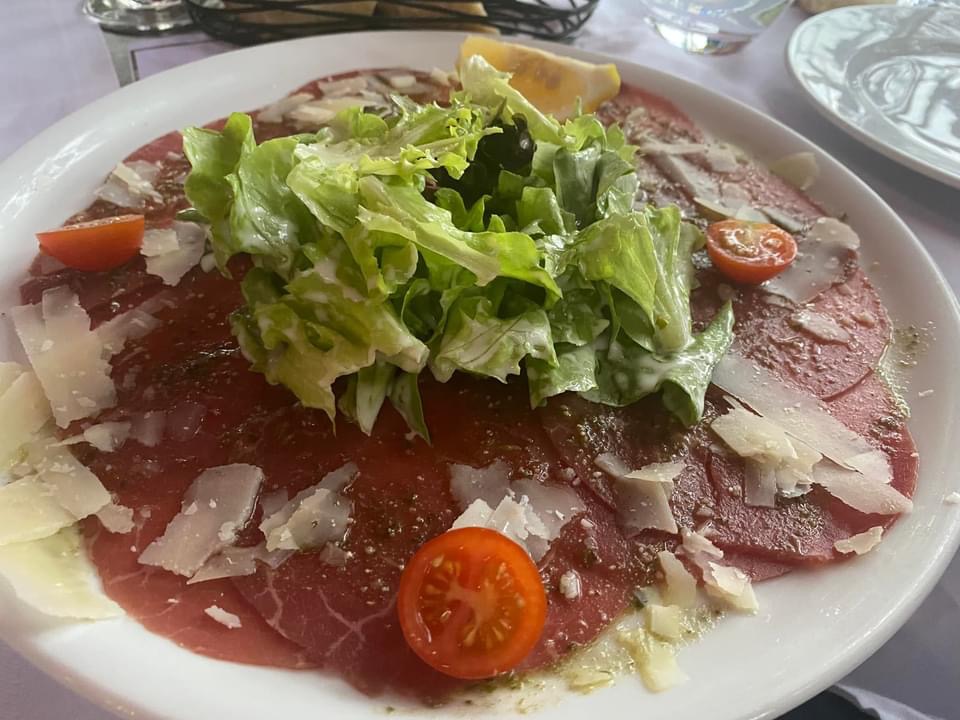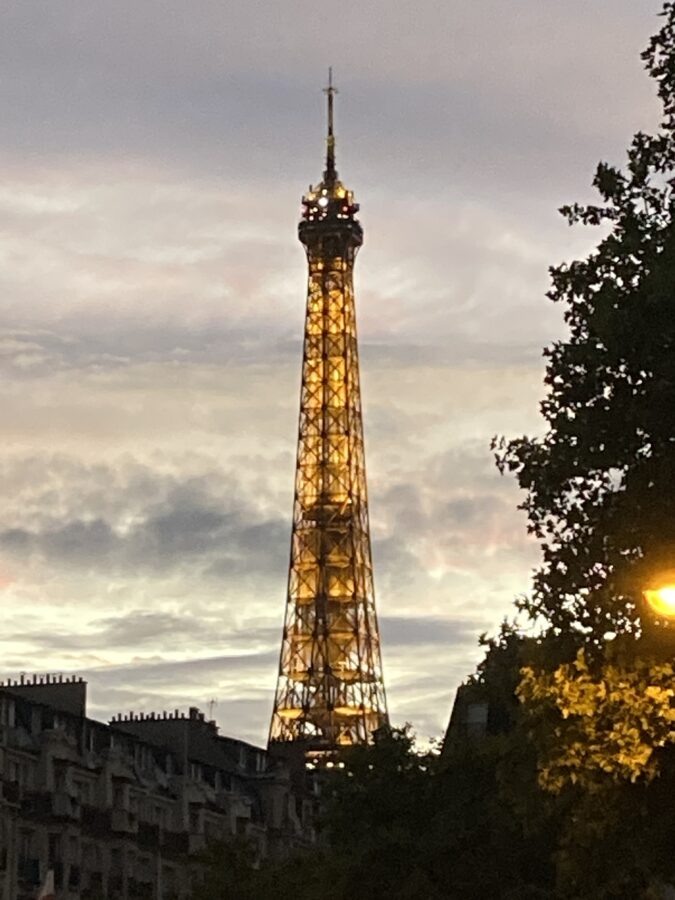 I salvaged a very stressful day and hope that our trials and tribulations with our apartment are finished, but not without a bite to my credit card! I should probably rephrase my attack on VRBO and say to be very careful using them in a foreign country.
Have a nice weekend or Bonne Weekend,
L & B