Bonjour,
Saturday evening we had the pleasure of meeting our friend Richard Nahem for dinner at a new restaurant for us, Le Petite Marché.  Richard has the wonderful blog http://eyepreferparis.com which many of you already follow. Jim & Peggy have followed his blog, emailed and enjoyed each other's photography but had never met in person. It was a mixture of great food, fun and maybe a little too much wine!  Nothing fancy but certainly a popular spot. (9 rue Bearn). Because the atmosphere was pretty loud, Richard suggested we move to a salon de thé in La Place des Vosges called Carette known for its delicious desserts.  I had the chocolate crêpe.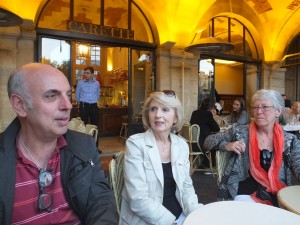 There was a movie playing in the park on a huge inflatable screen with a mass of folks sitting on the ground in the green space.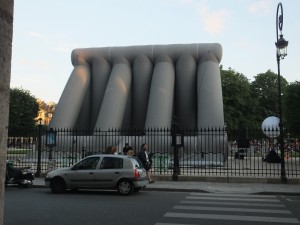 It was a chilly but lovely night and along our walk, all the photogs captured some beautiful shots of the light for which Paris is so well-known.  Also a beauty of the moon.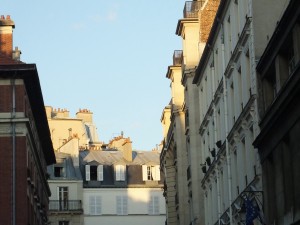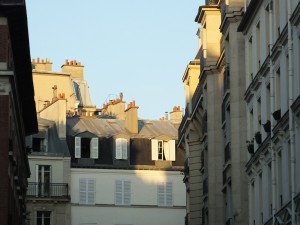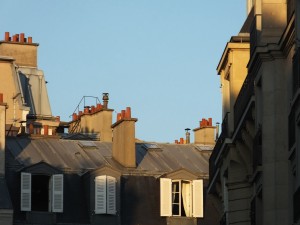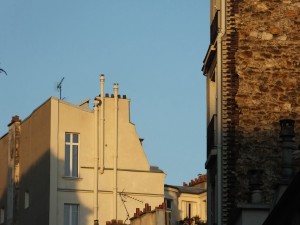 Tomorrow is the conclusion of Le Tour de France and weather cooperating, we will be front and center on Les Champs Elysées.
À bientôt,
Linda & Bernie