Bonjour,
Just a quick blog today as we're ready to depart to Normandy. First the train, then a rental car with Natalie as our chauffeur.  Happy Memorial Day to everyone. Ours will be special and the weather looks very good—windy and a bit cool but better than stifling hot.
Yesterday, the two "young people" slept in after a very late night. After a mid-day breakfast, we took them to the 11th arrondissement where Bernie was born, the church where he was baptized, St. Ambrose, and then on to the multi-media presentation at L'Atelier des Lumières featuring Chagall this year. I'm not as familiar with his work so I didn't find it as fantastic as others, but for Natalie and Carson, it was a fun experience. We also bopped down to the Hard Rock Cafe for some t-shirts. Busy but much easier day than yesterday.
Thanks for all of your great comments. Montmartre is just a magical place!!
Natalie (Bass) asked me to share that she has posted multiple videos of the show on both Instagram and Facebook under her View My Stories. These will be available for the next 24 hours. It's a pretty amazing presentation.
Next is beautiful St. Ambroise church which has been beautifully cleaned inside and out.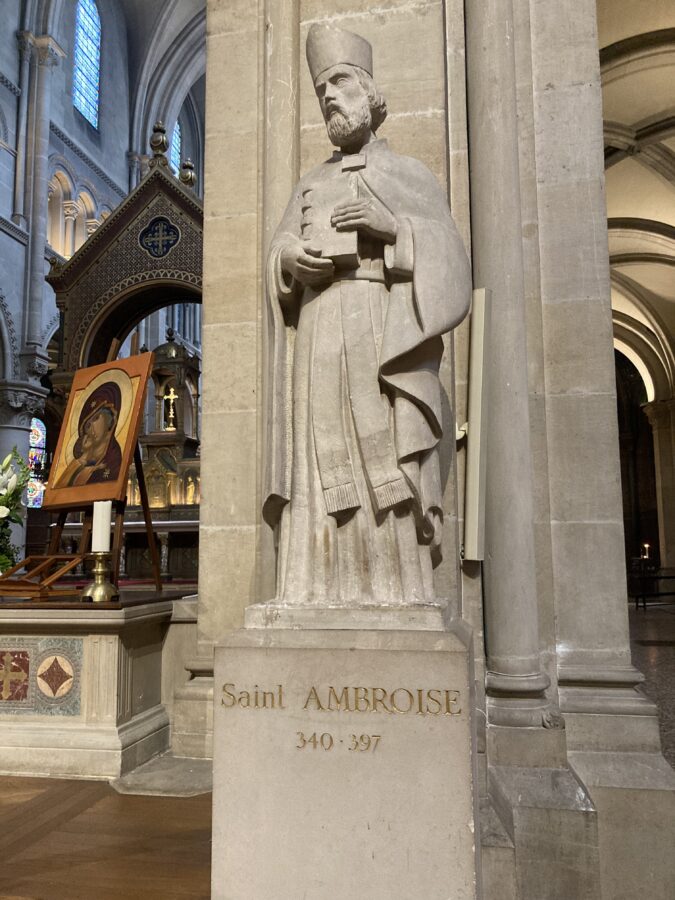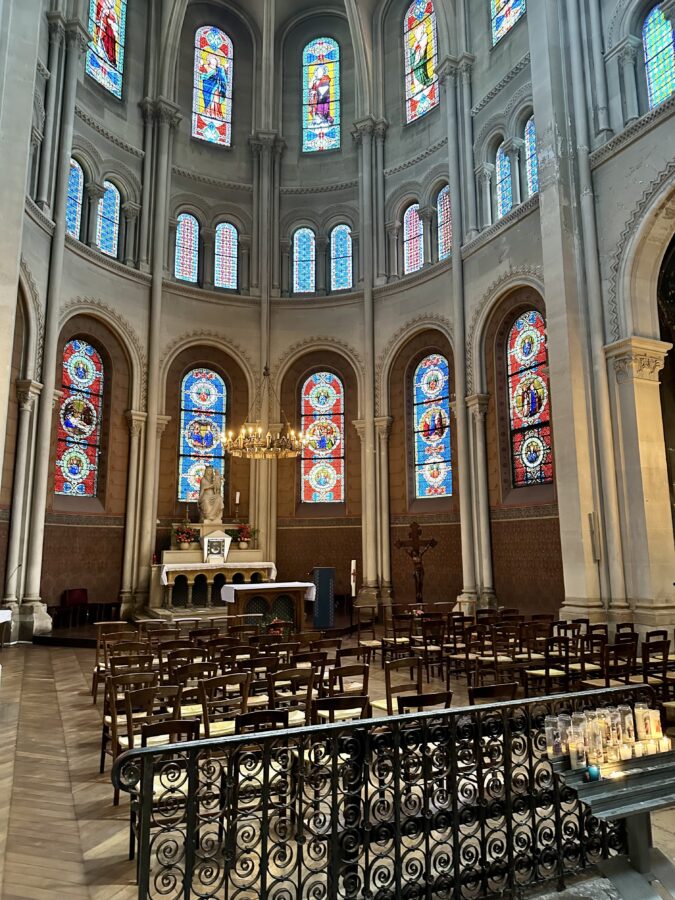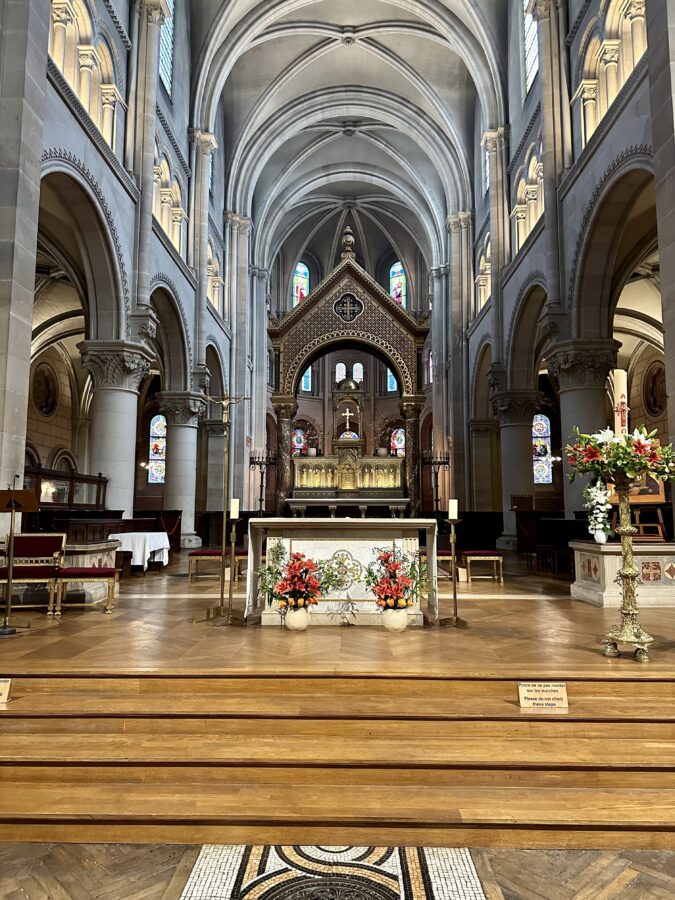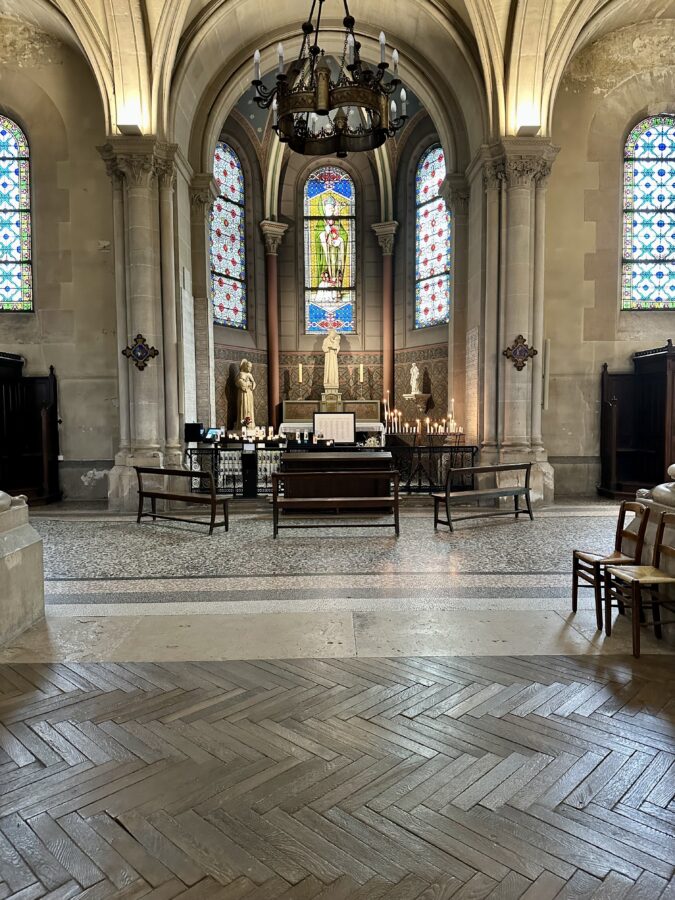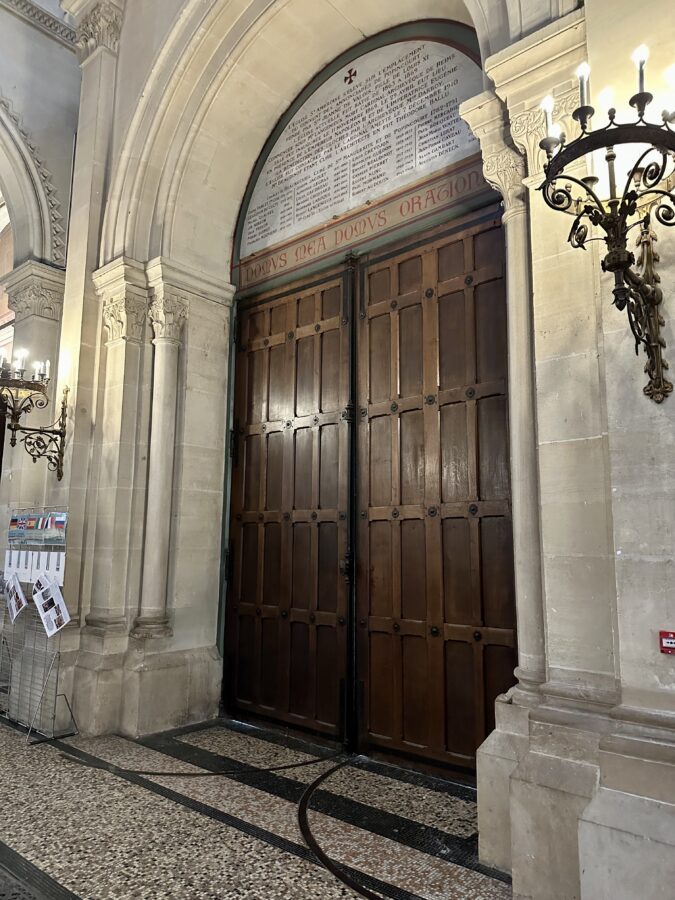 Didn't mean to publish this until in the morning but it was too late!
L & B