Bonjour mes amis,
We have only a month left in Paris as the time has flown by in a summer that never really arrived! September will end up being our busiest month with two sets of company and then a grand finale on the 19th when we go to Chantilly overnight with our friend Richard Nahem to see their famous light show.
Speaking of Richard, we met him for coffee yesterday and had the nice surprise of having his partner, Vincent, join us. It was a delight to spend some time with both of them. The weather was cool and breezy and turned into an absolutely gorgeous day.
Imagine walking a mile to have your lunch! Let's what we did, across to the Left Bank near Notre Dame to a tiny, very traditional French restaurant called Le Reminet. The food is always excellent and not the usual fare. We both had haddock followed by a charming presentation of pineapple flambé.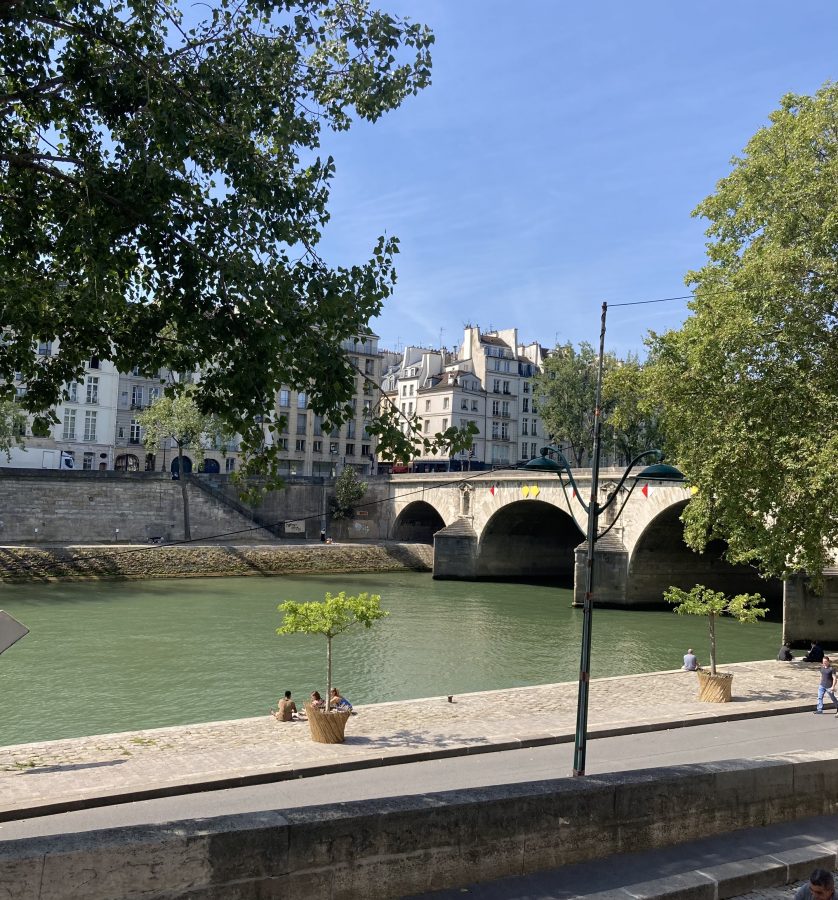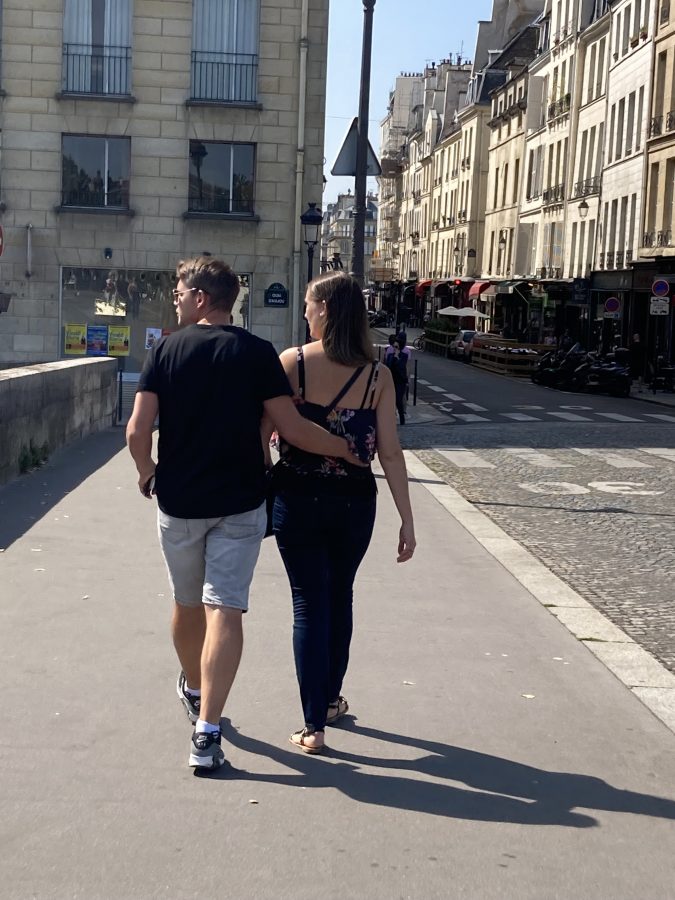 ---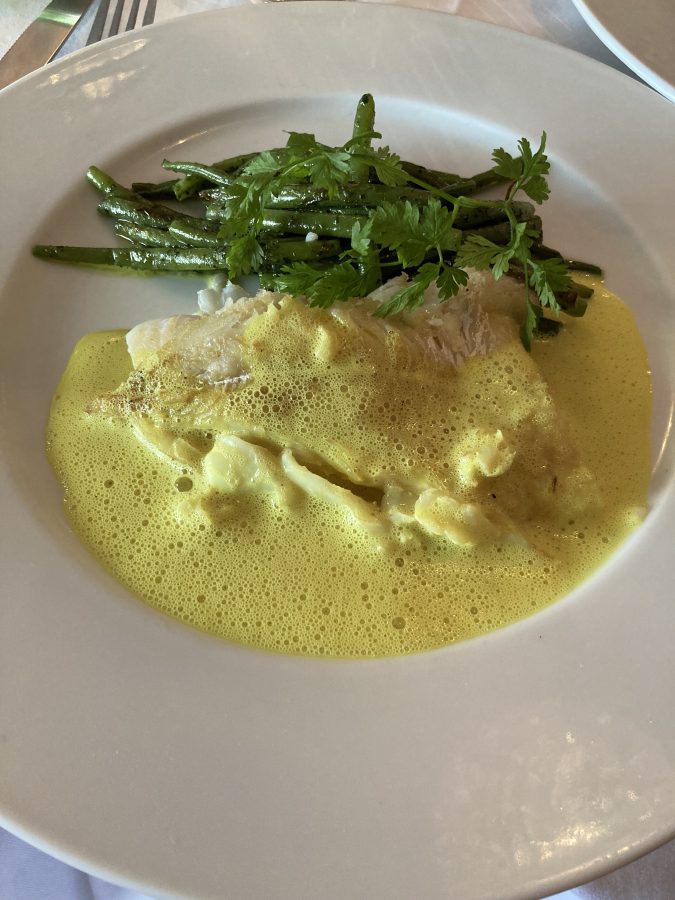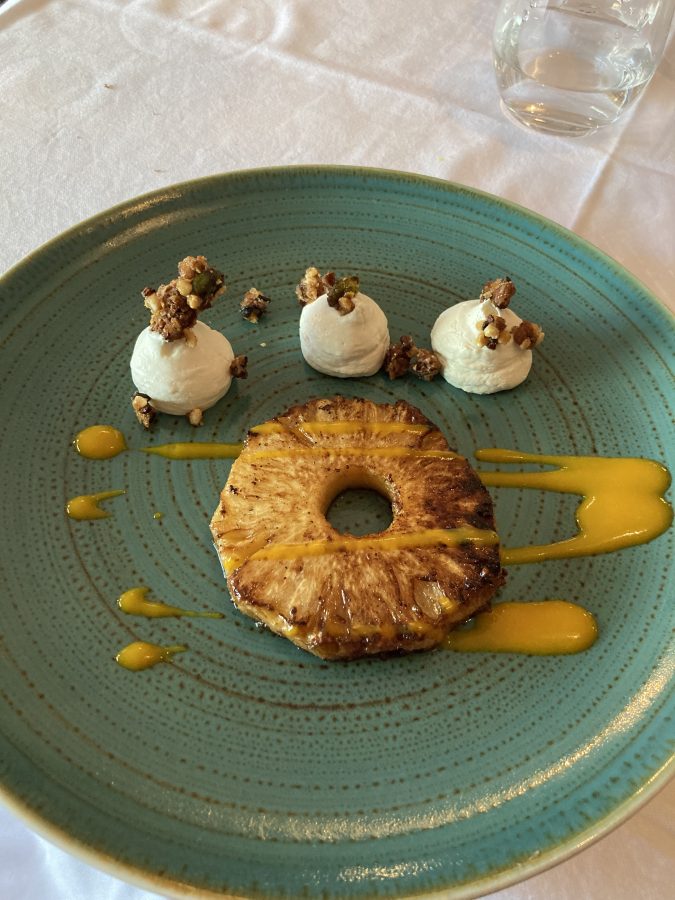 ---
After a lively discussion with a couple from California, we strolled over to one of my treasured spots called Place Dauphin which is on the end of Ile de la Cité behind St. Chapelle. It's a little hidden corner that most tourists never find, secluded and usually quiet.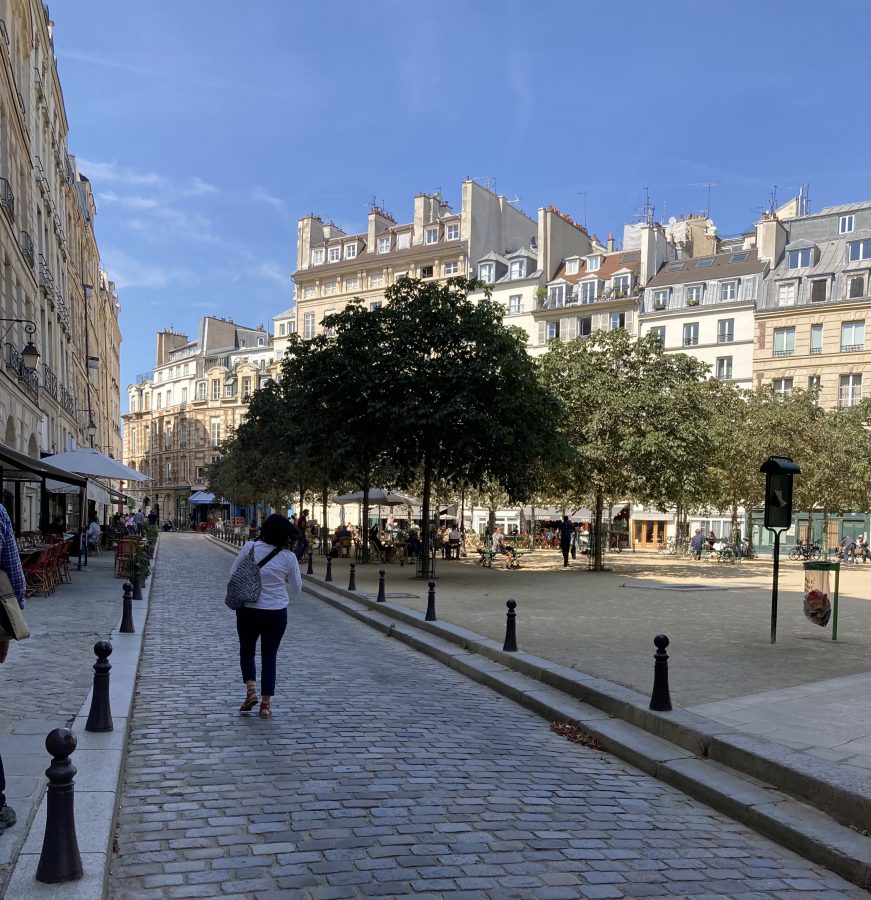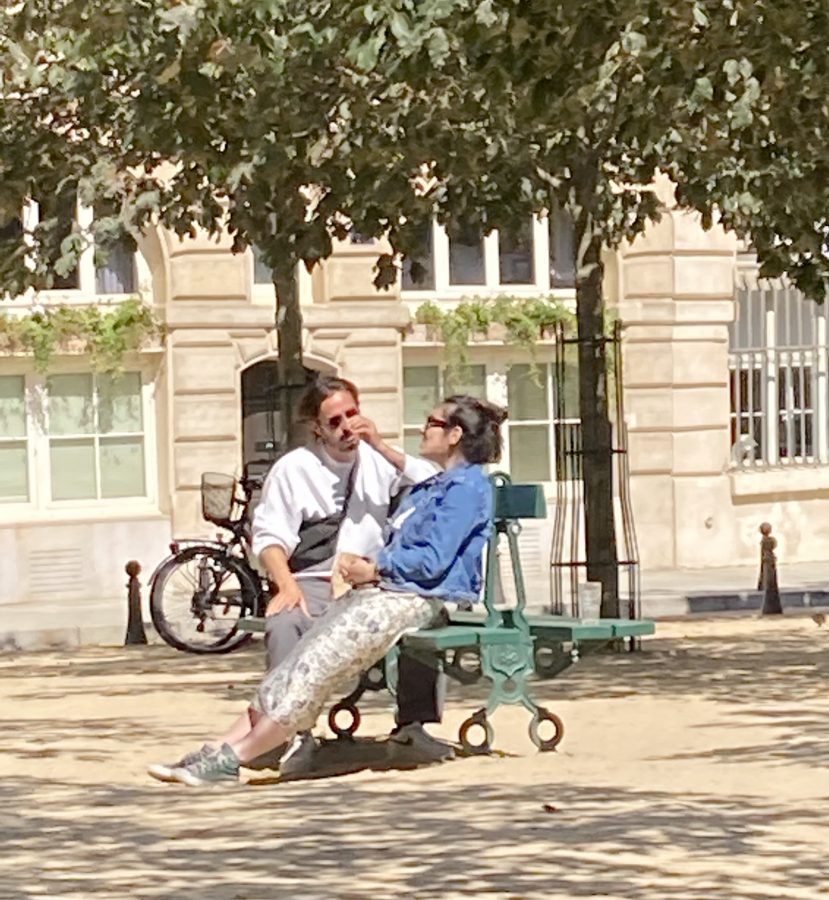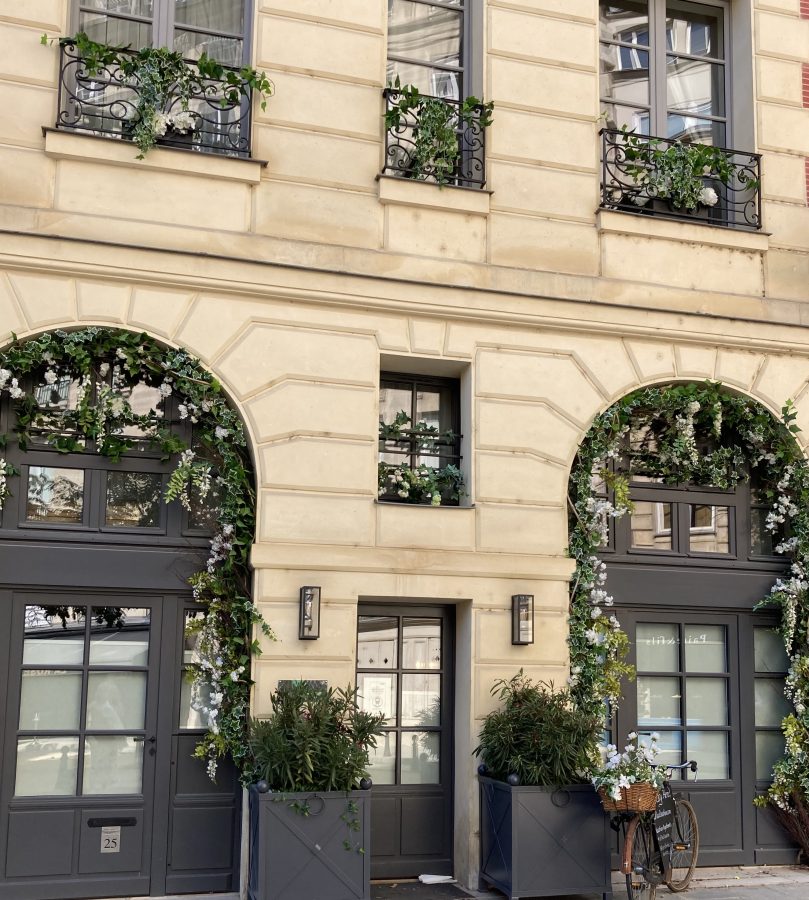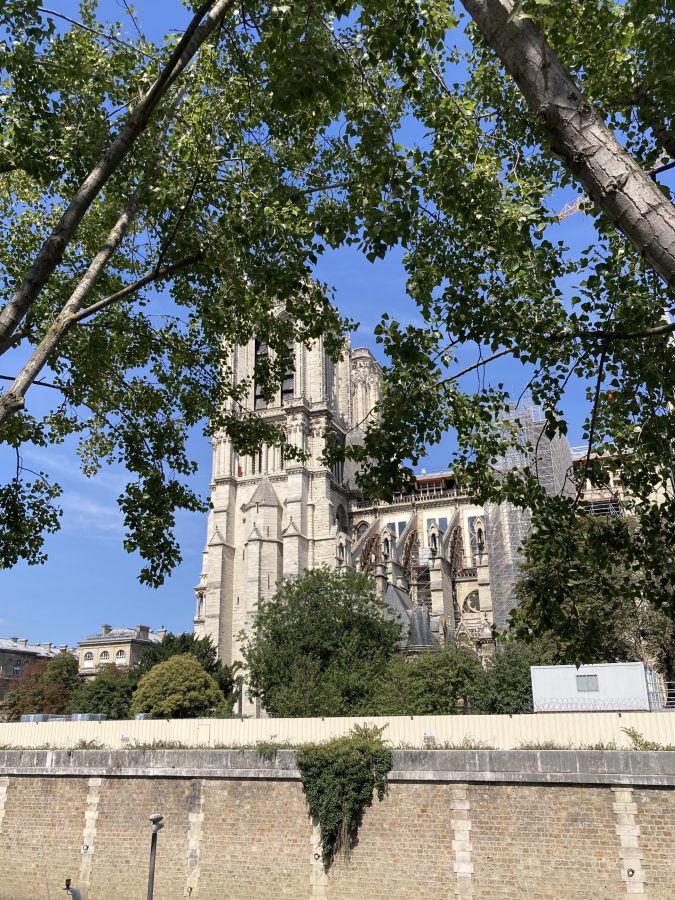 ---
Dinner was just a very light snack about 7 and we were off to the Champs to see progress on the wrapping of l'Arch de Triomphe. Bernie has to go every 2-3 days! Why, I don't know as progress is very slow, but he doesn't want to miss anything. There were also beautiful night shots of the Dior facade covering up construction and some lovers. The man was not happy with me. I was caught in the act!
Thanks for all the comments and for newcomers who have joined the blog. Today, we visit a new experience, the Museum of the Liberation of Paris. Keep reading!
All the best,
L & B