Bonjour,
Yesterday held a new surprise for us thanks to a tip from our friend, Nancy Colin. Being a history buff, she encouraged us to find a small private cemetery in the 12th arrondissement located very near Place de la Nation. After lunch in breezy cool weather, we jumped on Metro Line 1 and went in pursuit of a place we not only had never been to before but also had never even heard of. We were not disappointed. There is a 2-euro charge per person to enter these sacred grounds, and the hours are between 2 and 4pm on weekdays.
First a little history from the flyer given to us as we entered. Please, please take time to read this as it's fascinating.  The cemetery is noted for being the burial ground of some 1300 victims beheaded at the guillotine during the Reign of Terror in 1794 and is also the burial spot of the Marquis de Lafayette who assisted America during its revolution. An American flag is always present at his tomb. Only descendants of those who lost their lives in the massacres can be buried here.
The property consists of a lovely chapel, Notre-Dame-de-la-Paix; a peaceful park; and then at the back the current cemetery with Lafayette's grave. In the very rear gravel section are the unmarked burial grounds of those who were quickly thrown in mass graves from the execution site just up the street, up to 50 people beheaded a day for frivolous minor infractions. Officials needed a quick solution for all the bodies. It's a sad and fascinating story.
According to Wikipedia, the place name is most likely from the French pique-puce meaning "flea bite," because the local monks used to cure skin diseases that caused irritations which resembled flea bites.
The area surrounding the cemetery is lovely, very quiet and peaceful. It is definitely worth a visit and one of the most unusual outings we've had. The names of all the victims are inside the chapel. As you stand inside it, the weight of the history is overwhelming.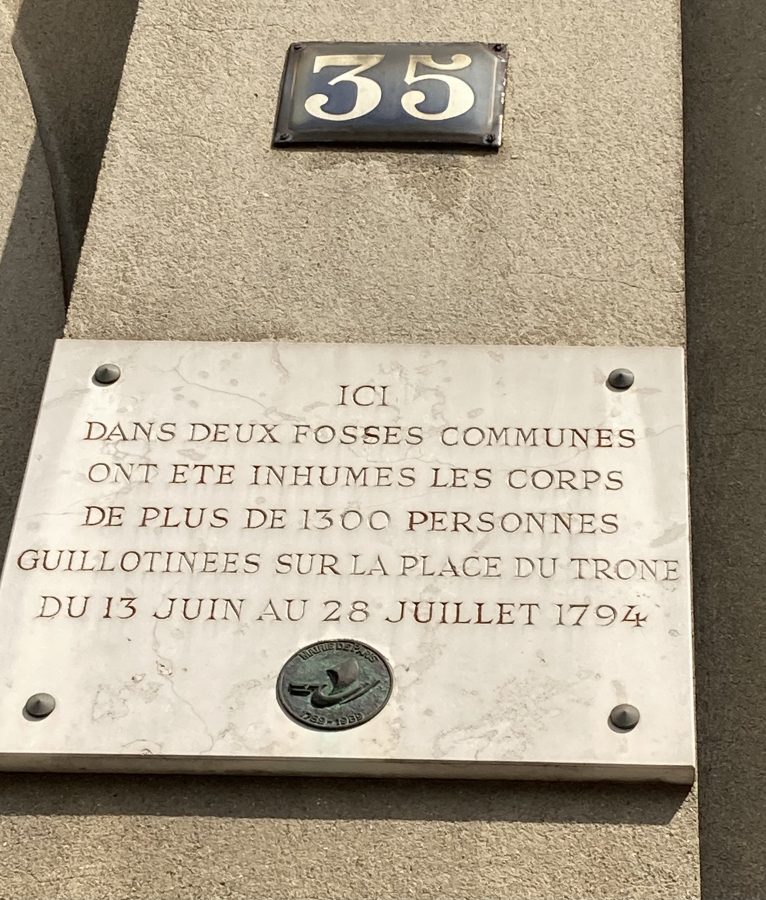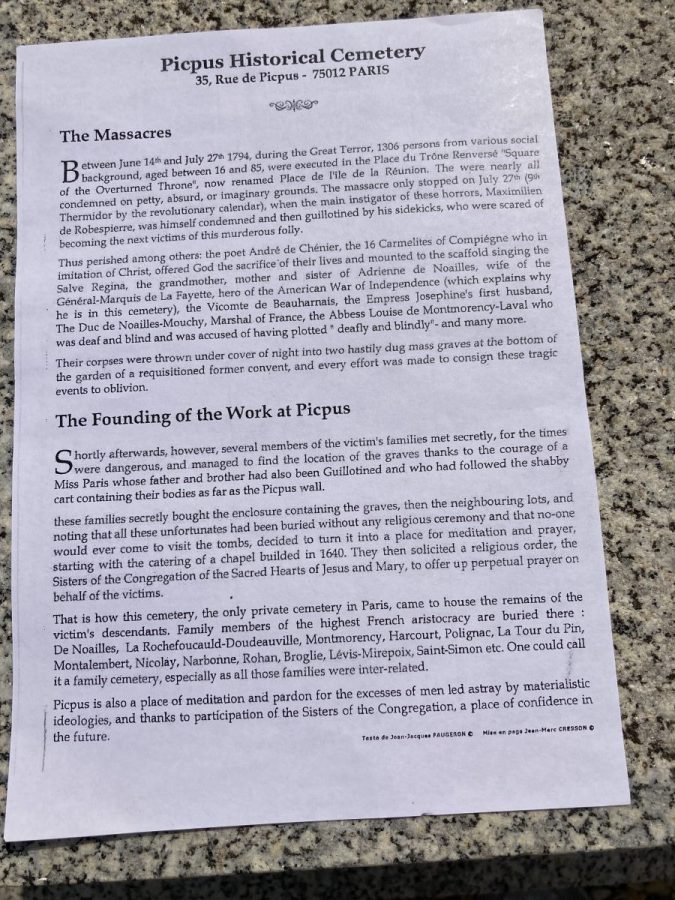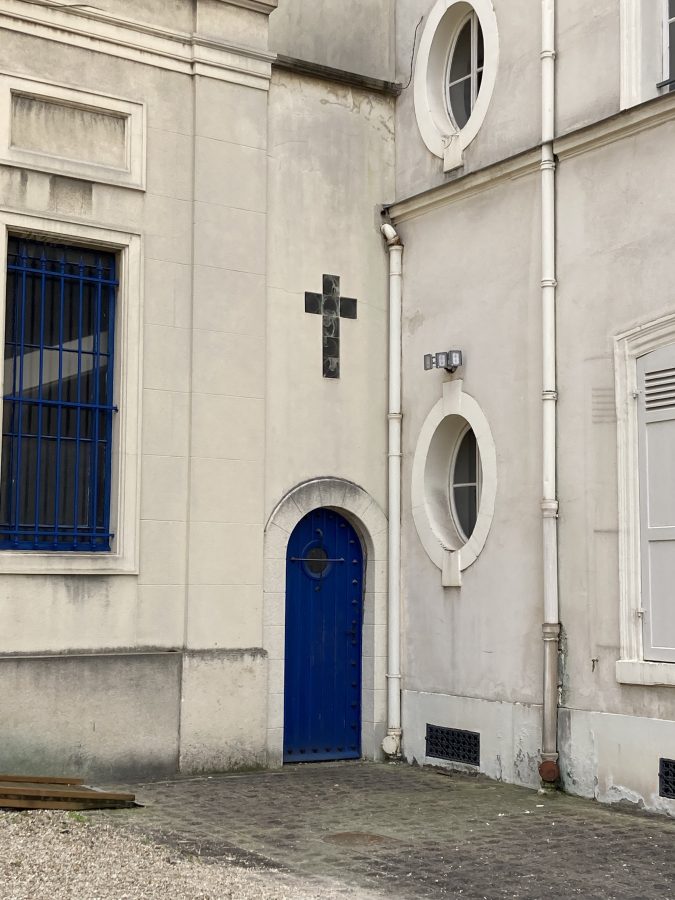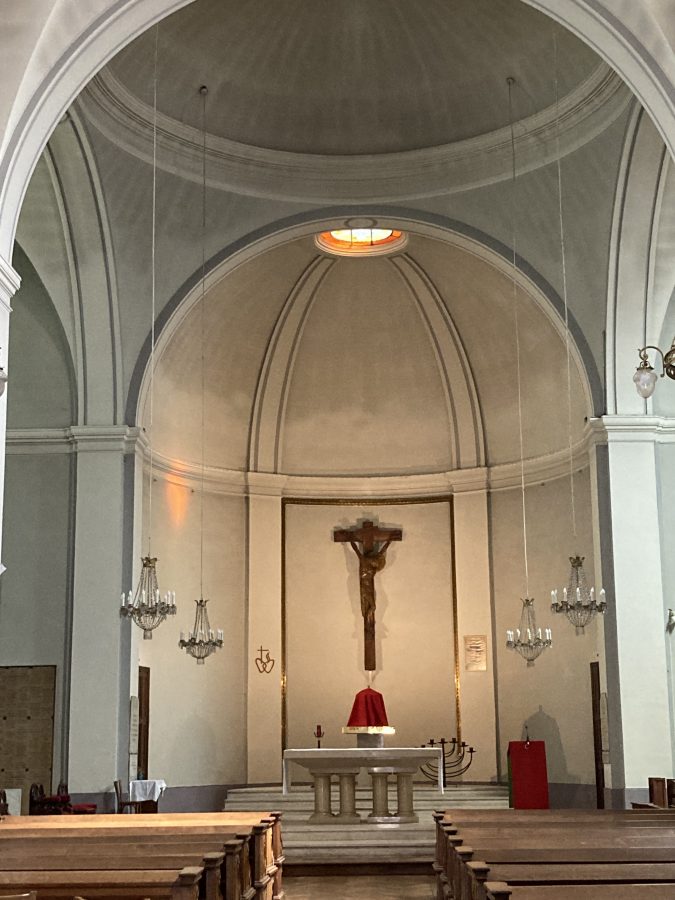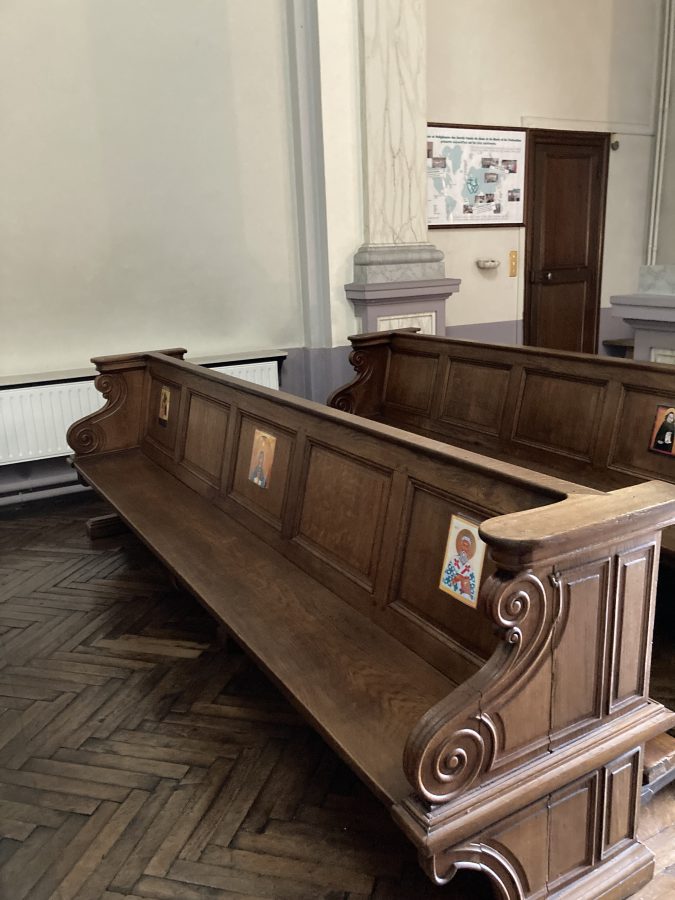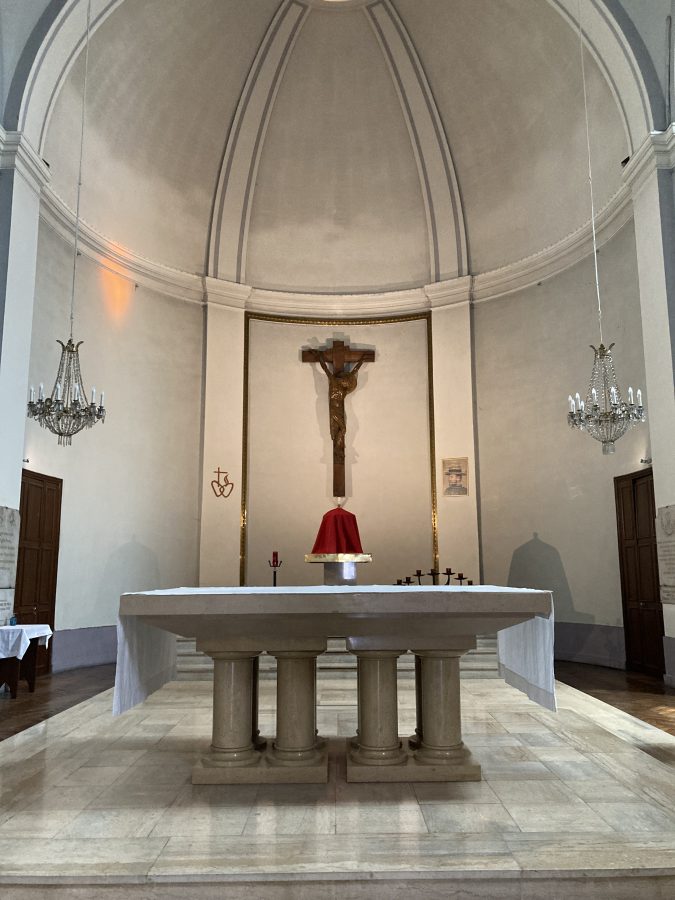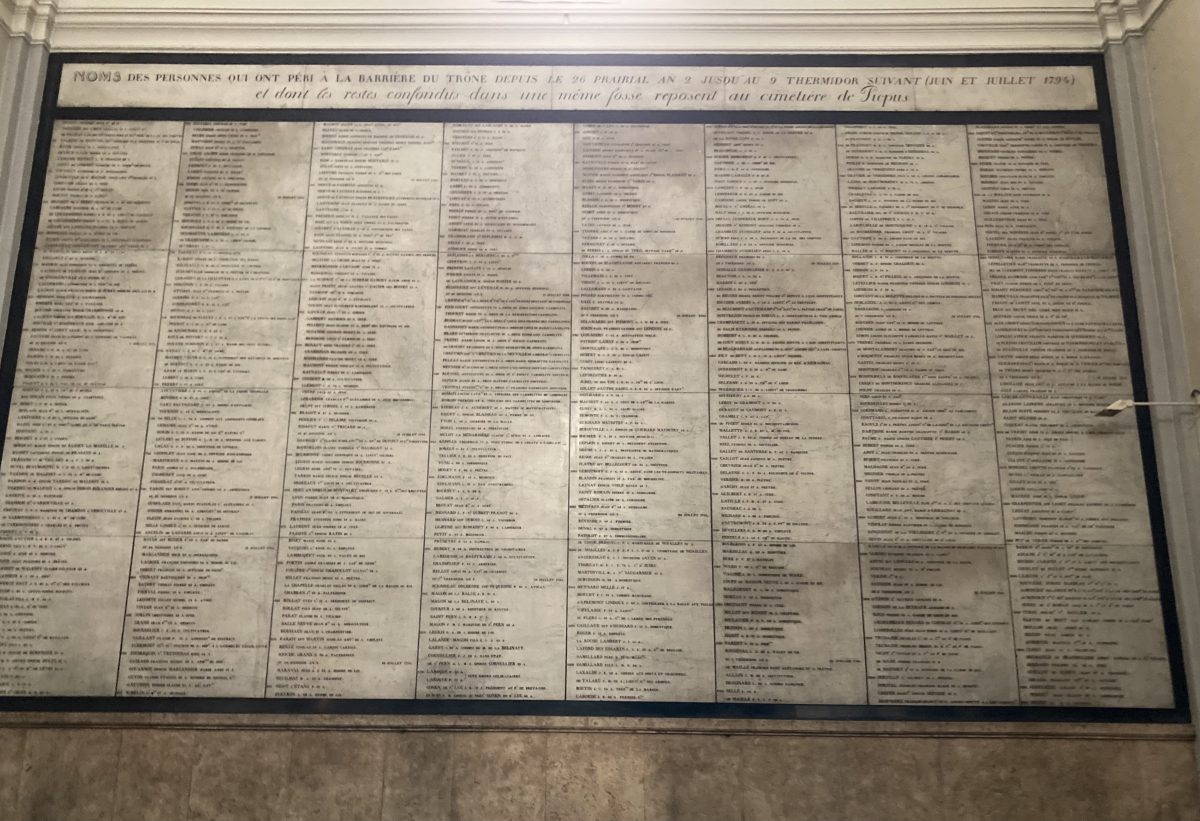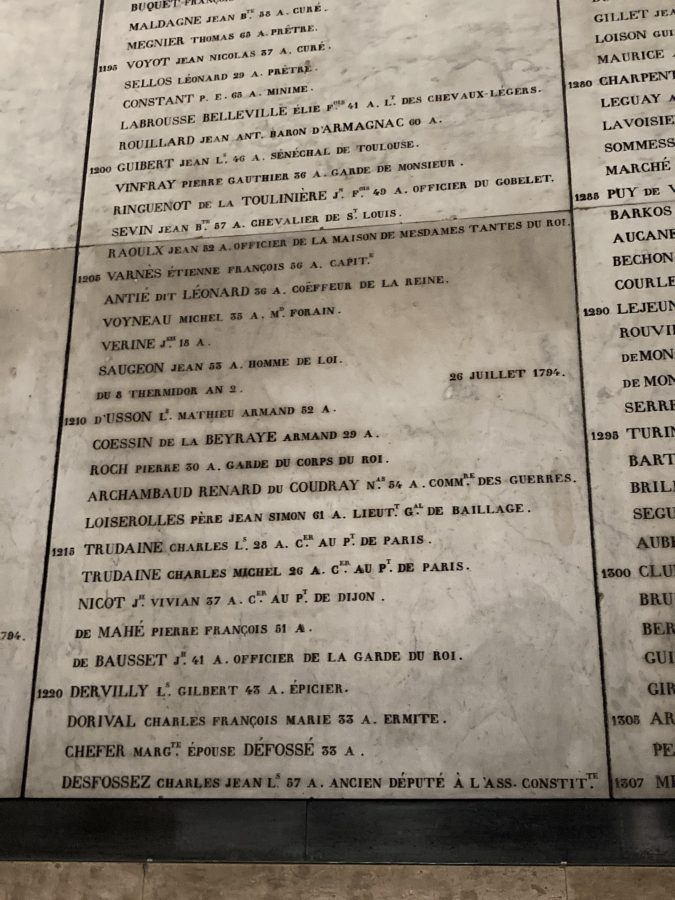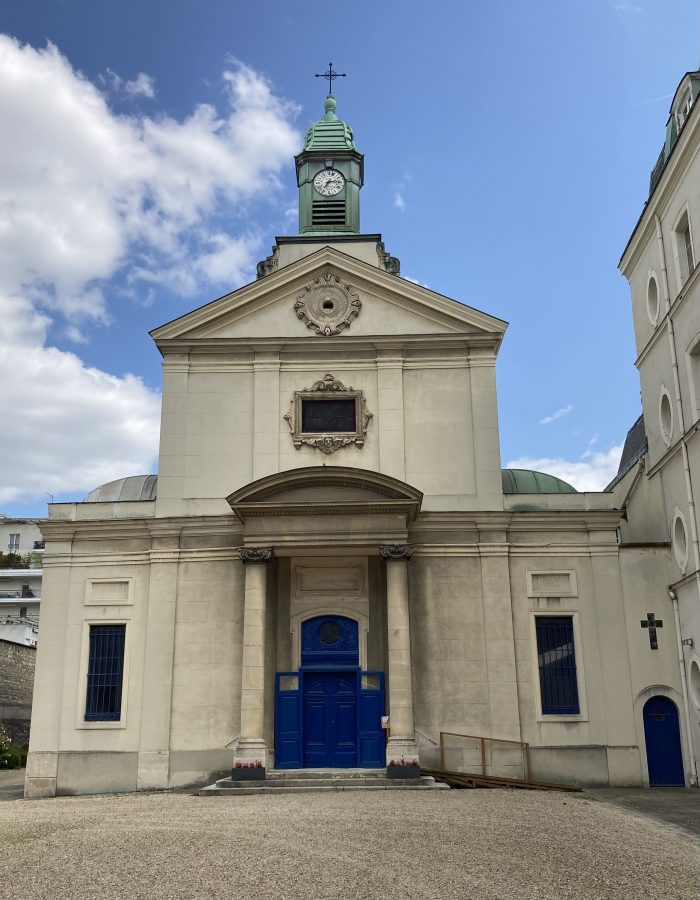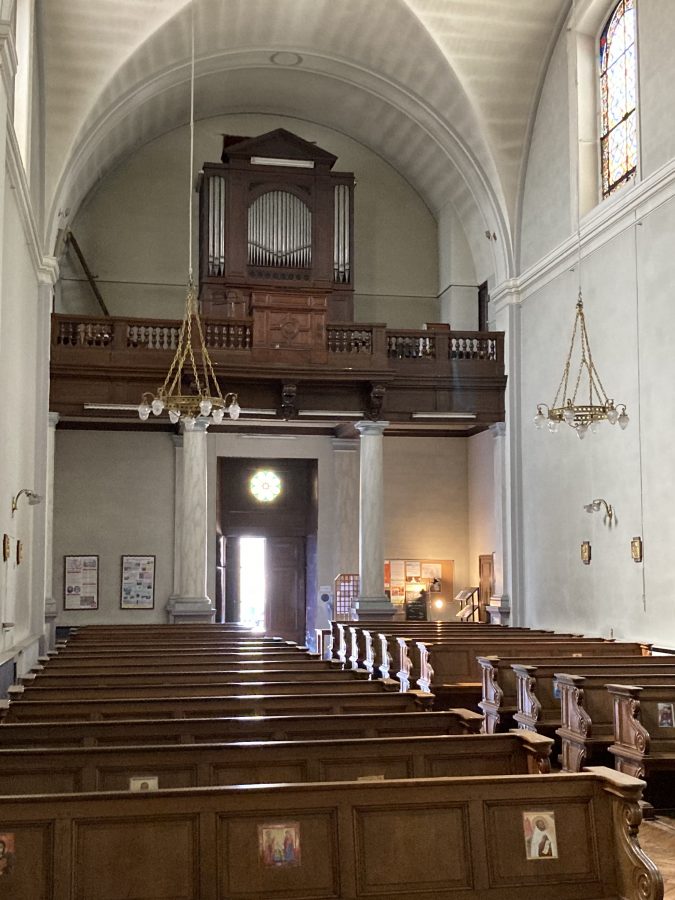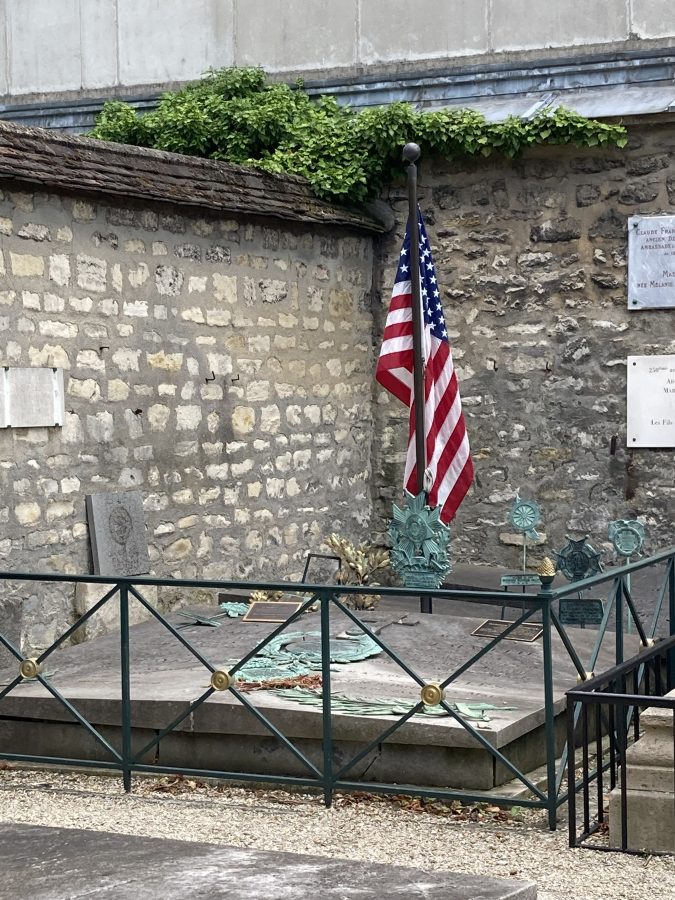 Sorry no lovers and no doors today but did find someone "standing on a corner" but not in Winslow, Arizona!
Have a lovely day,
L & B