Bonjour,
COLD  is the only word to describe yesterday. Though sunny, we had a 12 mile-per-hour wind blowing all day. We gave consideration to a stroll through Parc Monceau, one of our favorites, but after a brief few minutes outside, we changed course, put on extra clothing, and just went to a local restaurant, Les Temps des Cerises, for lunch. If you are an "Emily in Paris" fan, one episode featured her right in front of this delightful little spot. We already showcased some of the interior. We had a delicious lunch and highly recommend it.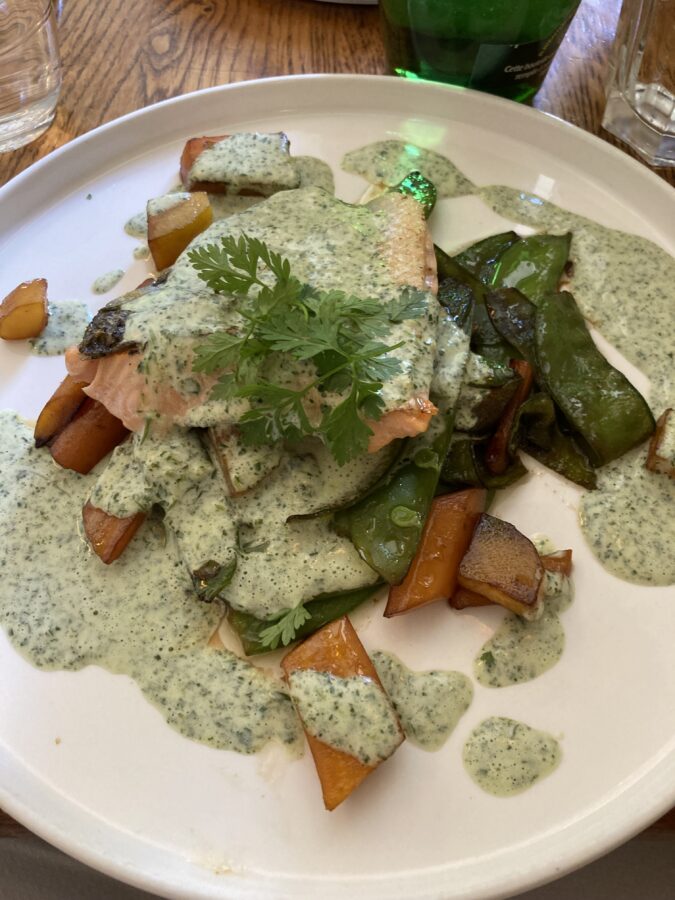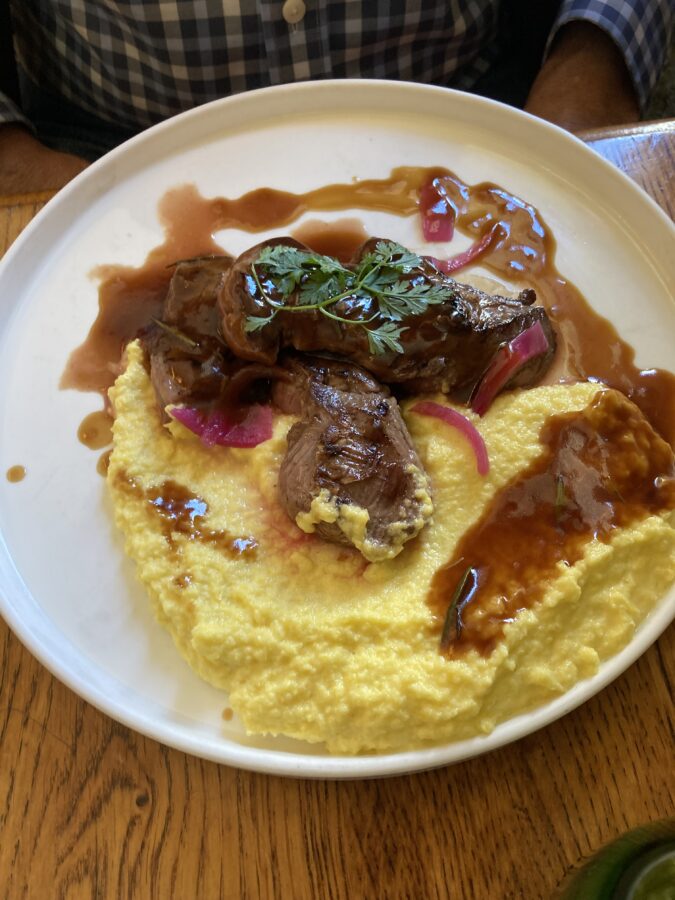 Strolling through this area of Le Marais is both historic and photogenic as this was Henry IV's area among the cherry trees, thus the name of the restaurant.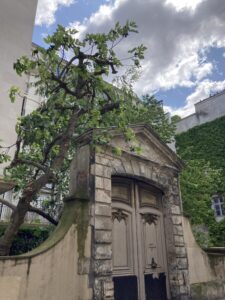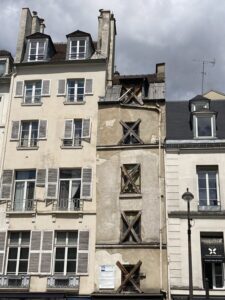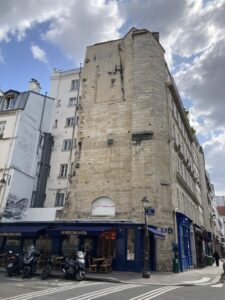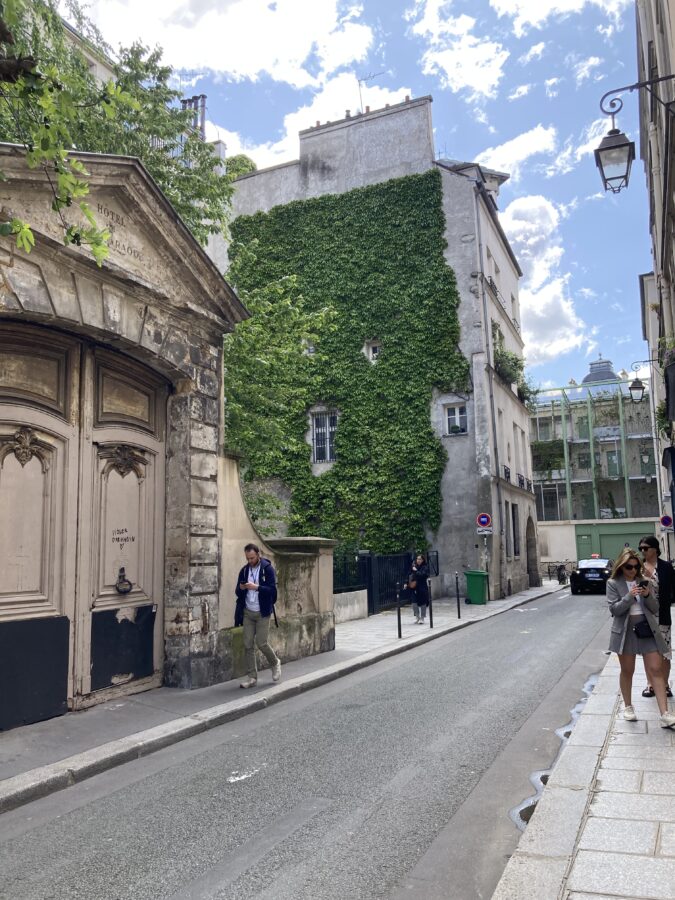 Challenges again this morning with limited bandwidth. If you click on the smaller pictures, they will open for a better look.
All of a sudden back in the apartment, I received a text from Harriet Godwin who follows my blog. She is from Brewton, Alabama and was asking to link up with us for a quick visit. They have been traveling through southern France and were in Paris for a few days. They were coming our way, and we had a brief but fun visit over a refreshment at Carette. Here's the gang.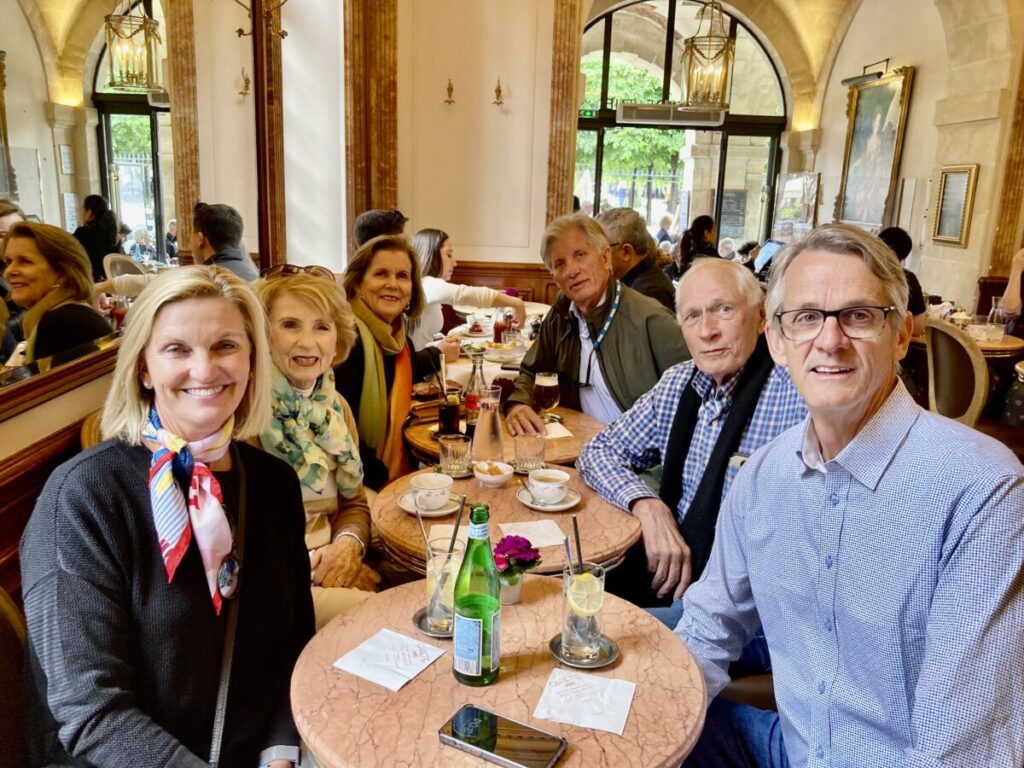 One of my rules while in Paris is to always look up. Here's what I found inside Carette when I did…these lovely light fixtures.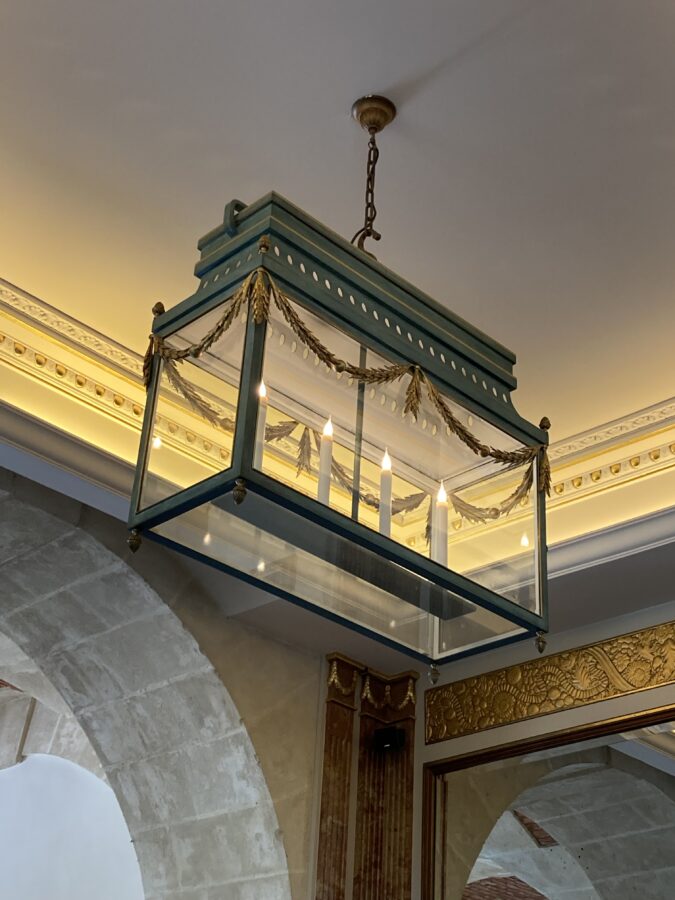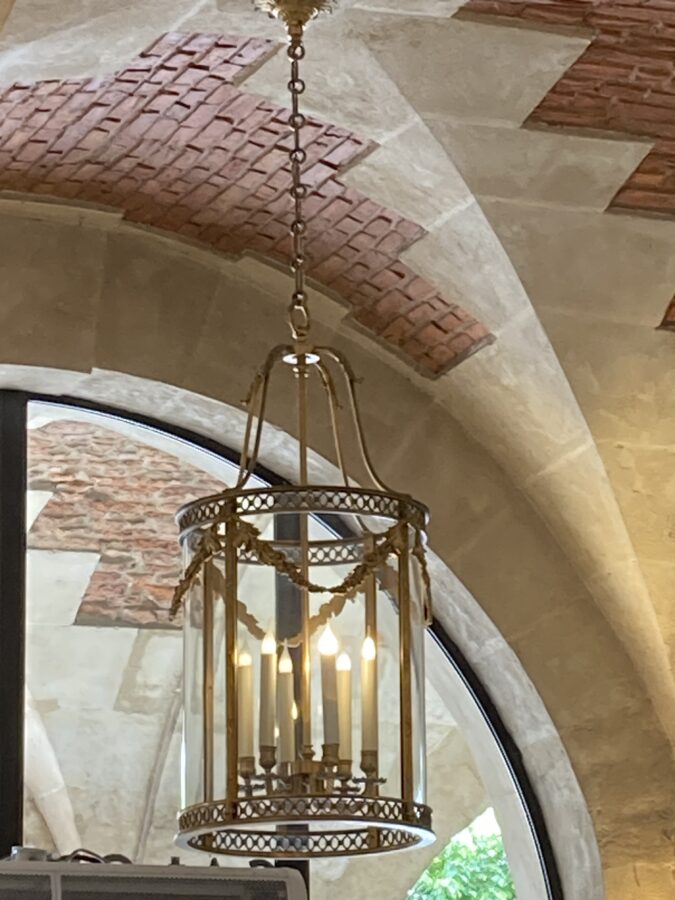 Dinner was a pizza in the apartment. So cold that our heat came on automatically!
The best I can give you today are some photos of beautiful flowers along the street. Always a delight.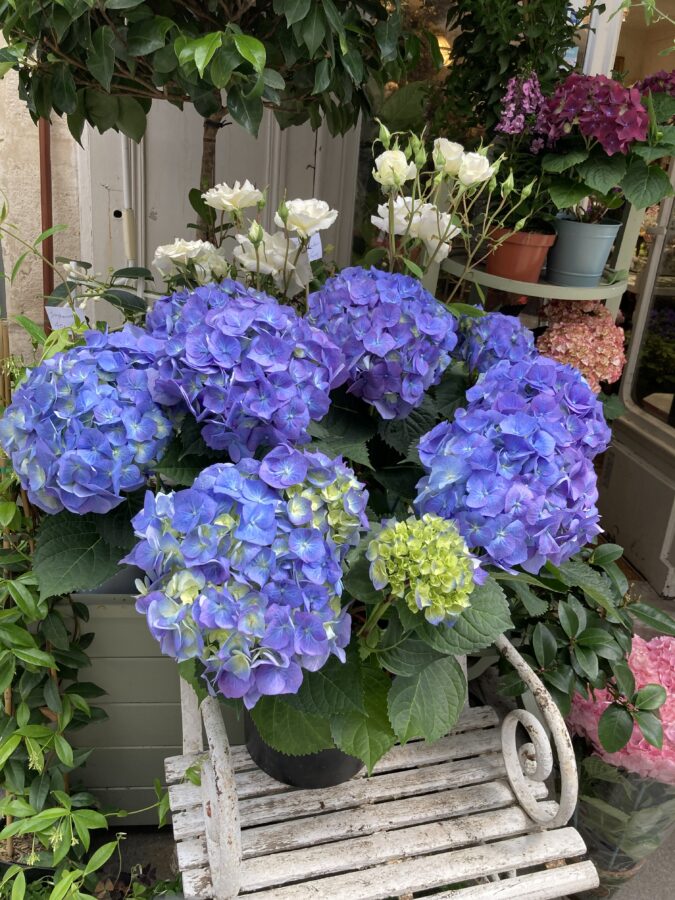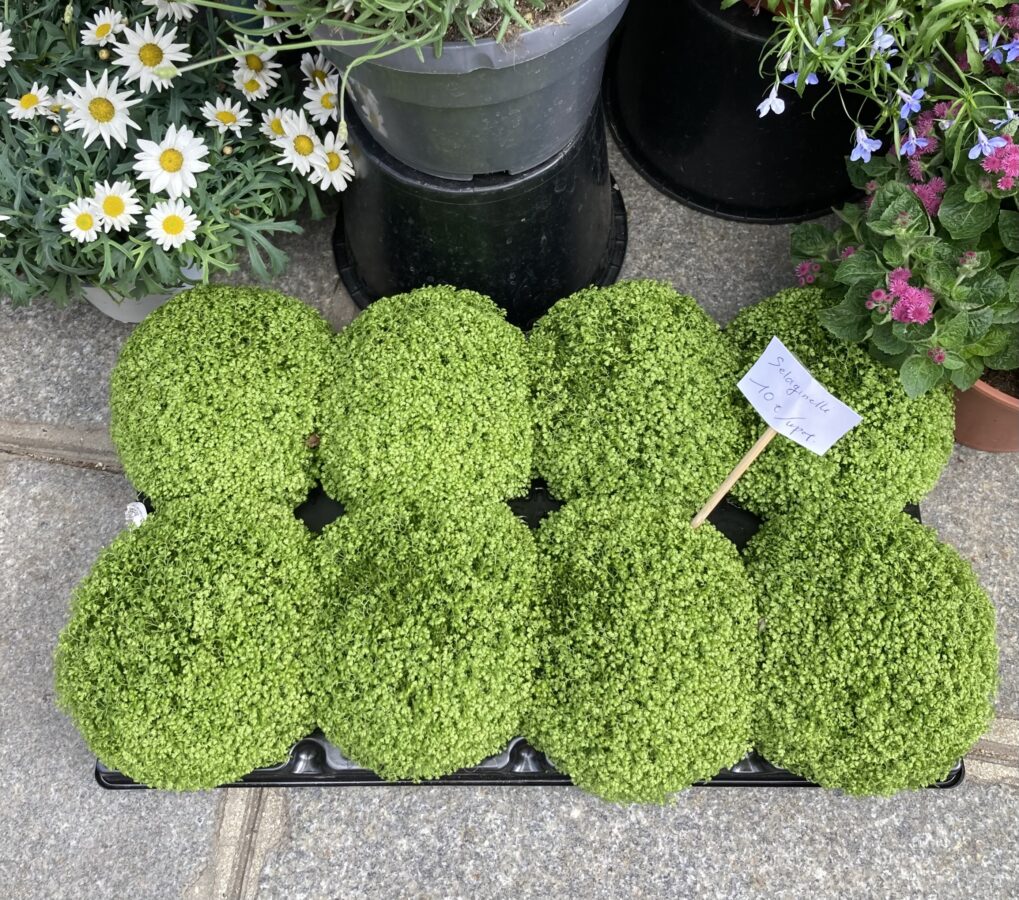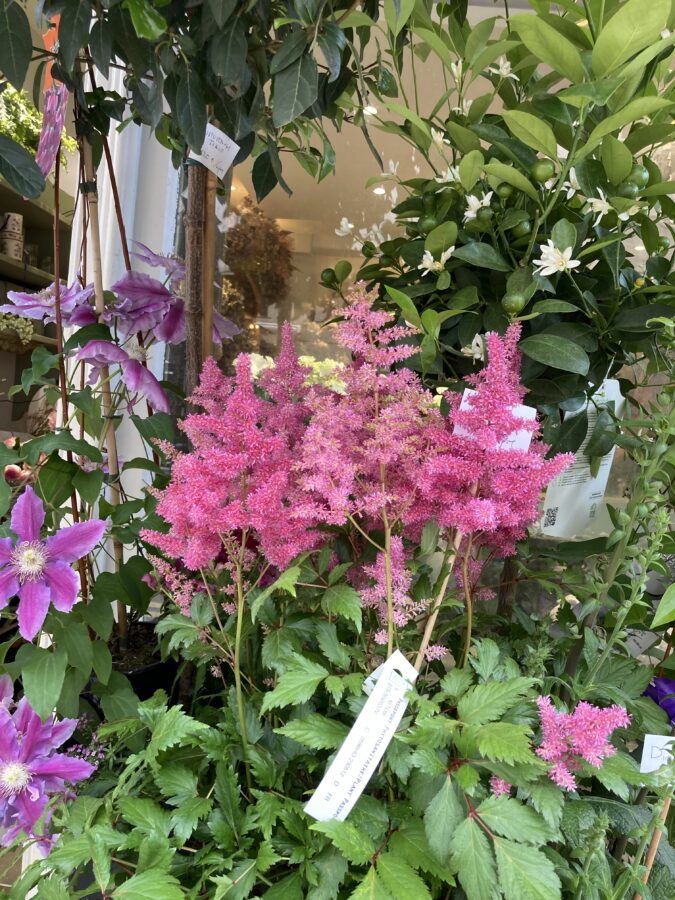 Send warm thoughts to us and happy day to all!
L & B