Bonjour,
It was 43 degrees in Paris this morning after a cold, rainy day yesterday. Not much chance for interesting photos for which I apologize. Hopefully, "spring" will arrive soon! It is actually much, much cooler in mid-May than it was in February for my birthday. Hard to believe.
At the suggestion of my friend Charles Gattis, I'm trying to learn to photograph reflections from the rain.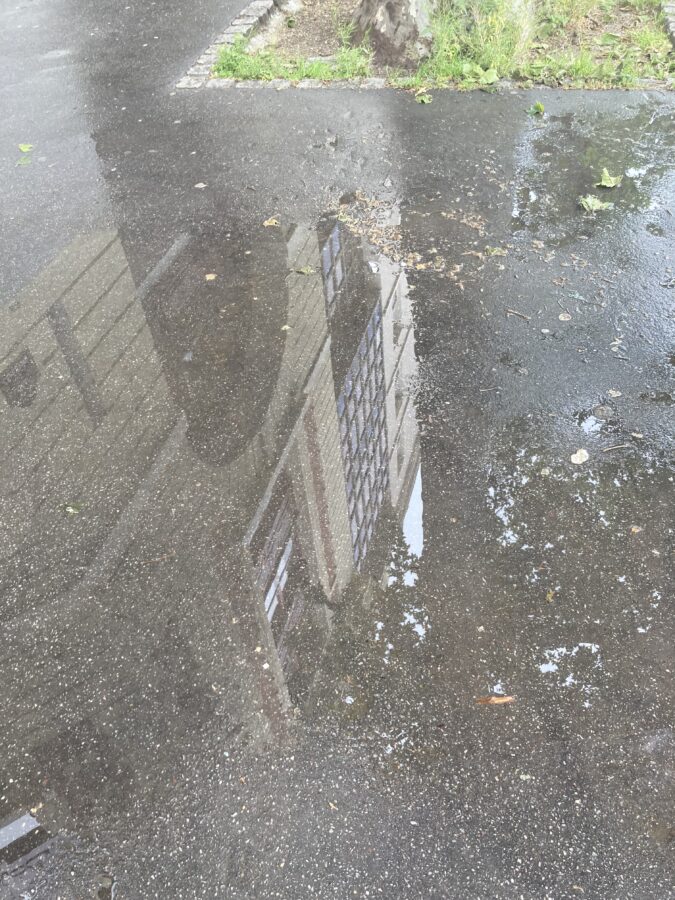 We forgot it was Monday (when many shops and restaurants are closed) and went to three places before we found a lunch spot. And it was a great choice. I had the best poke bowl ever and will return for another. We recommend Le Trés Or near the rue des Rosiers.  It sits on a delightful dead-end street.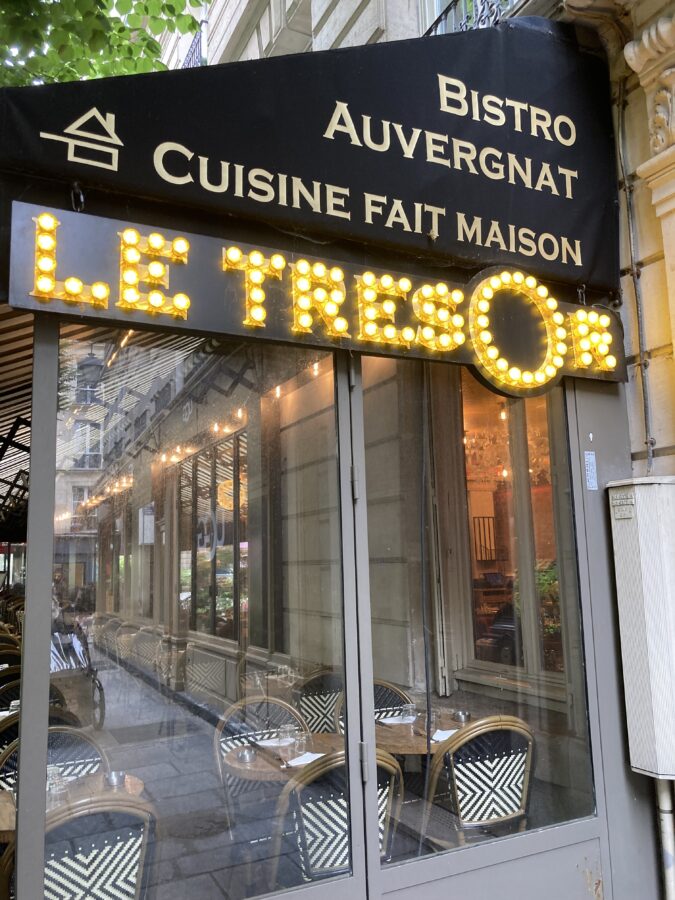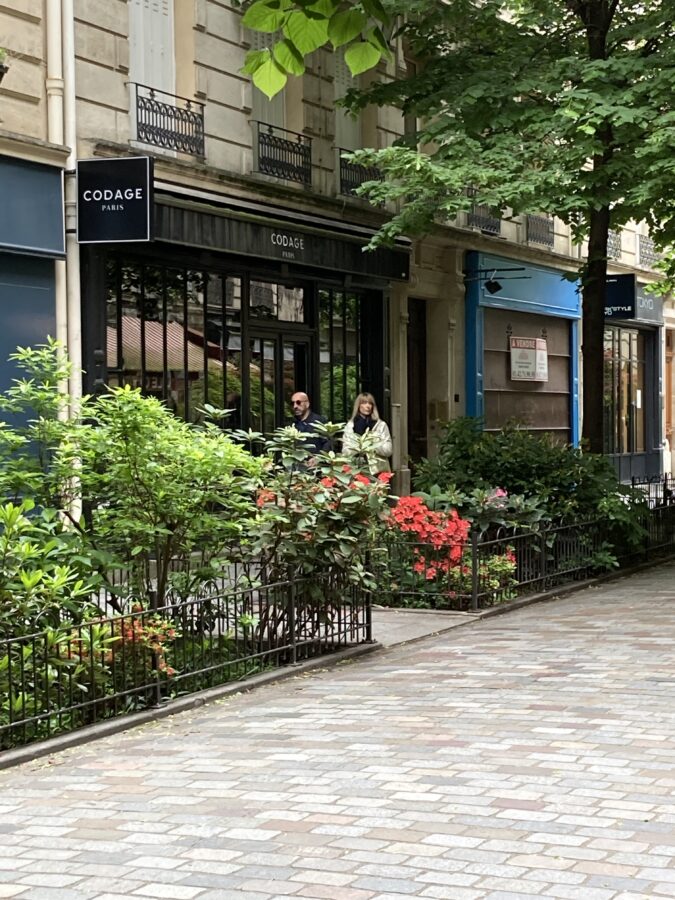 Line 1 is closed for five days so we found a creative way to get to the Red Wheel Barrow, across the street from the entrance to the Luxembourg Gardens. It's an English bookstore and the patron always orders me a crossword puzzle book. We stopped for a refreshment at Le Choupinet with the teddy bears. It was raining so hard and so cold that we didn't linger. Even my chocolat chou (hot chocolate was cold!) Then home by Bus 96 for a light dinner snack in the apartment.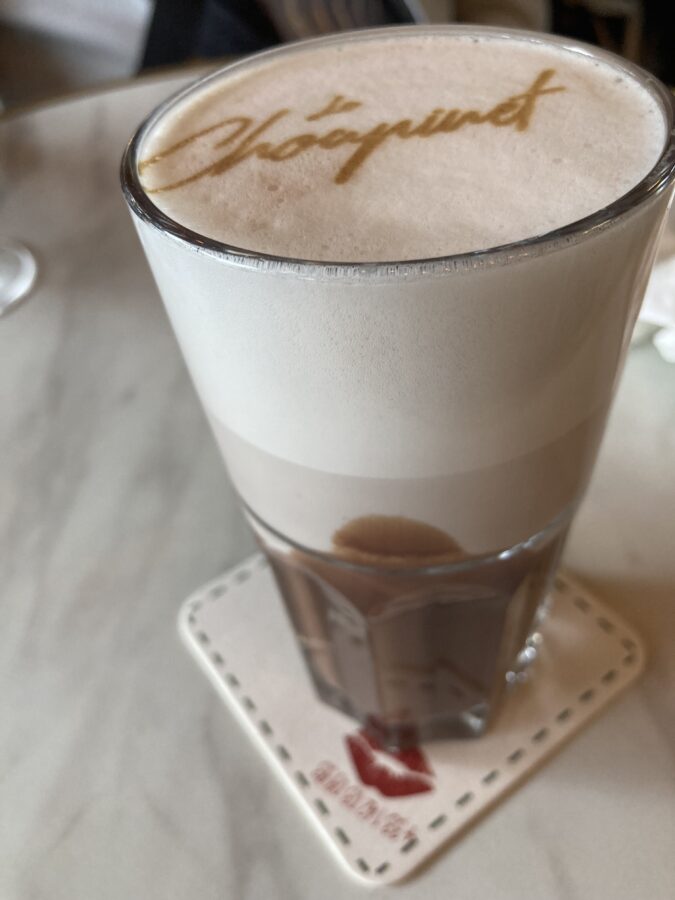 Here is some interesting info that I forgot to post about La Fête du Pain yesterday.
-98% of the French eat bread on a regular basis
-12 million visit a bakery every day
-The baguette is the "national emblem" of France
-UNESCO named the baguette a World Heritage Site
-For 26 years, bread has been celebrated in France on the eve of May 16, the day of St. Honoré, the patron saint of bakers since the Middle Ages
-The theme of this year's event is "The Bakery Opens its Doors"
Speaking of bakeries, I'll close with some yummy goodies from Miss Manon and a little orange tree.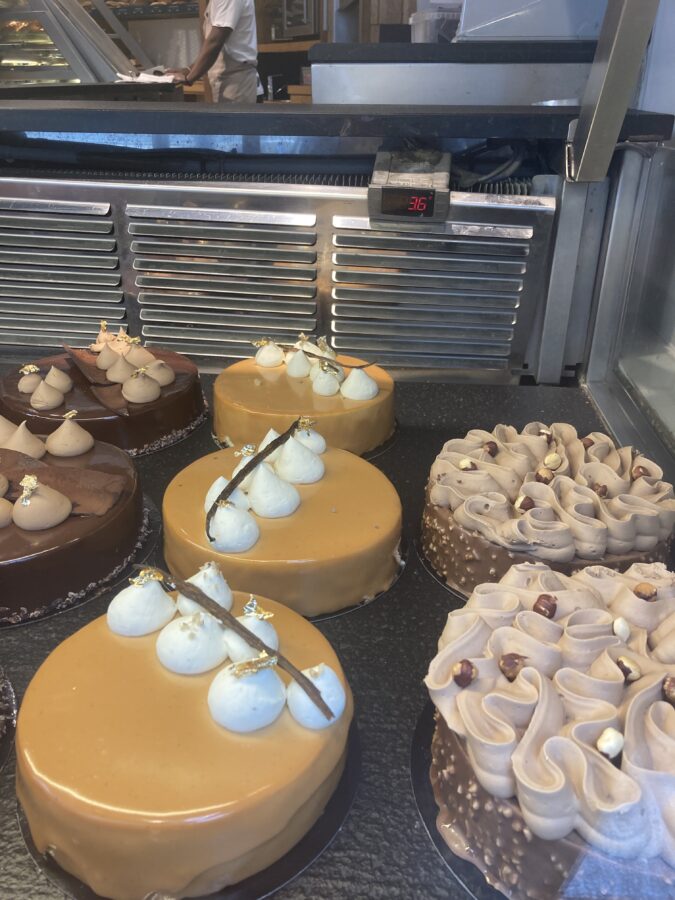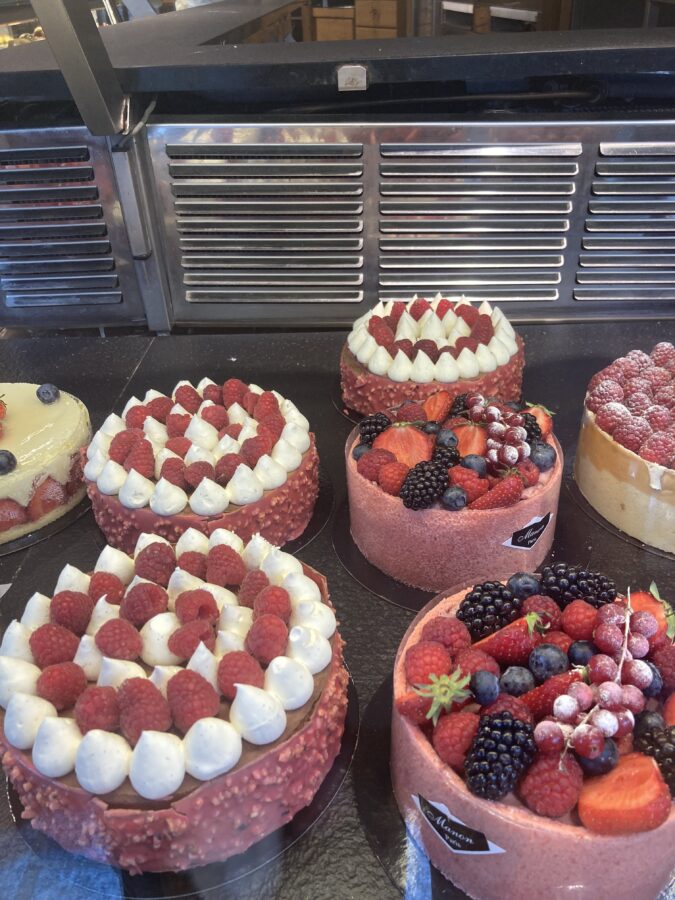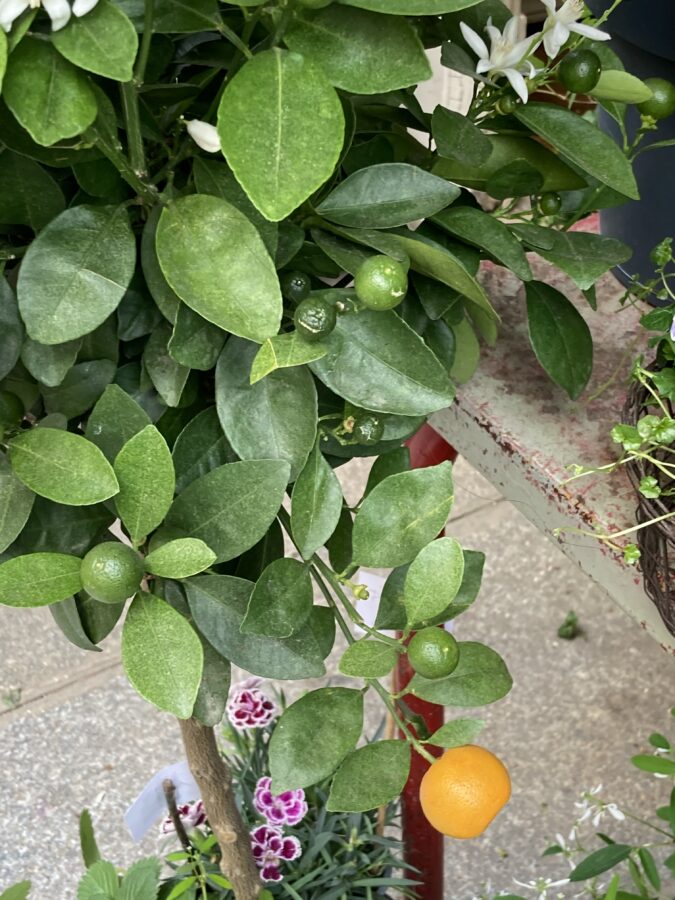 Cold but sunny for today!
L & B