Bonjour,
Sundays are so special in Paris when church bells rule the day, traffic is almost non-existent, and families crowd the streets but not until lunchtime. Though the rain quelled some of the enthusiasm, it was still a wonderfully fun day. The weather went from fine mist to pouring rain and finally to a touch of sunshine by early evening. As I said to Bernie, it was just enough to wash the doggie poop off the sidewalks!
Enter the Sunday Bastille market which I have posted about EVERY single year, I believe. Indulge me one more time as the photos are always such fun…alive with color. What's missing are the smells and sounds from the vendor cackles as they compete to sell their products. I must say that it was tricky with the boot this time. Avoiding mud puddles from the rain and uneven cobblestones was quite challenging. I was very careful.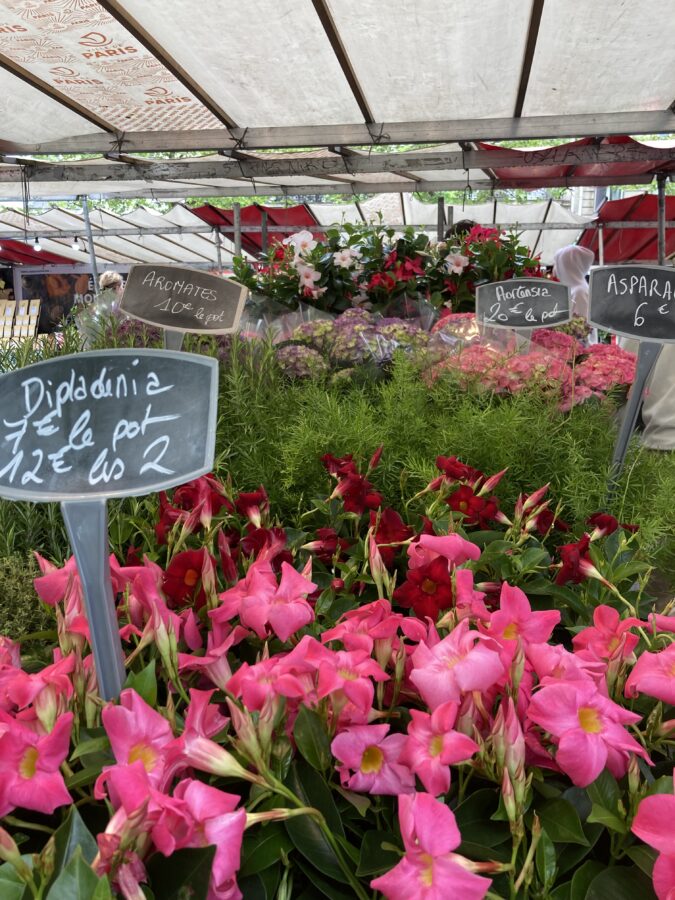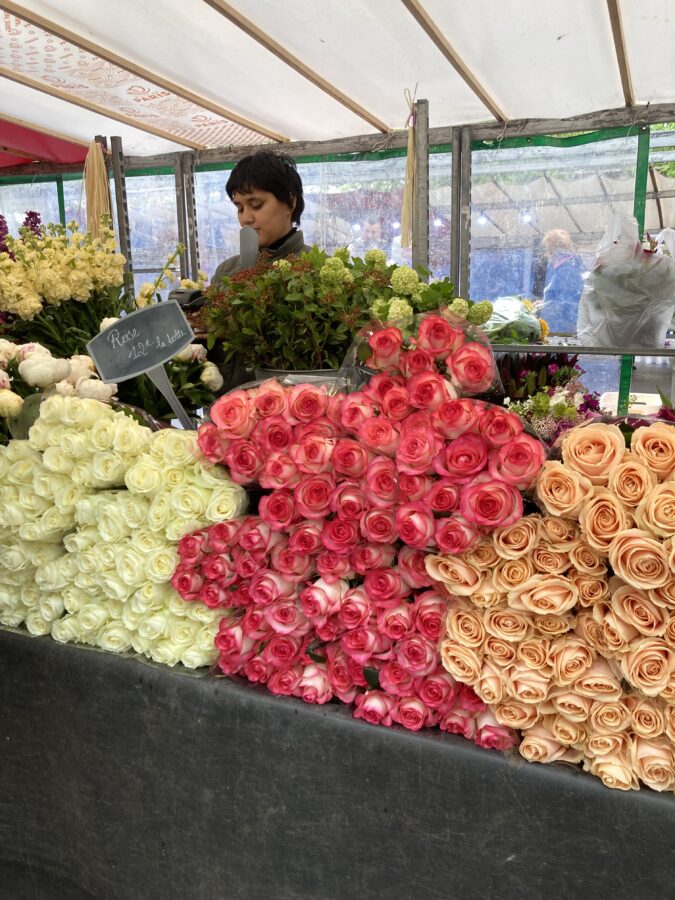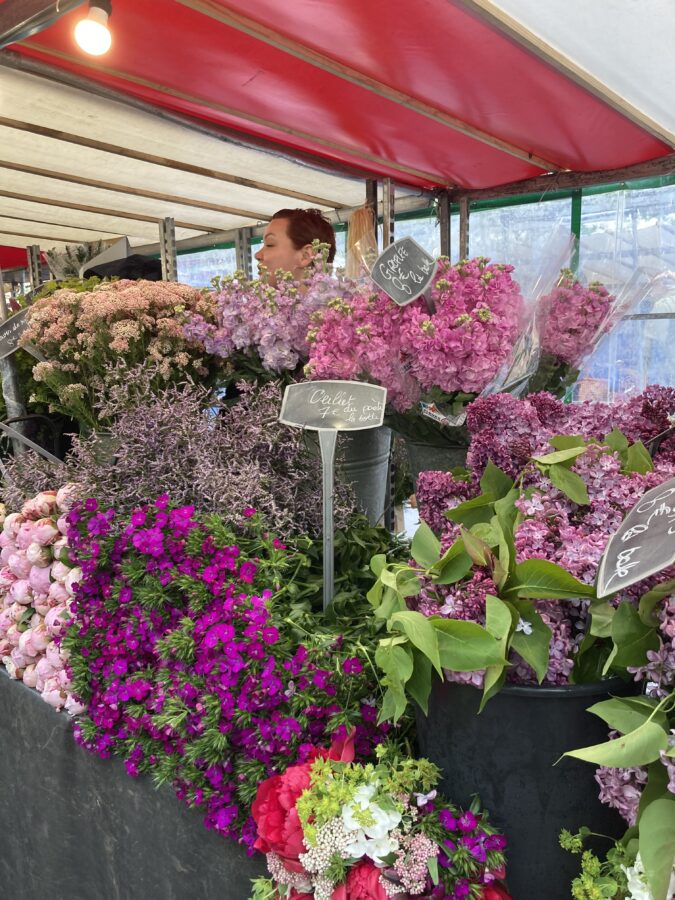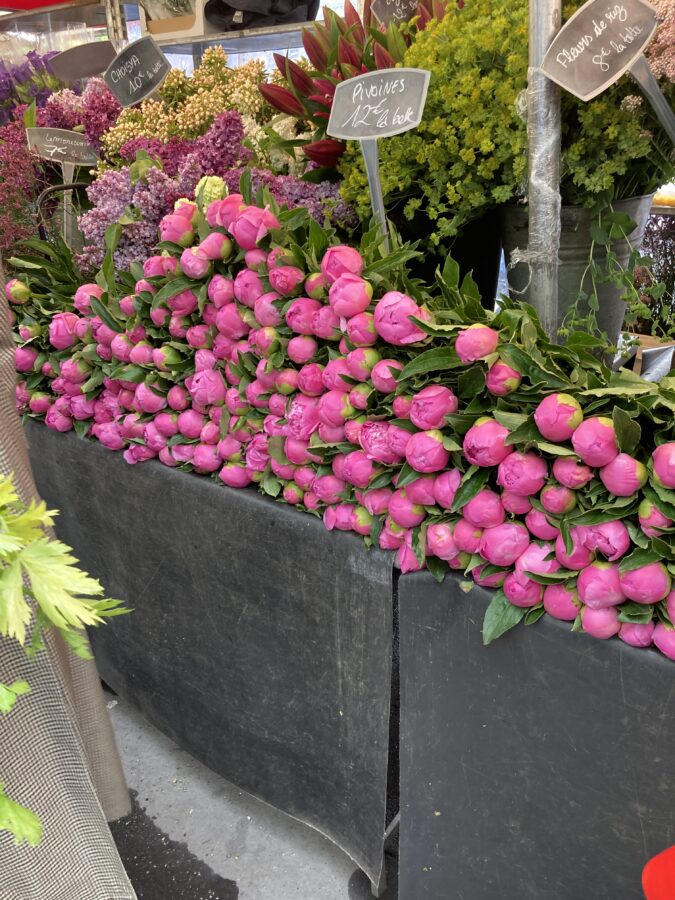 I tried my first venture in cooking with lunch in the apartment, just an omelet with a spinach salad. It was quite good but a little testy in the preparation. I thought about what could be done to make the tight situation more efficient. After a lazy nap and some reading, we did some shopping to facilitate organization in the apartment which is one of my best skills. I totally redid the kitchen and can now function! I truly love this tiny apartment and think we will thrive here!
We enjoyed a bowl of pasta at Le Bouquet St. Paul for dinner, and captured this joie de vivre photo of the day. Friends in lively conversation over aperitifs.

Have a great week!
L & B