Bonjour,
We've been to Paris over the years three times in May and this is the coolest. Yesterday's morning temp was 54 degrees.  Today is supposed to be even cooler with rain all day… ugh! Wardrobe is a challenge! I prepared for cool, but then I had to prepare for extremely hot days in June. It's always a guessing game. However, fashion is at the bottom of my list right now, given my foot.
Yesterday, we had one of our slow, easy mornings which I adore and left out about 11:30. In my book, "Bernie's Paris" (available on Amazon), I recommend a couple of activities for rainy days…two being museums and shopping. We choose shopping or really for us, just looking. We rarely partake because everything is so very expensive.
Les Galeries Lafayette has a fabulous gourmet food store in a separate building which offers food from around the world with multiple restaurants throughout. The nicest ones are on the second floor. We ate Italian! Then we browsed for over an hour.
In tribute to my one and only granddaughter, Avery, who recommended mirrors as my photo theme, here are some spectacular examples from the home store on the third floor.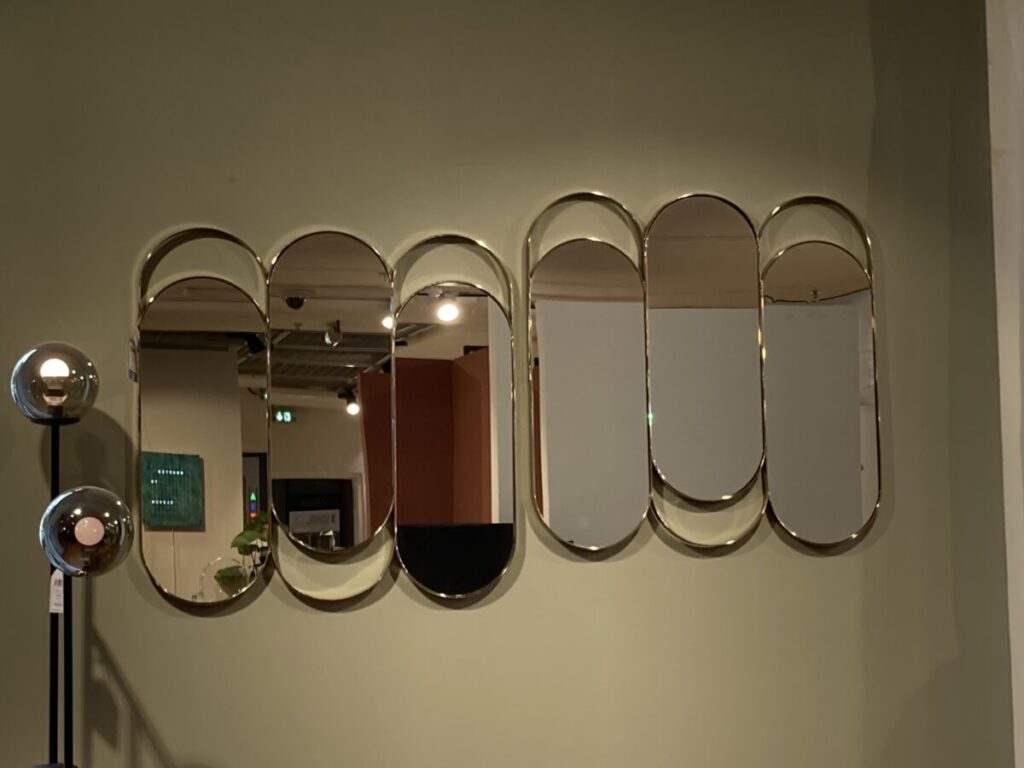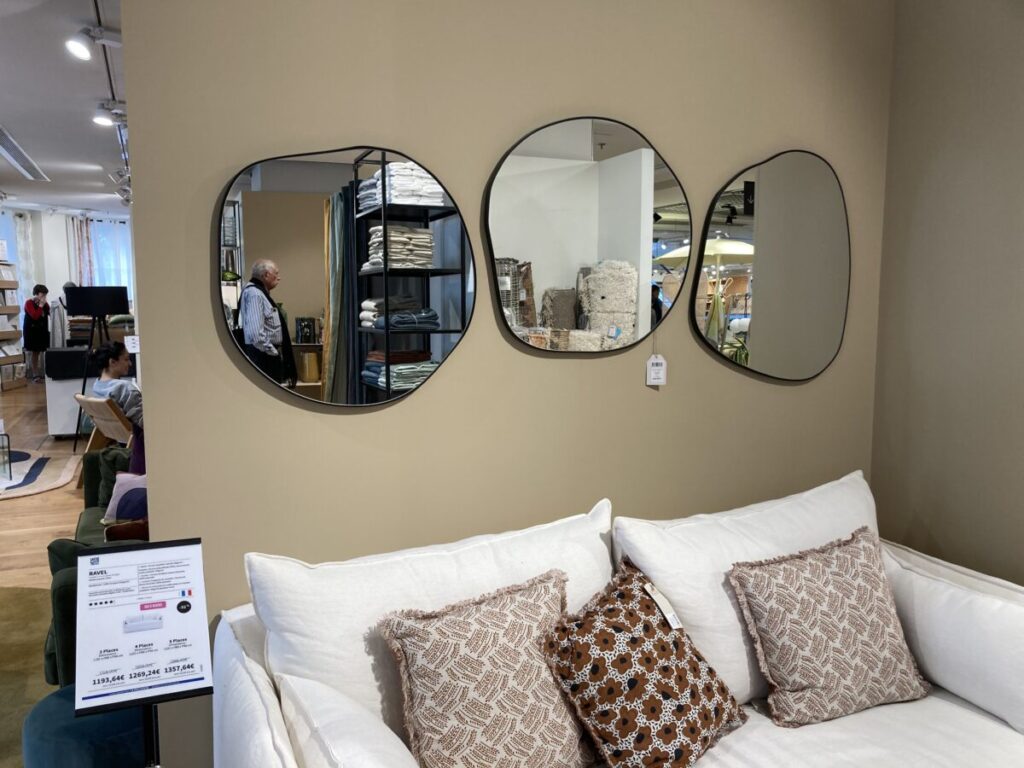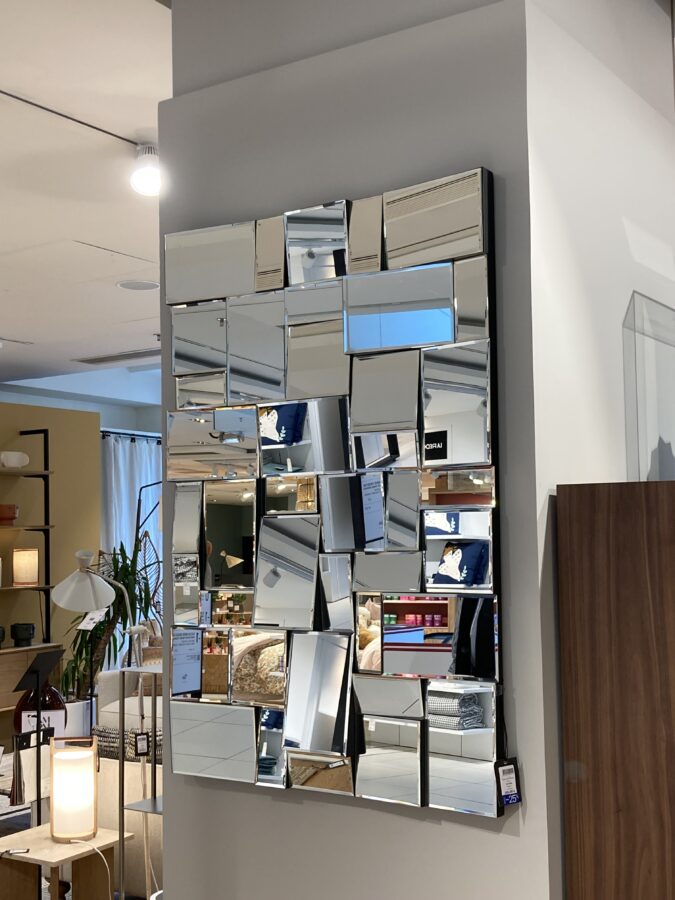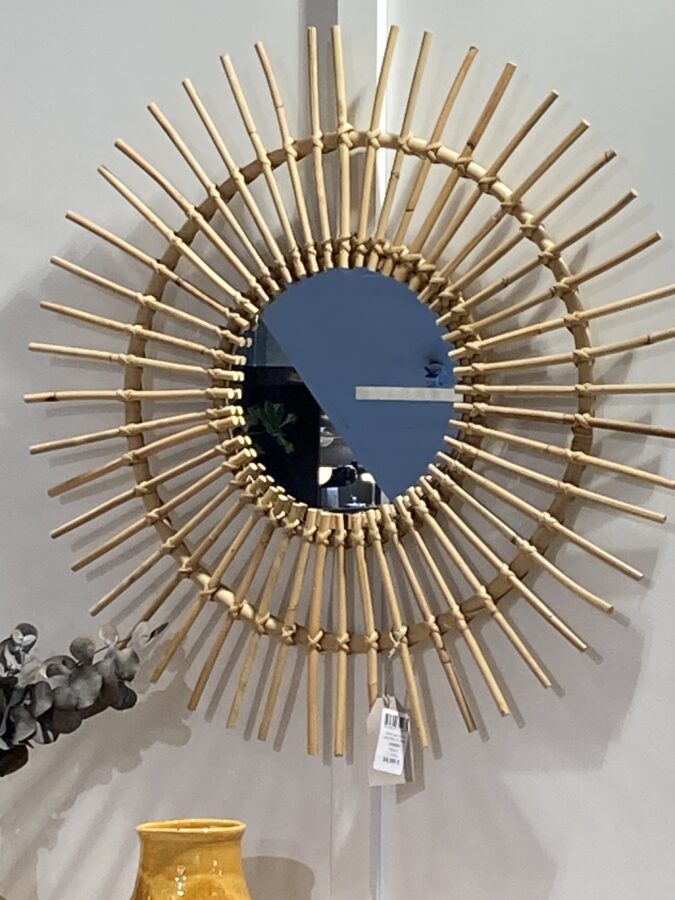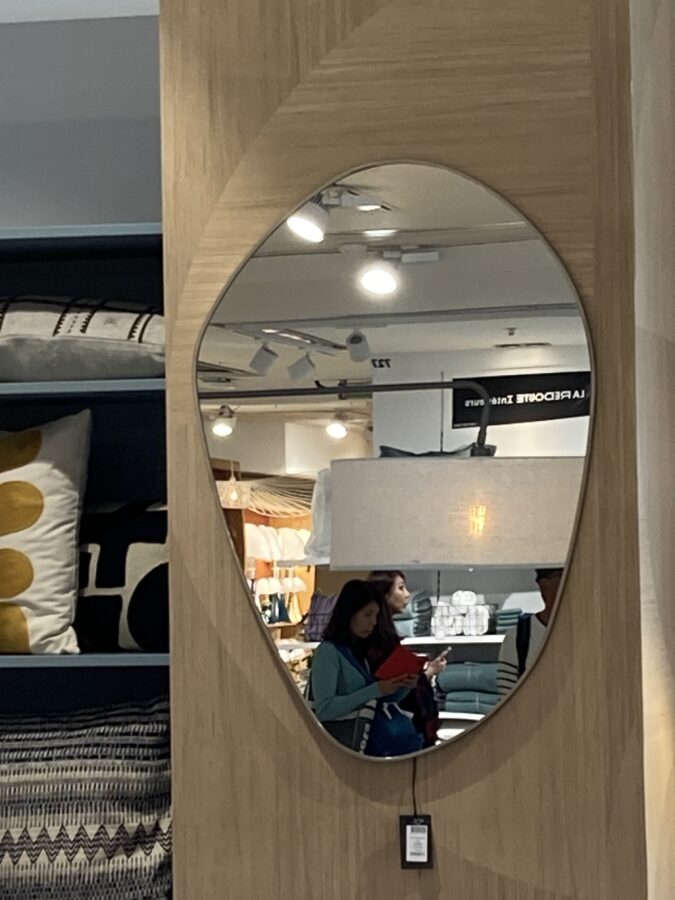 The patisserie displays are delightful, especially this one of the eclairs.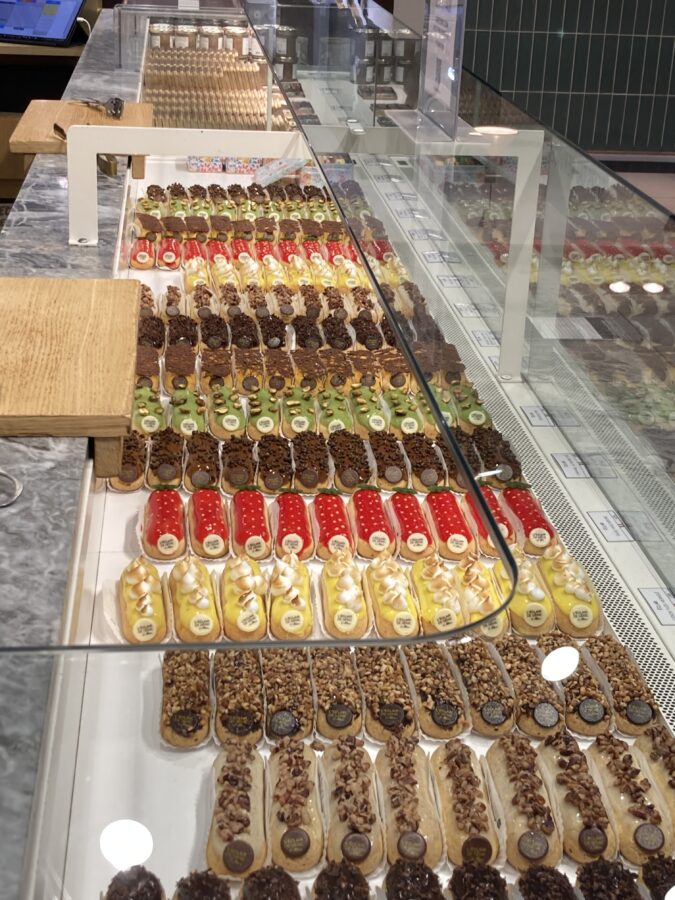 And instead of an ice chest, how about a Polar Box?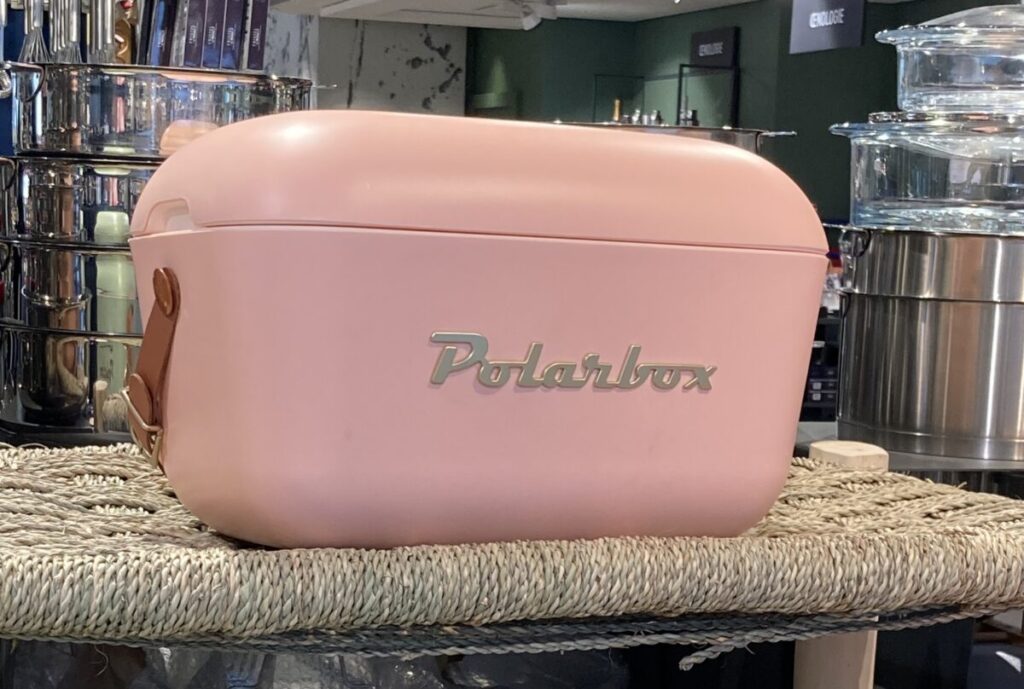 This clock was mesmerizing. I have never seen anything like it. Would love to understand how it works and how you set it for the first time!
The main store as well as the food store were jammed! It was busy like July with long queues at the designer purse stores. Here's a few examples of their fabulous store displays.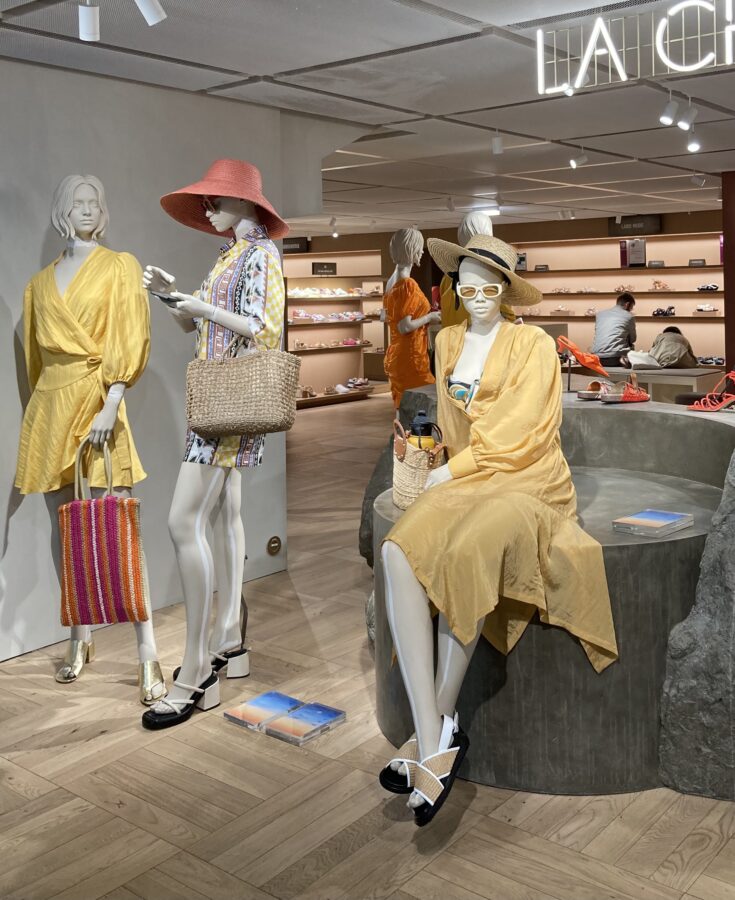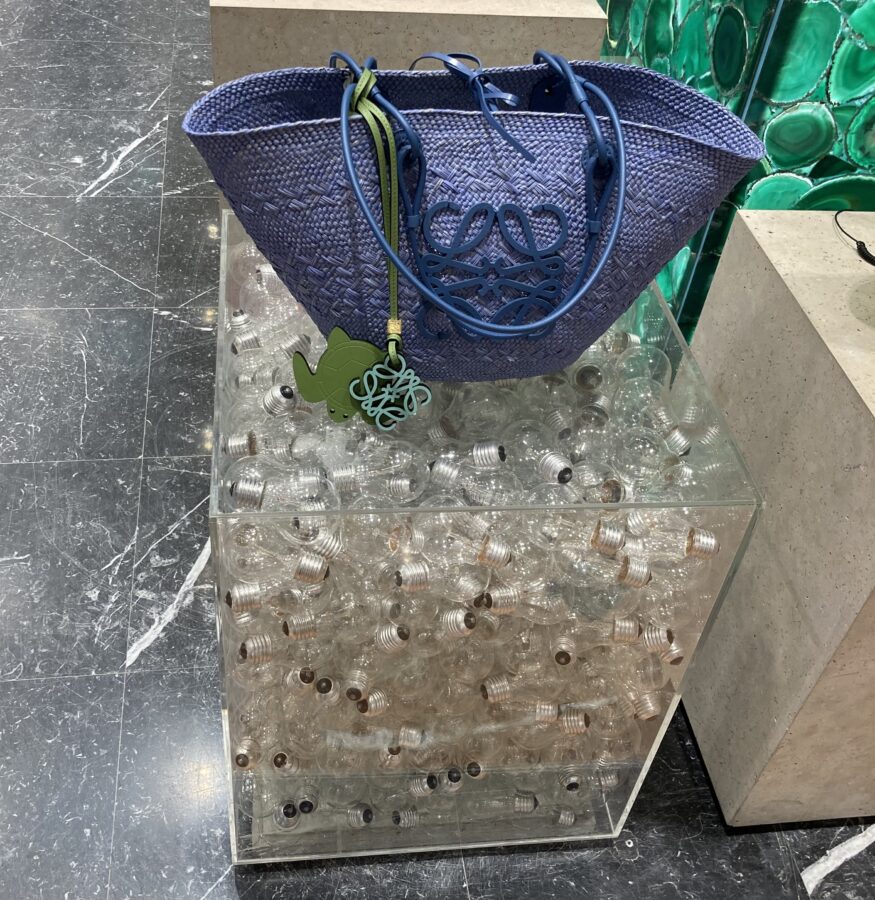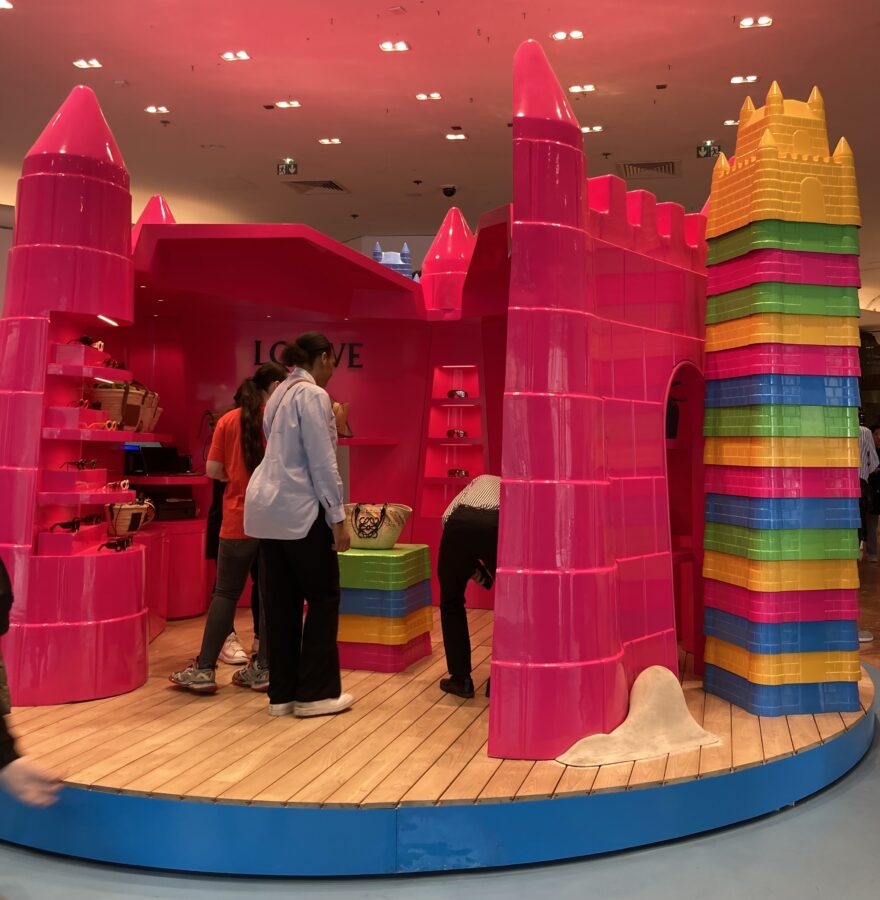 There is a relatively new eatery on the shoe floor called EL&N. We stopped for a coffee and recommend it, though the service was terrible. C'est Paris.
In search of les toilets, we went to the top floor and caught a break in the rain outside from the rooftop. I remember with fondness the first time I ever saw this view. It never gets old.
We ate only an apple with p-nut better and some walnuts for dinner and then were out for an evening stroll and  people-watching.  These last two photos capture le joie de vivre.
We are still enjoying your comments. It's hard to respond to everyone, but we read them every day!
À bientôt
L & B