Bonjour mes amis,
Much of yesterday was spent on the BBC watching the coronation of King Charles. Bernie worked a great deal with the British during his 22-year military career. To use his line…"No one does pomp and pageantry as good as the British." I was totally enamored with the ceremony; Bernie, not so much.
We left for a late lunch thinking to eat only one time for the day. What better spot than to hit one of the oldest neighborhoods in Paris on rue Montorgueil. It straddles the first and second arrondissements of Paris. (Our Marais is in the fourth). We forgot that it was Saturday which is the big shopping day for Parisians. The place was packed! After a so-so lunch (yes, you can have only average food in Paris), we strolled around the side streets to avoid some of the crowd and ran into one of the passages that Paris is known for: Passage du Grand Cerf. We have been there before but discovered some new shops. I like to say that these passages were the first shopping malls of their day.  This area is often missed by folks who just hit the high tourist spots. This one is definitely worth your time. Enjoy the tour.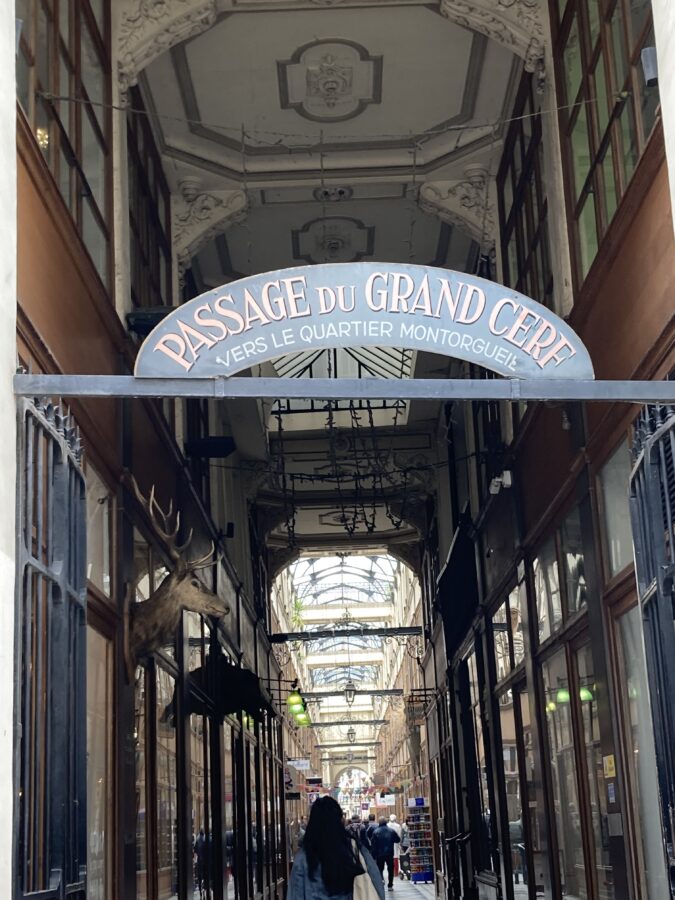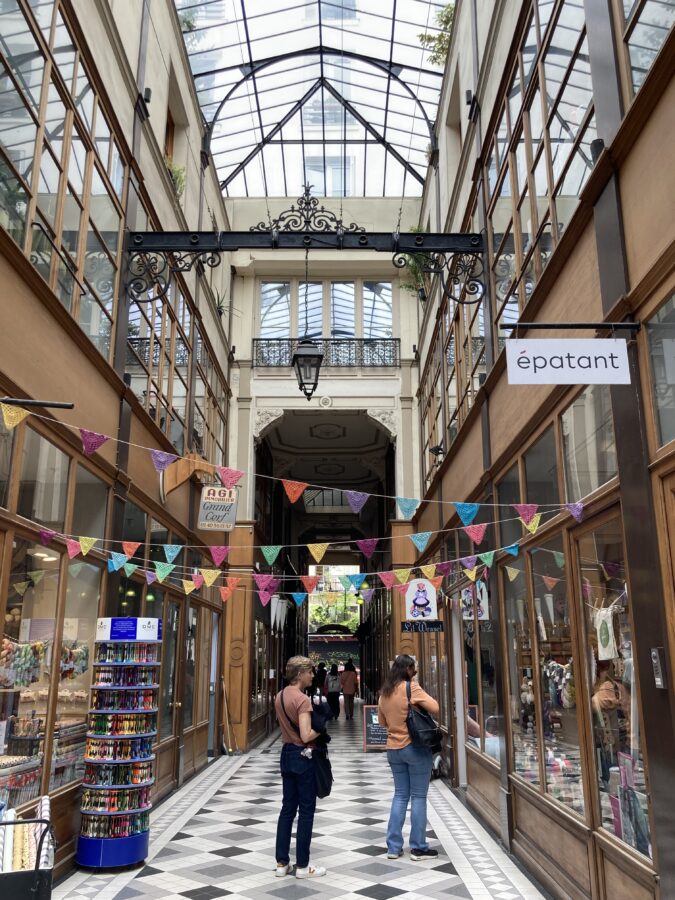 The new shop for us was this fabric store, original in its colorful displays.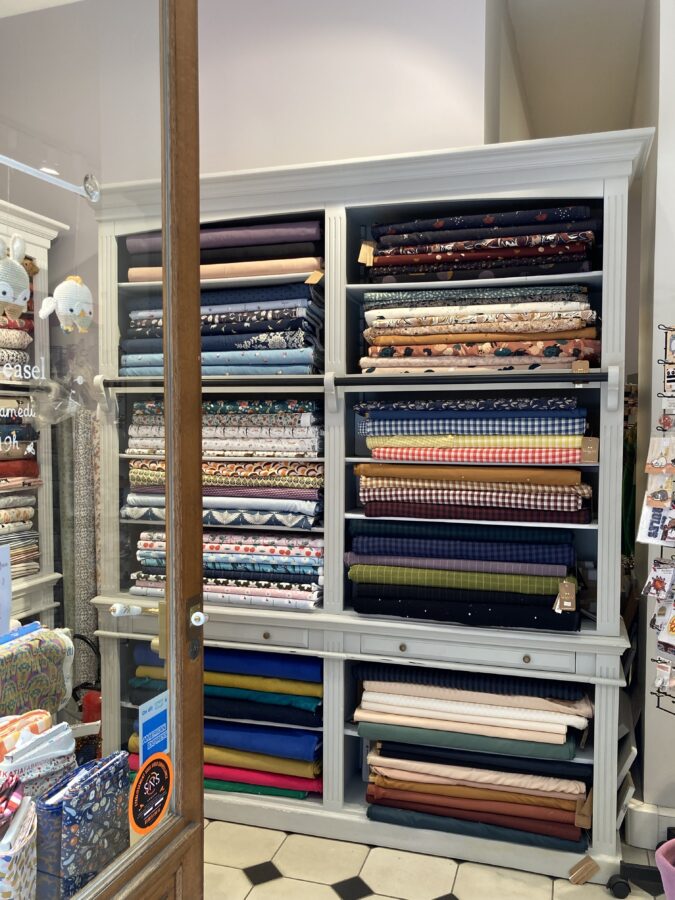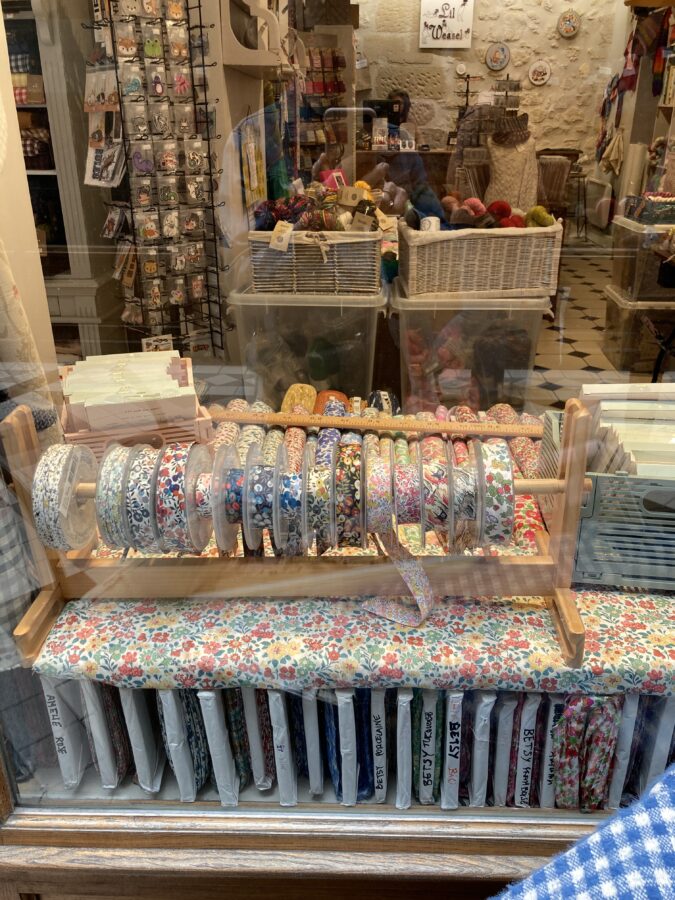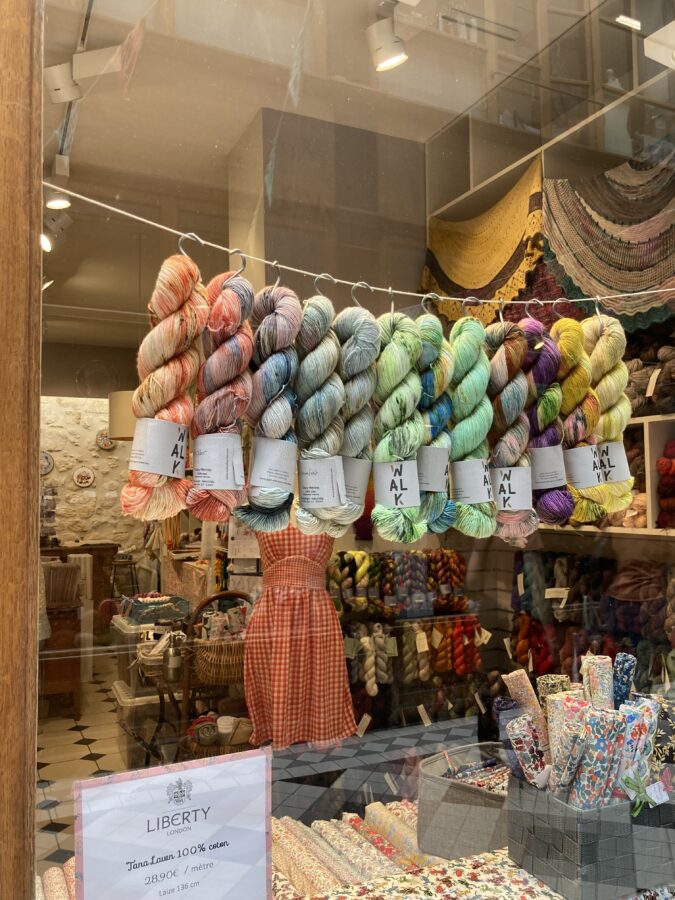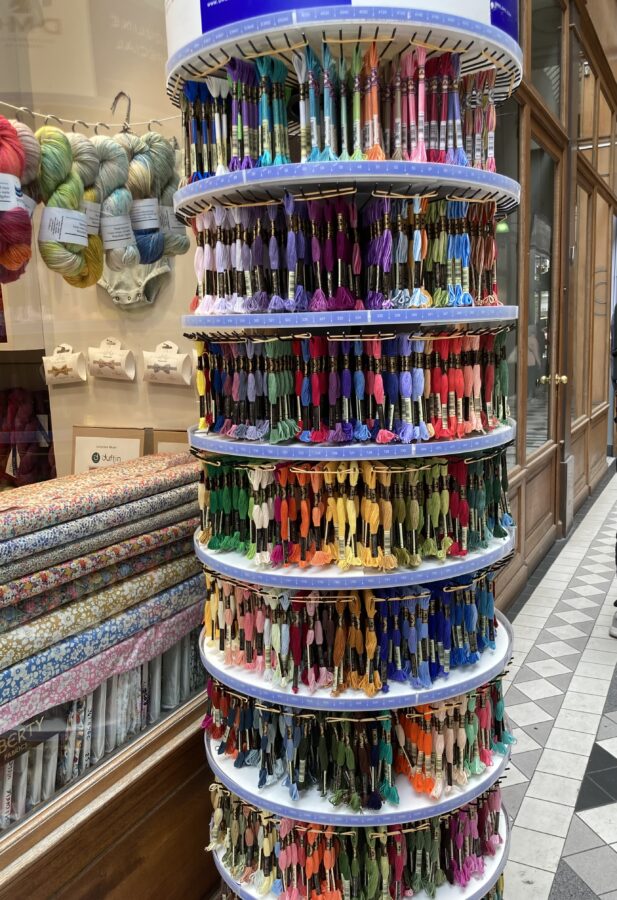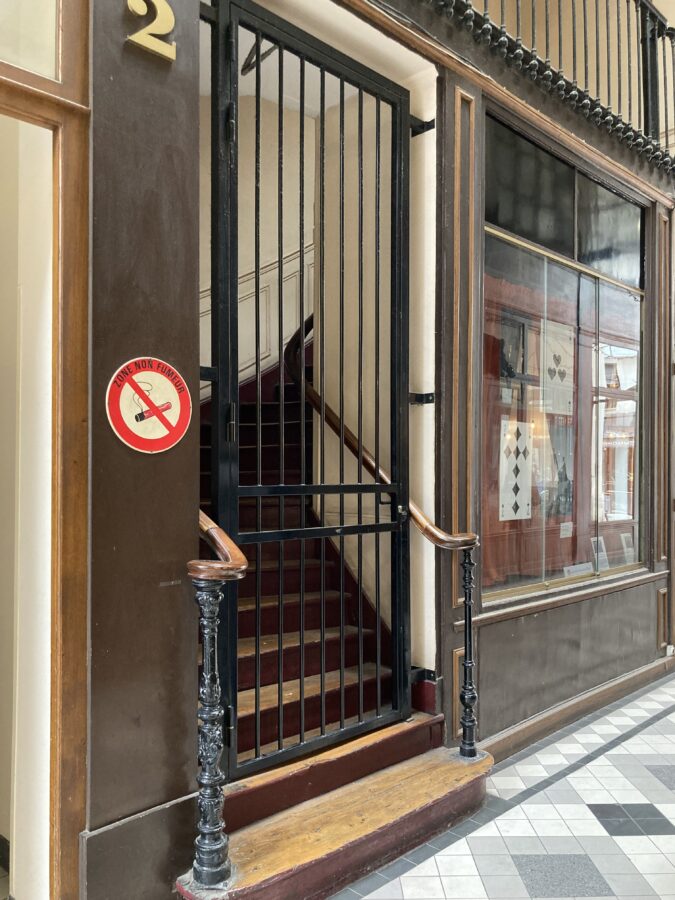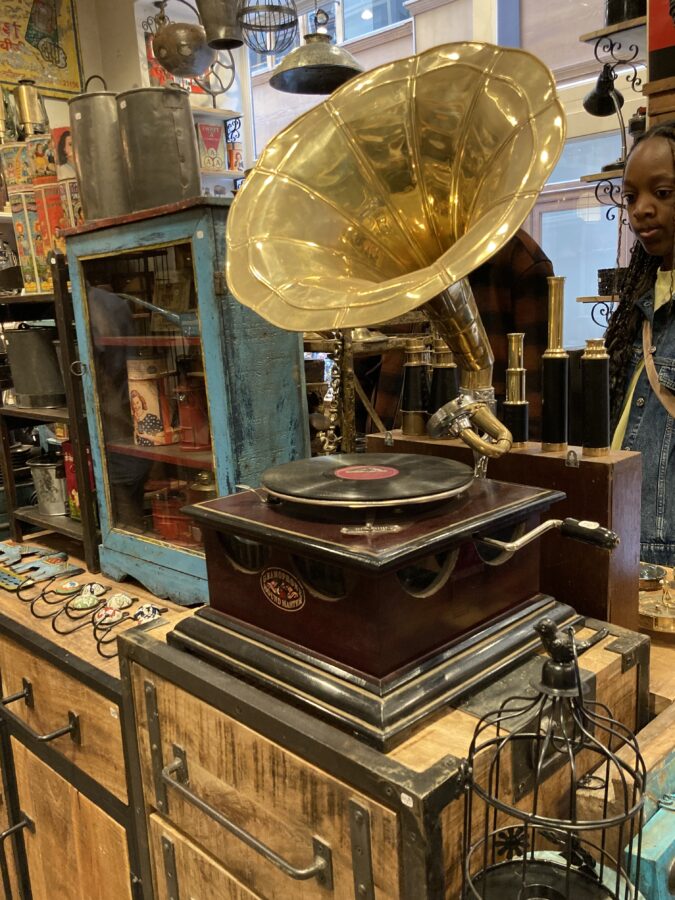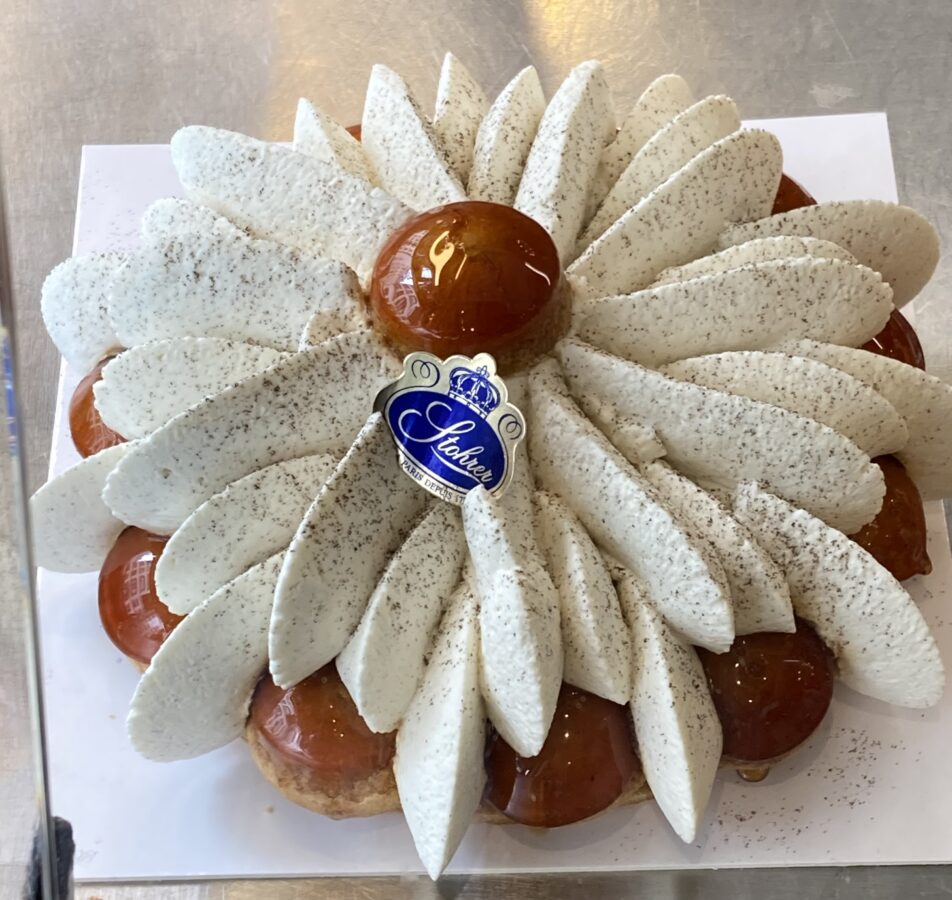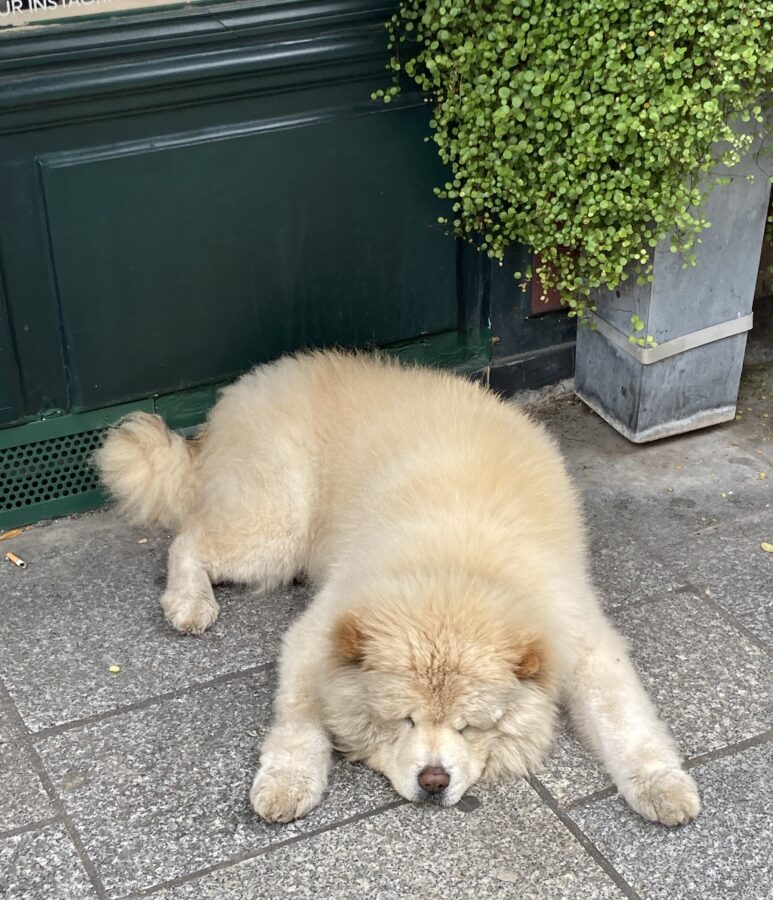 Our evening soirée included a stop at Le Bouquet St. Paul for chips and guacamole. We had a nice long visit with a lady from London named Lynn who was staying at the Hotel Turenne Marais where my daughter and grandson will be staying in late May. When we got "la addition" her dinner was included on our tab! Just a mistake by the waiter which we got corrected but not without some high finance!
Today is the Sunday market at La Place de la Bastille which is one of our favorites! Have a glorious weekend.
L & B