Happy Weekend all,
Today's the day we've been waiting for: the arrival of my daughter Natalie, her 12-year old son Carson, and her niece, Emily who will celebrate her 17th birthday on Bastille Day or as the locals say La Fête Nationale. We're going to stretch it so that she celebrates for two days at two different nice restaurants making moments she will never forget. Here they are departing the Atlanta airport for a direct flight last evening.
We will be waiting for them at the little café directly below us on rue St. Paul about noon today.
Yesterday was a typical Saturday during July for the locals who come out in mass to do their weekly shopping. And good shopping it is with the summer SOLDES. Everything eventually reaches 70% off. This is never much of a tourist thing so the streets were packed as usual, although off-and-on rain dampened spirits a bit.
Our day started with Richard Nahem and a cup of coffee at a new surprise spot. The Musée Victor Hugo has always been in La Place des Vosges but has just undergone a renovation with a delightful café serving breakfast and lunch. We started outside in the attractive courtyard, but had to move in because of rain. We were having such a great time, we decided to have a bite of lunch together. Always a delight to see Richard, a friend now of about 12 years! It's one of the great treasures of our experience in Paris.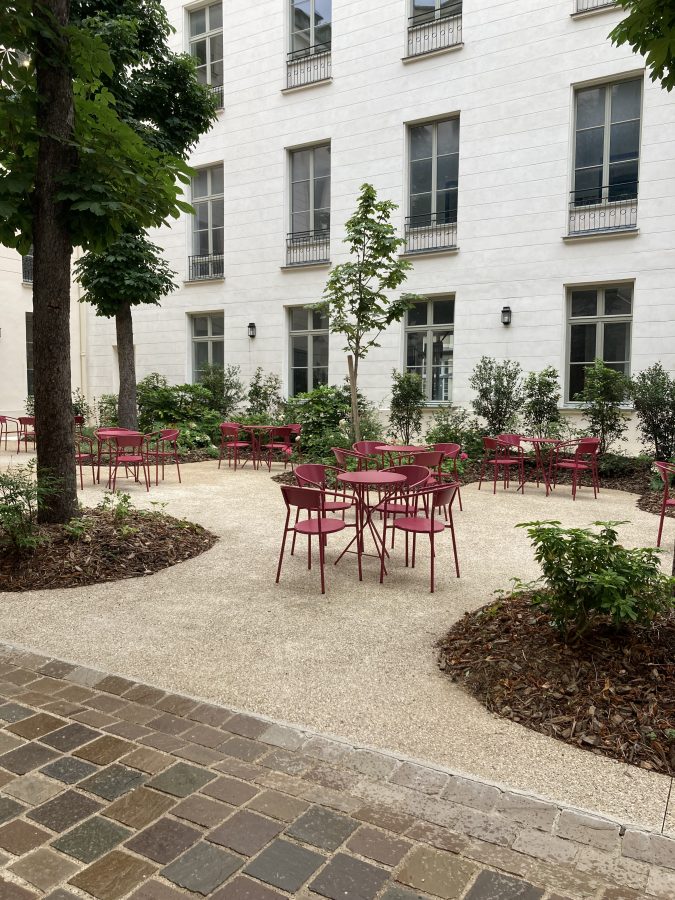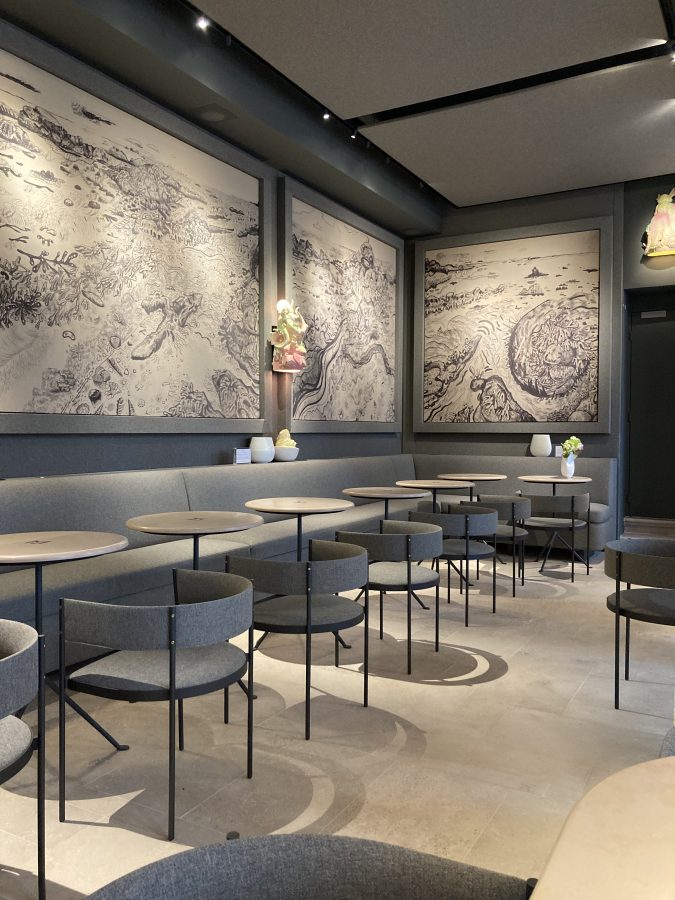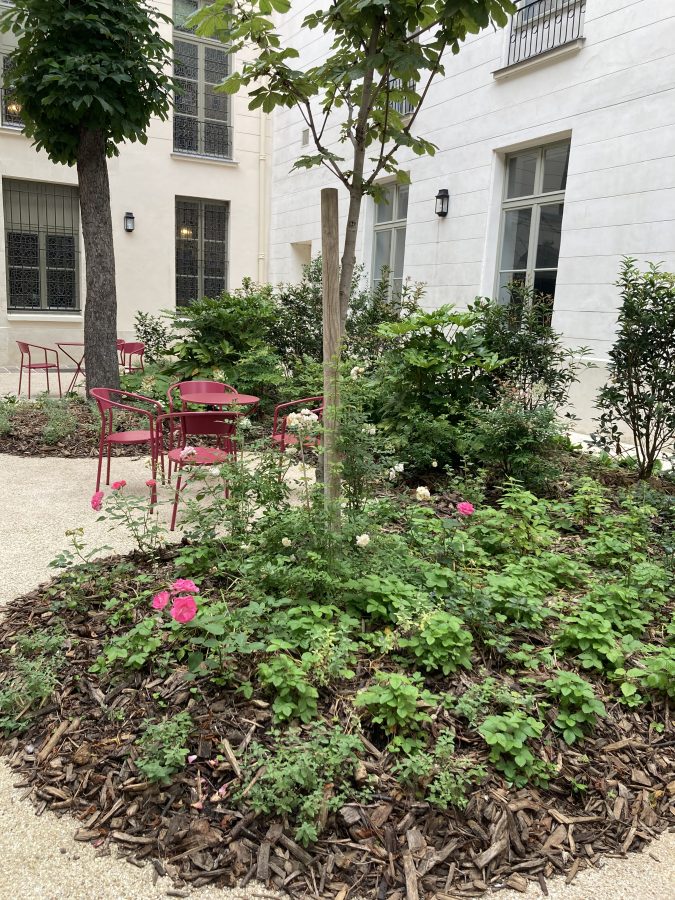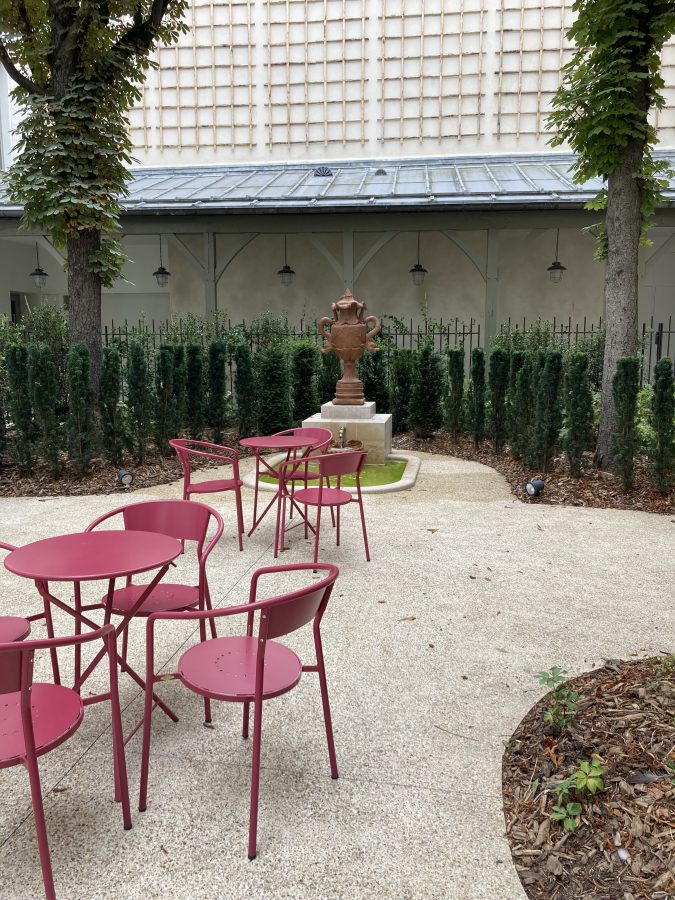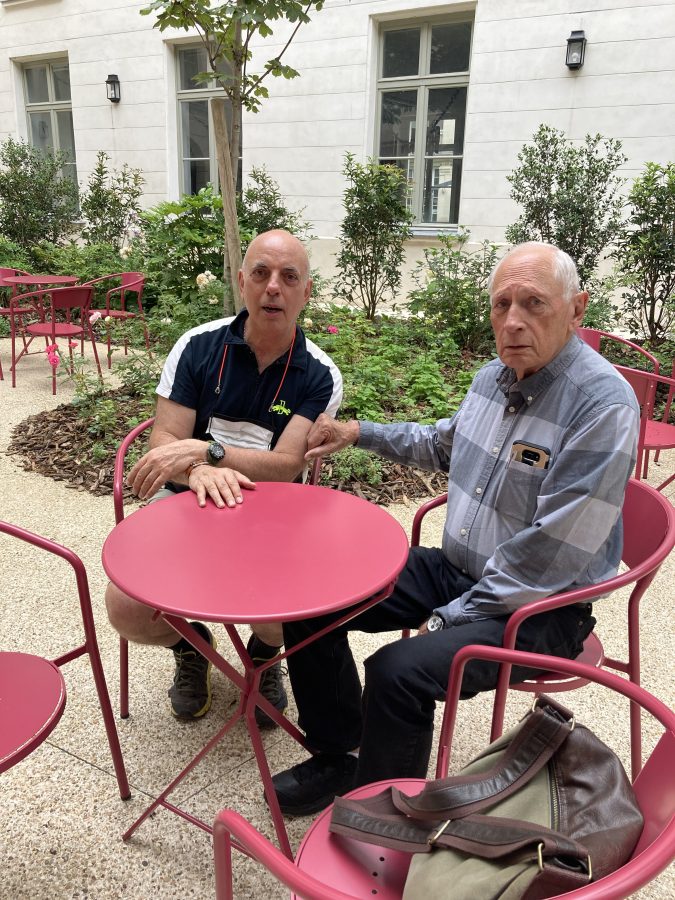 Because of the rain, we enjoyed a restful afternoon in the apartment, watching Le Tour. About 5pm, we took the subway to Gare de Lyon to make a reservation for Le Train Bleu, one of Emily's birthday night outings. What a shock to find the entrance encased in scaffolding for a major roof repair which will take 3 years! My heart sank when I saw it (sorry, no photo) but all was well on the inside. We had a drink in the Big Ben Bar… a Johnny Walker Black for Bernie and a Mojito for me which I proceeded to tip over, costing me almost all of it. More about the restaurant's history later in the week. We did find a beautiful door on the interior.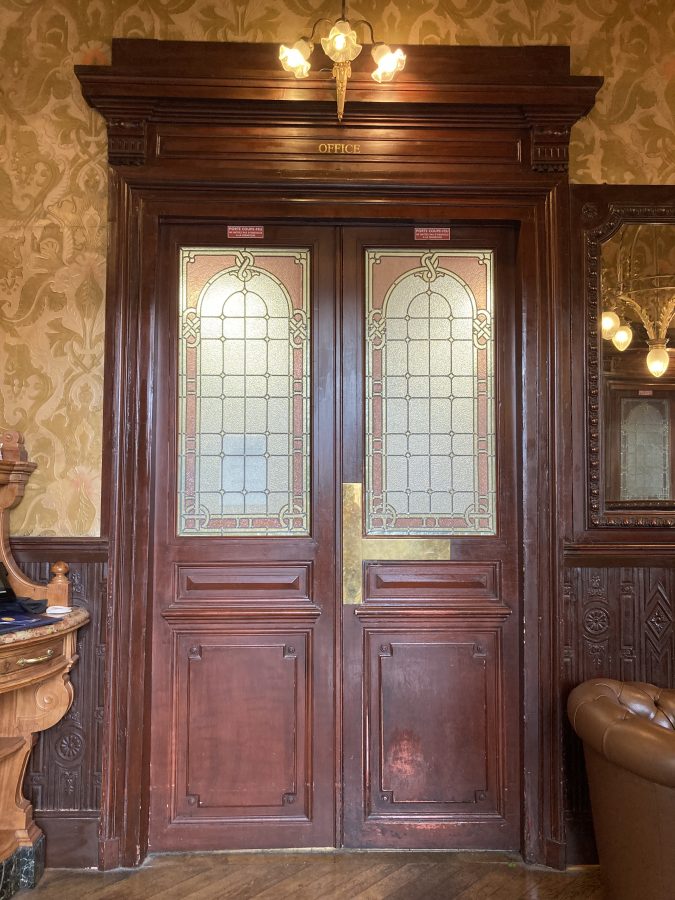 We finished off the day with dinner at Le Bourguignon du Marais and had their speciality, Bœuf Bourguignon. The young couple next to us was so cute, playing cards in very competitive fashion the whole time they were eating. She was from San Francisco and he from Munich. Behind us was a couple from Florida and in front, another from California. So there are a few Americans making their way into Paris.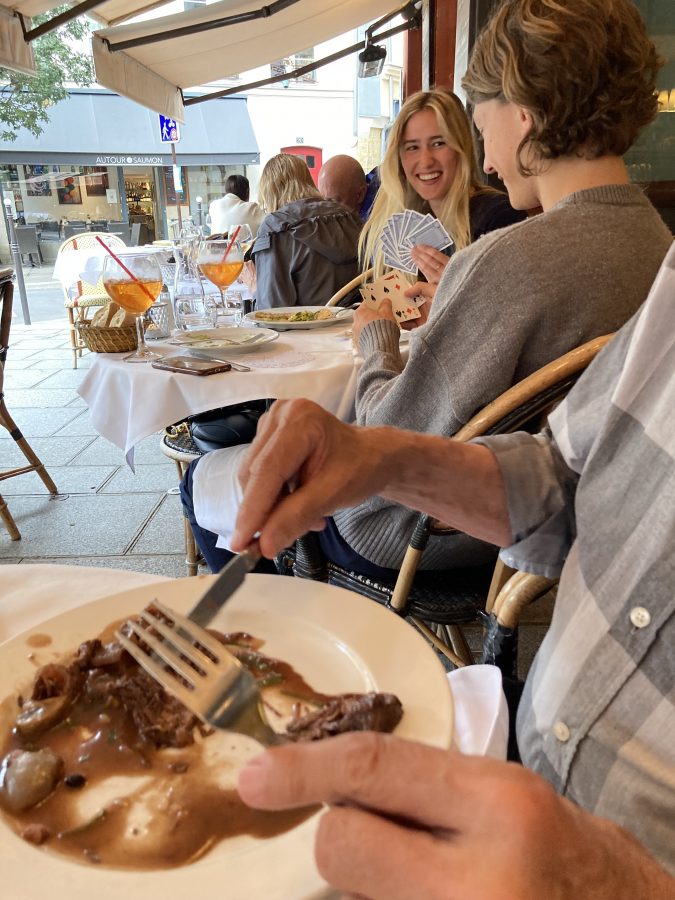 A stroll finished off our day.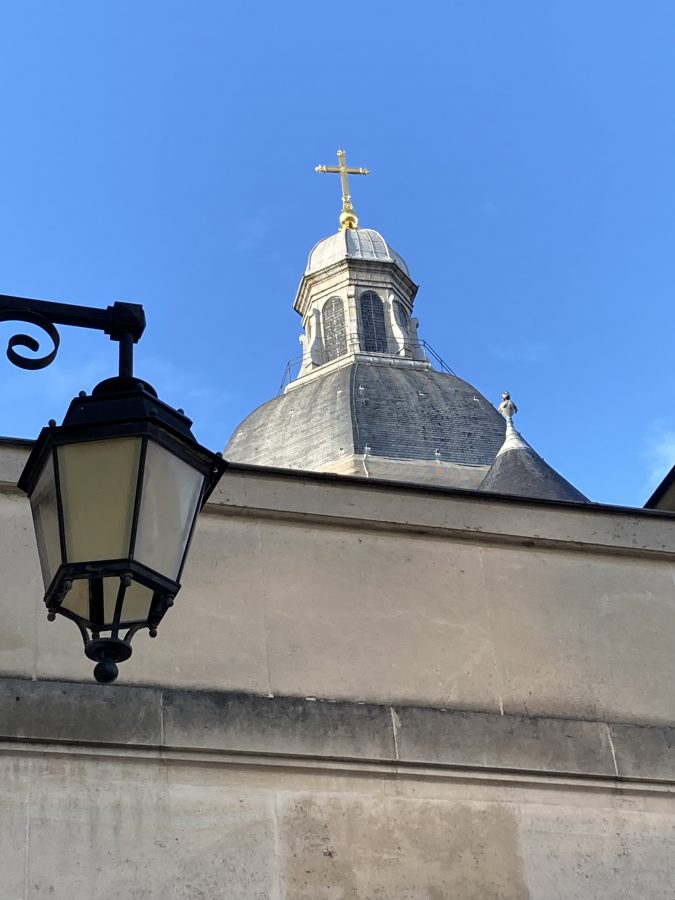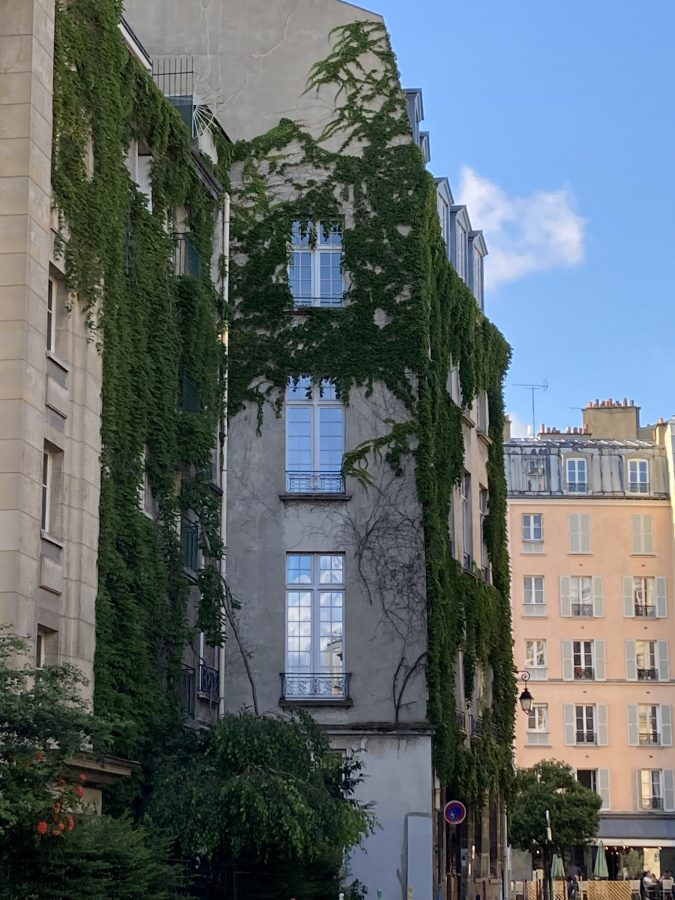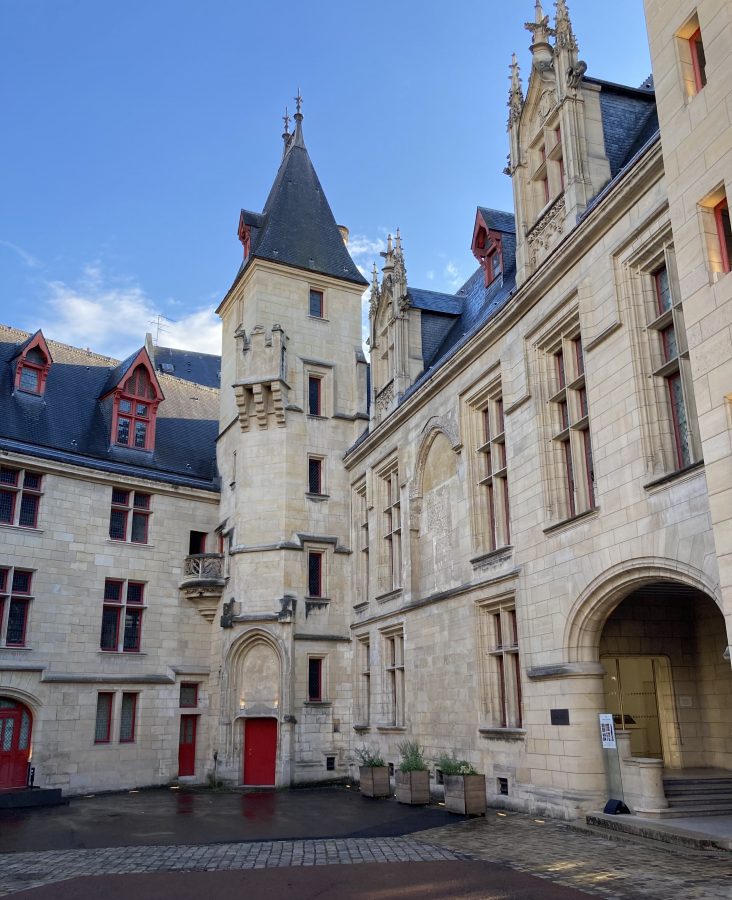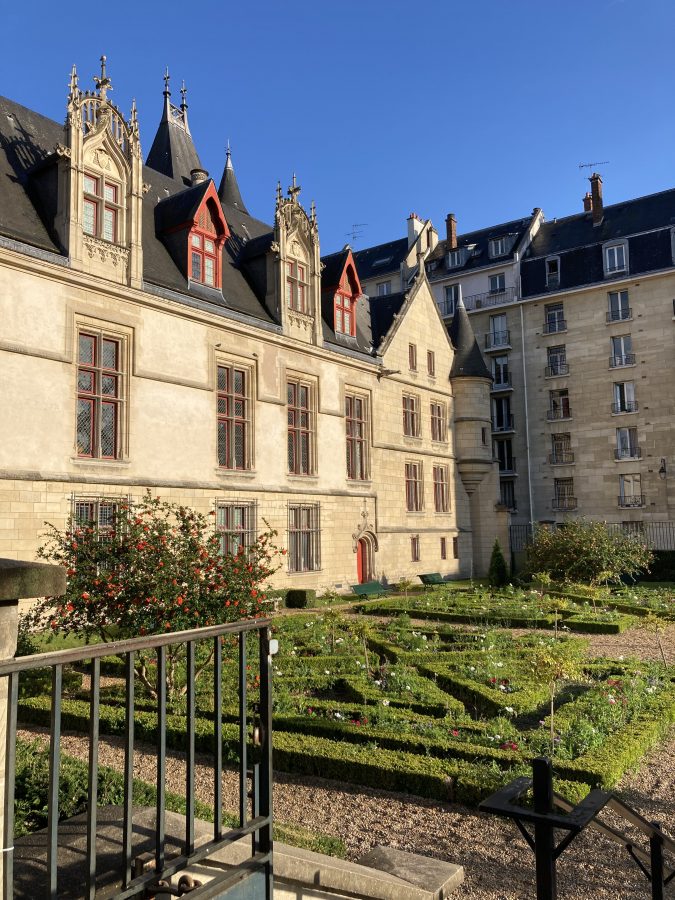 We'll be busy, busy this week with our guests but will do my best to keep the blog up and running.
A bientôt
L & B