Bonjour mes amis,
It's such an amazing world we live in today. The minute my daughter's plane landed at Charles de Gaulle, we were able to text back and forth and I could track her exact whereabouts. Unfortunately, her first text to me was "The flight of annoying noises!! Screaming (obnoxiously) baby, cat freaked out in its crate, crinkling of who knows what all through the night, and then a phone alarm that no one wanted to claim for 20 minutes during landing." I looked at Bernie and said, "Oh, dear. Not a great start."
Then the texts flew back and forth in regard to the cab driver who didn't speak any English and his crazy driving which made them horribly motion sick. He wouldn't take a credit card so we agreed that I would pay cash when they arrived. When Natalie and Carson stepped out of the cab, they were both close to throwing up!  Bienvenue à Paris! It was not the Hollywood moment I had hoped for, to be sure.
Though I had forewarned that their rooms would likely not be ready until mid-afternoon, that fact had not registered and added to the frustration. The hotel worked hard to get them into a room in about thirty minutes. As they started to unpack, it became clear that Delta had done them a terrible disservice. The suitcases had gotten drenched in the rain in Atlanta and many of their clothes (especially Emily's) had gotten very wet and stayed that way across the Atlantic. We sorted through everything, I ran to the apartment and got my big laundry bag, and Bernie, Carson and I were off to the Laverie four blocks up the street to dry all the clothes. Again, not what I have envisioned!
I hope you're chuckling by now, but it wasn't particularly funny then. The day did get much better. When people are functioning on three hours of sleep, nothing turns out terribly well. I have to give special kudos to Carson who was a trooper through it all. He was polite and observant and seemed to take everything in, even the Laverie. Bernie walked him through La Place des Vosges while the clothes were drying for his first history lesson. He was cooperative and positive all day, but I have no doubt that he will sleep well tonight. I am so proud of him
There's a lot to learn for a 12-year old about moving around in Paris: safely crossing the busy streets, flushing a toilet, figuring out a menu, hearing the cadence of a foreign language, and tiny elevators. Tomorrow, we'll teach him about the subway.
We did a walking tour to the river, across to the islands, Notre Dame, and the Shakespeare bookstore including an early dinner at a favorite spot overlooking the river. And lo and behold, they did have chicken fingers and fries on a kid's menu. Carson was indeed happy.
We parted at 7:30 with wishes of a good night's sleep for all.
I hope you especially enjoy the lovers of the day!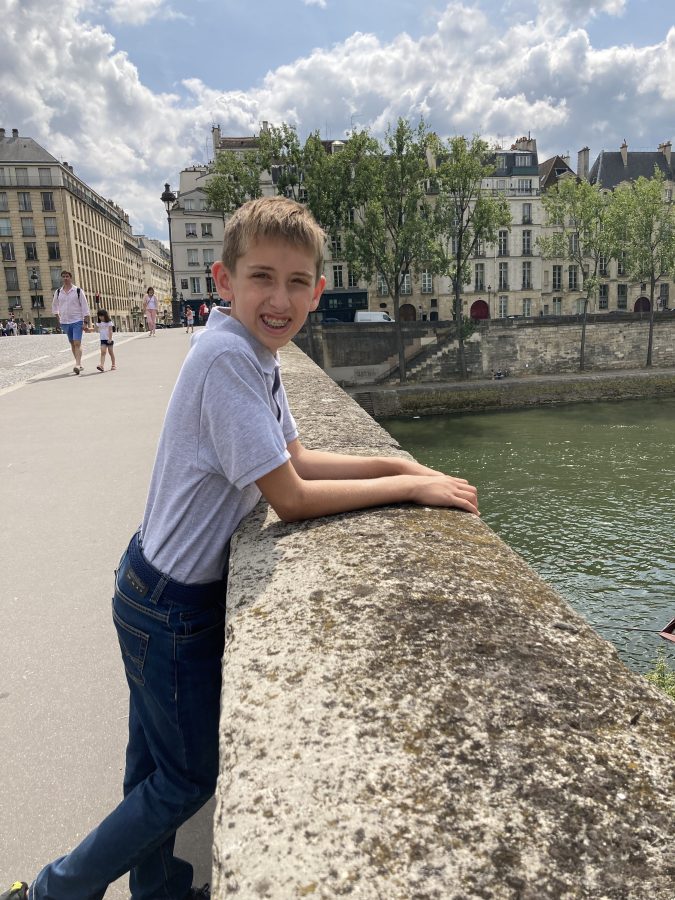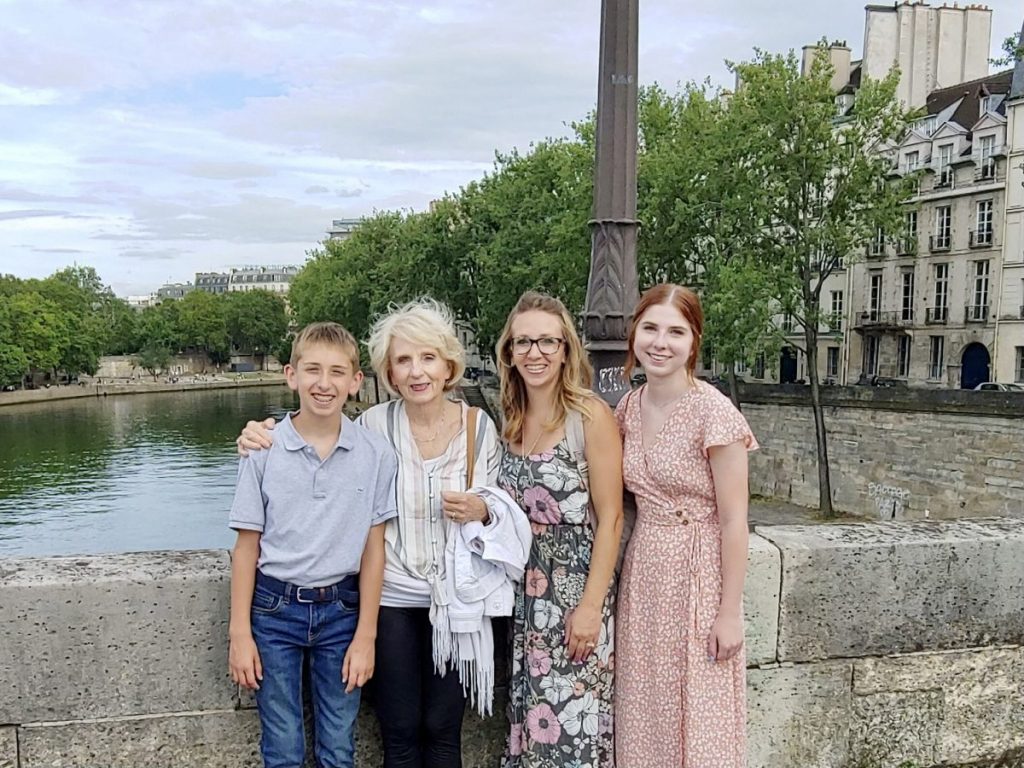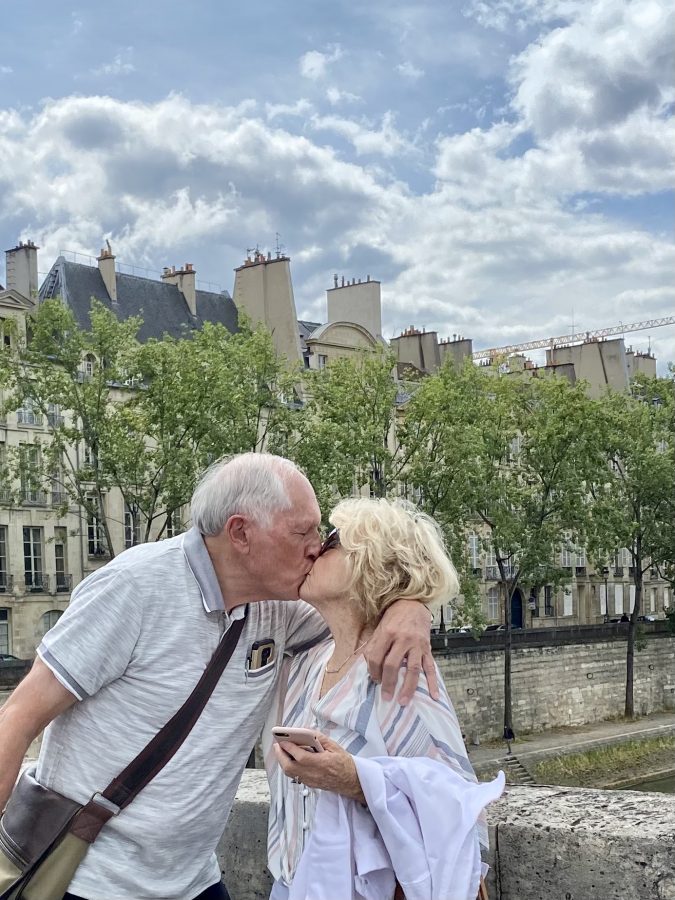 Let me know if the three videos were viewable.
Tomorrow…le Louvre and the Mona Lisa.
A bientôt
L & B