Bonjour,
Rain was in the forecast yesterday (though none came) and we did one of our usual rainy day activities: a subway ride out to La Defense to the huge interior shopping mall Quatre Temps. On the walk to our subway, whom should we meet but our friend, Richard Nahem. He was waiting on some tour guides to give them a tour of Le Marais. How delightful it is to run into people we know.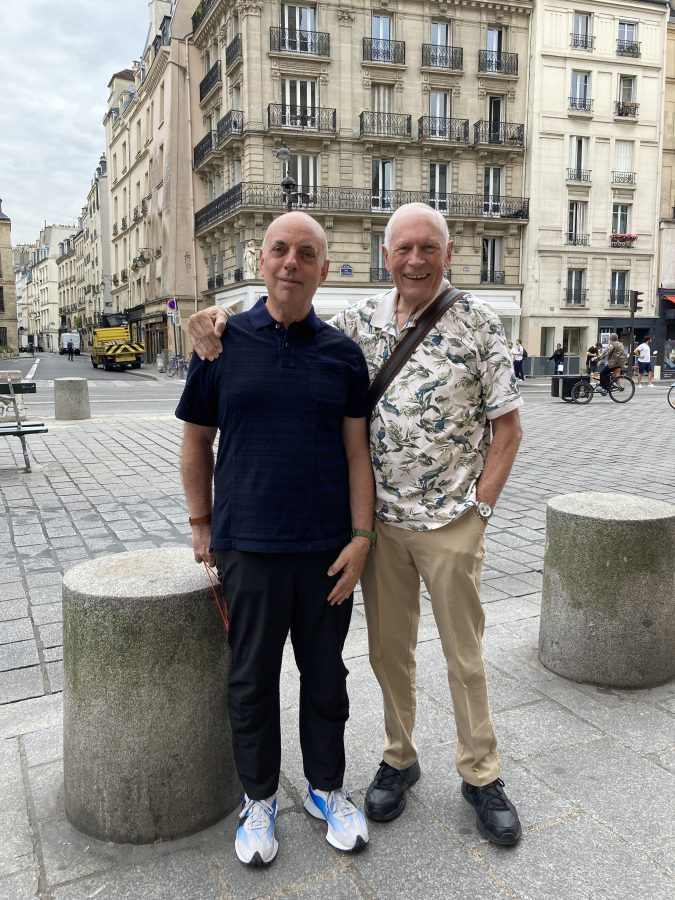 The shopping mall is usually jammed with people especially in July with Les SOLDES or big sales. Not true yesterday. It was as sparse as we've ever seen it and kind of nice. We had five or six items we needed and found all but one so good results. Oh yes, there was more green!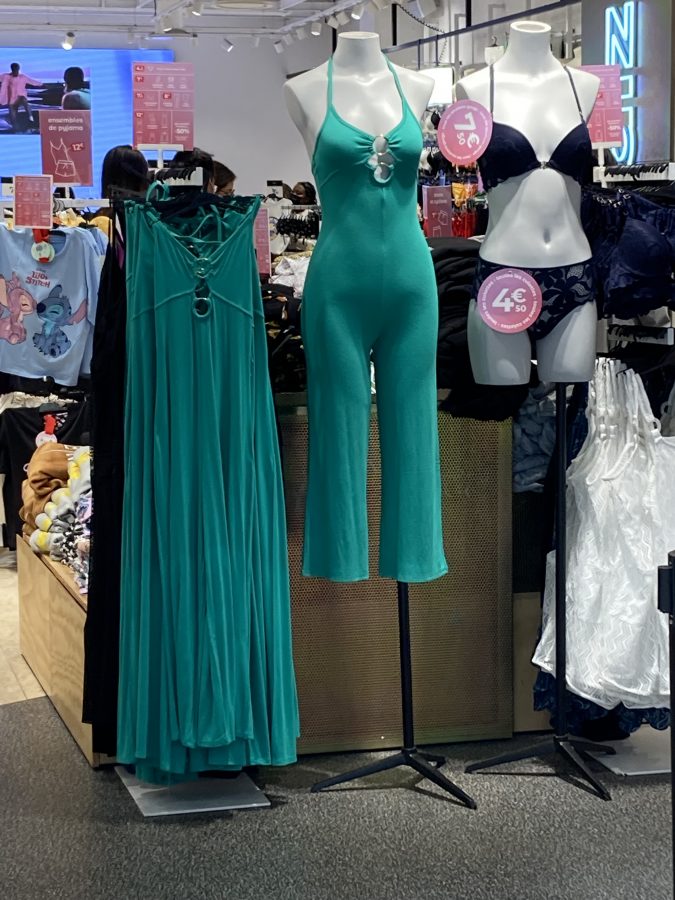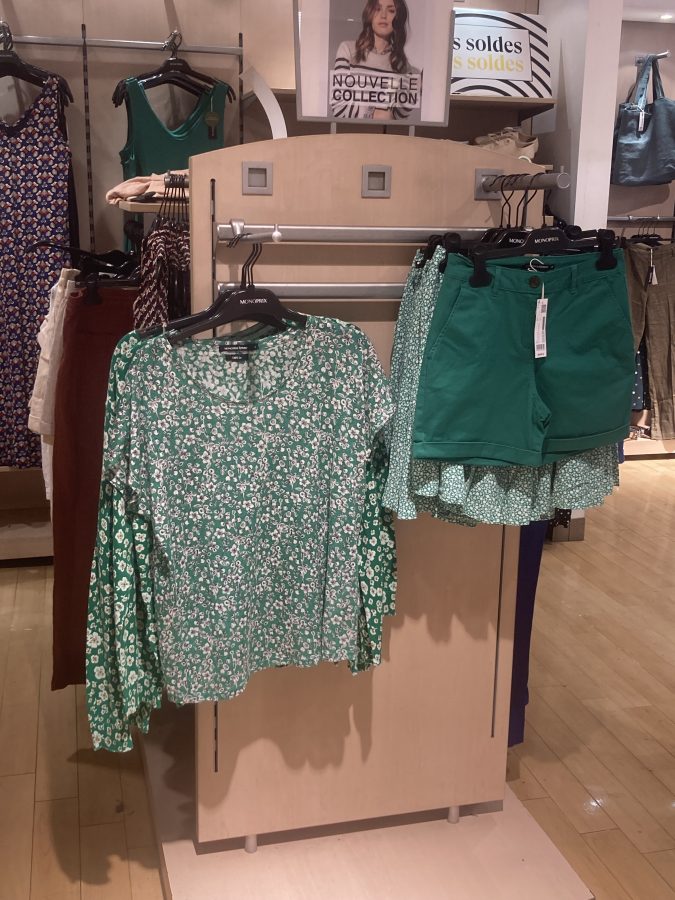 And the trappings of COVID were everywhere. The French take this very seriously.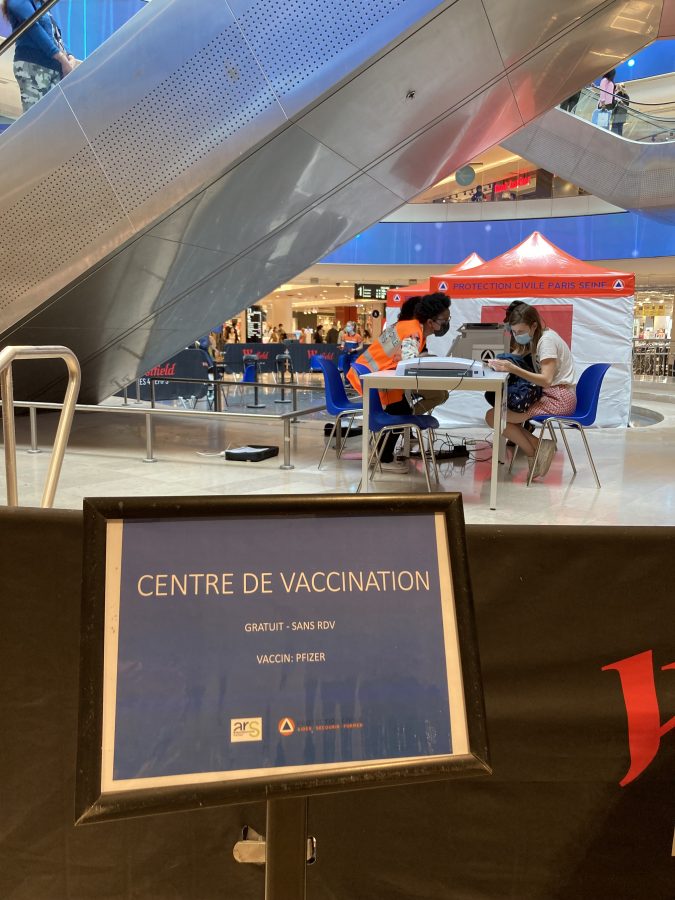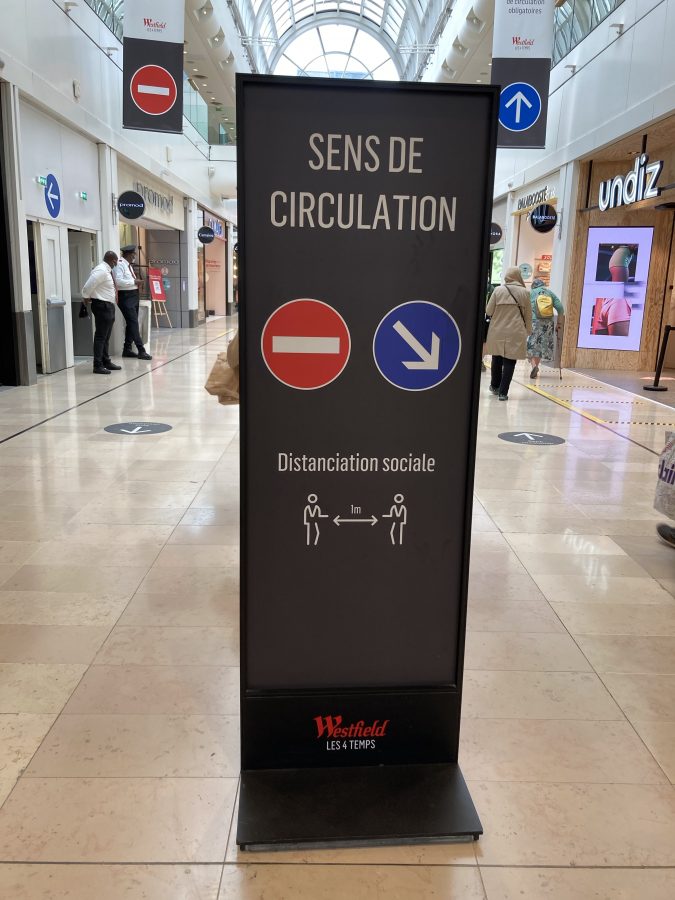 Our afternoons are spent in the apartment watching Le Tour de France right now. We're trying to eat a good lunch and a very light dinner which for me was a p-nut butter and jelly sandwich and for Bernie, ham and cheese.
Our evening stroll after dinner is a tradition that we cherish. We went back to the river to mainly look for lovers, and on the way we ran into a dog that belongs to one of the shops on rue St. Paul. He must be 13 or 14 years old and is always there. He never barks or bothers anyone. It's his spot!!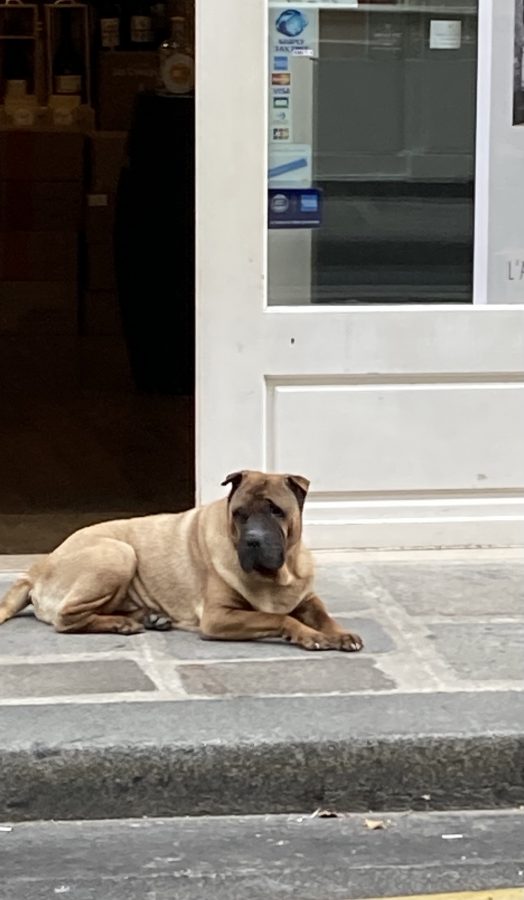 We ran into a banner across the river that was interesting…have no idea what it meant. I thought it looked like curtains. Bernie surmised that perhaps it stood for nurses, doctors and other medical personnel who had worked so hard during the pandemic.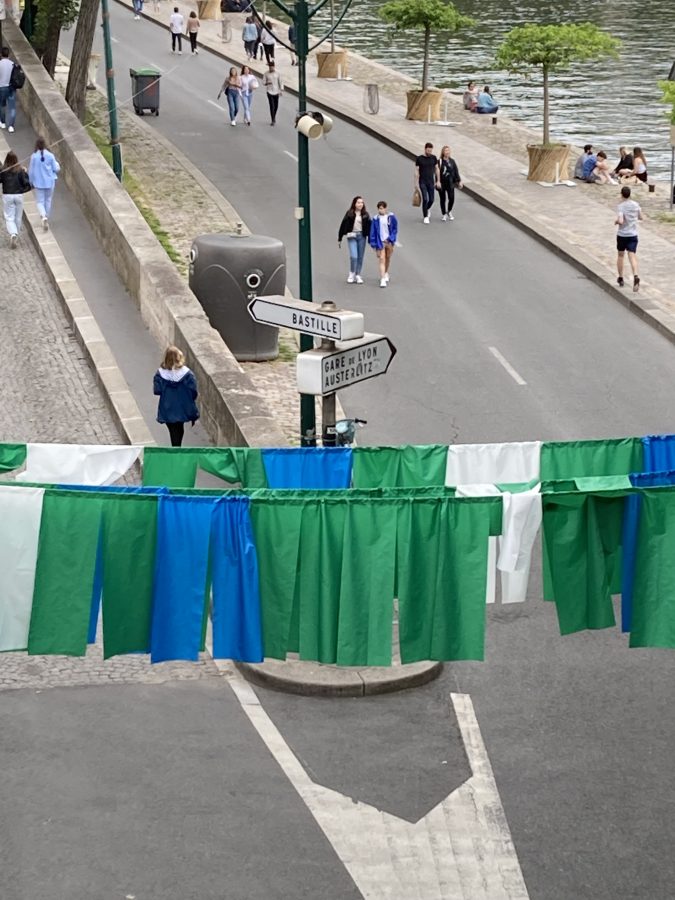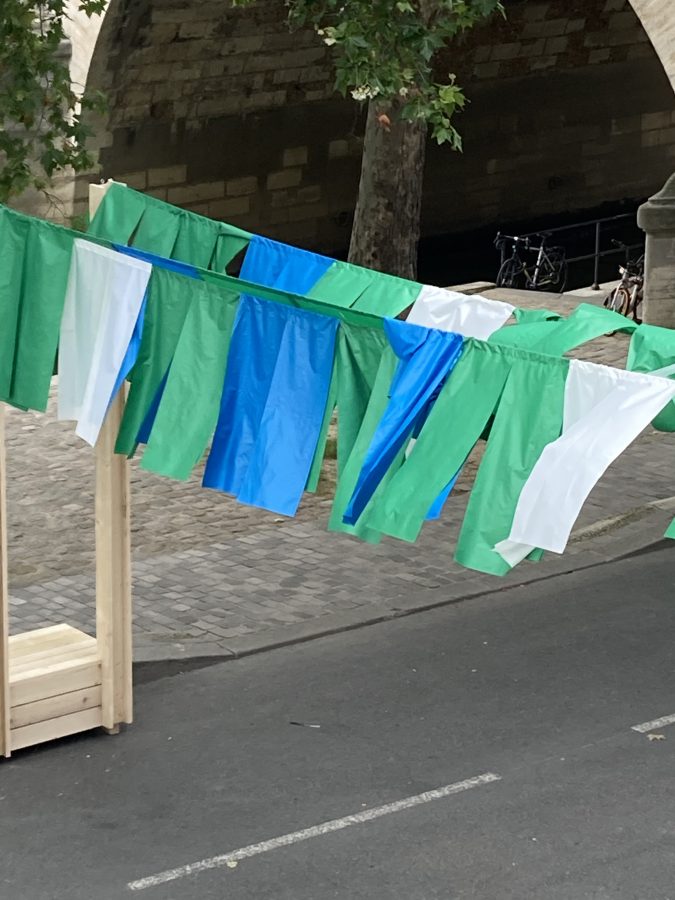 Along with a little boxing, we found some very old doors on Ile St. Louis and of course our lovers for the day. 
Sorry for the underline, etc. Can't seem to correct it. My daughter is packing and constantly texting me so writing has been a challenge. I apologize but you'll hopefully enjoy the photos.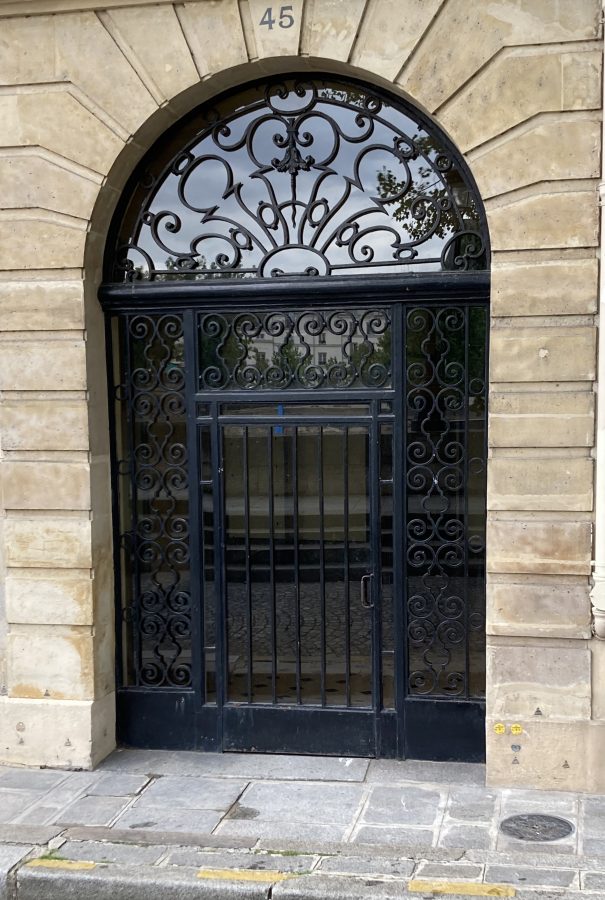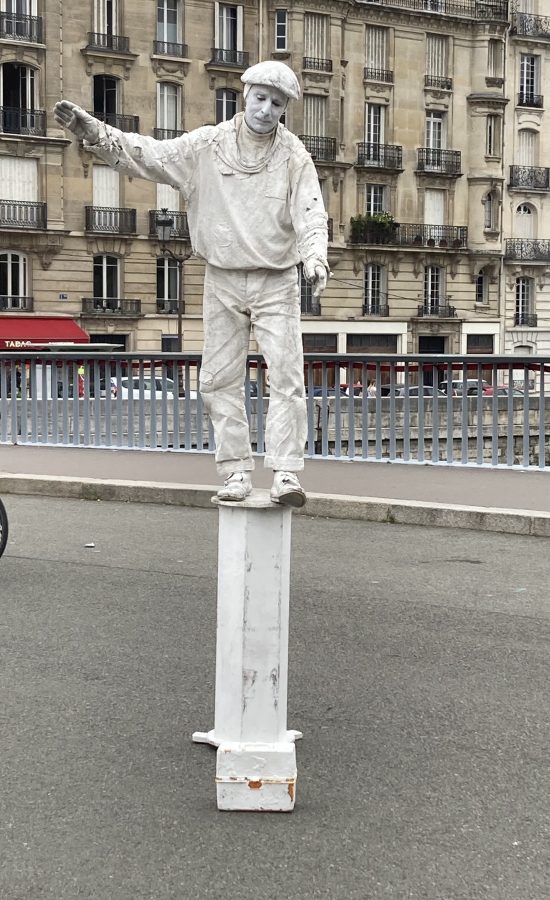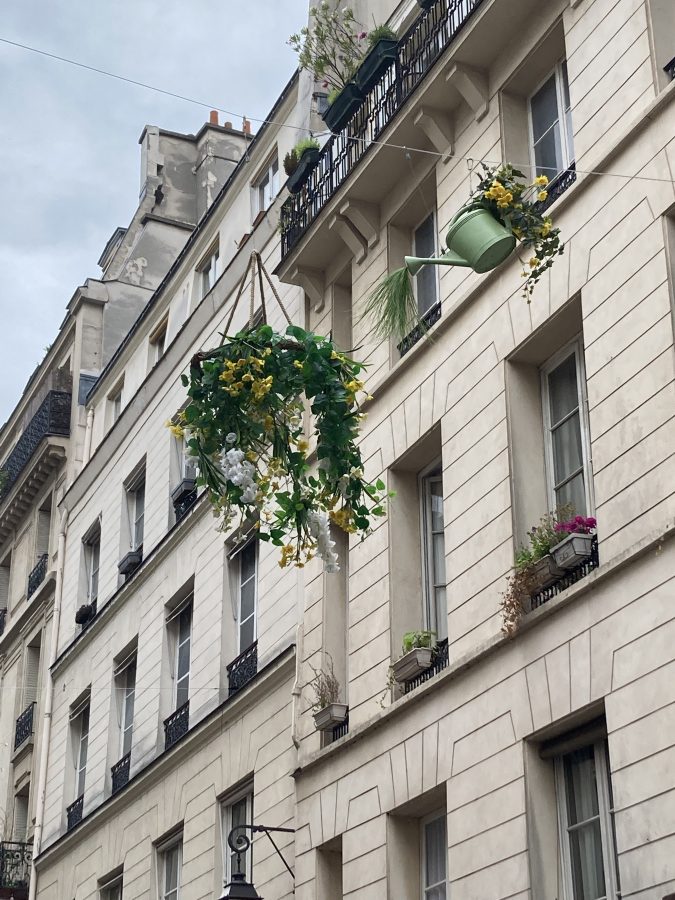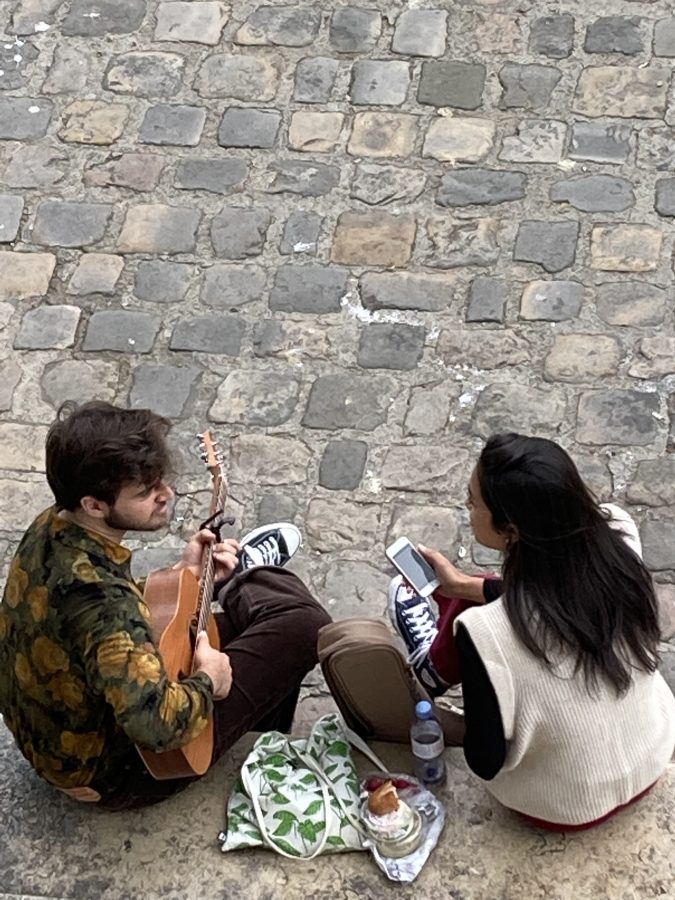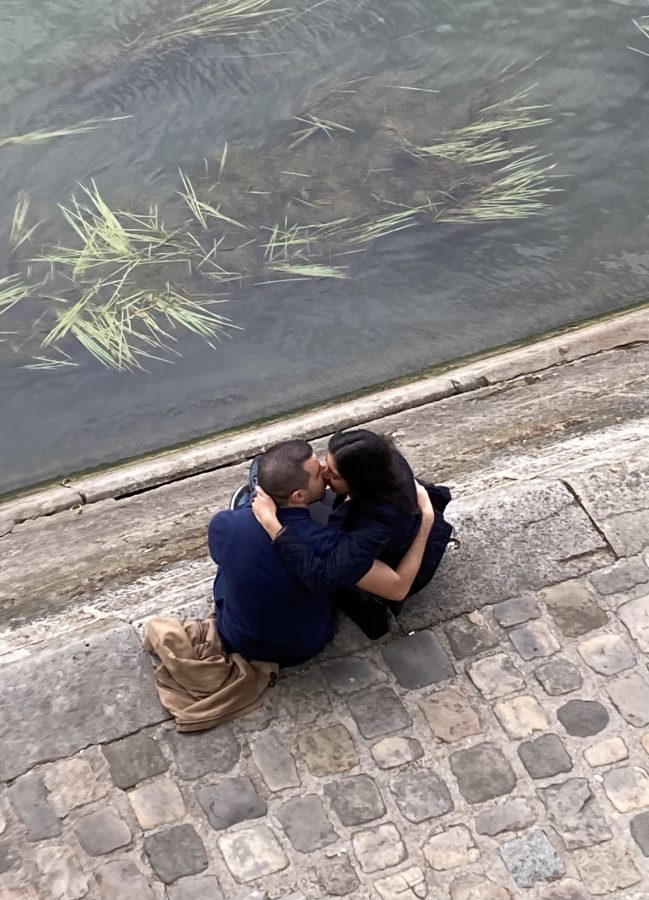 Once back across the river headed  home, we love to run across the old original wall of Paris close to rue Charlemagne with the colored posts.
Two things that are very different this year for us are the lack of any musicians and the scarcity of the river cruise boats along the Seine. We've seen only one. A lack of many tourists casts a very long shadow over Paris, but nonetheless, we are most glad to be here.
A bientôt
L & B