Bonjour mes amis,
No eggs and no butter?? What? Can you really make French pastries without these two Parisian staples? Well, let's find out!
Today's post is for you French foodies and was conceived by our friend Richard Nahem –  neighbor, blogger, and travel guide extraordinaire in Paris. We are posting simultaneous blogs on this Monday, September 6th, about a new, all-vegan bakery in the Marais called Land & Monkeys. It is in fact right across the street from our apartment. After you read my blog, you should go to Richard's site at
https://www.ipreferparis.net/2021/09/land-and-monkeys-boulangerie-taste-comparison-.html
and read his comments. He's a definite gourmet foodie; I'm definitely not, so this should be interesting…ha!
Bernie, Richard and I made several trips to compare the new bakery with two existing bakeries along rue St. Antoine. Land and Monkeys (http://www.land-and-monkeys.com) claims to use no butter or eggs to create the typical French pastries such as croissants, pain au chocolat, etc. Their signature product is something called the monkey cookie which you'll see in one of the photos. It's described as a spongy, cake-like cookie which recovers the taste of caramel and salted butter.
Here's some info translated into English from their web site.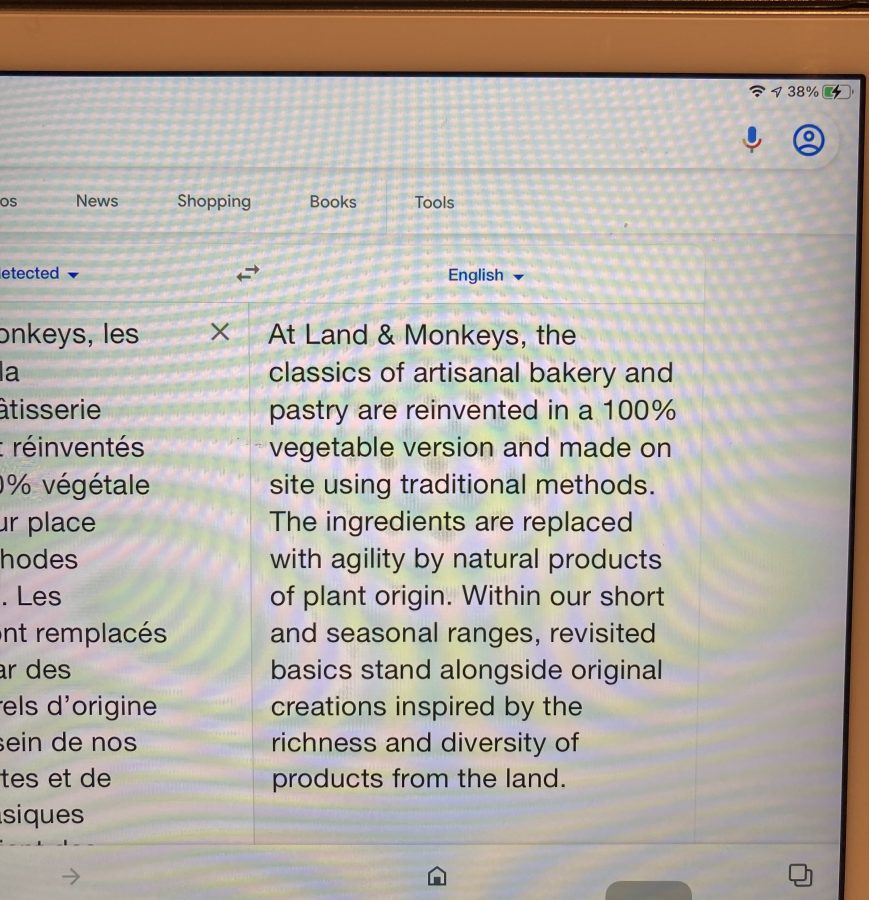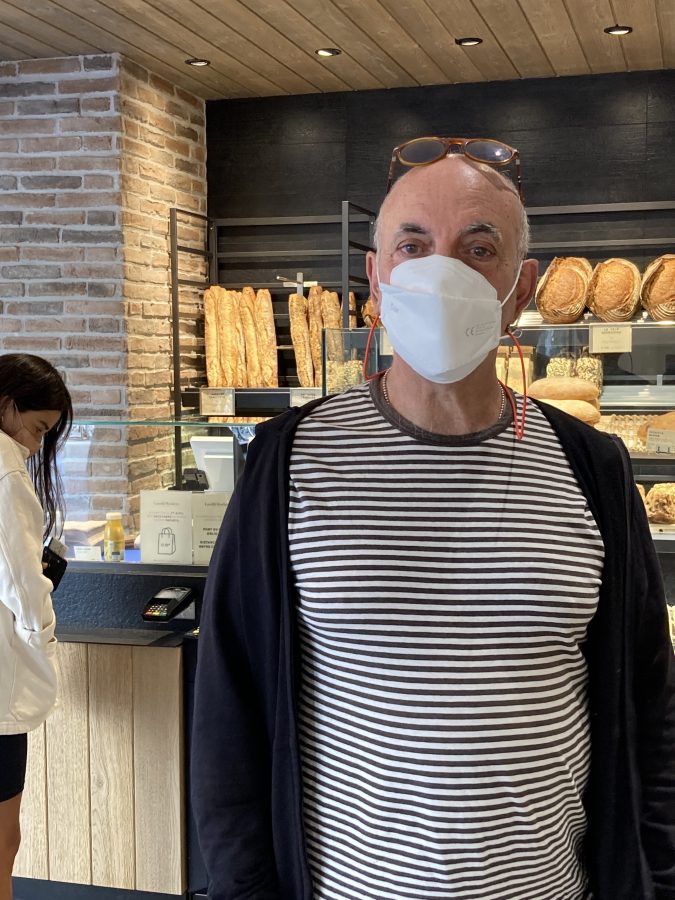 I asked one of the store clerks on their second day after opening how they captured the moisture since they used no butter or eggs. She told me they used "oatmeal and corn syrup!" I was shocked because most of us know that corn syrup, though vegan, is horrible for you. So in all fairness, I did look on their website but found nothing to either confirm or dispute this. Here are some photos of Land & Monkeys.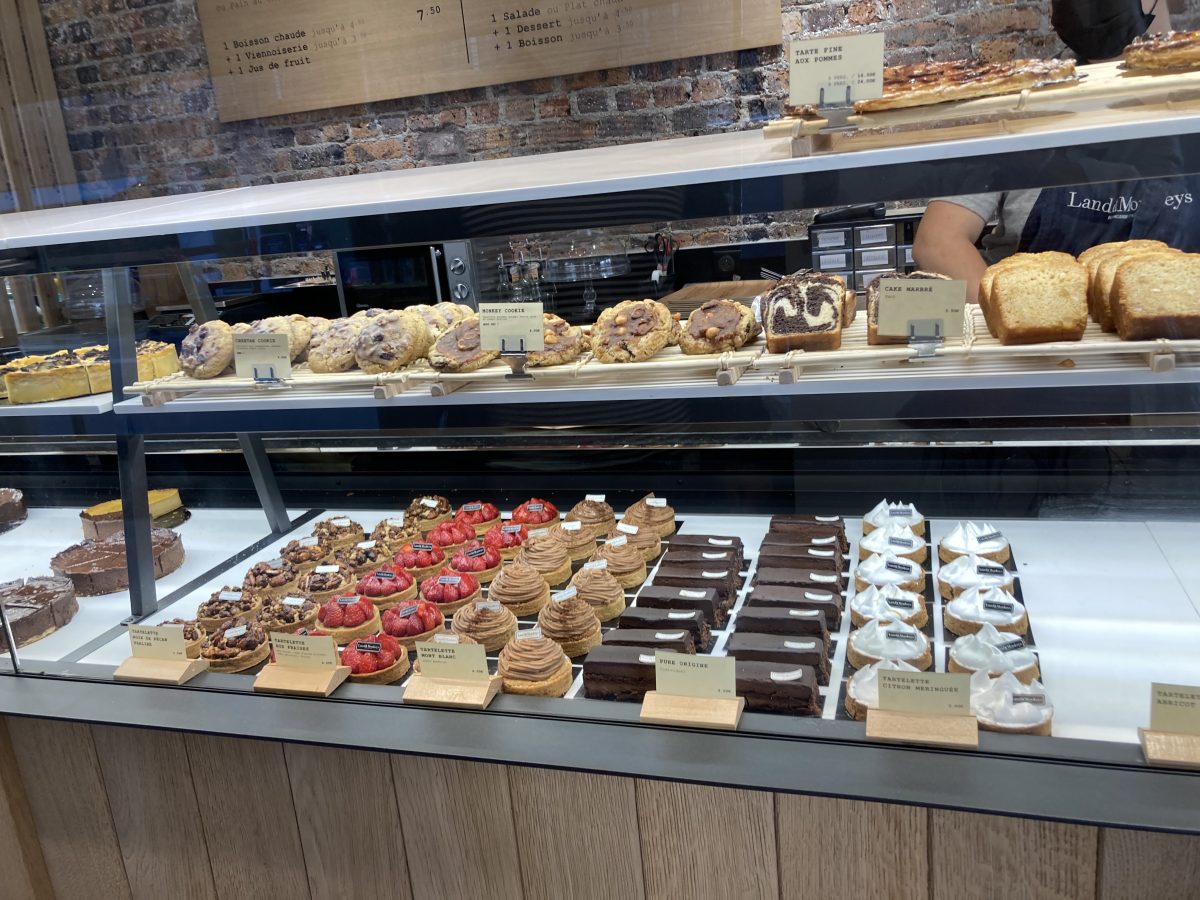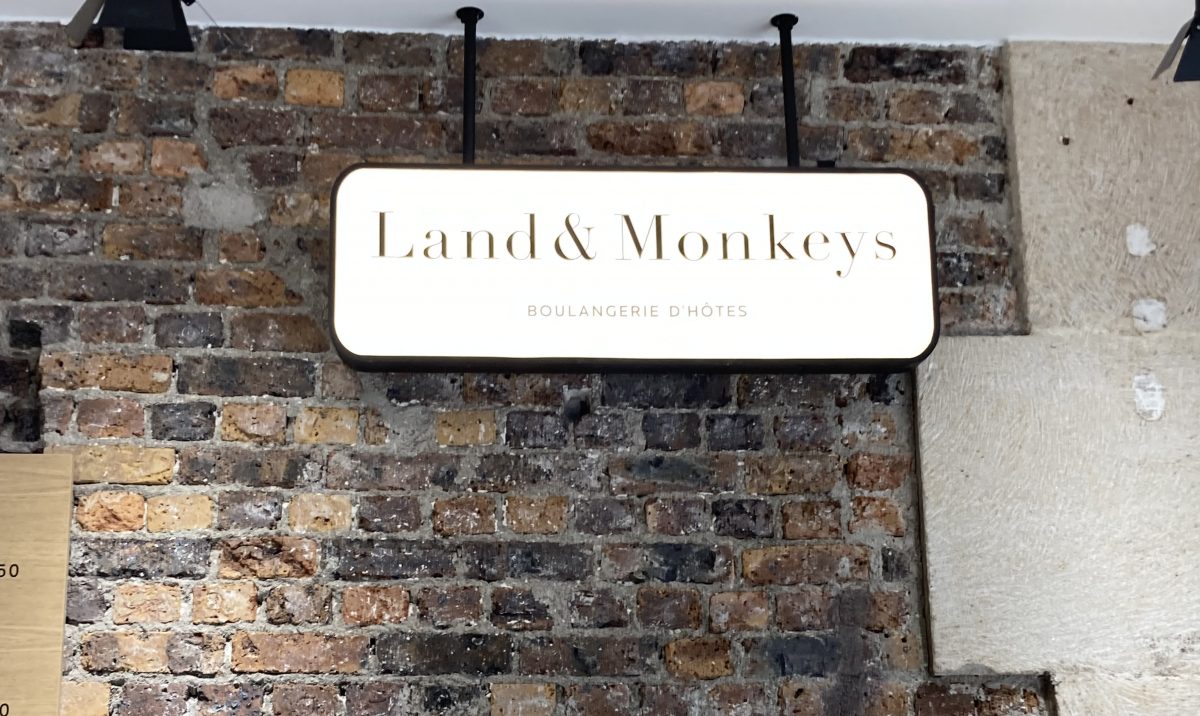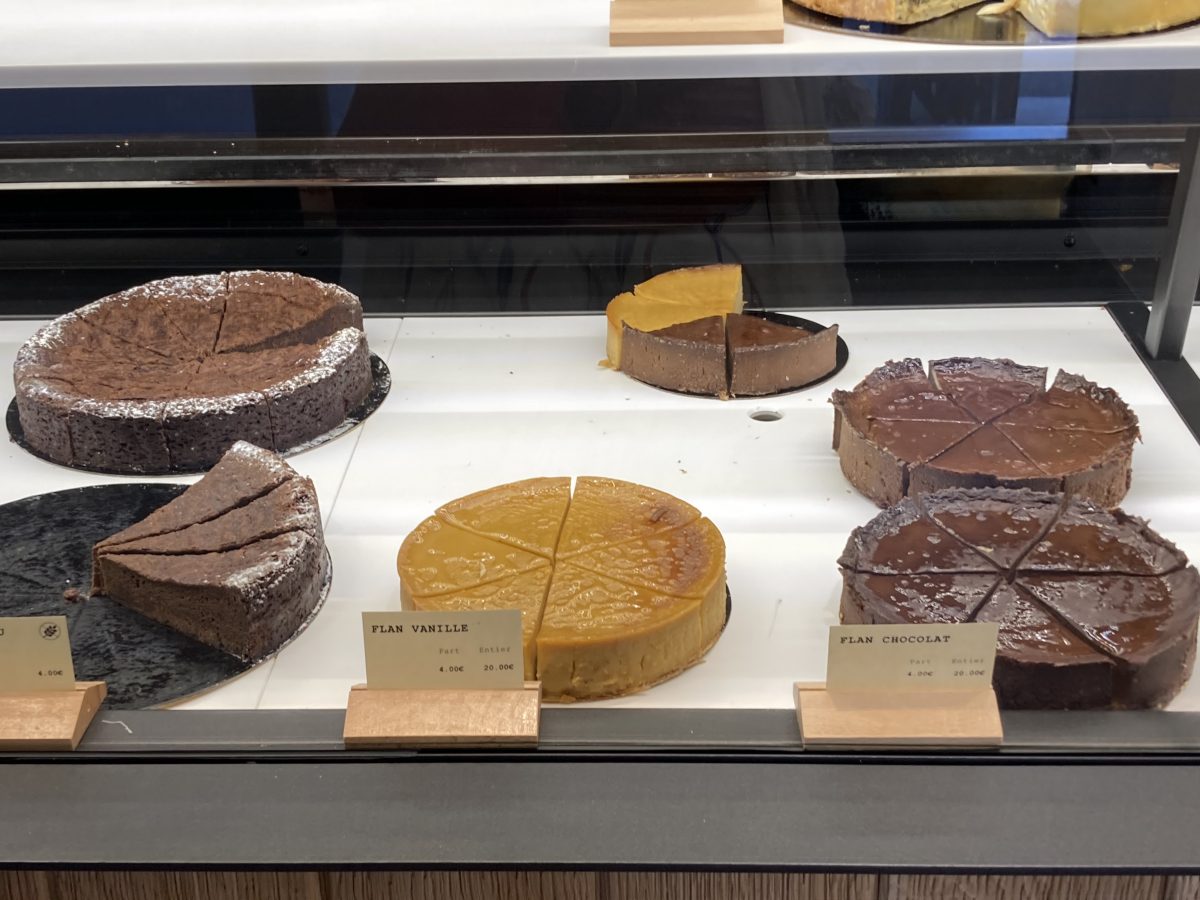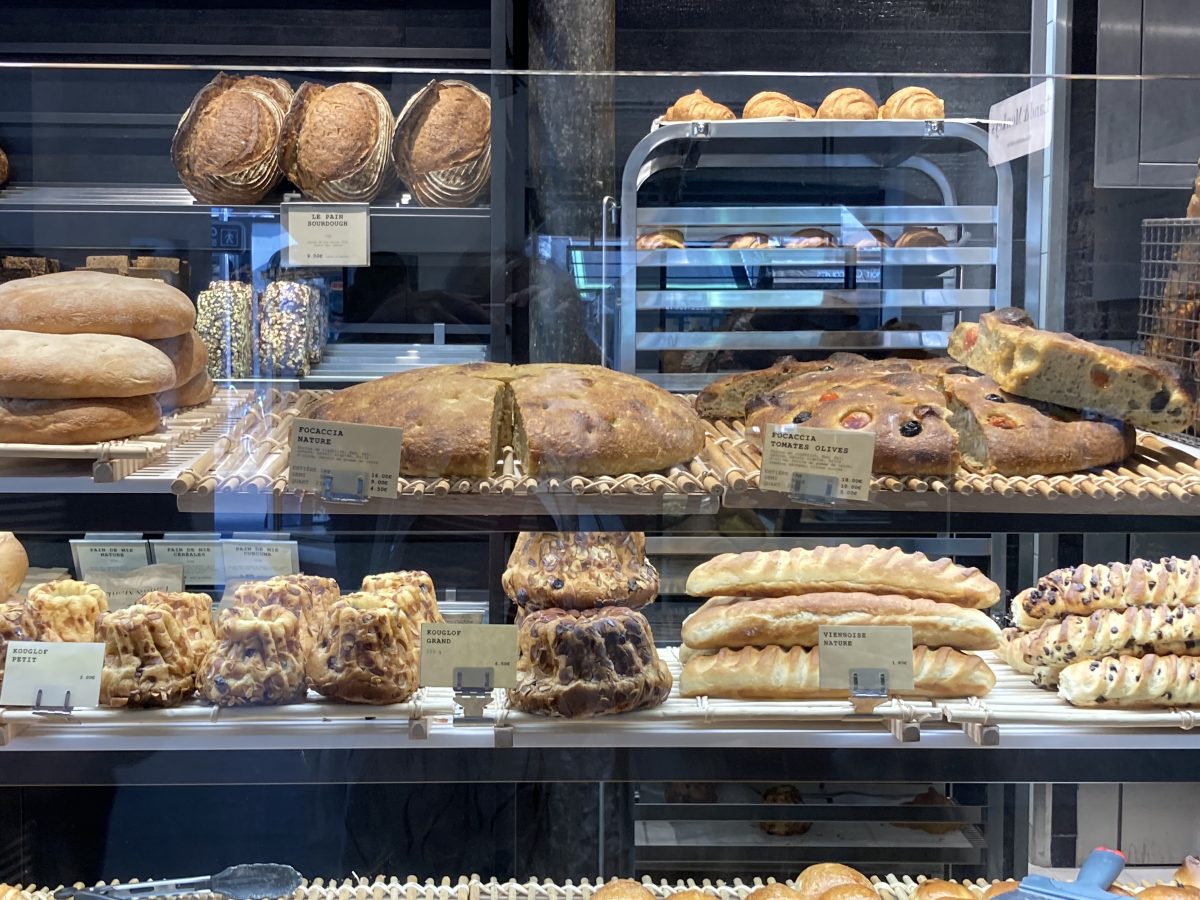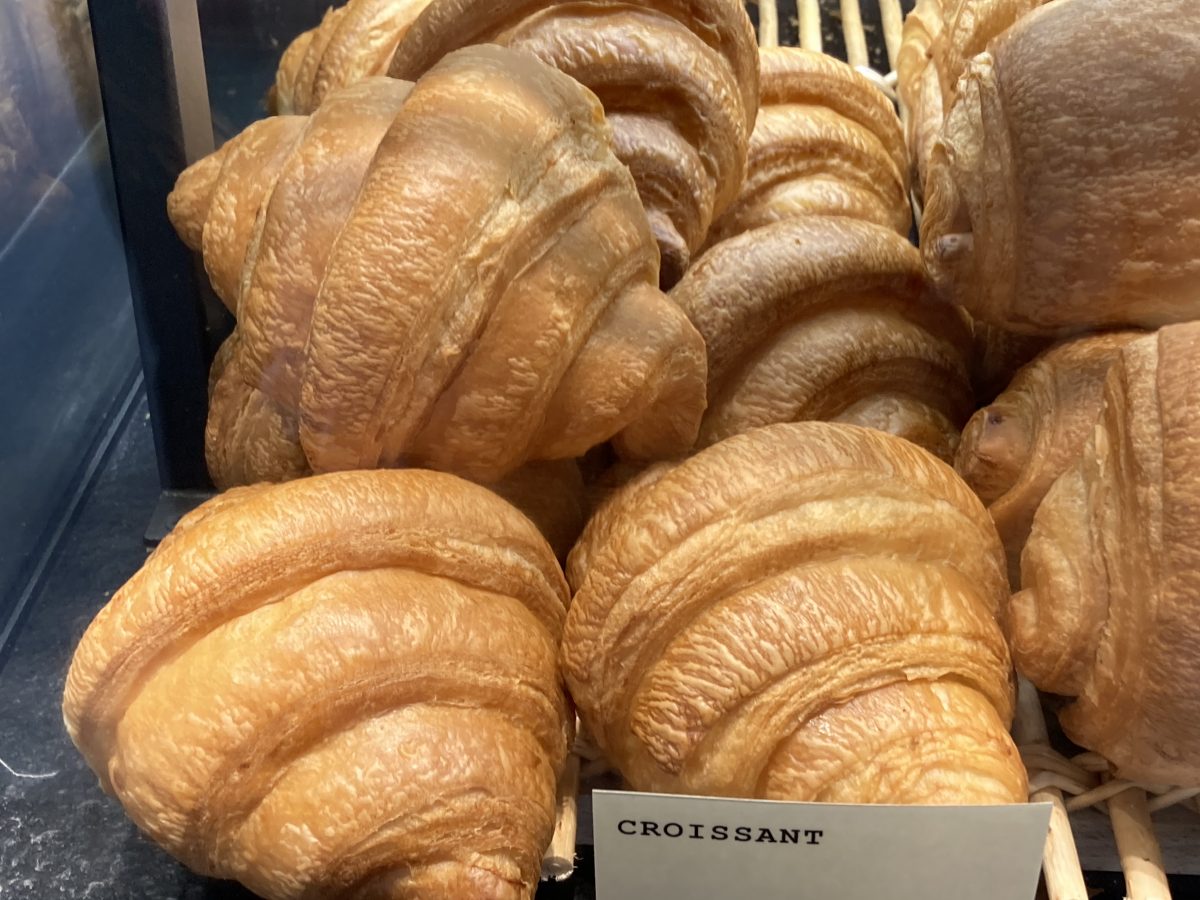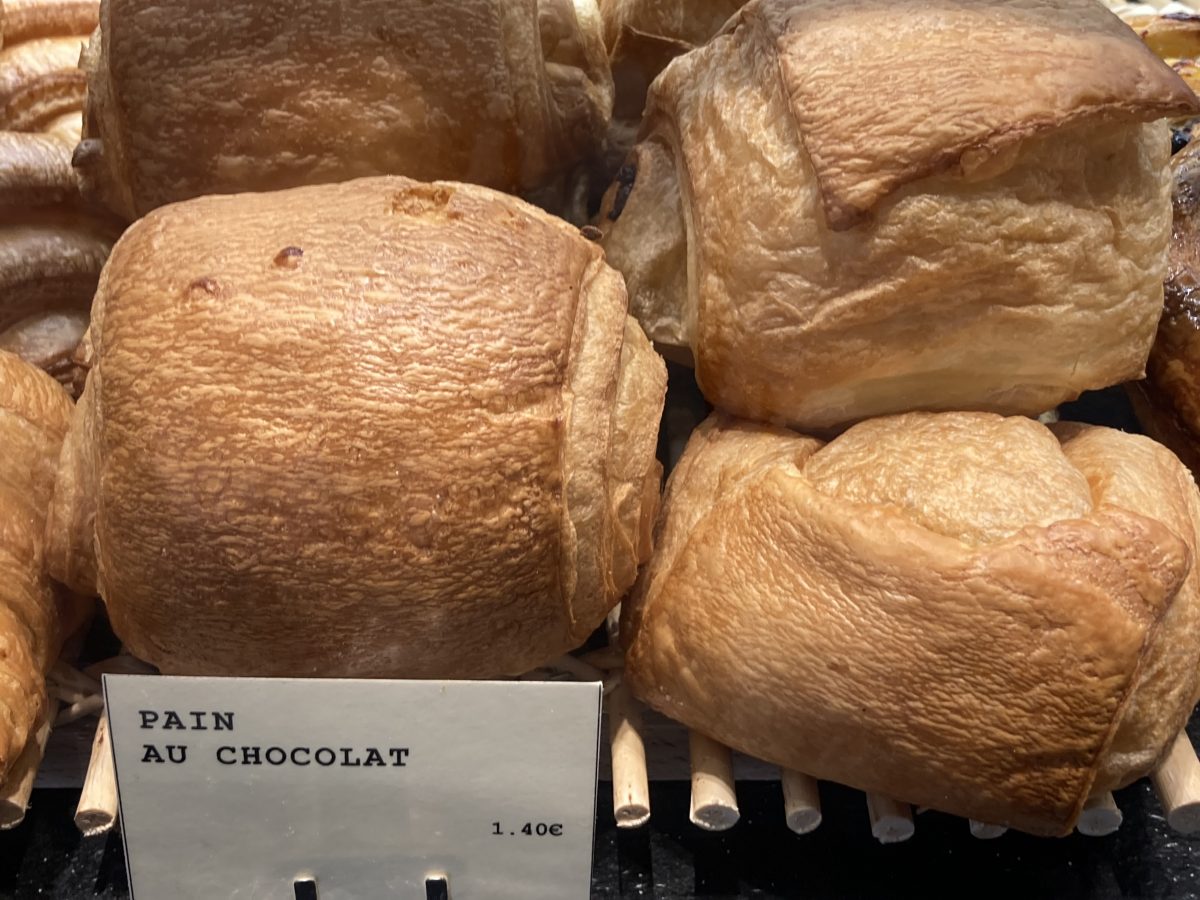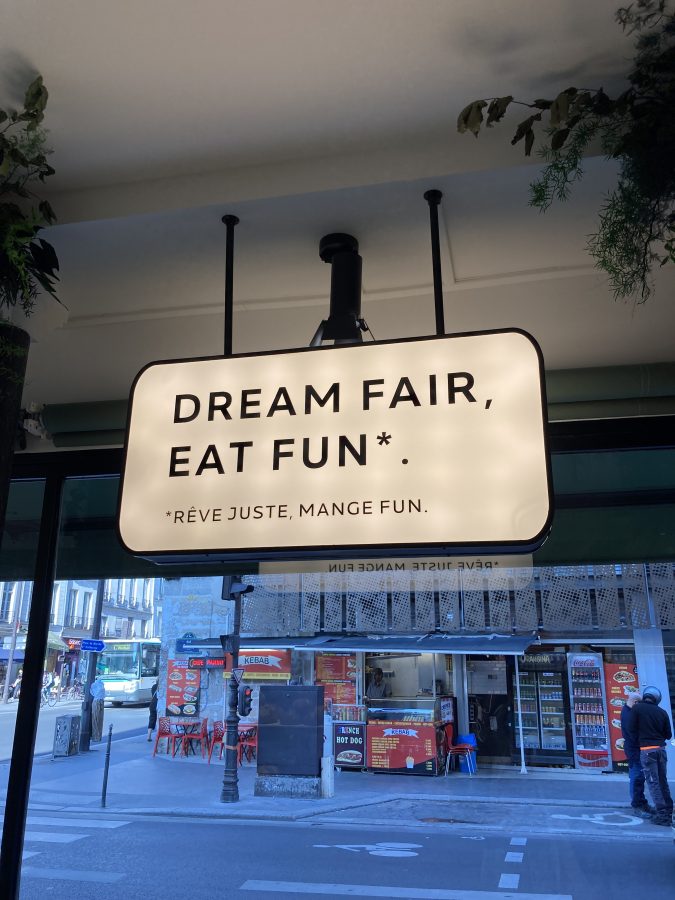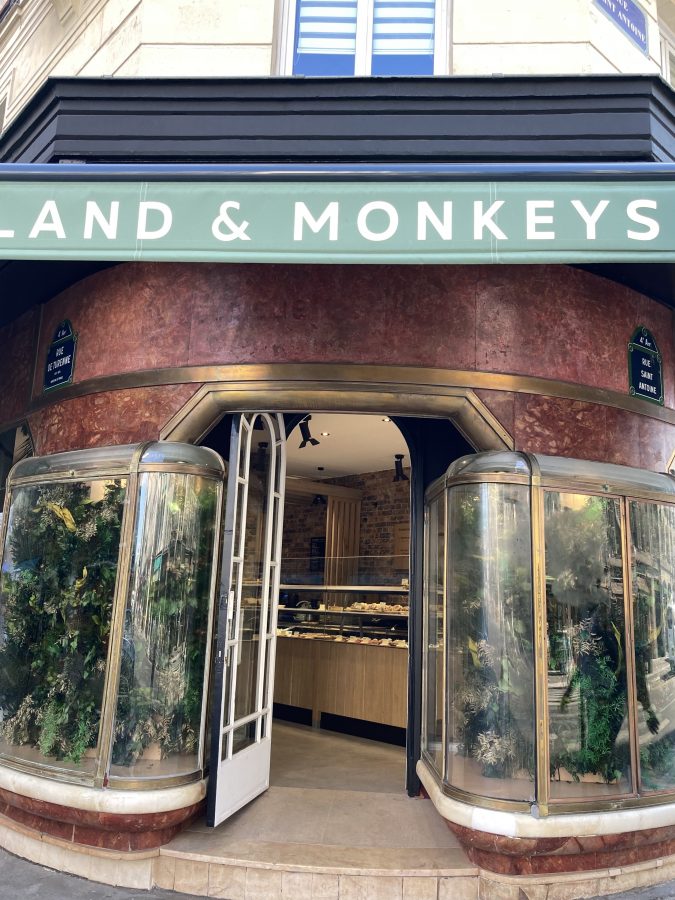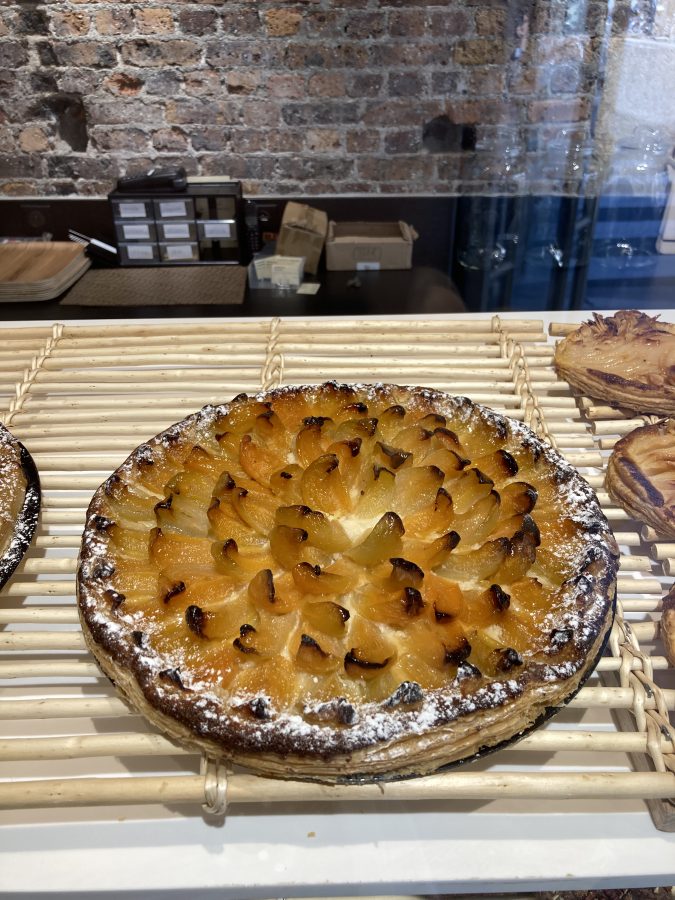 Taste Test #1
This test was between Paul, the traditional baker we all know from airports and cities around the world, and the vegan bakery. We tasted croissants and pain au chocolat, and the results were overwhelmingly in favor of Paul. The Paul croissants were delicious and buttery as in leaving you with greasy fingers; the vegan, not as flaky and in Richard's words "more like a dinner roll than a croissant." The pain au chocolate at Paul was also delish: very moist and flaky to the max; the vegan, not at all. The chocolate was okay but the Parisian richness was missing around it.
Several days later, we went down the street to The Boulangerie St. Antoine which is a favorite among the locals we know. This round we sampled Pain au Raisin and a traditional baguette. (The original plan had been to taste another pastry but Land and Monkeys did not have those on that particular morning which was disappointing.)
The results were quite surprising. The Pain au Raisin from the vegan bakery was flaky and buttery, actually quite good; whereas the other one was a bit doughy. The baguette from Land & Monkeys was crispier and better than St. Antoine's. Bernie made a fair observation on this, however. We asked for a slightly different product at the vegan place, a baguette Traditionale which is typically cooked a little longer.
So all in all, a fun experiment, and we hope you enjoyed coming along for the ride. Just think, all the delights of wonderful French baked goods without any calories! Now go wipe that greasy butter off your fingers.
Happy Eating!
L & B
P.S. Don't forget to check Richard's blog and let us know what you think.