Bonjour from Paris on a Sunday morning,
We are hearing from so many of you about the terrible heat in the USA.  Hopefully, you will get a break soon!
Not to add salt to your wound, but yesterday in Paris was just perfect.  I think the high was 68 degrees with a gentle breeze, and with those conditions, nothing sounded better than an afternoon lazing at the most beautiful park in Paris (our rating)…the Luxembourg Gardens. I have written about this park SO many times and sent SO many pictures, but the beauty always demands more.  I have many new followers on the blog and many more on Facebook, so this look will be new to some.
Luxembourg is one of the larger parks and is known for many distinctions: the circular lake where children float wooden sailboats around for a small fee (as Bernie did as a boy), its palm trees, the location of the French Senate building, ponies to ride, beehives, a very nice art museum, a reflecting pool that is the prettiest in Paris, and acres of green space for outings and picnics. Enjoy the pics.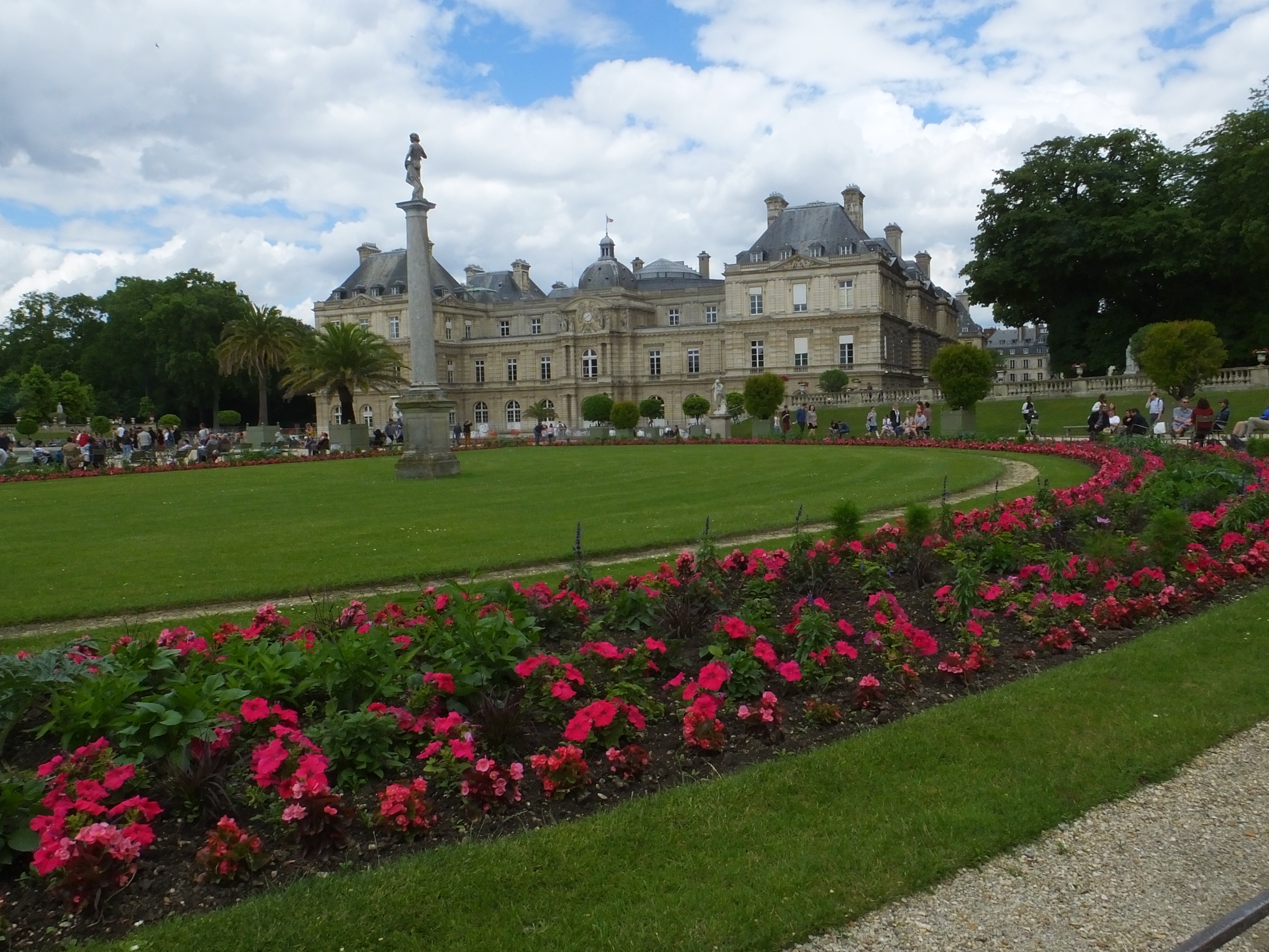 For you animal lovers, here's a few shots of some furry critters as we strolled along back toward our apartment, followed by some weird café chairs.
This afternoon, we are meeting our friend Ann Jeanne (afriendinparis.com) who has volunteered to take some photos of us around our favorite places. She will put together a FB promotional piece for us when Bernie's Paris comes out. We can't be grateful enough to her for this kind gesture!
A bientôt
L & B