Happy Weekend,
I love a day like yesterday in Paris. . . new territory, charm, and surprise, all amid gorgeous weather. Thanks to a suggestion from  friends, Connie and Jim Malone, we struck out after lunch for a long, complicated subway ride to the suburbs of Paris in the 20th arrondissment, an area which is basically unknown to us. We were delighted with what we found: the countryside in Paris or La Campagne à Paris.
Sitting atop a hill near Place Edith Piaf, we looked for the steps Jim had mentioned.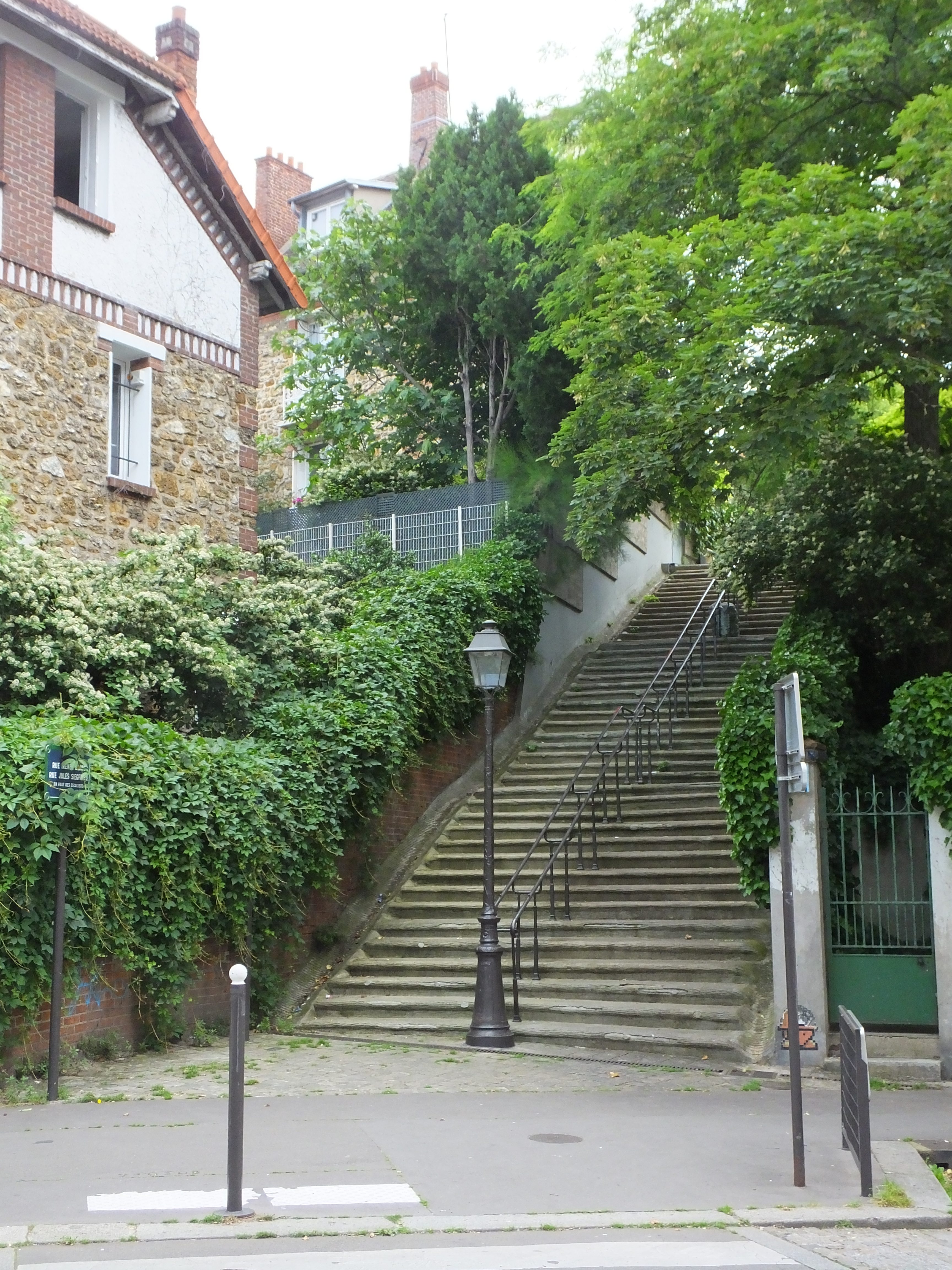 At the top, we were transported into a world that didn't even seem to be in Paris and into an atmosphere that we haven't felt anywhere else in the city! One web site, Un Jour de plus à Paris, called it "a haven of peace perched on a small mound of the 20th district." There were no tourists, no traffic, a calm quiet where you could hear neighbors chatting with neighbors. There are 90 houses nestled in these 3 or 4 lanes, and they are both charming and full of character and color, as well as beautiful flowers. They were built in 1926 as a working class neighborhood. Today according to some realtor info, they are upscale and very expensive…one ad showed a house for sale for 1,250,000 euros which is about $1,400,000 for a space roughly the size of my condo. Yes, we got carried away taking pictures, and we hope you enjoy this little tour as much as we did.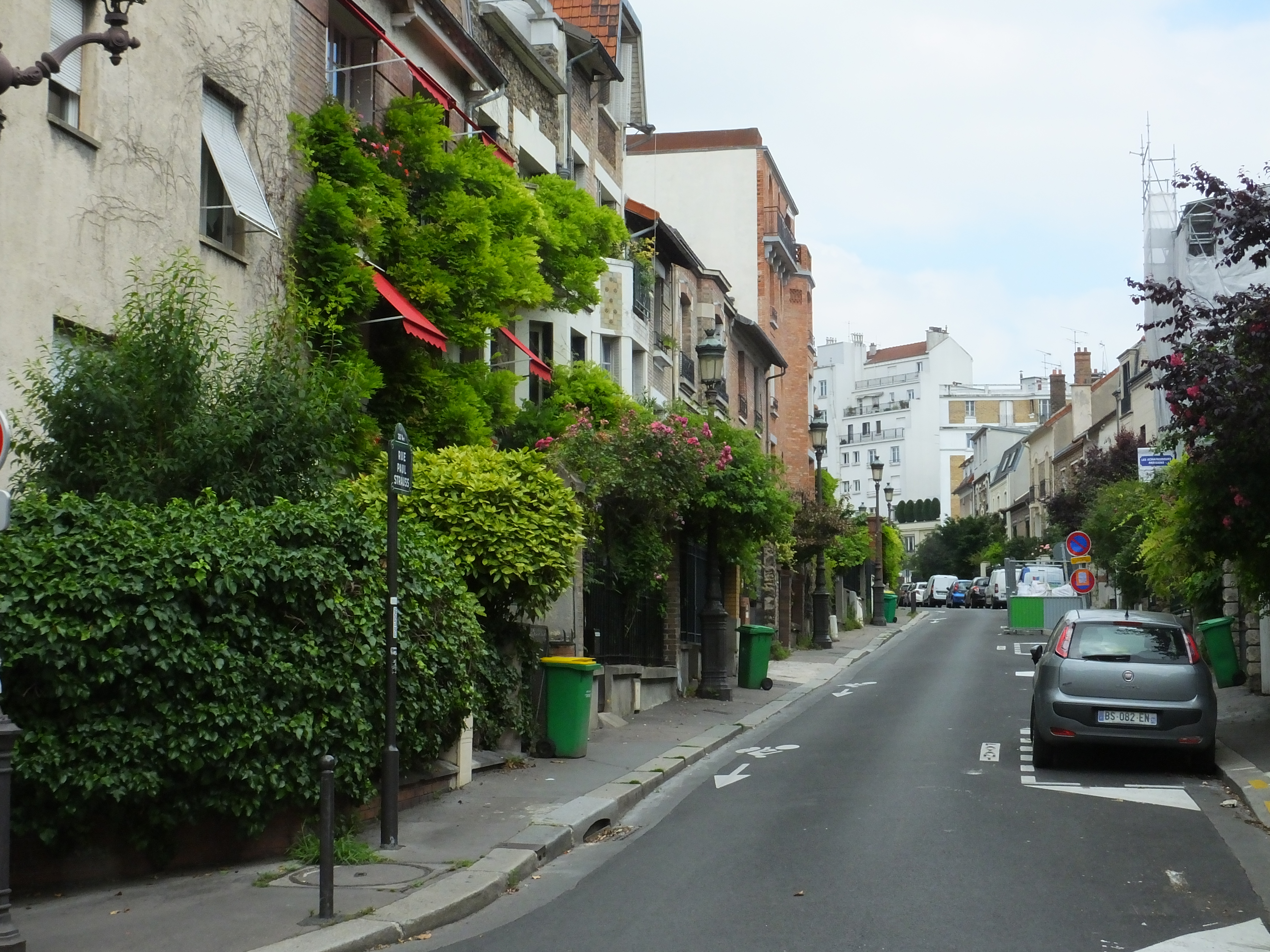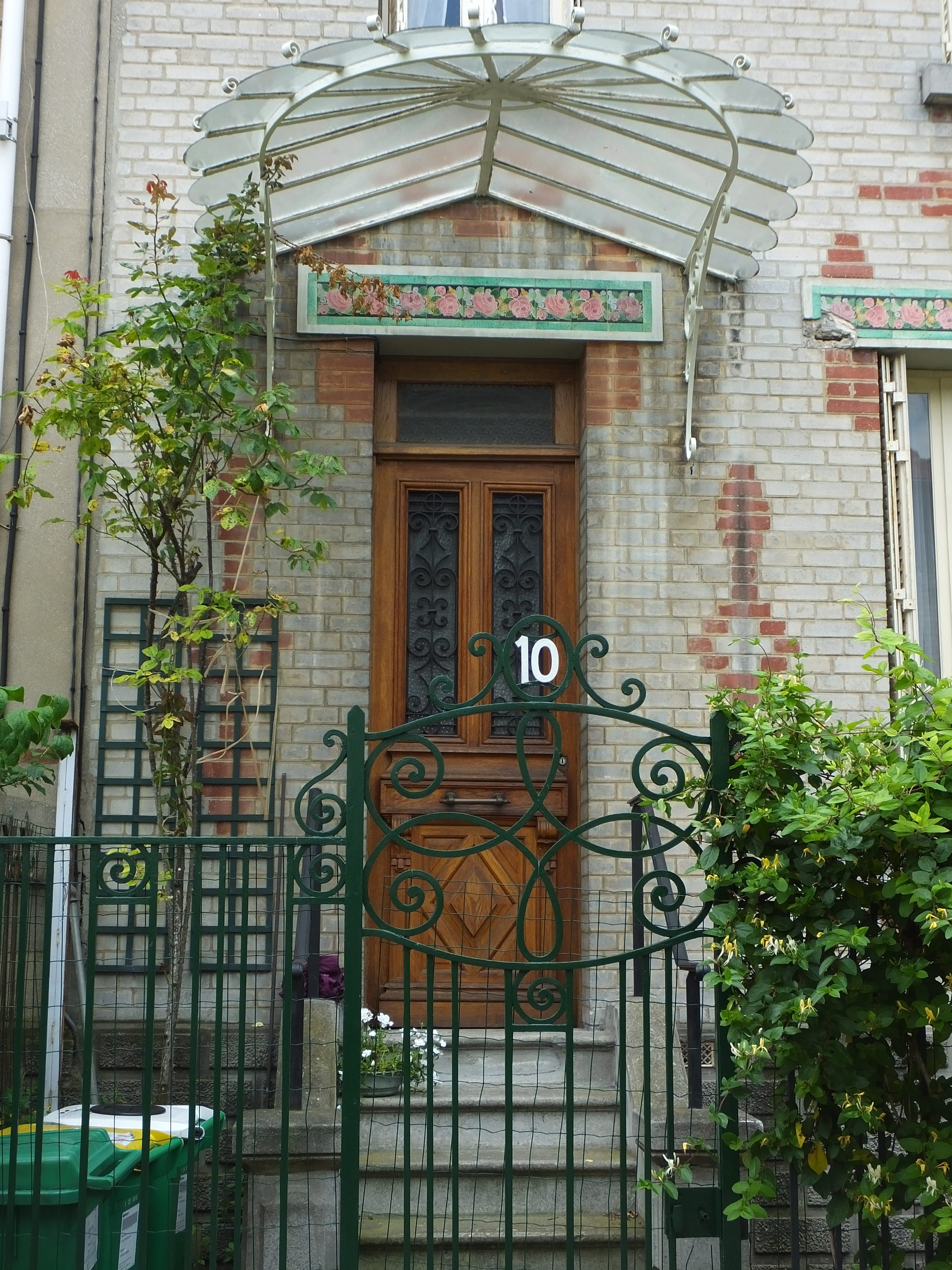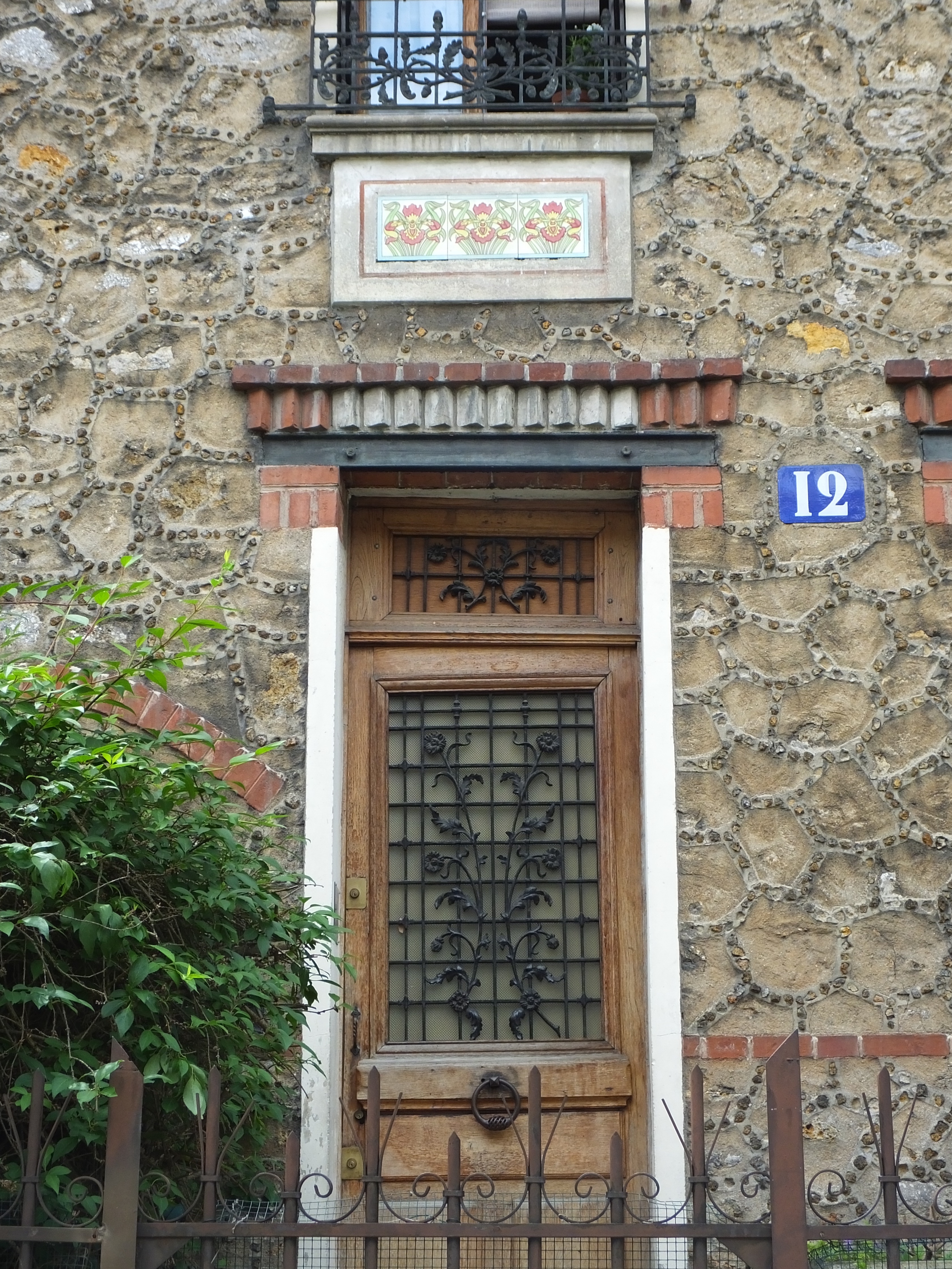 Lastly, here are some of the other architecture and sites in this lovely area surrounding La Campagne à Paris. 
It was a dicey neighborhood, very ethnic, working class with a noticeable presence of Muslim population. At no time did we feel unsafe but quite a difference from Le Marais. Thank you. Jim and Connie, for this great experience.
And of course, the café chairs of the day.
Here's to cooler temps for most of you and a stabilizing stock market!
L & B