Bonjour,
Our outing to Fountainebleau was quite nice, but held a surprise. The other chateaus we have visited in France have been in remote locations in the countryside. Fountainebleau is in the immediate town of Fountainebleau, lacking a sense of separation from the modern world. The gardens are massive behind the chateau, but we didn't have time to thoroughly visit them. After a departure at 10:20, the train ride, the bus ride, and a bite of lunch, we spent most of the remaining two and half hours inside.
Getting there was relatively easy and inexpensive. We left from Gare de Lyon on a local train using our Navigo card for no additional charge. The train ride was just 35 minutes, but the local bus we caught to get from the train station to the chateau took 45 minutes! It was also free with our Navigo card, but we paid a price in time lost. Had we known where the Château was, we could have gotten off the bus about midway through the residential bus route and walked a short block. Now we know!
Fountainebleau sits on 130 acres and is the only royal chateau to have been continuously inhabited for seven centuries.  The first reference dates to 1137 with Louis VII.  In 1169, Thomas à Becket consecrated the Château, and it was famously host to the Holy Roman Emperor, Charles V.  Catherine de Medici gave birth here to six of her children. But it was Napoleon I who did more than anyone to restore the Château. Upon his defeat and after his escape from Elba, it was to Fountainebleau that he fled.
Just a word about the pronunciation of Fountainebleau. My authority on all things with the French language is Bernie's cousin, Laurie. Her input is that the pronunciation at the end is not like the color "Bleu" or blue but is pronounced like the English word "blow."
As usual, Bernie captured some wonderful photos. A college graduation was taking place just when we arrived which made things interesting and fun. First some pics of that. Many students sounded like they were American so perhaps they were exchange students.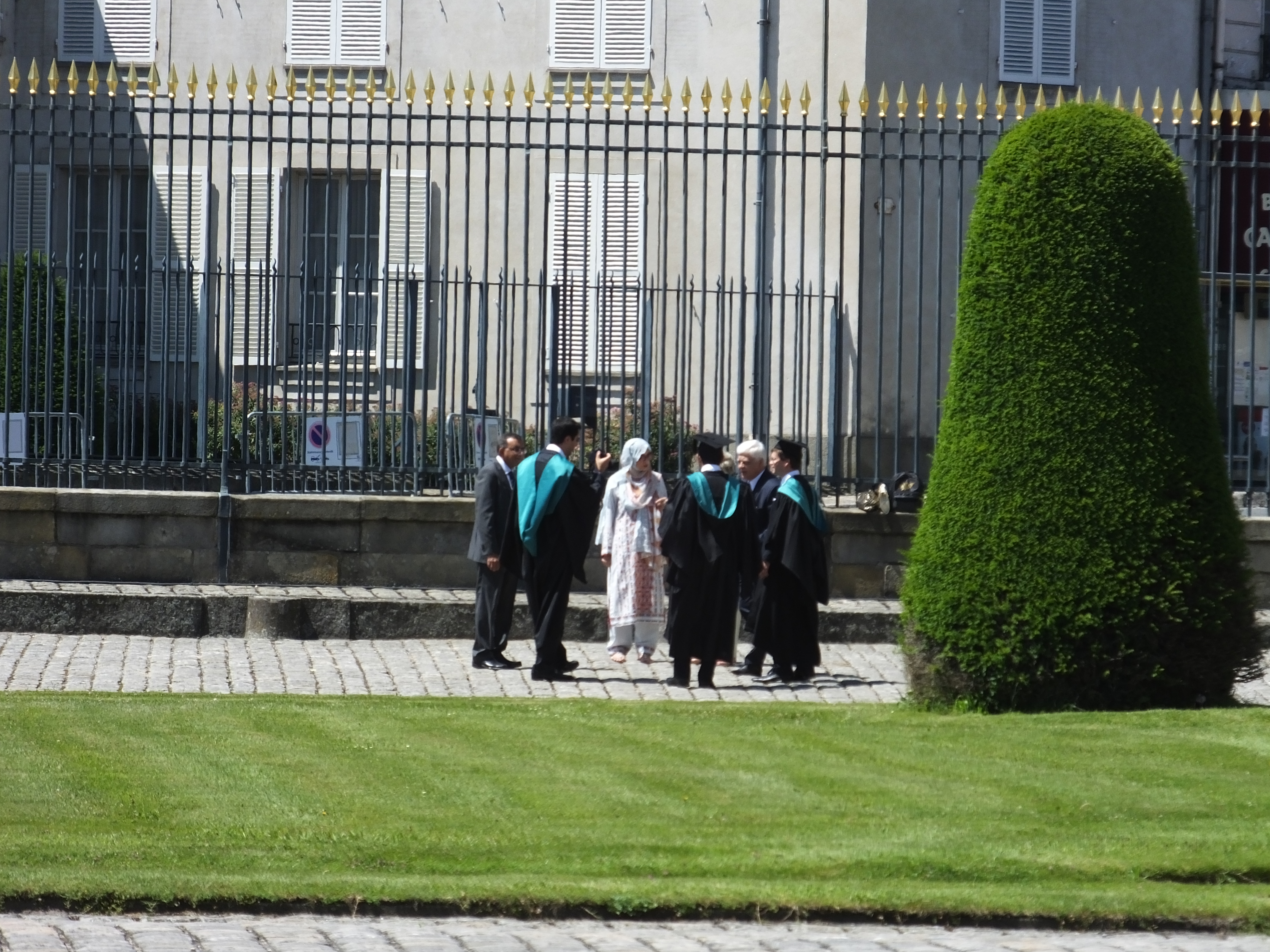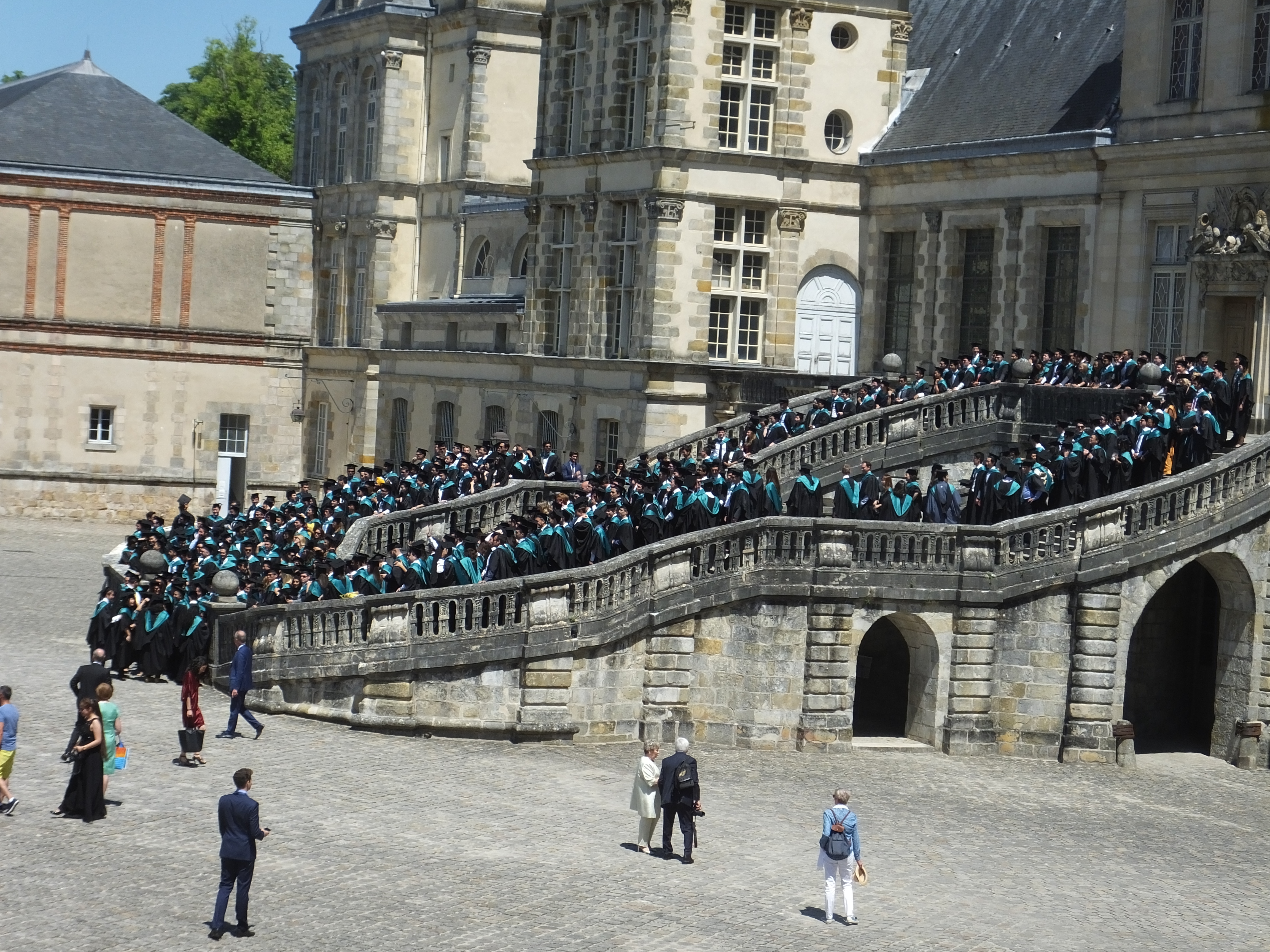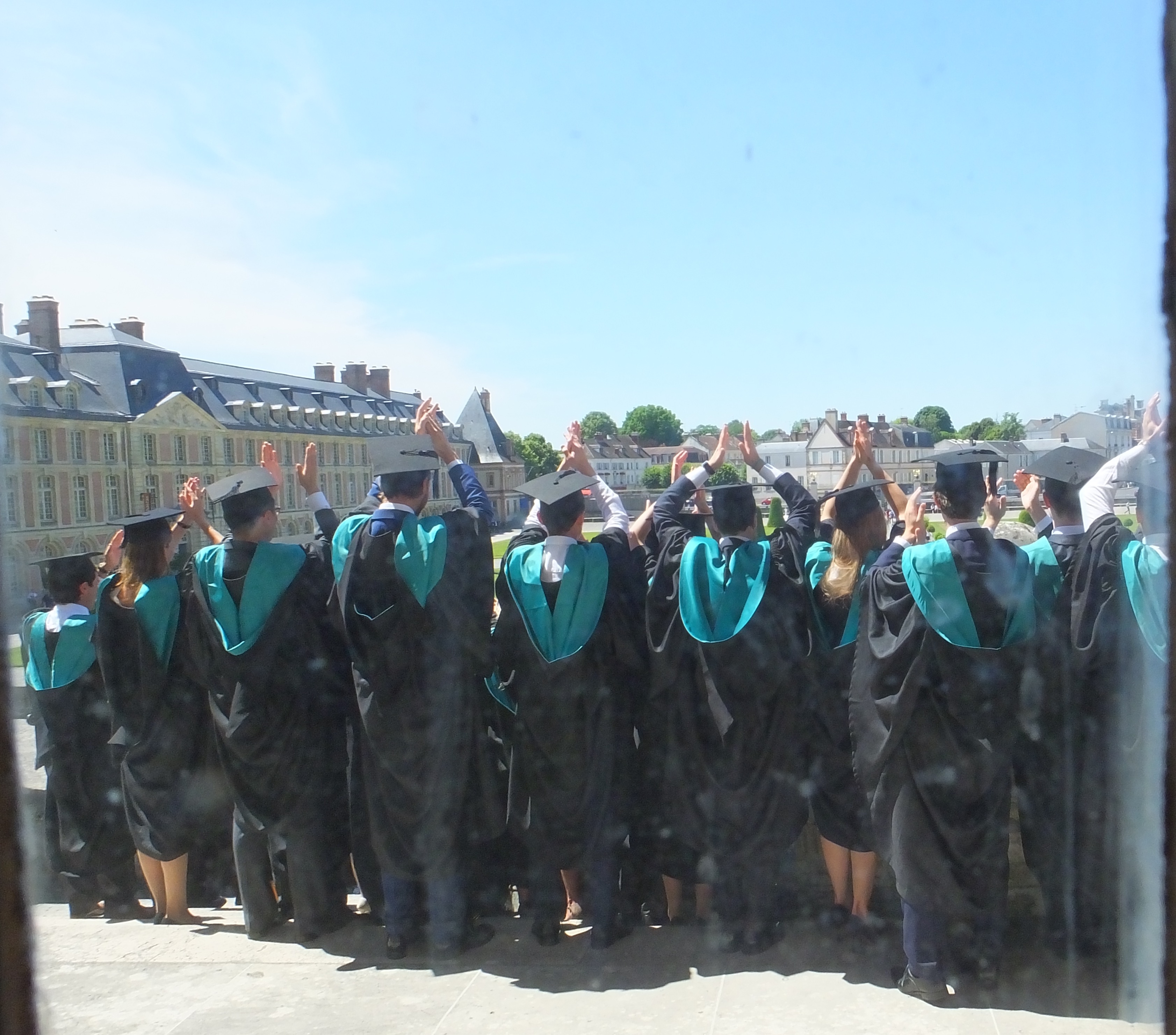 Now, some photos from the interior. I can't remember what everything was, but will do my best to identify some of the areas.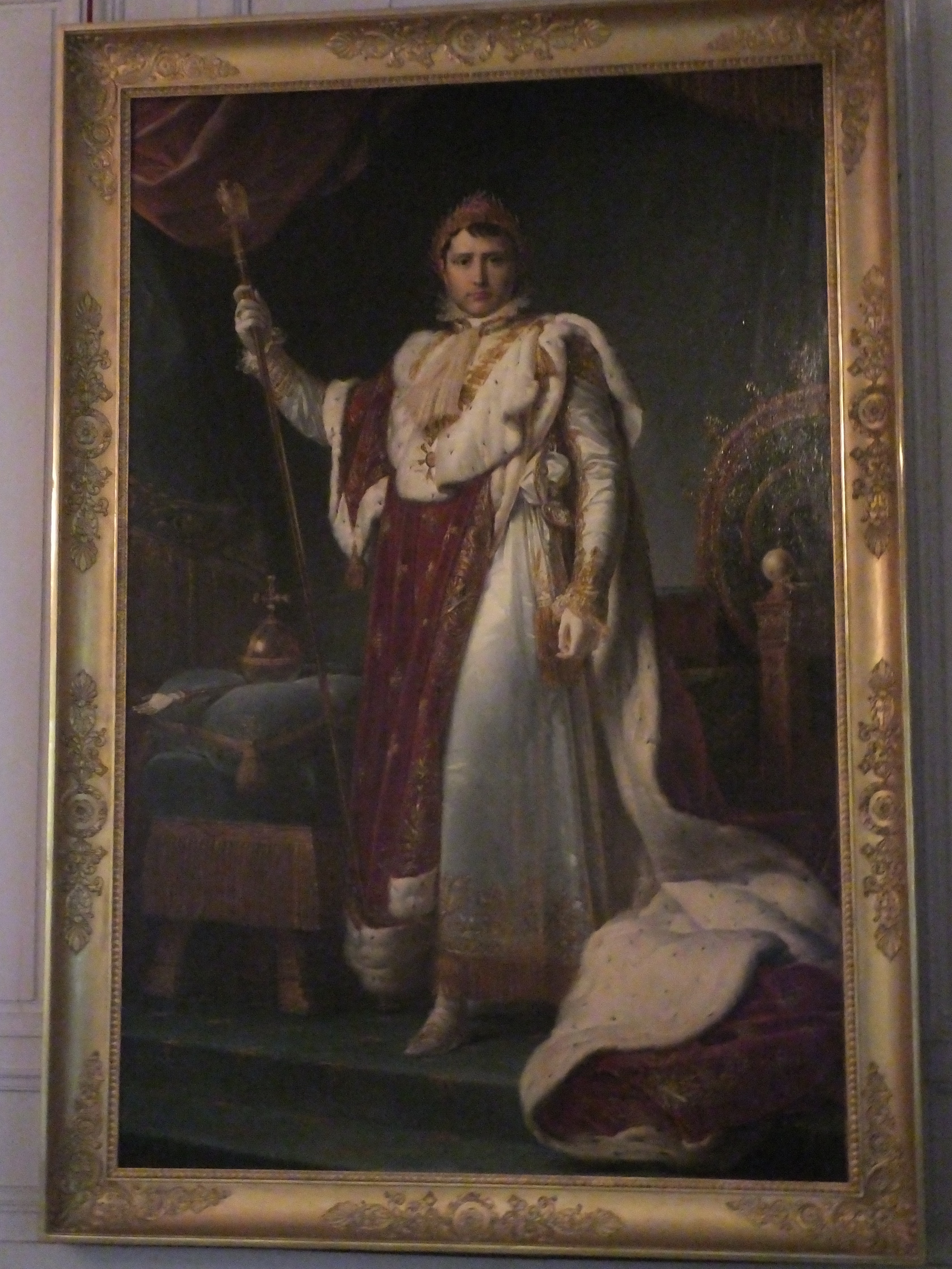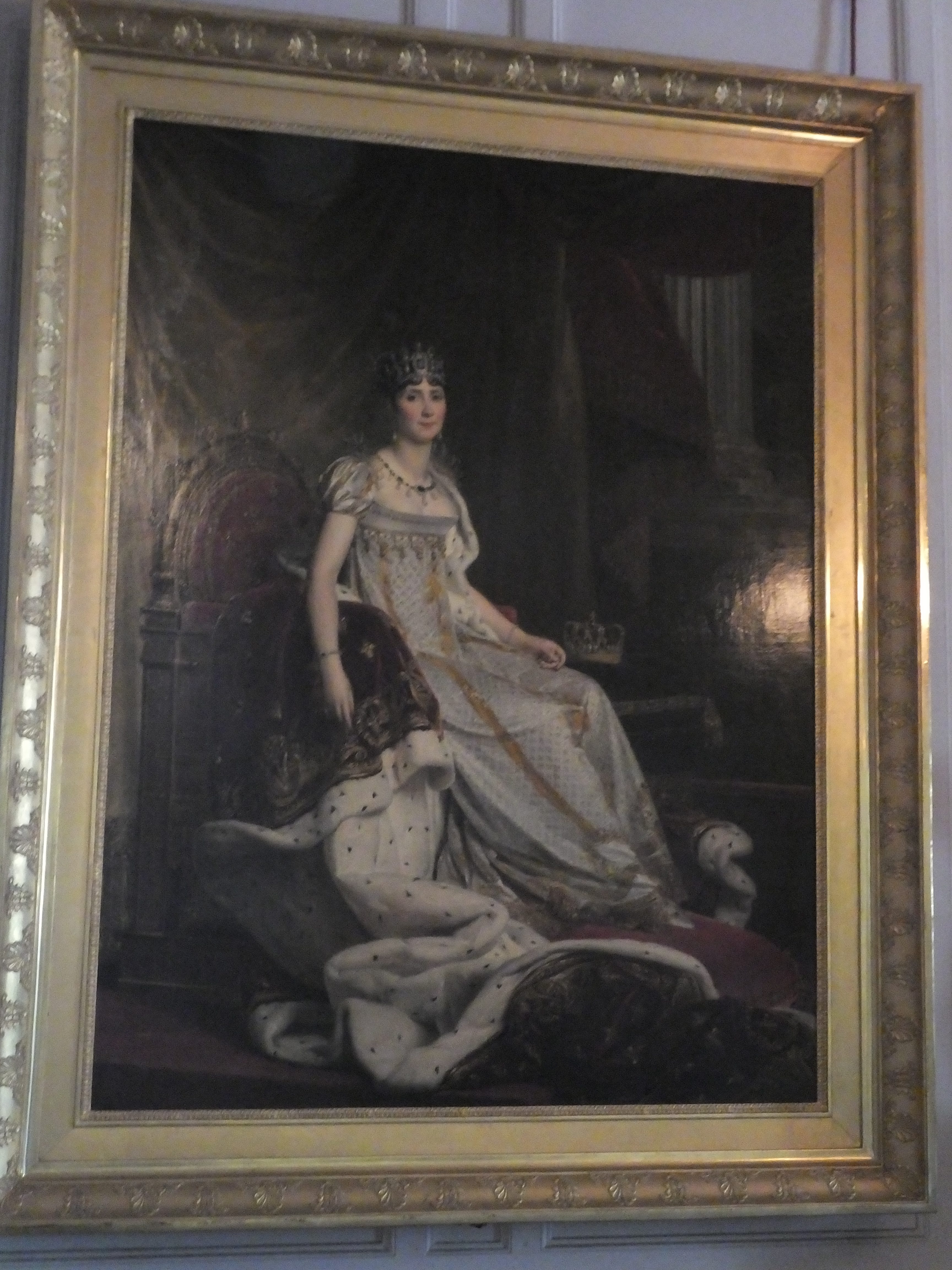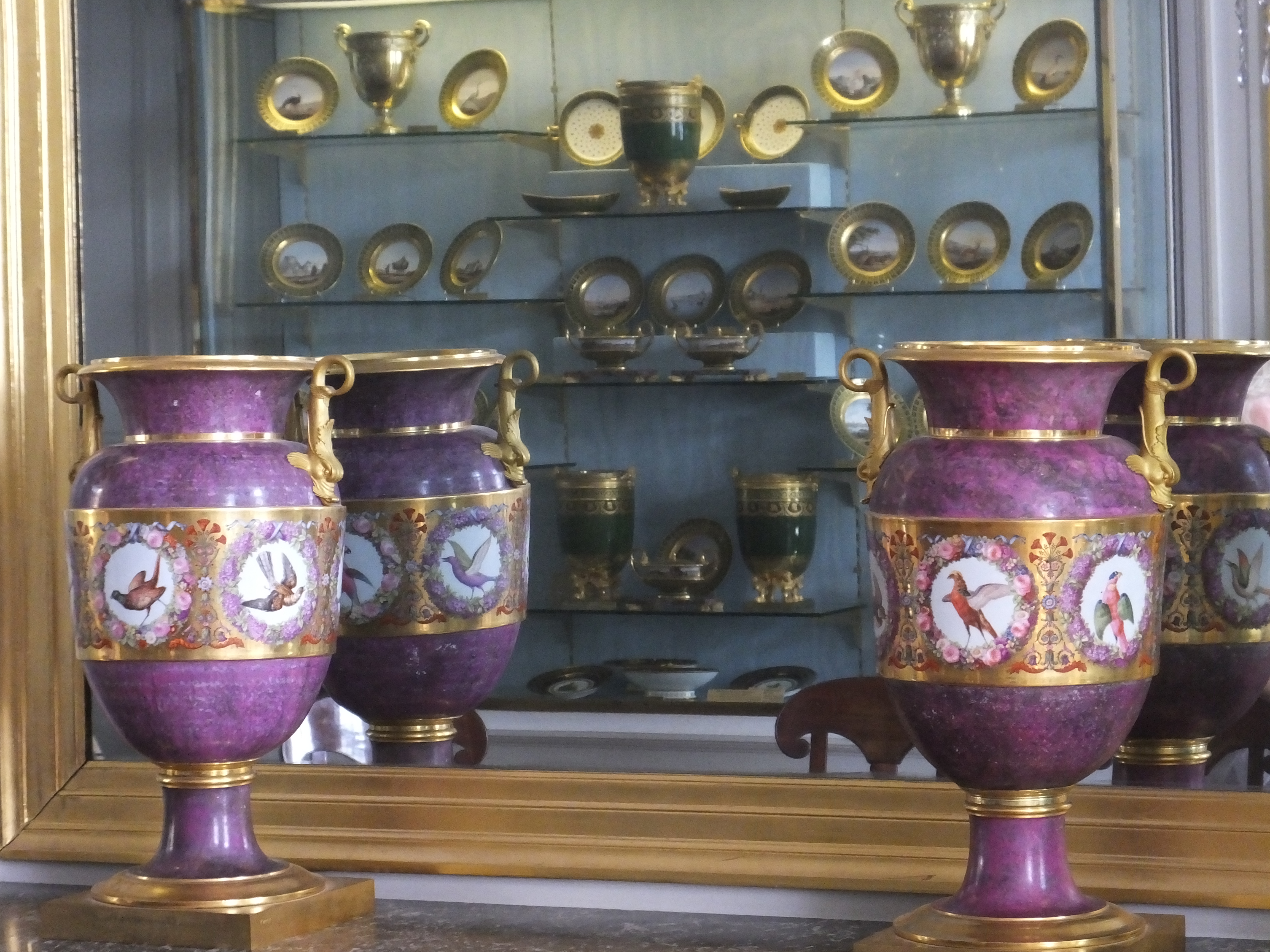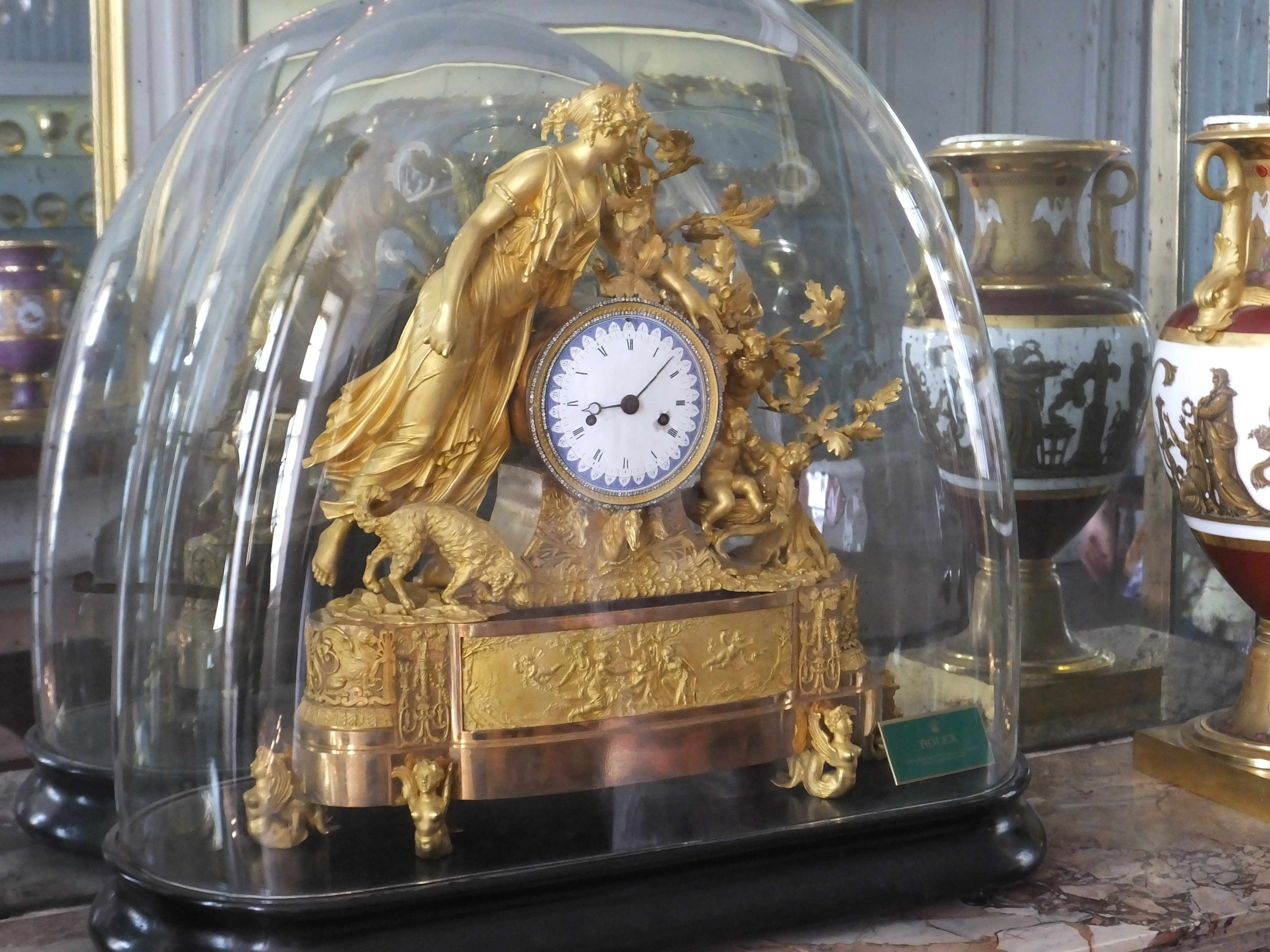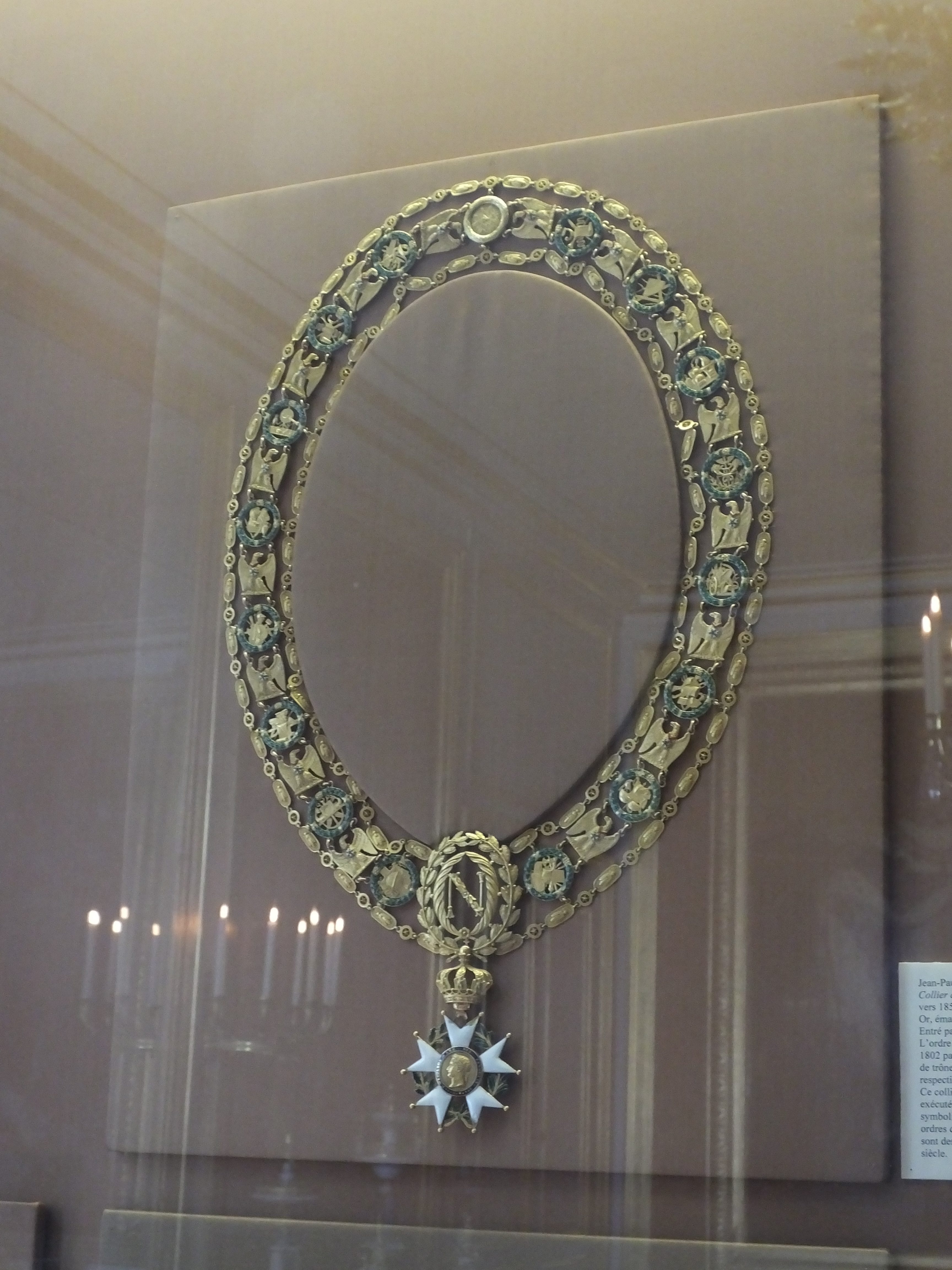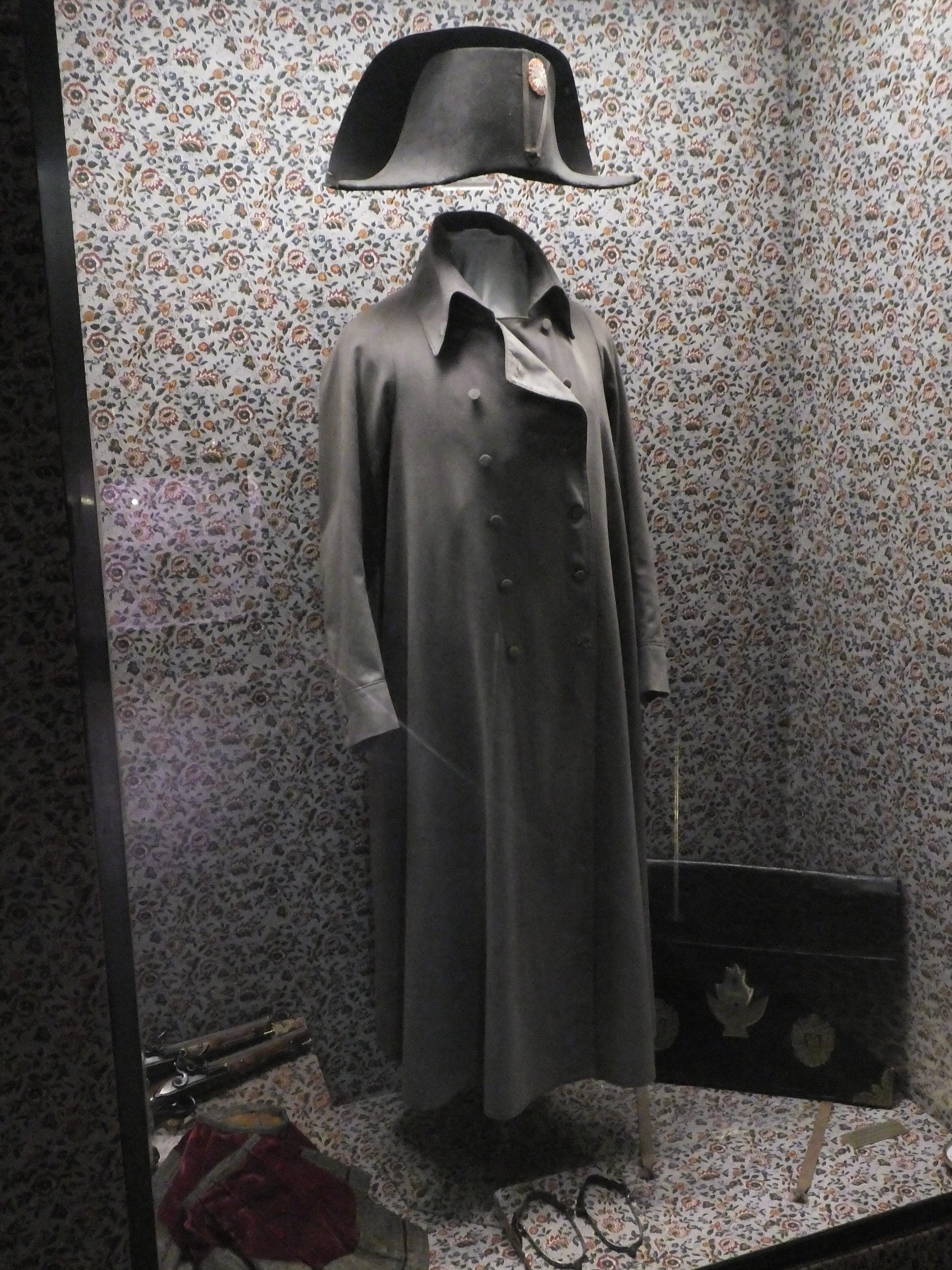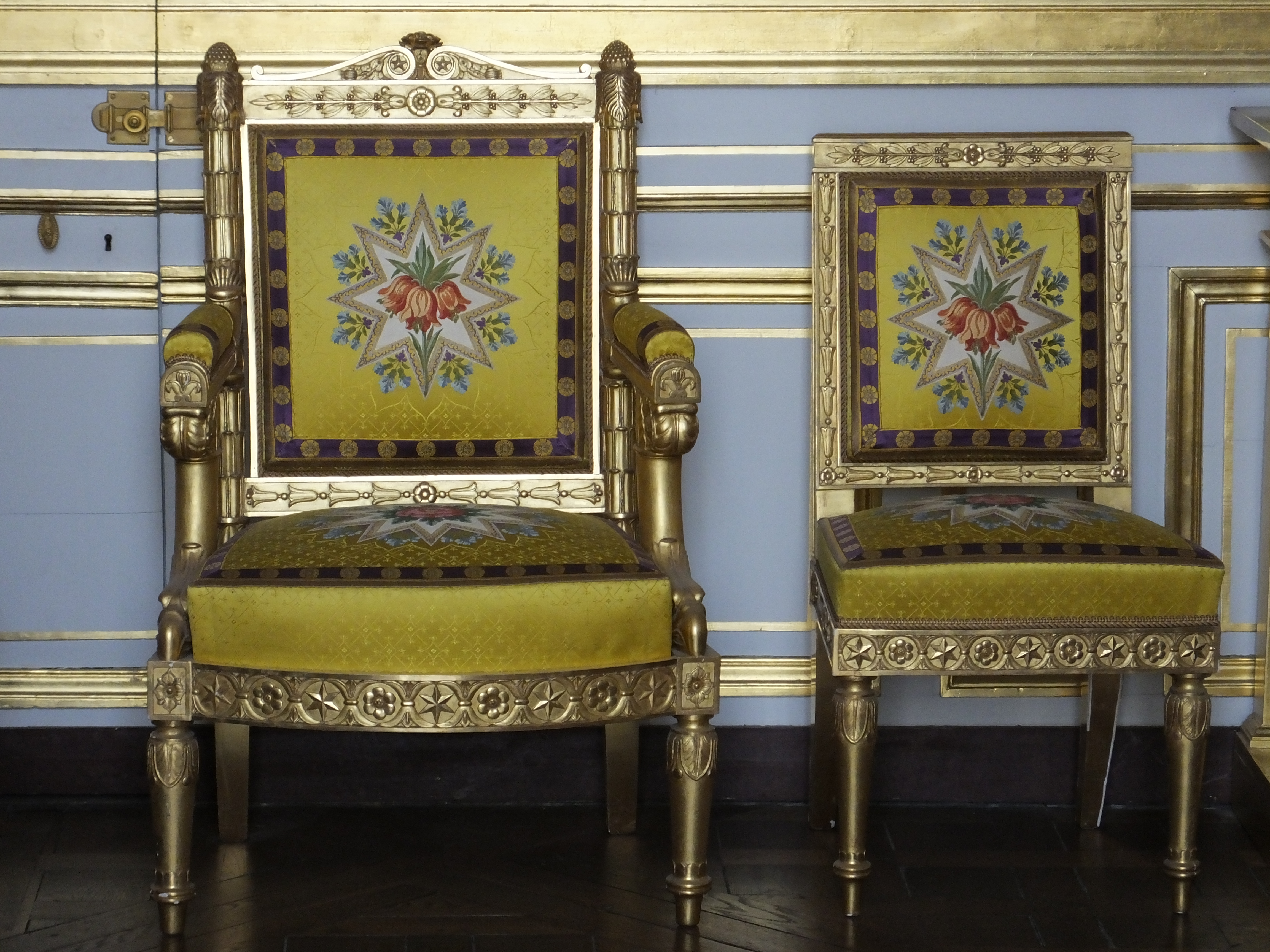 Since the distance is close, the transportation is inexpensive and the gardens are free, we will return to spend several hours in the gardens next year!
Here's a funny for everyone. It's 84 degrees today amid blue skies.  Finally!
The café chair voting is going well. I gave people until July 13th to vote and will post the winner then! If you haven't taken the time to vote, please do. It's a close race so far.
A bientôt
L & B