Bonjour mes amis,
As our time together comes to a close, I thought it would be great to have a little fun AND perhaps learn something new at the same time.
Thanks to Bernie's French cousin, Laurie, I have learned that all café chairs in Paris are not created equal. A House of Tradition, Maison Drucker, established in 1885 by Louis Drucker, is the oldest workshop of rattan chairs in France. Their production process has been passed on from generation to generation since the 19th century. From the beginning, creativeness and the best materials were Drucker's primary concerns. Keeping the best of the past, Drucker's bistro chairs have become over time a symbol of Parisian identity. For more about Maison Drucker, here is a web link: http://www.drucker.fr/mobilier-rotin/surmesure/chaises-rotin/chaises-rotin-tradition/chaise-rotin-putman-rive-droite/?lang=en.
They have a wide range of 31 colors and many different styles. The  workmanship features:
– Rattan canes manually prepared
– High strength Rilsan fiber braiding done by hand
– Assembling according to the traditional way
– Made in France
Checking on their website, I found that the chairs typically sell for 250-275 euros each!  Given that an average café might have 100 or more chairs, this is not a small investment! There are plenty of copycats but the Drucker is the best!
As we walked the streets of Paris, the Drucker-style chair is still the most common, but we also saw a prevalence of plastic, vinyl, wood, and metal chairs, which I suspect are less expensive, but I don't know that for certain. Let's hope that the classic Drucker chair survives the economic challenges!
Now to the fun part. I have selected some of the more unusual café chairs from my posts and numbered them. Vote for your favorite by the number assigned, and we'll see which one wins! We depart next weekend so I need your votes by July 13. VOTE FOR ONLY ONE!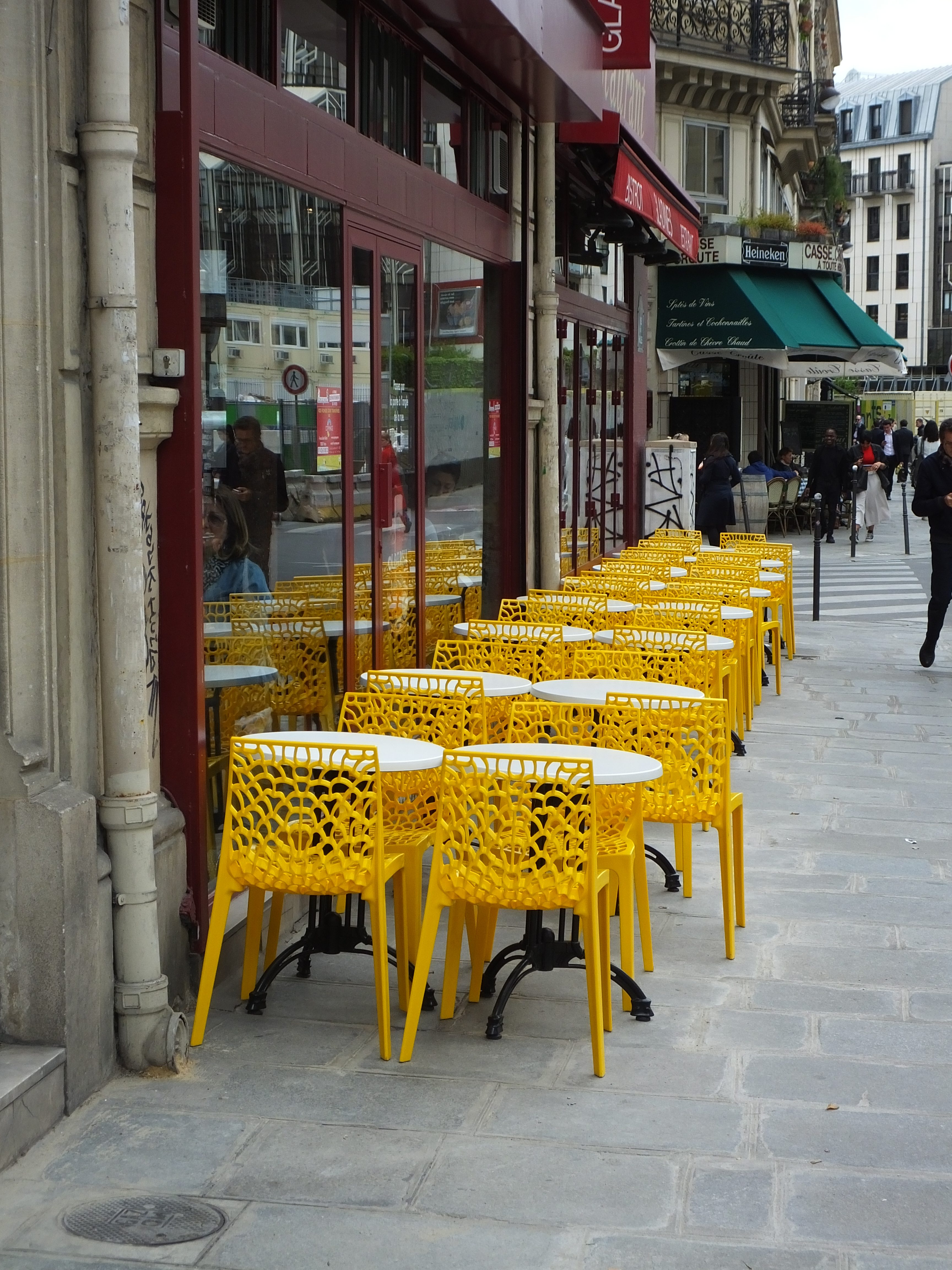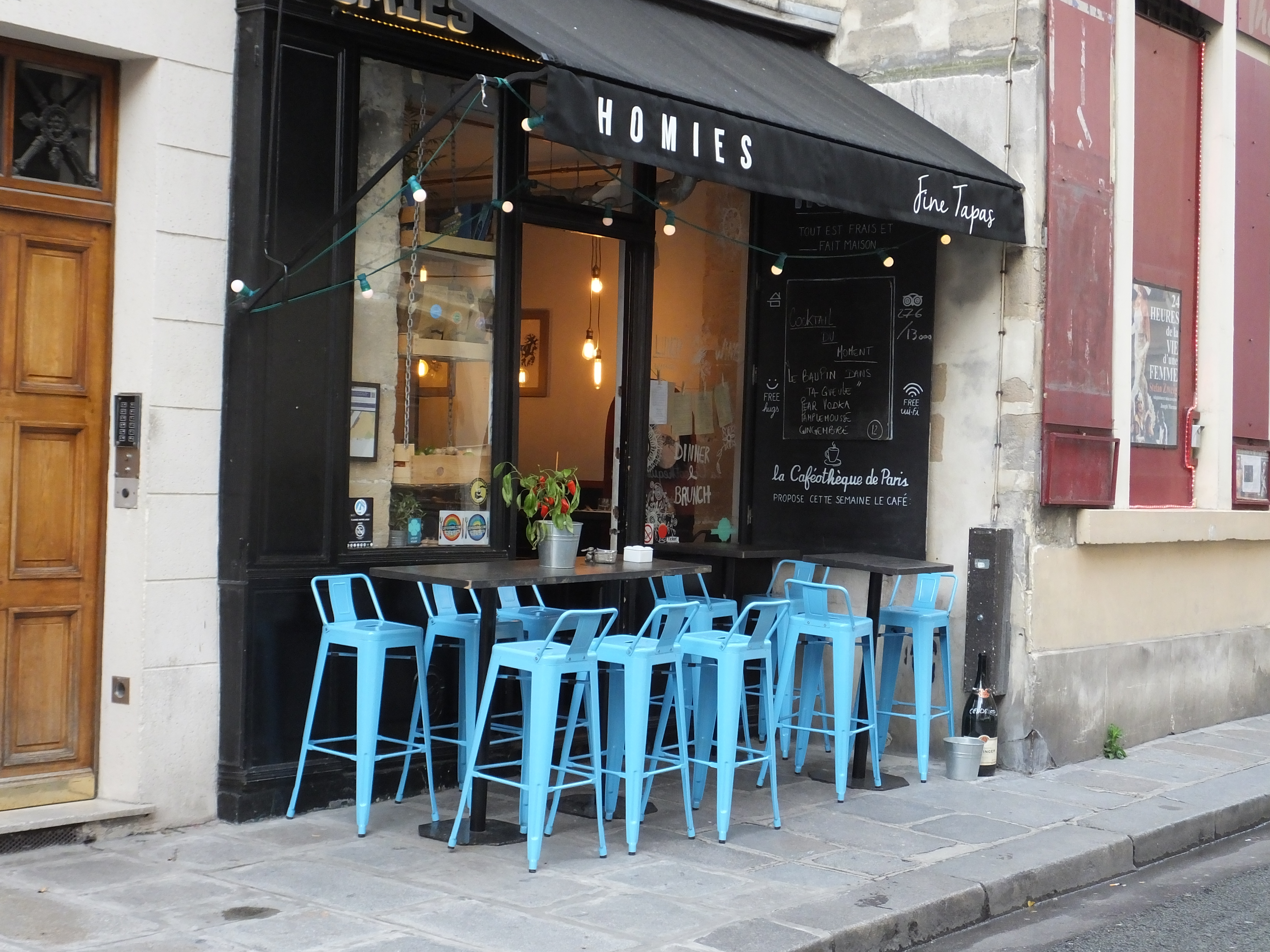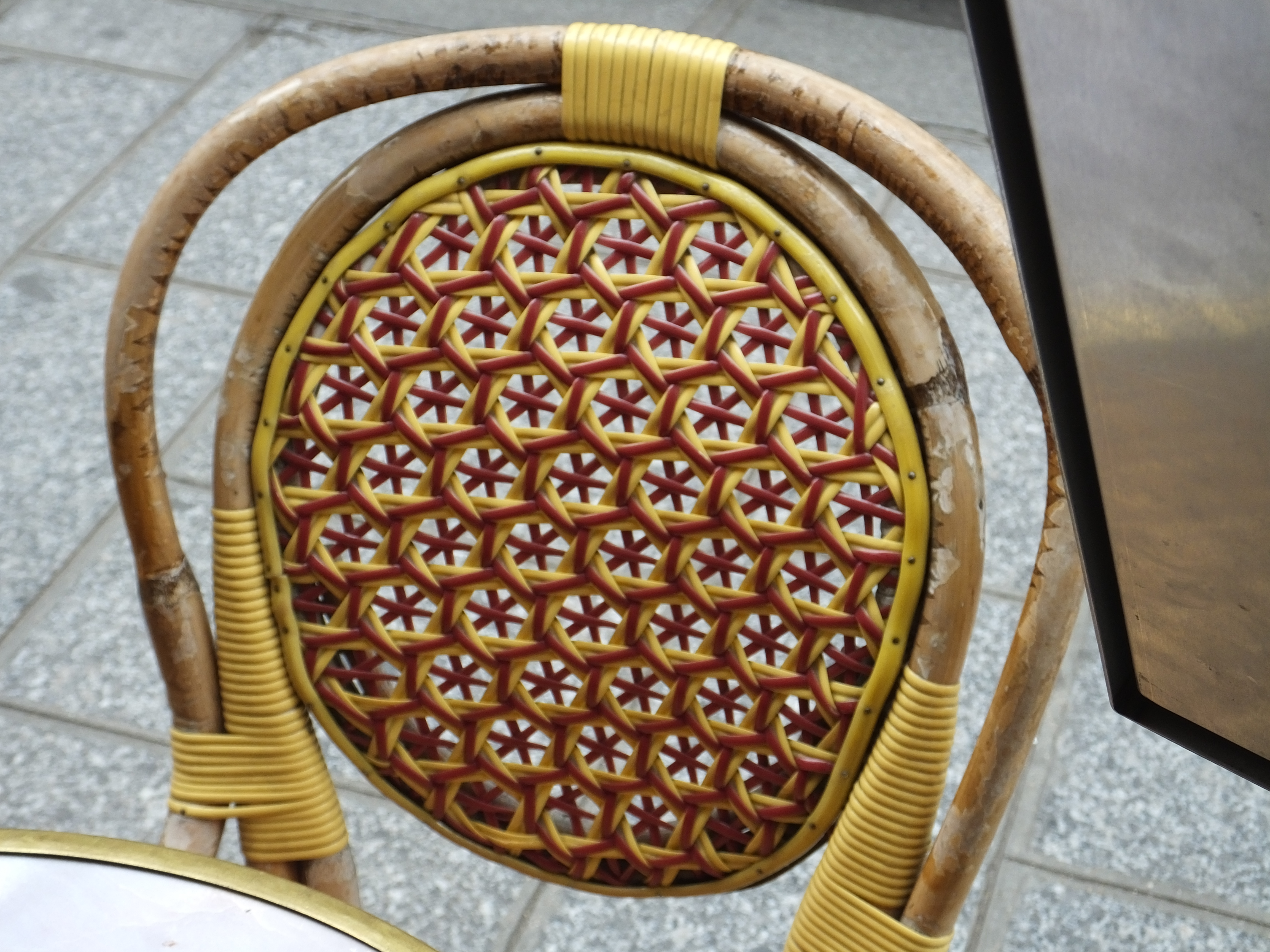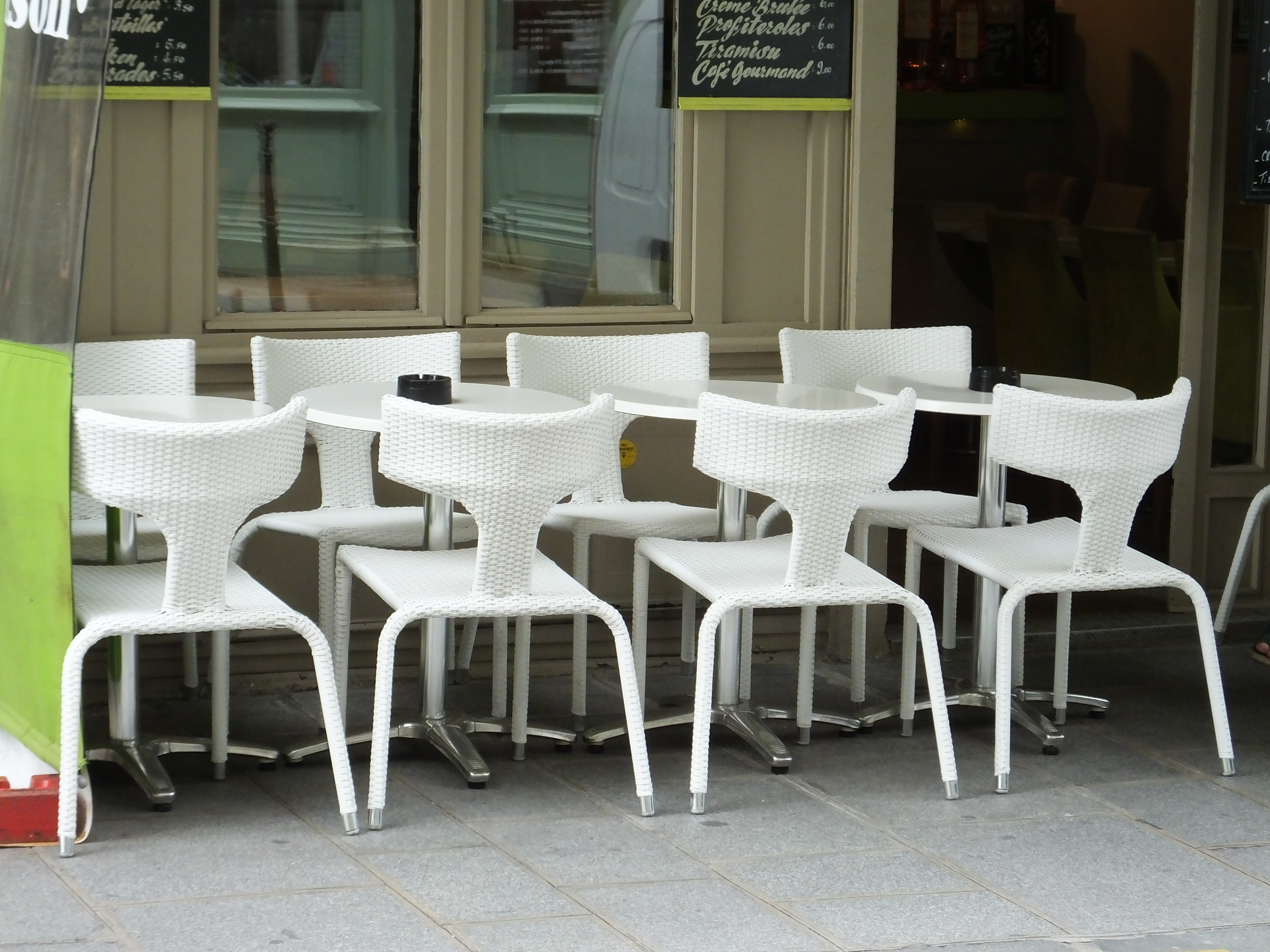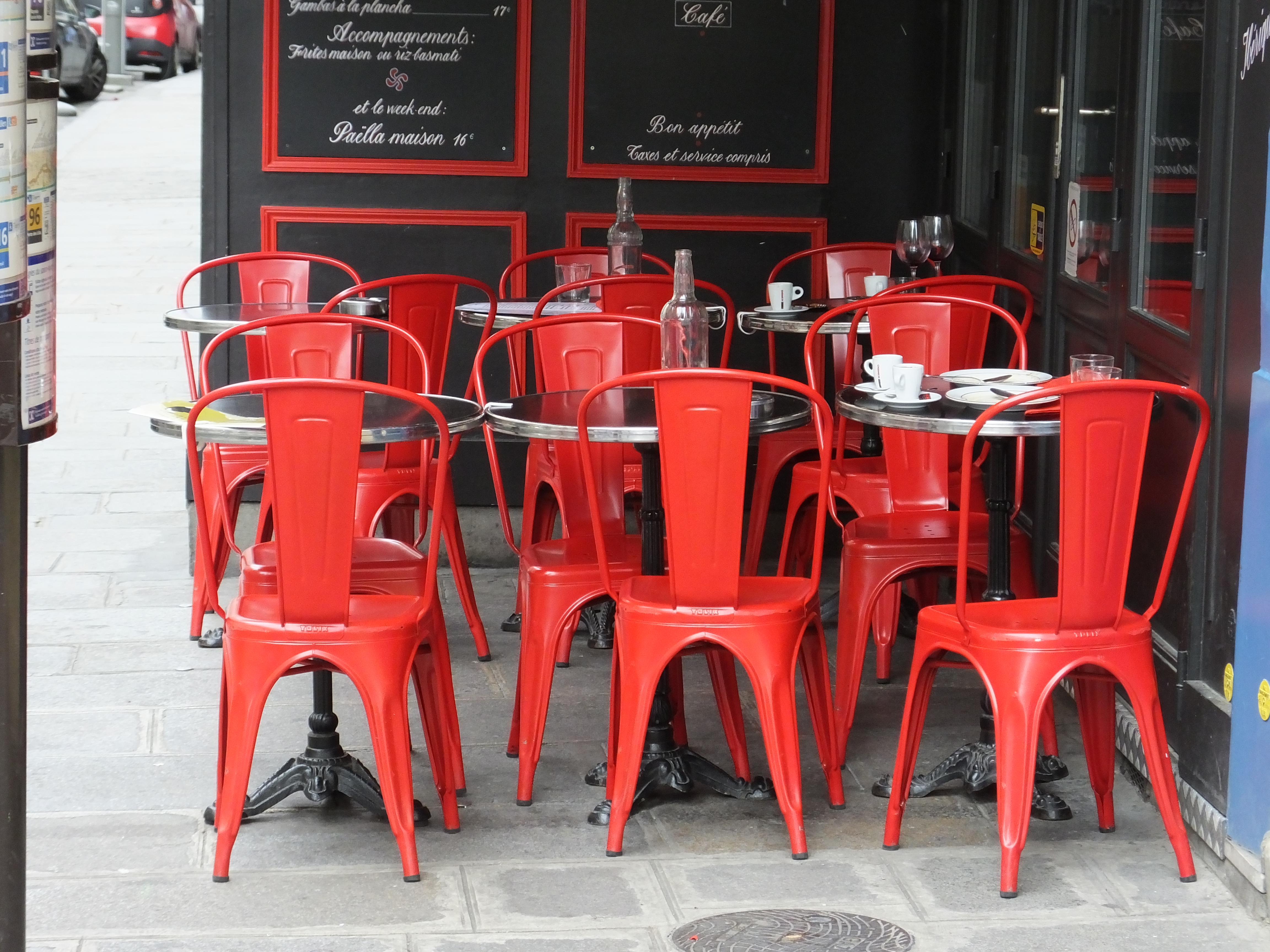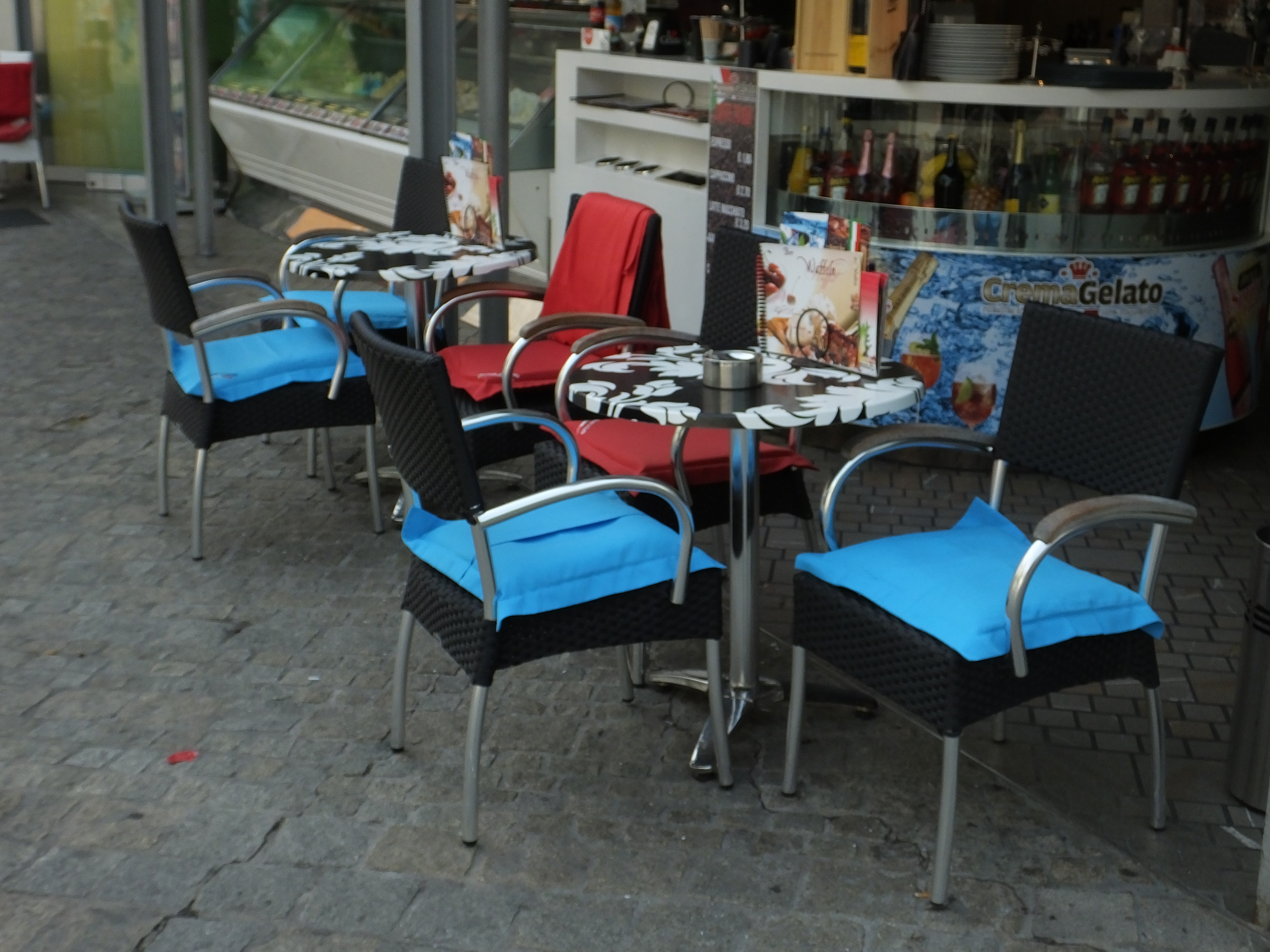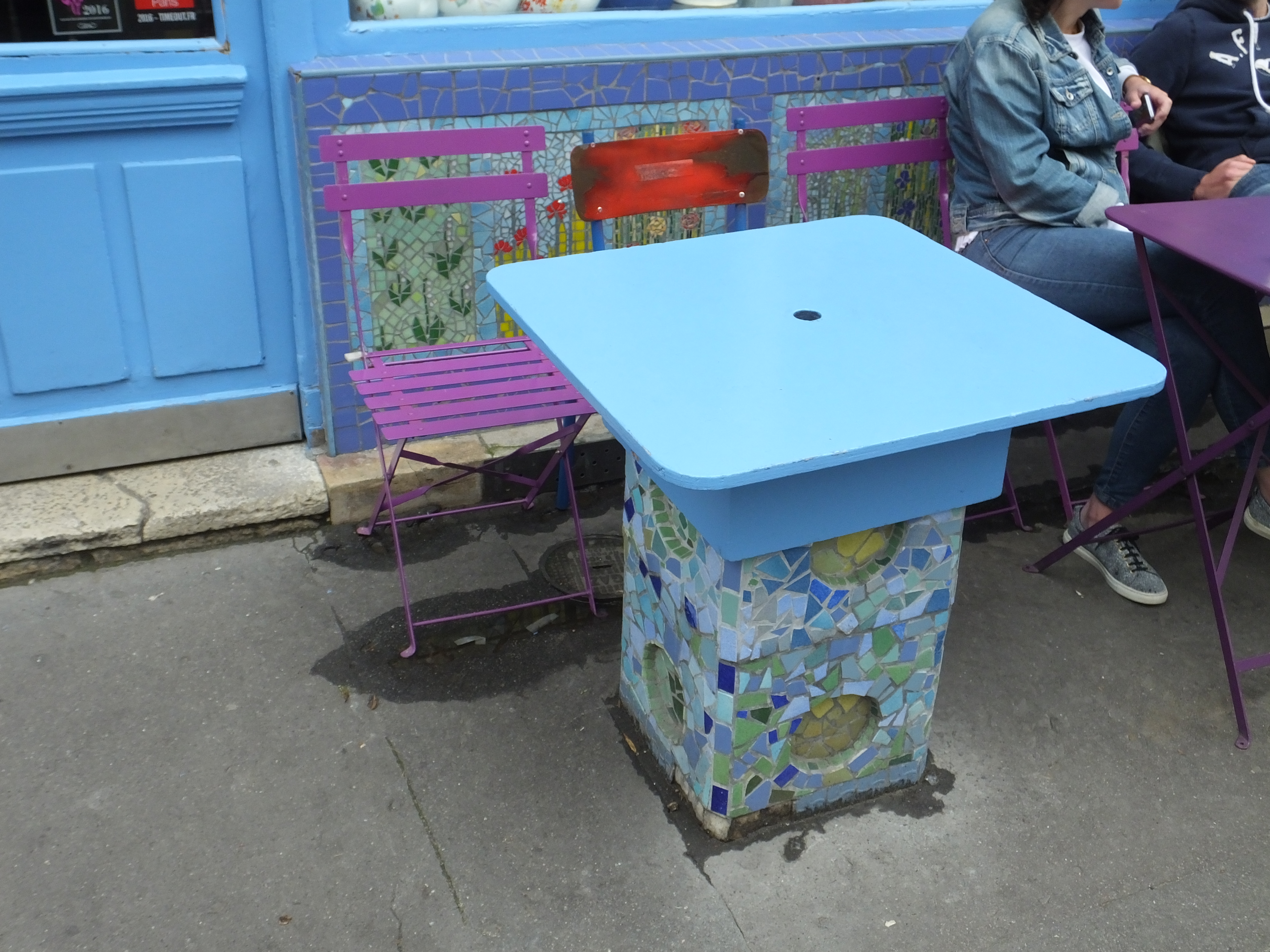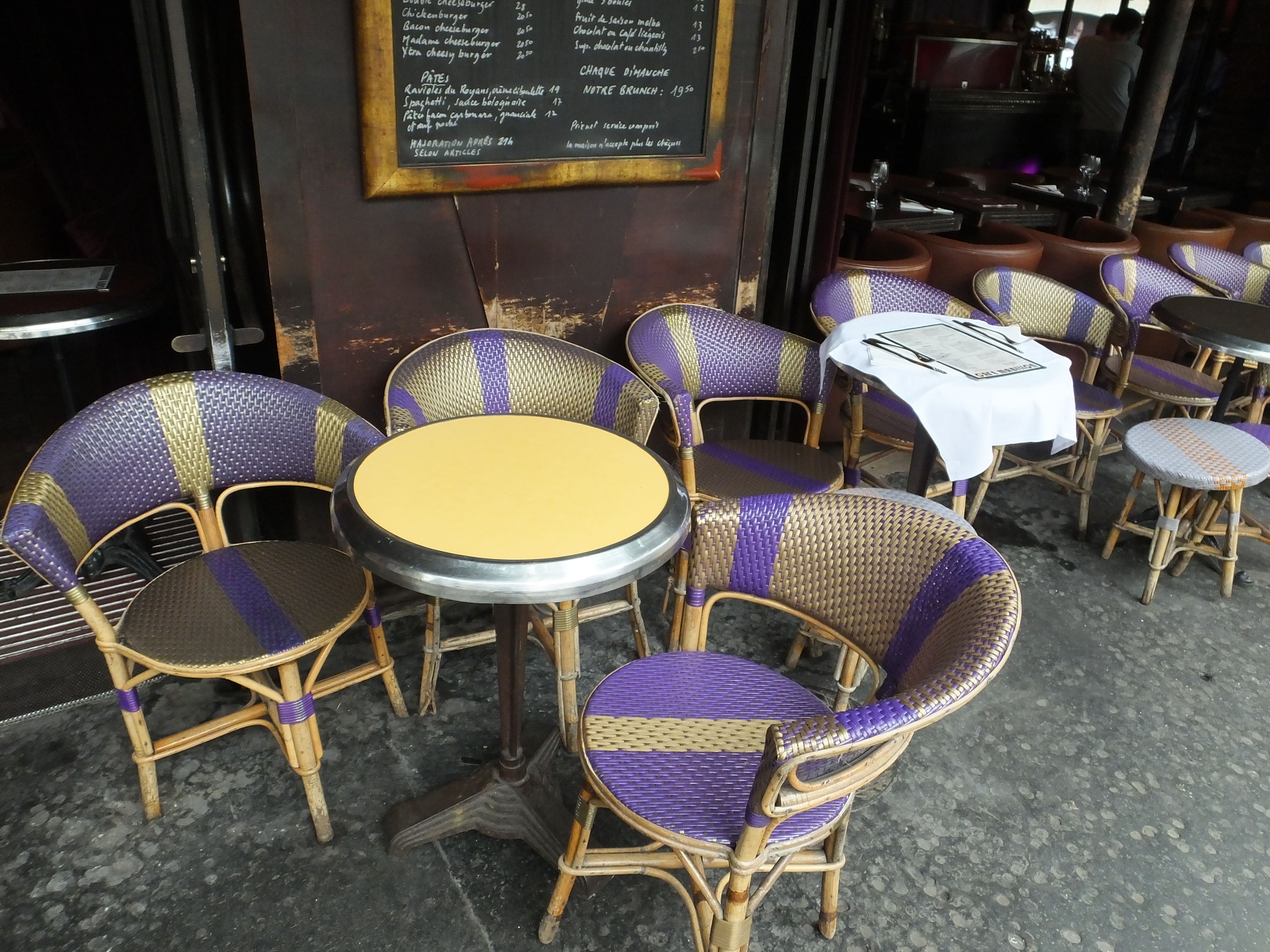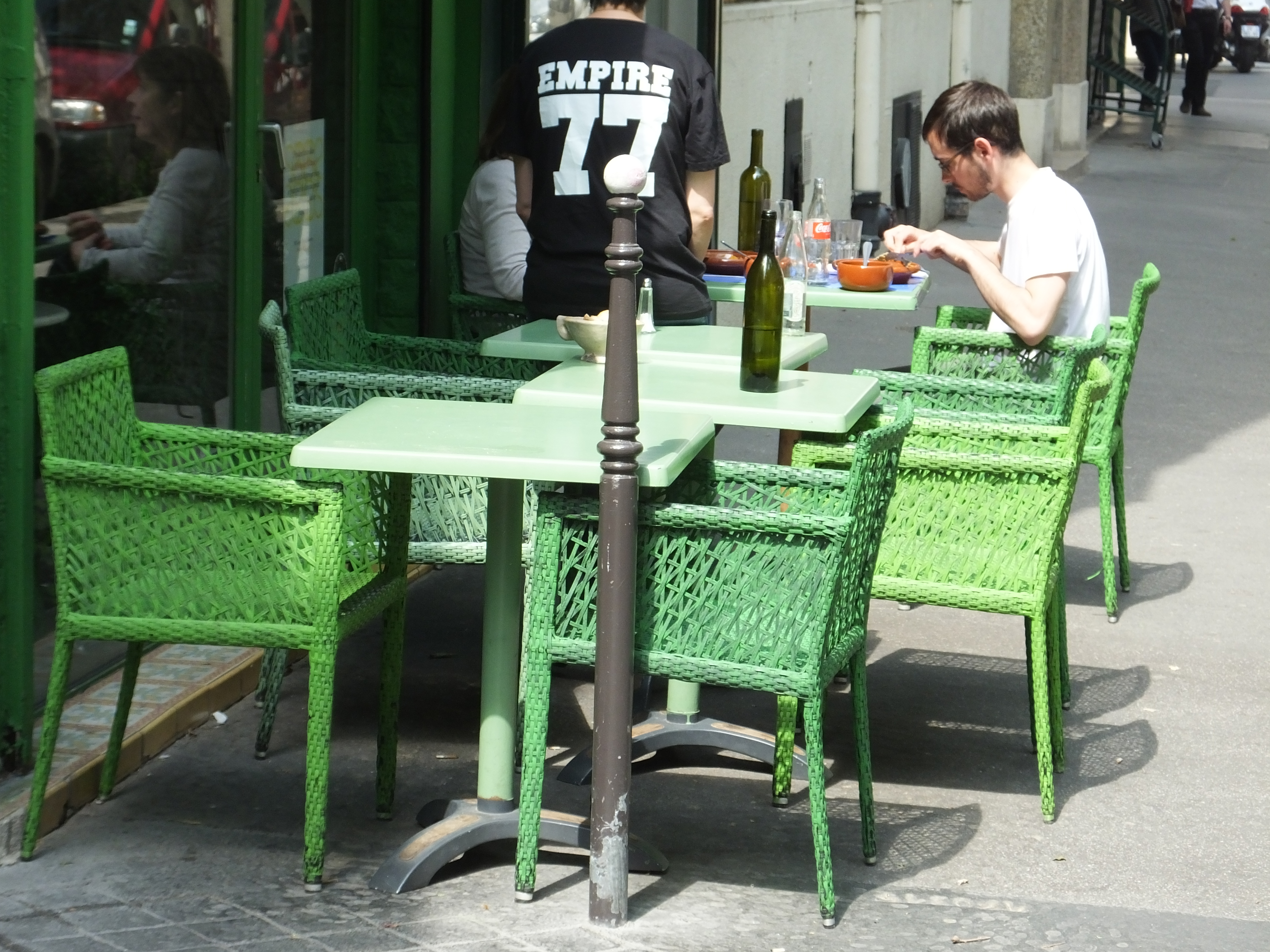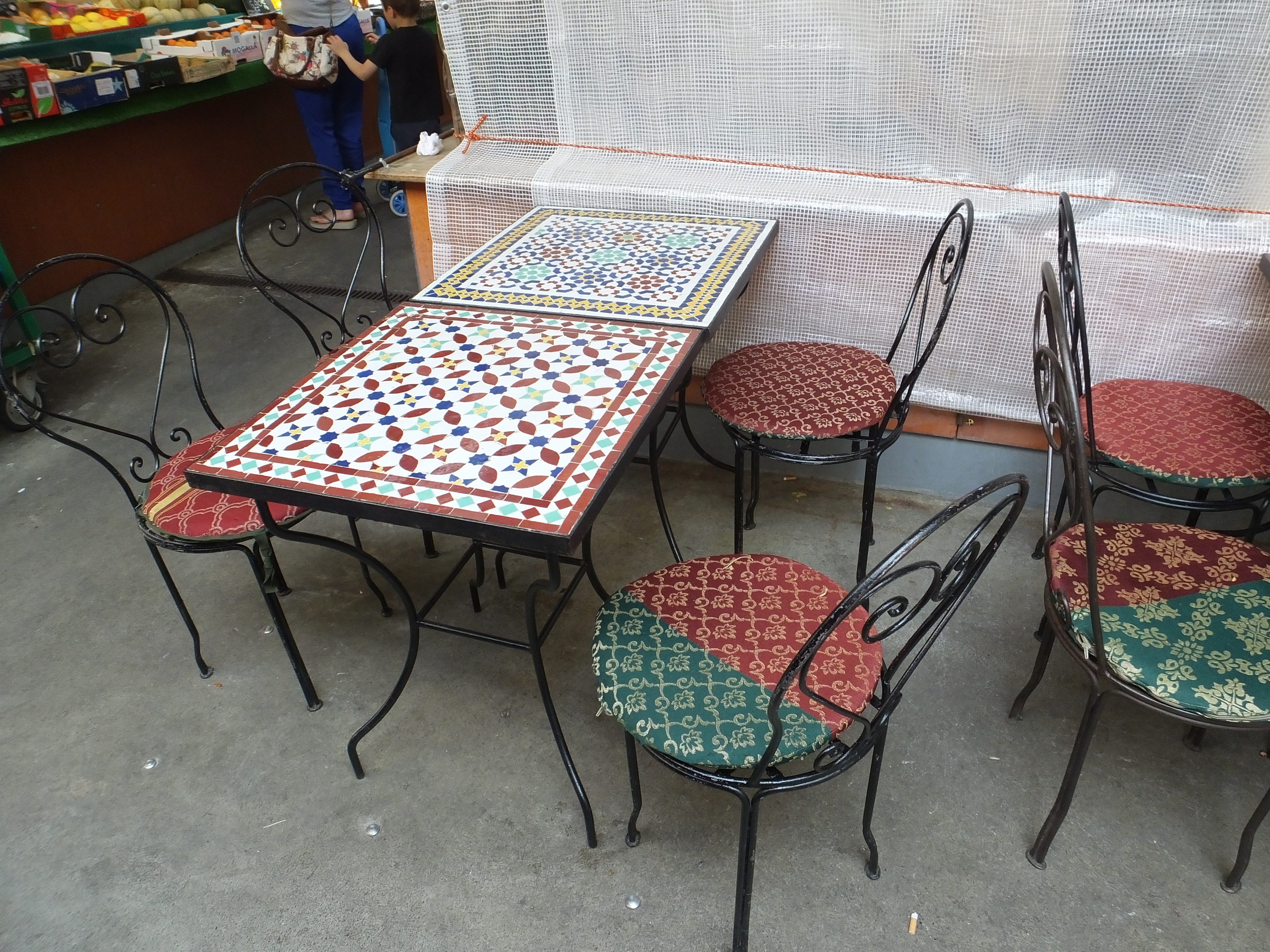 I hope you have enjoyed this year's unique project of café chairs as much as we have. You can send in your vote as a comment on the blog, as an email to me at lindaspalla1@gmail.com, or as a Face Book message.
Bonsoir,
L&B