Bonsoir,
On Saturday, we visited our very favorite museum in Paris, Musée JacqueMart-André and had lunch at their beautiful tearoom.  We were lucky enough to get seating on the patio where we met a delightful couple from London who have an apartment in Paris, Malcolm and Antonia Alexander. They were celebrating their 11th anniversary by going all day to their favorite places in Paris. What a neat idea. This is the start of another friendship in Paris, which we love. Shame on us for not getting a picture to share. As you might imagine, they were devastated by the Brexit vote.
The museum has a wonderful exhibit right now called L'Atelier en Plein Air (Workshop in the Open Air) featuring impressionistic painters. It was one of the best exhibits we've seen in Paris and included examples of seaside life in the Normandy area through the brush strokes of Monet, Delacroix, Caillebotte, Manet, Boudin, Renoir, Pissarro, Gauguin, Degas and others. The introductory film was a classic with authentic footage of people leaving on the train to go to small towns like Cherbourg, St.-Lo, Le Havre, Dieppe, Honfleur, Étretet, and Giverny, as well as beach footage of people swimming and playing in the sand. Fascinating! We did not regret one minute of our time there and all for 12 euros! There was no photography allowed in the exhibit, so just a few pics of areas in the museum itself which is a former residence. I've written about this so many times. Check it out online.  https://en.m.wikipedia.org/wiki/Musée_Jacquemart-André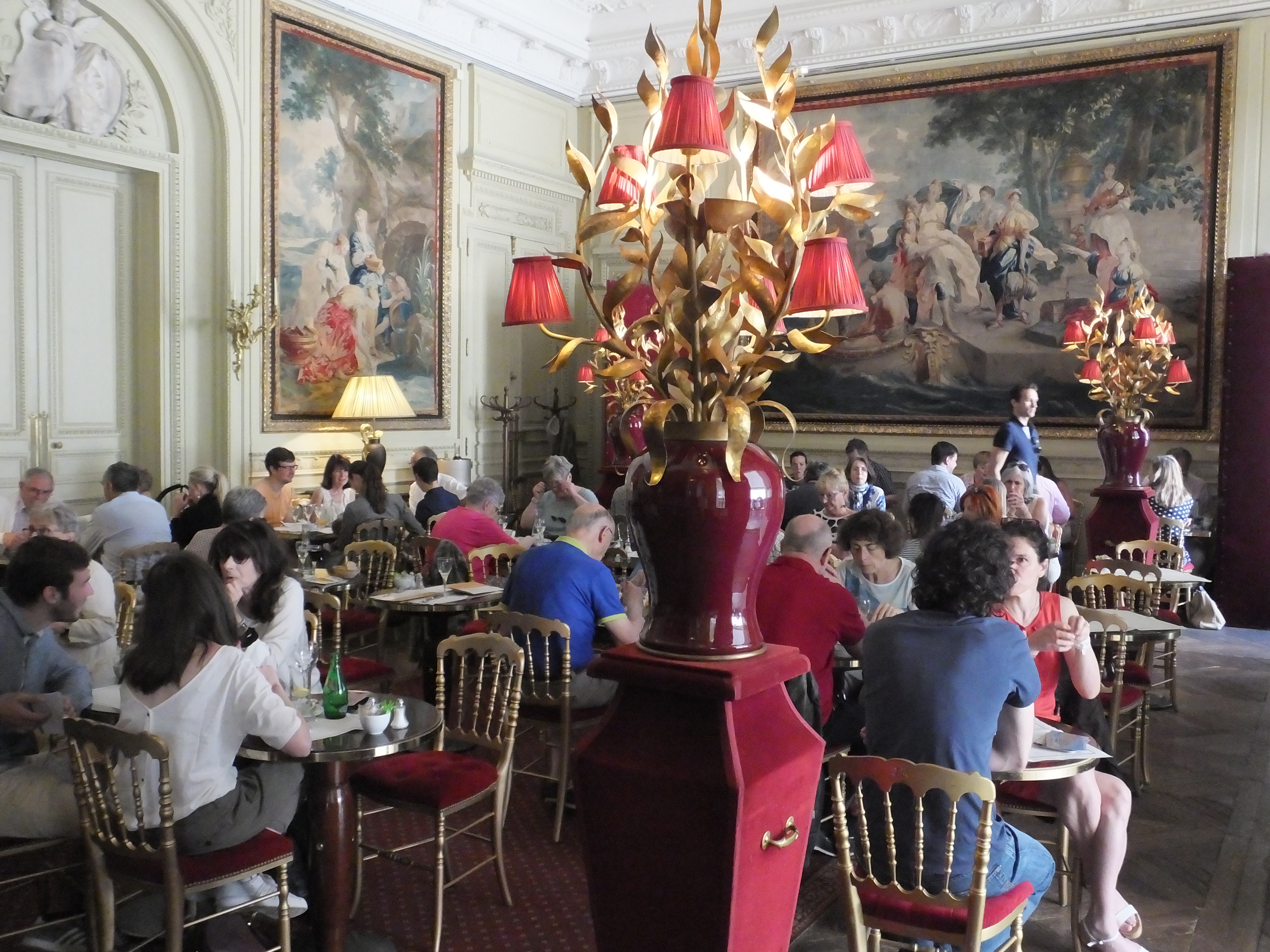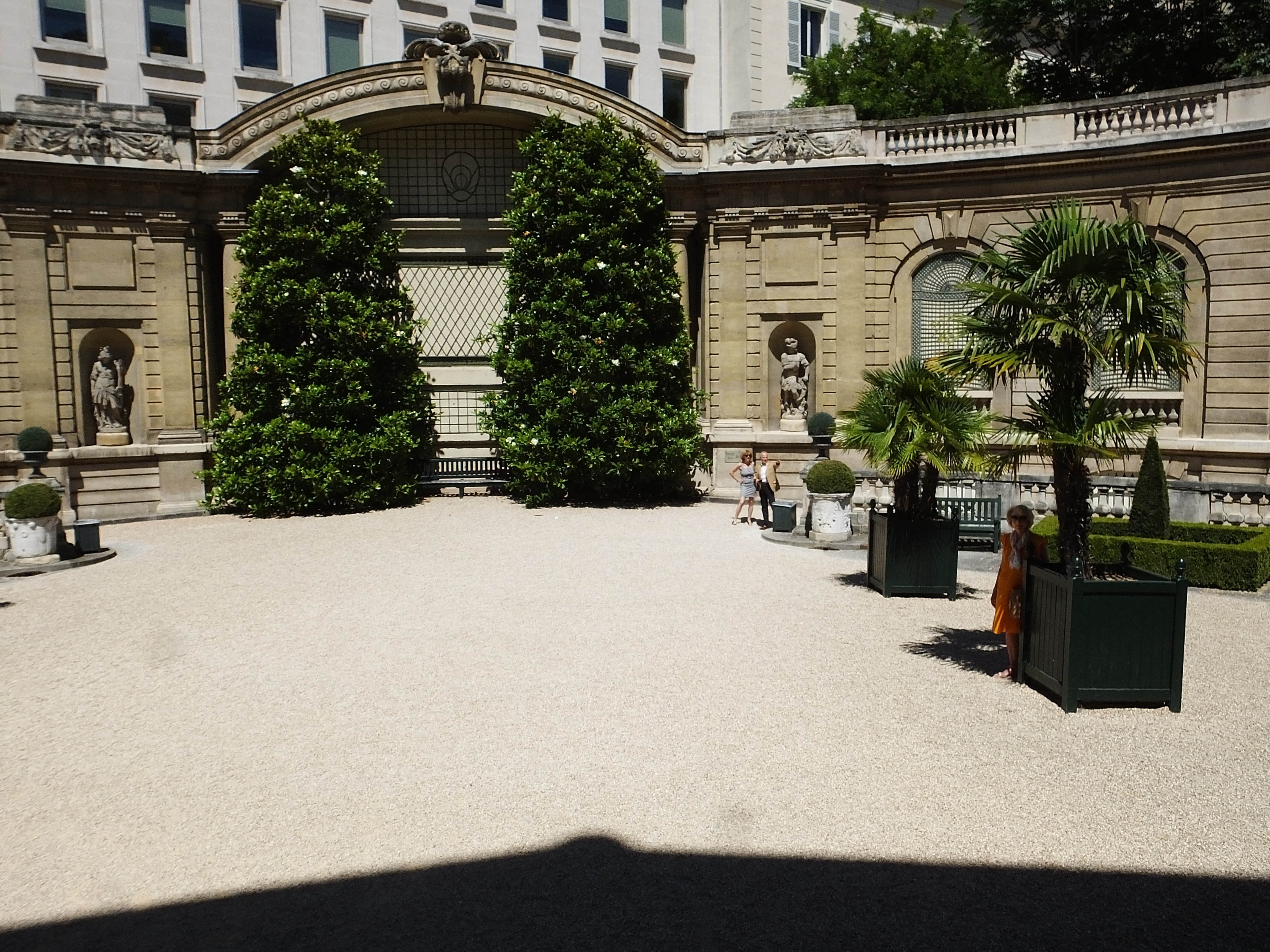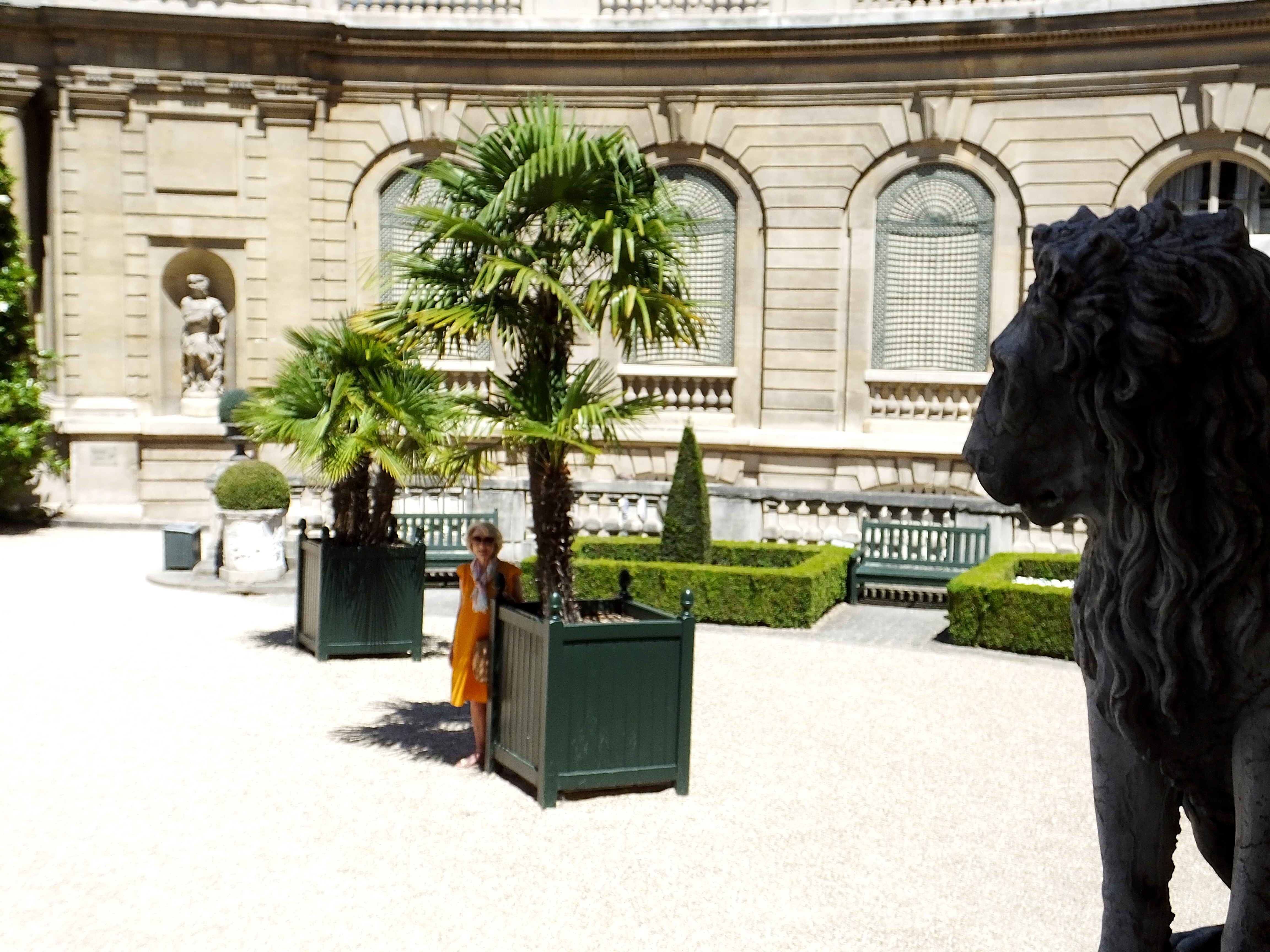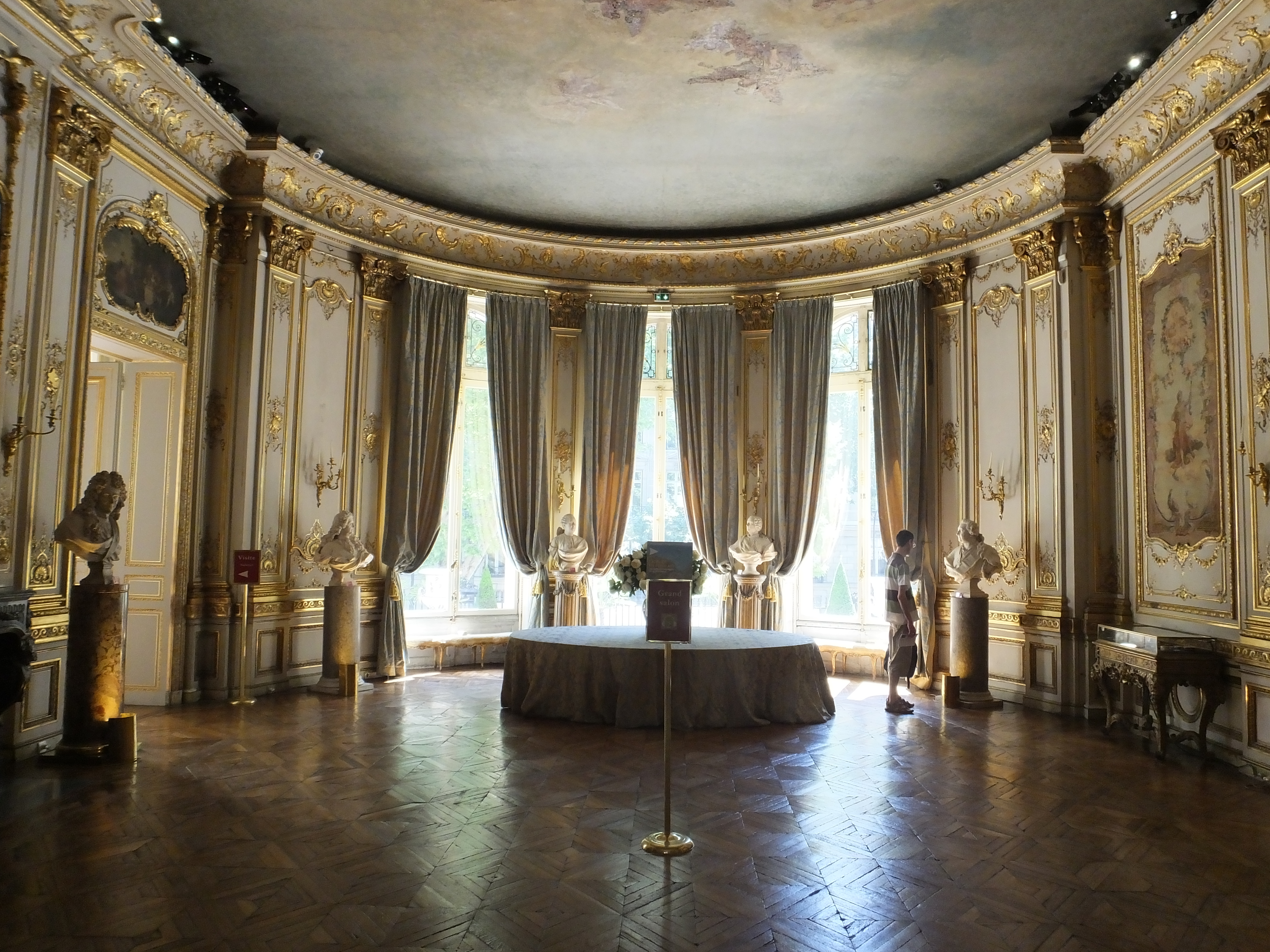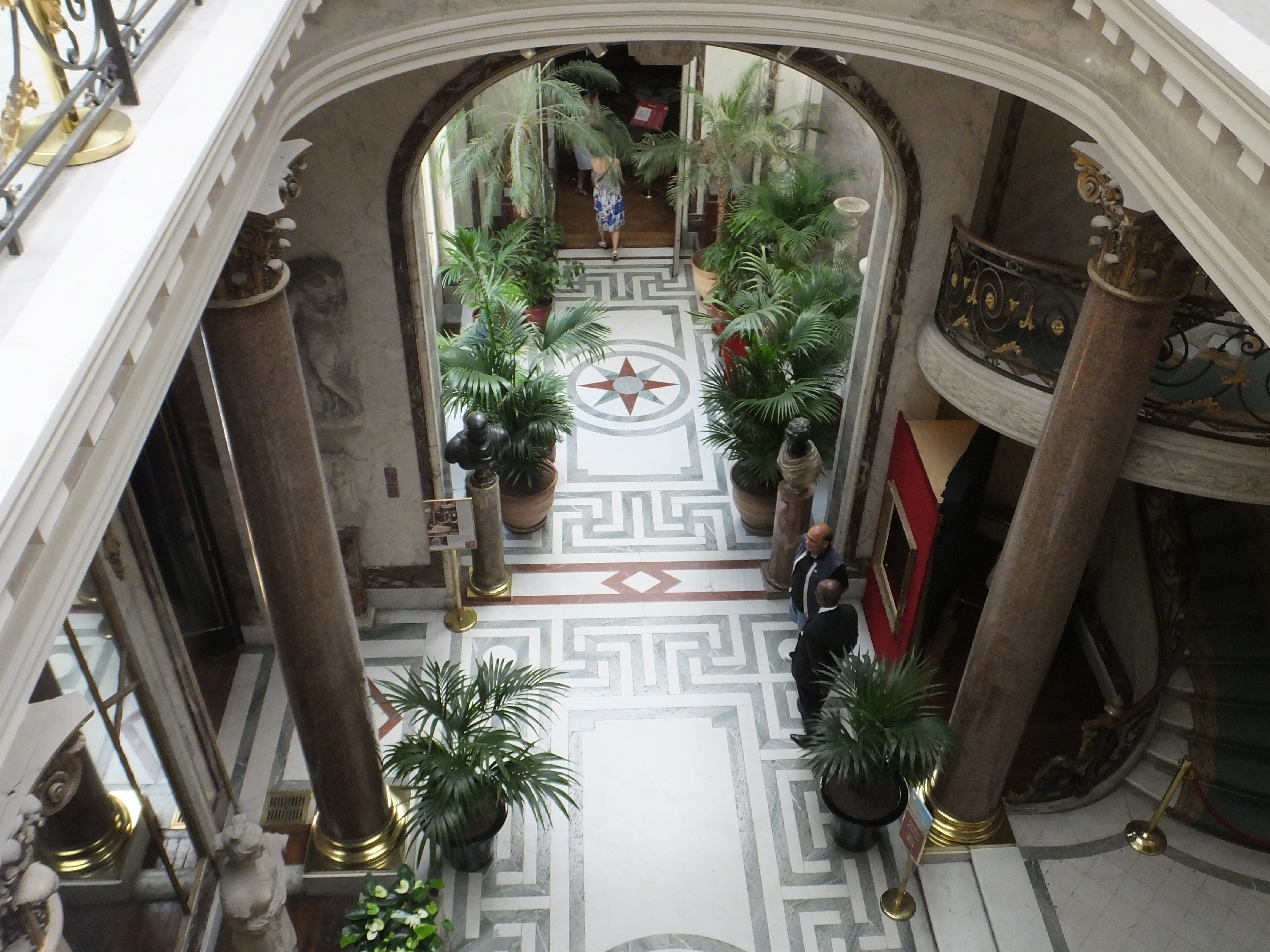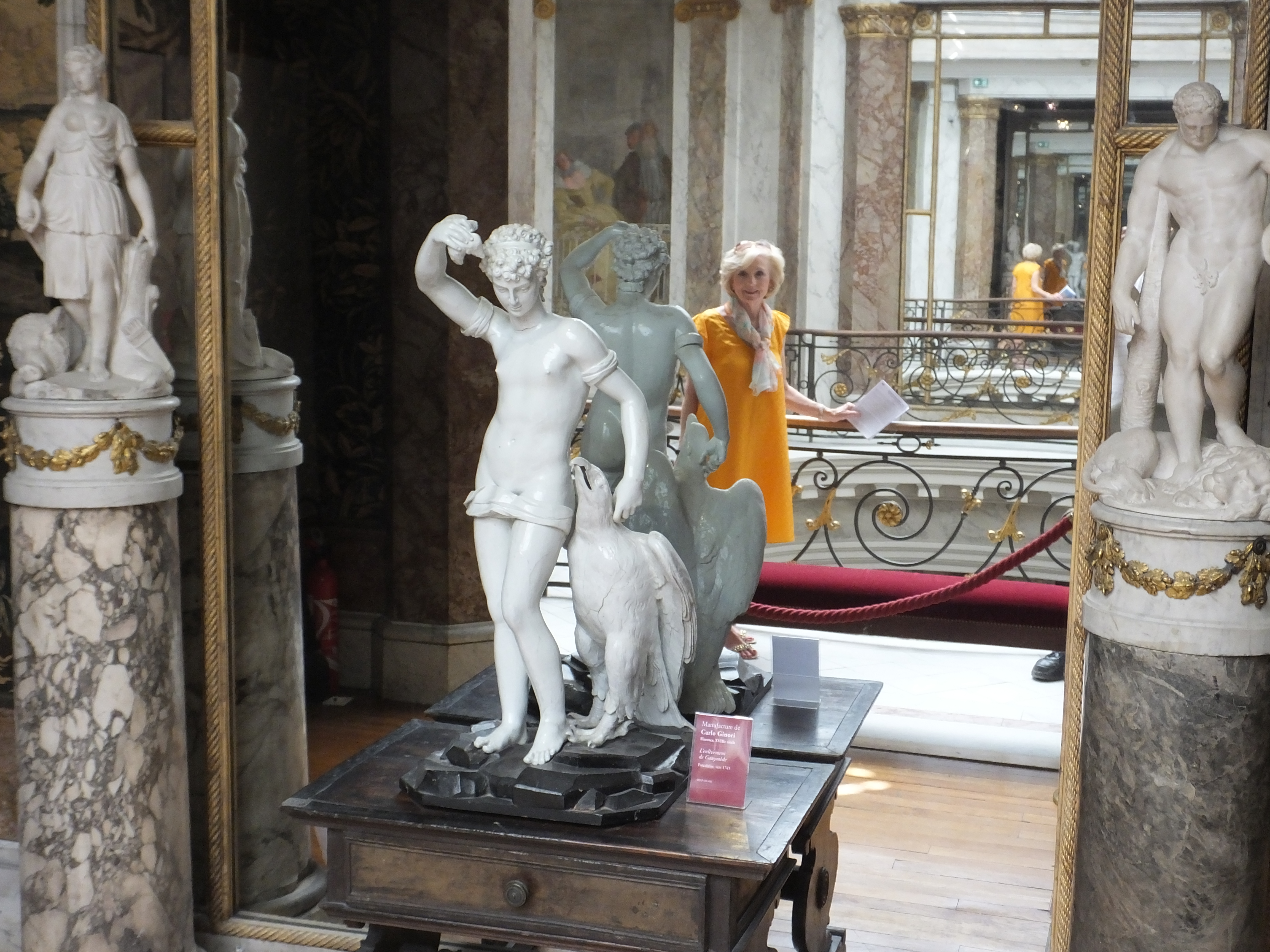 On a side note, as we journeyed to the museum, we captured this interesting attire on the subway at Franklin Roosevelt station on Line 9, one of the ugliest in Paris.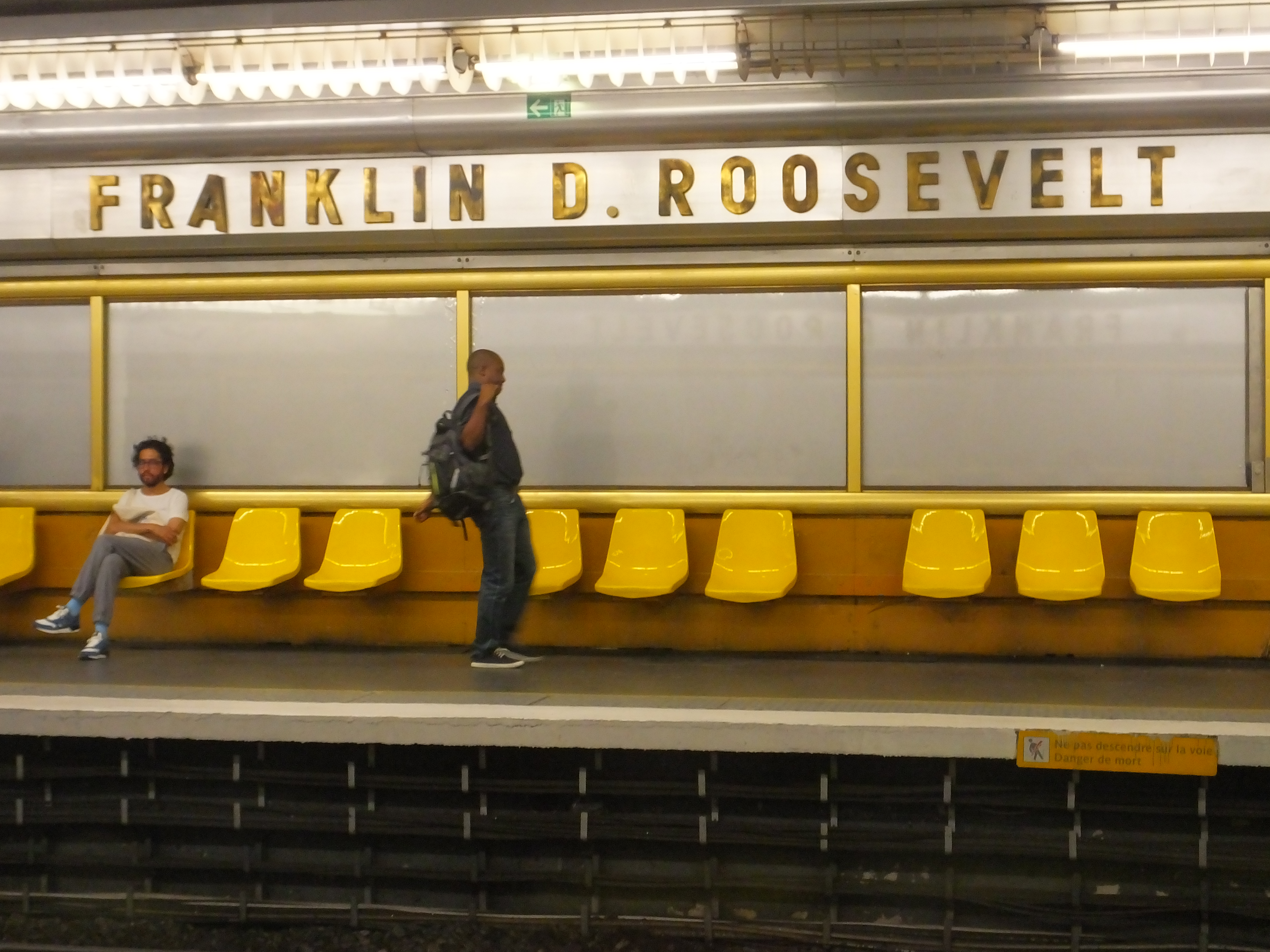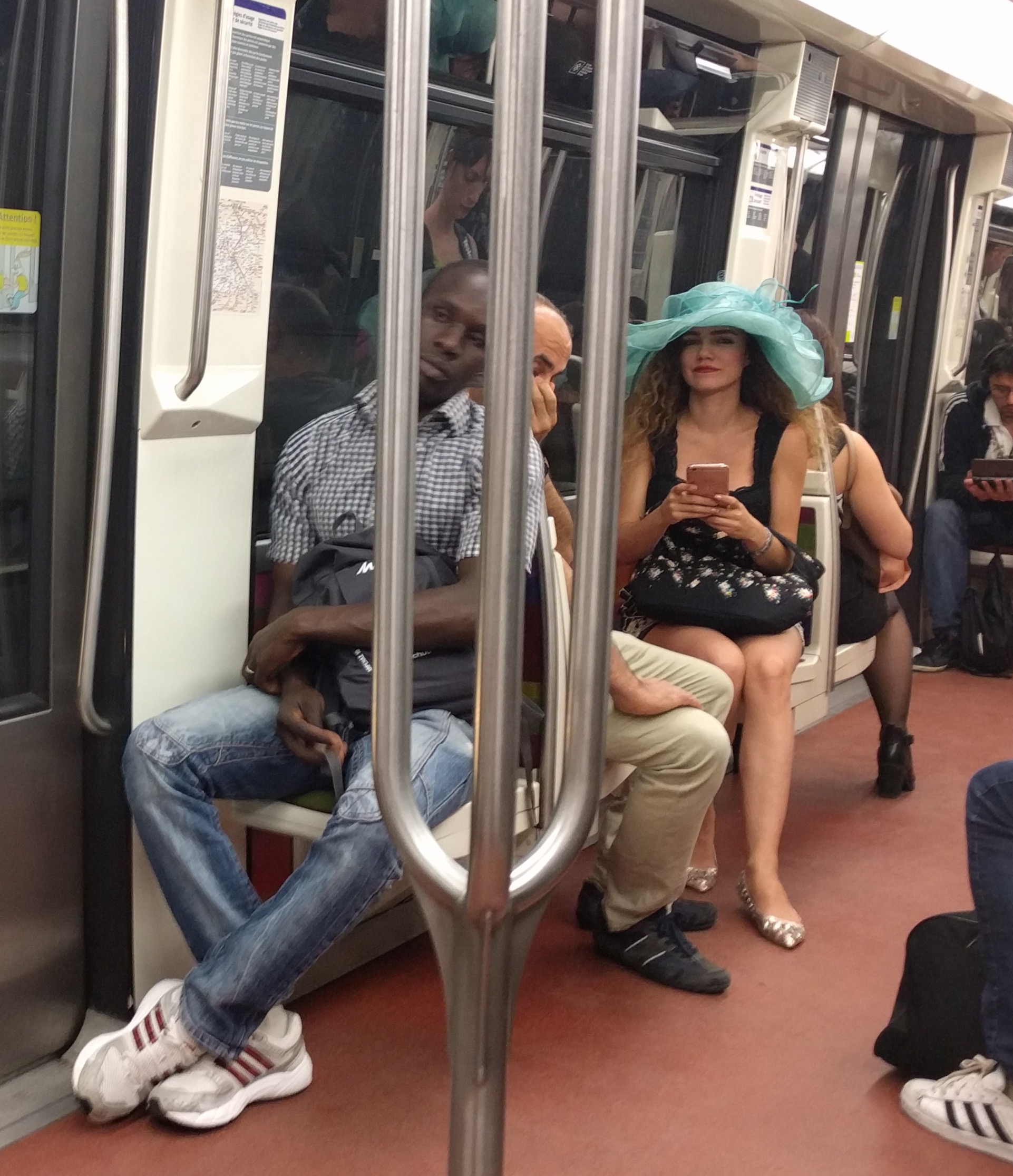 Sunday, at the suggestion of our new friends, we tried a new restaurant called Market just off Les Champs Elysées. It was very nice with good food and service, and we will return.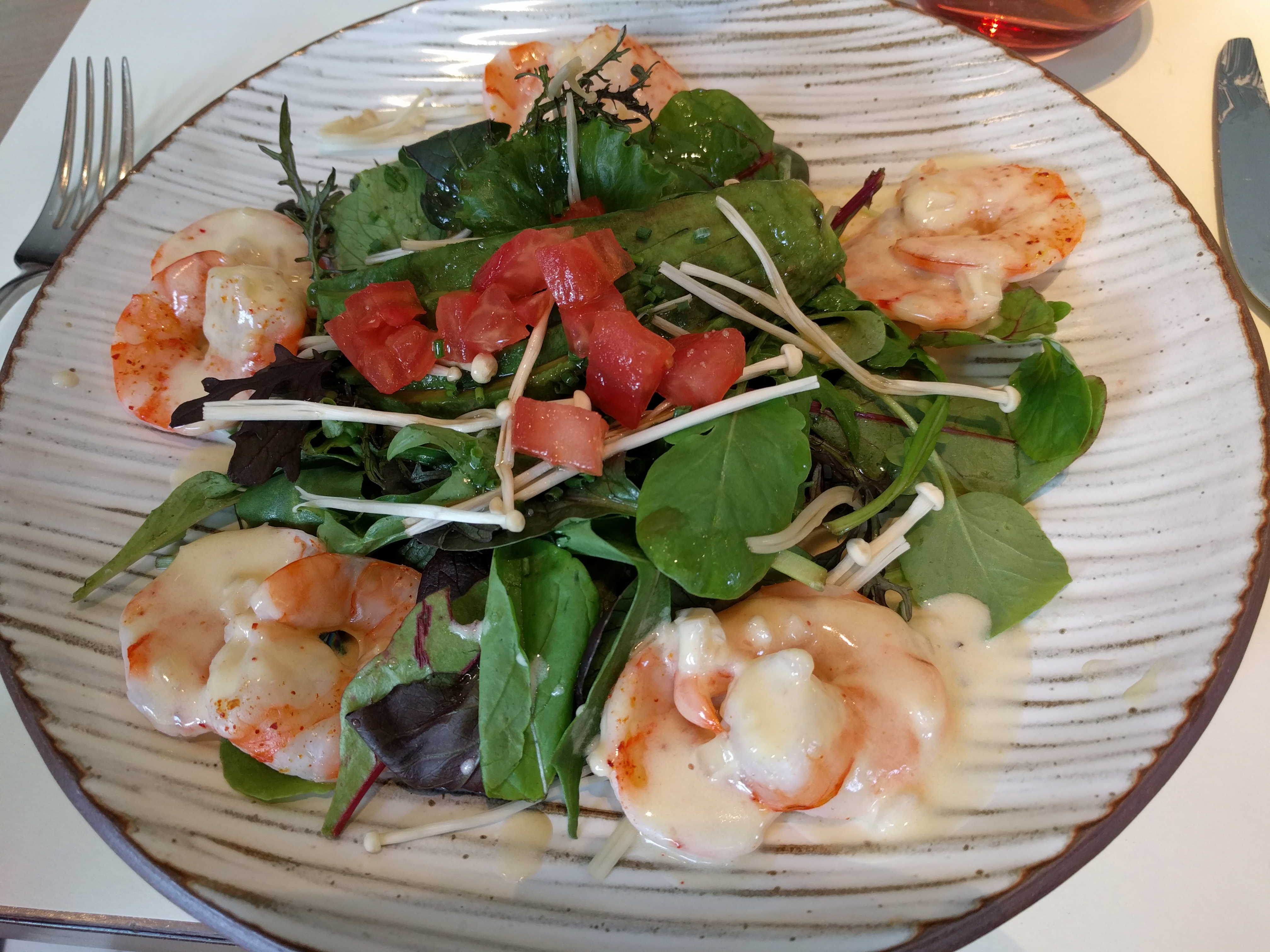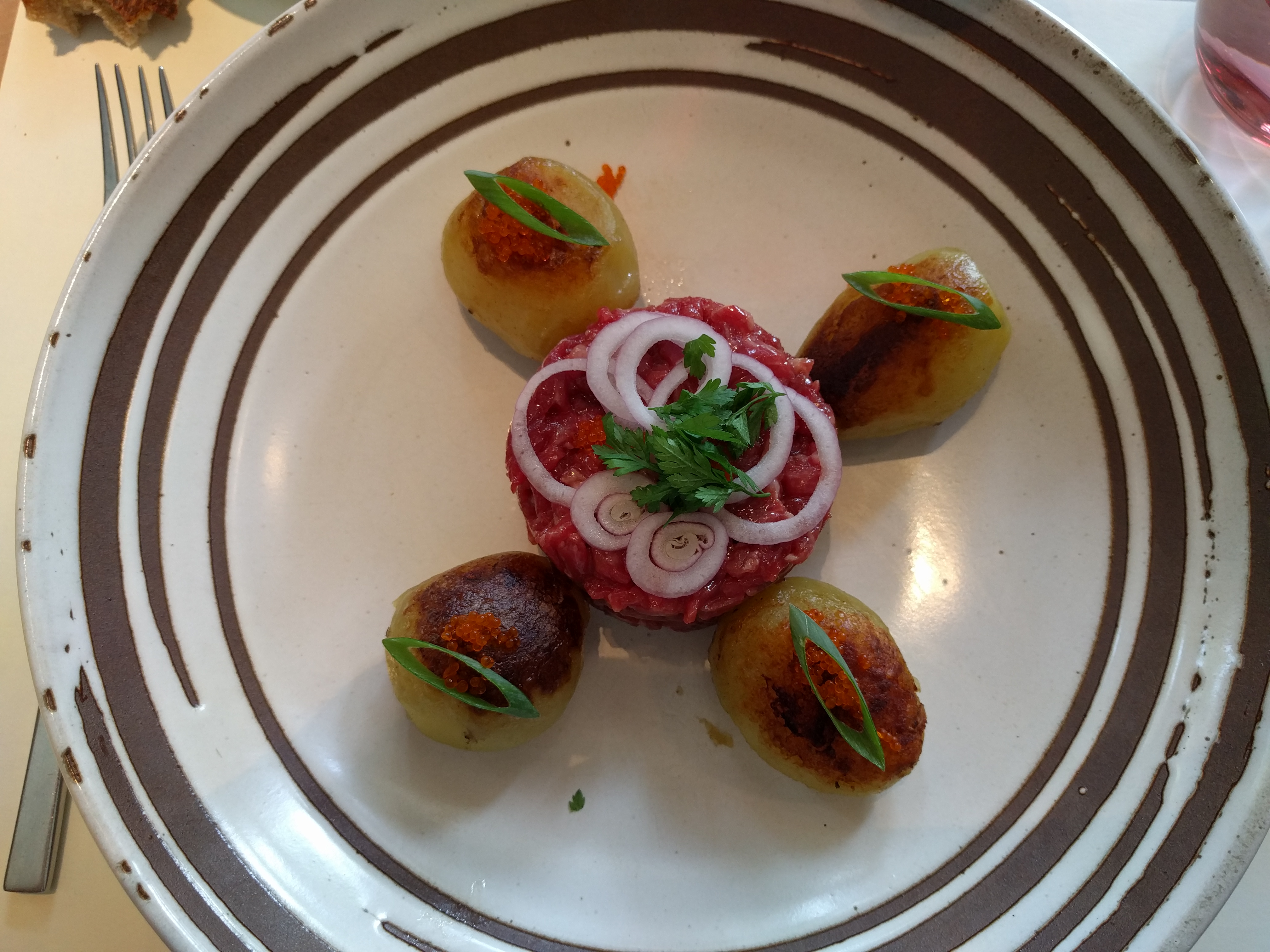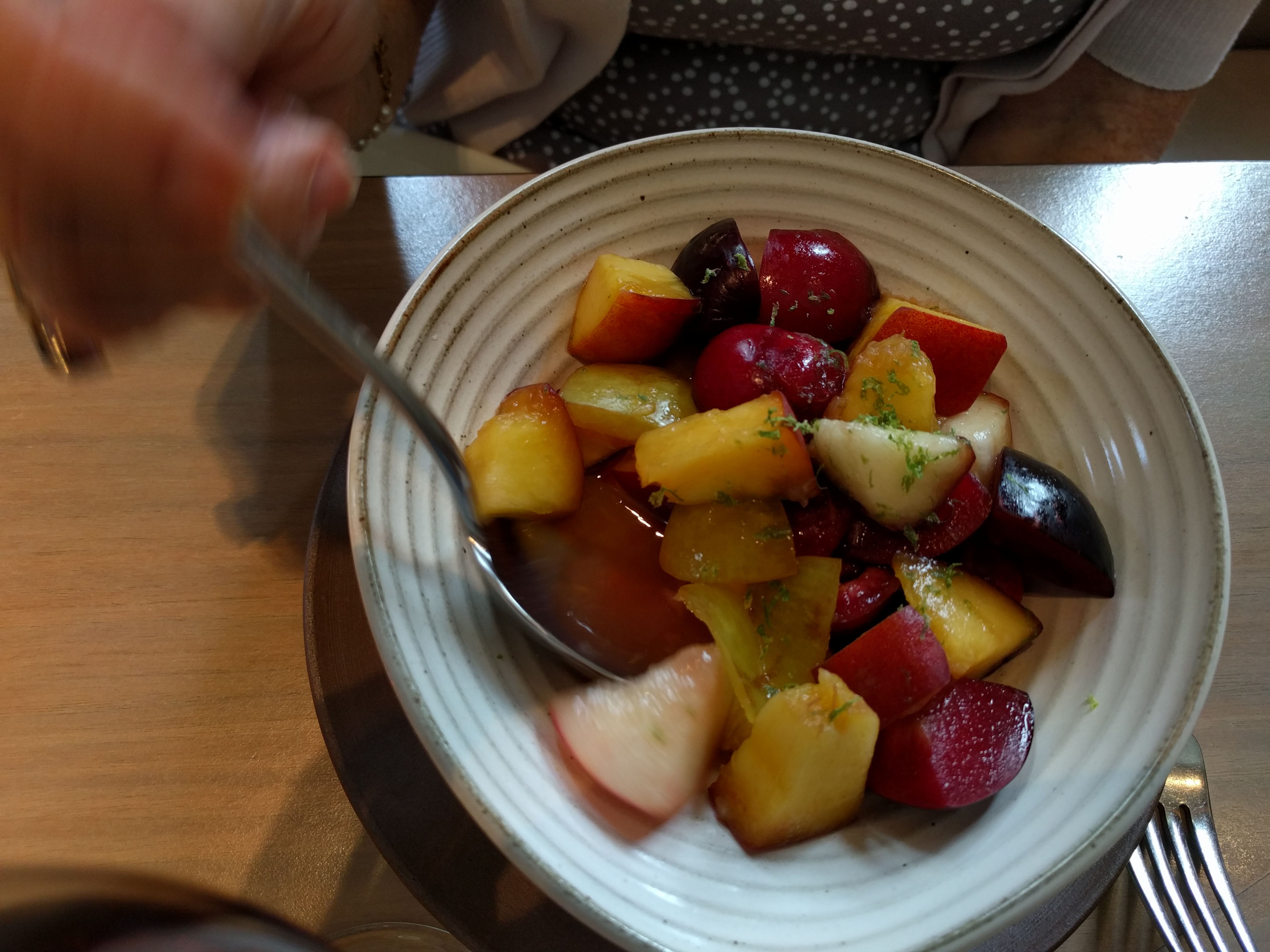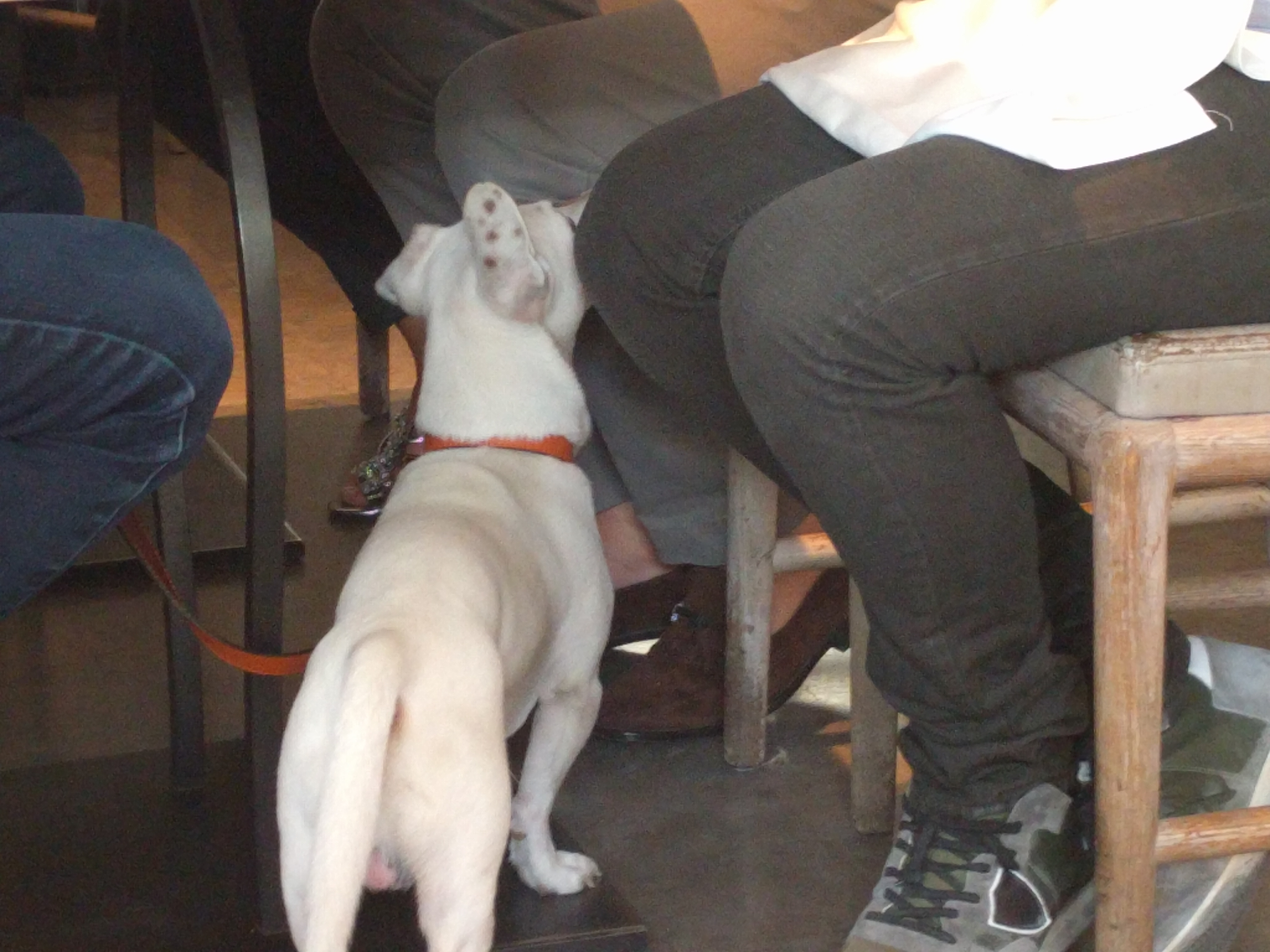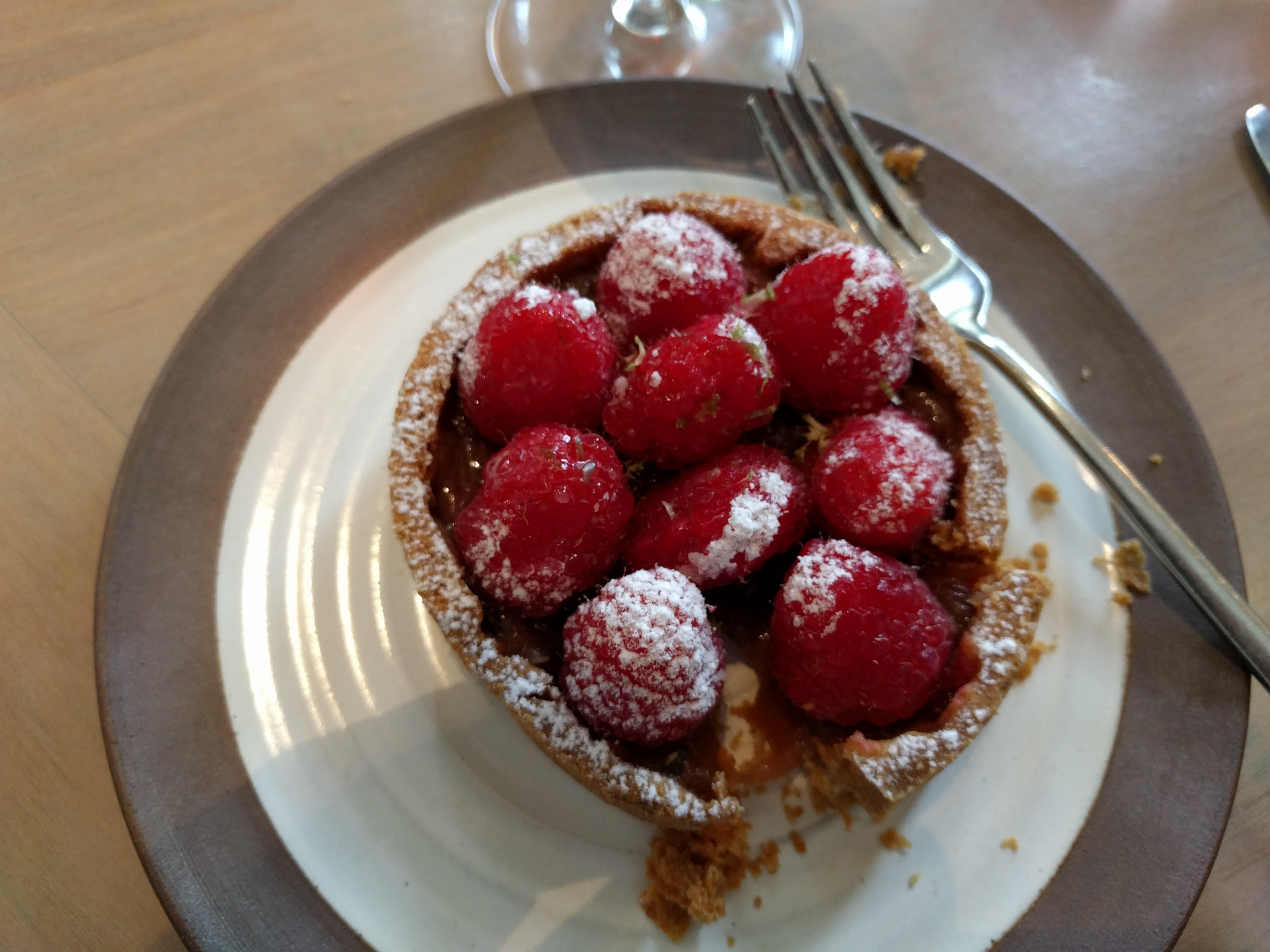 Afterward, we walked a little on Les Champs which was loaded with soccer fans for tonight's big game between Portugal and France. Vive Le Bleu! We gave some thought to going back tonight, but I'm a little afraid of the mob and certainly don't want to get knocked down. Tis for the young. We will instead go down to rue St. Antoine if France wins and take part in the festivities which won't require a subway ride. Maybe more pics tomorrow.
And check out this huge slide inside the Citroën dealership right along Les Champs.
By the way, my post on Le Coupe-Chou omitted the most interesting part (as learned from an Australian lady who rode the bus with us several days ago. She has lived in Paris for 20 years.) The name of the restaurant comes from this true story. In the 13th century, part of the building housed a barber who slit the throats of his best clients with a "coupe-chou" (the name of a type of razor, which literally means "cabbage-cutter"), and the pork butcher across the road infamously made pâté out of the victims and sold it to his clients! How's that for some interesting "steak tartare?" Truly, make time to go to this historic spot in Paris someday, but I wouldn't recommend ordering any tartare!
Hope you're having a lovely weekend. The winner of the café chairs contest will be posted on the 13th. Don't forget to vote!
A bientôt
L & B