Bonjour,
As many of you saw in the comment section of my blog yesterday, the passport situation surrounding my daughter's visit has been hopefully resolved. HOWEVER, the delivery at 10:30am yesterday did not happen. Supposedly, the passport is in Kentucky with delivery today. Stress is still hovering until we have that little powerful disrupter in hand!
The weather here is magnificent… cool, clear and breezy. We've never known a July like this one except in the very early visit over 16 years ago. If you've been reading my blogs for a while, you know I've opined frequently about temps in the mid to upper 90's with very little air conditioning. The heat has spoiled many a day and many a visit with friends and family. Remind me of all of this come the hot days of August. Bernie and I reminisced last evening that we have never spent the entire month of August in Paris before. We stayed once until August 12 so it will be interesting to experience the city when many Parisians depart for "vacance" or vacation. Many have already left.
Our favorite little dive below us, Le Bouquet St. Paul, only opened back up last week with new owners. We were there last night about 8 for a refreshment and there was almost no one else there…just one other couple. I hope they make it!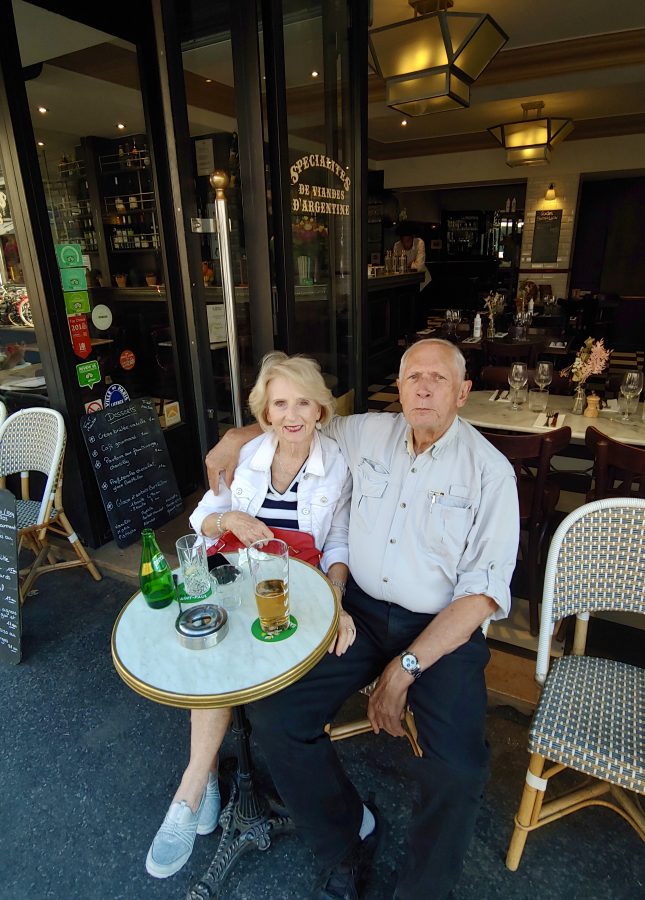 We had errands and some grocery shopping (always) at the Monoprix where I found another example of the fixation with forest green!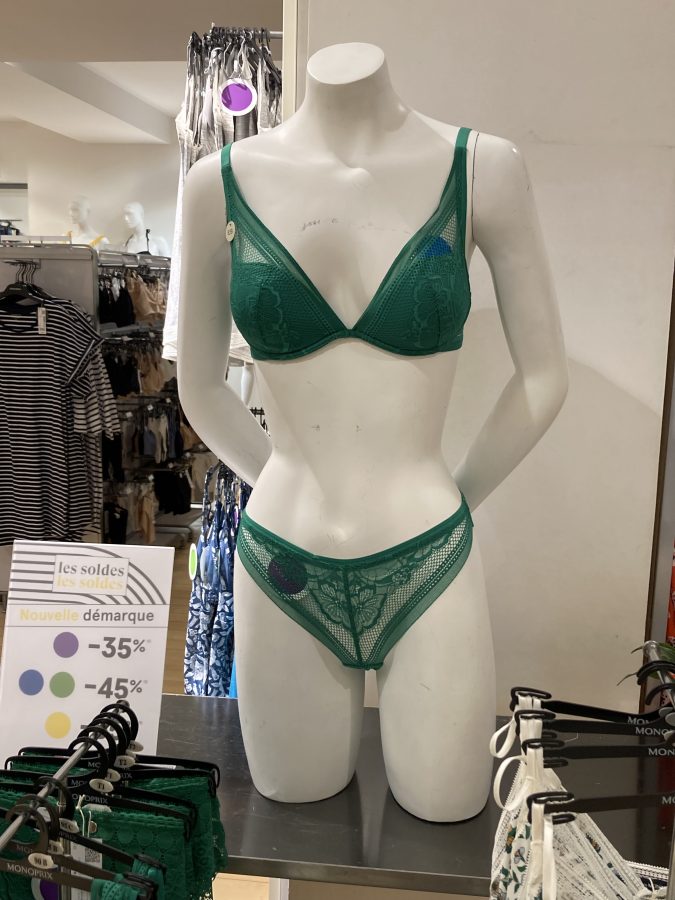 Lunch was at a delightful spot called EATALY which is an elaborate Italian marketplace. I believe I read two years ago that they are world-wide. It showcases multiple dining opportunities, a fantastic deli, cooking school, and wine cave. We ate outside on the small patio. Their Italian bread is served in petite brown bags.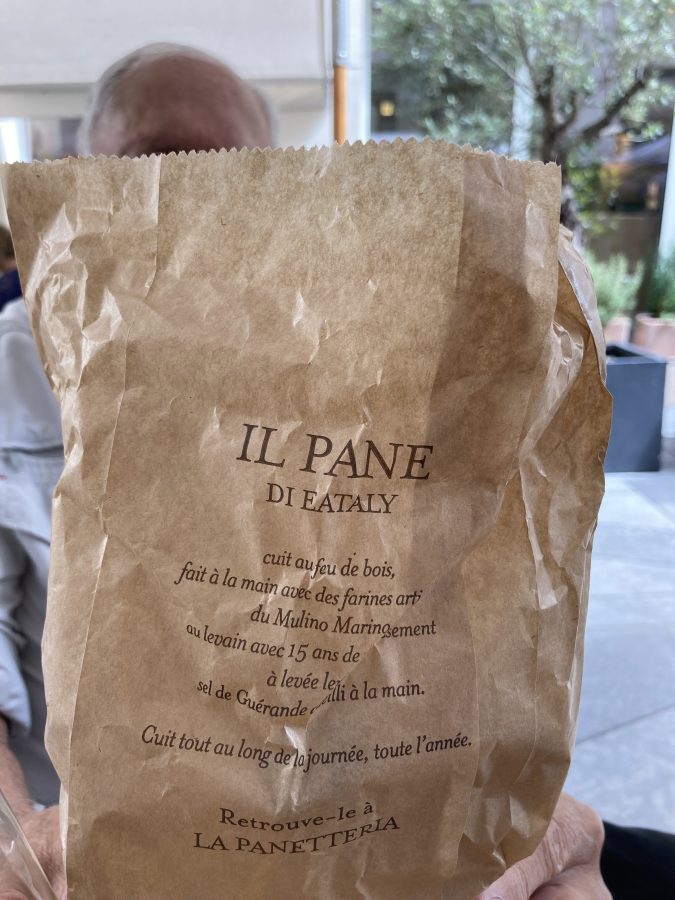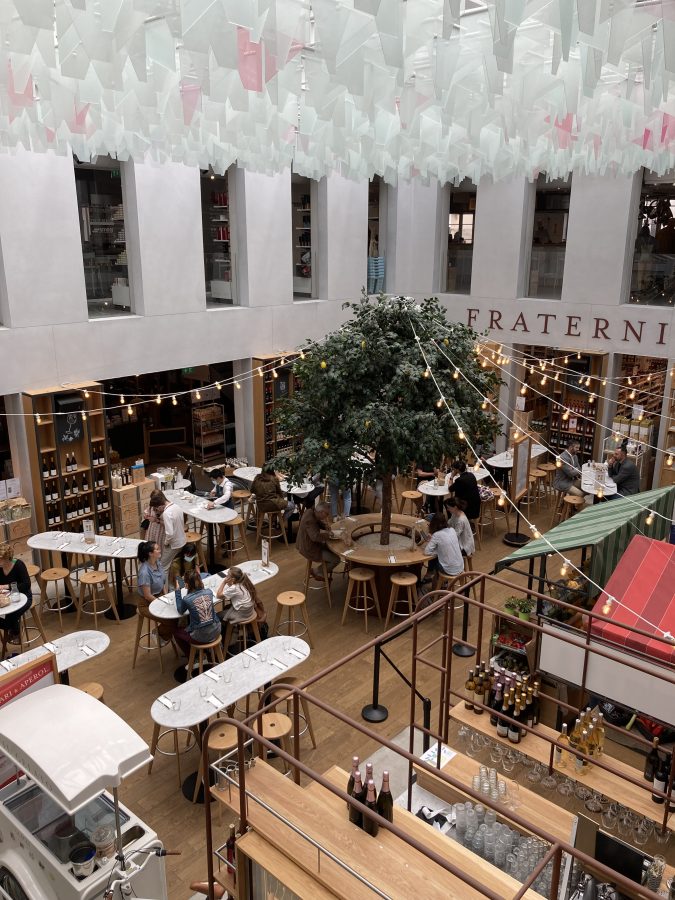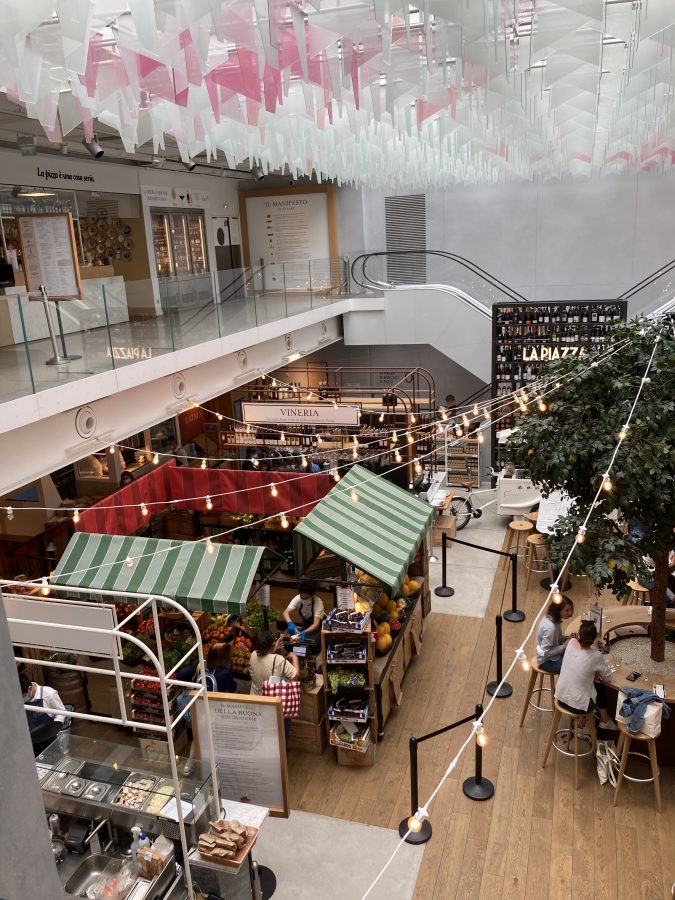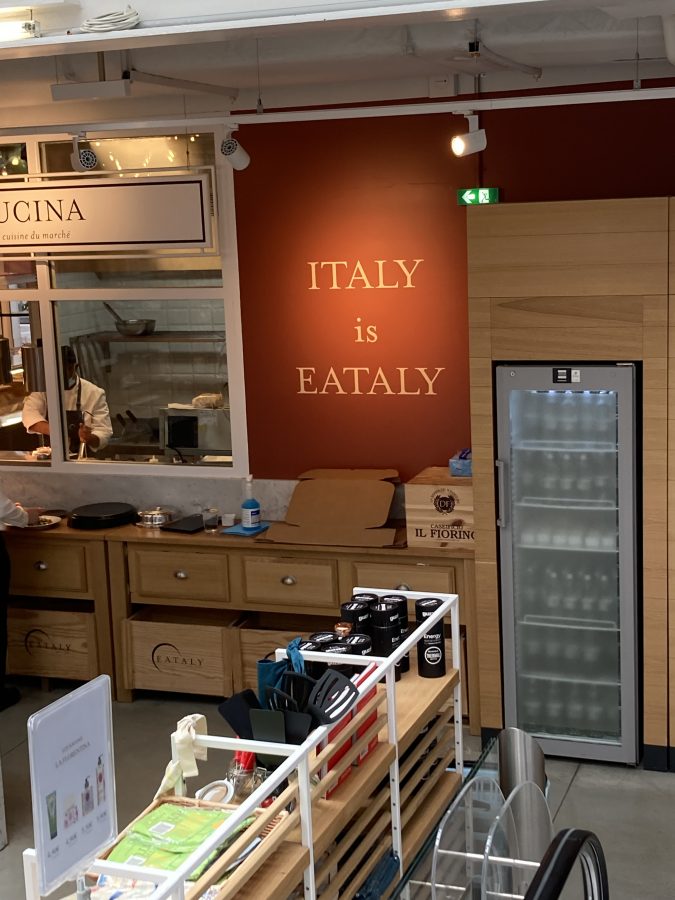 Our walk home to watch Le Tour de France took us through the Jewish district along Le Rue des Rosiers or street of the rose bushes.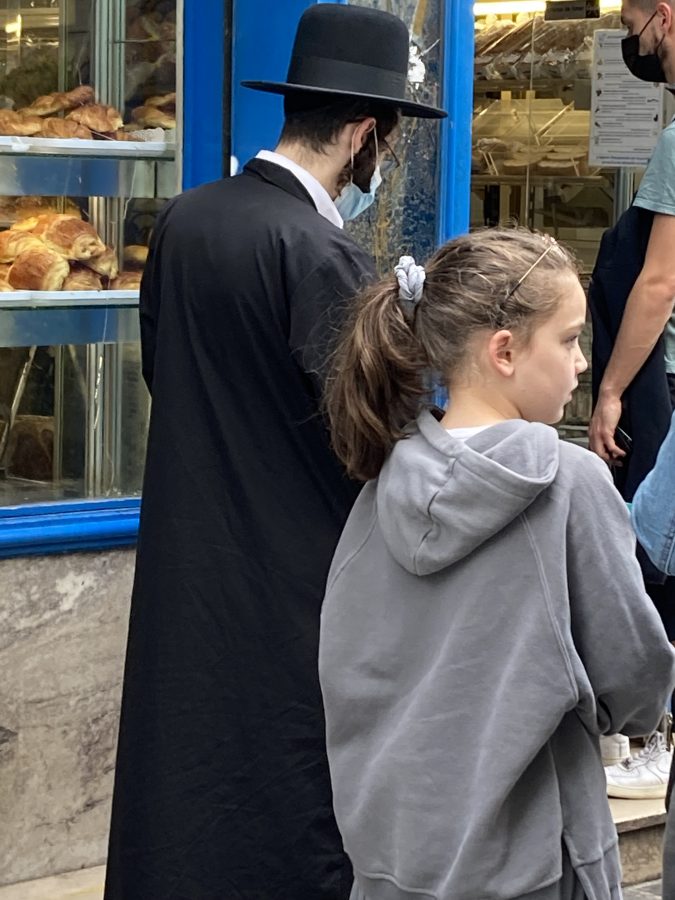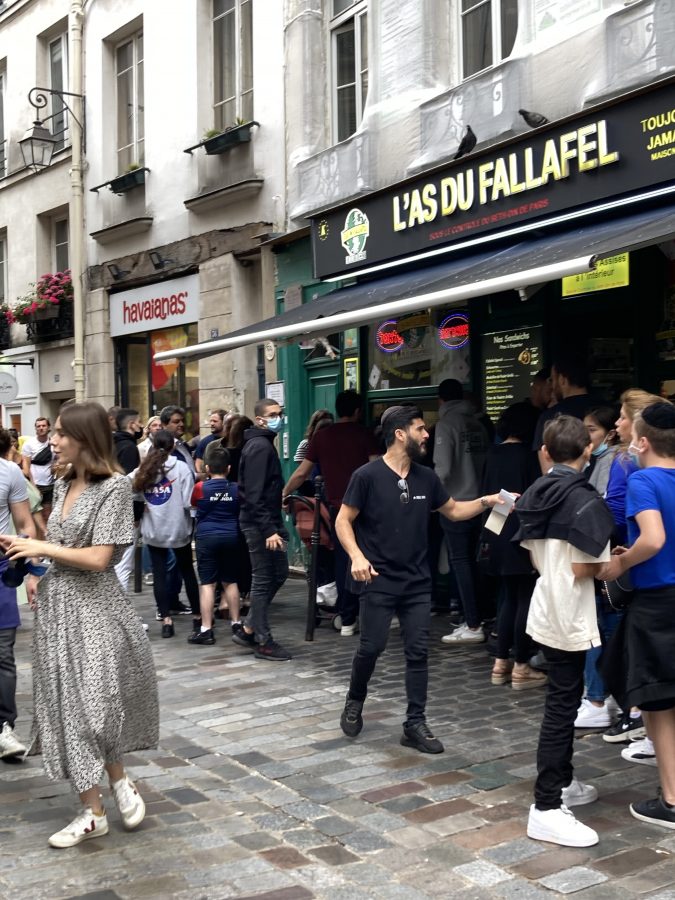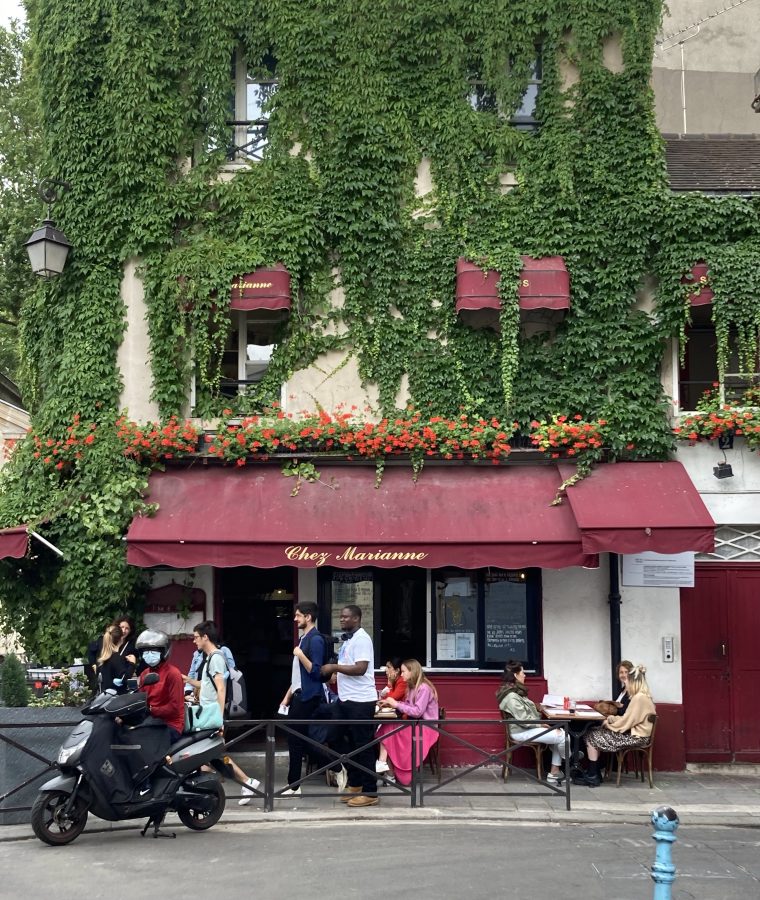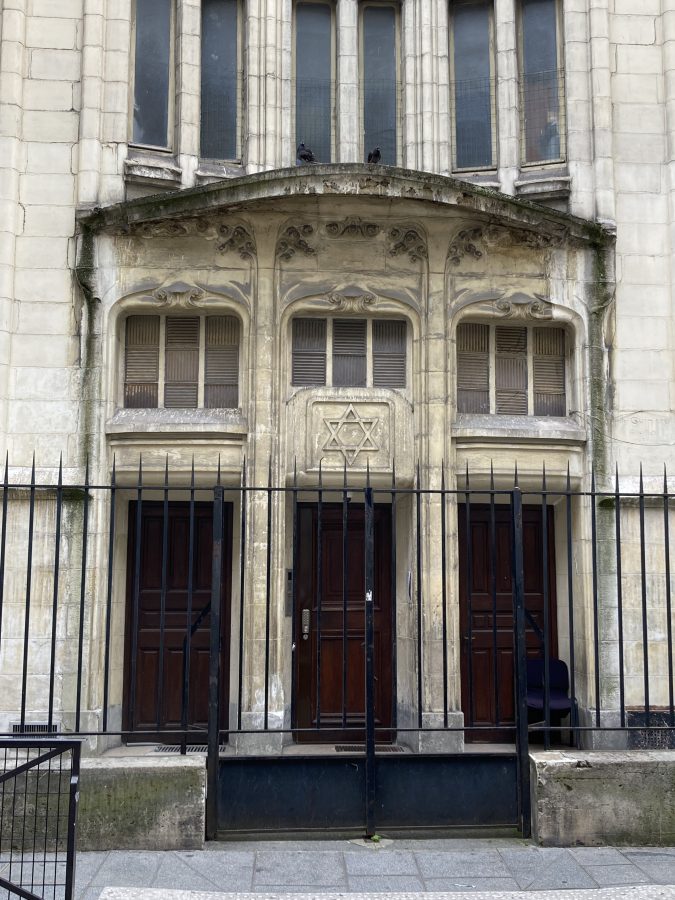 Our evening stroll after dinner netted us most of our doors of the day and only one set of lovers. Enjoy!
Keep praying for that passport! And have a great day.
L & B