Bonjour mes amis,
If you have any pull with the Man upstairs, please say a little prayer for my daughter. It is looking like the special Paris trip for her, my 12-year old grandson Carson, and niece Emily, may not happen. The passport process is arduous right now, and we have pulled every string we know for help in getting Emily's passport delivered in time. Both U.S. senators from Alabama have been contacted but the days are few! They are set to leave this coming Saturday. So many plans and dreams and reservations are at risk. Let's not give up hope!!
On a better note, yesterday was a near-perfect weather day in Paris…simply divine. The breeze is stronger for summertime than I've ever encountered before. That combined with the warm sun made our strolls around the city ultra pleasant. We are still in "getting settled" mode with the things we need like more keys for the apartment, light bulbs for ones that are "ne marche pas," not working. We did finally get our television to work which means Bernie can watch Le Tour de France. How ironic that we were right here in France and couldn't enjoy the one sporting event that he loves.
Of interest perhaps are some practical matters surrounding COVID protocol in Paris. Masks are required on Le Metro, inside any establishment, and you are kindly prompted if you forget as I did yesterday going inside a cafe to use the restroom. There are stickers on the floors and sidewalks requesting social distancing (just like in America) and there is restricted access into and out of buildings with arrows for "Enter Here" "Sortie (Exit) Here." 90% of the masks are disposable, very few special or designer masks. Their vaccination rate is lower than ours, but they are working on it. The pharmacies all administer the PCR test with a 15–minute waiting time for 49 euros compared to the $150 Bernie paid before we left. These will likely be required for re—entry into the USA unless things improve drastically by the end of September, which I seriously doubt. We will sadly not get our usual visits with two sets of friends from Great Britain this year which makes us very disappointed.
We are loving all of your comments! Please keep them coming as it makes the blogging for me so much fun. Sometimes I have a chance to respond, but if not, please know that we read every single one.
We did well with our lovers of the day yesterday which is turning out to be a little harder than expected because I have to be so discreet about getting the just perfect shot.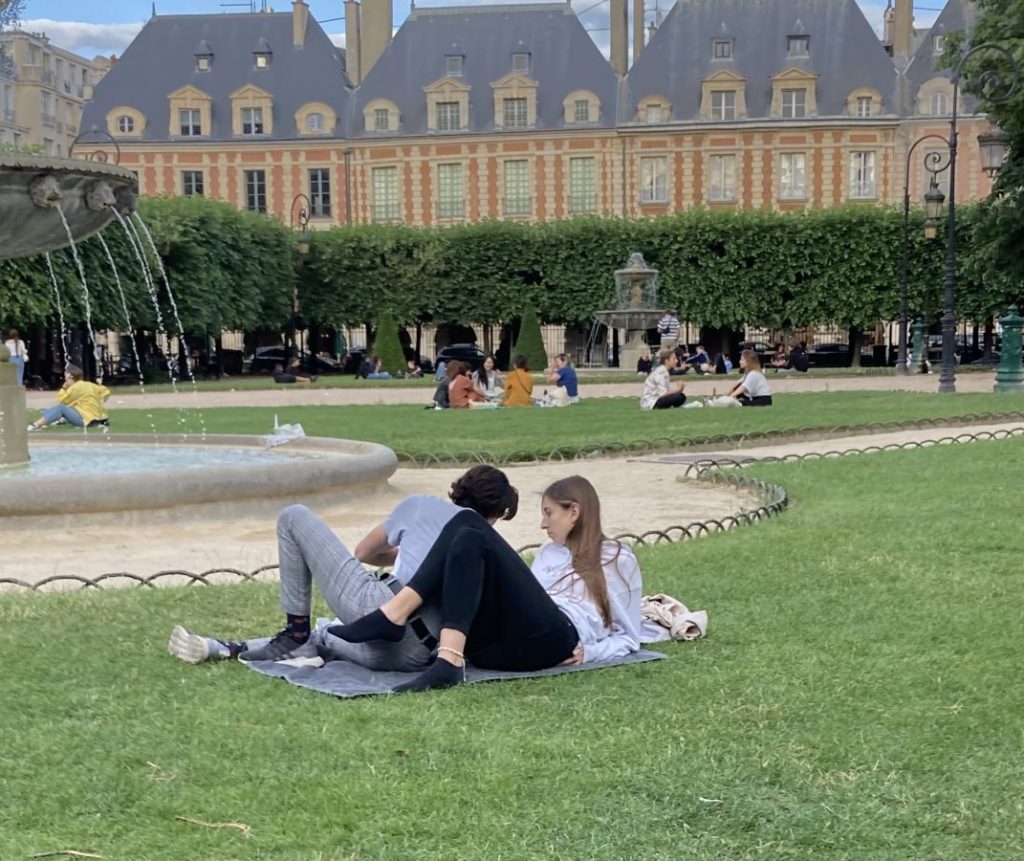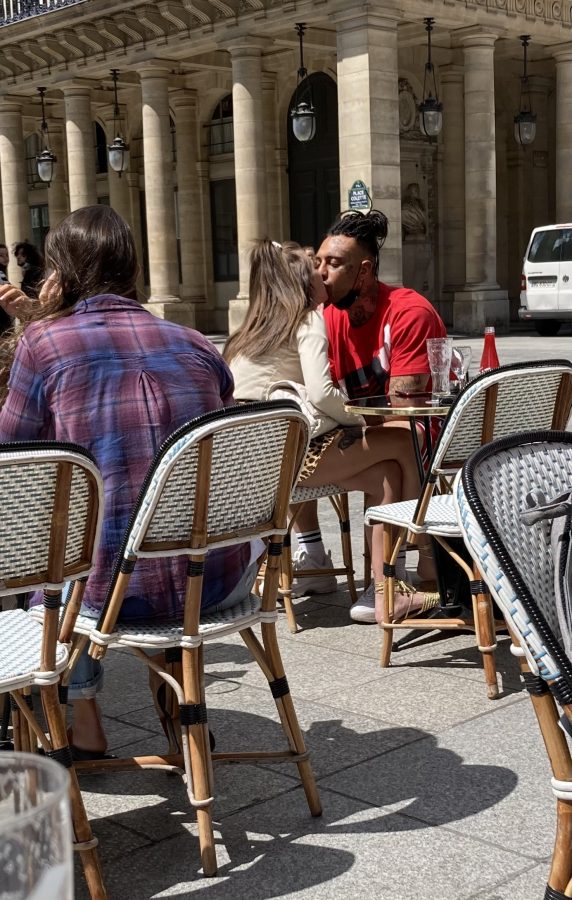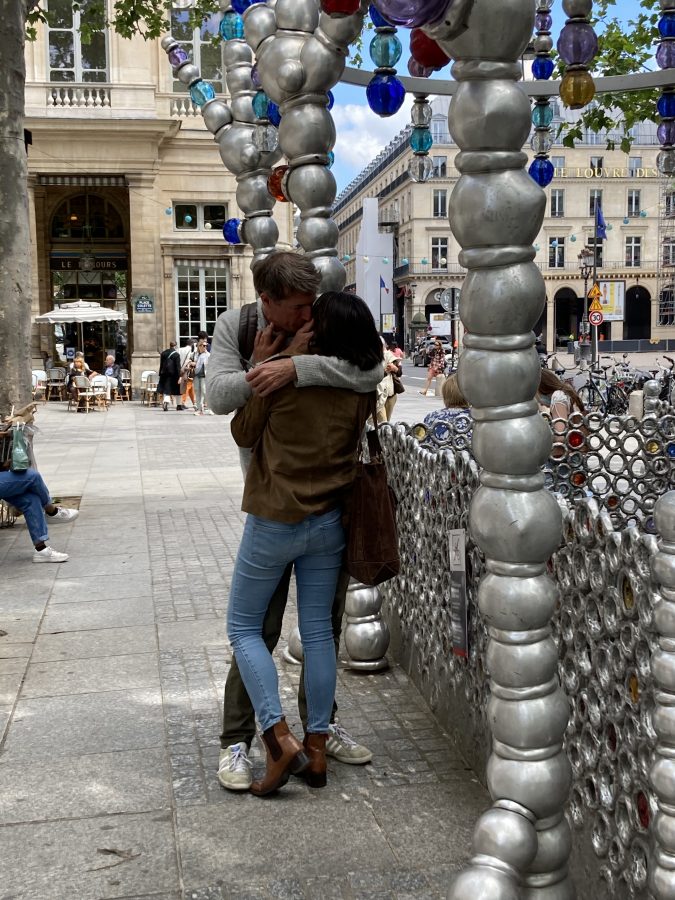 Some of you wanted fashion, and the prevalent color of the season seems to be a vibrant forest green for both men and women.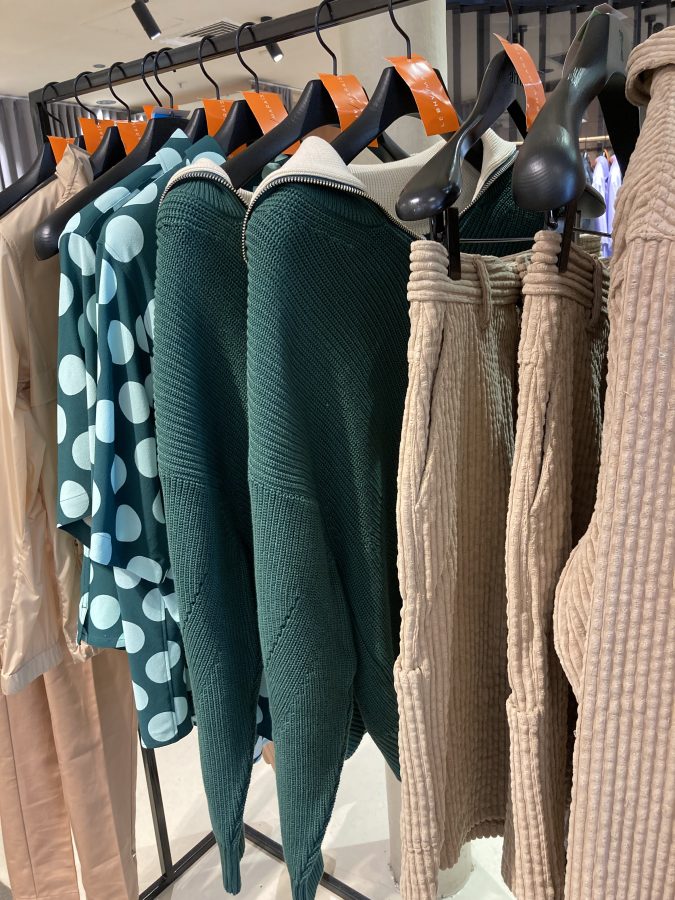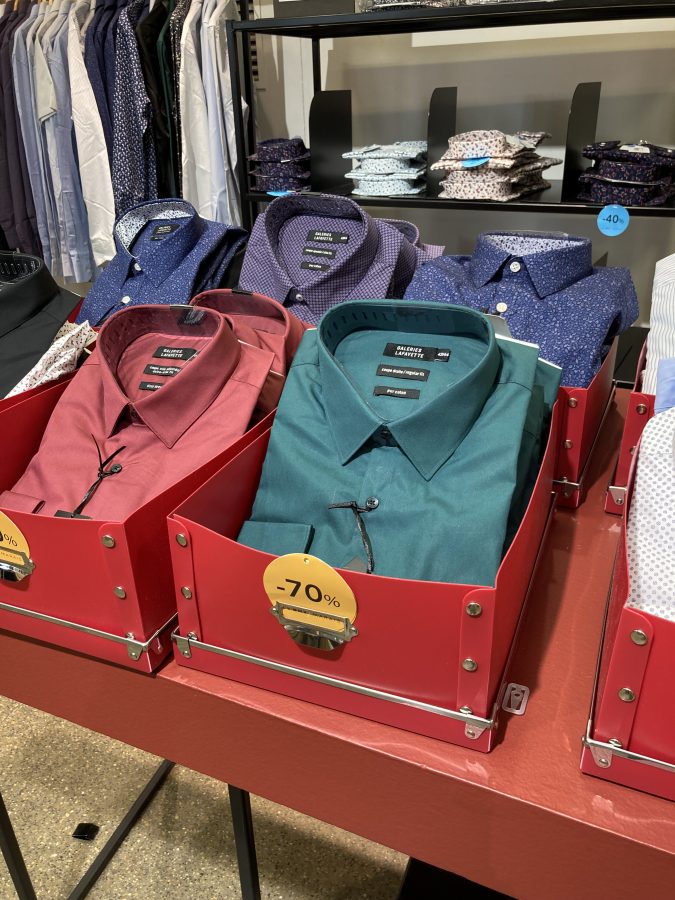 Our stroll through Le Palais Royale is always interesting with the black and white columns which go up and down leading into the park, but the one really cute photo is of a dog playing in the fountain. We stood for 15 minutes watching him as he romped around and around making quite a splash!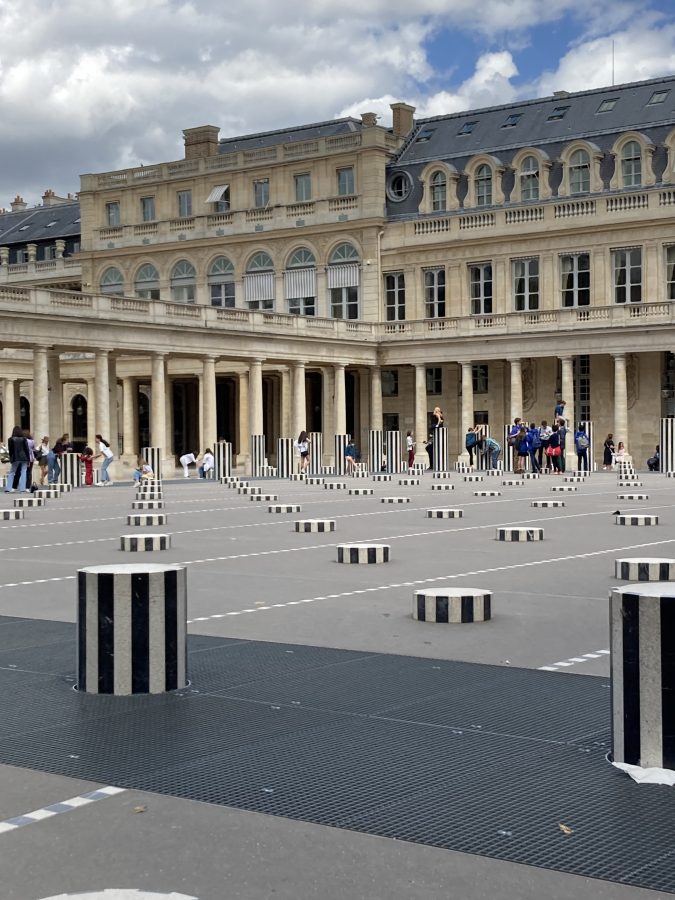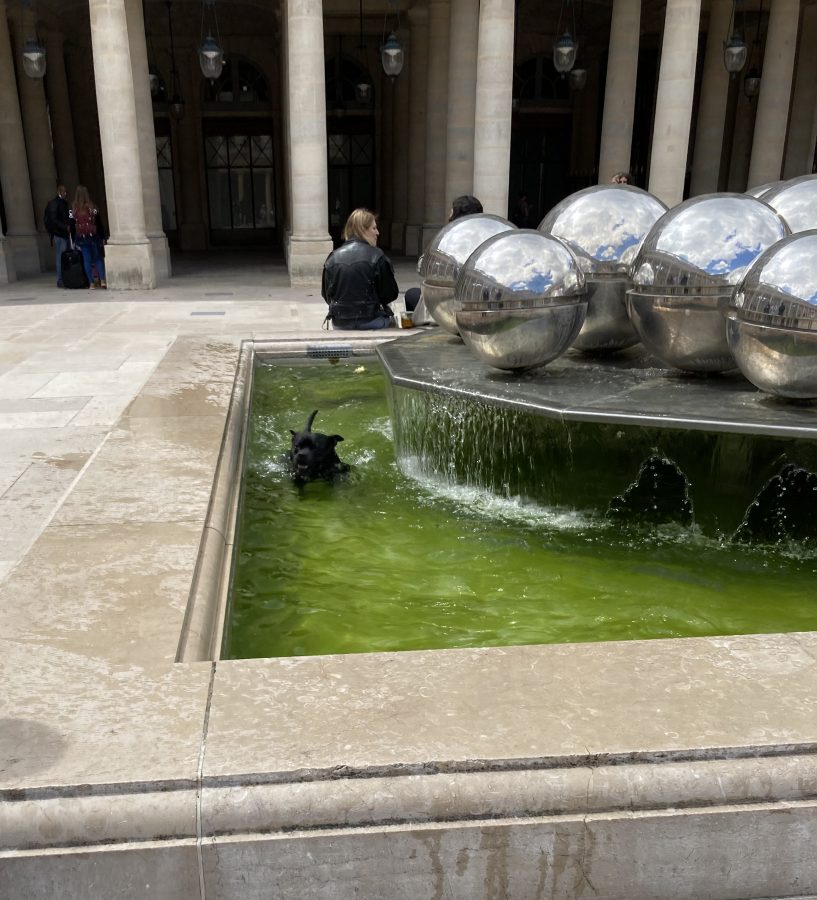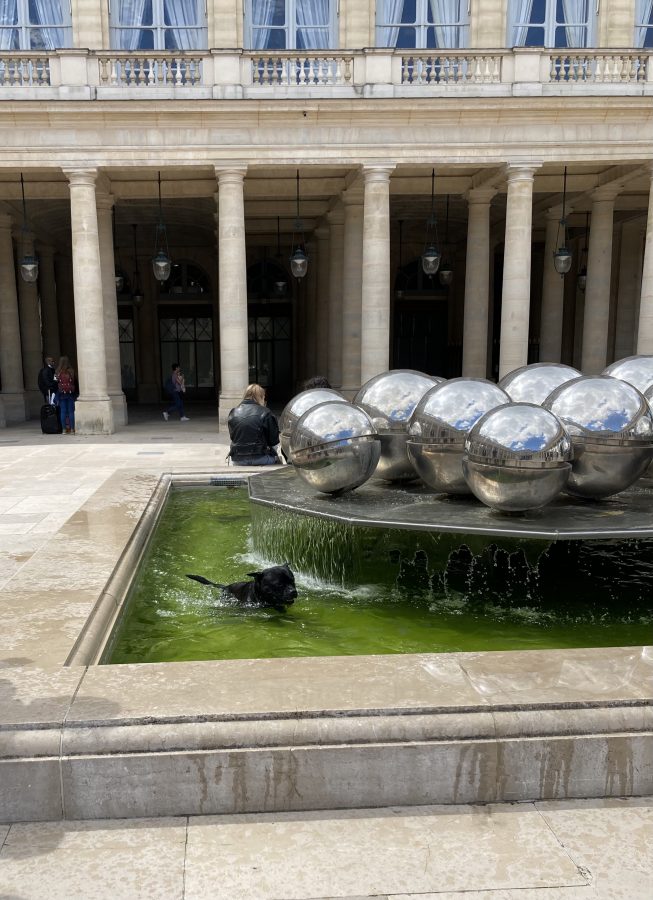 Our dinner in the apartment was a tasty salmon salad. The months of cooking at home has me in a better frame of mind to cook here…ha! Our after-dinner walk through La Place des Vosges was the perfect place to get our  door photos.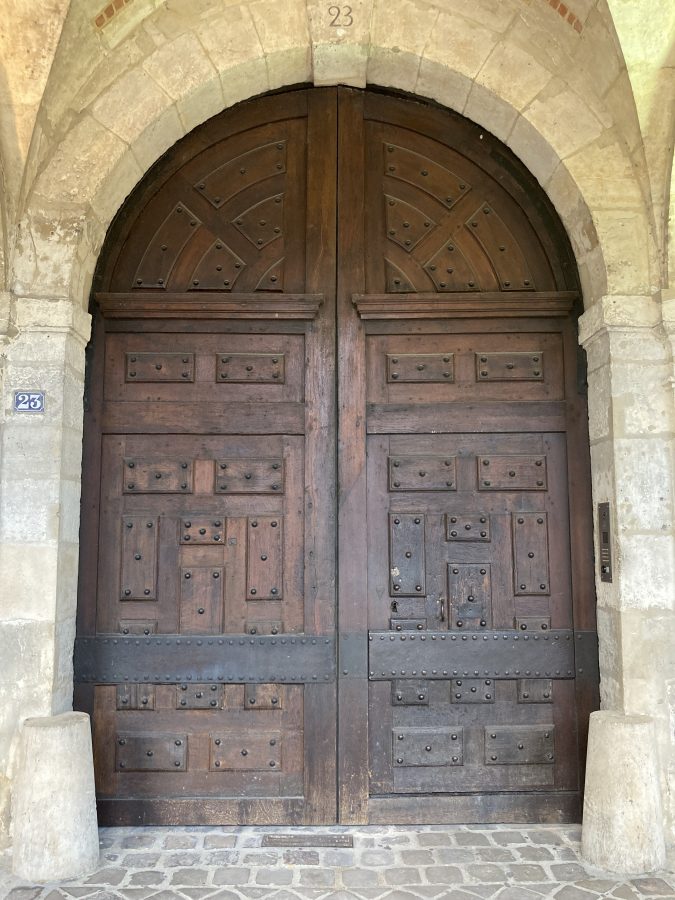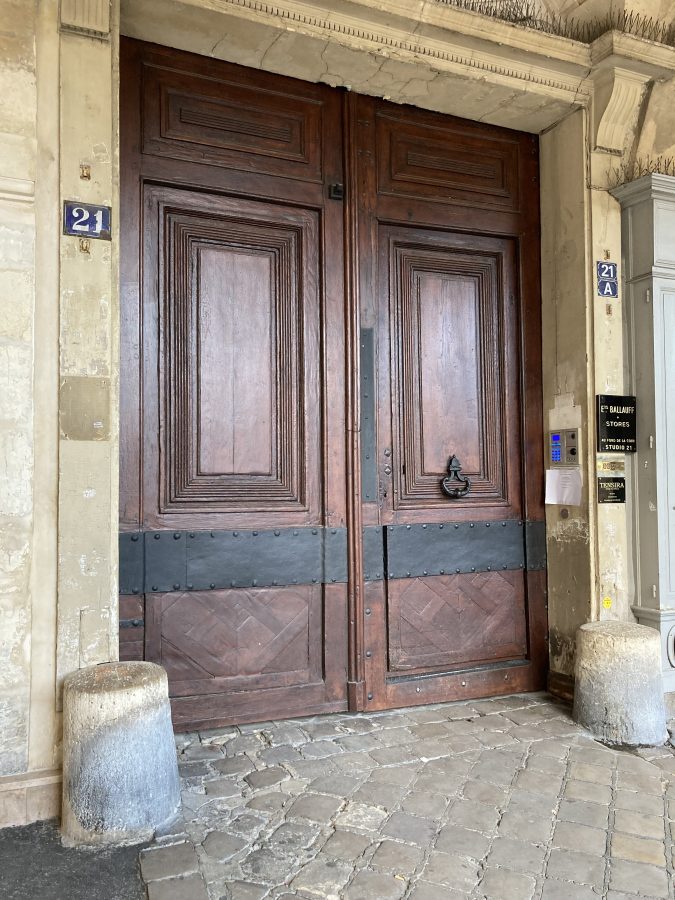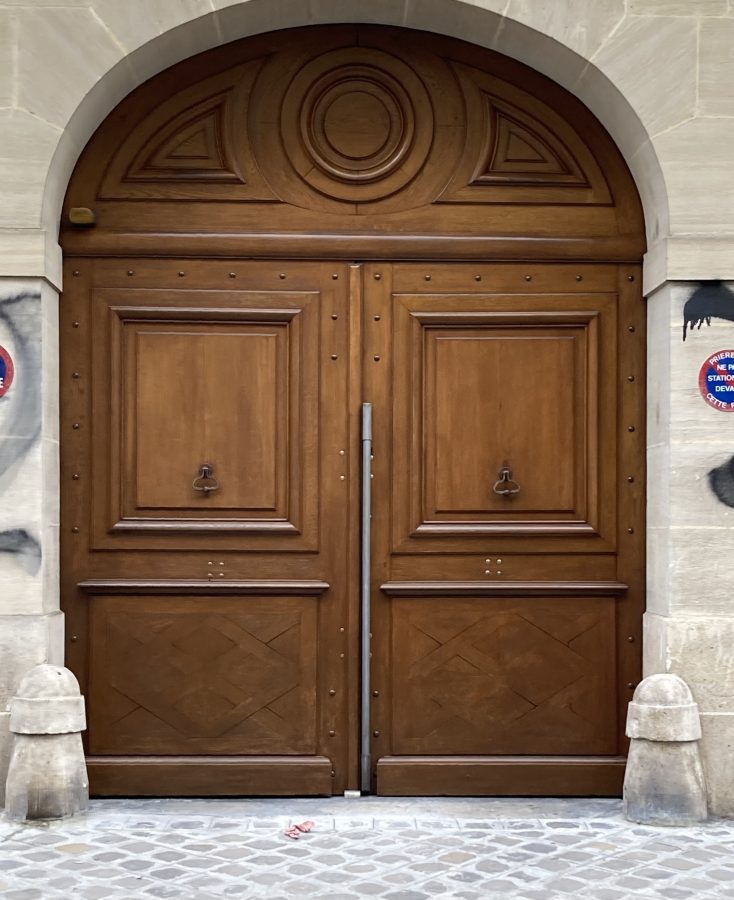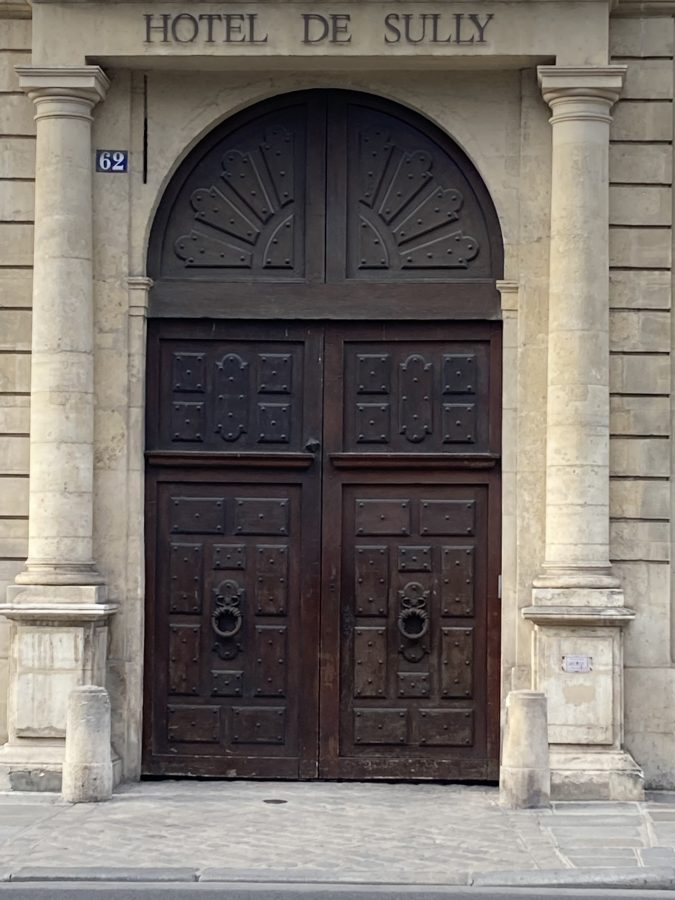 Here is a beautiful statue in one of the shops and another example of outside seating in La Place Des Vosges. And finally, I do exist here. I'm taking so many of the photos as they have to be lightening quick especially of the lovers, thus you haven't seen much of me. Bernie's photographic skills are so much better than mine, but it takes a while to get his sophisticated camera set and ready. So here I am standing in front of the exquisite Hotel de la Reine off La Place des Vosges.
We love sharing our memories with you! Remember to keep those thoughts and prayers coming for Natalie.
A bientôt
L & B