Bonjour,
We are just ten minutes from the Bastille market and it's such a fun Sunday morning excursion. During July, it was slightly off and then in August, it's been almost not worth spending the time to visit. BUT yesterday! Wow, oh, wow, it was absolutely packed. Our theory was that French folks are all back from vacation and all in need of everything from the market. We even ran into our former neighbor, Chantal, who just returned on Saturday from her 3-week trip to an empty pantry and refrigerator.
We had a delightful time meandering through the crowds. I had good luck with some market goods for fall: a dress, scarf, and pair of shoes all for under 35 euros. It's my kind of shopping.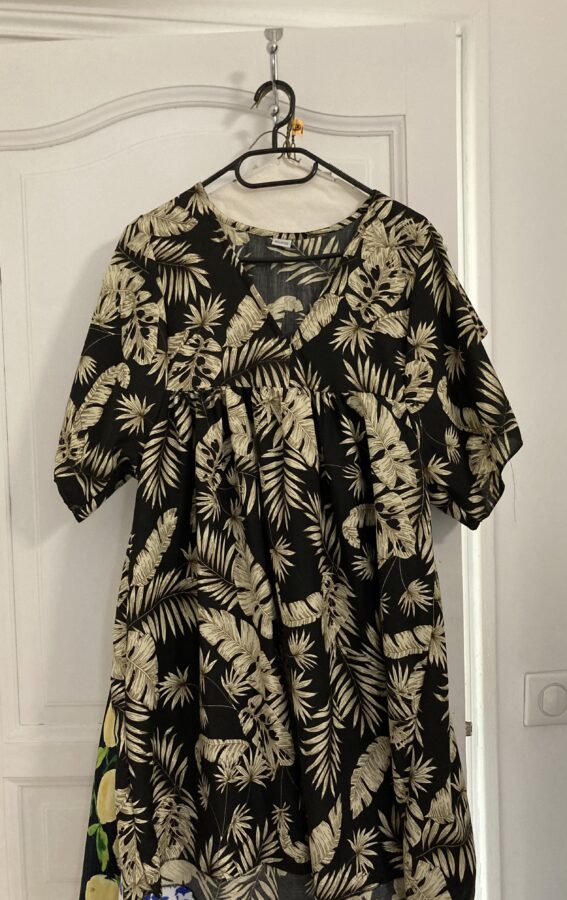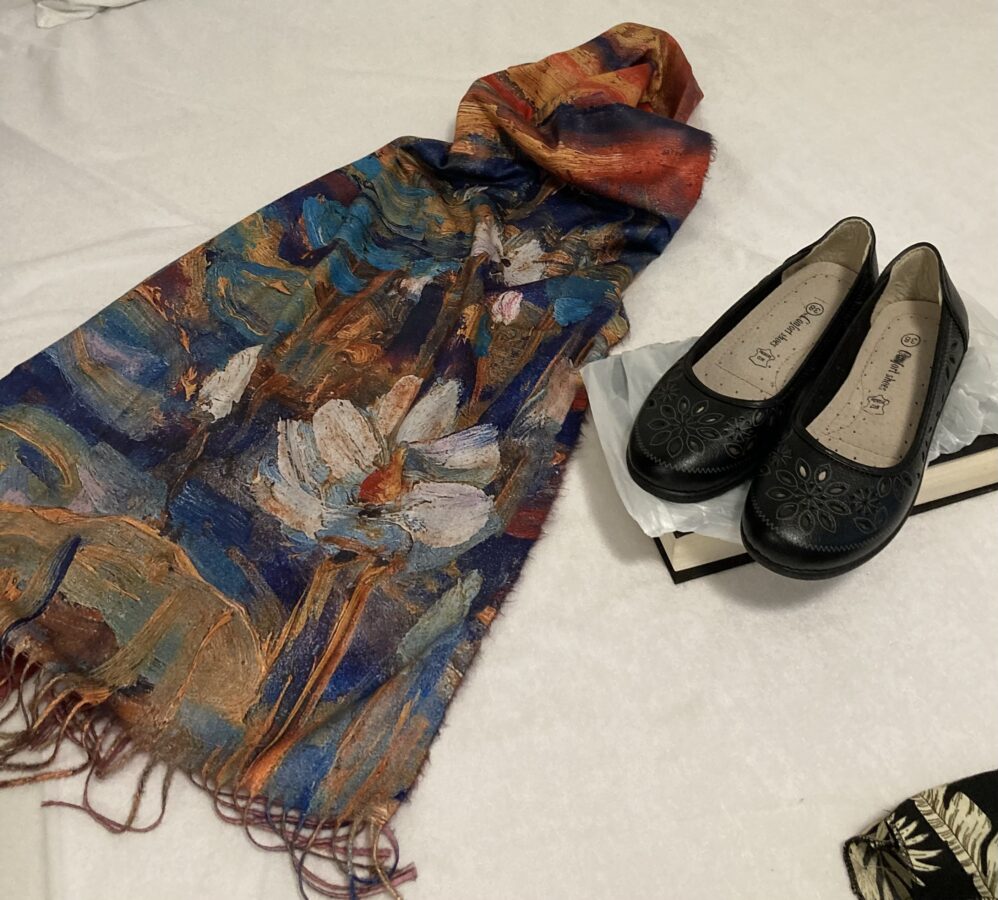 I've said this before but the market is not just a visual experience; it's a total sensory immersion. The fishy smells and the vendor cadences are as much a part of the ambiance as the sights. The only sense that will get you in trouble is touch. They do not like for you to finger the fruit!! It's one of those idiosyncrasies that we've come to accept and respect. I tried to capture the crowds which was hard but I think you will get the picture.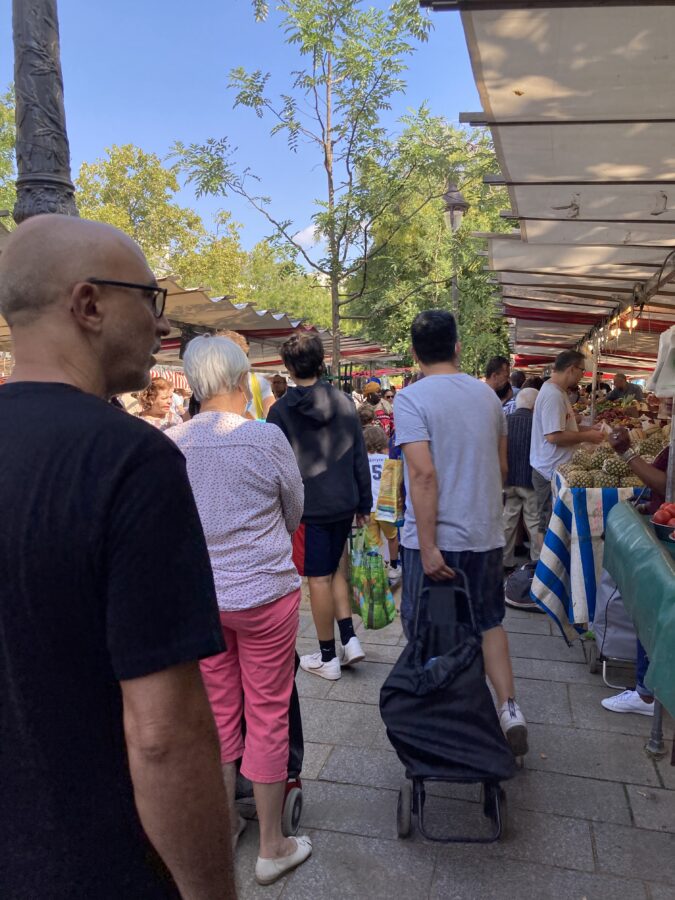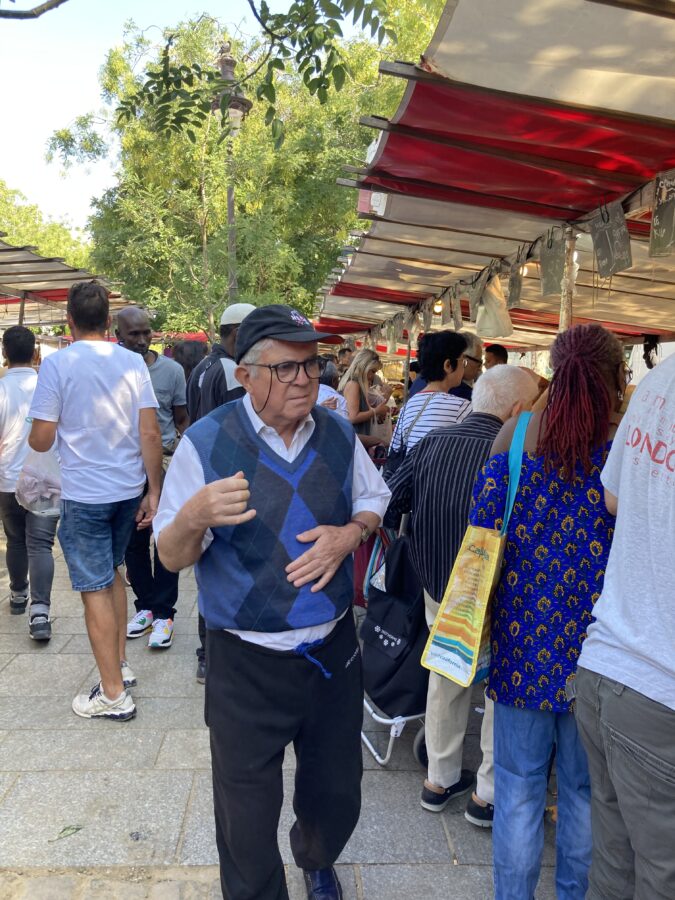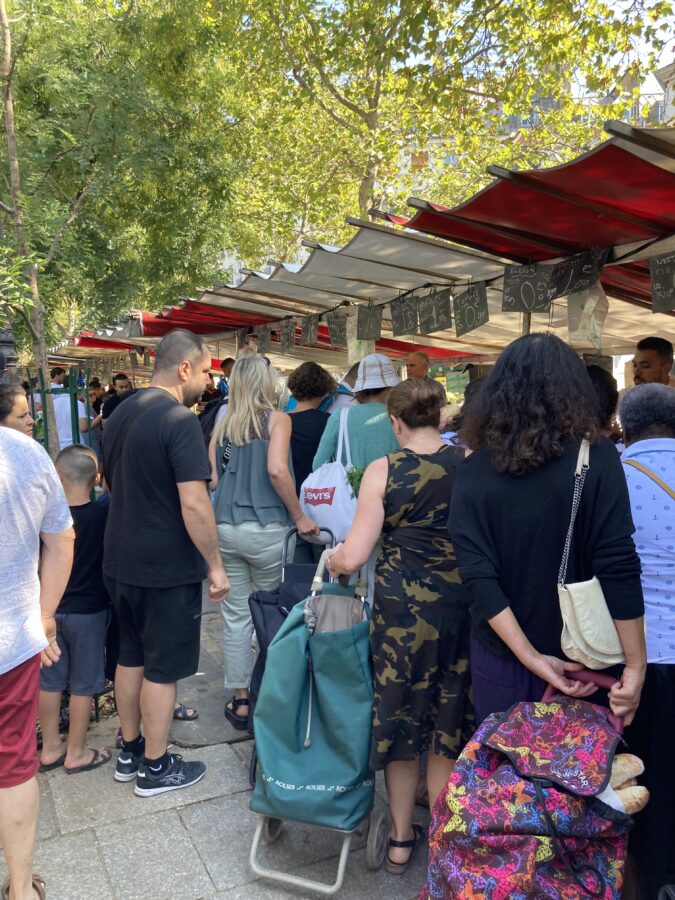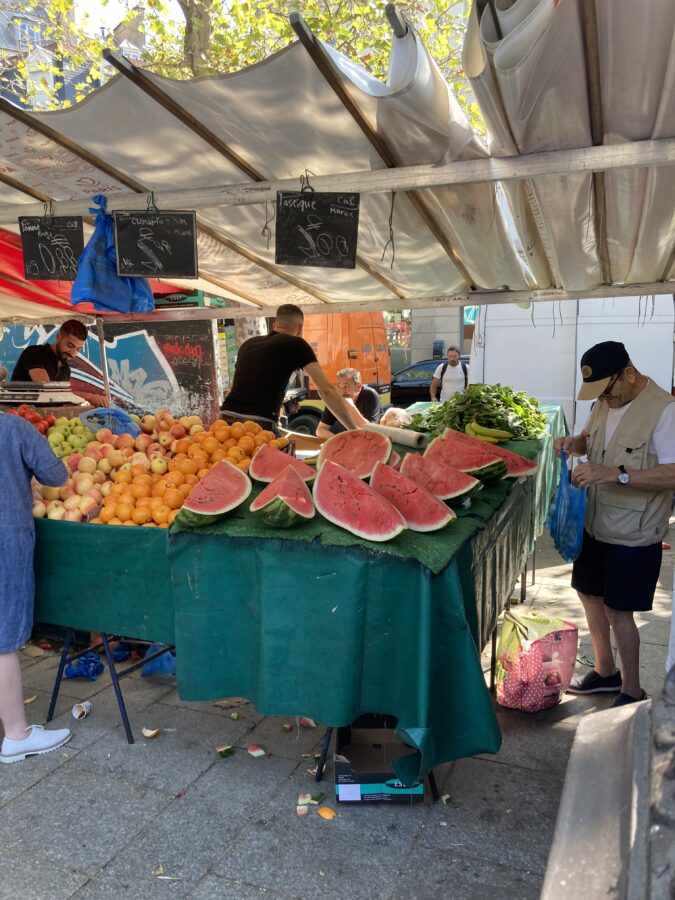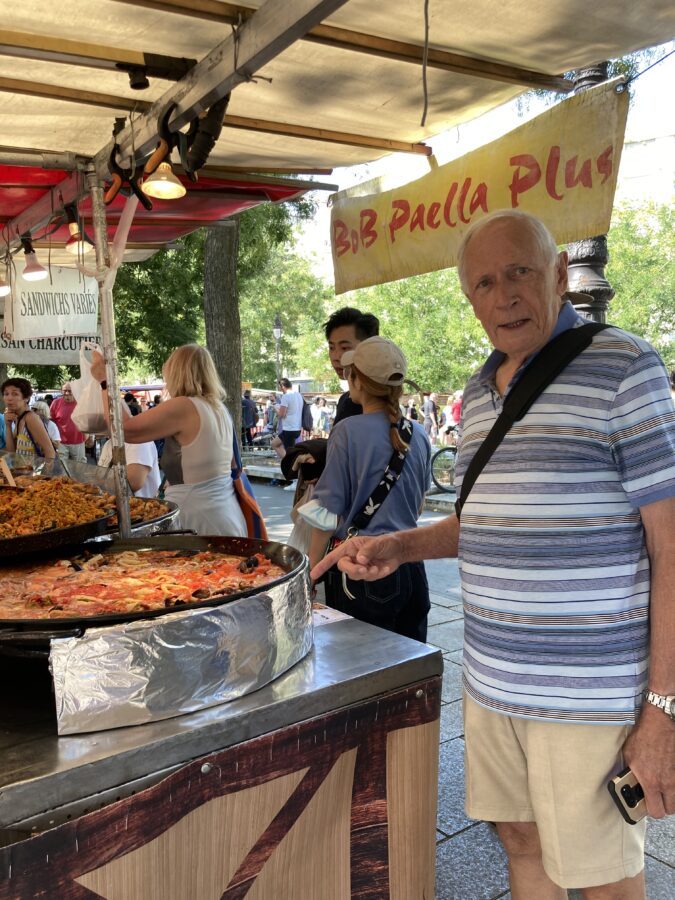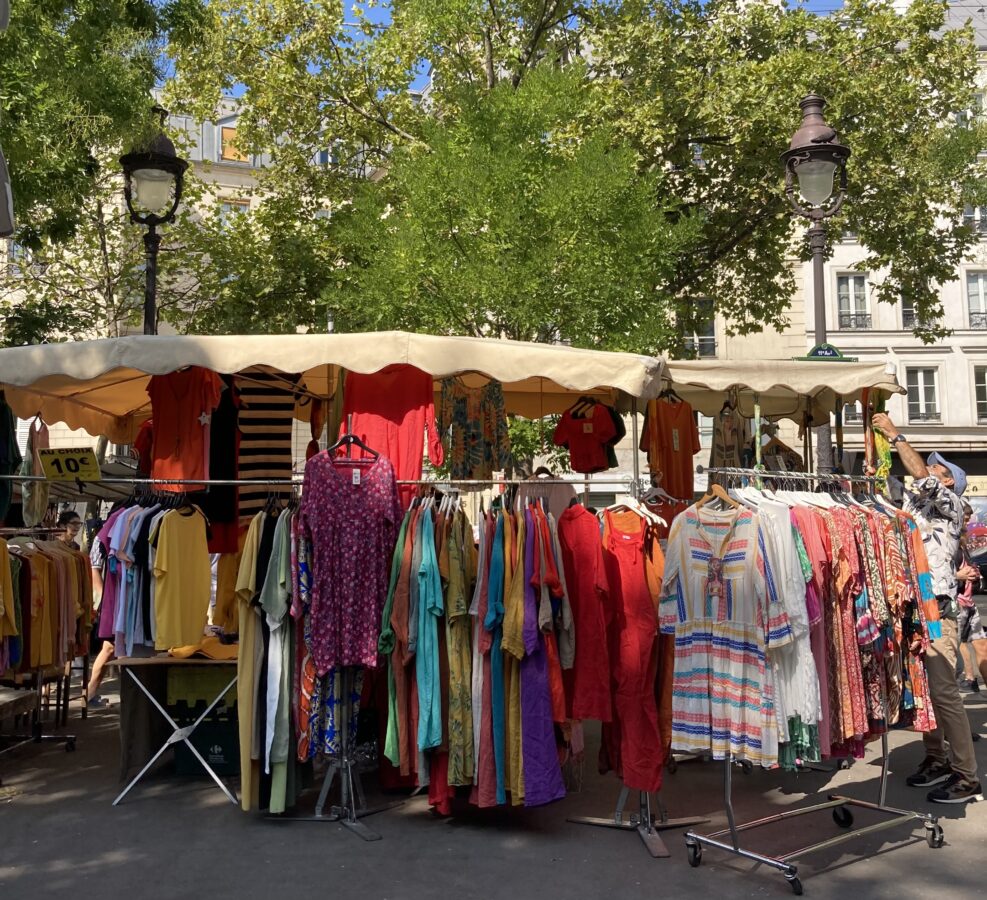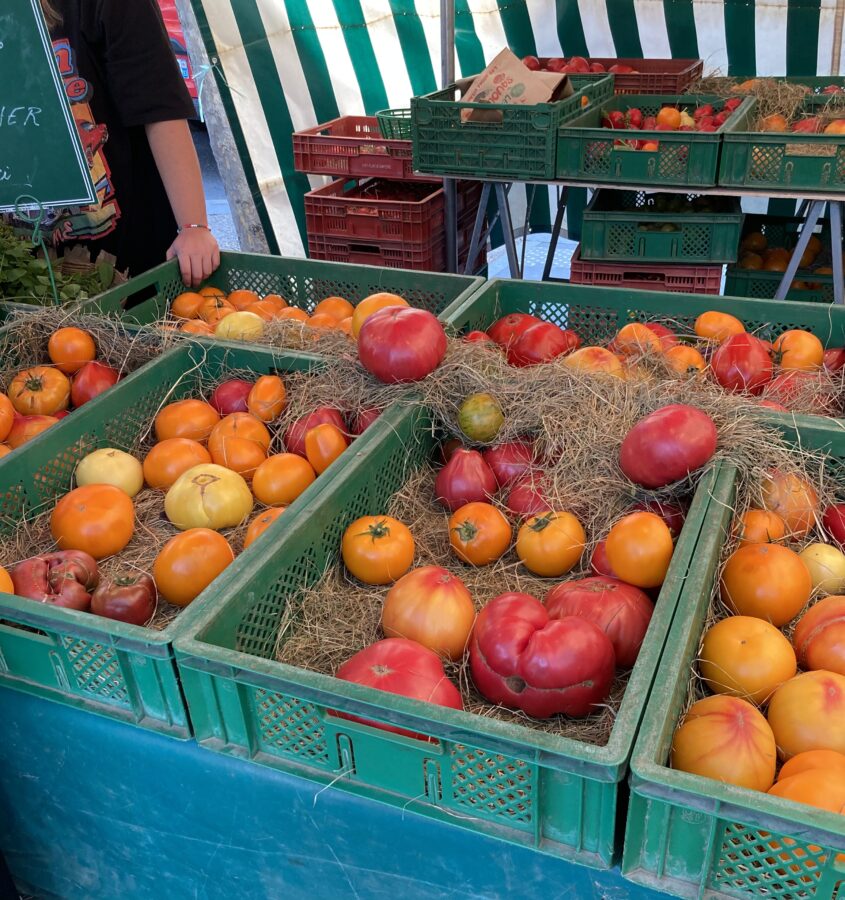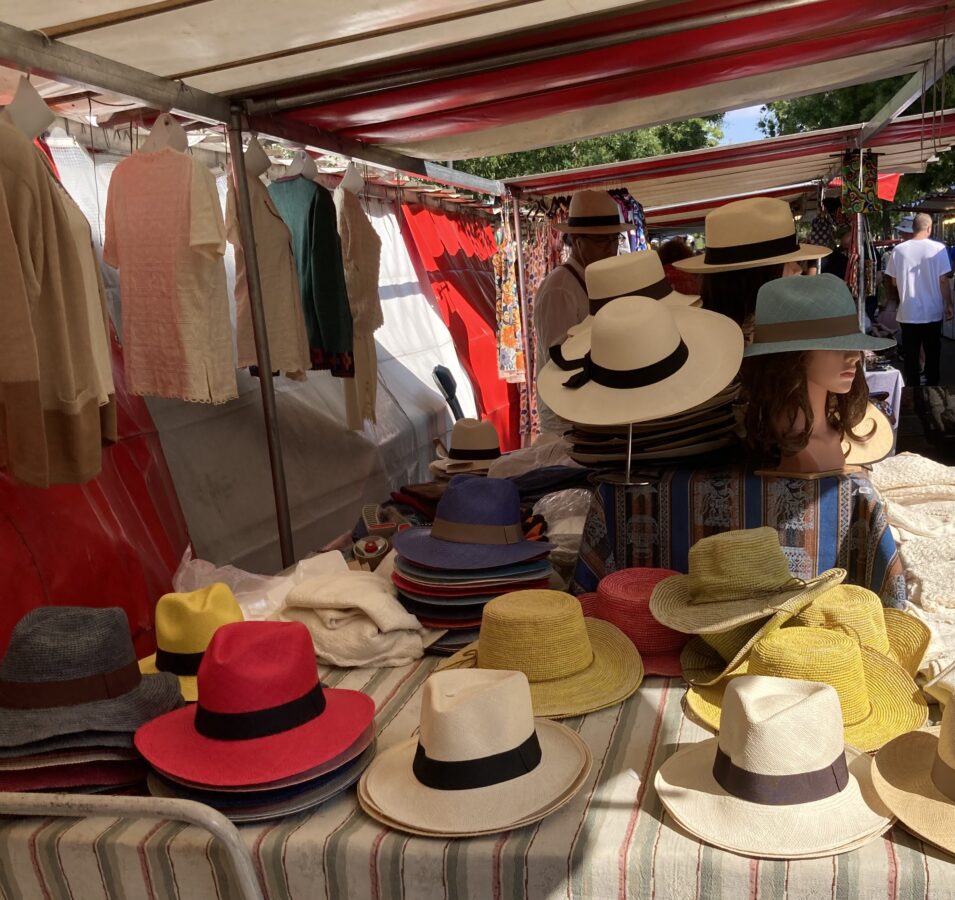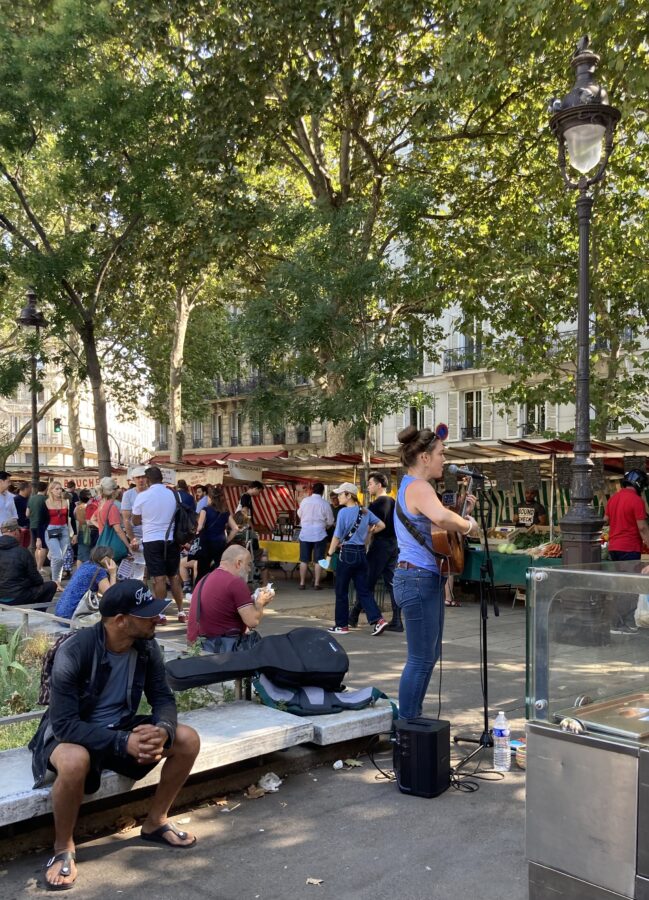 For the afternoon, we made our way to what has always been a very good art market over near Montparnasse. It was still there but most disappointing, though I did purchase one Christmas present but not saying for whom!!!
We ate a quick dinner on the way back to the apartment and had three doggies in front of us at the café. Here's the cutest one!
So there's always a price to pay, mais oui, for all the pleasure and fun. Today is housecleaning, bed-changing and other laundry. I've been at it since 6:30am and still going strong. You haven't really traveled until you've tried to change a bed in France!!
Hope your new week is great!
L & B