Bonjour,
Yesterday was busy doing what we eventually all have to do…laundry and housecleaning. We started early on the laundry since it included bed linen for both beds and used our washing machine/dryer here in the apartment (takes 4 hours!) as well as a lavomatique down the street for the large duvées. It all sounds a bit bizarre, I know, but laundry is arduous and always has been. (We are so, so spoiled in the US as daily chores like this are easy.) It's safe to leave your clothes when they are locked in the washing machine, but it's best to sit close by when they are drying. A French lady scolded me for putting the heavy sheets in for 30 minutes! They were still slightly damp so I added yet another 8 minutes or 1 euro. She had already departed, thank goodness.
The whole process is a cultural experience…ha!
About 3pm, we were finally finished except for the dishwasher which takes 3.5 hours, but it's okay to leave it. We planned to eat dinner at one of our favorite little spots on Ile St. Louis called SORZA only to get a text as we headed in that direction that our reservation could not be honored because they were closed on Mondays. The website is wrong! So, we had to adjust. We people-watched for a long while in front of Miss Manon over coffee because the Bouquet St. Paul, our favorite watering hole, is under major renovation. I knew it would take much longer than 2 weeks which was what they initially told us.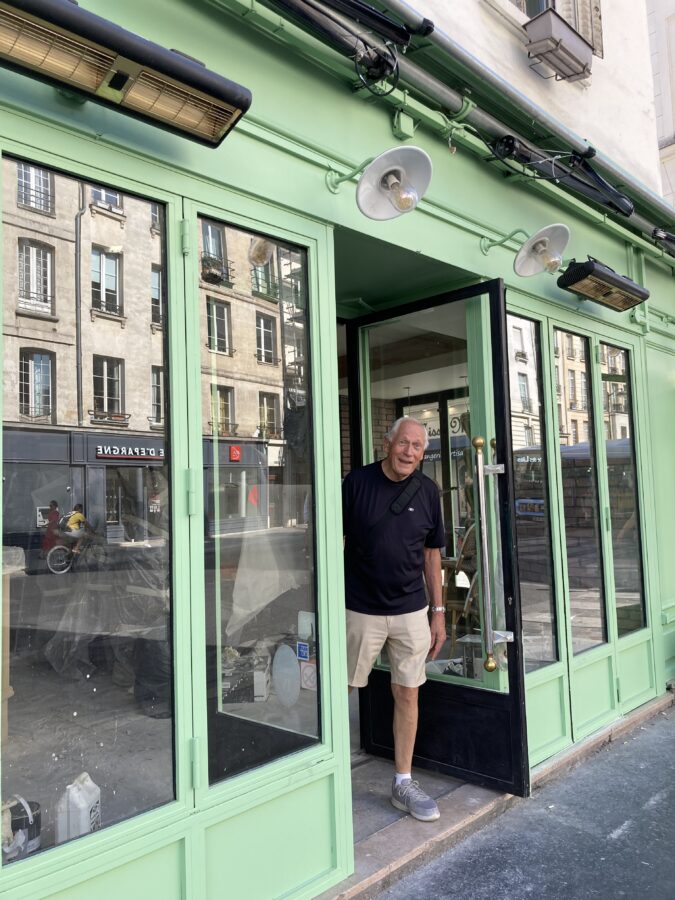 After that, we went in search of a quiet, cool spot for an aperitif without all the cigarette smoke, and ended up at the JOBO hotel. Let me recommend it! JOBO stands for Josephine Bonapart and it's a hidden delight off Ste. Catherine's Square.  It's 4-star so if you're coming to Paris anytime soon and want a really unique place to stay, this is it! The patio is quiet and quaint and the rooms are over-the-top fancy. It also has a great bar and you are steps away from everything Le Marais has to offer. Wish we had the money just to stay here for 78 nights!  Ha! The room rate depending on the season is around $500 per night.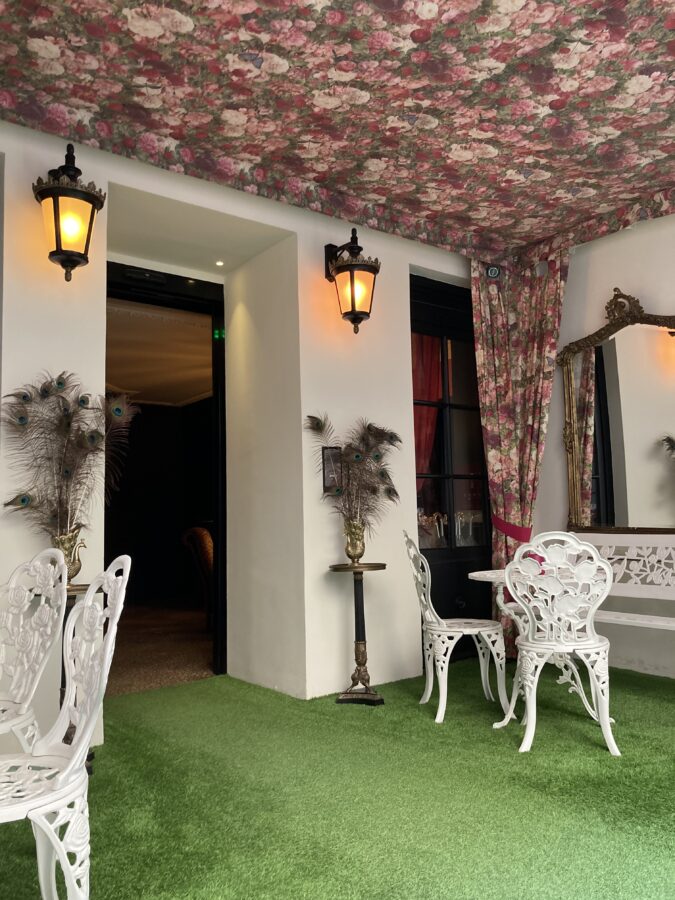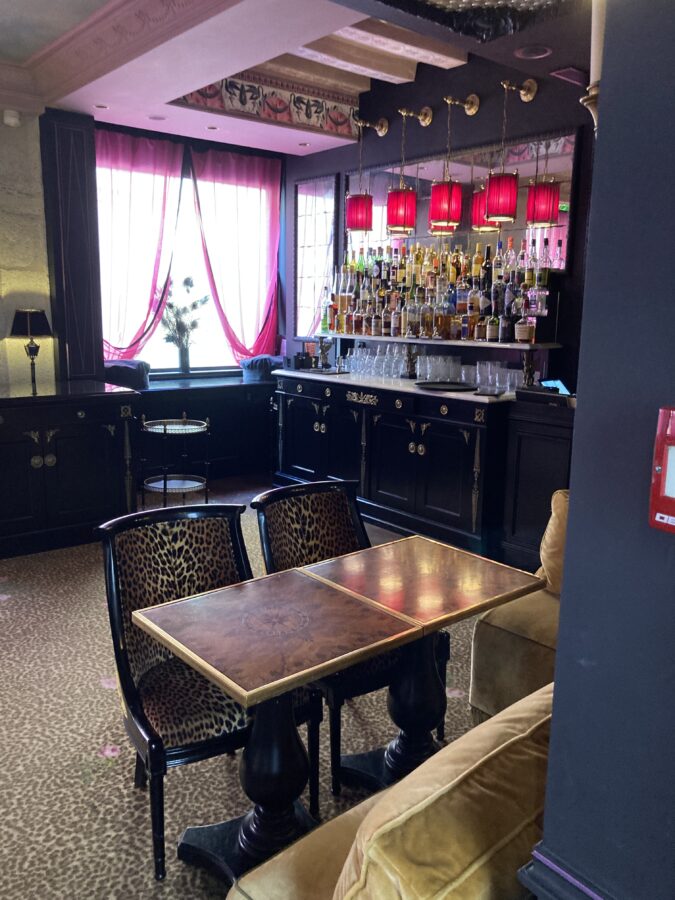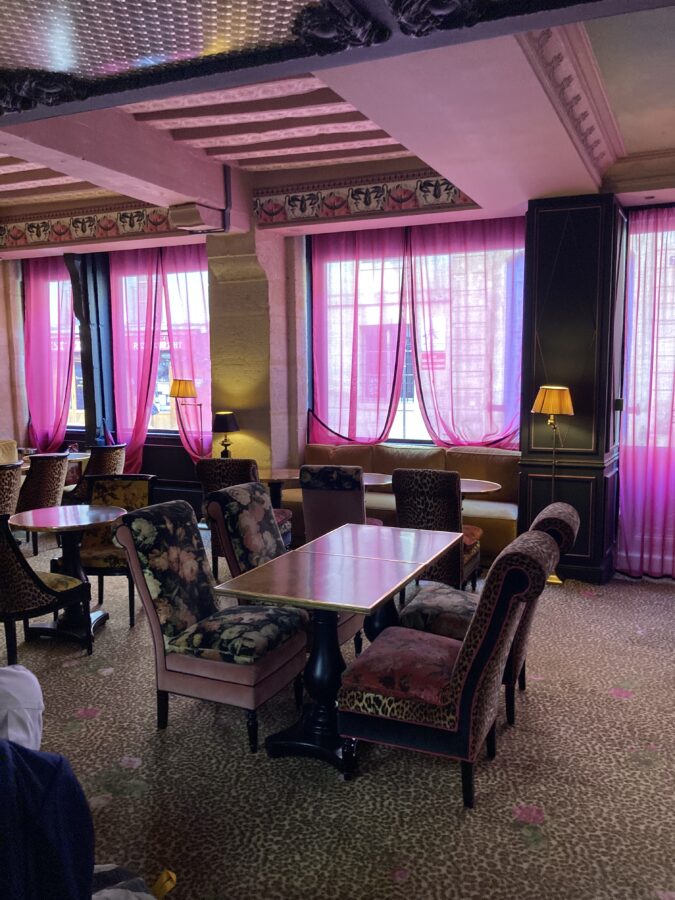 We went around the corner and ate in St. Catherine's Square at one of the small cafés. Dessert was the best…mousse au chocolat.
---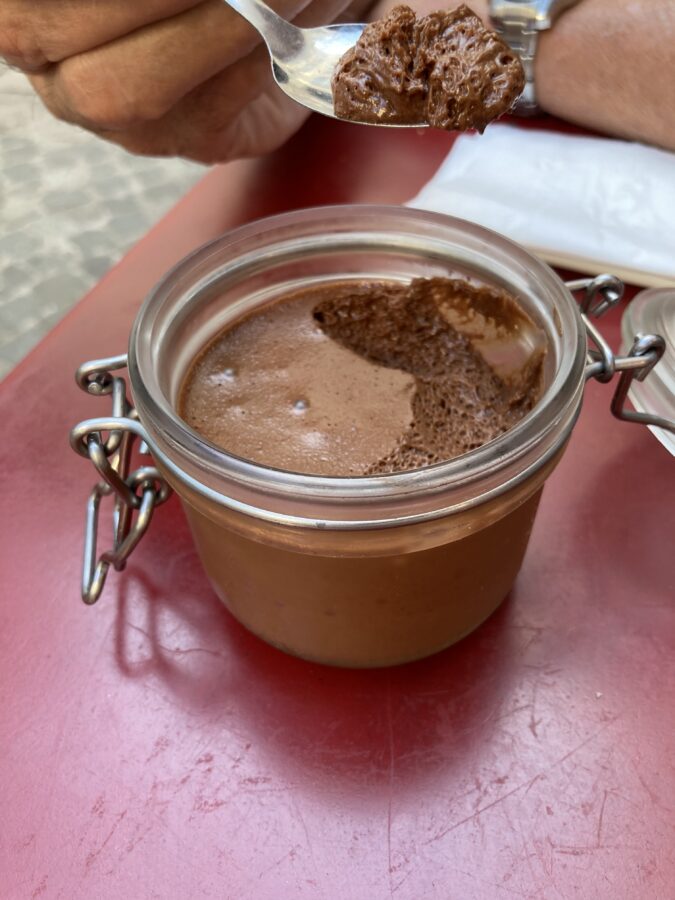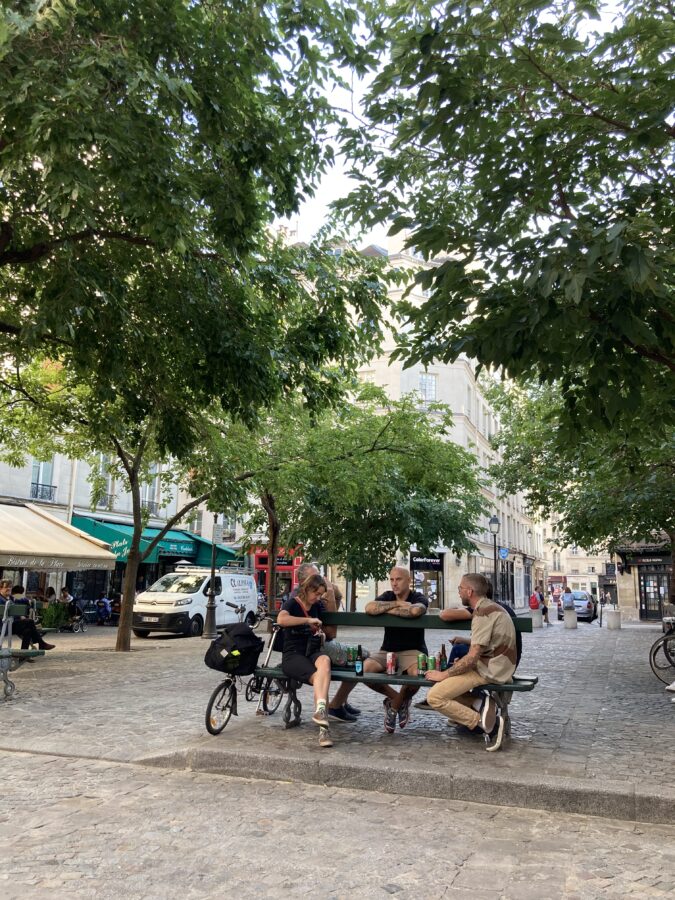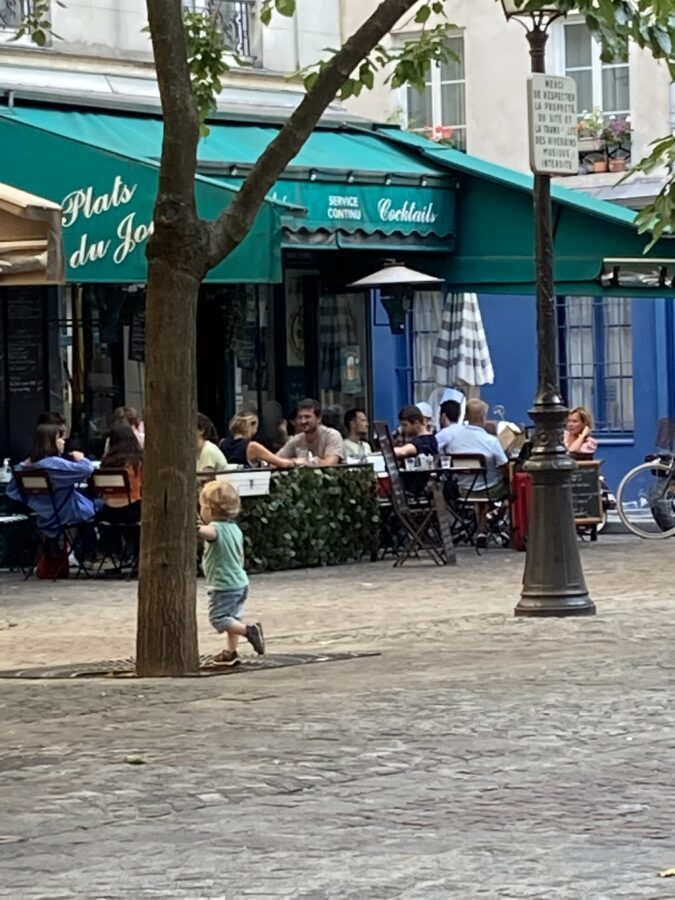 Today, we were going to Montmartre to check on some artwork that Sharon and Johnny purchased which had never arrived at their home in Arizona. We were all nervous, but I got a text yesterday saying that the painting had arrived. They were thrilled!
We may go to Montmartre anyway for probably our last visit this trip. We wanted to eat lunch at La Maison Rose but, yep, it's closed on Tuesdays. C'est Paris.
We're enjoying a cooler day from some rain overnight!
L & B