Bonjour,
Admittedly, there are moments in Paris where I want to pinch myself to make sure everything is truly happening. Almost too pleasant to be real, yesterday was such a day…a leisurely Saturday, perfect weather (in the 70's), no deadlines or appointments other than to link up with the Bilbro's for separate lunches, one for the gals and one for the guys in spots of our choosing along rue de Rivoli. We had thought about going to Angelina's but the line was out the door and down the street…Ugh. The gals landed at a lovely café and had avocado toast and a fabulous apple tart for Peggy. Very tasty.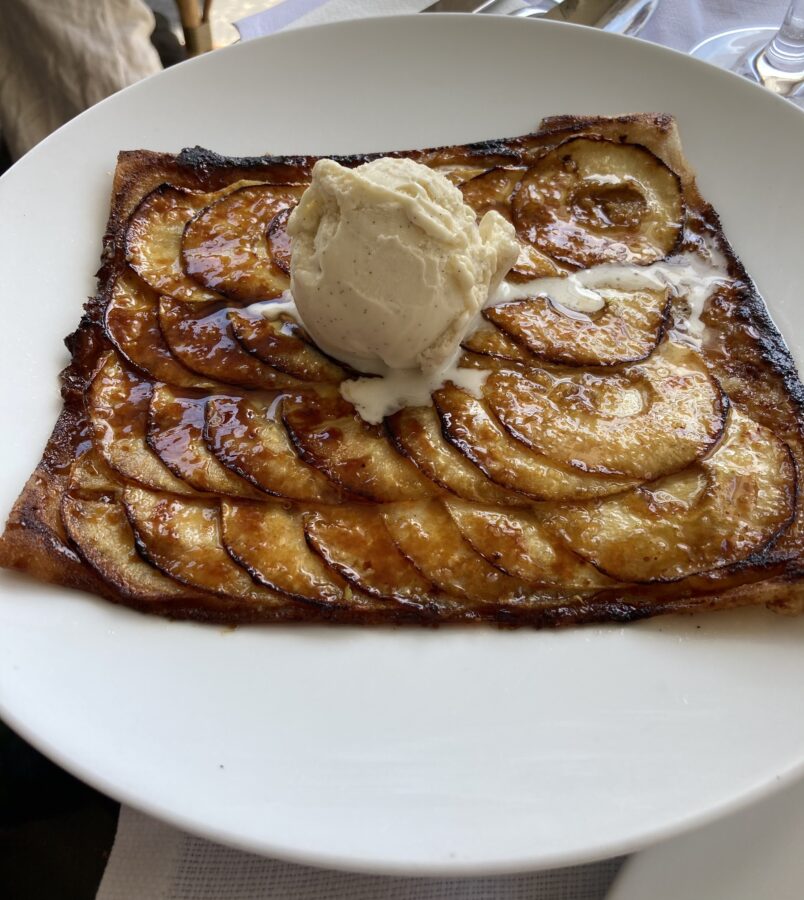 We solved the problems of the world and texted the guys to see where they were hanging out. They had repositioned themselves after lunch over near the Palais Royale at Café Le Nemours. (Bernie's quest has been to get coasters from everywhere we go and he's now up to 43!)
This is a very fun spot and there's always entertainment of some sort. Yesterday were the street dancers who are just amazing, and guess who joined in the fun? Sorry that my blogging site doesn't process videos as I took some good ones.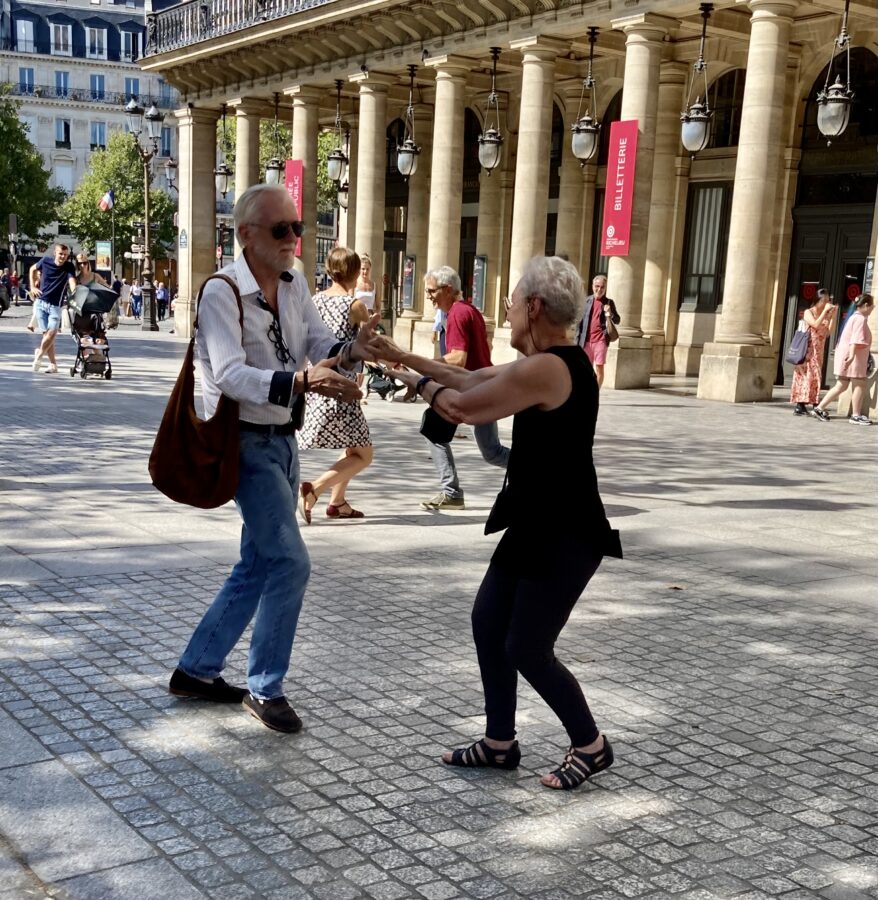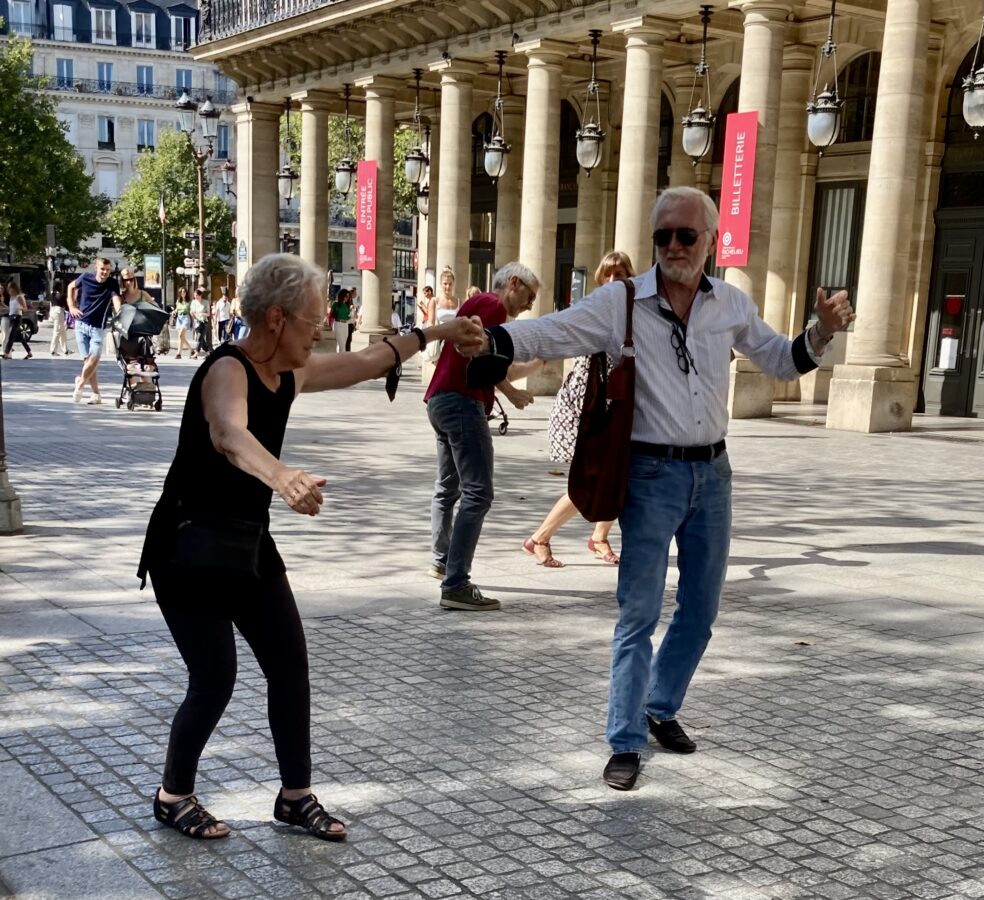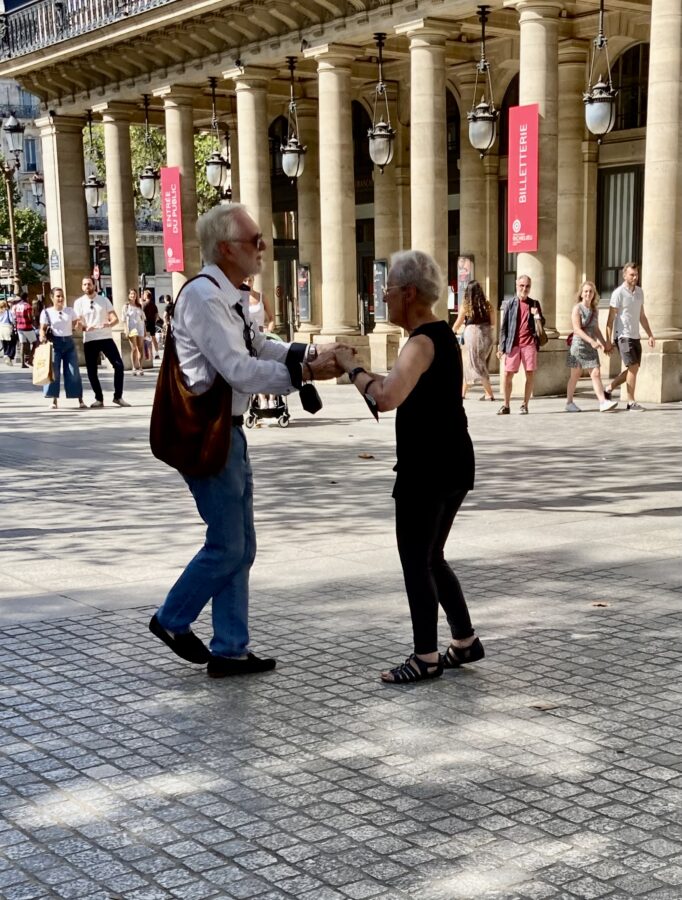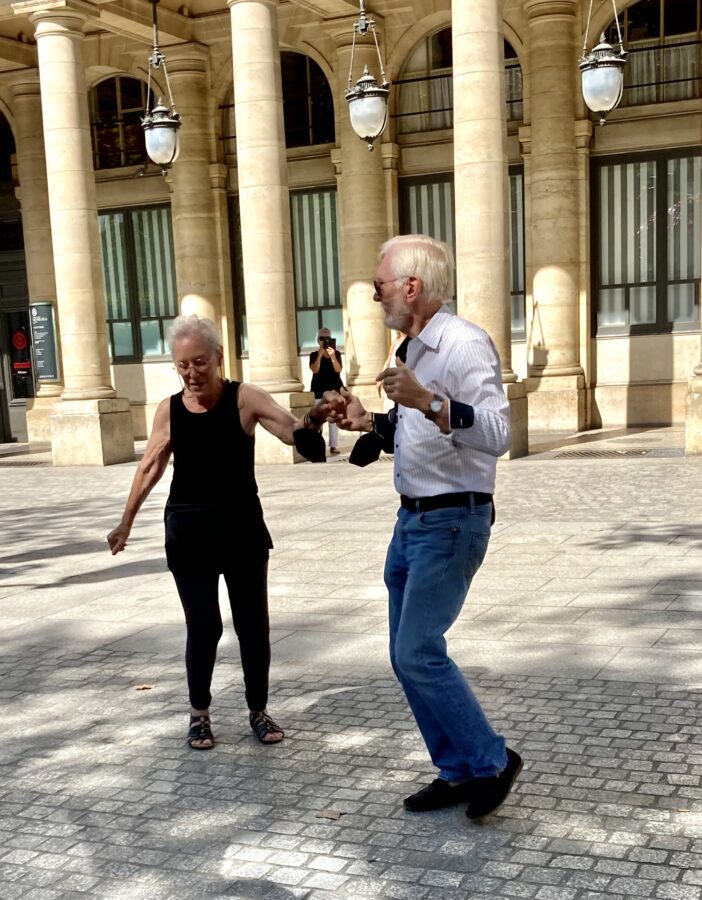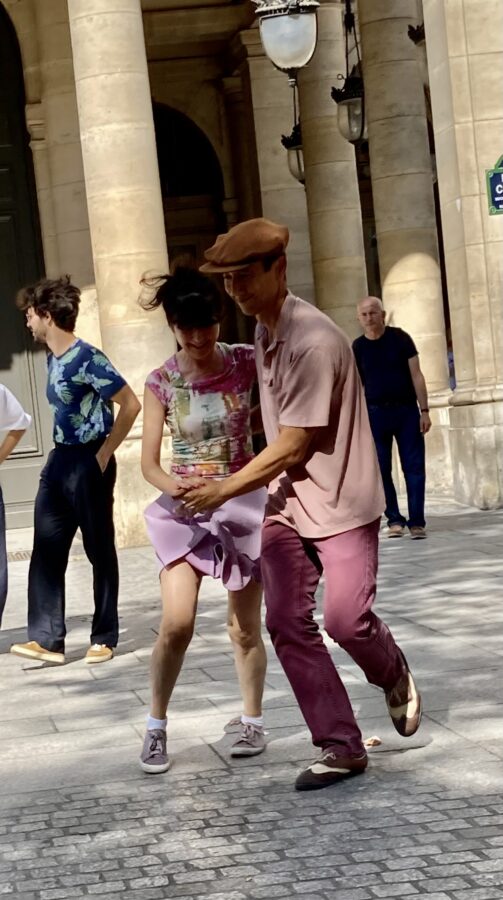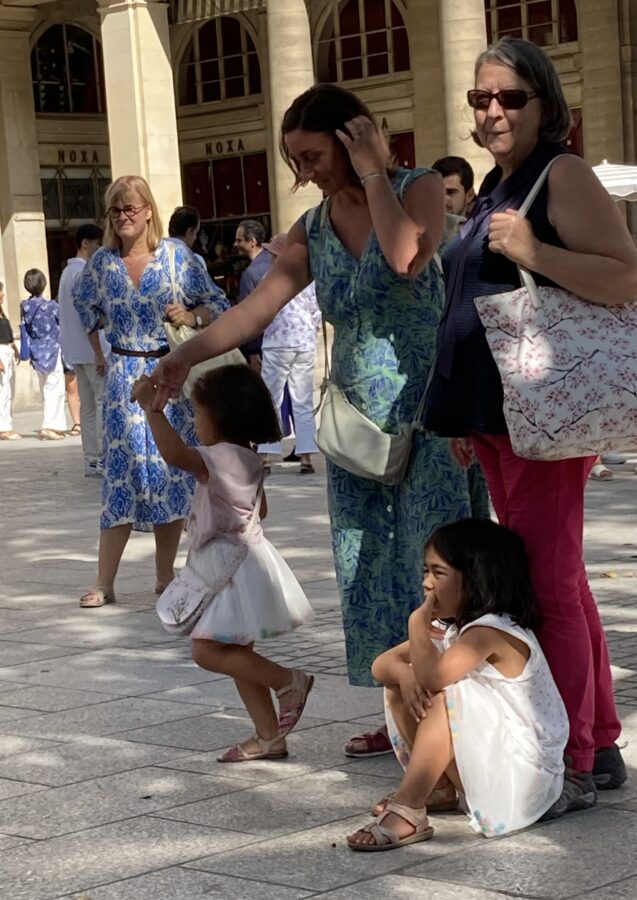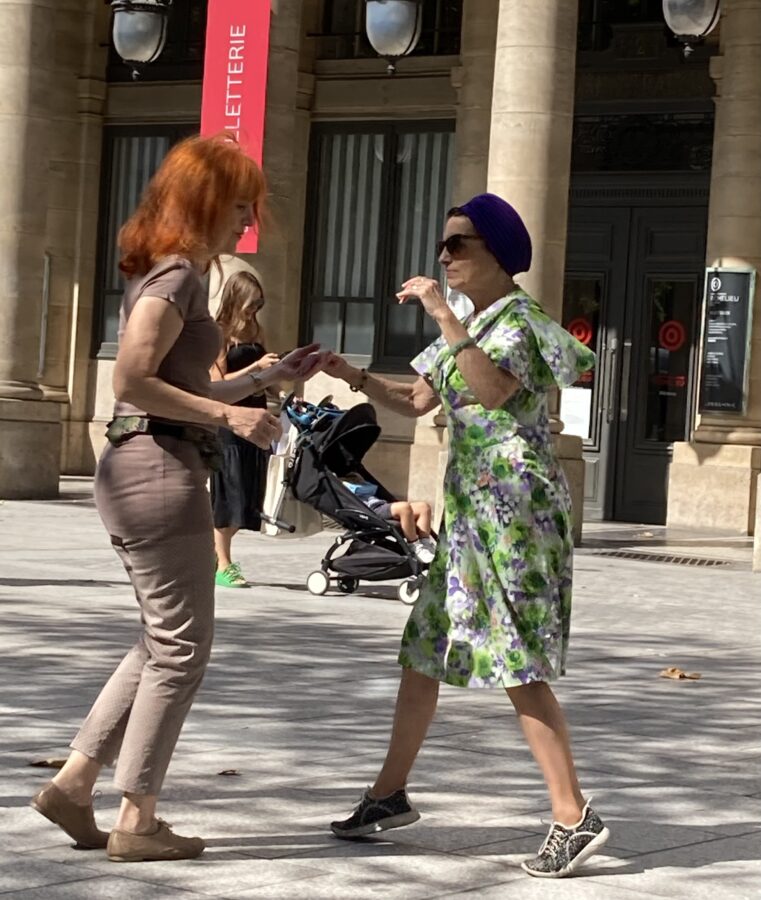 When we returned home, there were all manner of "manifestations" marching down our street. This one advocating against the war in Ukraine was heart-breaking. You'll notice that at one point, they all fell to the ground as though dead. A loud recording played bombs dropping, machine gun fire, sirens going off, airplanes roaring overhead. Again, the video would have brought it all to life, but I think you will get the point. These photos were taken from our living room window.  All protests of this sort begin from La Place de la Republique which is just two blocks up the street.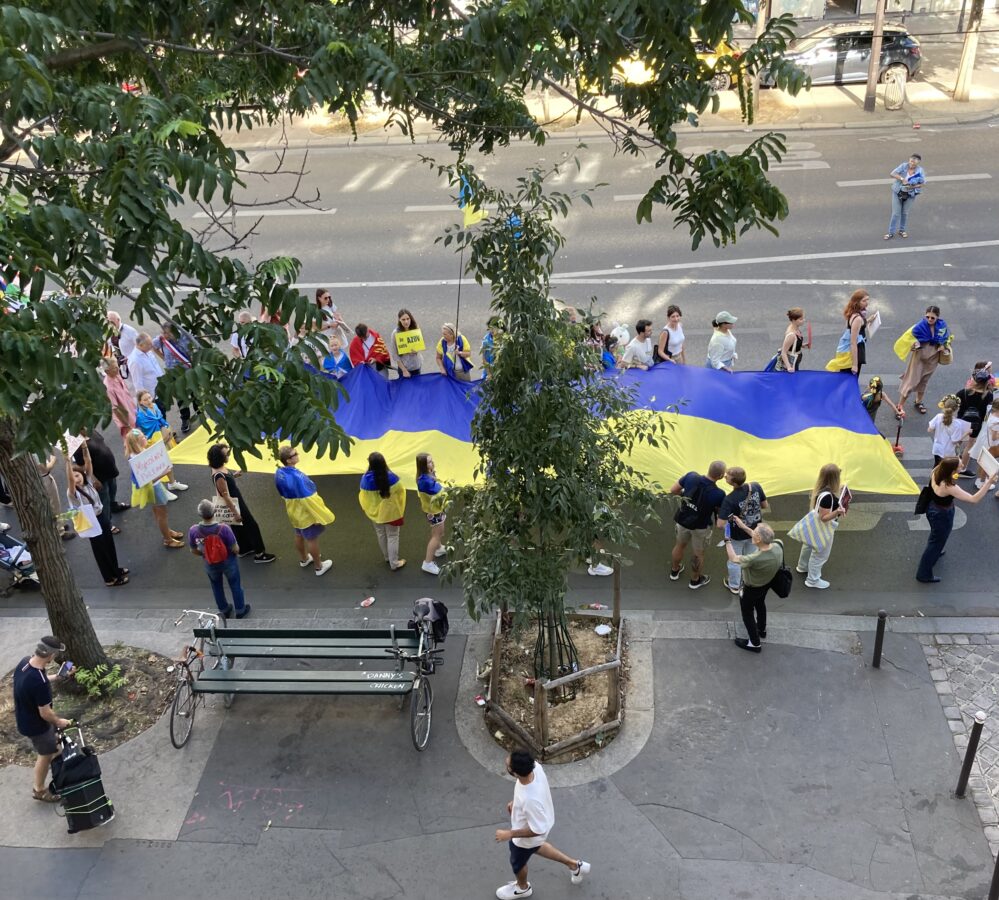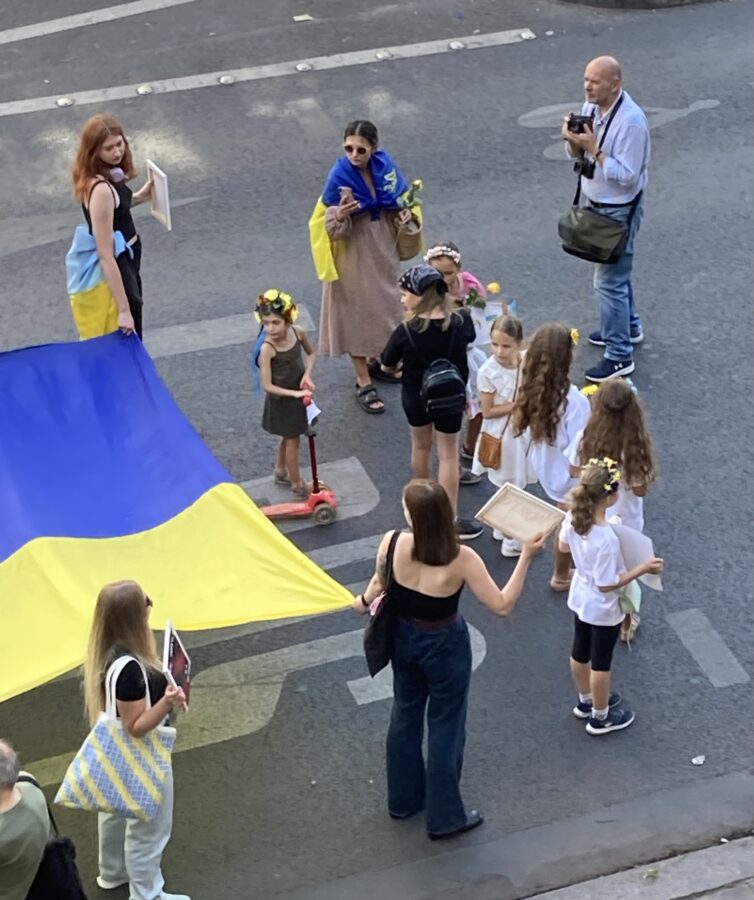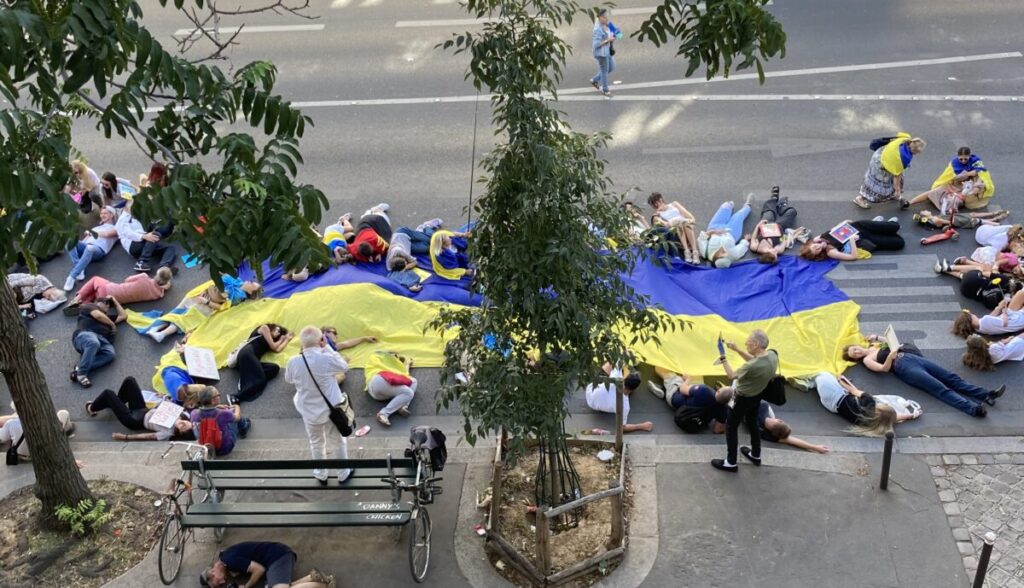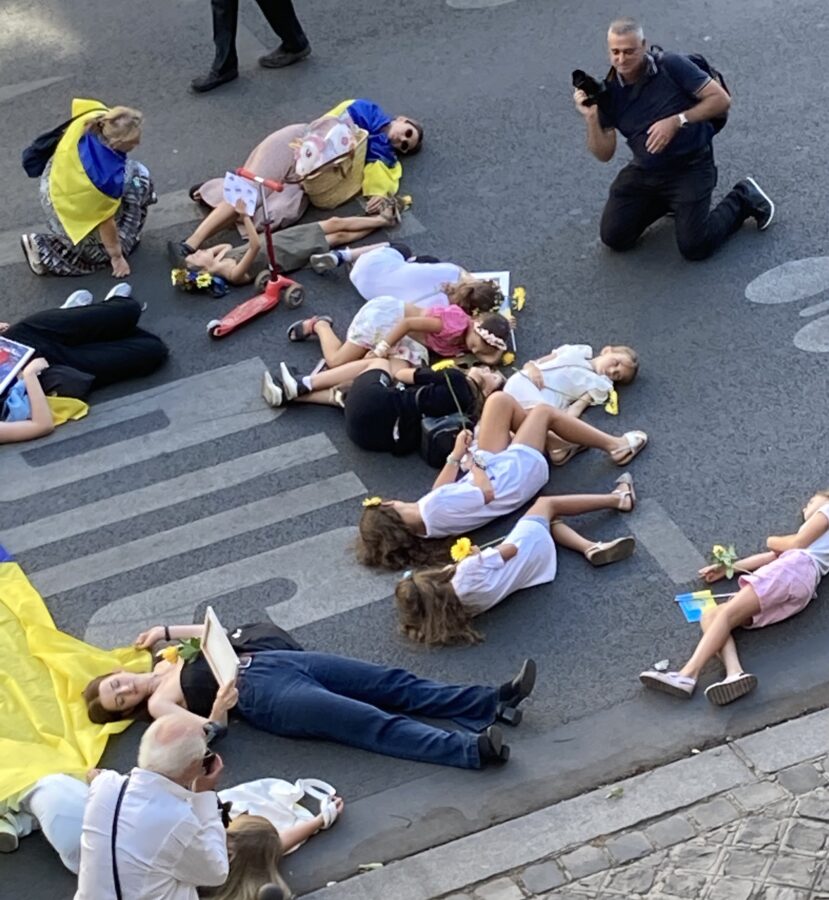 IMG_1664
Looks like maybe this video will play if you click on the link!! Give it a minute. However, not the one of Jim & Peggy.
I'll close with two interesting photos: the shadow of the café chairs where we ate lunch and Peggy's shot of the reflections in my sunglasses. Her artist eye is always keen.
Hope your Saturday was as good as ours. Yes, we are blessed!
L & B