Bonjour for 2022,
It would be an understatement to say that we've had better first days for our annual Paris visit! Travel is tough right now, but we're trying to be positive and grateful for the experience. And we're doubly grateful for those of you who have followed us for many years. Here's hoping that all will settle down and feel like home very shortly.
I had worked diligently to find us a new apartment in the area around rue St. Paul which is so familiar and beloved. And I had accomplished that after many hours of searching with an apartment that was basically across the street from where we have been for 15 years. I booked it last November with a substantial deposit which the agency (Square Reservations out of London) has held for seven months. Four days prior to our departure, they notified us that "due to unforeseen circumstances," the apartment would not be available. They offered us a much nicer, larger apartment but which is almost a mile away… a brisk walking distance of about 16 minutes. What choice did we have but to take it at that late date? I think it's part of their game so would discourage you away from them if you're looking at a VRBO.  To add insult to injury, we were promised a check-in time of 10:30 via a Saturday communication.  We arrived Monday morning by taxi about 9:15 and thankfully sneaked our way into the courtyard as someone was leaving and found the concierge who agreed to watch our luggage. We ran quickly to get our subway passes updated and then to a pharmacy to get our booster shots loaded onto the French COVID phone app. After a new round of communication from Square giving a new arrival time of 3pm, Bernie and I went for several rounds of coffee (and restroom!) and a very small bite of lunch. Finally, a nice young man met us and went through the particulars of the apartment with us only to tell me that I still owed the remainder of our balance to the tune of about $4000 plus insurance! By this time, I'm not a nice person, and I directed him to my Capitol One account on line and showed him the payment that was charged on July 8th. That took him by surprise and he said he would work it out. He was an innocent  third party so in a word, it was a mess! Maybe you've had good luck with VRBO's but I never do!!!
Anyway, our picture-taking has been minimal, but we'll share the interior look of our airline, La Compagnie, which we highly recommend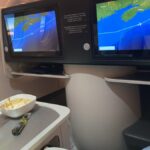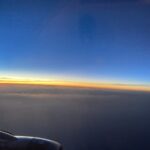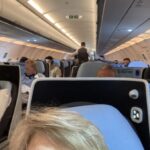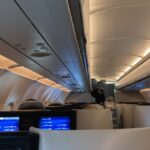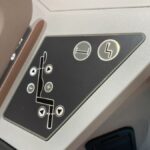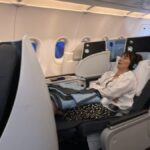 as well as some interior shots of our new apartment.
The photo theme for this year will be a fresh look at café chairs, especially ones with dogs when we can find them.
The weather is supposed to be SUPER HOT for this week. My daughter will arrive tomorrow with her friend Lisa. Unlike last year when it was cold and rainy much of the time, we will all be in a toaster oven (!) with a dinner cruise on the Seine planned for Bastille Day and the fireworks.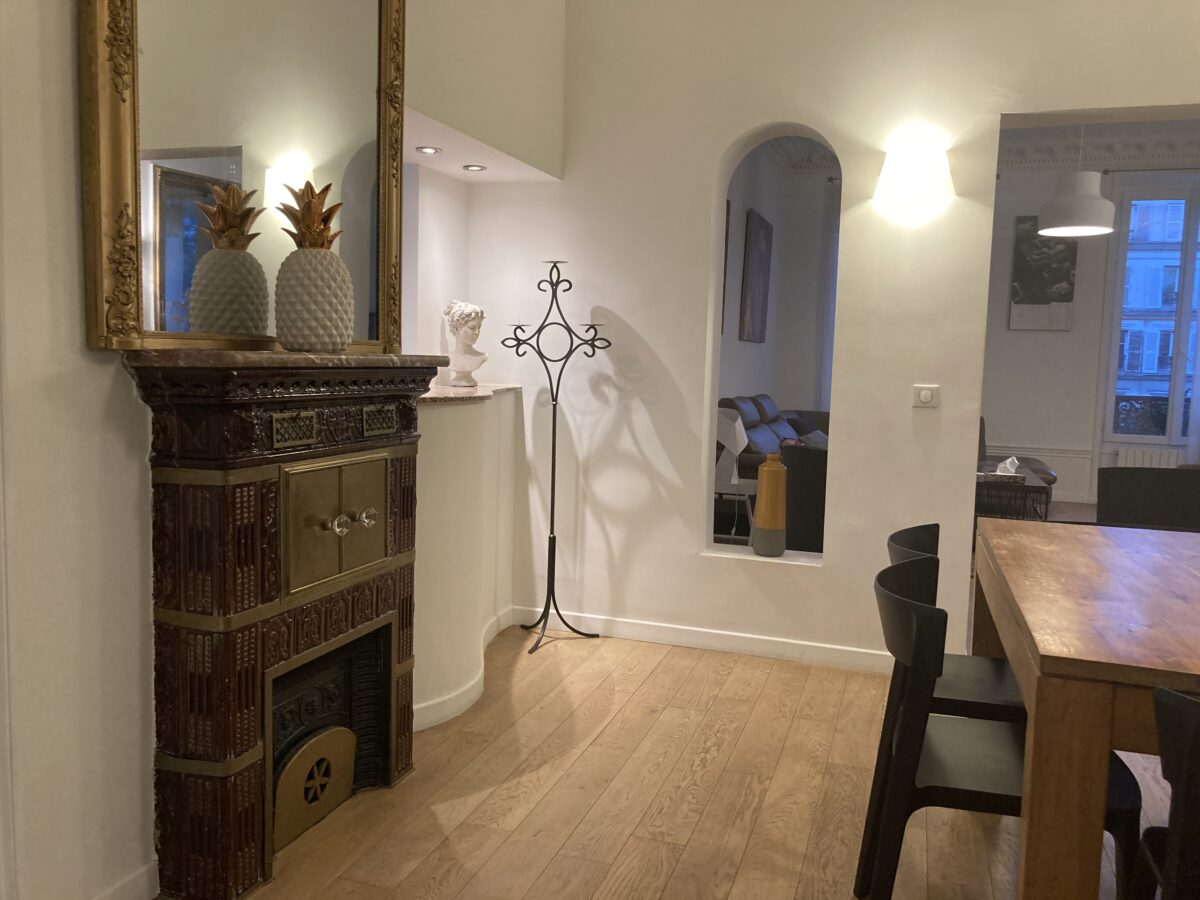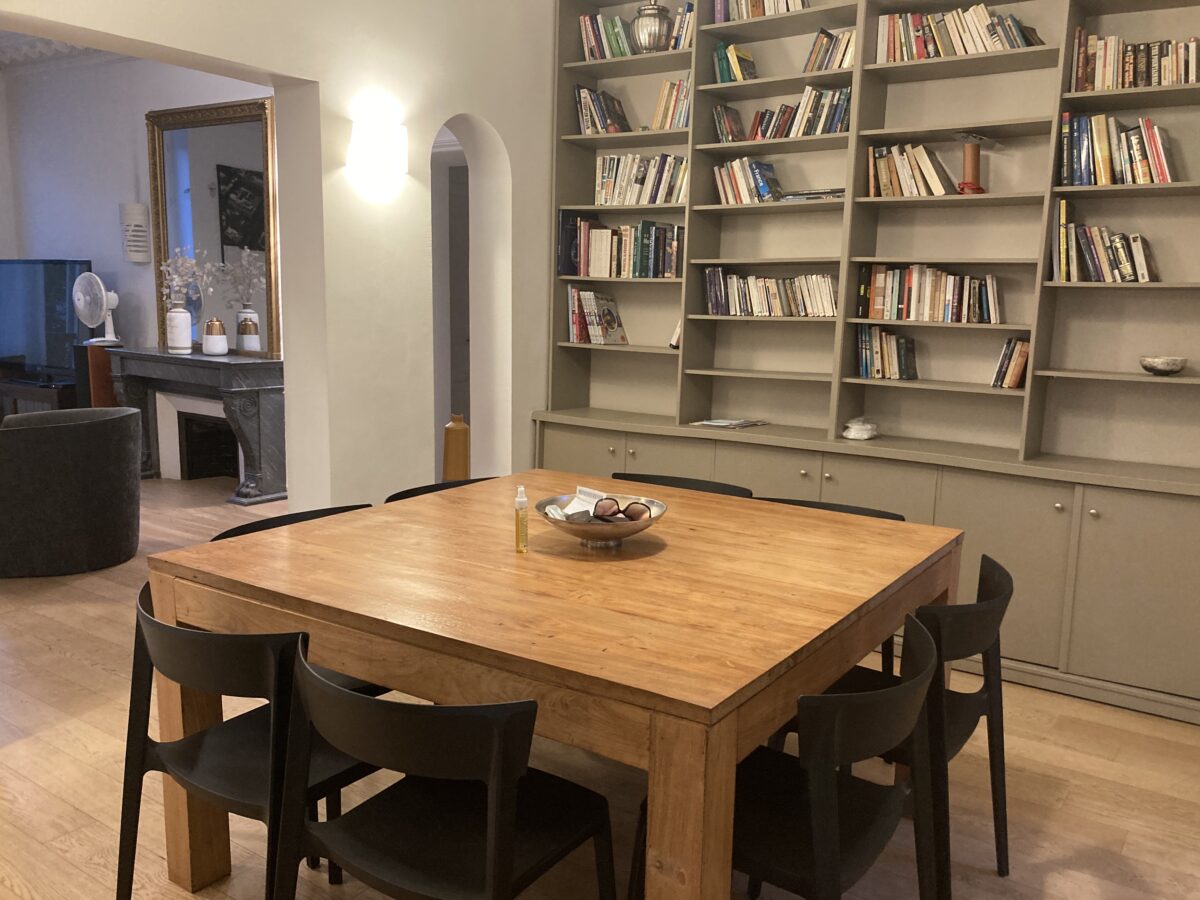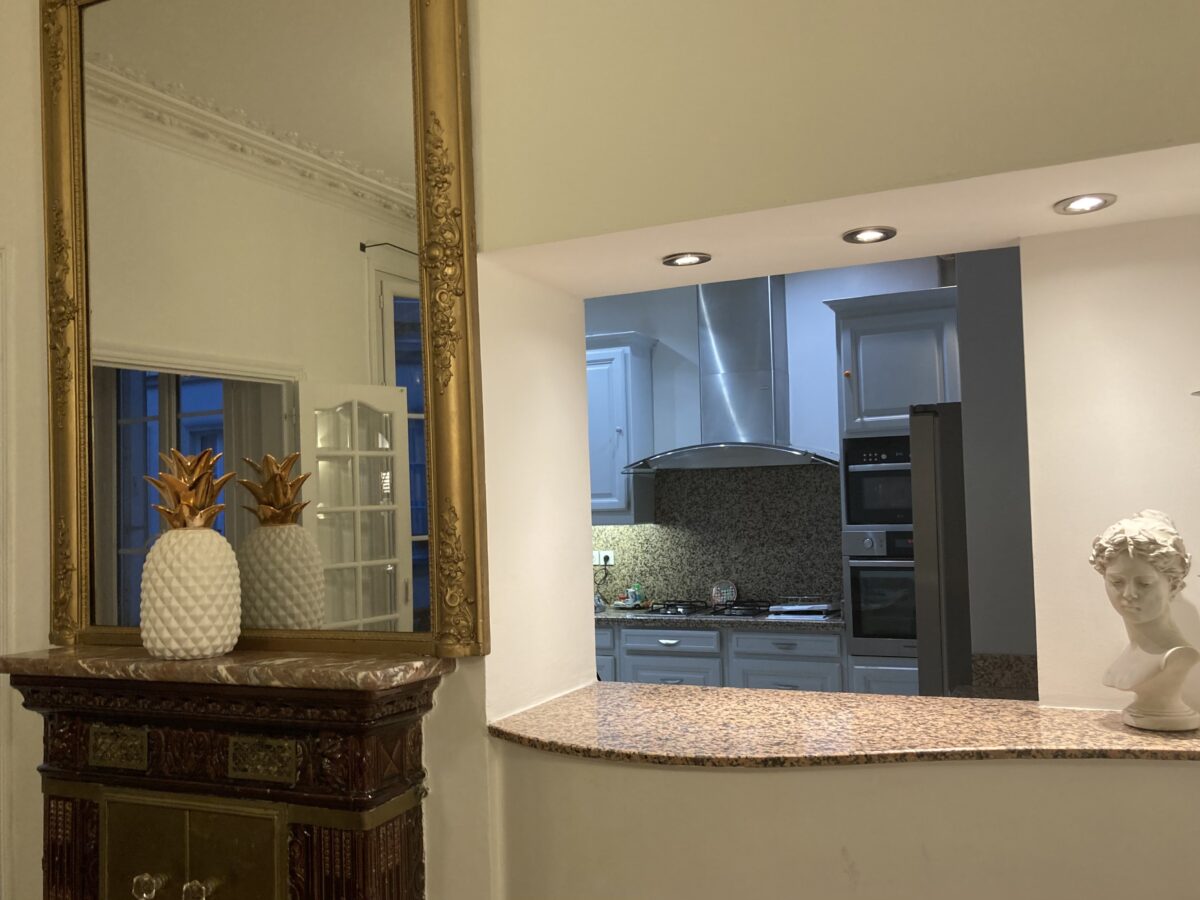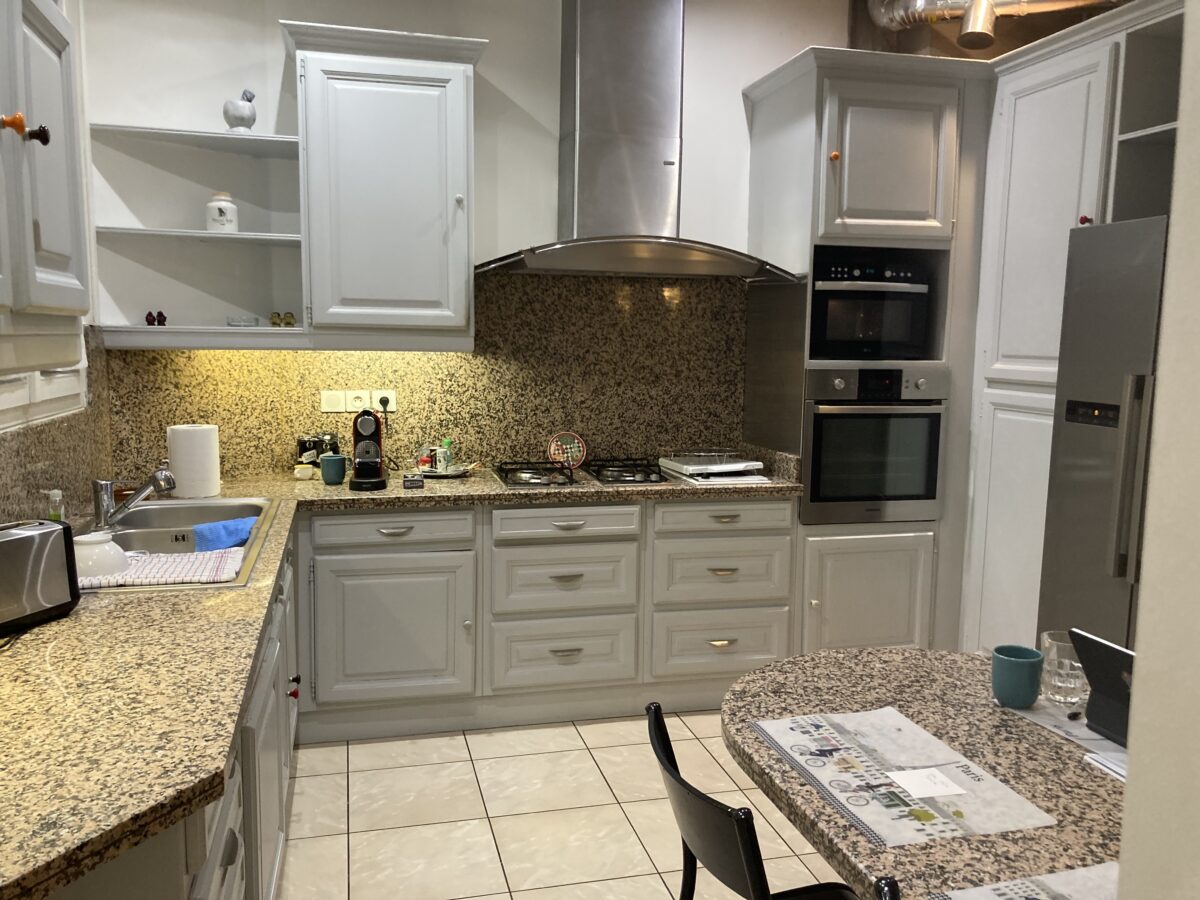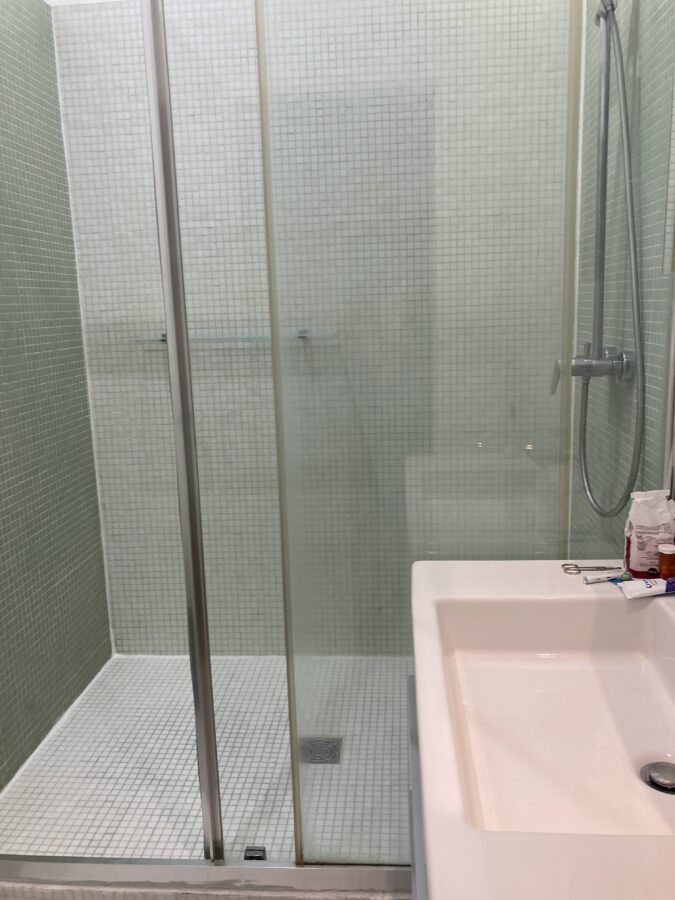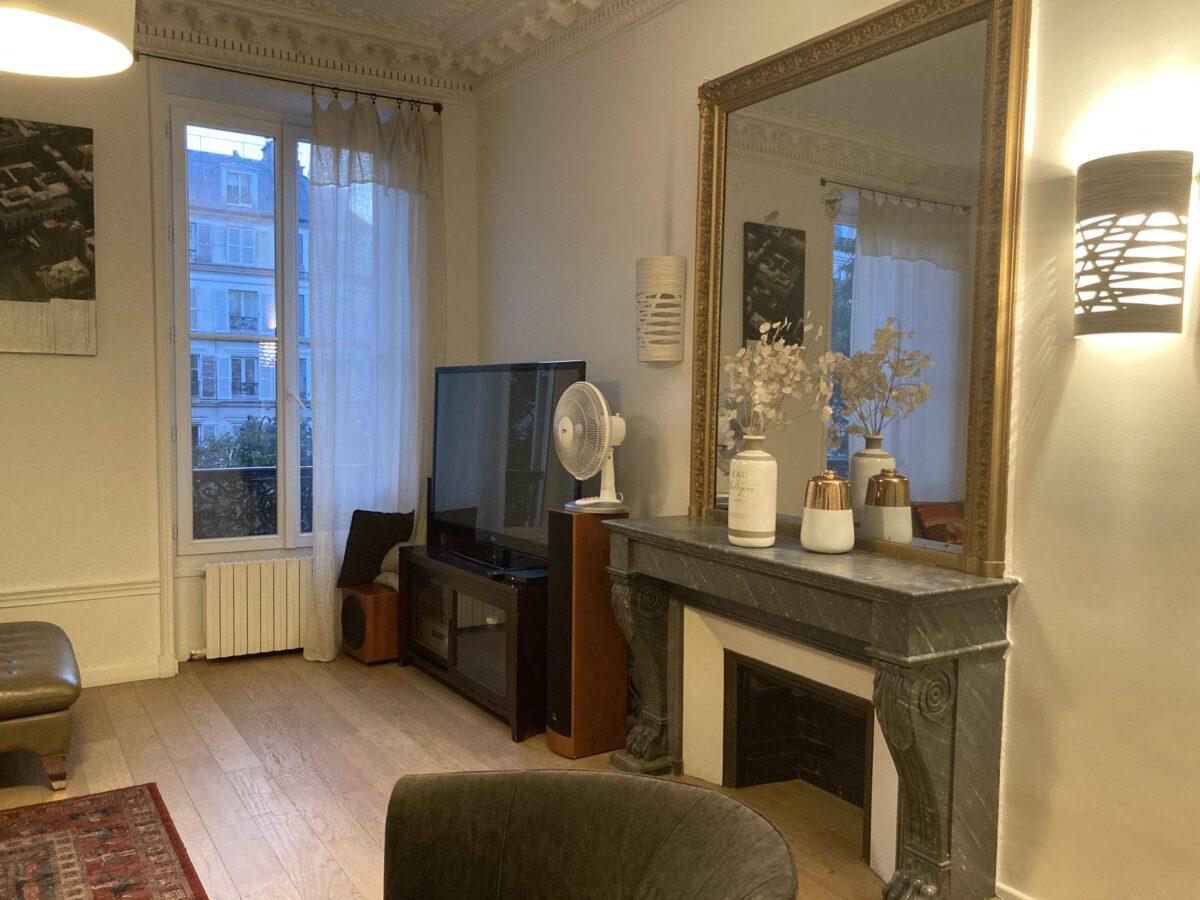 Send good thoughts and we'll pull together for a great 10 weeks in Paris.
À bientôt
L & B